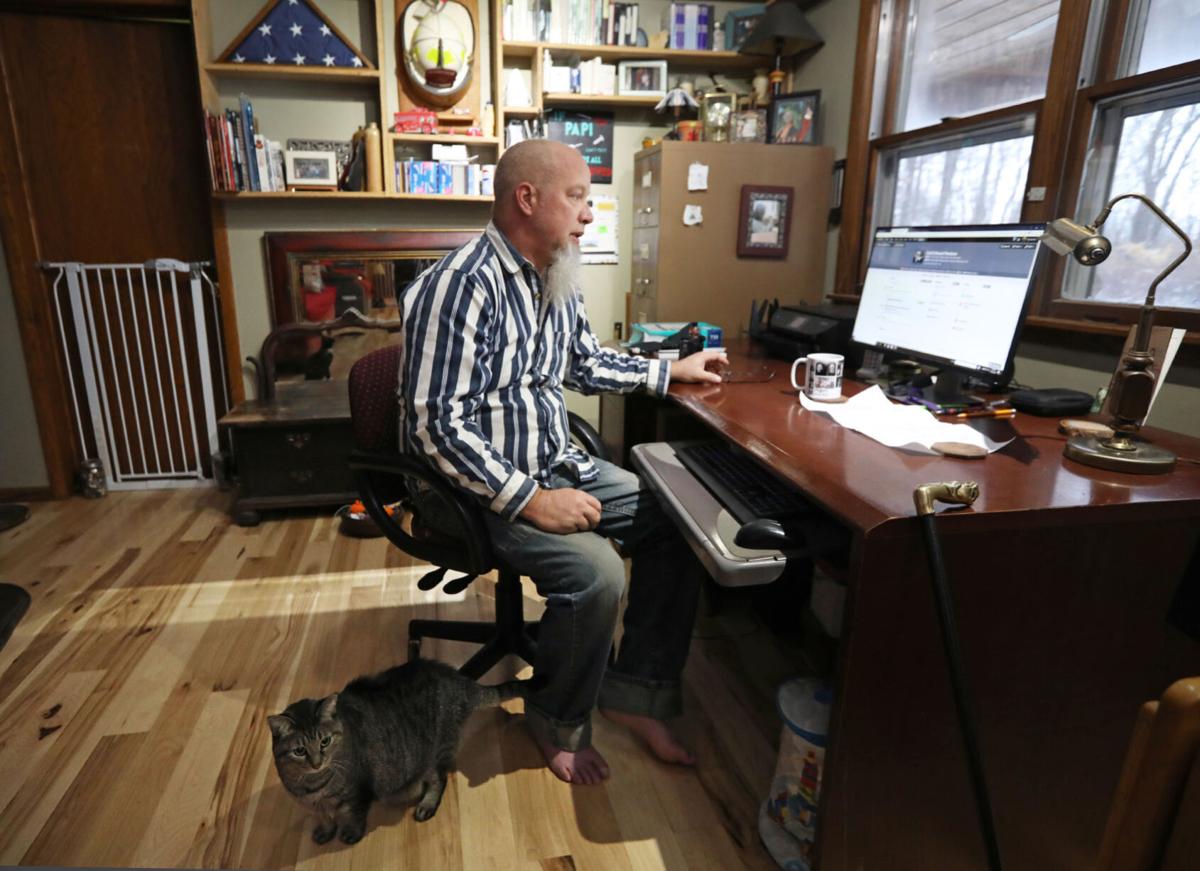 About three years ago, Ashley Christensen found out the man's name on her birth certificate was not that of her biological father. But now, the married, 27-year-old mother of three has found family in other ways.
When she was 16, Christensen moved in with the family of one of her best friends after shuffling between custody of different family members from California to Wisconsin. Brian Richards, his wife, Deb, and their seven children welcomed Christensen into their home and family between her sophomore and junior years of high school. Although she was never formally adopted, Richards and his wife did have legal custody over her, and she became part of the family.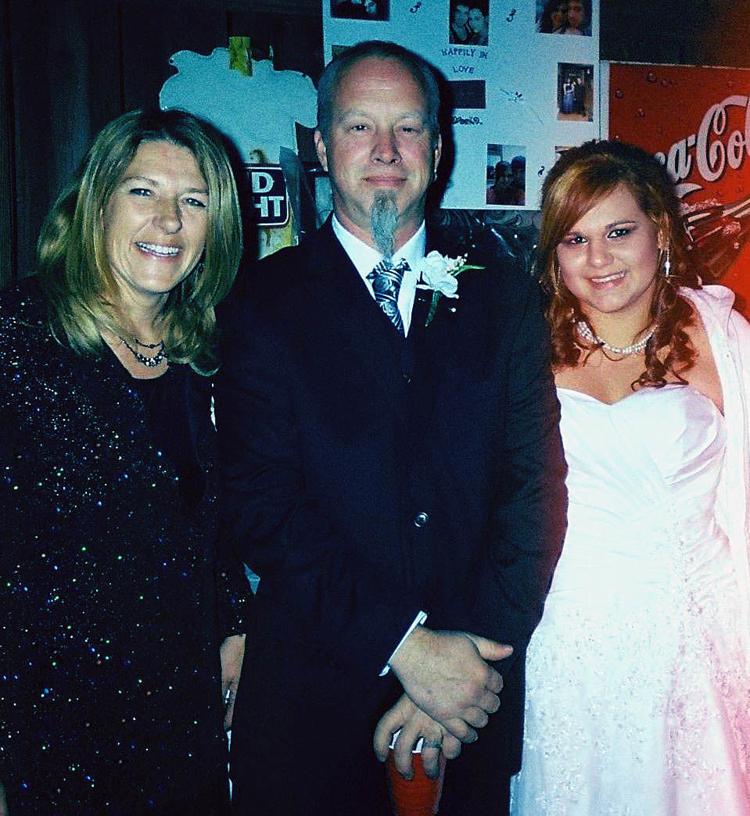 Richards, now 53, then helped expand Christensen's family even more about six months ago when he found her biological father.
It all started when Richards gave Christensen a membership to the genealogy website Ancestry.com as a birthday gift. The site helps people explore their roots and find relatives they didn't know they had through a massive DNA database.
Christensen, who did not have a relationship with her biological mother and never really knew the man she knew as her father, wanted to learn more about her background and ethnicity so her children could grow up more secure in their identity than she had been.
That's when she learned about the misinformation on her birth certificate. Richards, who started researching his own ancestors in his 20s and eventually started helping other people explore their family histories, began searching for her biological father.
After narrowing it down to four brothers, Richards eventually found Christensen's biological father. After first contacting him by phone, she has been in touch with him and his eldest son regularly. In May, she, her husband and their three children plan to travel to California to meet him and the rest of his family for the first time.
"I know Brian as dad and now I have someone else who is my biological father who is also my dad," Christensen said. "Even at 27, it's hard to comprehend that, but I'm grateful."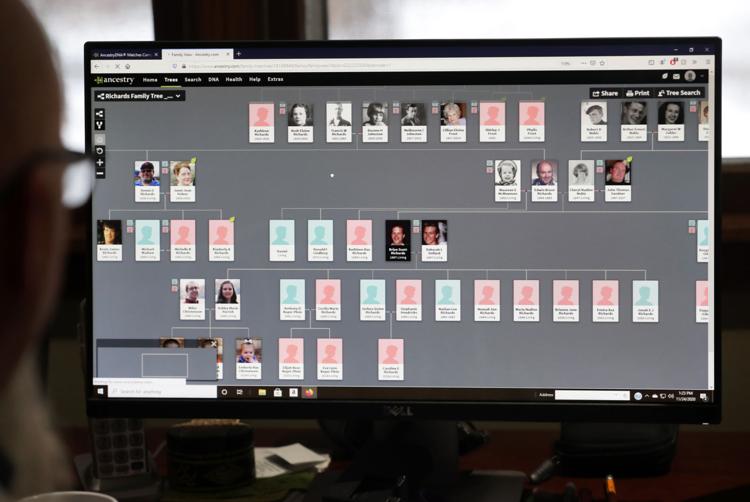 It's a gift Richards has now given eight people, at no charge.
"It's so satisfying for me, I can't stop," Richards said of his full-time hobby doing genealogical detective work. "Bringing people together, giving them closure, you can't put a price on that."
A former elevator mechanic, Richards retired about six years ago when he was diagnosed with Guillain-Barre syndrome. Long interested in family trees, Richards began teaching himself how to make connections between people using their DNA.
The work is made possible through the boom in online — and often costly — genealogy services like Ancestry.com and 23andMe, which have enrolled millions of subscribers and become a billion-dollar business.
The process begins after someone submits a saliva sample, from which DNA can be extracted. Users then share their account with Richards, who starts looking for connections.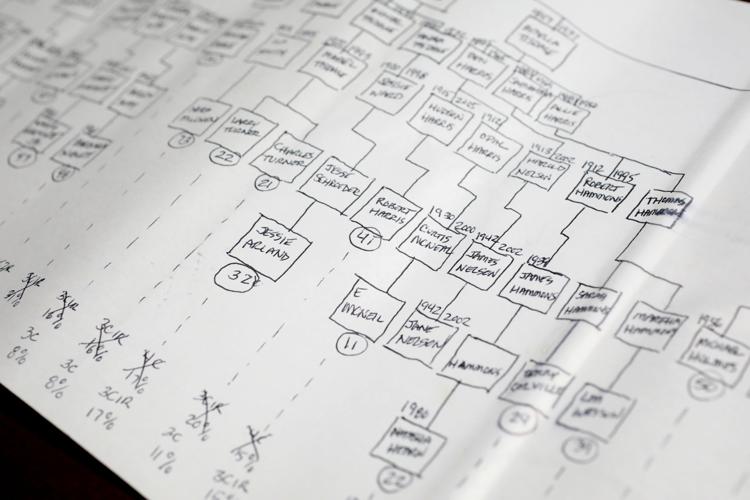 Working in a "backwards pyramid" style, Richards begins building a family tree by starting with what is known about a person's history (such as a date of birth or marriage record) and then working back in time to fill in the blanks using whatever information he can find online, such as last names, places of birth or residence and other identifying details.
"You have got to be creative," he said, adding that with so much information online these days there are lots of new ways find people.
He then looks at a person's matches, which the genealogy sites can compute from the DNA. A match of 3500, the highest value anyone can have, means there are that many DNA commonalities from one person to another. The only familial meaning at that level is a parent and child.
Richards said it is "very rare" to get matches that high, which is why more intensive investigation is needed.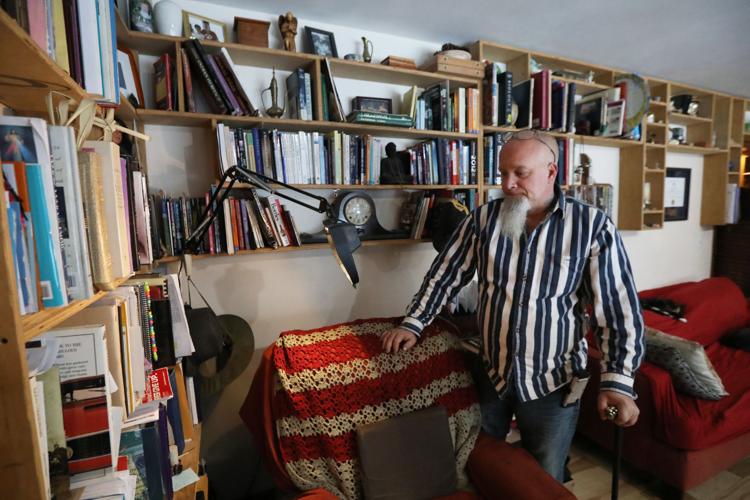 The difficulty increases when matches are down to around 100 or 200, the level at which you might see DNA commonalities with a great, great grandparent. Richards said he often has to start people's family trees with very distant relatives to eventually find the closer relatives being sought.
"You keep going, looking at the numbers and plugging things in," he said. "Eventually, you get enough information and the tree fills up."
'Forever changed'
At one point during the search for Christensen's biological father, Richards came across Rod Hobbs, who he thought may have been related to Christensen's father.
He reached out to Hobbs and asked him about his older brother, who didn't end up being related in any way to Christensen's case. But then Hobbs started talking about his own story, which piqued Richards' interest.
Hobbs, a 48-year-old Virginia Beach resident, told Richards he found out the man he thought was his father was not his biological father when he was 15. He said he spent a lot of time and money trying to find his biological father, even hiring private investigators and DNA experts, but always came up short.
Richards offered to help, keeping Hobbs up to date on his progress. At one point Richards told him he was "getting close," but Hobbs kept his expectations low.
"I'm a grown man. I'm self-made," Hobbs said. "I'm in a good place, and I really didn't want to get my hopes up."
Hobbs' biological father's DNA was not in any of the databases Richards used, but a relative of the man who would turn out to be his father was. That relative ended up being his father's cousin. Richards contacted the cousin, who then told the father's brother, who then told the father.
Within six months, Hobbs got a Facebook message from his biological father, Robert Kopelakis. In October 2019, Hobbs flew to Florida to meet him for the first time.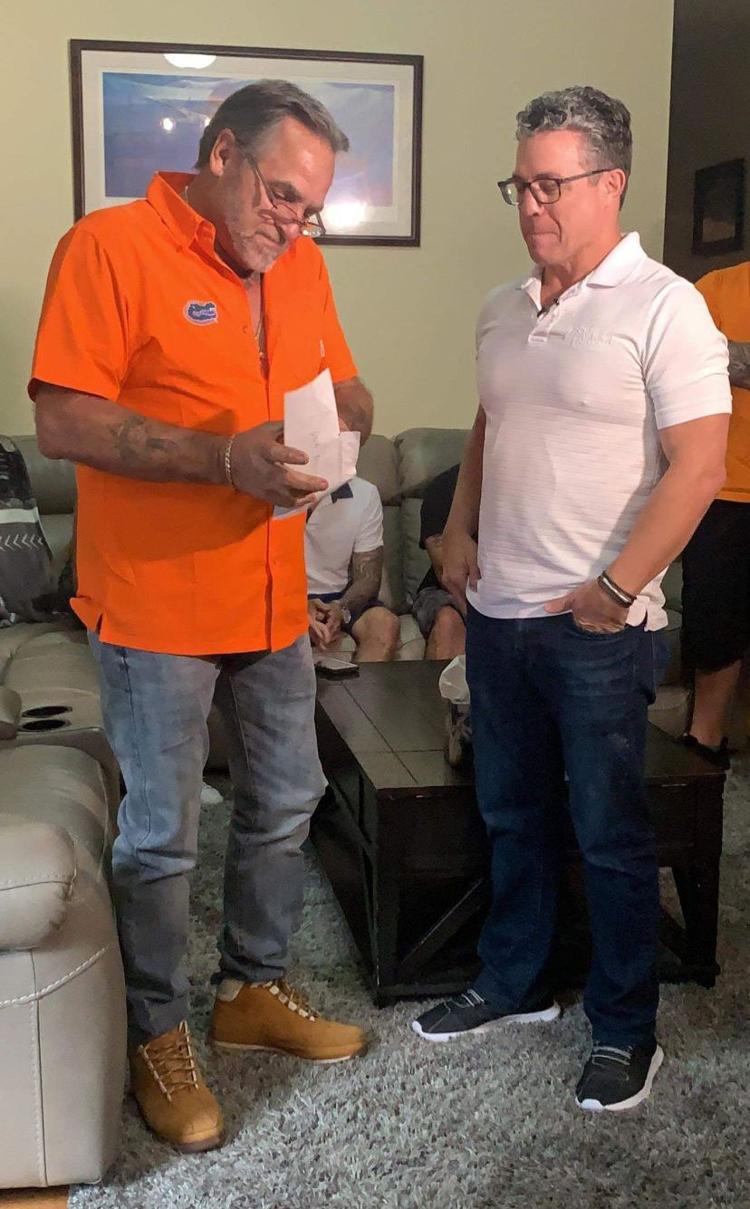 He now has a steady, solid relationship with Kopelakis in Florida and his also new-found younger siblings from his dad's side. His youngest son has also now met his grandfather in Florida, and Hobbs is spending Christmas there this year.
"He didn't just find my dad; he forever changed lives," Hobbs said. "That connection, sure there's been a missing piece all my life, but now my boys will always be connected to their grandfather, and I will always be connected to my younger brothers and sister, and generations to come will be connected. I'm eternally grateful."
---
Fave 5: Reporter Shanzeh Ahmad's favorite stories of 2020
Fave 5: Reporter Shanzeh Ahmad's favorite stories of 2020
"Bringing people together, giving them closure, you can't put a price on that."

Brian Richards, 53, a genealogical detective