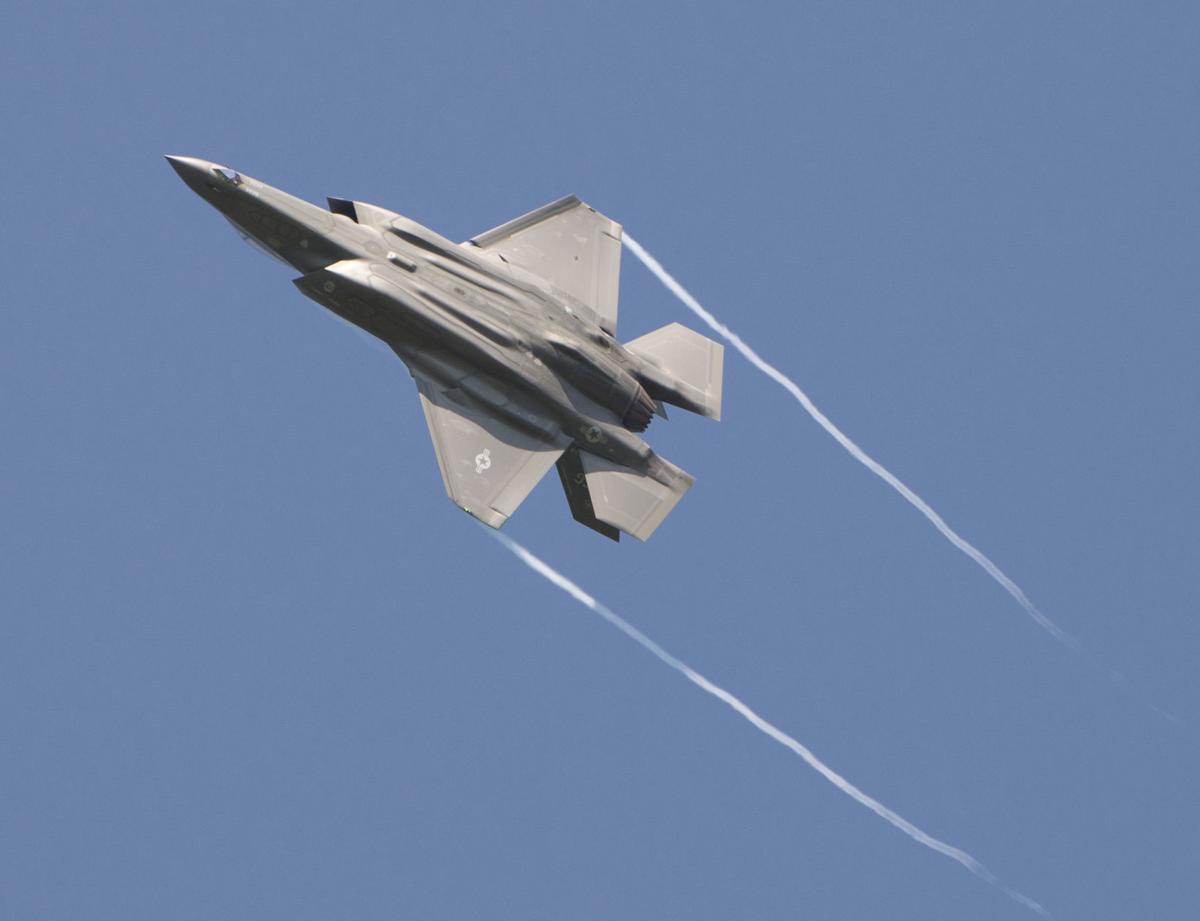 A Madison social-justice group says the Greater Madison Chamber of Commerce retaliated against one of its programs because of the group's opposition to stationing a new class of fighter jet at Madison's Truax Field -- something the Chamber has long championed.
Madison Area Urban Ministry, or MUM, focuses on helping people convicted of crimes re-enter society once they're released from prison. Just Bakery is a commercial-baking training program for ex-offenders, the homeless and others with barriers to employment.
The Chamber was set to buy $4,000 worth of brownies from Just Bakery for its Icebreaker 2020 event on April 17, Isthmus reported.
MUM executive director Linda Ketcham did not respond to requests for comment from the Wisconsin State Journal on Tuesday but on Thursday pointed to the Isthmus article, in which she refers to a Jan.13 email she said MUM received from a Chamber official
In it, the official reportedly says, "after communicating with my team, it was brought to our attention about Just Bakery's connection with (Madison Area Urban Ministry.) Given (the group's) stance on the F-35s we don't want to put you in an uncomfortable position where you have to compromise your brand, nor do we not want to stay true to the Chamber's goals and initiatives. For this reason, we hope you understand our decision to proceed with a different route for our dessert vendor for our event."
Isthmus reported that Ketcham provided the email after the newspaper agreed not to share the name of the person who sent it.
The allegations that the Chamber had retaliated against Just Bakery for MUM's opposition to the F-35s had also been posted to the Next Door social media platform and on the Facebook page for the Safe Skies Clean Water Coalition, which opposes the F-35s.
On Tuesday, Chamber spokesman Erik Greenfield denied that the group had cancelled its order based on MUM's opposition to the F-35s.
"Not true," Greenfield said in an email. "No order was placed, so no order was canceled. There was no proposal. There was no commitment or promise made in any way. We will always prioritize working with Chamber members. They are not members."
Neither he nor Chamber president Zach Brandon immediately responded Thursday to a request for comment on the Isthmus article.
Supporters of the F-35s say the planes will ensure the Air National Guard Truax Field's continued existence and preserve what the Chamber says is the base's $100 million in annual regional economic impact.
Opponents point to a draft environmental impact statement suggesting the new planes will be louder than the F-16s currently stationed at Truax, and say they could make the lower-income, more diverse areas around the base unlivable.
The Pentagon has identified Madison and Montgomery, Alabama, as the preferred sites for two squadrons of F-35s as soon as 2023. A final decision on which will get them is expected by March.