Call it browse with a beer, or maybe The Gap with taps.
Under a proposed change to Madison's zoning code, retailers with liquor licenses would be able to sell alcohol to customers for consumption on site.
With most of their competition coming from online retailers, "brick and mortar is very focused on making the experience better and unique," said Jerry O'Brien, executive director of the Kohl's Center for Retailing Excellence at UW-Madison. "It's been bubbling up for a long time."
Tucker said he heard from at least six retailers last year that were interested in selling alcohol, including CocoVaa Chocolatier, which makes and sells custom chocolates on East Washington Avenue, and The Soap Opera, which sells bath and grooming products on State Street.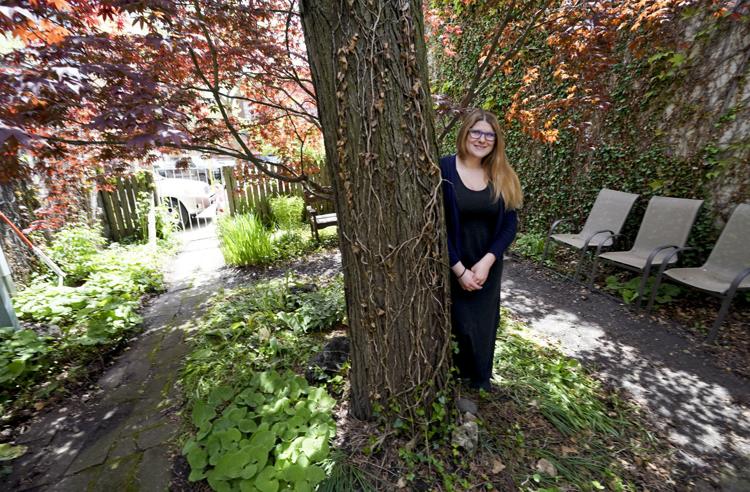 Owners of both businesses said it's not their intention to serve as bars or as places for people to get drunk. CocoVaa owner Syovata Edari said she plans to initially just offer wine or beer with chocolate-tasting events, but that could expand later. The store's cafe has seating for about 15, she said.
East Side Ald. Marsha Rummel, who represents the area where CocoVaa is located and is sponsoring the zoning code change, said Edari's business has a liquor license "but under traditional employment zoning and the zoning code in general the café can't serve alcohol, and light manufacturing can't serve alcohol."
Soap Opera co-owner Stacey Scannell said being able to sip a glass or wine or two would complement the experience of shopping at the store, which has a courtyard and allows customers to make their own perfumes. The store had already been approved for a liquor license that would have allowed it to sell bottled wine, but due to zoning restrictions, not serve it on site, she said.
You have free articles remaining.
Register for more free articles
Stay logged in to skip the surveys
O'Brien said the move toward serving alcohol at retail outlets likely started with packaged alcohol sales becoming more common at places such as Target and Walgreens, the opening of coffee shops and restaurants at grocery stores and retailers, and store liquor tastings.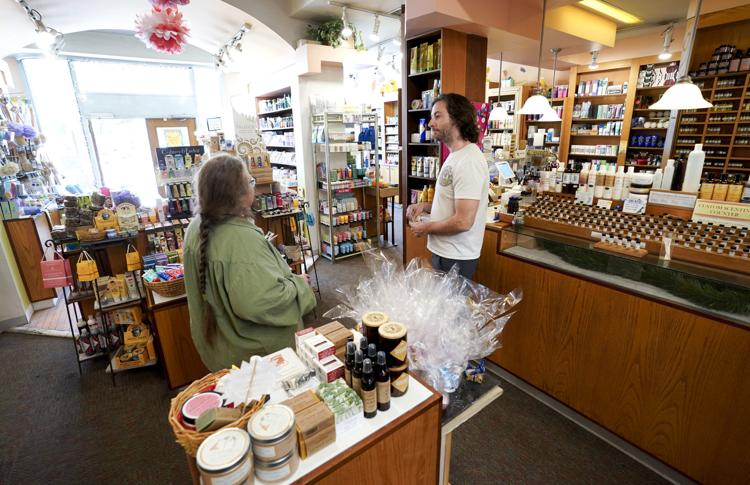 Many Whole Foods stores allow people to drink while they shop, he said, and the Nordstrom department store chain features a bar area called "Habitant."
Problem drinking has long been a staple of Wisconsin's culture, though, and the state has some of the highest rates of drunken driving and binge drinking in the nation.
Julia Sherman, coordinator of the Wisconsin Alcohol Policy Project at UW-Madison, said Wisconsin's winemakers, brewers and distillers contribute to the local economy and create some "exciting" products.
But "not all alcohol-related activity is the same," she said, and the growing trend in retail-based alcohol sales is "a slow-motion disaster."
"I'm sure retailers like it; alcohol reduces inhibitions," Sherman said. "Have a glass of wine and pick out a dress? Or an engagement ring?"
A spokesman for the Greater Madison Chamber of Commerce said the group had no position on the zoning code change, and neither he nor Downtown Madison Inc., which advocates for Madison's Downtown, responded to messages asking whether they'd heard from members on the issue.
Mayor Satya Rhodes-Conway's office and City Council President Shiva Bidar did not respond to emails asking if they had a position on the zoning change, which is expected to come before the Plan Commission for a public hearing in June.