Xcel Energy customers will likely see some savings in the next two years thanks largely to federal tax changes.
Xcel, which serves about 250,000 customers in western Wisconsin, filed a proposal Thursday with the Public Service Commission that would keep electricity rates flat through 2021 and lower natural gas revenue by 4.6 percent next year.
The proposal, reached through negotiation with consumer advocates, allows Xcel to continue earning a 10 percent profit on its investments and to retain fuel savings from some 1,450-megawatts of new wind farms.
Xcel will use almost $39 million in savings from the 2017 Tax Cuts and Jobs Act to offset costs on the electrical side and $22.3 million for ongoing natural gas-related expenses.
Another $2.9 million in savings will be returned to customers next year in the form of bill credits.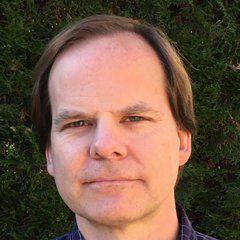 You have free articles remaining.
"Customers in western Wisconsin have seen rates go up year after year, so it's good to see they will have an extended break from further increases if this settlement is approved," said Tom Content, executive director of the Citizens Utility Board, which represents residential and small business ratepayers.
If the settlement agreement is approved by regulators, Xcel would be Wisconsin's third large investor-owned utility to cap or lower rates since the passage of the tax bill, which slashed the corporate tax rate from 35 percent to 21 percent, lowering utilities' cost of doing business.
Last year, Alliant Energy agreed to freeze rates through 2020 for about 472,000 customers in southern Wisconsin. Madison Gas & Electric agreed to cut electricity rates by 1.9 percent this year and freeze them in 2020.
We Energies, the state's largest utility, and its subsidiary Wisconsin Public Service Corp., have requested rate increases in each of the next two years. Both cases include an increase in the fixed monthly charge applied to all customers regardless of energy use.
Content praised Xcel for agreeing to freeze its fixed charge for the next four years.
Content said other investor-owned utilities will likely begin seeking rate increases again in coming years as they have now tapped most of the tax savings. Utilities have refunded about $144 million directly to customers.
Get Government & Politics updates in your inbox!
Stay up-to-date on the latest in local and national government and political topics with our newsletter.