A judge has temporarily halted the state health department's plan to release information on businesses linked to COVID-19 cases.
Speaking with reporters on Thursday, Gov. Tony Evers said the state planned to release the information, in response to public records requests, "in the very near future."
"We have an obligation to the public to obey the law in that area and we will be releasing to the people in the media that have asked for that information in the very near future," Evers said.
At the same time, Wisconsin Manufacturers and Commerce, the state's largest business organization, along with the Muskego Area Chamber of Commerce and New Berlin Chamber of Commerce and Visitors Bureau, filed a lawsuit in Waukesha County Circuit Court against Evers, Department of Health Secretary Andrea Palm and Department of Administration Secretary Joel Brennan, seeking to block the release of business names.
Circuit Court Judge Lloyd Carter issued a five-day temporary restraining order preventing the state from releasing any business information.
Some of the state's largest business organizations have raised concern that releasing information where multiple infections have occurred would have severe impacts on companies already struggling through the pandemic.
Evers had said the state would be releasing to the media information on closed investigations into businesses where multiple positive cases of COVID-19 had occurred. He said there are no plans to include that information on the state's Department of Health Services website.
Some local agencies, including La Crosse County Health Department, have publicly identified businesses linked to positive COVID-19 cases.
WMC president and CEO Kurt Bauer said in a statement that releasing the information "has the potential to spread false and misleading information that will damage the brands of Wisconsin employers."
"Not only could this cause significant financial and reputational harm to businesses, it would reduce the effectiveness of contact tracing, reduce the confidence level workers have in their employers and actually increase the likelihood of spreading the virus," Bauer said in a statement Thursday.
In the lawsuit, WMC alleges that releasing such information "will violate Wisconsin laws requiring any person, including government actors, to keep confidential the information contained in medical records and will wantonly damage the reputations of businesses and workers."
WMC has said state law protects health care records, including the identity of a patient's employer, and disclosing the names of businesses with COVID-19 cases could allow for the identification of the patients themselves. In addition, publishing employer names would violate the patient-employees' privacy interests laid out in the 14th Amendment, WMC said.
Evers said he hadn't seen the lawsuit at the time of the media call and could not comment on the specifics, or on exactly what information will be provided in response to the records requests.
DHS spokeswoman Elizabeth Goodsitt said in an email on Thursday that DHS must comply with Wisconsin's open records law and has received multiple requests from media outlets seeking the names and locations of where there have been COVID-19 investigations.
"We are working on responding to those requests," Goodsitt said. "We will not be publicly posting the names of those businesses because we do not think that has public health value."
Business organizations, including WMC, the Wisconsin Restaurant Association and Wisconsin Grocers Association, sent letters to Evers' office this summer saying releasing the names of businesses where positive cases have occurred would have severe impacts on companies already struggling through the pandemic.
"If you put these names out there, you're going to ruin businesses," Brandon Scholz, president and CEO of the Wisconsin Grocers Association, said Thursday. "You're going to put a scarlet 'C' on these businesses."
DHS officials in July confirmed that the department was processing outstanding records requests pertaining to public health investigations at individual businesses to determine what information might be released.
At the time, Palm said that after conversations with different partners, the department had walked back potential plans to publicly list the names of businesses that have witnessed multiple positive cases of COVID-19.
"We believe that it is information that is not public and that it is information that we need to keep in a way that not only protects the businesses, but more importantly it helps us monitor, it helps us answer the questions about outbreaks and how we deal with outbreaks and do it in a way that isn't a problem for us," Evers said last month.
Bus Shields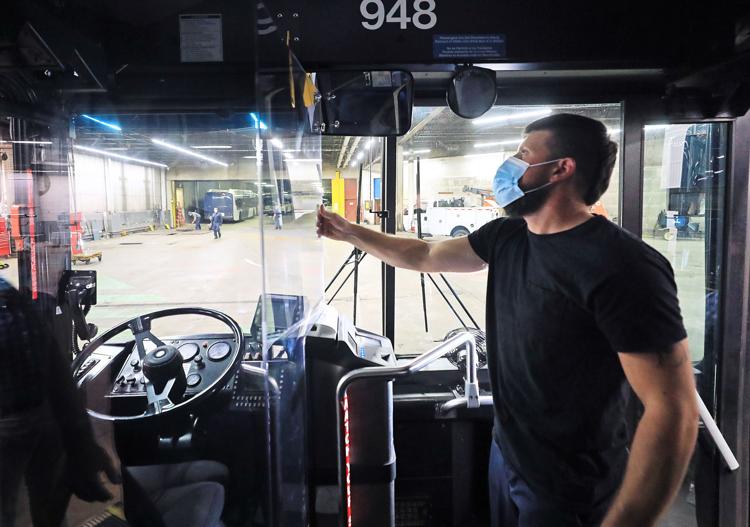 UWClasses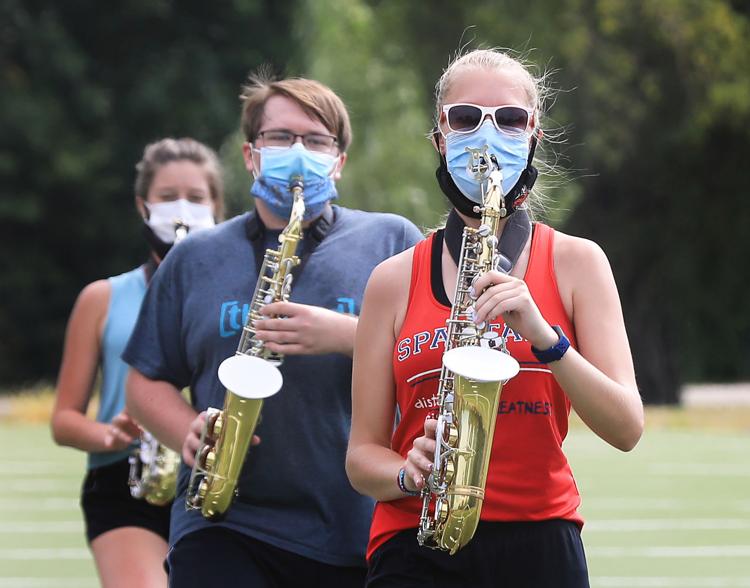 Virtual Learning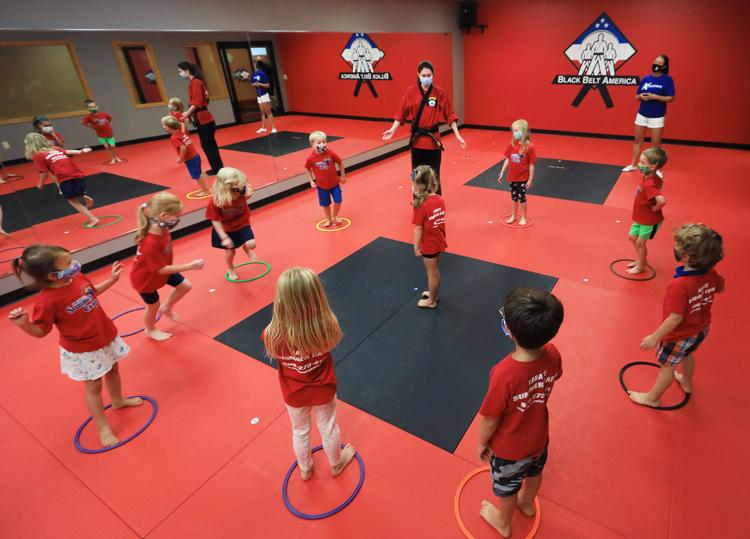 UW Opening Covid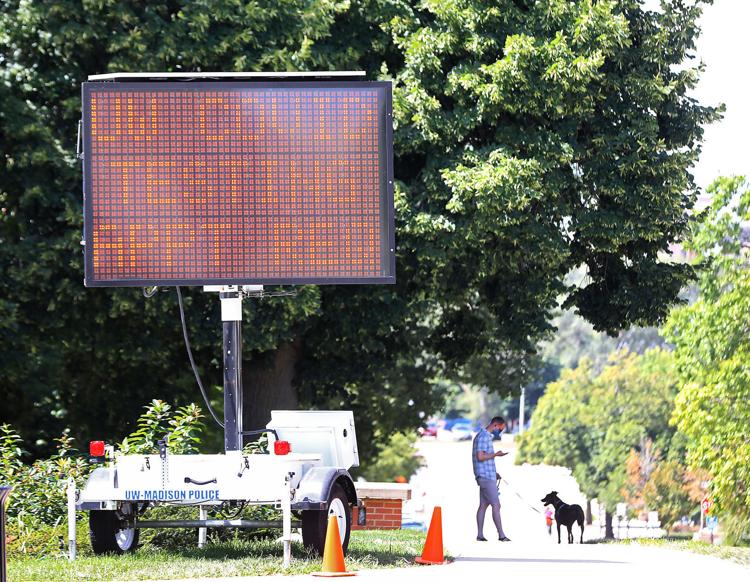 UW Move In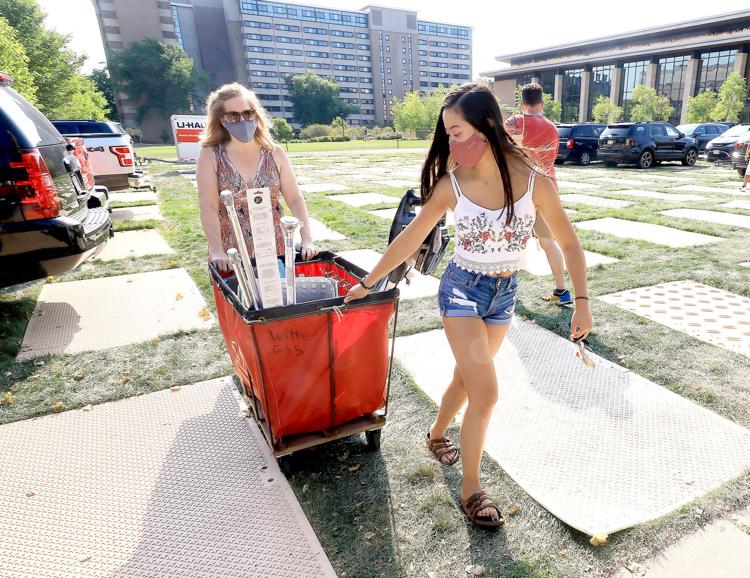 UWClasses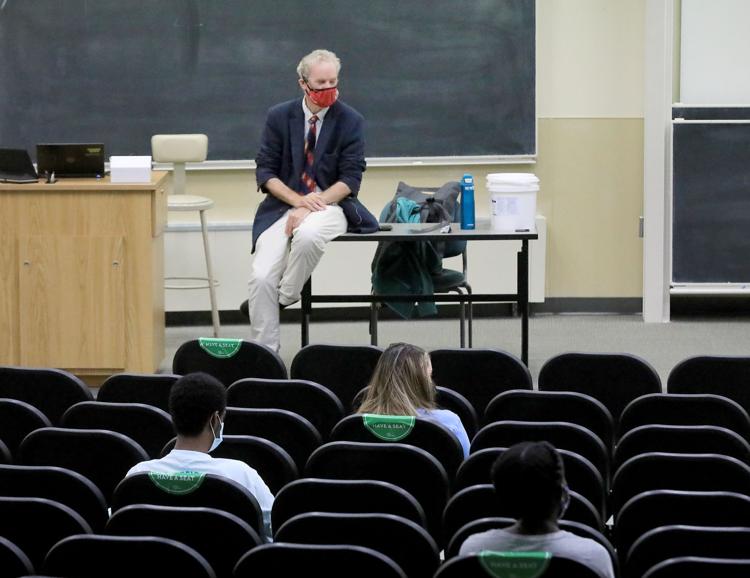 UWClasses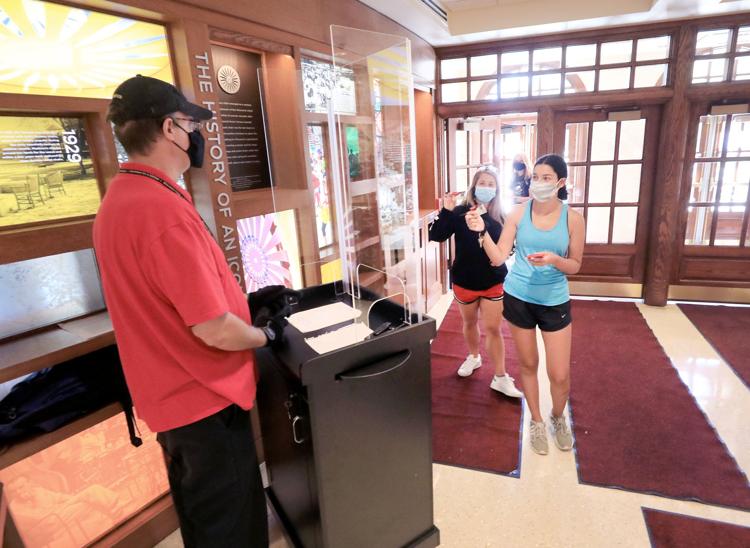 UWClasses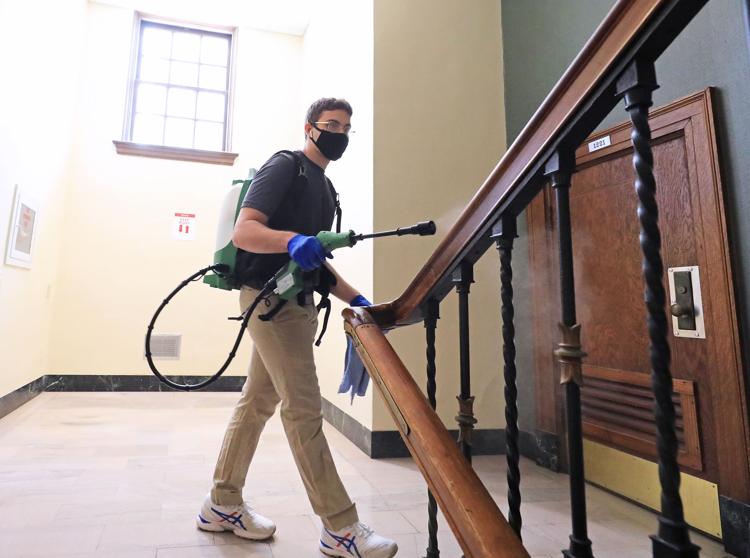 UWClasses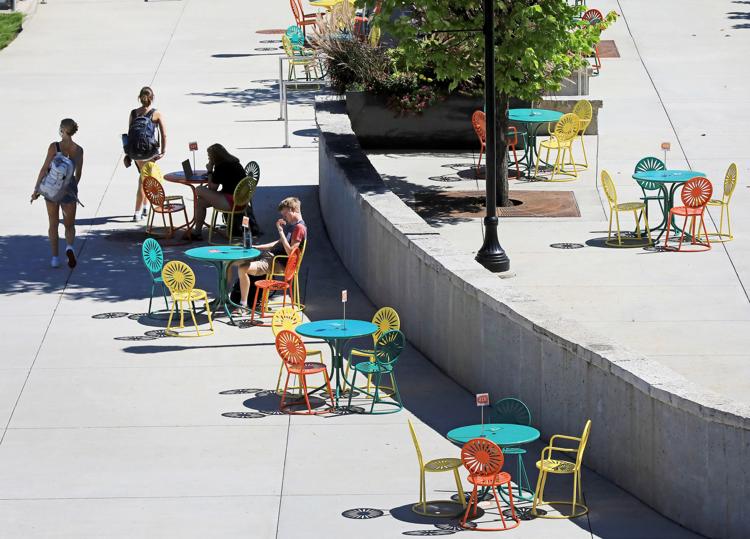 Trucks Feature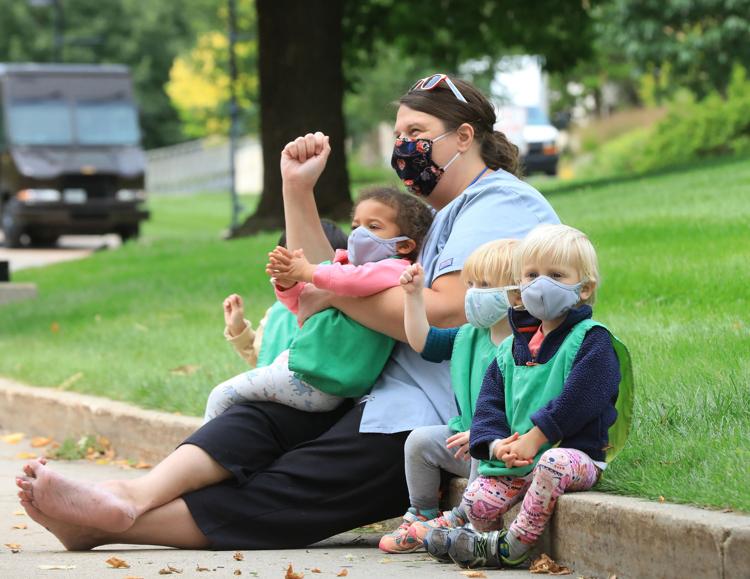 Playtech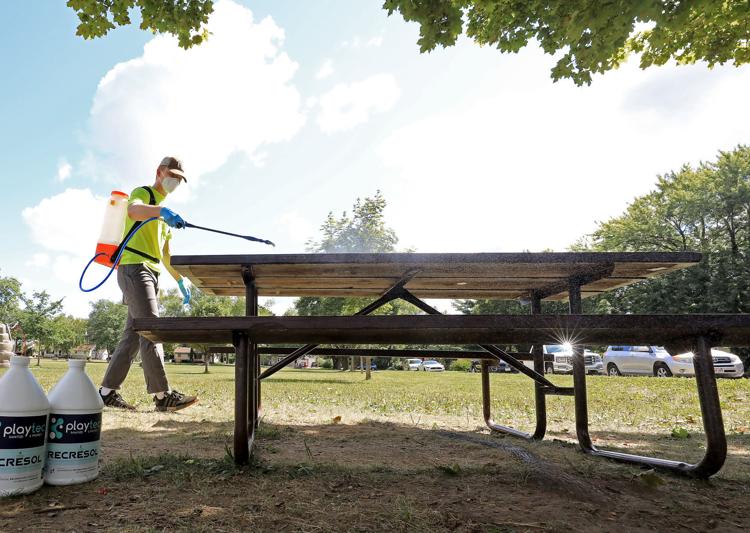 Covid Dental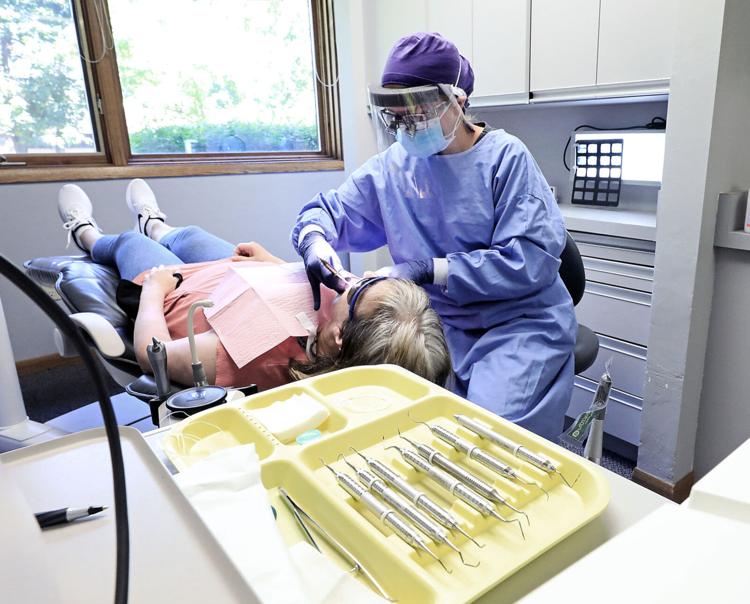 DaytoRemember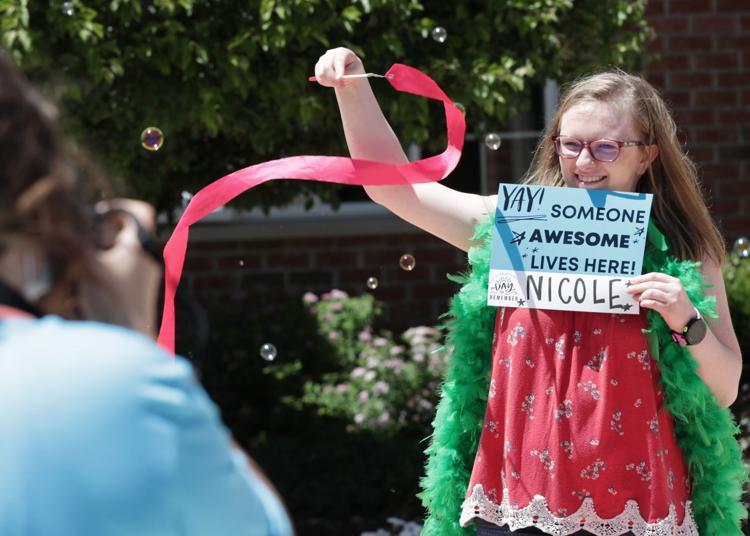 VilasZoo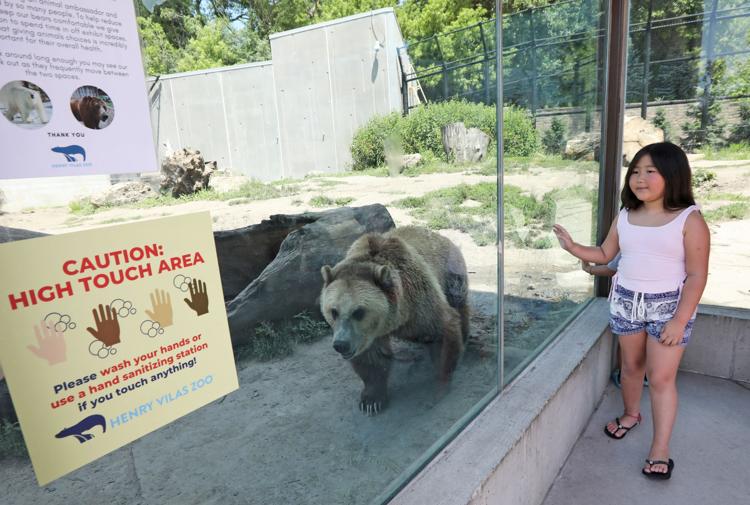 RoshHashanah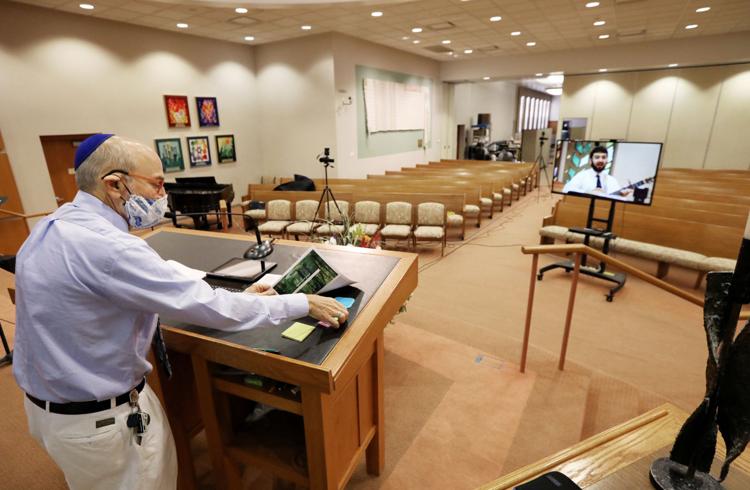 Requiring masks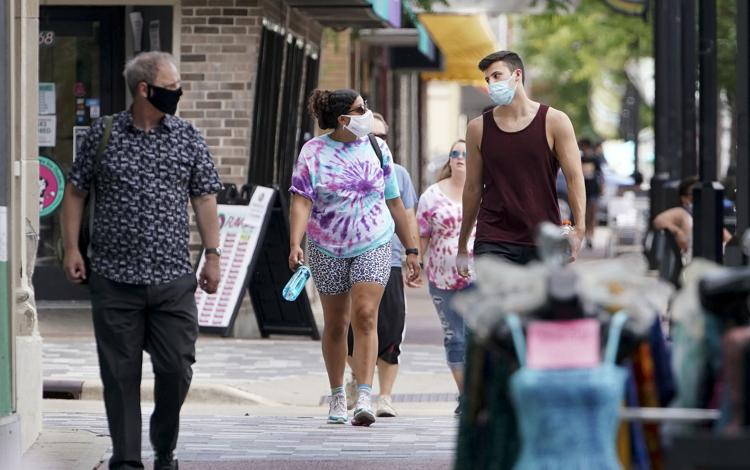 In-person absentee voting begins
Middleton High drive-up graduation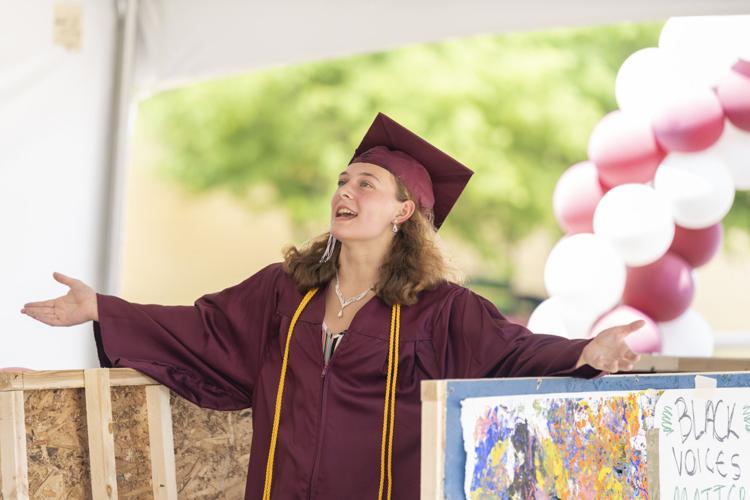 Anti-mask protest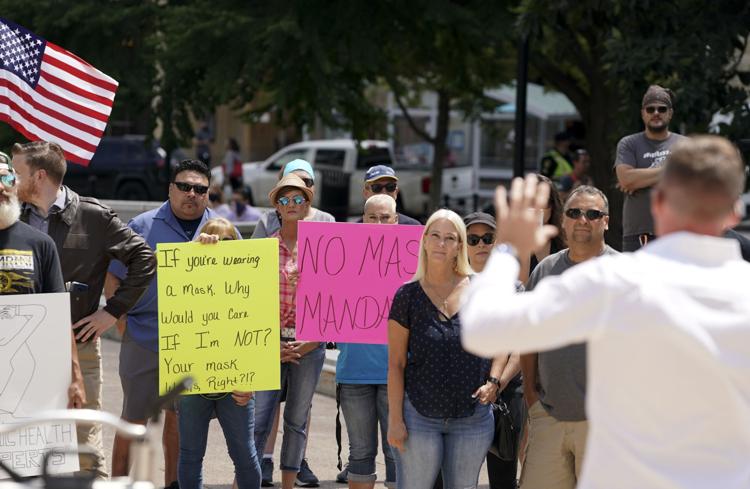 Making COVID-19 masks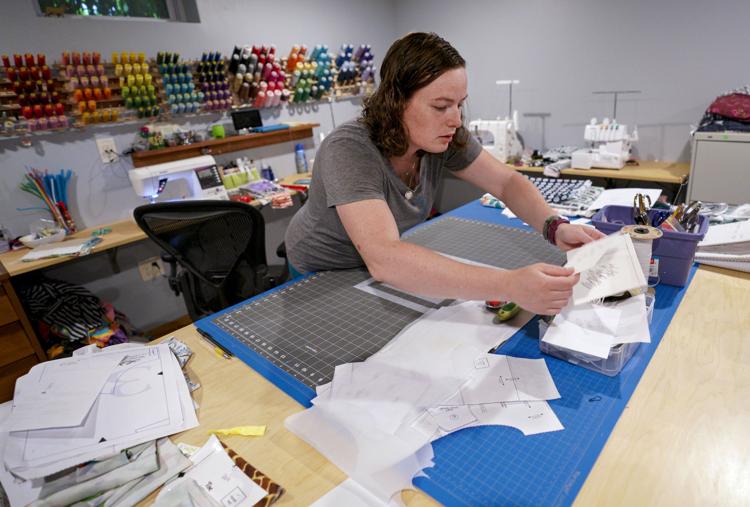 Shortage of coins
Goodman Pool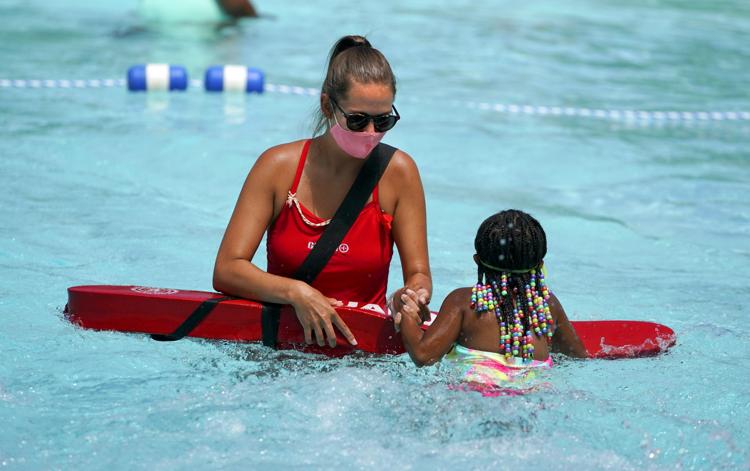 Goodman Pool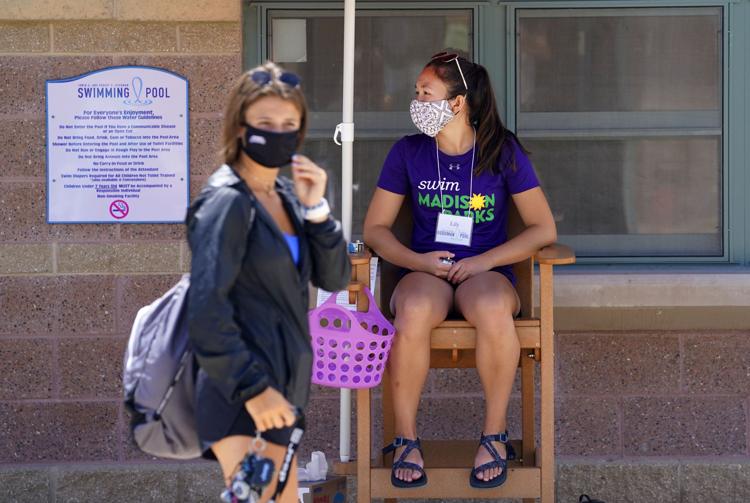 YMCA summer camp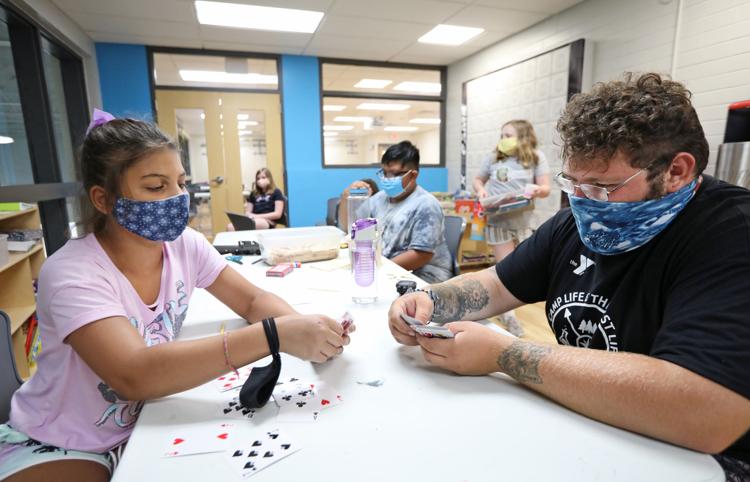 100,000 masks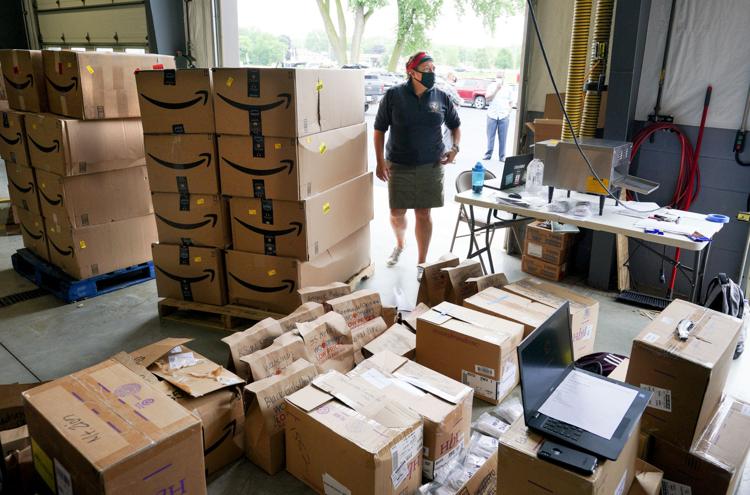 Contact tracing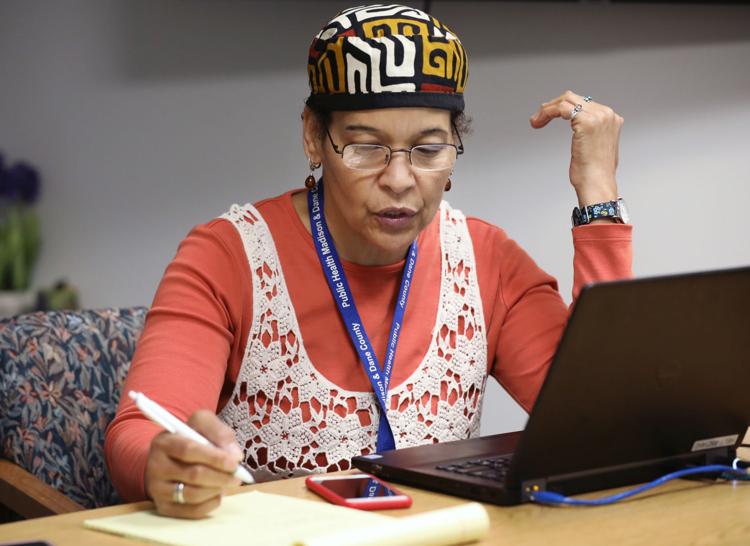 Doctor talking to patient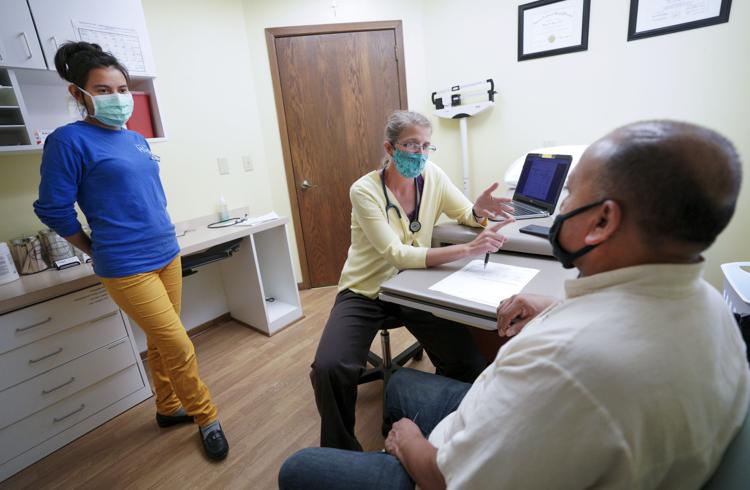 Outdoor class at Pinnacle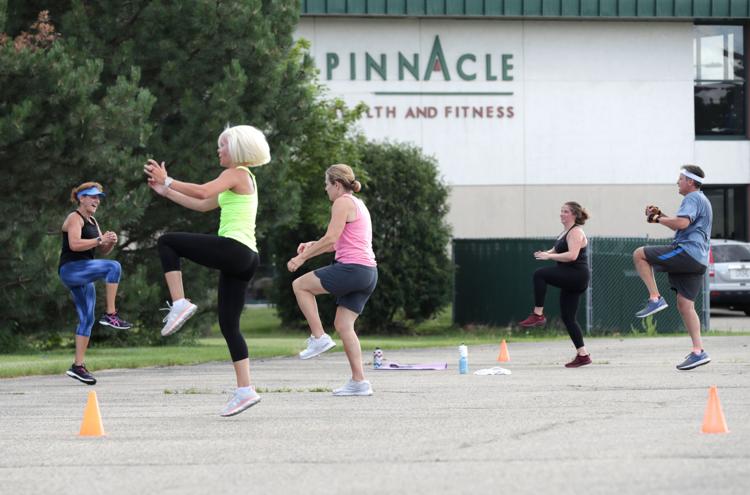 Punching bag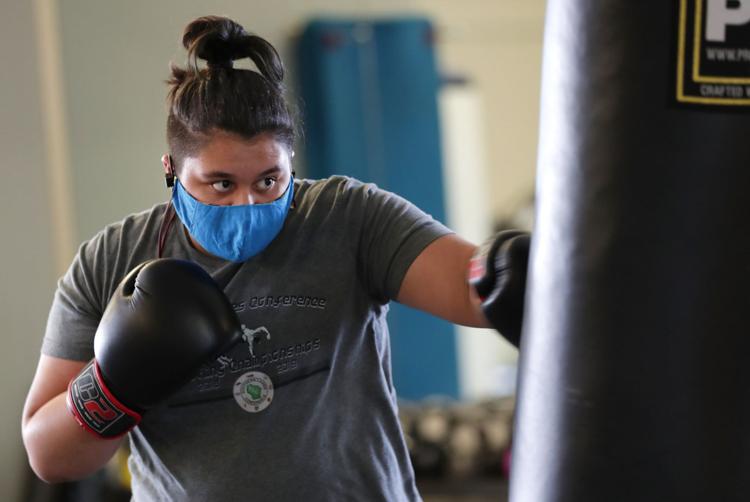 Starlite 14 drive-in theater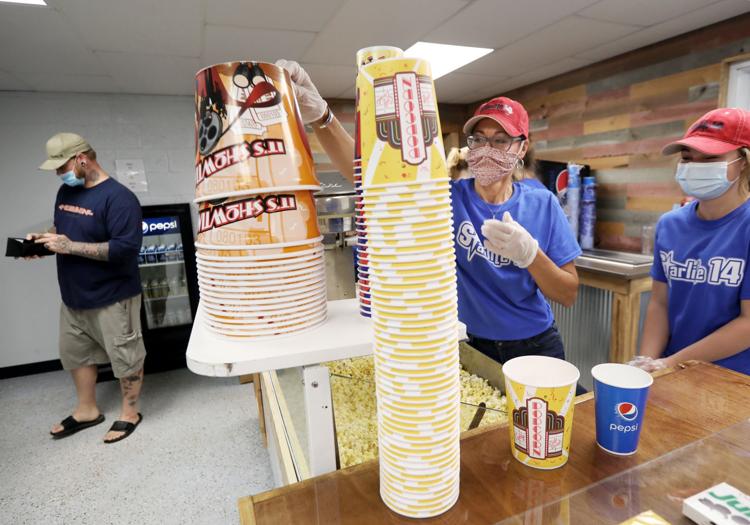 Starlite 14 drive-in theater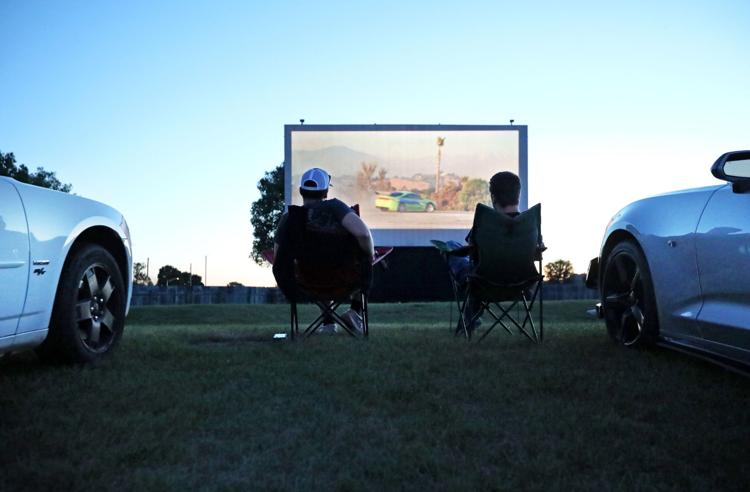 Masks to be required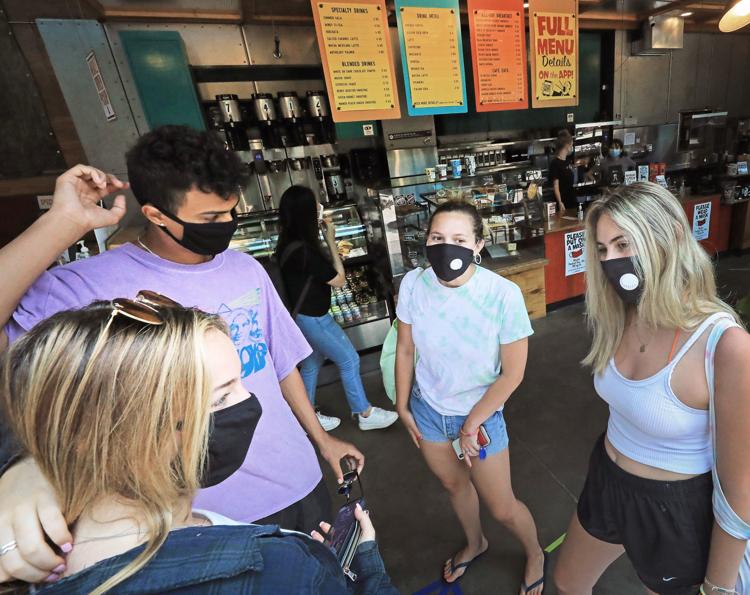 News conference on masks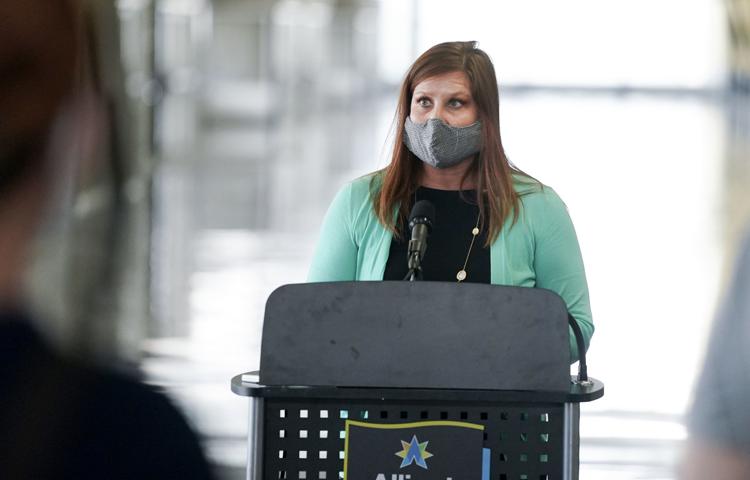 Covid cleaning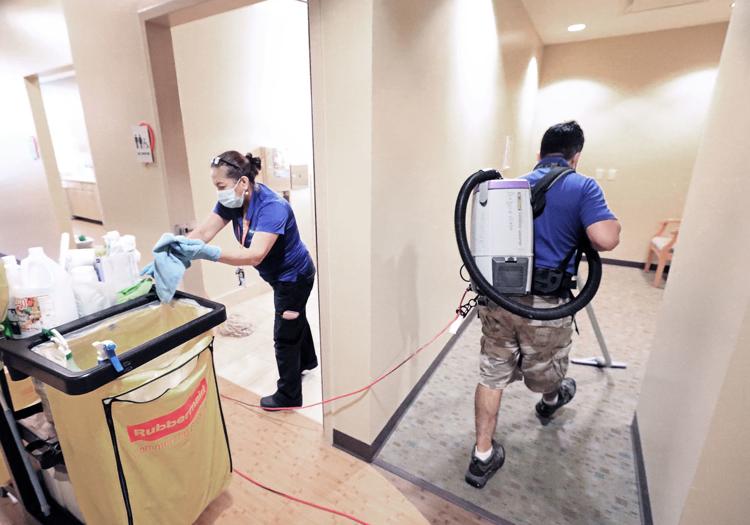 Bar closings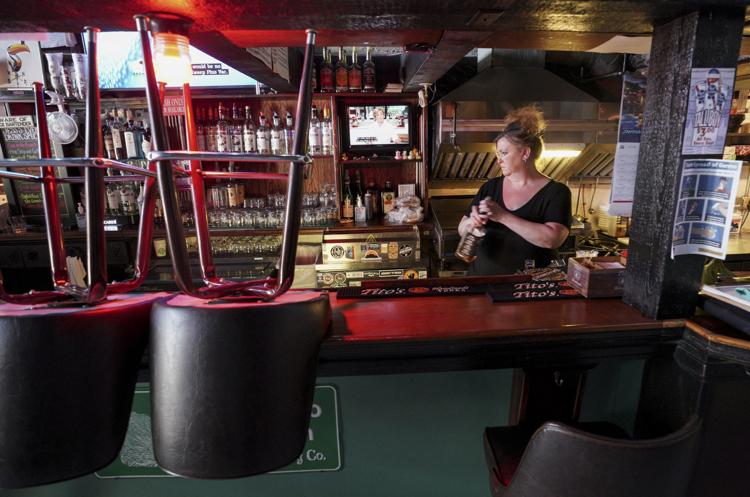 Homeless camps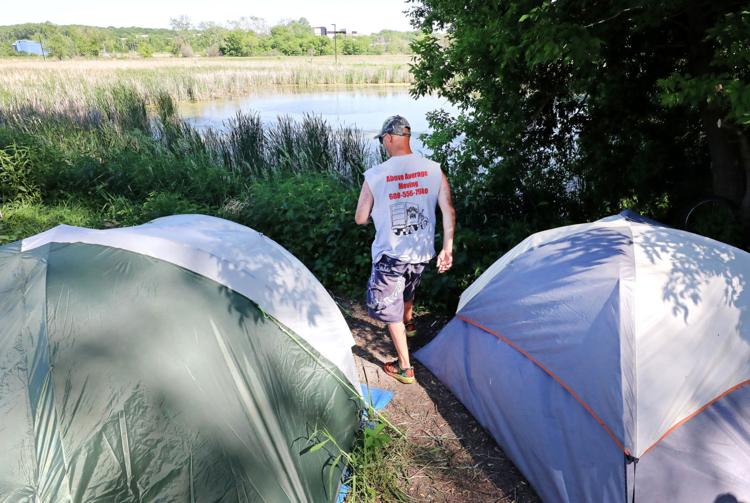 Homeless camps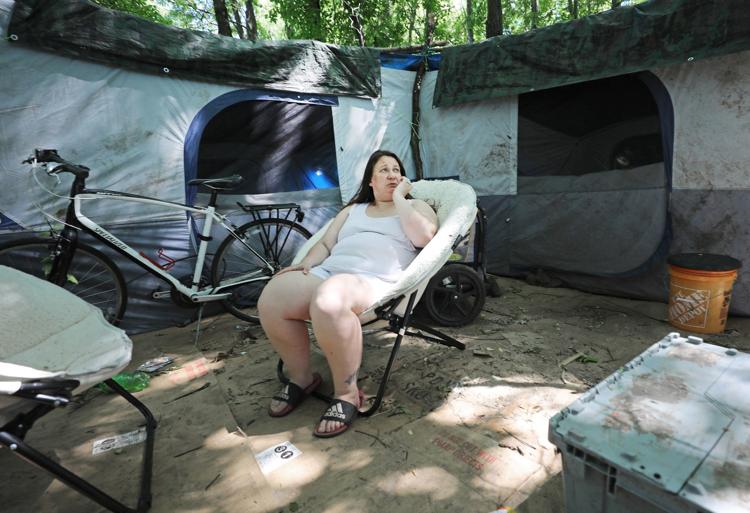 Testing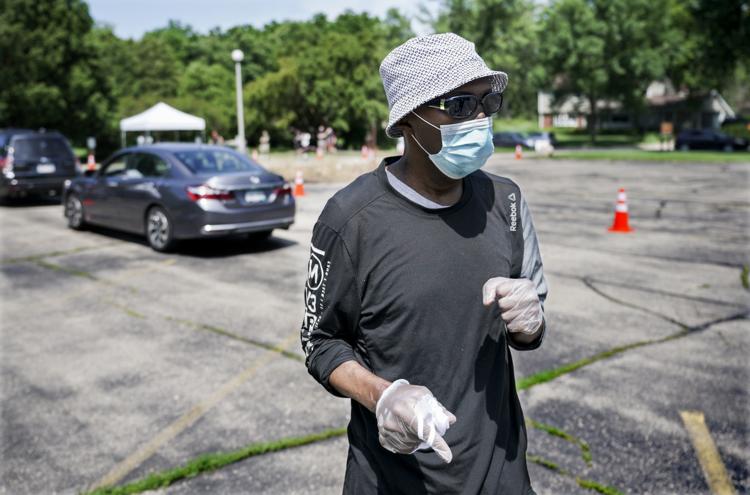 Testing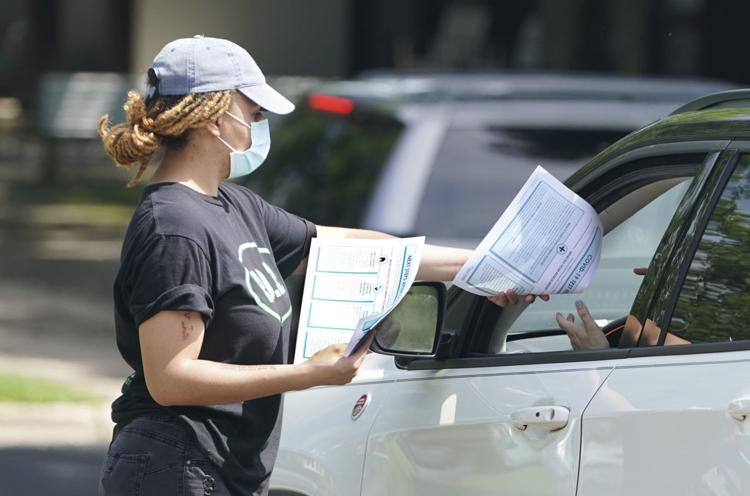 Virus testing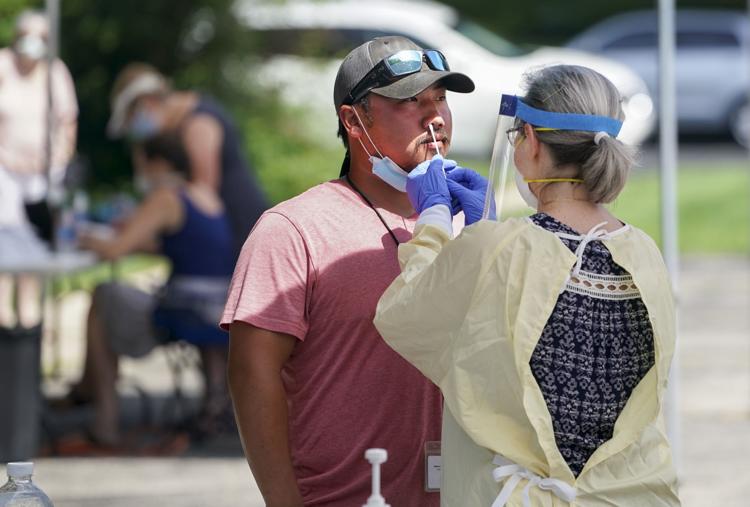 Henry Vilas Zoo reopens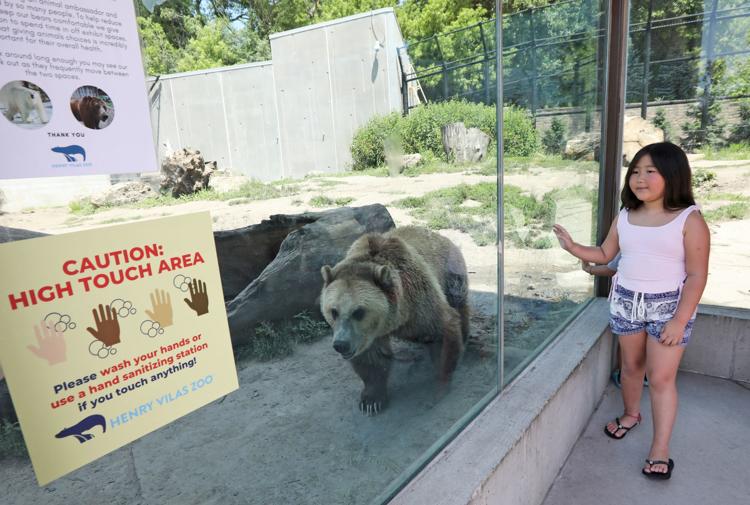 Union Terrace reopening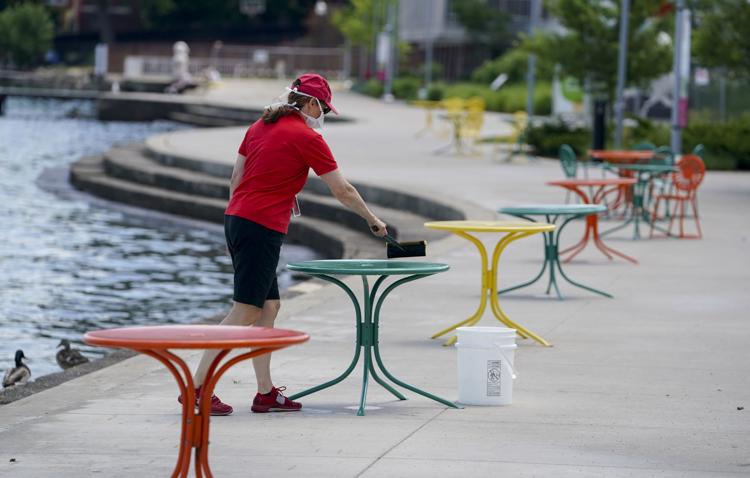 A Day to Remember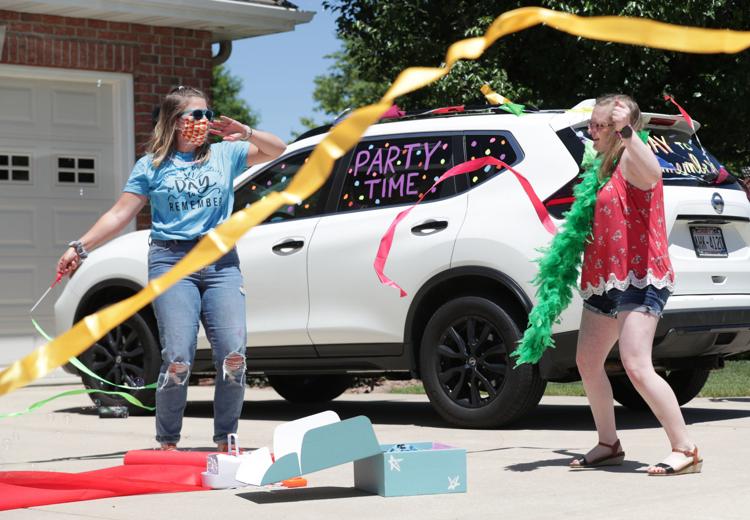 West High grads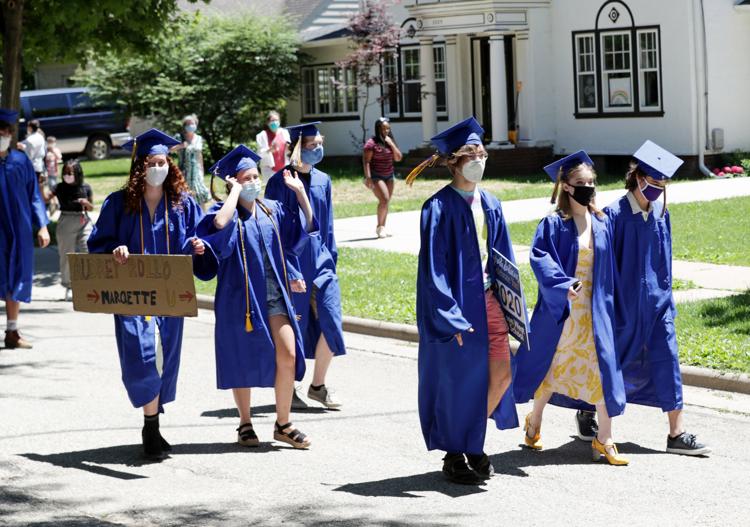 Pool openings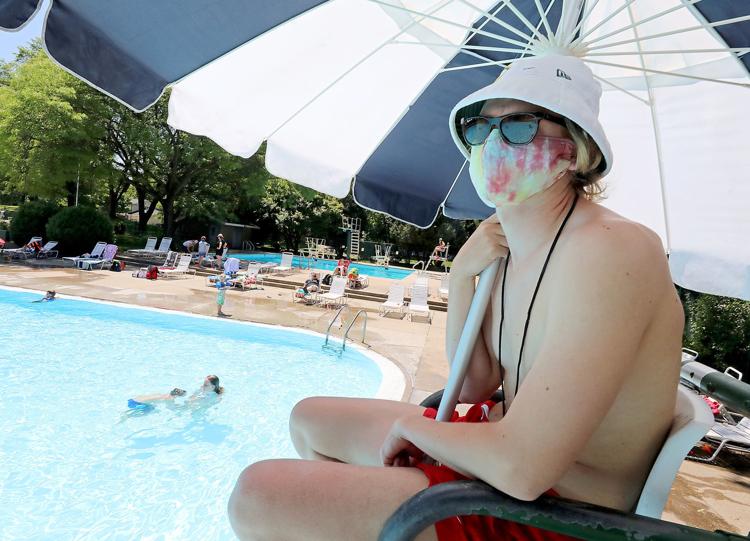 Grads on the Yahara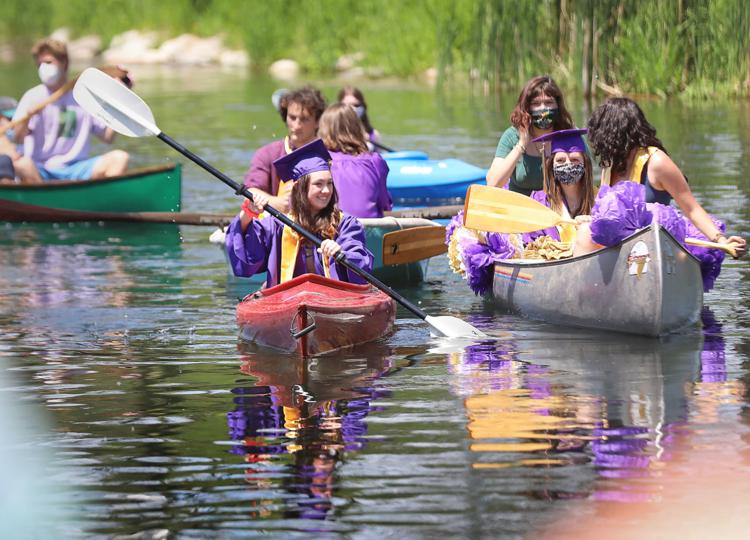 Fifth-grade graduation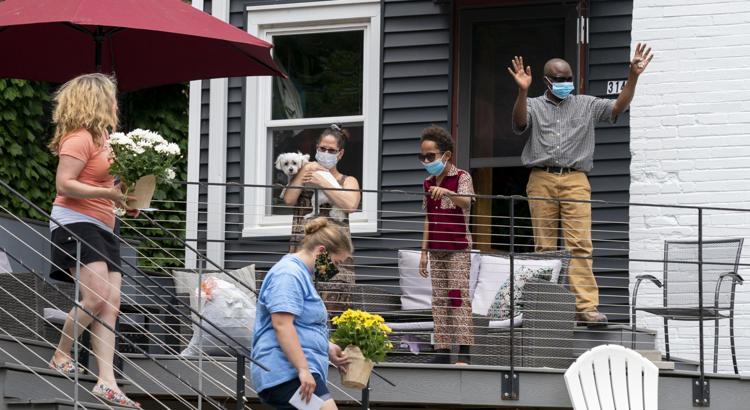 Tribes battling steep losses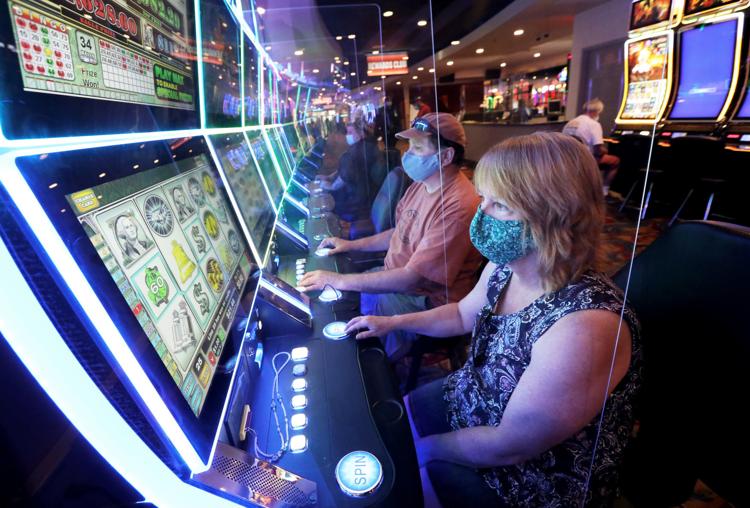 COVID-19 openings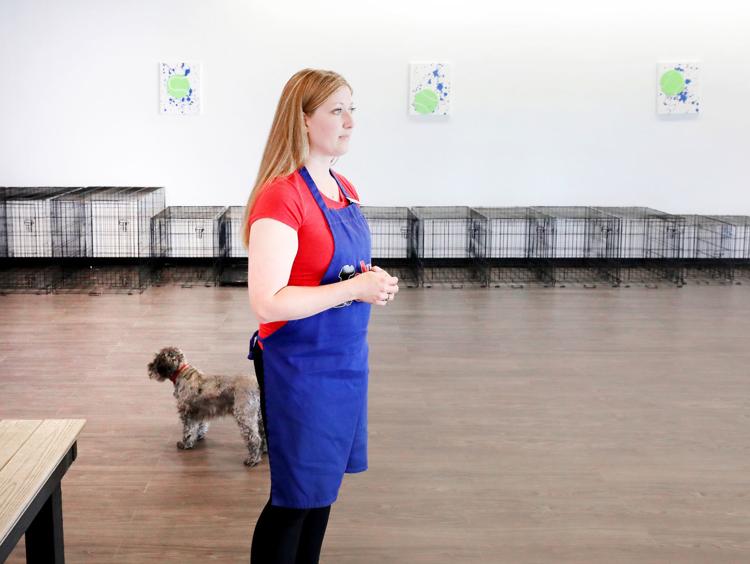 Picking up belongings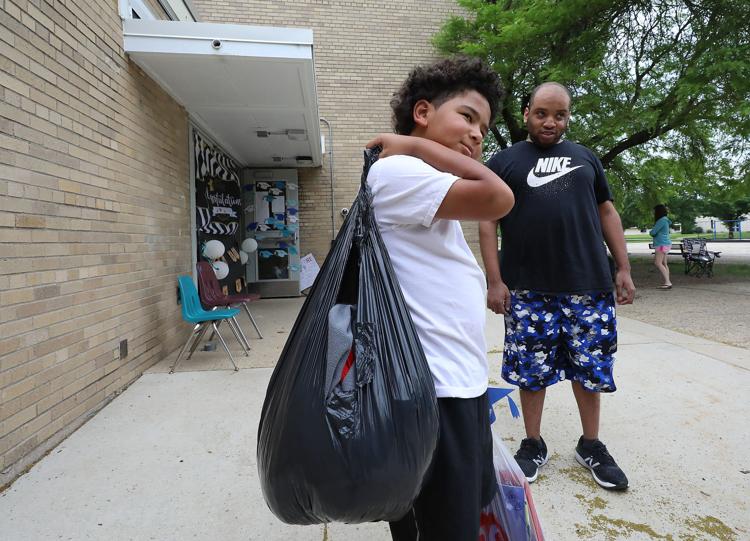 Downtown Businesses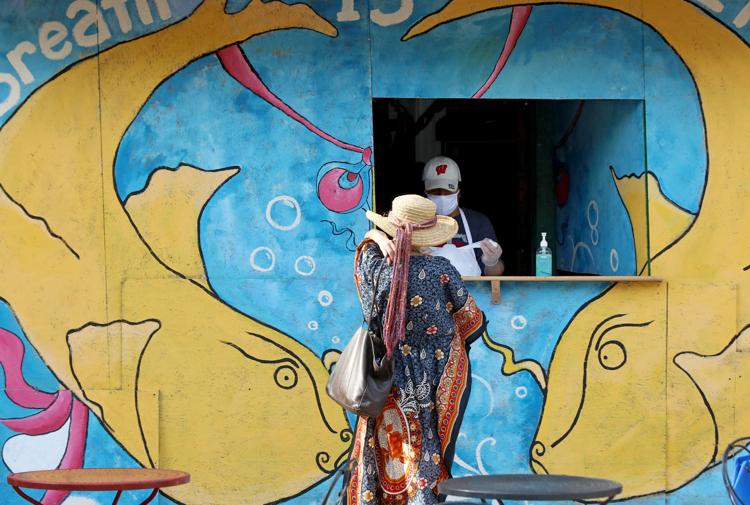 Covid transportation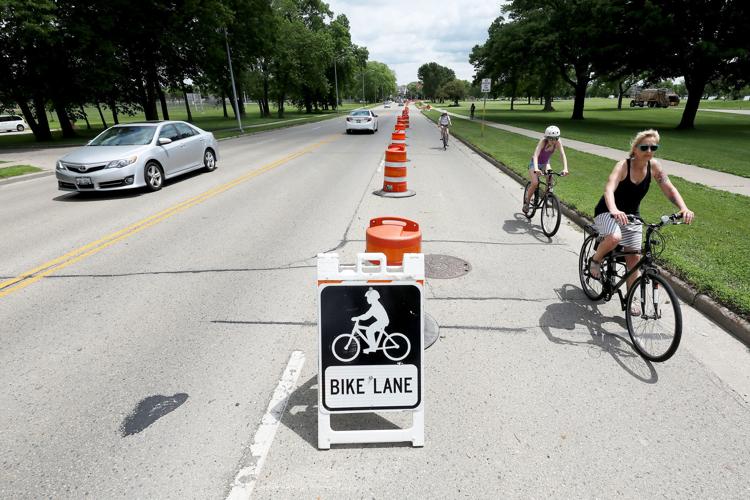 Church capacities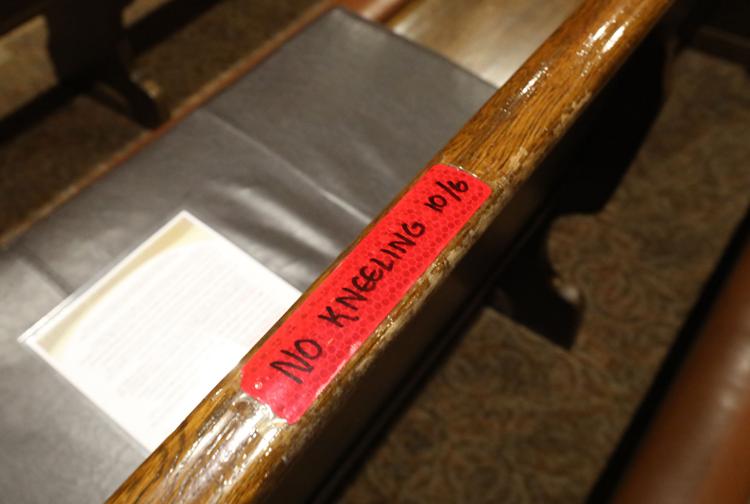 Church capacities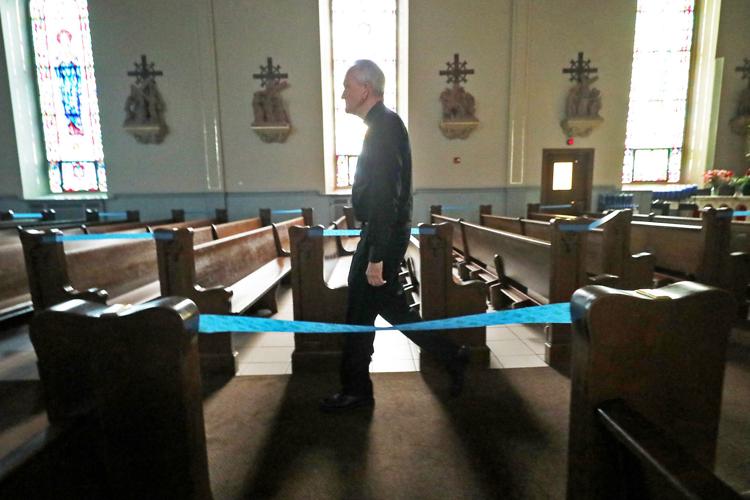 Prepping for reopening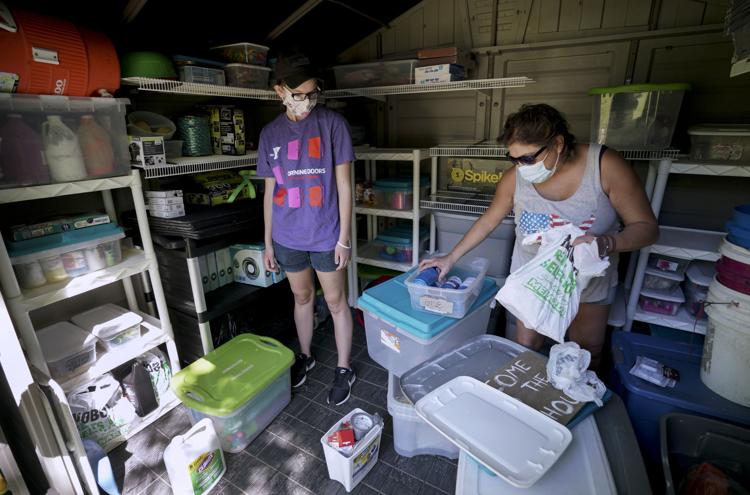 Warner Park - screening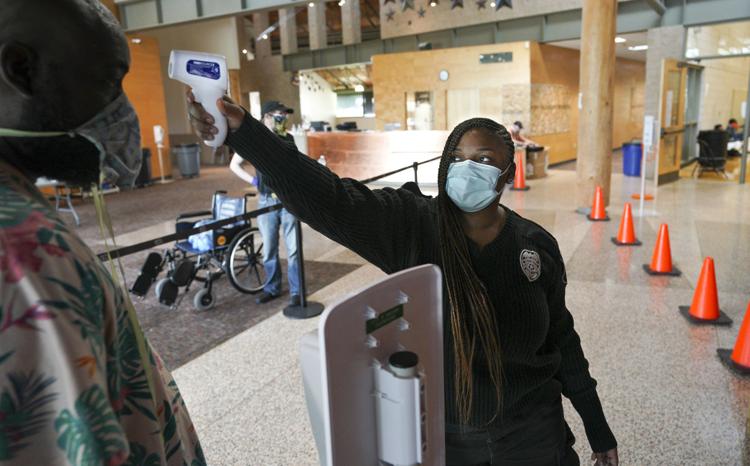 Outdoor Dining East Main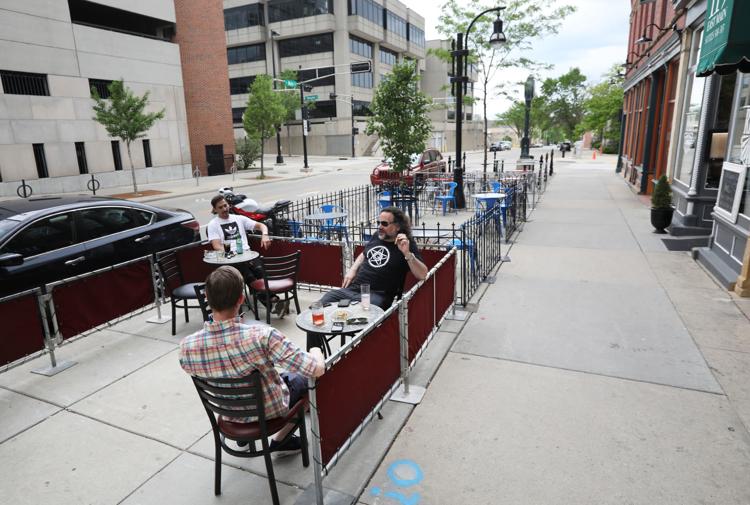 Spacing out customers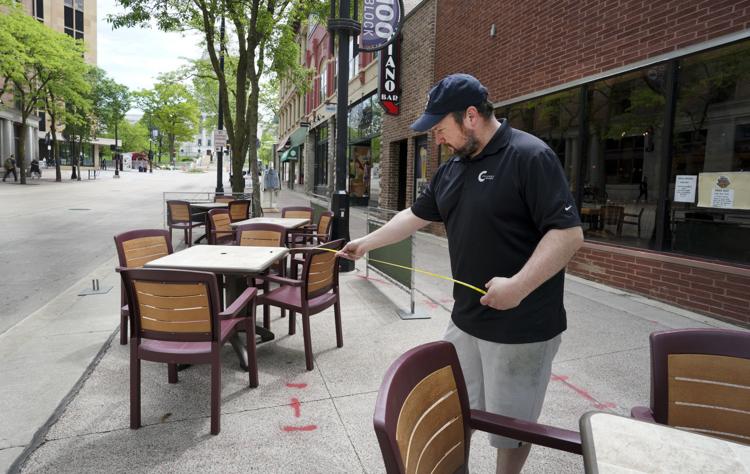 Getting a tattoo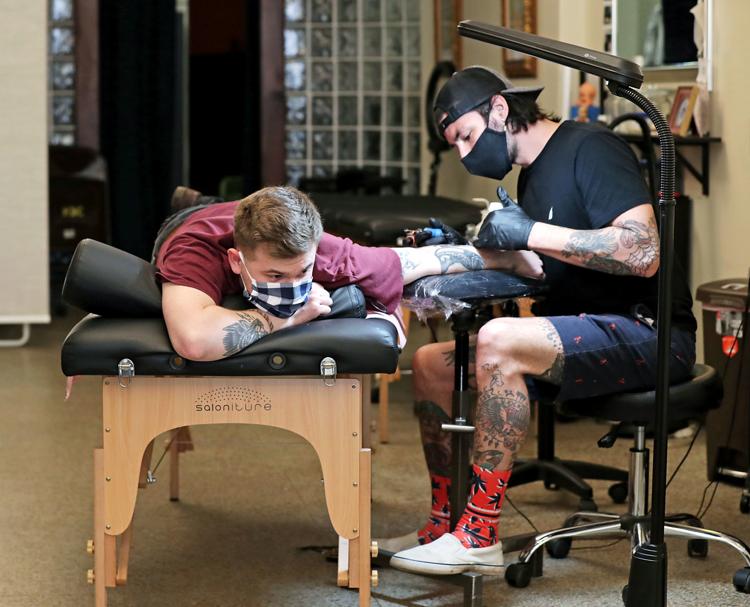 Memorial Day ceremony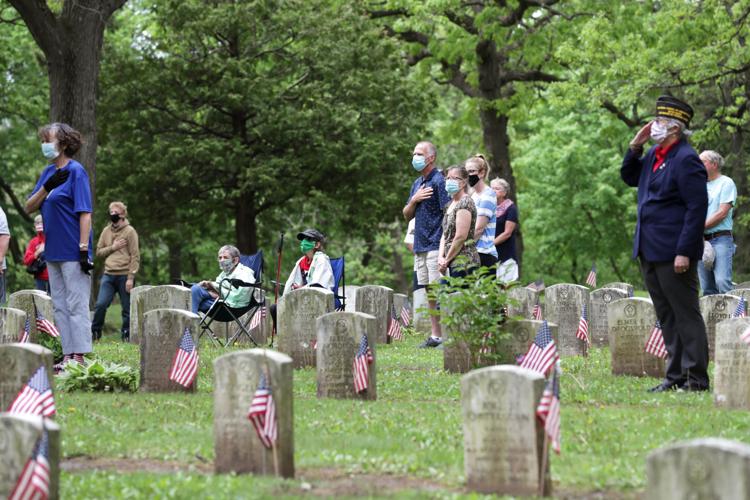 Memorial Day weekend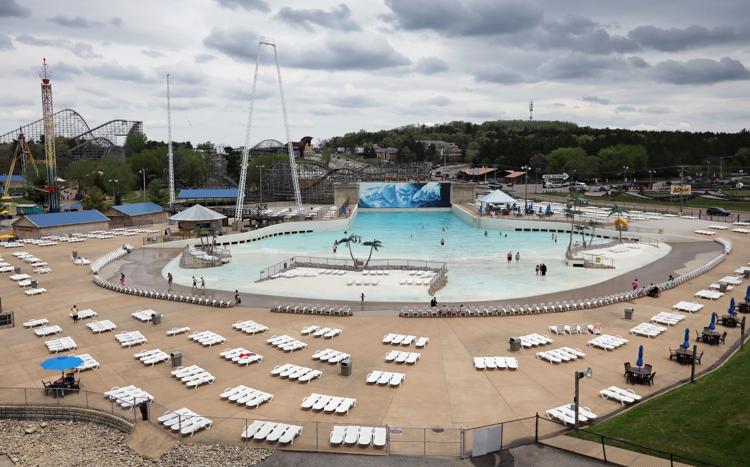 Tom Diehl, Tommy Bartlett Show not opening 2020, State Journal photo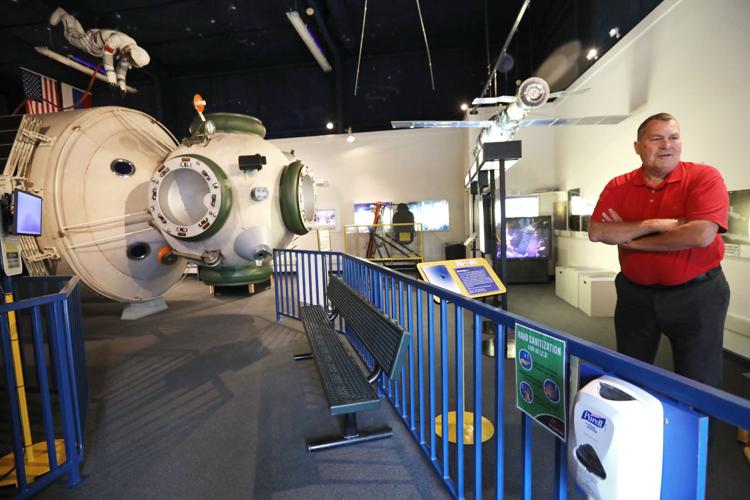 Salons Opening
Fitness openings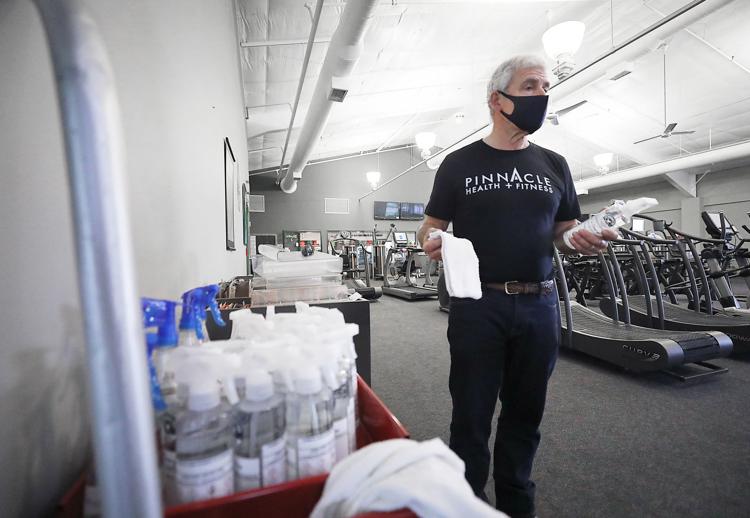 Duck Pond Drive-In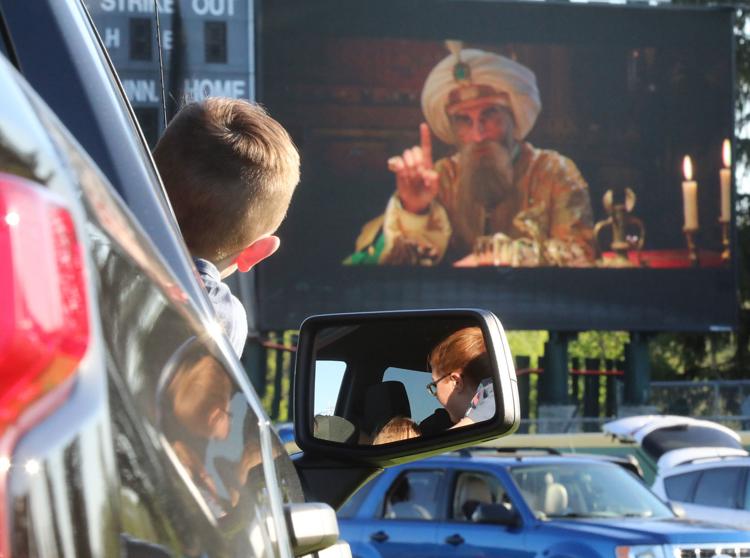 Memorial Union crowd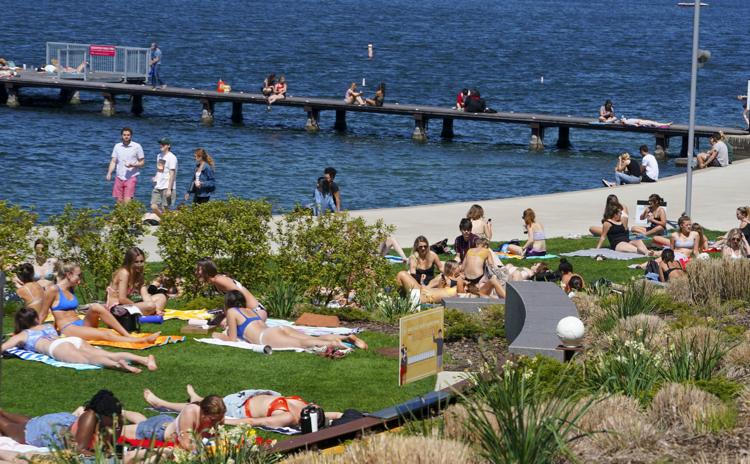 Child care at YMCA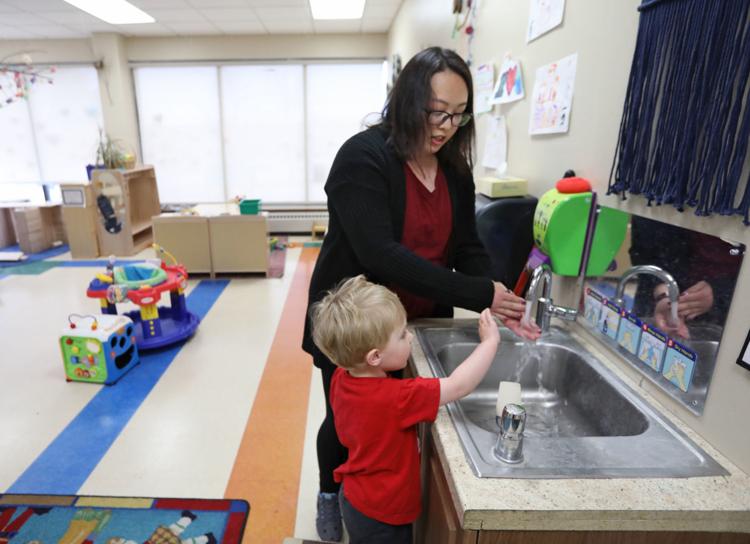 Bikers on Arboretum Drive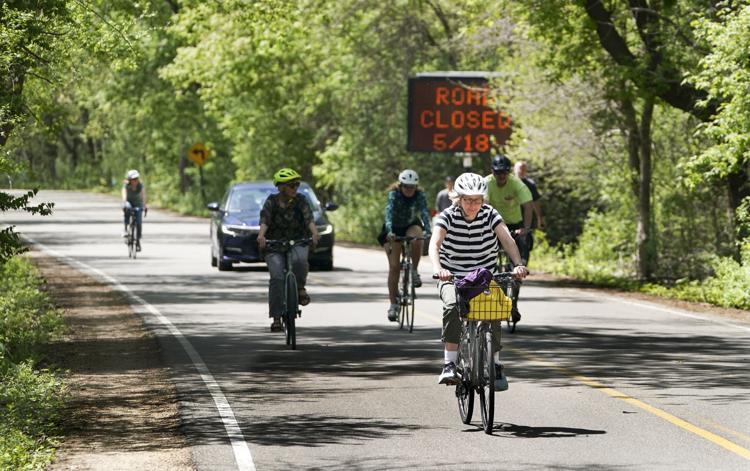 Brittingham Boats
Restaurant open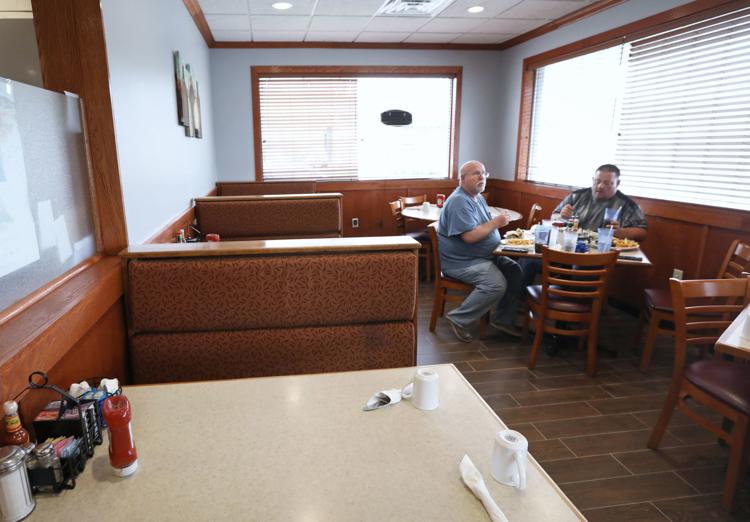 COVID-19 businesses reopen
Restaurant, bars reopen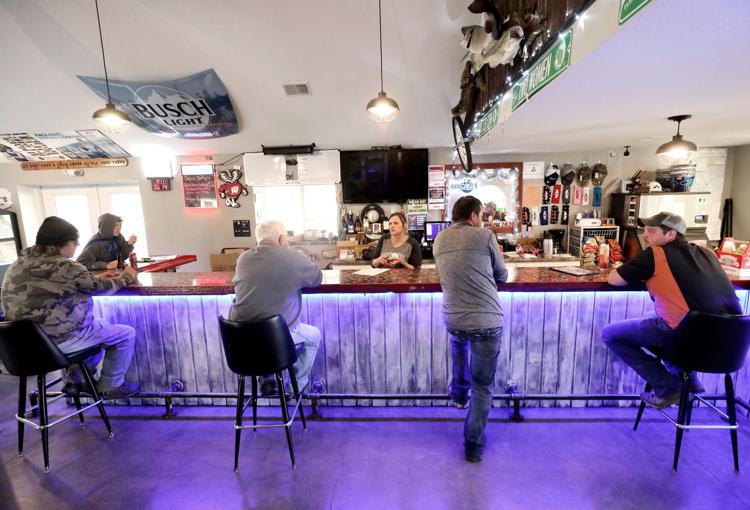 Dentist with patient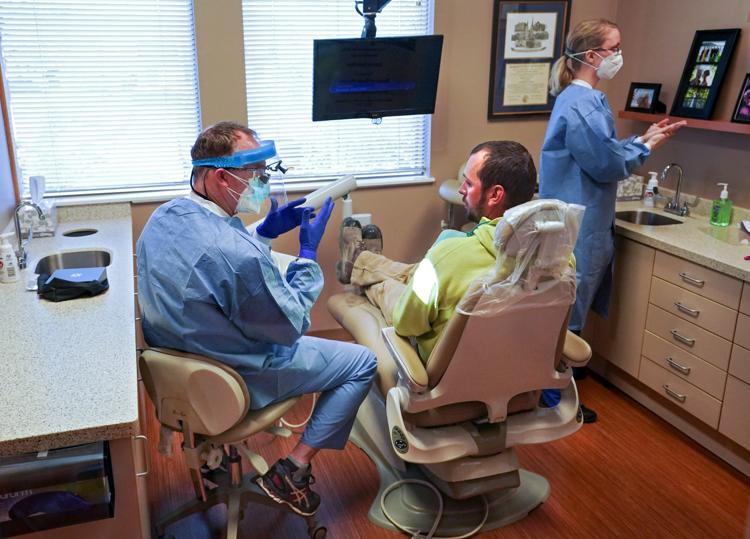 Dane County institutes order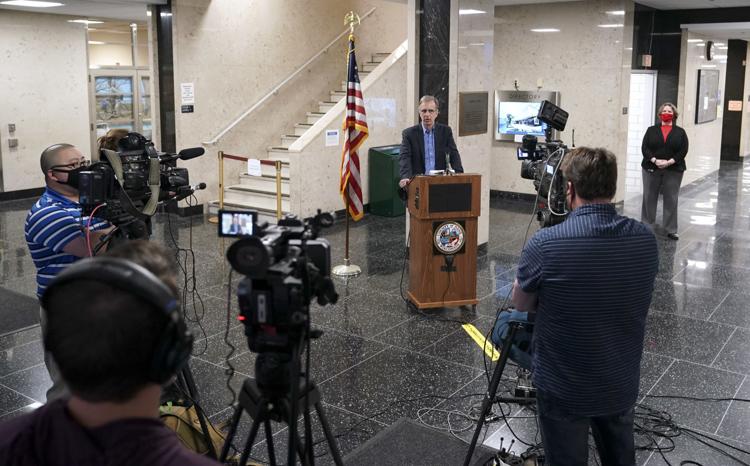 Carry-out food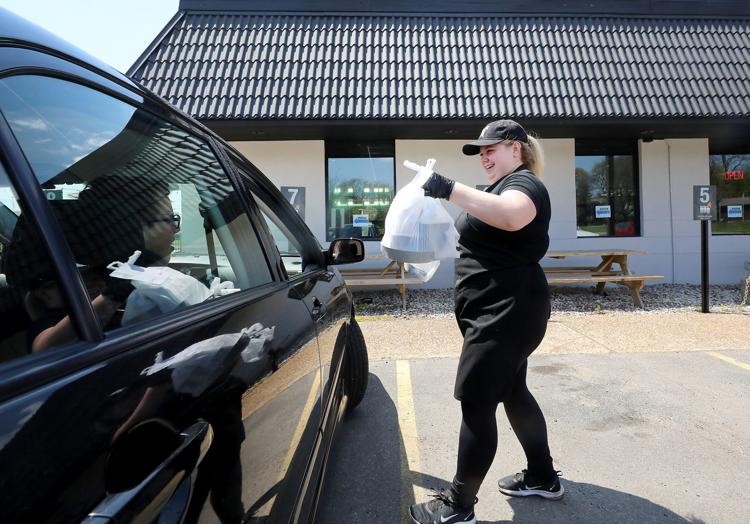 Small retailers reopening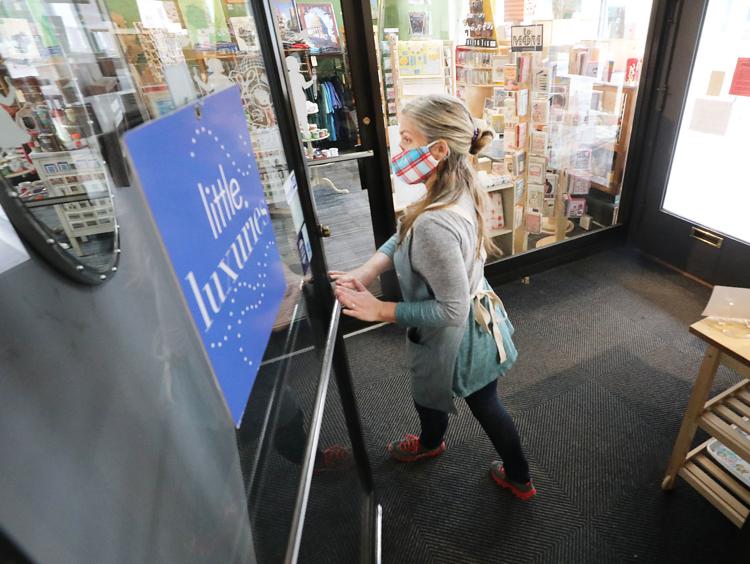 Shoe store reopening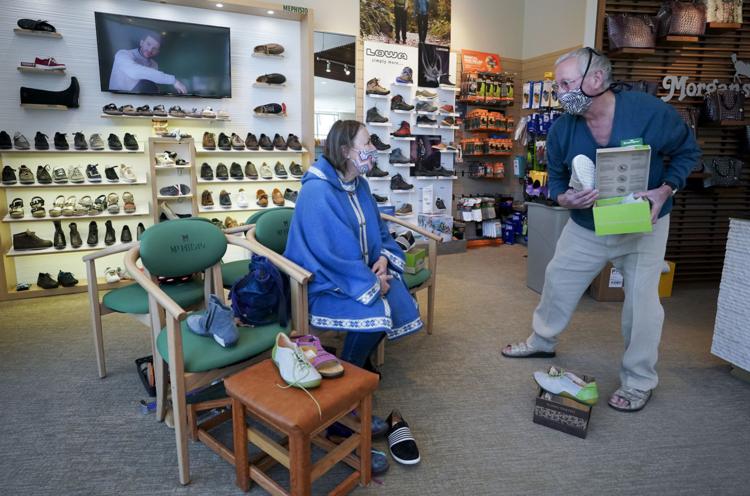 COVID 19 testing site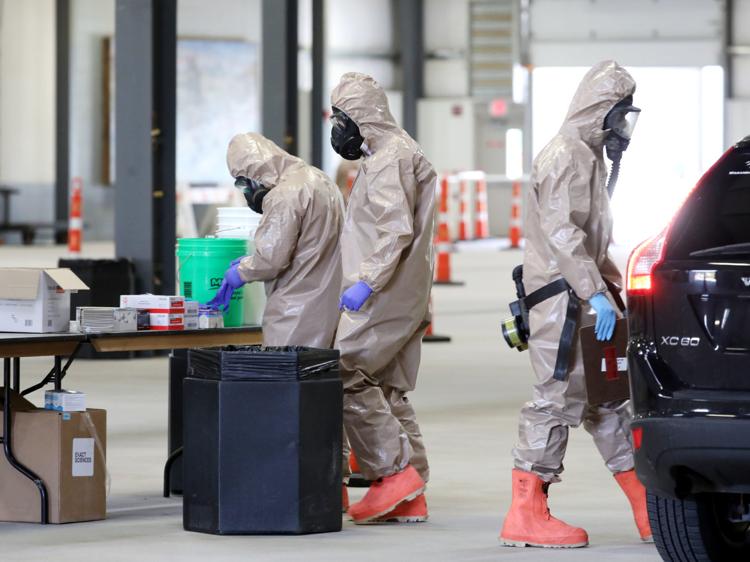 COVID 19 testing site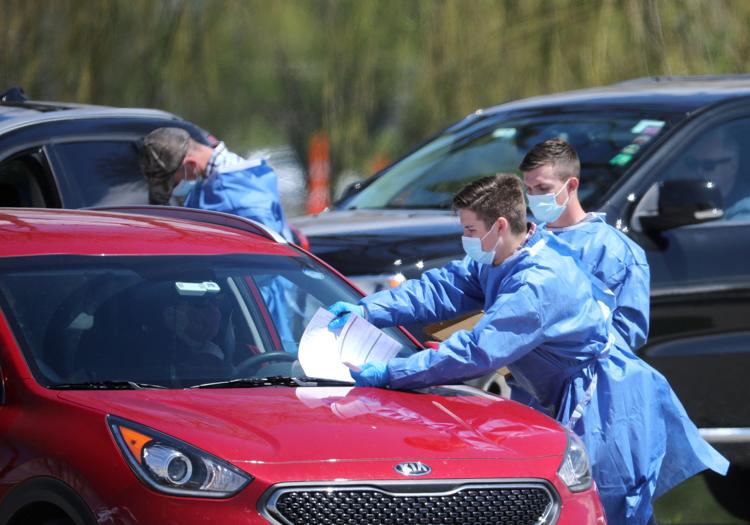 UW-Madison virtual graduation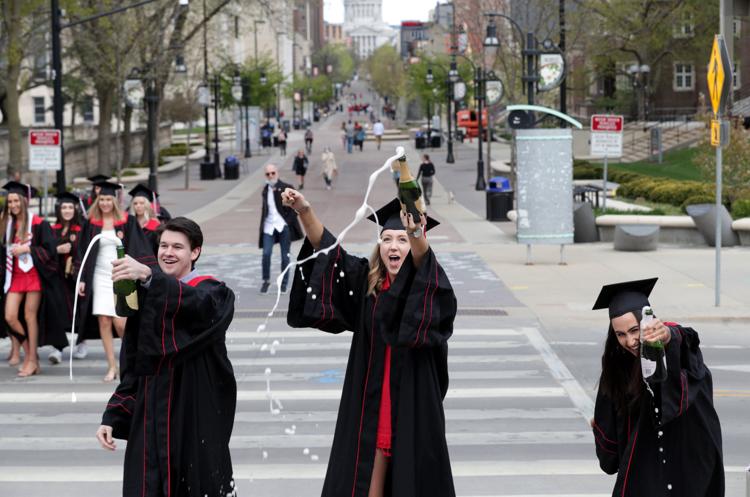 Monona Library Curbside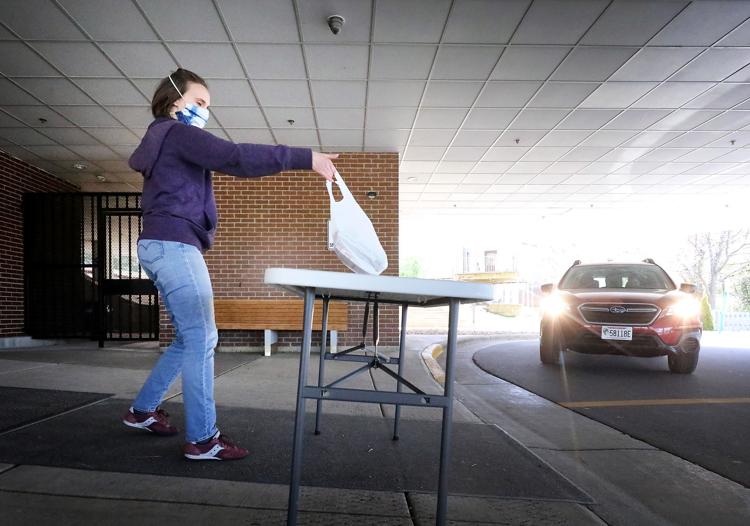 COVID-19 meat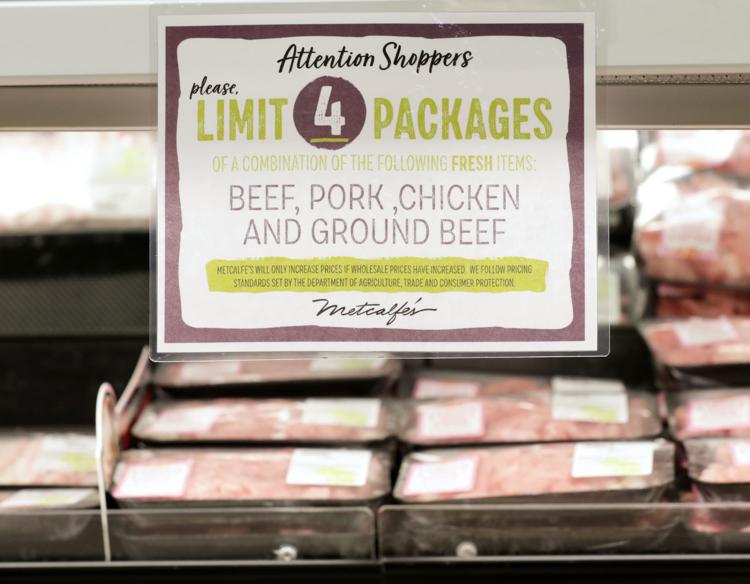 Homeless in parks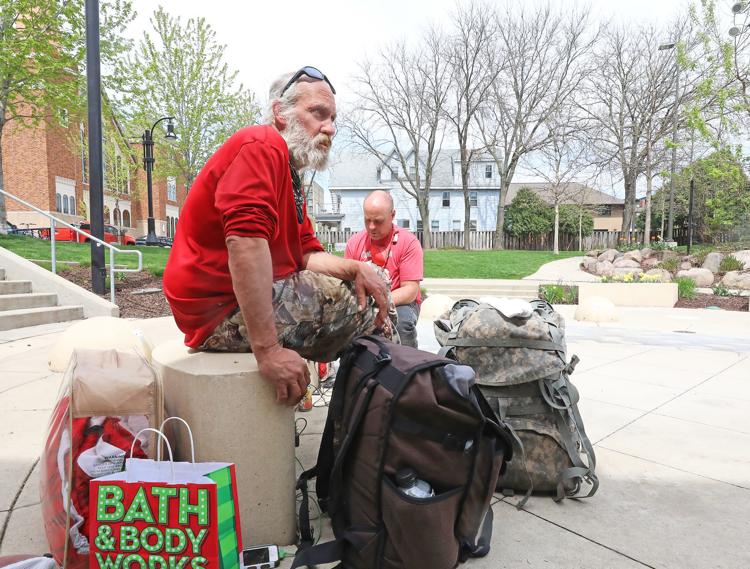 UW Commencement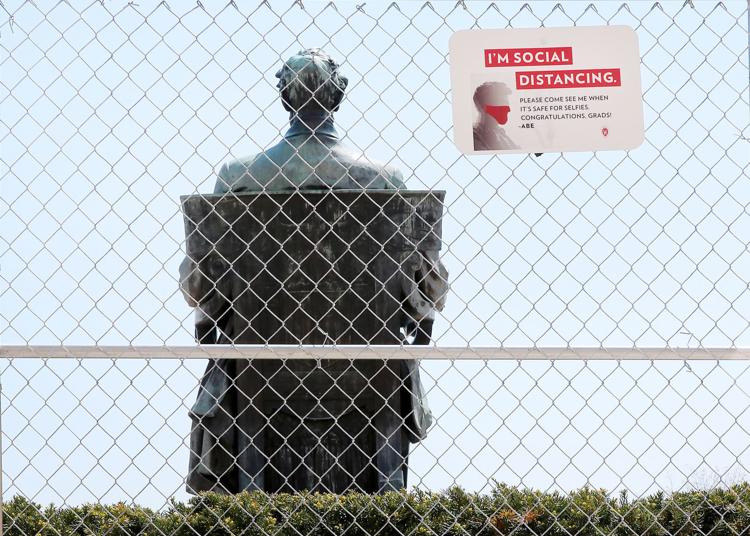 River Food Pantry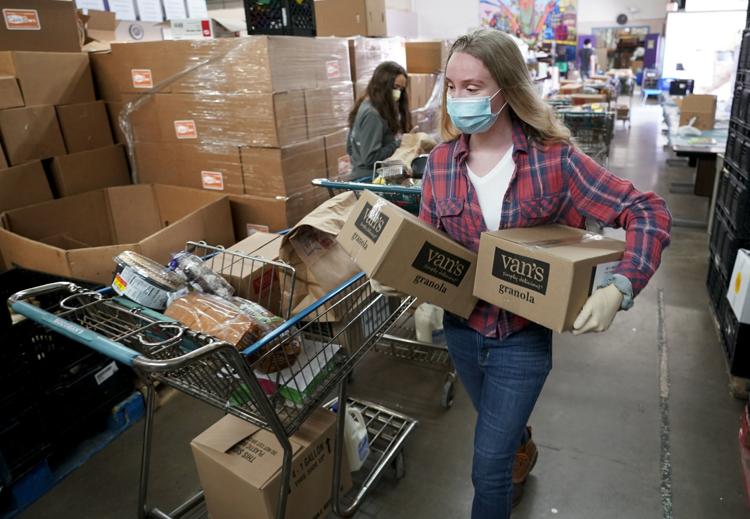 Dane County tourism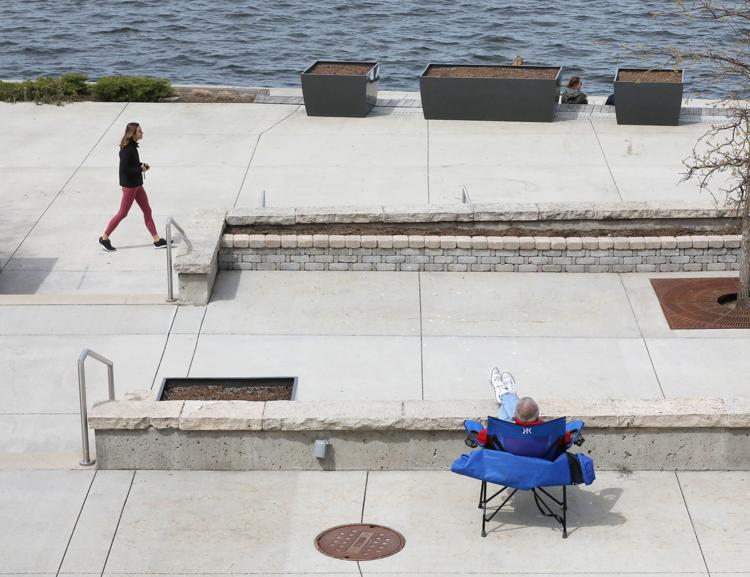 "Outside Looking In: A Drive-Thru Exhibition"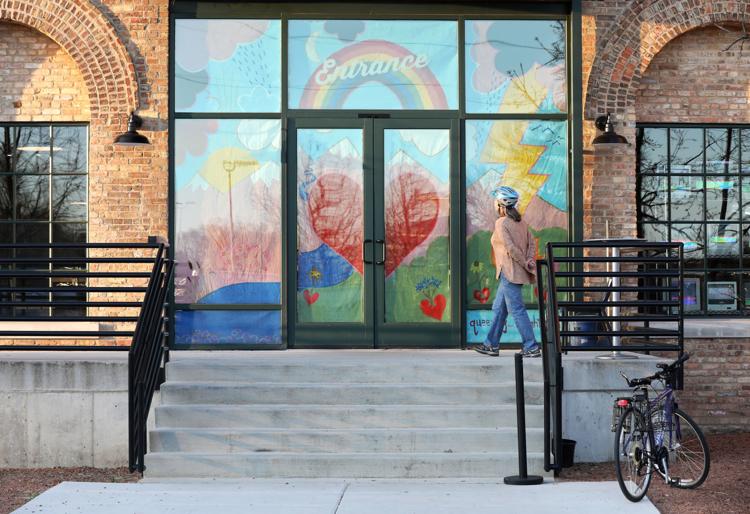 COVID-19 Menards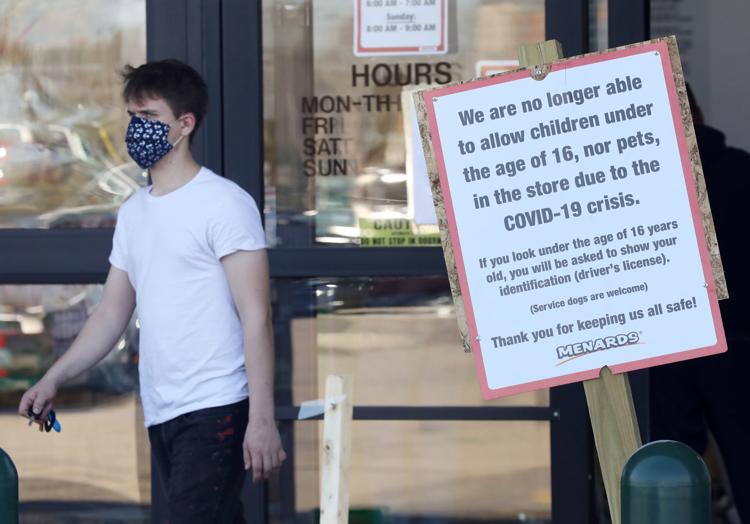 Covid Assembly Hearing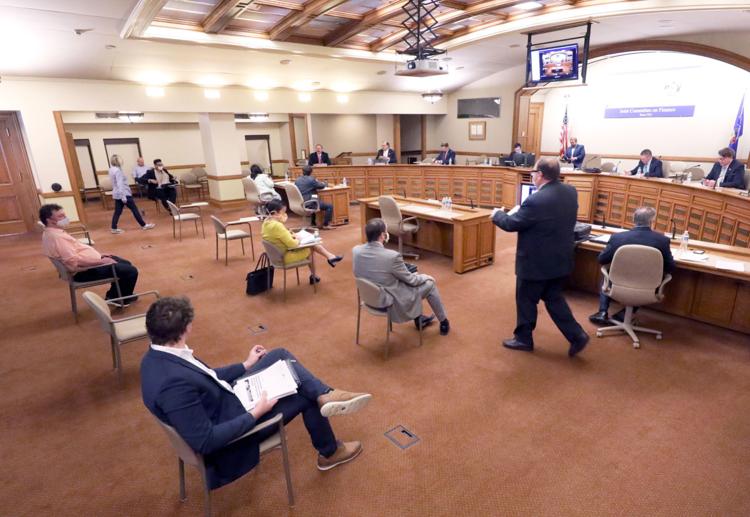 UW furloughs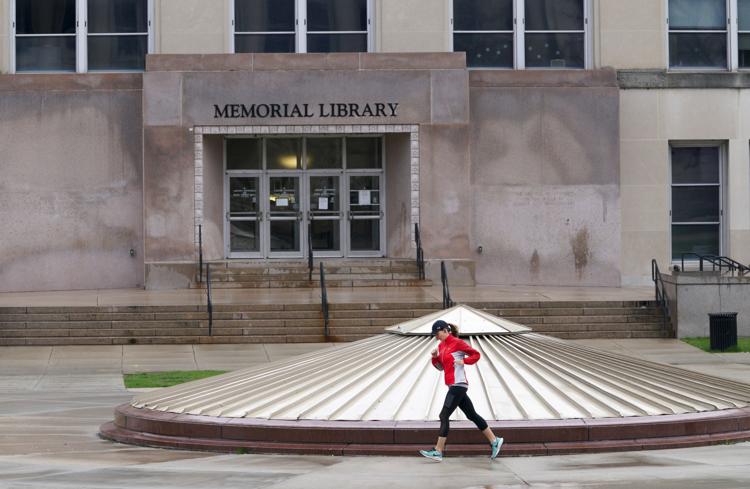 Stay safe, Badgers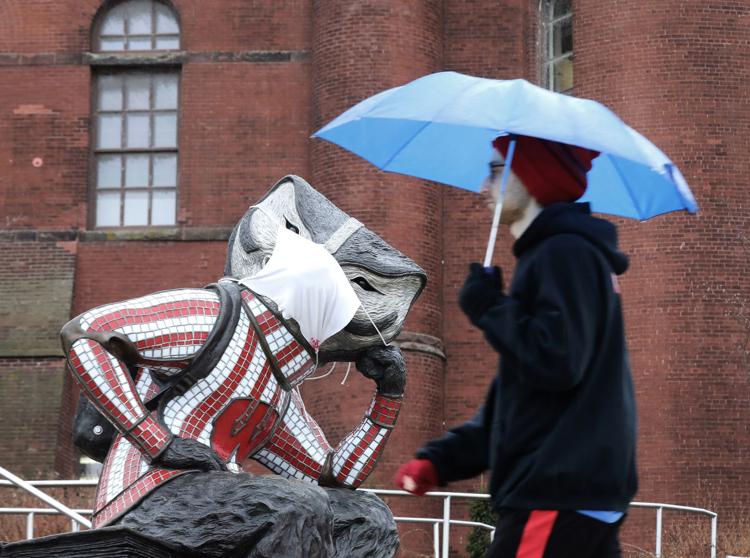 Celebrating 103 - From a distance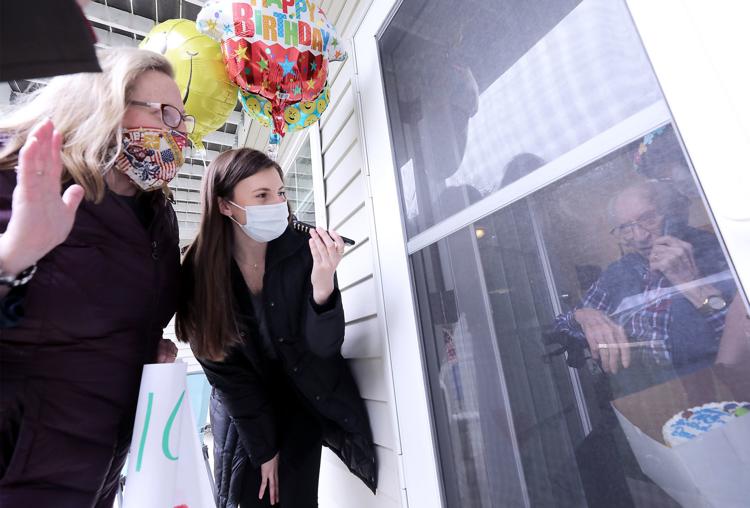 COVID-19 protest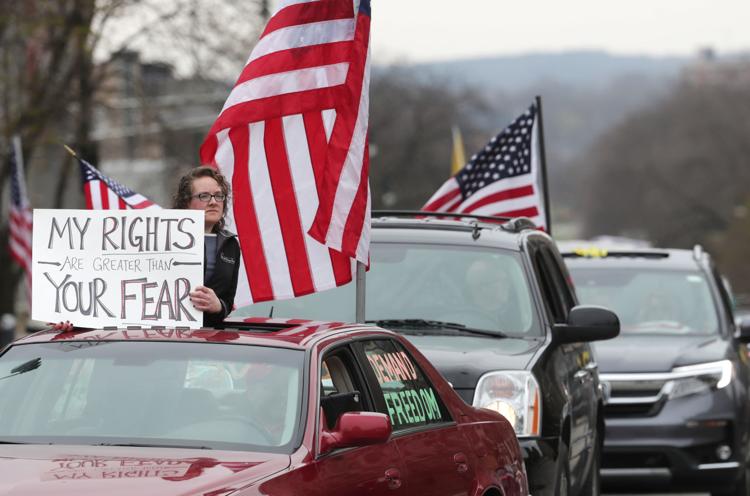 COVID-19 candle installation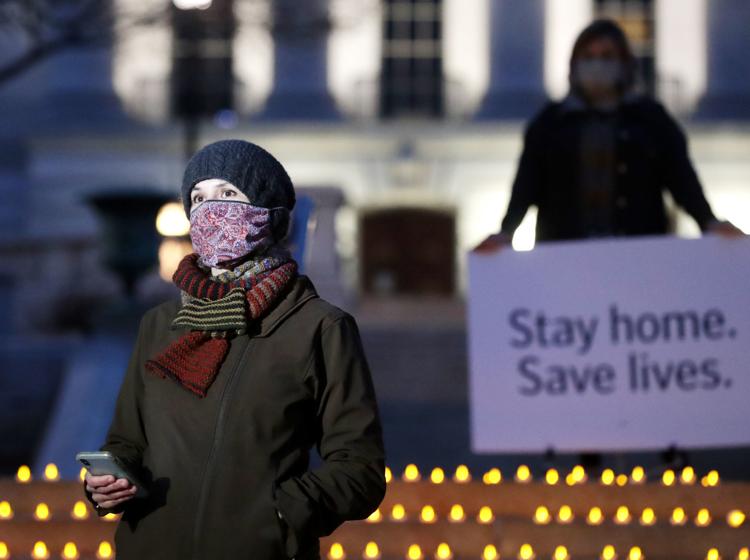 COVID-19 candle installation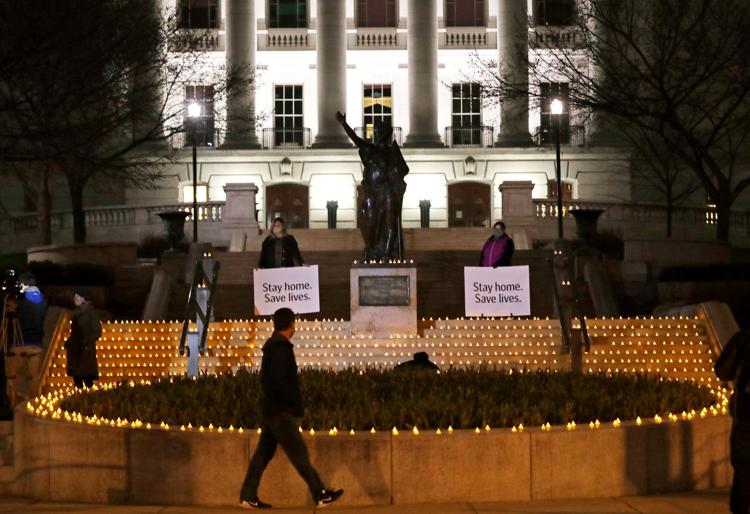 A fishing opener amid COVID-19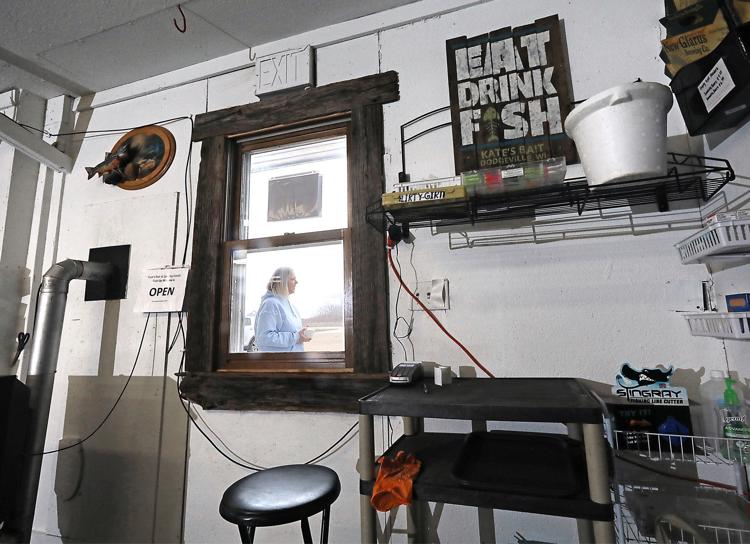 COVID-19 UW-Madison students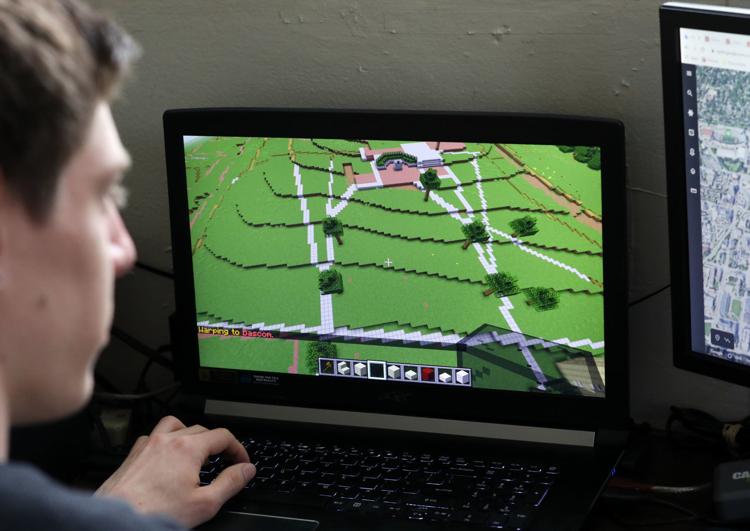 Covid Public Employees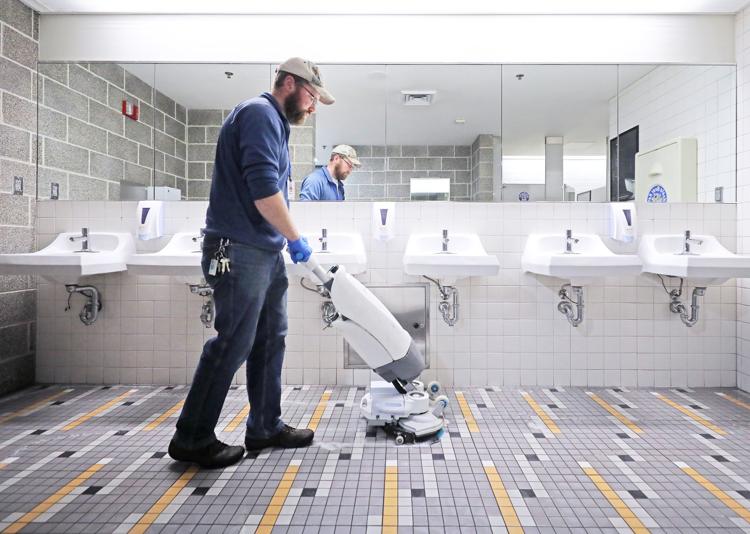 Act of Appreciation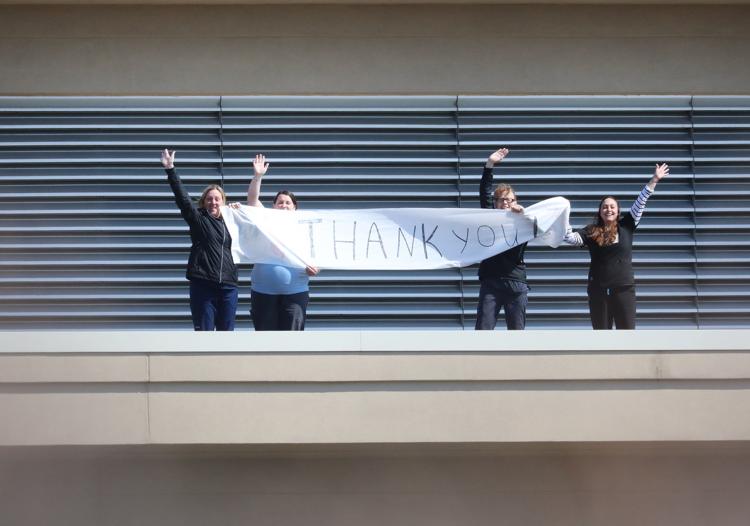 Brazelton with video screen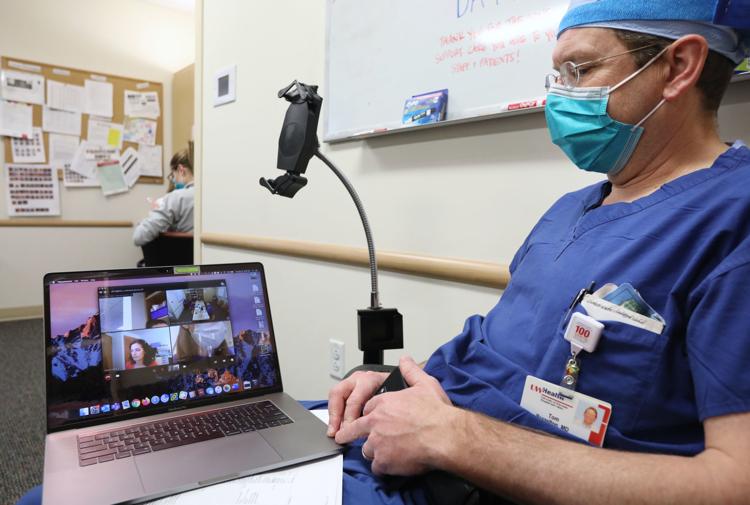 Saris stays busy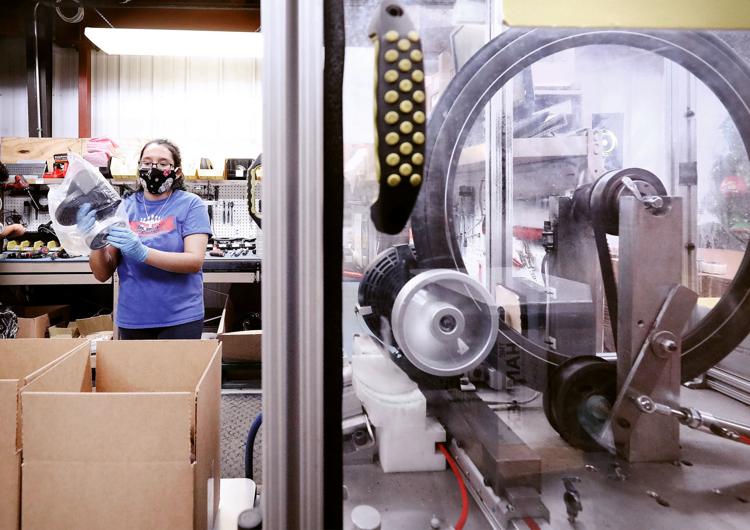 Absentee ballots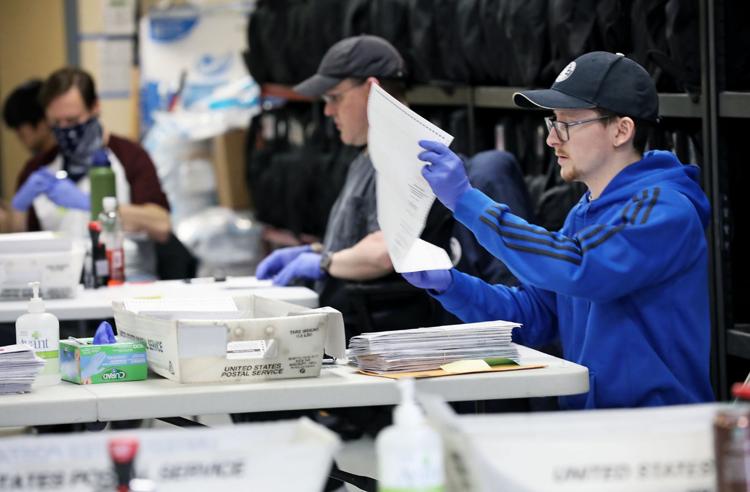 UW Covid Testing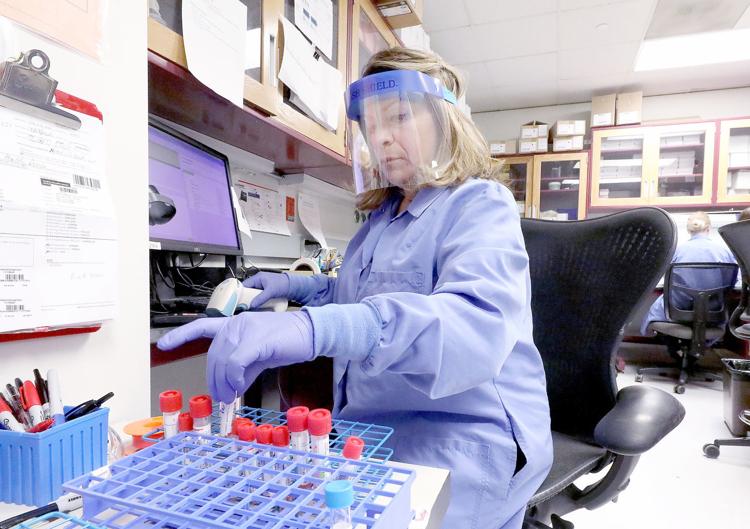 Covid State Parks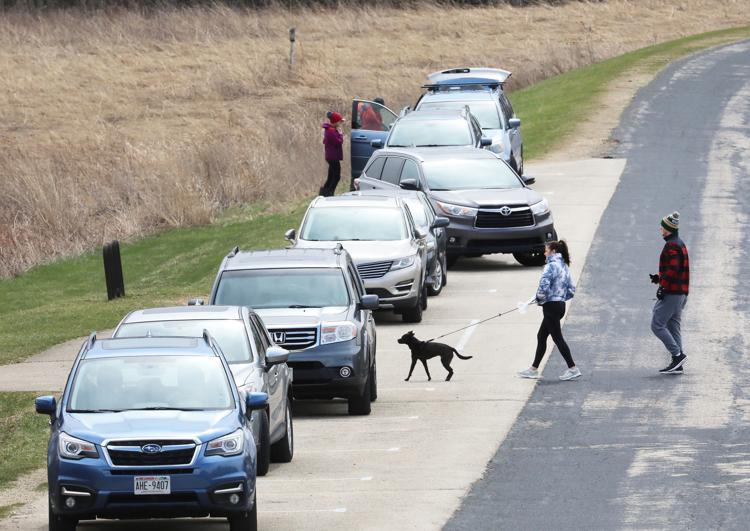 Easter baskets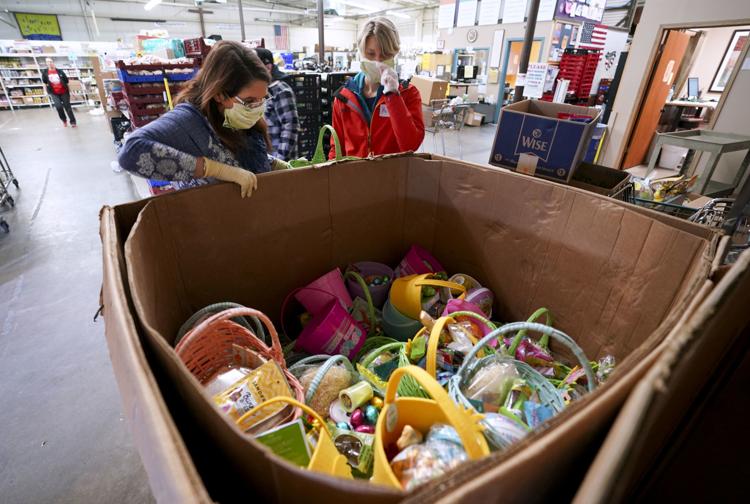 As social distancing progressed into an official order to stay in our homes, Madison has started to look more like an empty shell rather than …
Election Day with COVID-19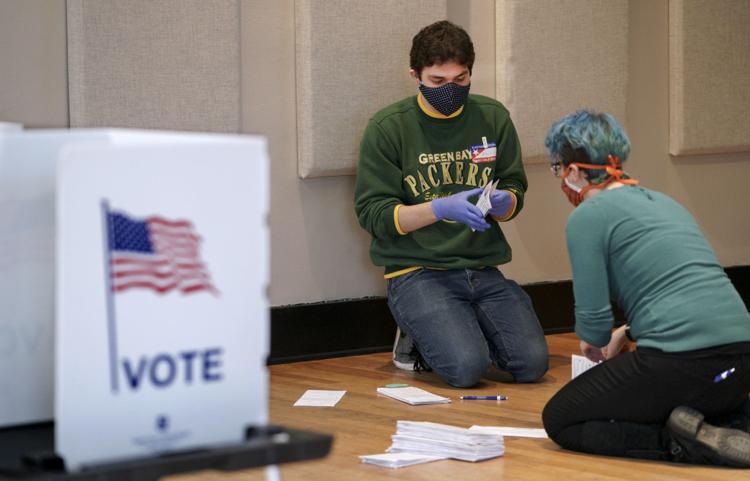 COVID-19 Journaling Project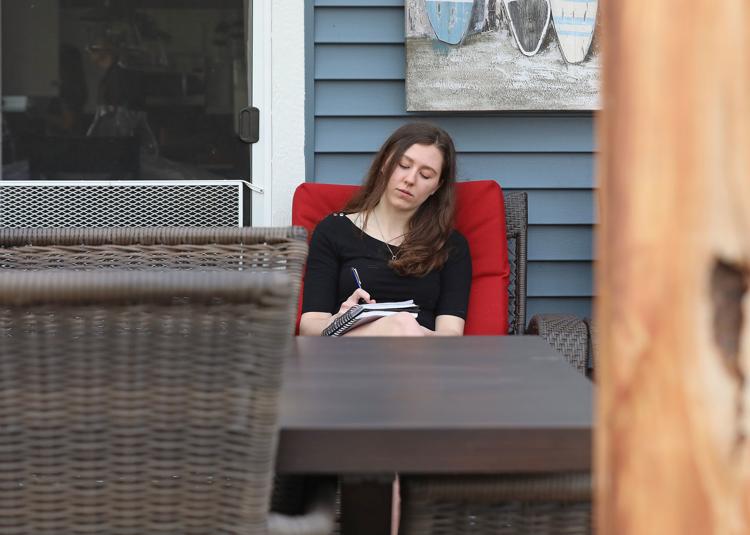 Election Day protest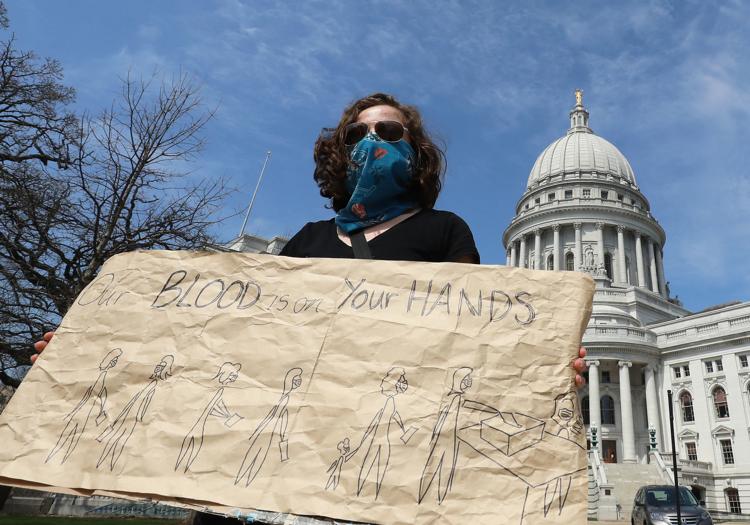 Election Day with COVID-19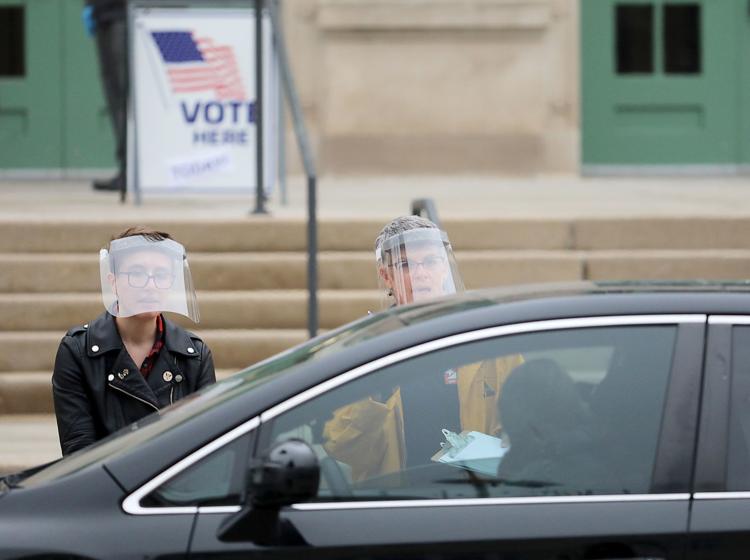 Honoring Essential Workers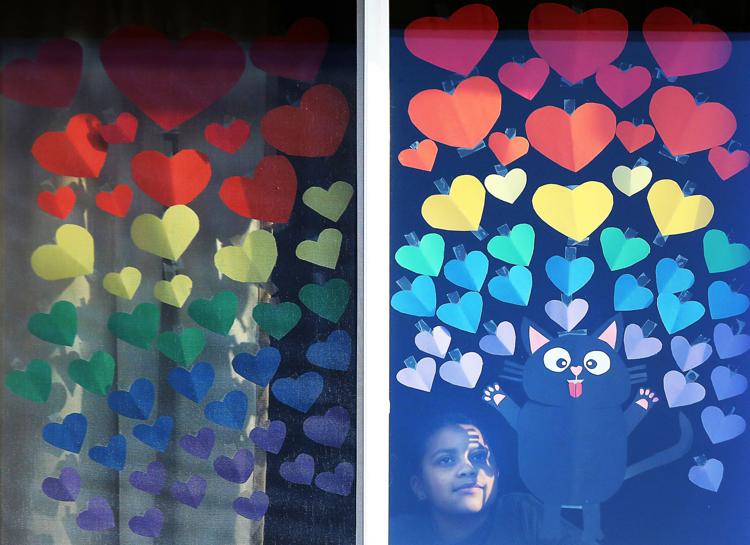 Metro Transit Butler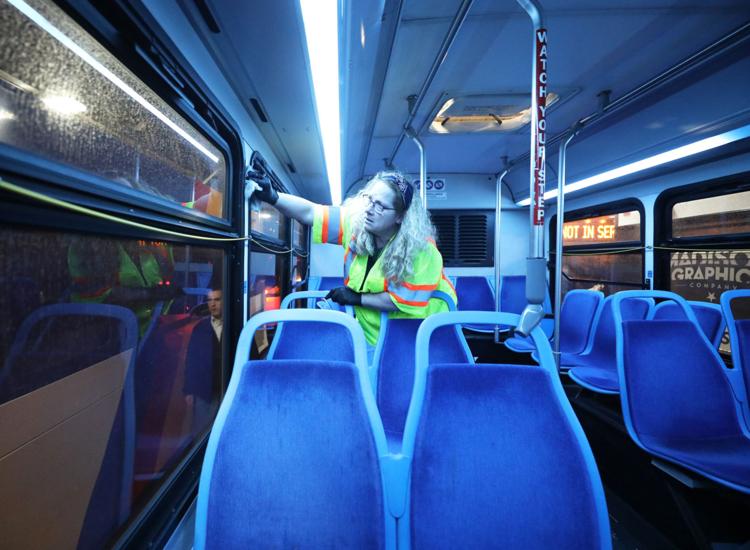 Election set for Tuesday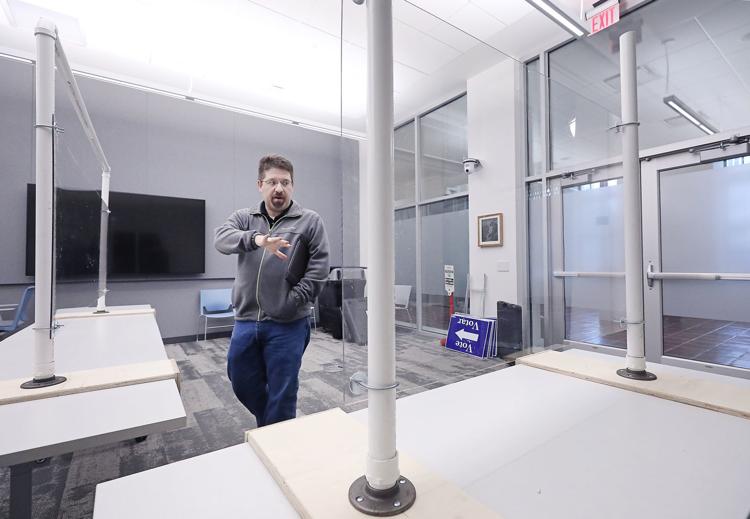 Robots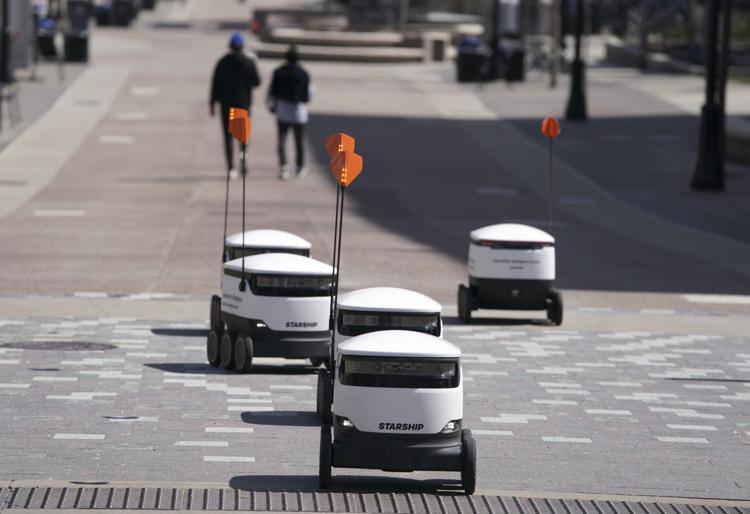 Nolan family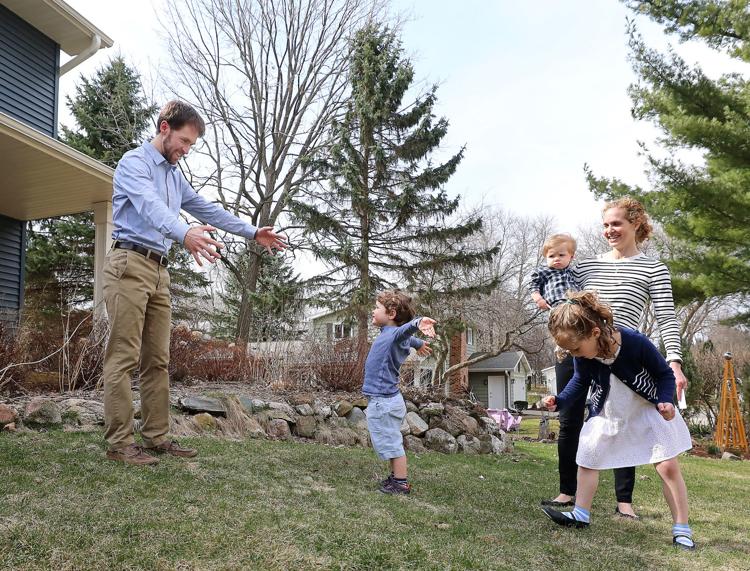 Stressed over closure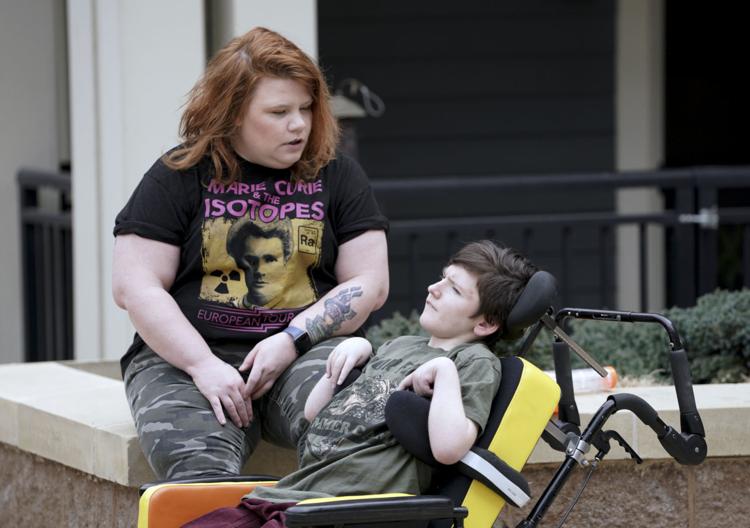 Amy Shircel, former COVID-19 patient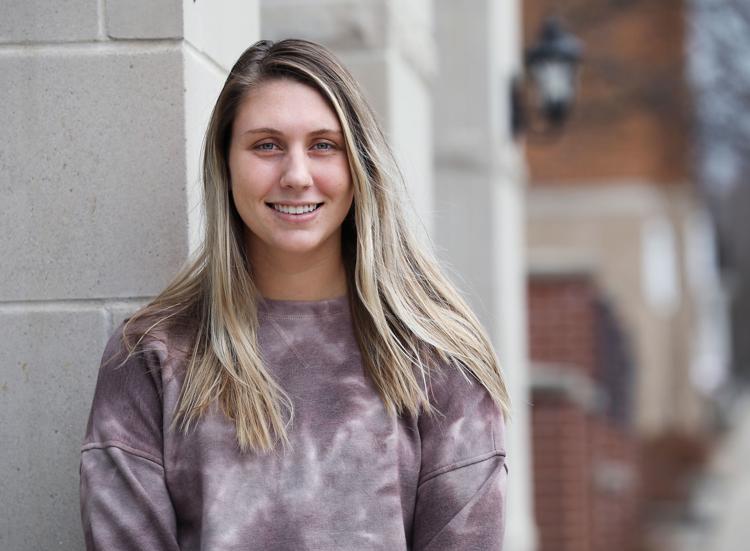 COVID-19 retail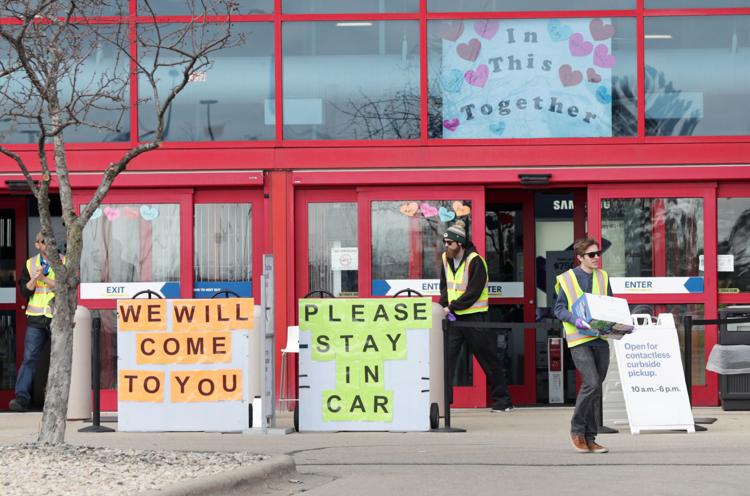 Playground closed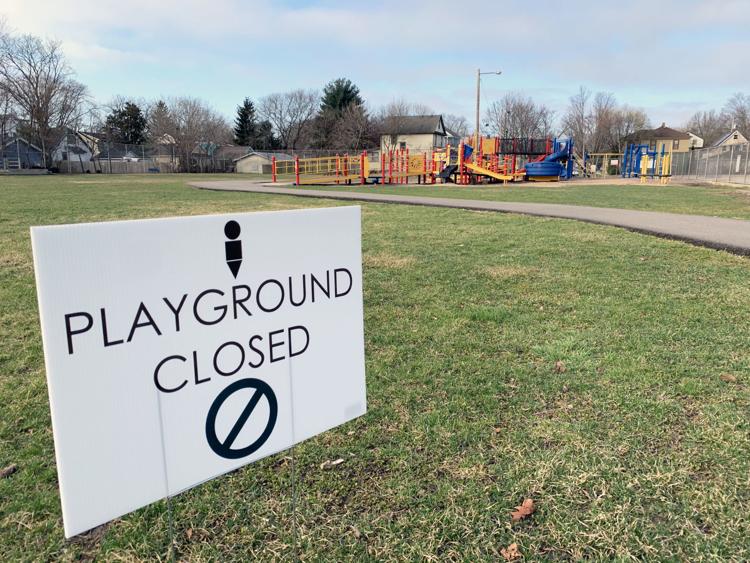 Little Library closed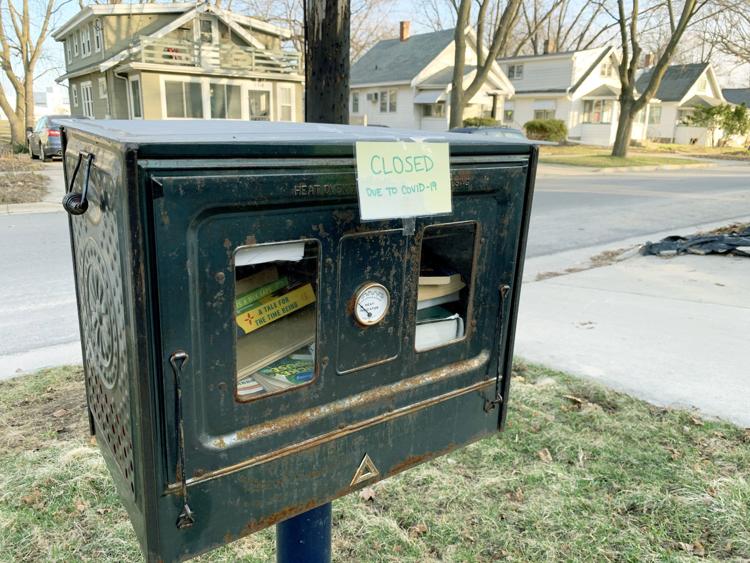 Entryway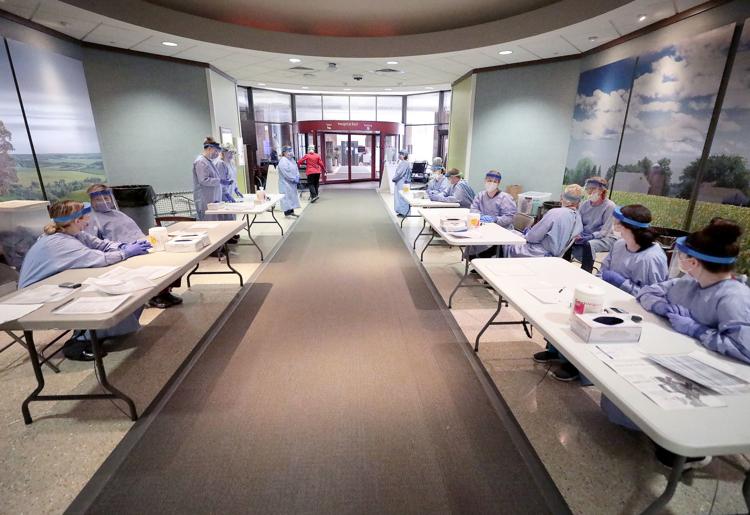 Face shields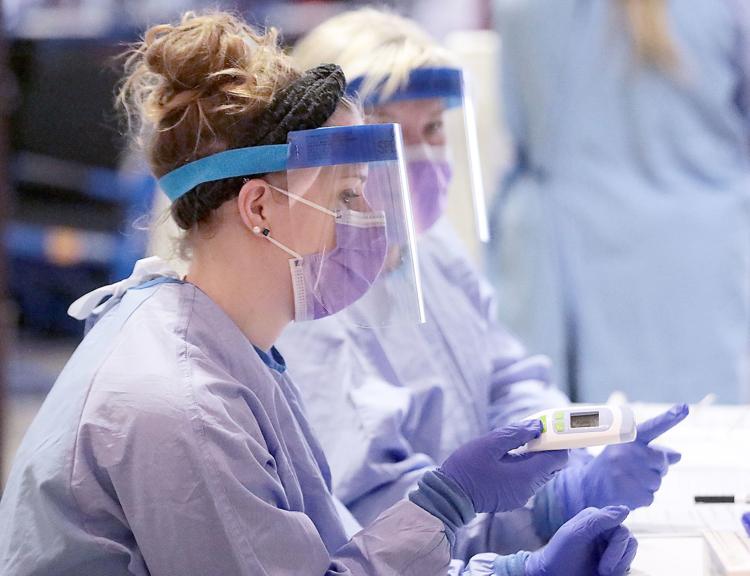 Carwash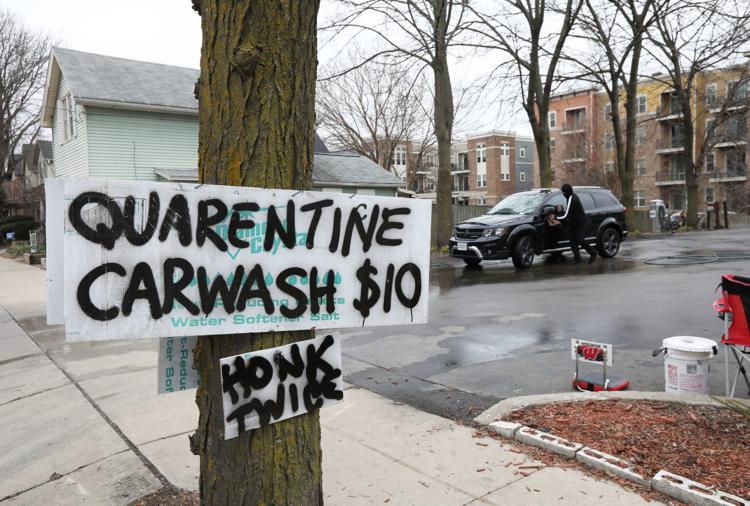 Rent strike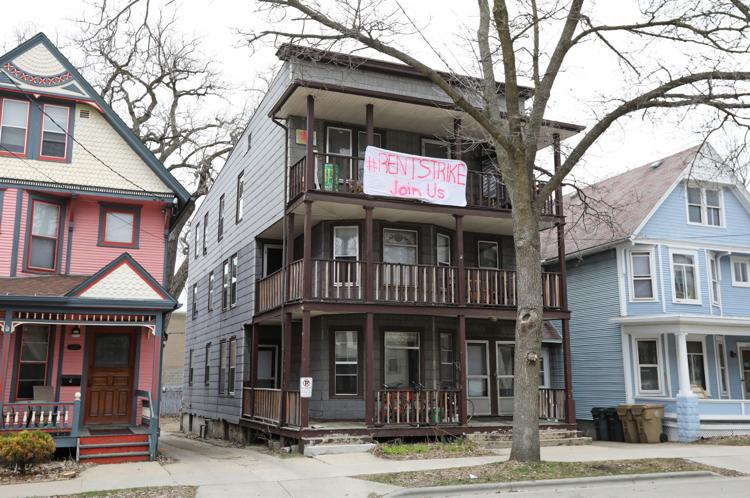 Election COVID-19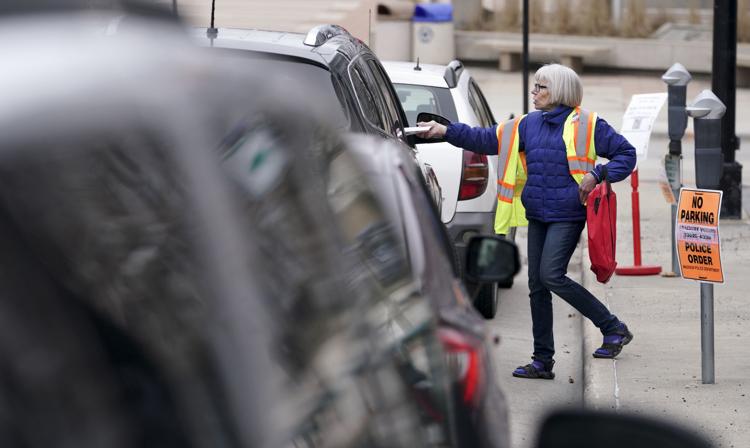 Precious Cargo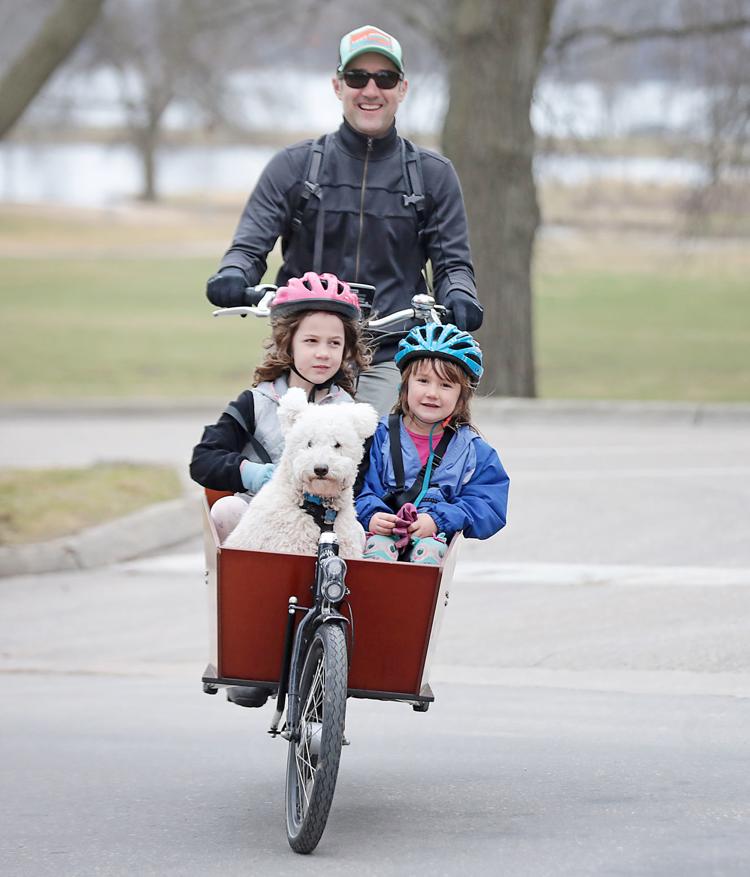 Chad Backes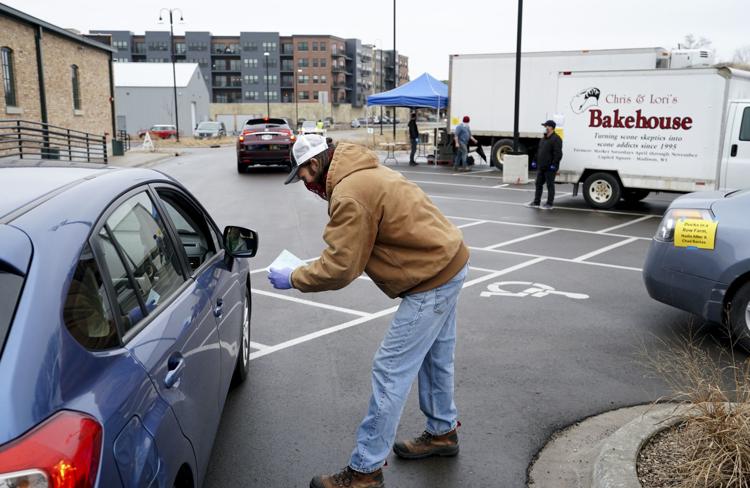 Lori and Chris Robson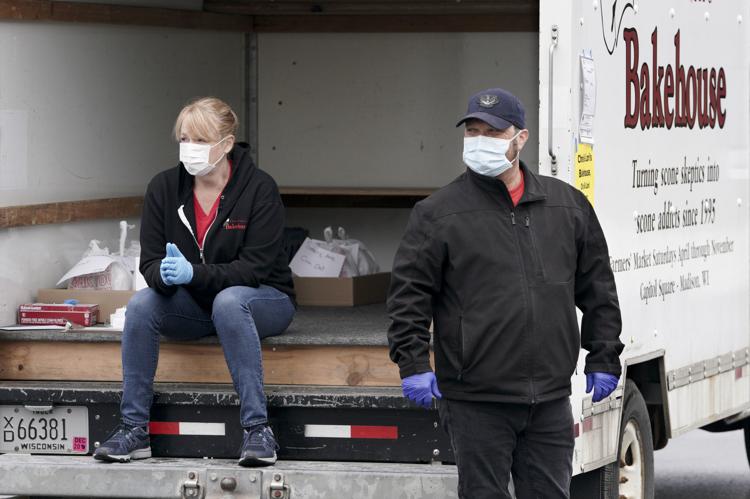 Tourism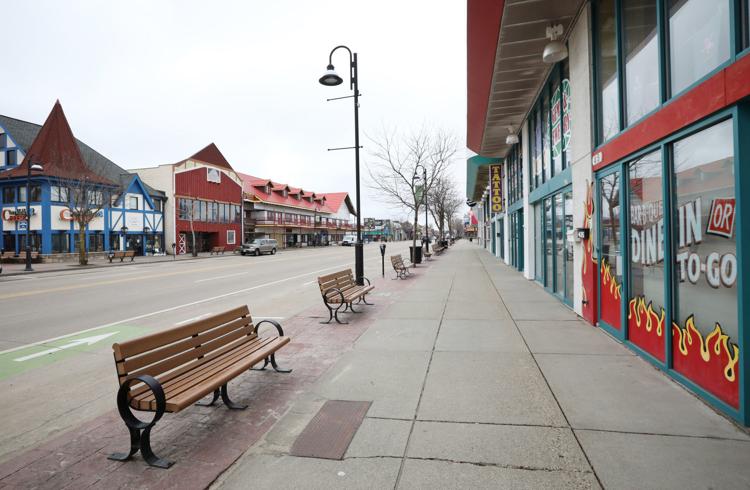 Tourism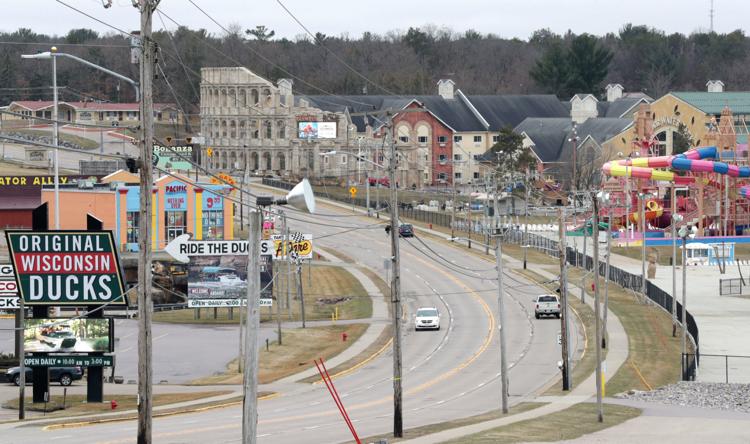 City Church live stream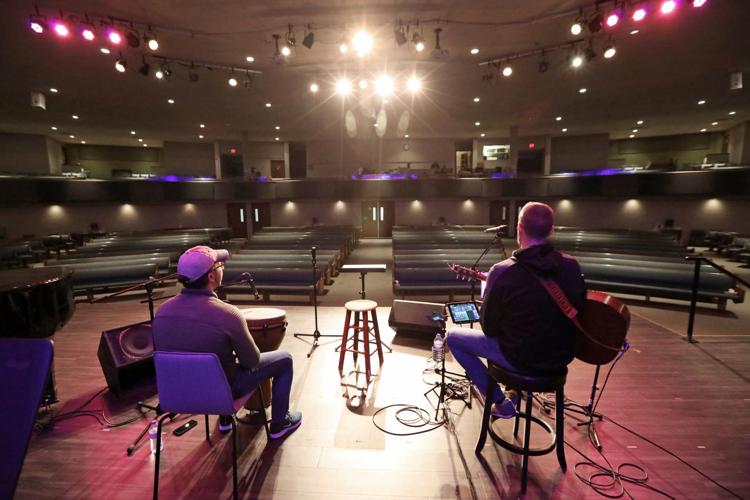 Covid Funerals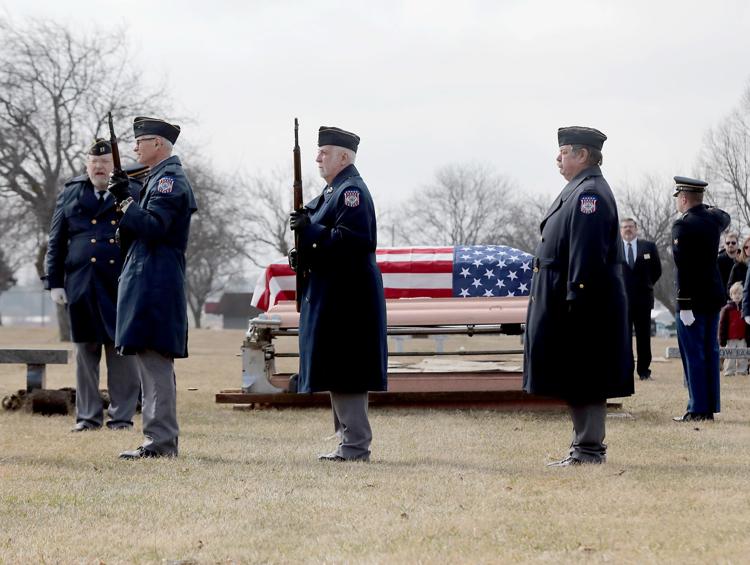 Covid Funerals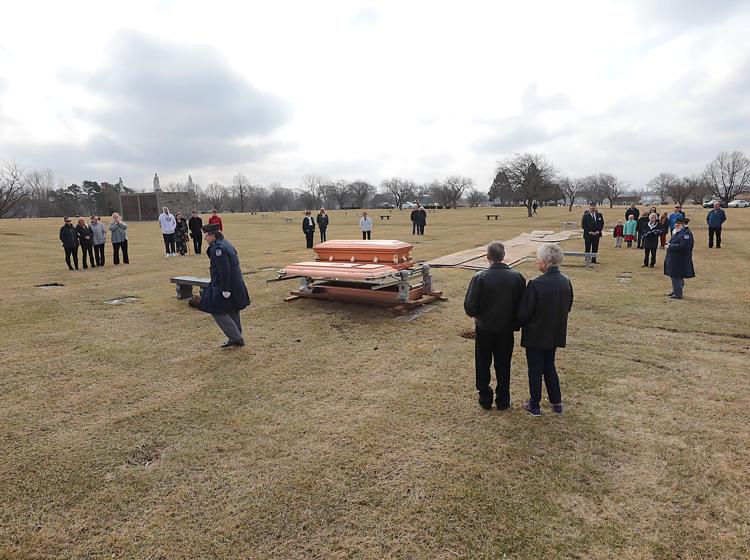 COVID-19 Sewn Masks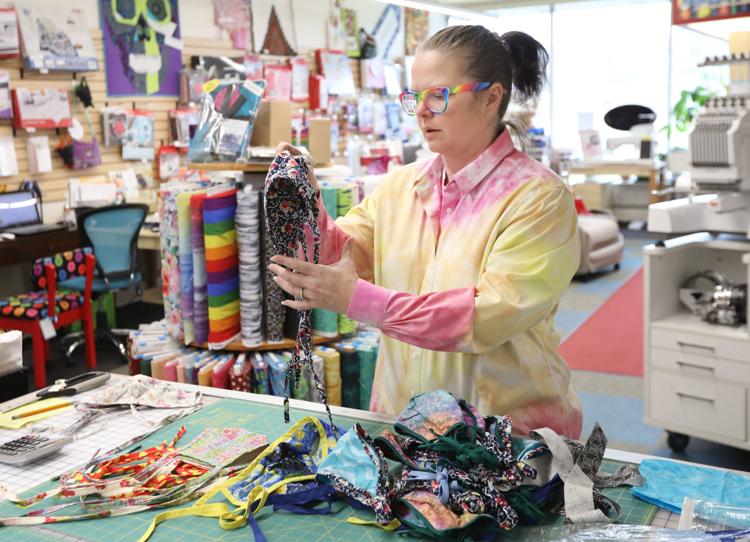 Traffic changes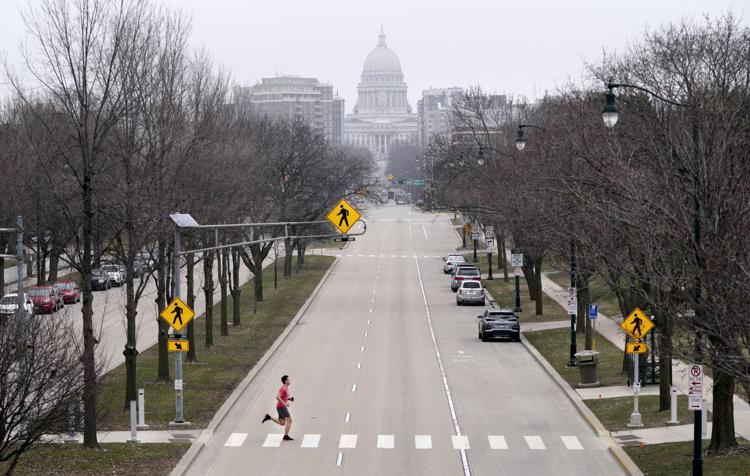 John Hicks getting a meal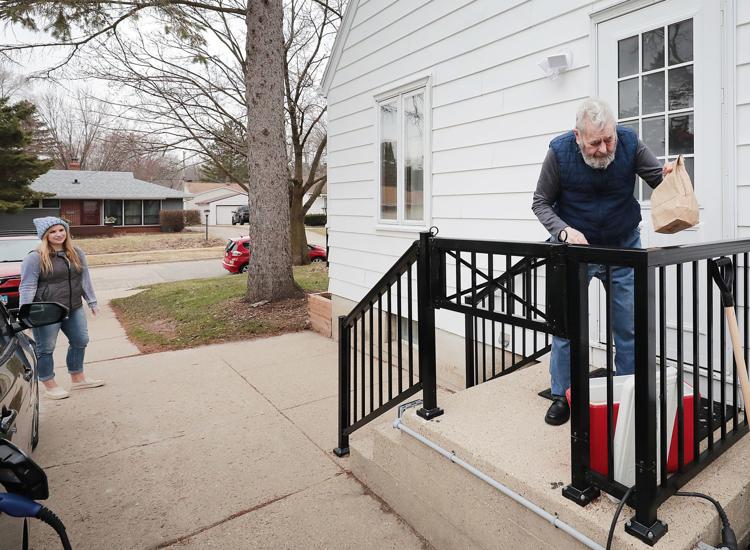 Rachel putting food in cooler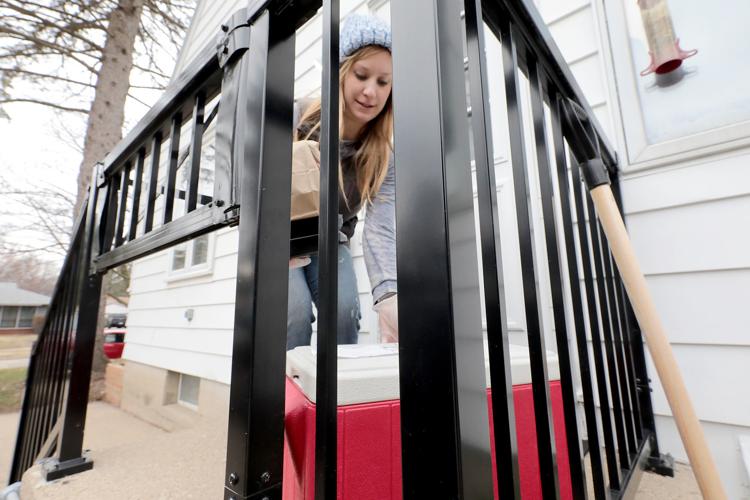 Mock Senate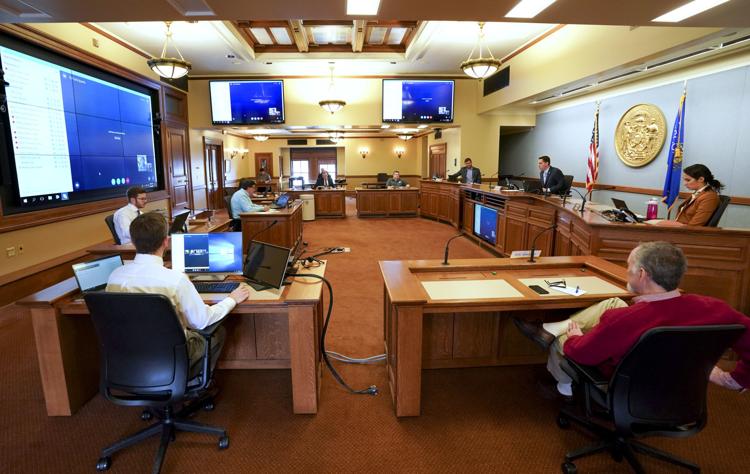 COVID-19 Ventilators 1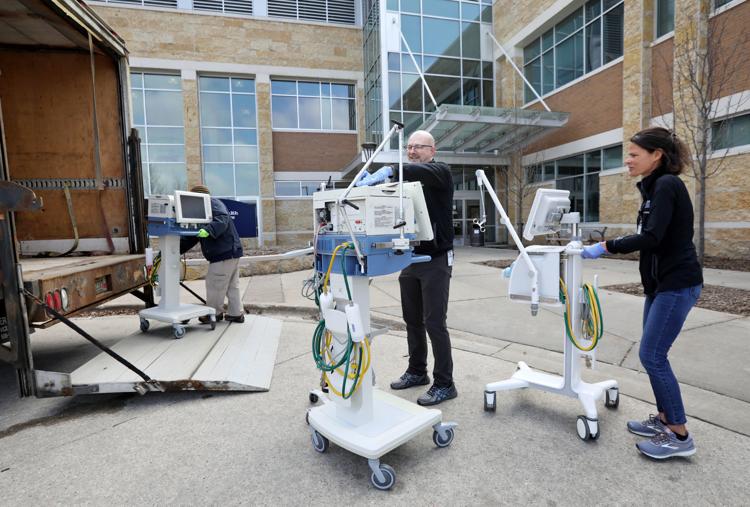 Covid Golf Courses 1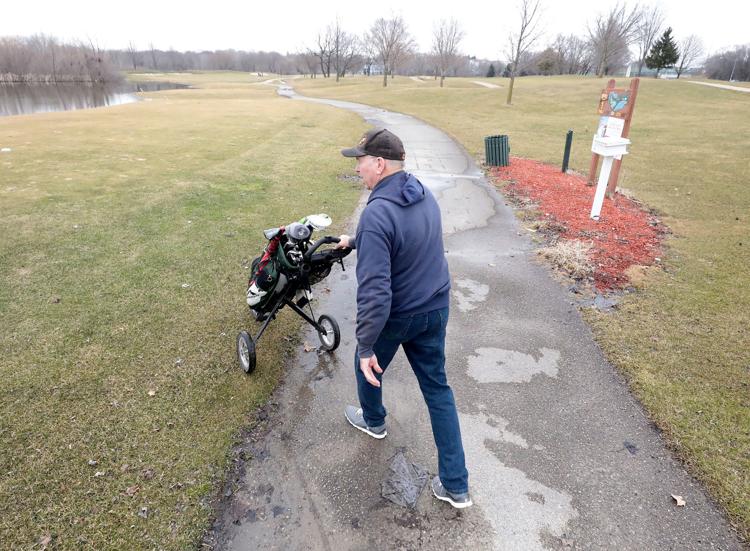 Tony Evers to order nonessential businesses to close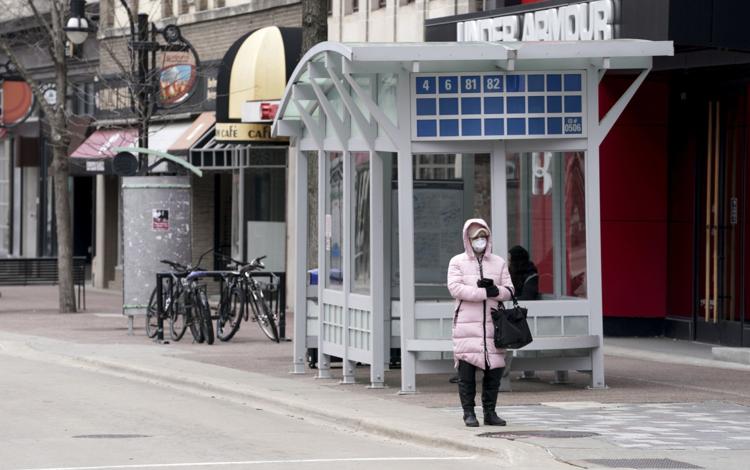 Tony Evers to order businesses to shut down to battle COVID-19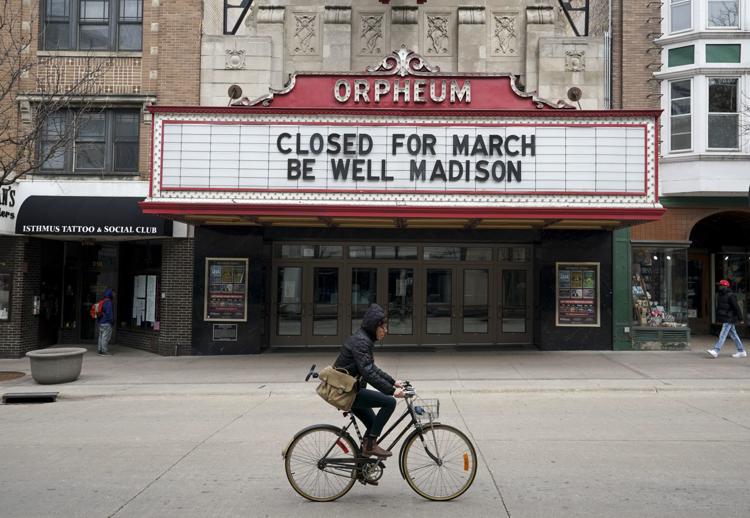 COVID-19-Bars and Restaurants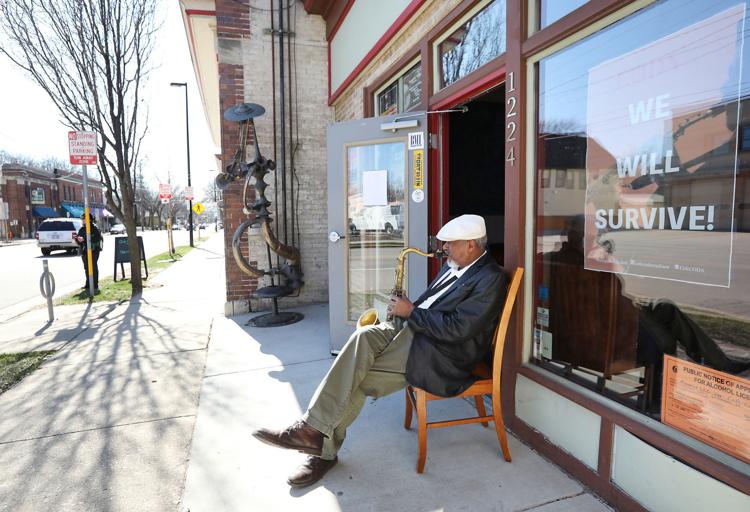 COVID-19 UW Virtual Match Day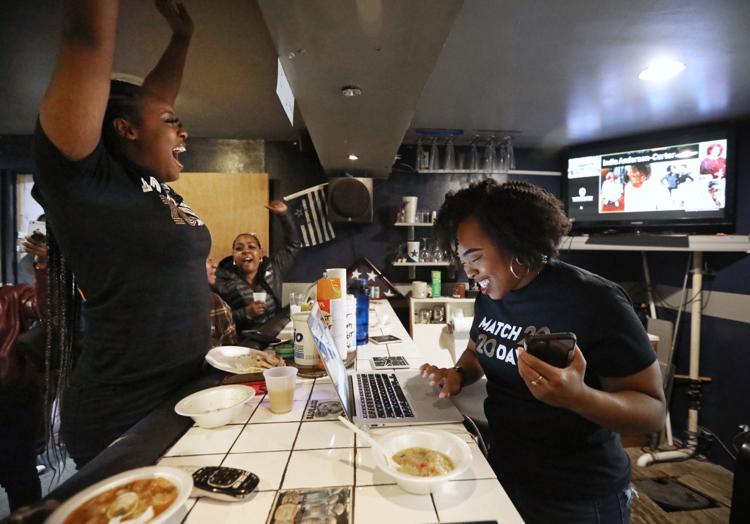 Covid State Street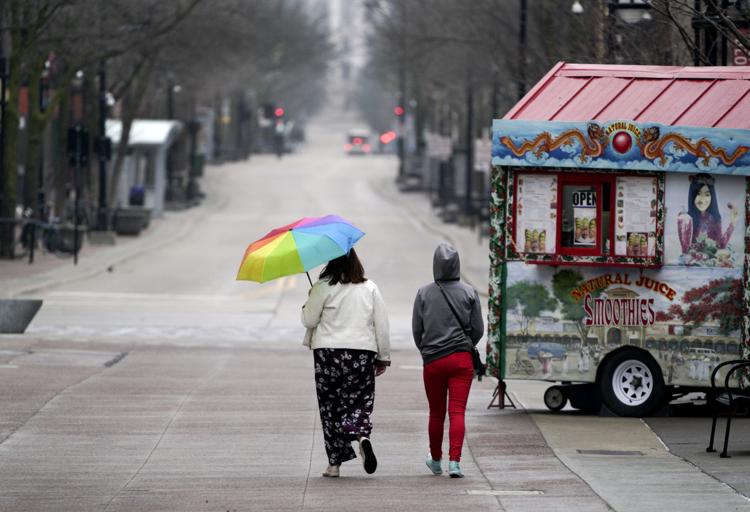 COVID-19 daycare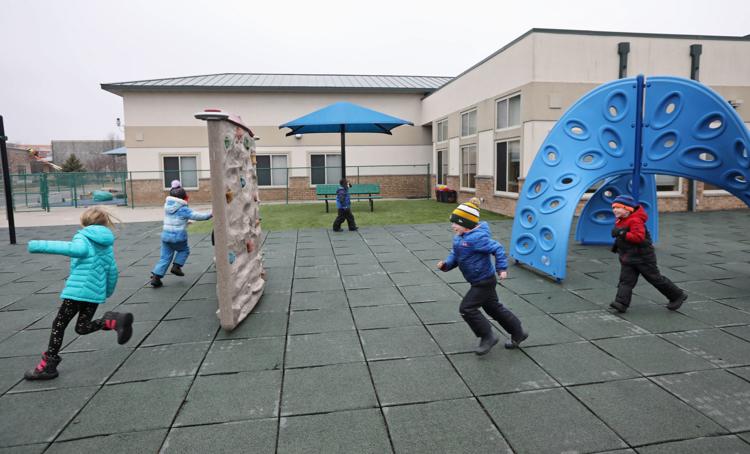 COVID-19 daycare
Barber Sherman Plaza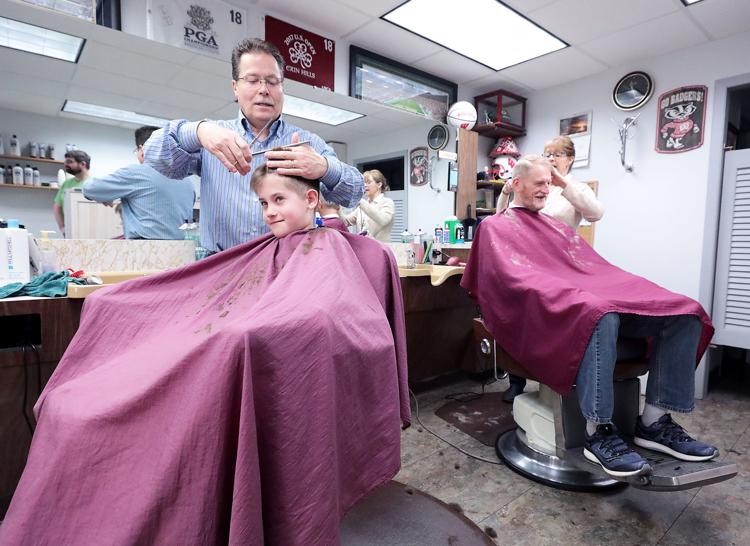 COVID-19 schools
COVID-19 schools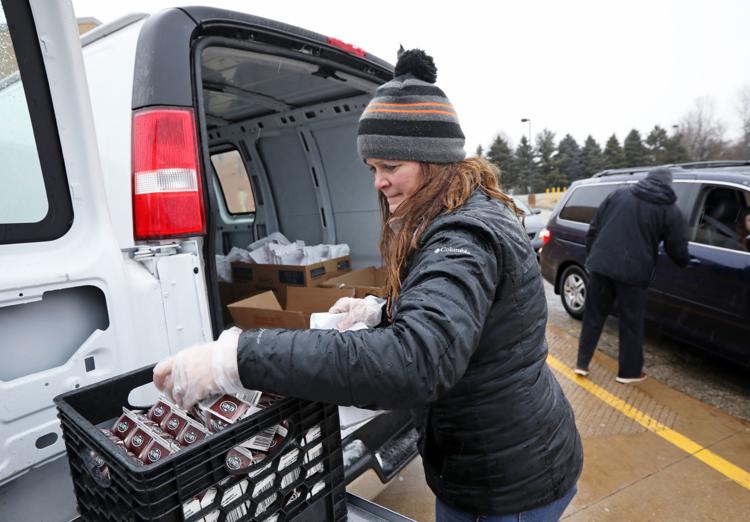 UW Moving to Online Only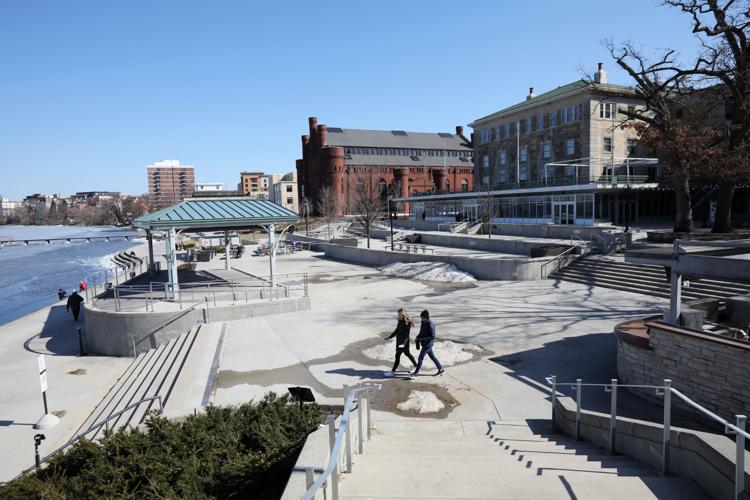 UW Moving to Online Only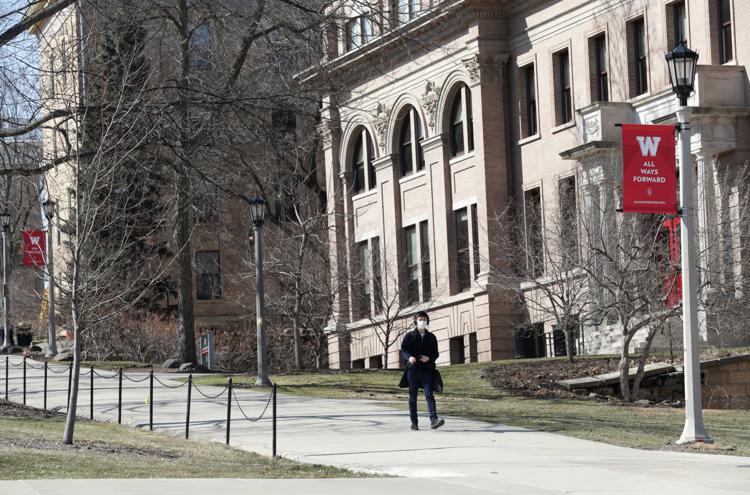 Covid Outdoors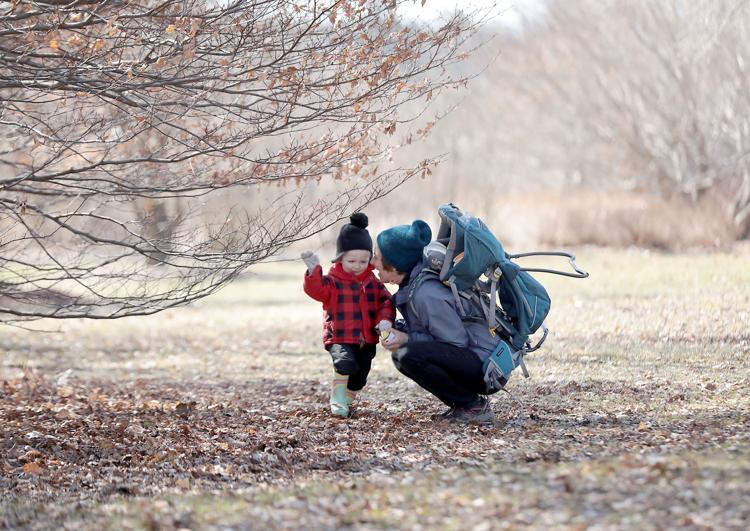 Covid Outdoors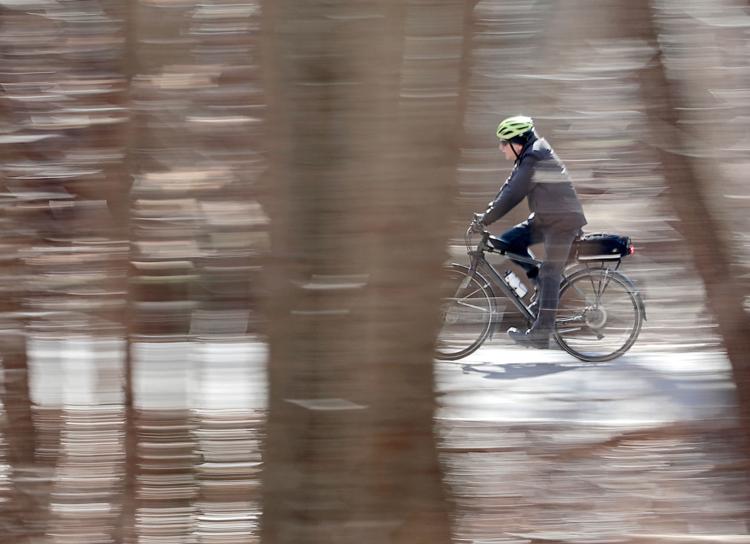 Stocking bags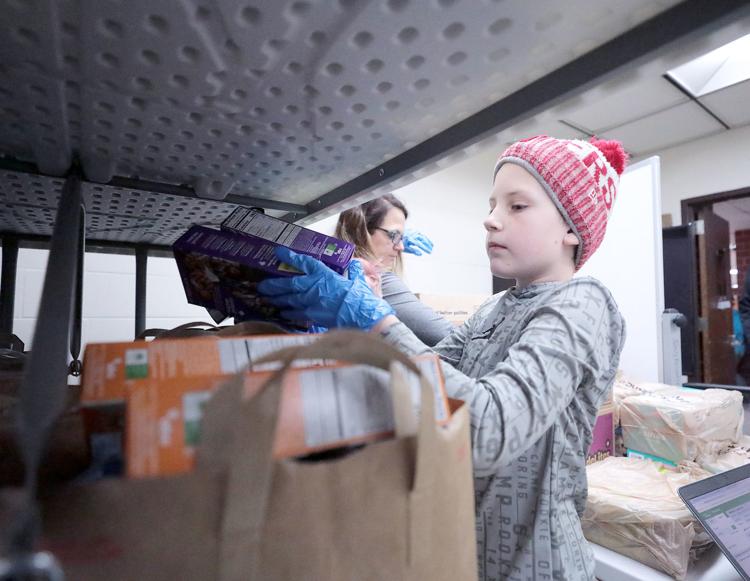 Madison school meals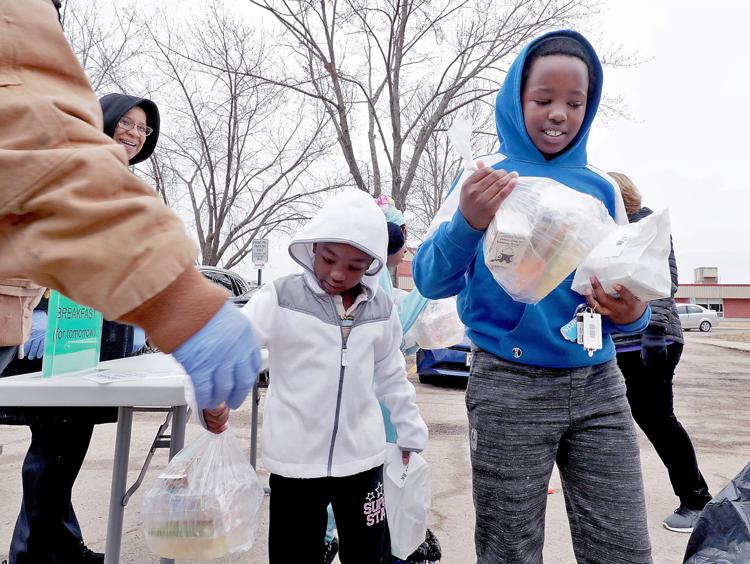 Hawk's Bar & Grill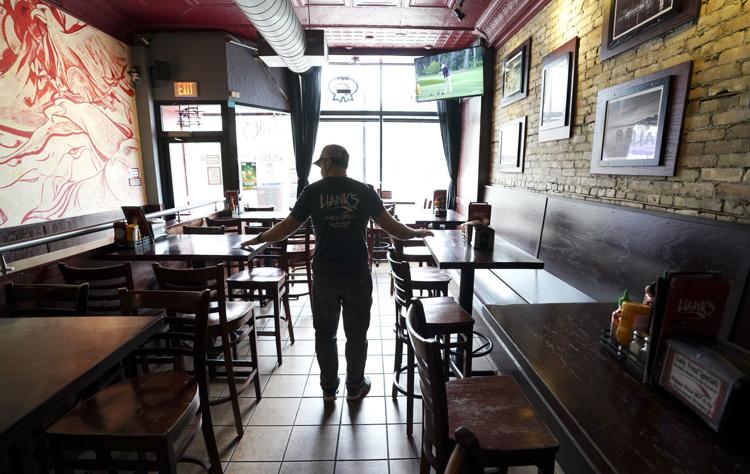 State Street -- Coronavirus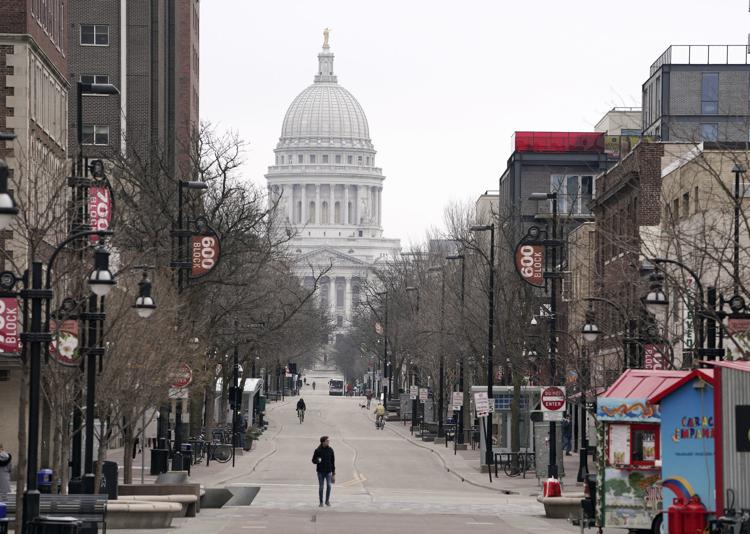 Speaking to changes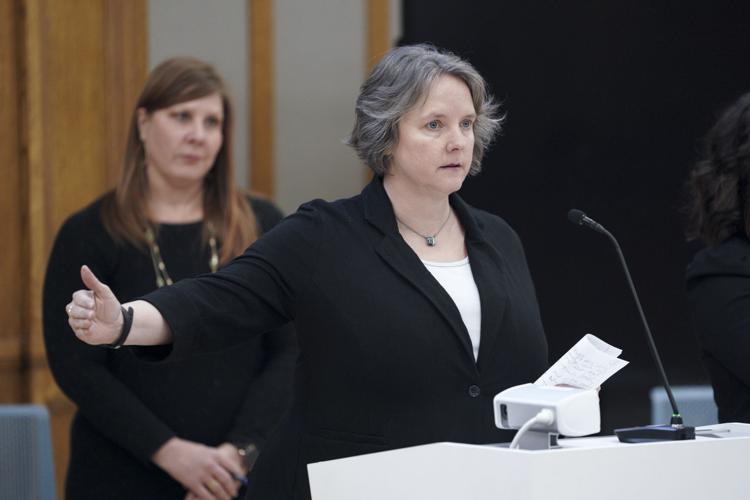 Jenifer Street Market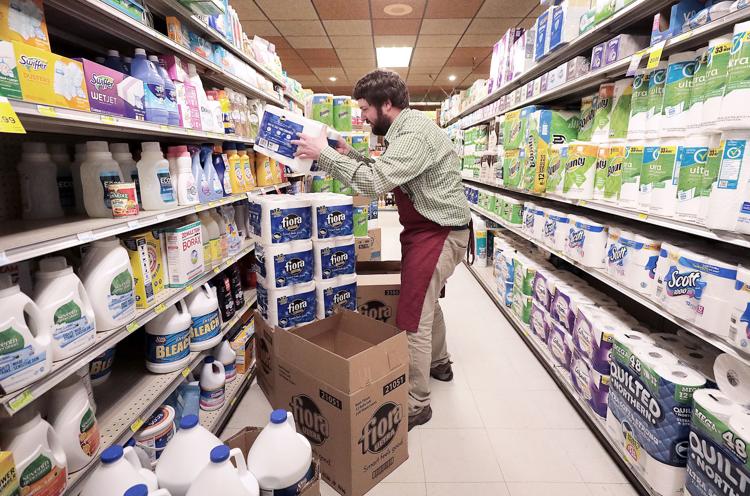 COVID-19 coronavirus UW-Madison campus dorm move-out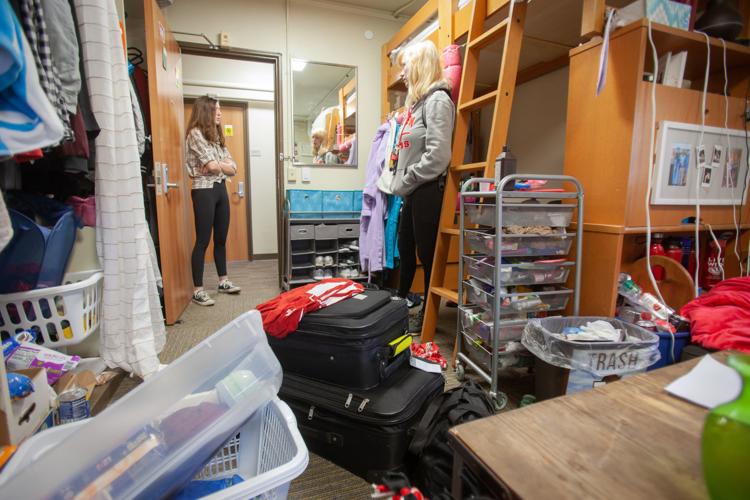 School closure news conference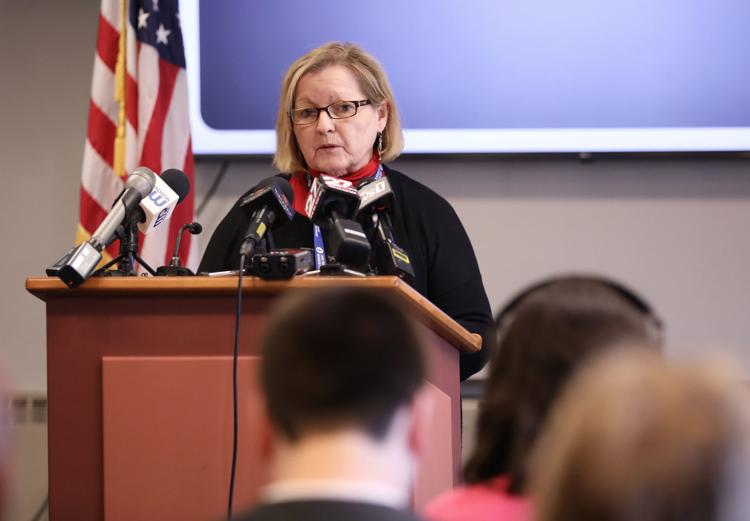 Coronavirus cleaning at UW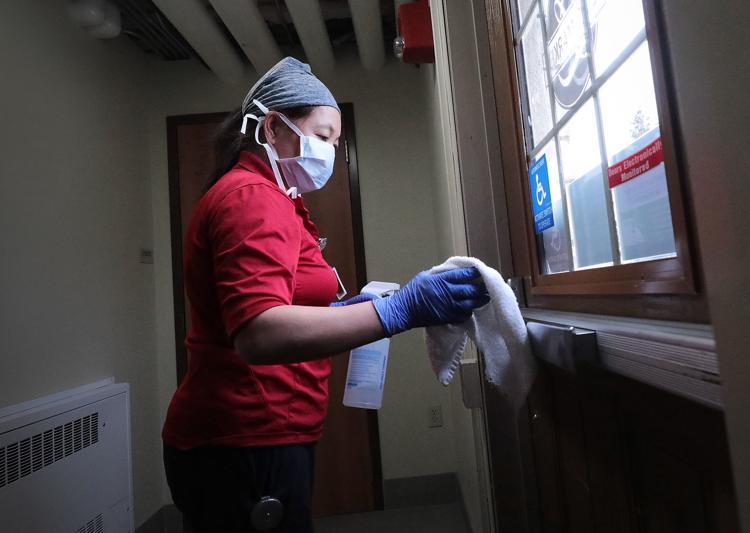 UW Spring Break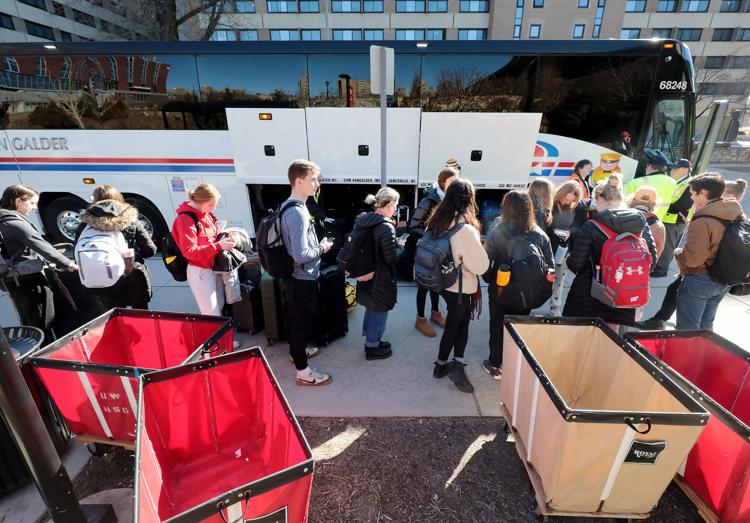 UW COVID-19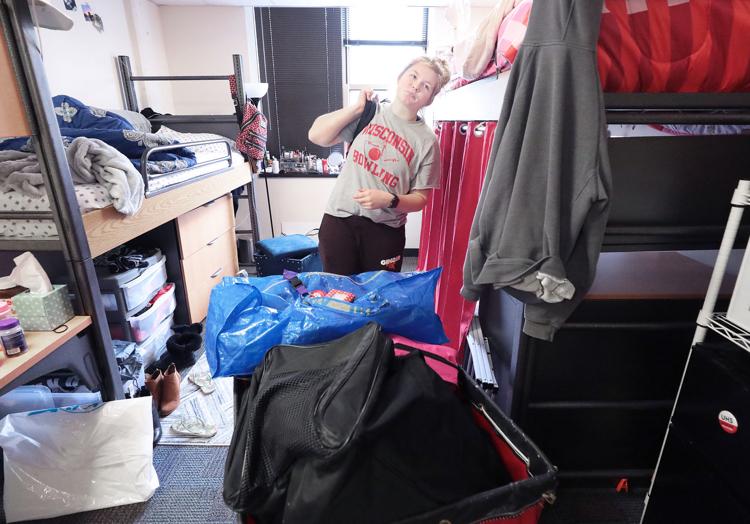 UW COVID-19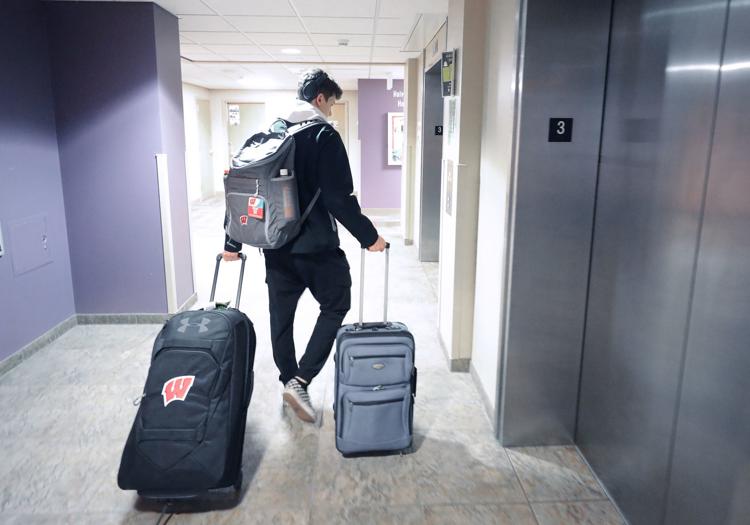 Evers news conference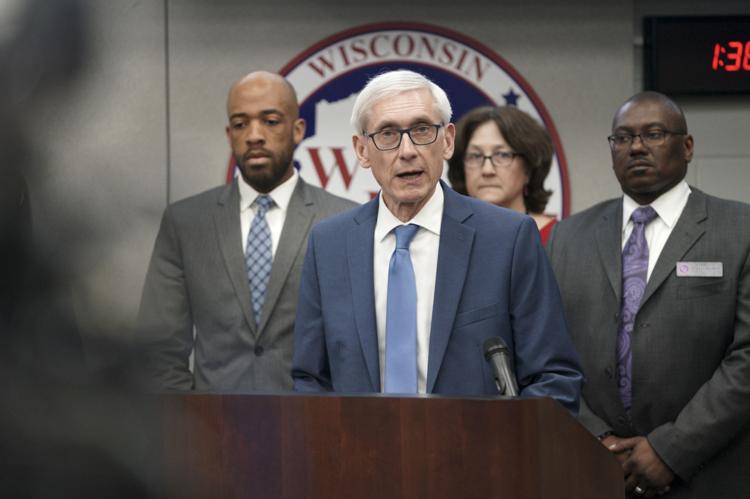 UW Covid-19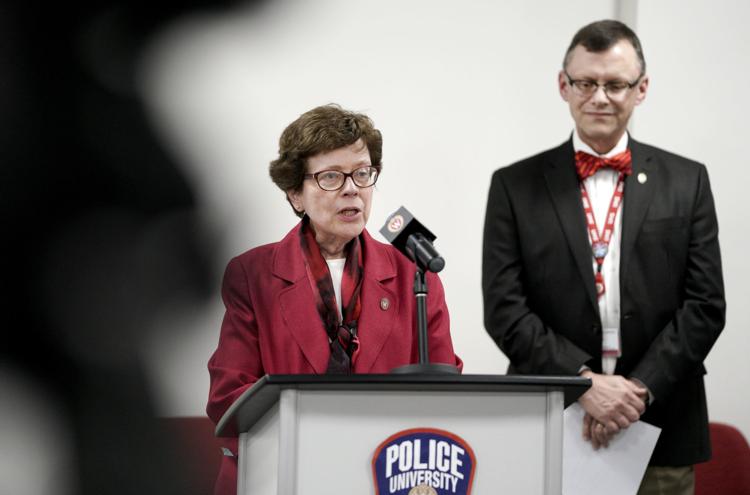 COVID-19 News conference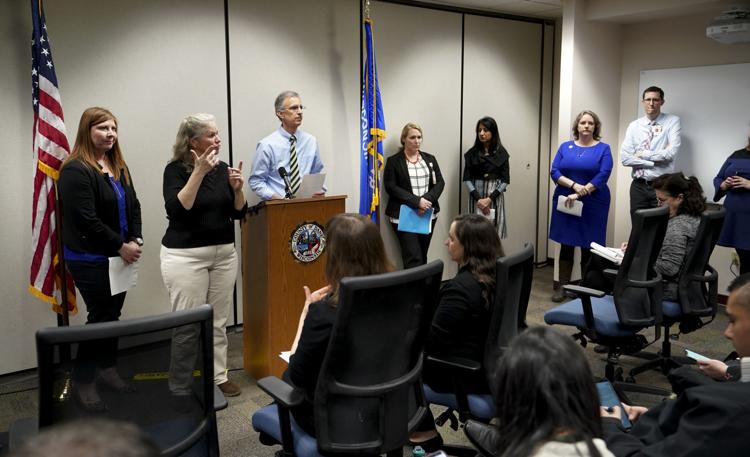 Safdar, Rhodes-Conway and Parisi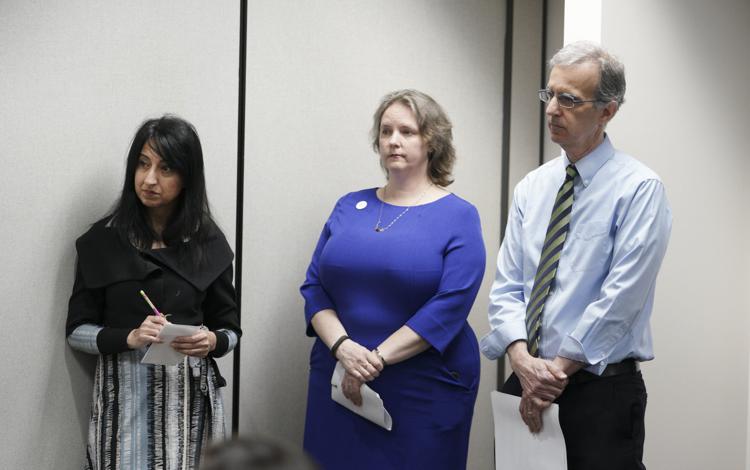 Concerned about COVID-19?
Sign up now to get the most recent coronavirus headlines and other important local and national news sent to your email inbox daily.