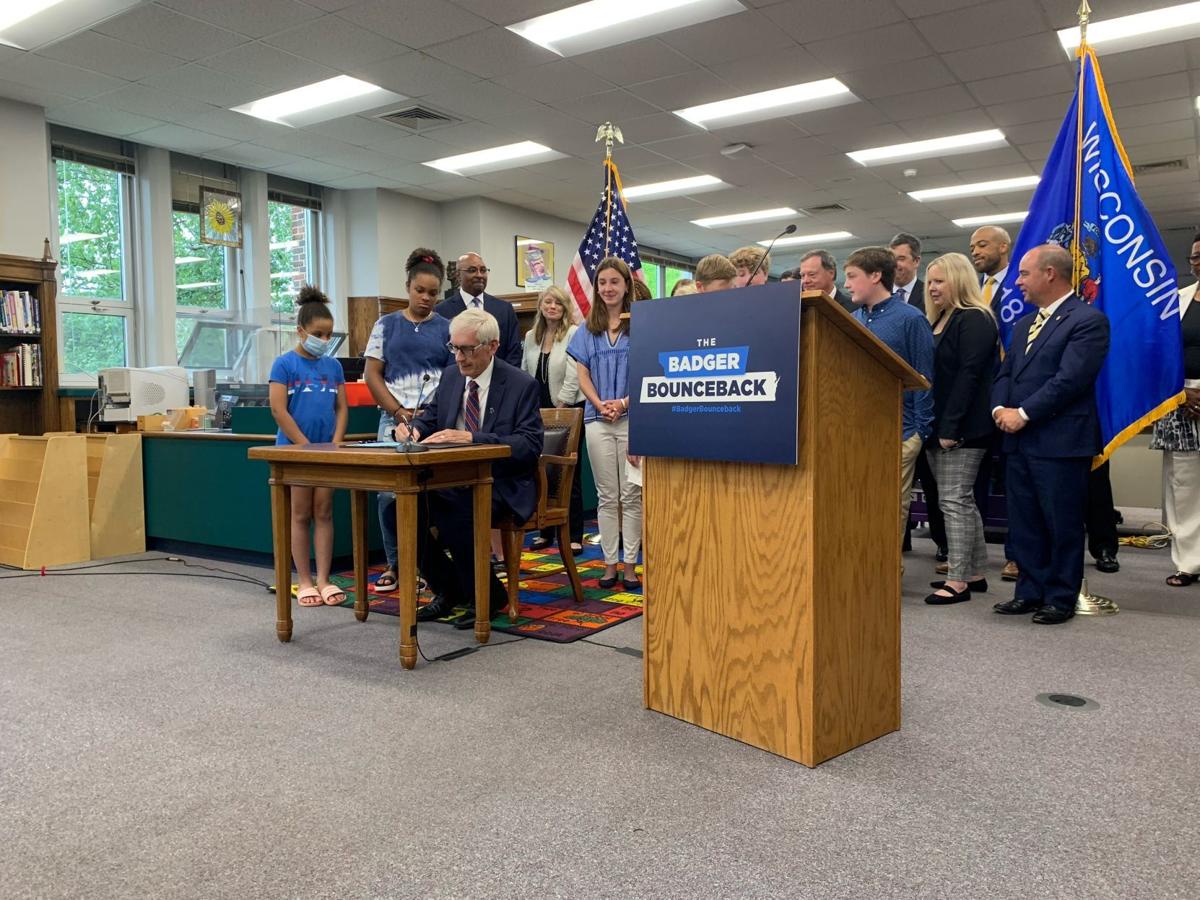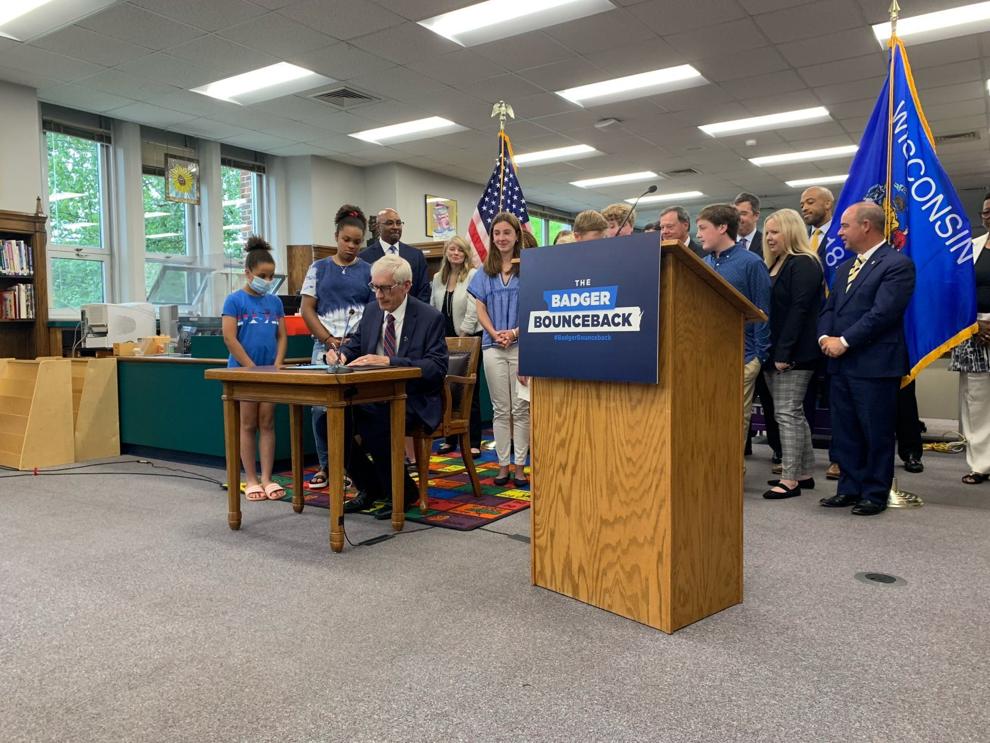 The Republican-authored budget that Gov. Tony Evers signed this past week spends a fraction of what the Democrat wanted for schools and jettisoned nearly all of his major policy priorities, yet as his 2022 re-election bid gets underway, he's calling it a win.
While he acknowledged the budget doesn't go far enough in many key areas, he also has adopted Republican talking points in promoting a more than $2 billion income tax cut and saying it funds two-thirds the cost of public schools, even though it achieves that by cutting property taxes in what many Democrats have called a "shell game." As recently as June, Evers openly weighed vetoing the document for failing to spend enough on K-12 education.
Evers' posture presents an early study of his re-election strategy to portray himself as he did in the 2018 election as a pragmatic centrist, but whether he will be able to hold on to moderate voters without alienating his party's liberal base remains a question.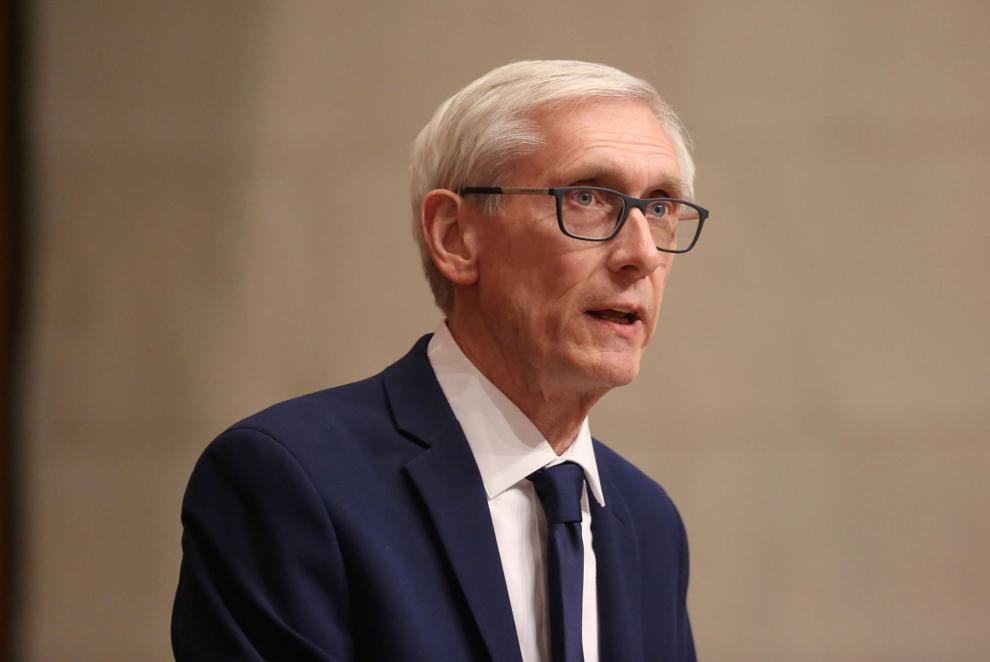 For some Democrats, Evers' position on the budget makes the best out of the situation. For others, it's a botched opportunity to show how the governor would have done things differently.
For Republicans, it's a case of Evers' stealing their homework and taking credit for billions of dollars of tax cuts that he didn't propose. For Evers it's a fine line as he pivots toward re-election.
"Part of his appeal to the public is he is not wild and crazy, picking a food fight at every turn," Democratic strategist Joe Zepecki said. "This guy gets stuff done, doesn't make waves, says what he believes, makes the case for it and finds a way to move forward."
But for those on the party's left flank, Evers' budget acquiescence shows that even as national Democrats tout some of the most liberal policies since the 1960s, Wisconsin Democrats remain firmly on middle ground.
"The public has been left without a clear understanding what a missed opportunity this budget is, and how awful it is compared to what it could have been," said Robert Kraig, executive director of Citizen Action of Wisconsin, a liberal advocacy group. "We're going to have to think long and hard about how we make this contrast clear because the governor did not make it clear with his bully pulpit."
Evers spokesperson Britt Cudaback said the governor recognizes that challenges remain.
"In 2018, Gov. Evers promised the people of Wisconsin he would cut taxes for middle-class families by 10 percent, and this week he signed a bipartisan budget to deliver on that promise while providing $100 million in new funding for our kids and our schools," Cudaback said. "The governor was also clear there is more work to do, and he will continue fighting to expand access to healthcare, support our kids and our schools, and make meaningful investments in our infrastructure."
Delineation clear
The contrast between the Republican budget that Evers signed and his own proposal he put forward earlier this year is stark.
The final $87 billion plan raises total state spending about 5.4% over current levels. Evers proposed a $91.2 billion budget, which would have increased spending nearly 10%.
In addition to less spending on education, broadband expansion and homelessness services compared with Evers' proposal, the Republican budget also strips hundreds of items, including Medicaid expansion, marijuana legalization and the restoration of collective bargaining rights for public employees.
UW-Madison political science professor Barry Burden said Republicans may have inadvertently handed Evers a huge re-election gift by allowing him to sign such a monumental income tax cut, defusing the GOP attack line that Evers is a tax-and-spend liberal.
"I think that's more the irony in all this," Burden said. "The budget itself looks like a win for Republicans, they mostly got what they wanted. But the budget I think will help Evers' re-election and doesn't do much to help Republicans out."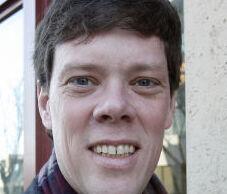 Even some Republicans think Evers is playing smart politics.
"I gave it a 1/10 chance that he would sign the tax cuts," former Republican Rep. Adam Jarchow tweeted Thursday. "Thrilled he did. But also shocked. These folks are in full-on re-election mode."
Former Republican Assembly Speaker Scott Jensen agreed the move is a savvy political one, but said the governor's rhetoric has muddled the message.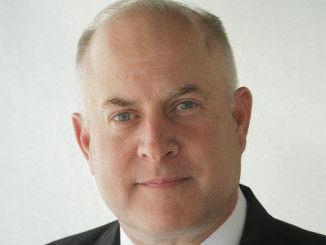 "Three weeks ago, this budget was so bad the governor was threatening to veto the whole thing," Jensen said. "Now he's signing it and saying he's going to run on it."
Democratic Party of Wisconsin executive director Nellie Sires said vetoing the budget wasn't an option, and signing it puts Evers in a strong position for re-election by providing a sizable surplus, bipartisan agreement and moving the mark on priorities such as broadband expansion and education funding.
For winner, a surplus
The nonpartisan Legislative Fiscal Bureau estimates the general fund's gross balance will be about $1.67 billion by mid-2023 under the budget signed Thursday.
That means there could still be political wrangling before the Legislature adjourns early next year for campaign season. Evers vetoed eliminating the personal property tax, which is assessed on businesses, so he could try to secure his other priorities such as more funding for schools in exchange for more Republican tax cuts.
Evers described the income tax cuts as fulfilling a campaign promise of cutting taxes for middle class families by 10%.
The fine print shows a more complicated story. According to the LFB, just shy of 74% of the income tax cut would go toward individuals with an adjusted gross income of $100,000 or more.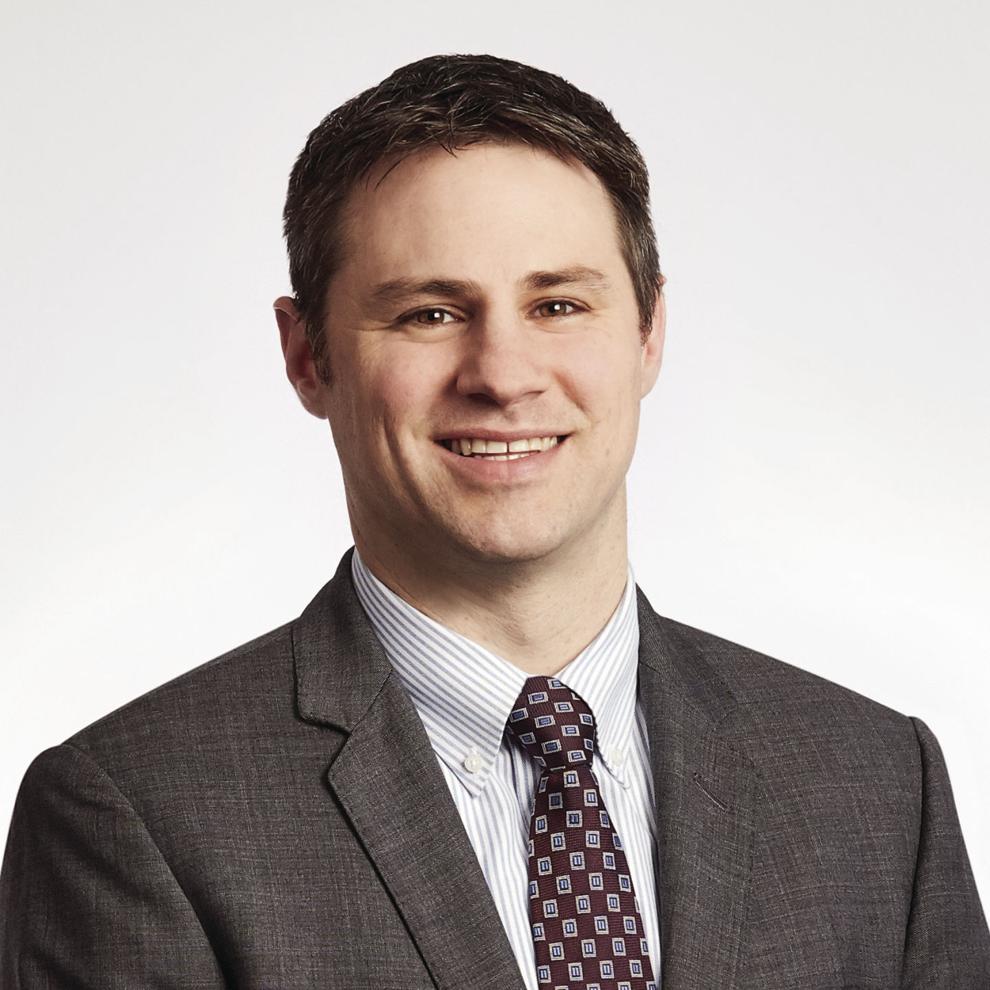 The budget signed Thursday will bring down the income tax rate from 6.27% to 5.3% for income between about $24,000 and $263,000 a year, or between $32,000 and $351,000 for married filers.
Taxpayers who make more than that would still benefit from the tax bracket reduction. So an individual making $500,000 would see a lower tax rate for their income between $24,000 and $263,000, with all income beyond that taxed at the next bracket rate of 7.65%.
All told, officials say the plan would save taxpayers $2.7 billion over the two-year period, including $2 billion of which would be direct tax cuts. Evers vetoed changes to the state's income tax withholding tables, so taxpayers would see the remaining $700 million in savings through refunds when they file their taxes.
Stolen homework
Many Republicans have already accused Evers of taking credit for a major tax cut that they engineered, potentially creating a new line of criticism that Evers, who has built a career on his bland flavor of politics, is dishonest.
"He was not being honest with Wisconsinites," said Wisconsin Republican Party chairperson Andrew Hitt. "He proposed over a billion dollar tax increase in his budget. Less than a half a year later, he signs this budget that cuts taxes by two billion and takes credit for it."
What Republicans don't mention is that Evers' proposed tax increases were focused mostly on manufacturers, marijuana and millionaires, and he did propose hundreds of millions of dollars in new tax credits for family caregivers, the working poor and others.
"Republicans don't care about truth, they just care about attacking the governor at any cost," said state Sen. Kelda Roys, D-Madison. "He did what they forced him to do. They're still attacking him for it."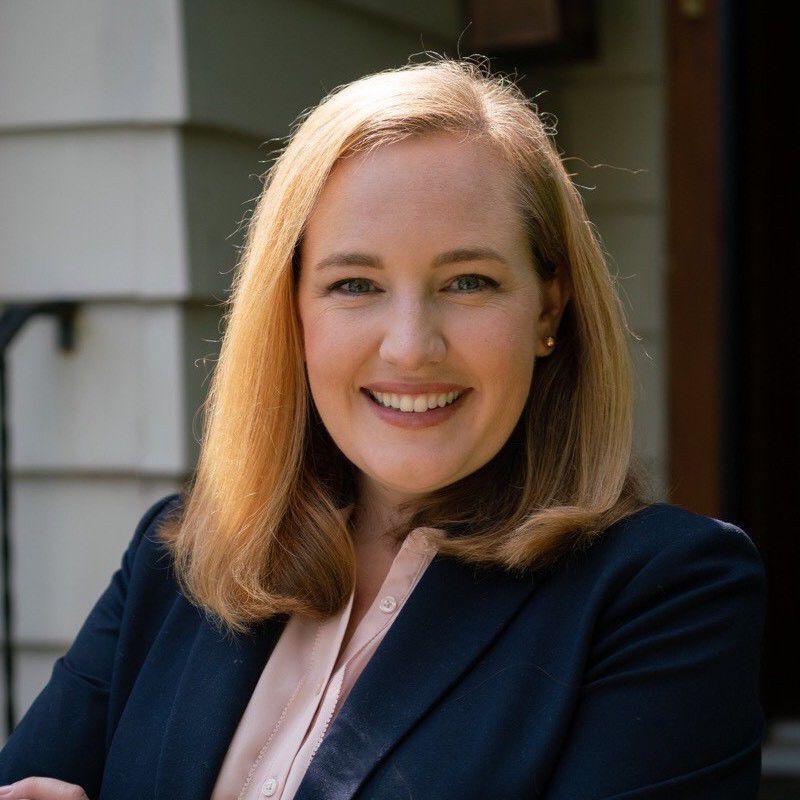 Troubled base
Now that he's signed the second Republican-authored budget of his tenure into law, some fear Evers hasn't done enough for his own base, and risks keeping those voters on the sidelines in 2022.
"The vulnerability in the budget for him politically is just to make sure he has his base on board," Burden said. "Democrats are going to be very unhappy with this budget. It doesn't do much to increase funding for education. The Medicaid expansion they've been asking for for 10 years is on hold yet again."
Kraig said the budget deserved to be vetoed in full, but that at the very least, Evers should have axed the income tax cuts, which he said were regressive and benefit the wealthy, as well as the portion of the budget that addresses health care, because it doesn't include the liberal priority of expanding Medicaid, the state's partially federally funded health care plan for low-income people.
Providing more significant budget vetoes, he said, would help Evers set up a starker contrast with a Republican Party he will be attempting to defeat in 2022.
"There is certainly a concern on our end that Democrats here, not just the governor, but there are seven legislators that voted for this budget, have not really moved out of a much more moderate era of Democratic leadership," Kraig said.
Republicans see the same vulnerability.
"He's kind of justifying not vetoing the budget to his entire base," Hitt said. "The governor has a base problem and he knows he has a base problem."
Democratic lawmakers, who universally praised Evers' decision to sign the budget even after most of them voted against it — counter that the distinction between the parties is clear enough already, even with another Democratic signature on a GOP budget.
"The only reason that that budget has good things in it for Wisconsin is because the governor was fighting for kids and public schools and the middle class," Roys said.
State Journal reporter Mitchell Schmidt contributed to this report.
Here's how the Badgers men's hockey nonconference schedule was built for 2021-22
ST. CLOUD STATE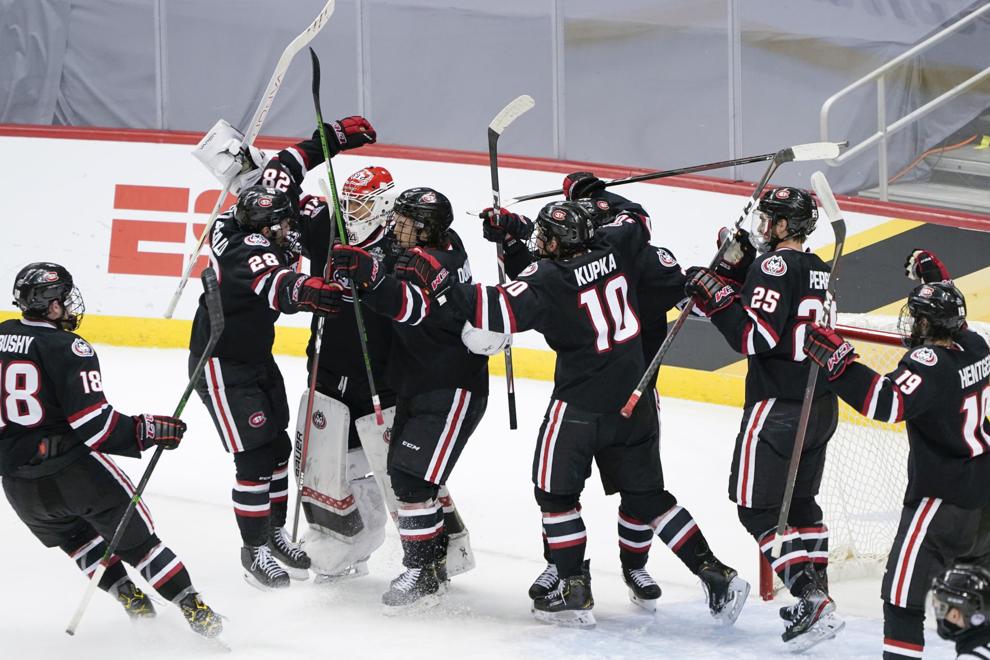 When, where: Oct. 22 and 23, Herb Brooks National Hockey Center, St. Cloud, Minnesota
Last meeting: March 22, 2013, a 4-1 Badgers victory in the Western Collegiate Hockey Association Final Five semifinals in St. Paul, Minnesota
The Huskies will complete the group of former WCHA rivals now in the National Collegiate Hockey Conference that UW has played in the nonconference schedule. (Colorado College, Denver, Minnesota Duluth, North Dakota and Omaha already had appeared on a UW schedule since 2013.) The defending NCAA runners-up will be coming off a series at 2021 Frozen Four foe Minnesota State and a home-and-home series against Minnesota when they host the Badgers. UW is scheduled to host the Huskies in the 2022-23 season.
MICHIGAN TECH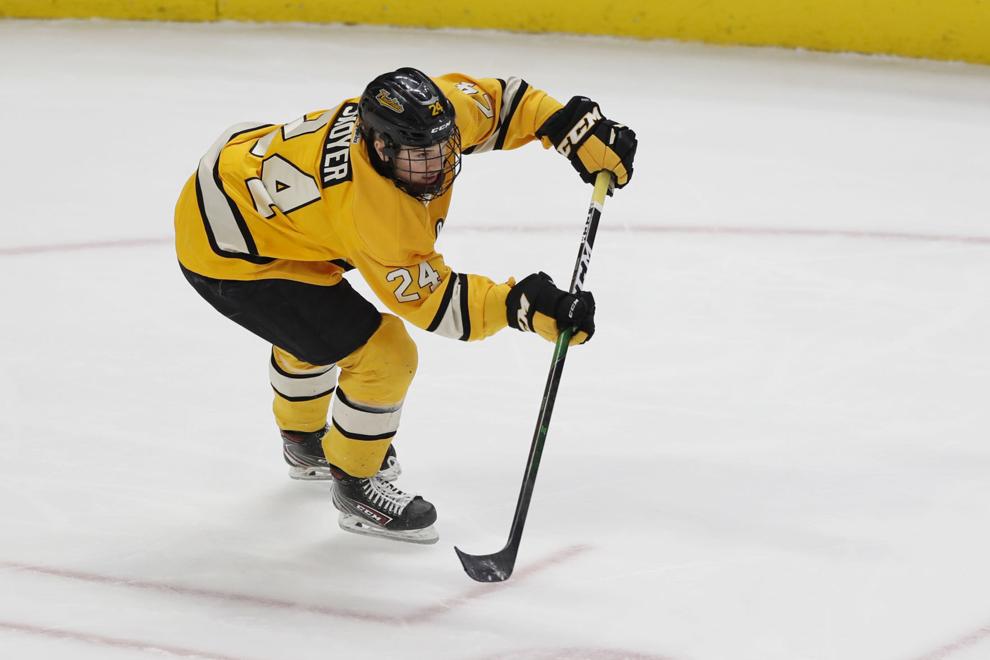 When, where: Oct. 8 and 9, Kohl Center
Last meeting: Oct. 26 and 27, 2018, a split of 6-2 decisions at the Kohl Center.
The Huskies, six counterparts from the WCHA and new Division I team St. Thomas are due to start the reconstituted CCHA in 2021-22. Tech was 17-12-1 last season and climbed to 18th in the USCHO.com poll at one point but tied for fifth in the eight-team WCHA. The series gives forward Carson Bantle, who transferred to UW from Michigan Tech, a chance to play against former teammates. The Badgers are trading this series for one in a future season to be hosted by the Huskies.
ARMY WEST POINT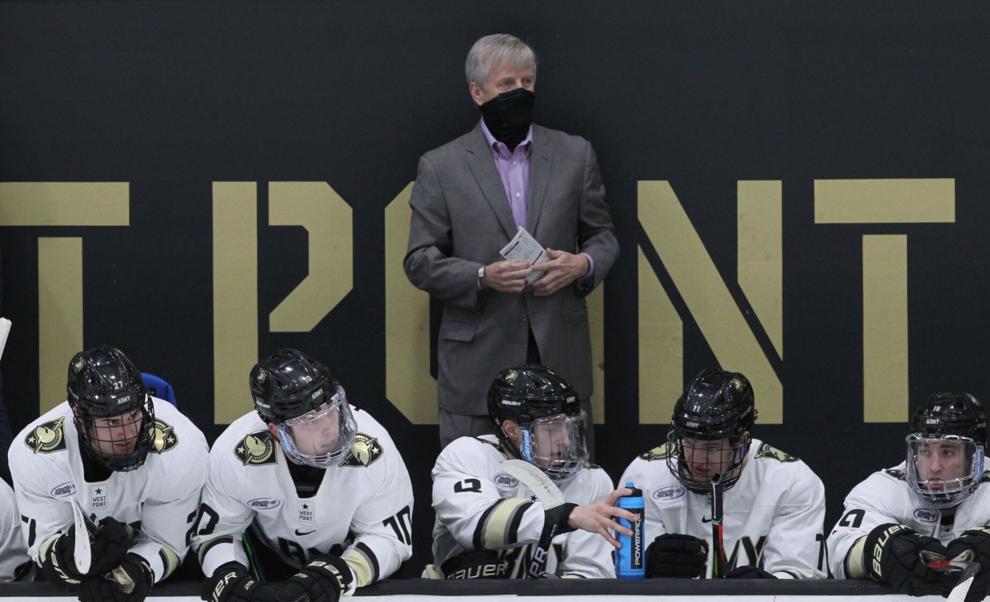 When, where: Oct. 15 and 16, Kohl Center
Last meeting: Jan. 2, 1967, a 1-0 Badgers victory in West Point, New York
That last game between the teams was a long time ago, but it still has a family connection to the upcoming season's meetings. Brian Riley is entering his 18th season as coach at West Point, continuing a tradition that has had a Riley leading the team since 1951. Jack Riley coached until giving way to his son Rob in 1986. Brian Riley took over from his brother in 2004. The series is planned for Oct. 15 and 16, wrapping around the Badgers football team's game against Army at Camp Randall Stadium on Oct. 16.
CLARKSON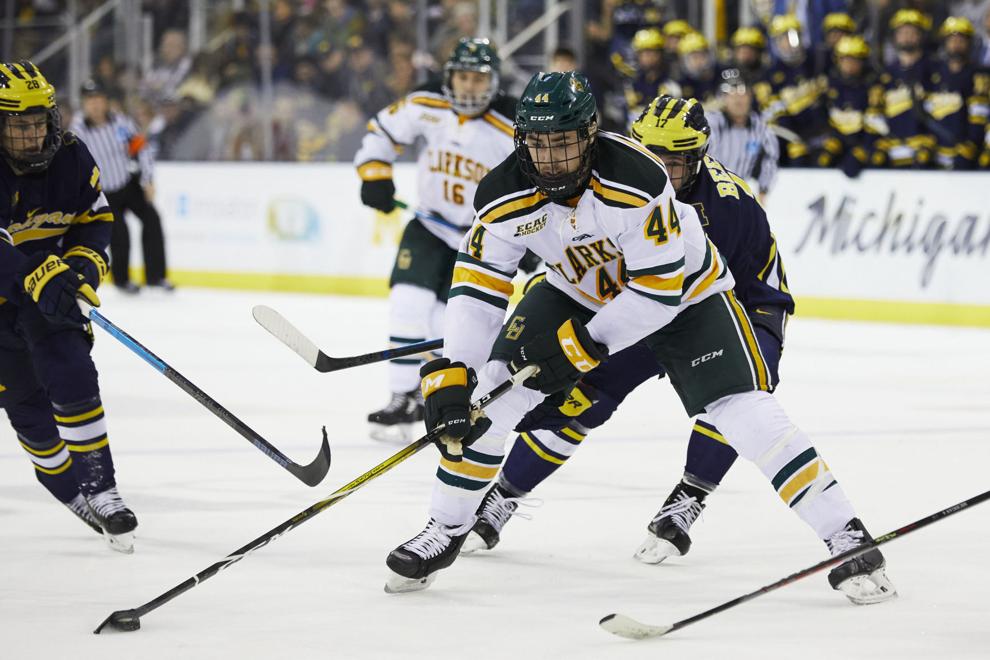 When, where: Nov. 26 and 27, Kohl Center
Last meeting: Oct. 25 and 26, 2019, a 4-0 Clarkson victory and a 4-3 UW triumph at the Kohl Center
The Golden Knights posted a sixth straight winning season, but it ended abruptly last March when the team was shut down because players attended a gathering in violation of school pandemic regulations. It was already an unusual campaign for Clarkson, which had eight ECAC Hockey opponents back out of competition. It finished second in the four-team league, and Middleton native Anthony Callin, who's due to return in 2021-22, tied for the team lead with nine goals.
HOLIDAY FACE-OFF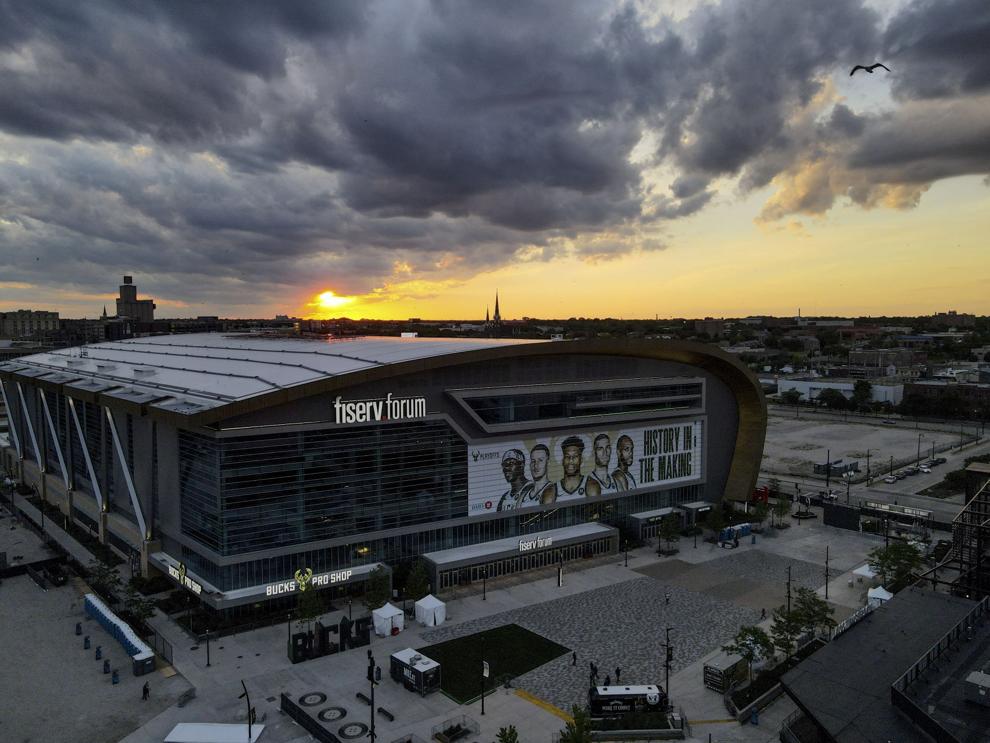 When, where: Dec. 28 and 29, Fiserv Forum, Milwaukee
The four-team tournament was supposed to launch in 2020 but was a casualty of the pandemic limiting nonconference play. The 2021 edition will have Bowling Green, Providence and Yale join the Badgers in the first hockey played at the 3-year-old Milwaukee Bucks home. Semifinal pairings haven't been confirmed, but Bowling Green's schedule has the Falcons playing Providence, leaving UW to play Yale. The Badgers played the Bulldogs in the Badger Hockey Showdown, a Holiday Face-Off predecessor, in 1991, 1998, 2004 and 2010.