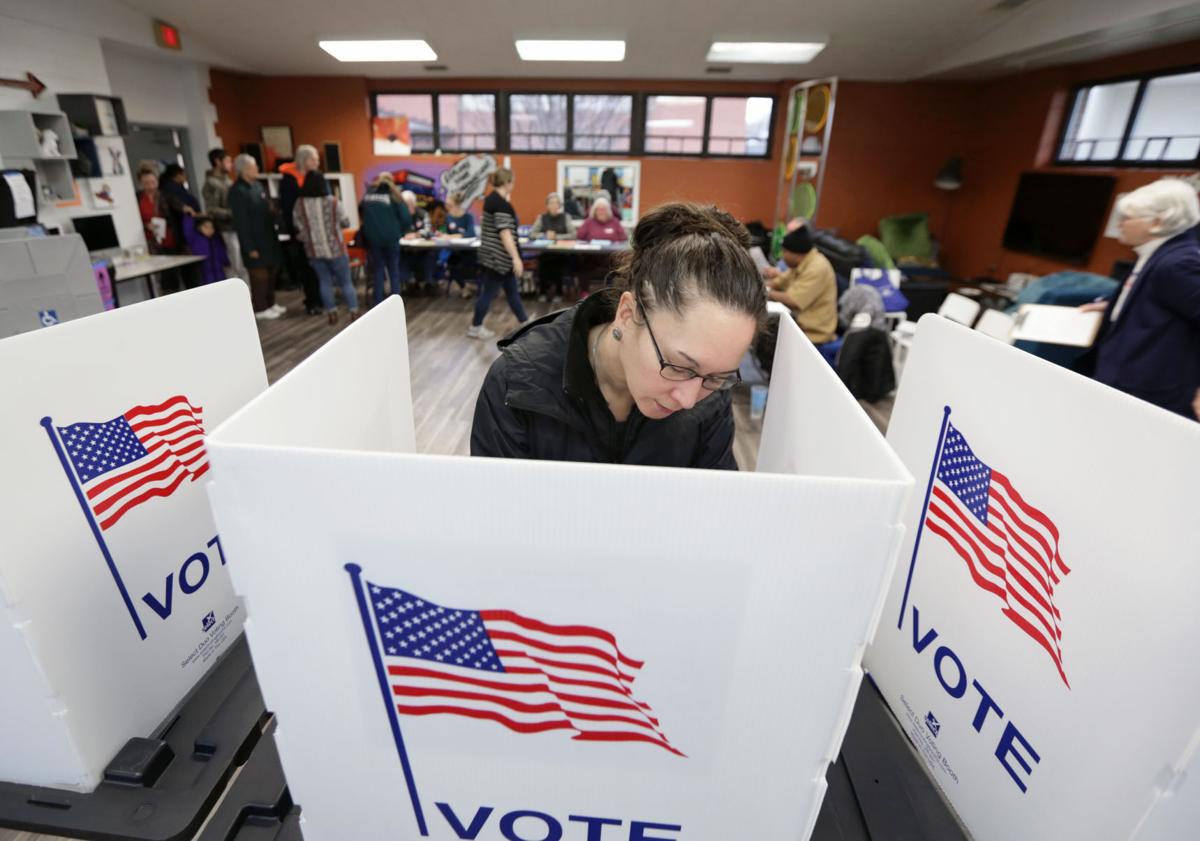 Wisconsin's role as a critical battleground state in the 2020 presidential election has already garnered it plenty of attention, with several visits from President Donald Trump and July's Democratic National Convention in Milwaukee.
What's almost certain to follow the barrage of media and political attention is a surge in pollsters seeking to better understand voter behavior and predict the results of an election in a state they notoriously got wrong in 2016.
"Wisconsin is no less a swing state than Ohio," said UW-Madison political science professor Barry Burden, who has developed a new battleground state polling project in Wisconsin, Michigan and Pennsylvania through his Elections Research Center. "I think that makes it completely reasonable that we would try to invest in a little more polling infrastructure here."
While national groups often drop into the state to conduct polling during major elections, Burden said Wisconsin has relied on the Marquette Law School Poll for consistent and accurate polling to gauge how Wisconsin voters are thinking about politics.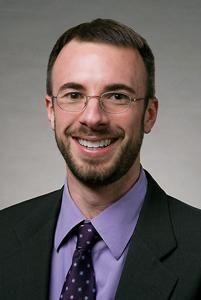 Burden is seeking to address the dearth of polling by rolling out a new statewide poll, which is sponsored by the Wisconsin State Journal. The first of three polls this year is scheduled to be released this month, with additional polls conducted before the DNC and in the lead-up to the November general election.
"Pollsters who are researchers know the more polls the better," said UW-Madison political science professor Kathy Cramer. "Because each poll is an estimate."
Polling in Wisconsin
Wisconsin has long been a difficult state to predict with razor-thin margins in major elections. Trump won the state by less than one percentage point in 2016. Obama won the state by healthy margins, but in 2004, Democrat John Kerry narrowly won the state by a third of a percentage point. And in 2000, Democrat Al Gore won Wisconsin by less than a quarter of a point.
"Purple is a longstanding color for us," said Charles Franklin, director of the Marquette poll, which released its first results in January 2012.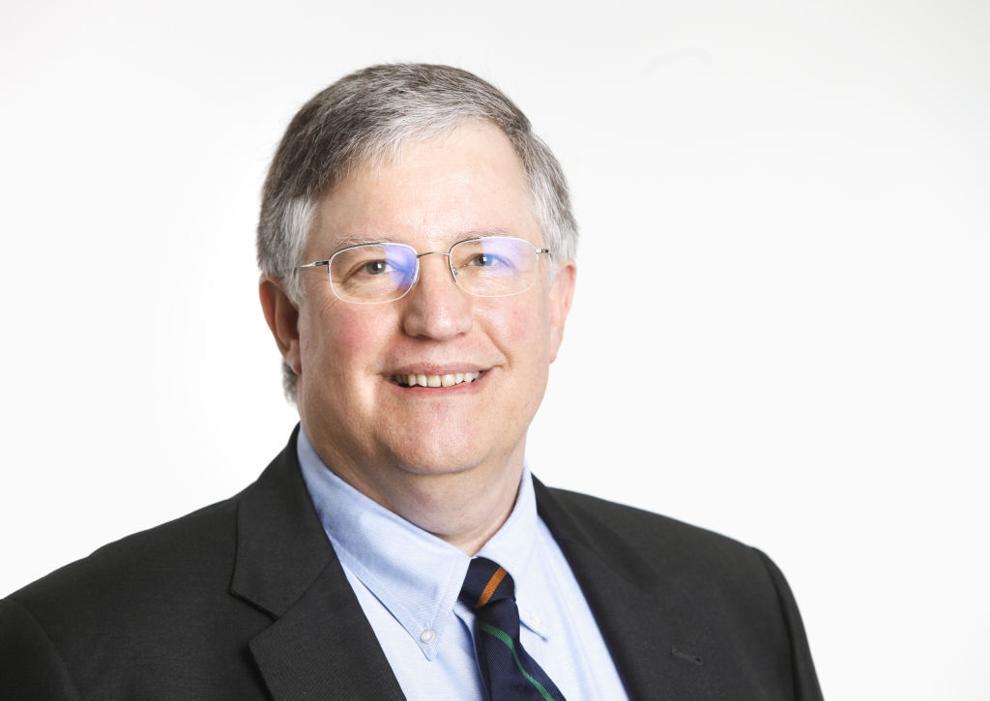 But despite Wisconsin's history of close elections, public polling has been uneven.
Wisconsin's polling history goes back several decades to the St. Norbert College Wisconsin Survey, one of the first consistent statewide polls in Wisconsin. Wendy Scattergood, a St. Norbert College political science professor who has conducted the poll since 2001, said it was unique at the time for its role in polling statewide about important policy issues. In 2014, the poll was listed by politics website FiveThirtyEight.com as the 31st best poll in the nation and the best poll in Wisconsin.
The poll's founder, Dave Wegge, said he started doing regular statewide polling at St. Norbert College in 1984 after conducting pre-election surveys for the Racine Journal Times. The poll gained traction after showing Republican Tommy Thompson with a lead over then Democratic Gov. Tony Earl in the 1986 gubernatorial race, an outcome that seemed unlikely at the time. Thompson went on to win the 1986 election and became the longest-serving governor in Wisconsin history.

While the St. Norbert College poll has conducted pre-election surveys, Wegge said the overarching goal was to ask Wisconsinites about policy issues.
"We were really unique in the fact that we were this small liberal arts school in Wisconsin, and we were getting a lot of national attention," Wegge said. "There were literally a handful of small private colleges that were doing this kind of work."
In 2016, Wegge stepped out of the role. Around that time it lost its partnership with Wisconsin Public Radio and in recent years has not published results consistently. Scattergood said she plans to move away from predicting elections with a possible spring poll focused on policy issues.
Another statewide public poll that gained traction was UW-Madison's Badger Poll, which ran from 2002 to 2011. The poll asked both about elections and public policy issues.
Cramer, who became nationally known for her 2016 book, "The Politics of Resentment," which highlights Wisconsin's stark urban/rural divide, served as the poll's director. She said her involvement in the poll led her to work on the book.
"Public opinion exists out there in people's everyday lives," Cramer said. "I need to get off campus and invite myself into people's conversations."
Cramer traveled around the state talking with rural residents. She said the poll was phased out after funding for it dried up and the polls became more expensive to conduct due to the increasing difficulty of getting people to respond, a common challenge for today's pollsters.
As the Badger Poll was ending, Franklin was launching the Marquette poll, which has consistently gauged public opinion since the 2012 recall elections. It immediately gained credibility for predicting the margin of Gov. Scott Walker's victory over Milwaukee Mayor Tom Barrett.
"By 2012, other polling organizations had either scaled back or ended," Franklin said. "We were obviously in a considerable political state at that point. It was a point at which we were reliant on national organizations that would drop in."
Challenges to polling
Accurate public polling has only gotten more difficult over the years, as more people switch from land lines to cell phones and avoid unknown phone numbers that could be potential scammers. Cell phones are typically more expensive for pollsters to reach.
The decline in participation in polls conducted over the phone live by interviewers — still the industry gold standard — can't be underestimated. Franklin said he achieved a response rate of 75% in his first national telephone poll in 1988. That rate dropped to 2% in his latest Marquette poll, which is still within industry standards.
The low response rates haven't appeared to affect accuracy as polls have proved to be slightly more accurate than in the early 2000s.
"Democrats and Republicans despise scam calls," Franklin said. "It's truly a bipartisan hatred for scam callers."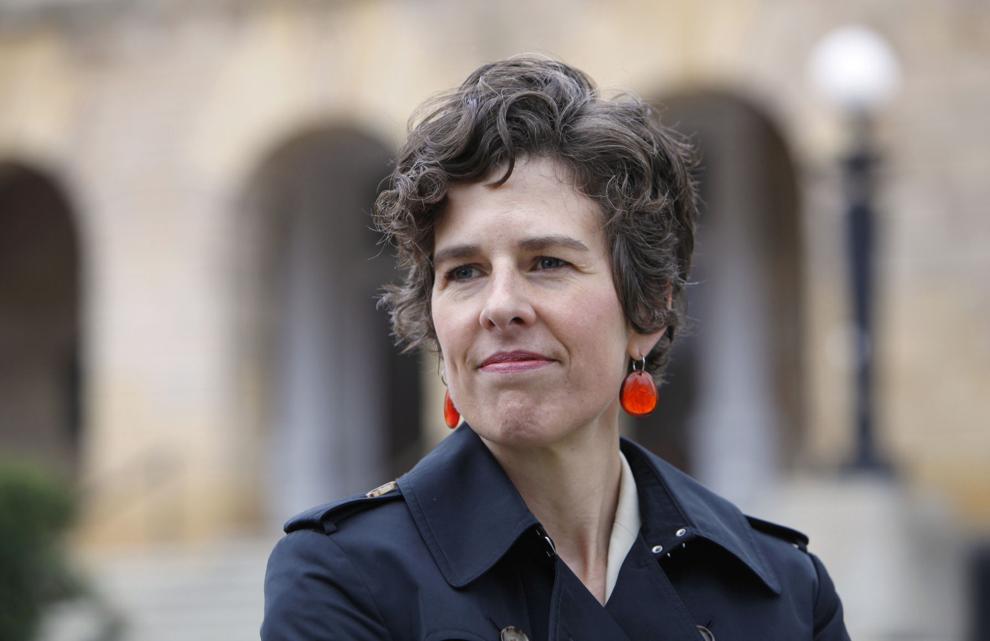 While many surveys, such as the Marquette poll, continue with live phone interviews, Scattergood said the industry is increasingly relying on polls conducted online to make up for plummeting response rates via phone.
The UW-Madison Elections Research Center's poll will be conducted by YouGov, which has done polls for The Economist and CBS News among others. It differs in methodology from live-caller, random-digit-dialing polls such as the Marquette poll. Those polls select phone numbers to call from a target population containing all possible phone numbers, which have an equal probability of selection.
Instead, YouGov starts with a large group of people who are compensated to take surveys and then samples from them to produce a sample who are representative of the population based on U.S. Census data.
"If you're contracting with these companies that have these absolutely enormous online panels, they really aren't that different in the results," Scattergood said. "They are getting more accurate. They are looking more like the telephone surveys."
True probability samples offered by phone surveys are still preferred, but online surveys can both address ongoing difficulties in reaching respondents, as well as reducing the need to weight the results for demographics as heavily as telephone surveys do.
Both the Marquette poll and St. Norbert College poll have received A/B ratings from FiveThirtyEight.com, which analyzes and aggregates public opinion surveys. YouGov has received a B- rating.
Learning from 2016
Polling has generally improved in accuracy over the past couple of decades; however, pollsters are still scratching their heads from the inability of most Wisconsin polls to adequately capture support for Trump, despite predicting the vote for Democrat Hillary Clinton and the national popular vote correctly.
The last Marquette poll before the 2016 election, for example, showed 46% of Wisconsin likely voters supporting Clinton and 40% supporting Trump, with a margin of error of plus or minus 3.8 percentage points.
Trump ended up winning the state with about 47% support, while Clinton got about 46%.
Since 2016, Franklin said accounting for respondents' education level has become more important among pollsters because white voters without a college degree are increasingly voting for Republicans.
Another reason for the 2016 miss was undecided voters breaking for Trump late in the final weeks of the campaign, possibly propelling him over the finish line. Franklin said pollsters this year may be wise to seek out more definitive answers from undecided voters.
"There's evidence that there are some methodological improvements that will help, but are not magic bullets," Franklin said.
Scattergood and Cramer emphasized that polls simply have limitations because they are a snapshot in time.
"We have to really take them with a grain of salt," Cramer said. "There's just a lot of uncertainty."