Wisconsin state and local governments are projected to receive nearly $6 billion from the federal COVID-19 relief bill signed last week, making what was once thought to be a rocky state budget situation even smoother.
The COVID-19 pandemic that took hold in Wisconsin one year ago brought with it an economic downturn that saw sharp declines in economic activity paired with employment and stock prices in some ways similar to the Great Recession a decade earlier.
But despite some fears the economic catastrophe would crater Wisconsin's budget, the state is expected to end the fiscal year in June with $1.8 billion in reserves. That's $630 million more than what was projected in November.
What's more, the state is on pace to collect almost the same amount of revenues in the fiscal year ending June 30 as the state projected in January 2020, before the pandemic was on anyone's radar.
And that doesn't even include the prospect of more federal revenue from last week's $1.9 trillion stimulus package, which is expected to direct $3.2 billion to the state of Wisconsin, $2.3 billion to local governments and $189 million for critical infrastructure projects, according to the office of U.S. Sen. Tammy Baldwin, D-Madison.
Of that, the city of Madison is expected to get about $49 million and Dane County $106 million.
It's unclear, however, whether state and local governments would be able to use the funding to plug any budget holes. Broadly speaking, the money is to be used to respond to the negative economic impacts of the pandemic, such as providing assistance to households, small businesses and nonprofits or aid to impacted industries such as tourism, travel and hospitality.
The extra funding comes as Gov. Tony Evers has committed the state to more than $560 million in business tax cuts that weren't included in his original budget proposal.
"We're in better budget shape than we would have expected in maybe May," said Jason Stein, research director at the nonpartisan Wisconsin Policy Forum. "Back then, we were seeing jobless numbers hit levels that they hadn't since the Great Depression, and so I think there was a big fear that it was going to be Armageddon. It certainly hasn't been great, but it's been better certainly than our worst fears."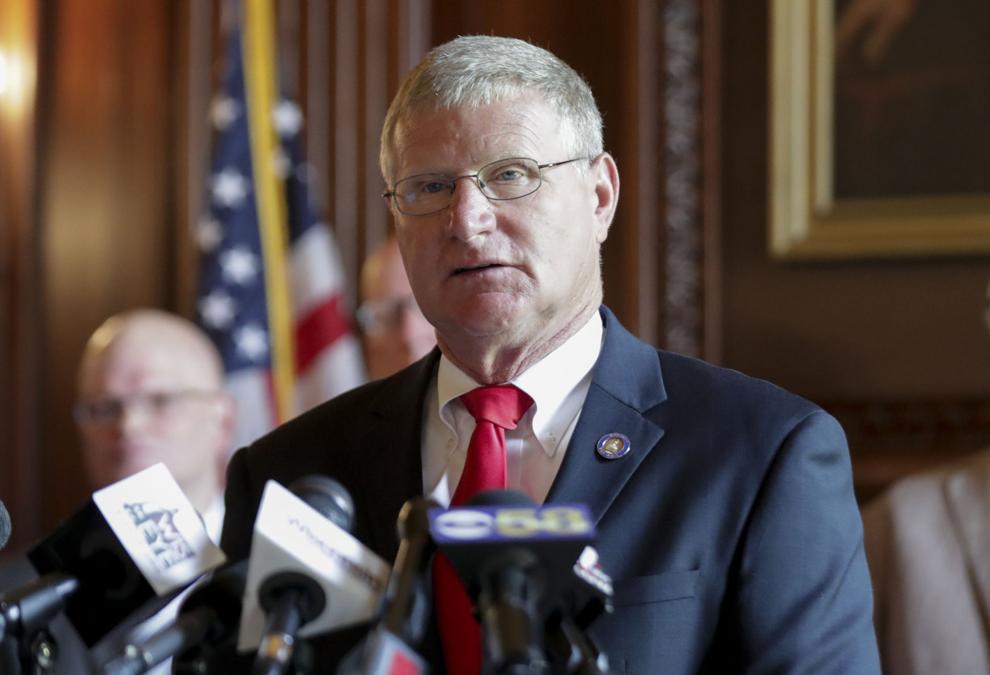 The state's financial condition is sure to make budgeting easier for lawmakers this spring, though Republicans fear relying too heavily on the state's projected surplus.
"Our balance sheet is the strongest it's ever been," said Sen. Howard Marklein, R-Spring Green, co-chair of the state's budget committee. "Last March or April, I never would have guessed we would have been in this strong of a position."
Evers already wants to draw down the state's $2 billion surplus to just $143 million in mid-2023, and that's already accounting for proposed new tax revenues from marijuana, big manufacturers and the wealthy.
"If we adopted the governor's budget, we would be in a hole that I do not want to be in in two years," Marklein said.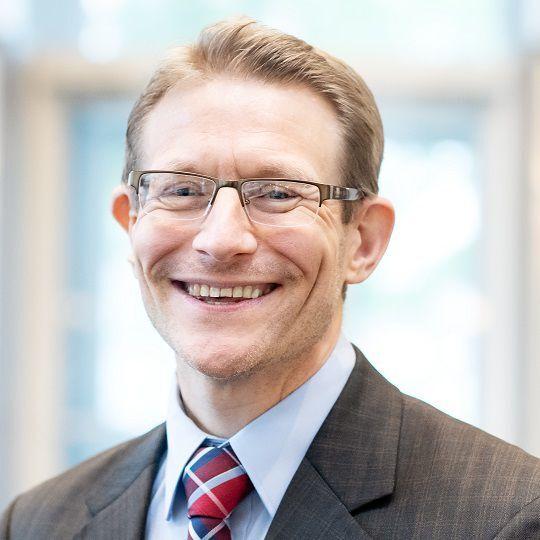 Marklein said the prospect of expanding Medicaid would be "difficult" for Republican lawmakers, but didn't rule it out completely.
"That conversation is going to be a complex conversation," Marklein said. "We're going to be cautious when it comes to putting our budget together. In the end, you're going to see a budget that's very responsible."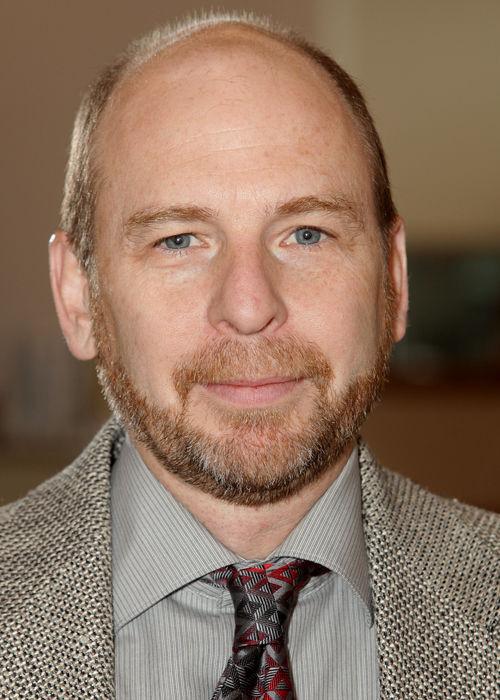 How did we get here?
So, how did Wisconsin make it out of the worst of the COVID-19 crisis in better shape than feared?
For starters, the state isn't alone in taking a smaller budget hit than expected, with many states seeing increases in tax revenue between April and December of 2020, according to a New York Times report.
One of the standout explanations for why Wisconsin hasn't dealt with a financial crunch is massive federal stimulus spending.
Dale Knapp, director of research and analytics for the Wisconsin Counties Association, said the federal CARES Act that Congress passed last March alone pumped $18 billion into Wisconsin's economy through $1,200 cash payments to individuals, $600 per week of additional unemployment benefits and forgivable loans to small businesses designed to keep workers on the payroll.
"Because of that injection, you didn't really see the decline in spending that we would typically see during a downturn," Knapp said. The lack of decline is particularly notable given the hundreds of thousands of Wisconsinites filing for unemployment.
Knapp, however, said despite the relative stability in state revenues, it was people in lower wage jobs who felt the brunt of the pandemic recession, not those in higher wage jobs who are paying bigger shares of taxes.
Even so, for those lower wage earners, unemployment insurance is taxable.
And despite the economic downturn, the federal stimulus also helped increase household income and savings. A January report from the nonpartisan Legislative Fiscal Bureau shows real household net worth in the U.S. in 2020 increased by 9.9%, buoyed by growth in nonfinancial assets such as real estate and equity holdings.
A Forward Analytics report notes that Wisconsin's total personal income would have declined significantly in the second quarter of 2020 without the stimulus, but instead it rose 8%. Wisconsin's economy has rebounded to two-thirds of pre-pandemic levels, although a full recovery is not expected this year.
In January, the state's unemployment rate dropped to 3.8%, a level not far off from pre-pandemic levels.
Less spending
Going into the spring budget season, Wisconsin stands to benefit this year from not only a similar level of tax revenue projected before the pandemic, but also reduced government spending.
The Legislative Fiscal Bureau's January fiscal estimate shows estimated state spending this fiscal year is down $1.73 billion compared to last January's pre-pandemic estimates.
Part of the reason for the lower spending was the state's COVID-19 response being funded by billions in federal aid.
Also, Evers implemented $370 million in agency-wide spending cuts, a figure that could grow. Then there was the reduction in the estimated tax credits to Foxconn Technology Group because it has so far failed to live up to necessary job creation and capital investment requirements laid out in its original contract with the state for what was supposed to be a technology campus near Racine.
The federal stimulus, however, had an even bigger impact, helping the state's Medicaid program cut $700 million, largely because of a 6.2 percentage point increase in federal assistance for the program.
Looking forward
As the state heads out of the worst of the COVID-19 pandemic, the Wisconsin Policy Forum noted last week the state is headed into writing the 2021-23 state budget "in a surprisingly strong position."
Still, budget watchers say the state will need to be watchful for relying too heavily on potential one-time stimulus funding that would evaporate down the road. A $1 billion infusion in federal funding from expanding Medicaid, for example, would be temporary funding.
To maintain that funding in future budgets, the state would need to cut spending, raise taxes or hope for stronger tax collections to maintain spending levels, a scenario known as a "fiscal cliff."
Stein said if the state uses stimulus dollars to pay down debt, make one-time payments to businesses, help the unemployed, or carry out additional pandemic responses, he doesn't worry too much about a fiscal cliff.
6 lives disrupted: How COVID-19 changed Madison
The torrent of disruption to daily life over the past year has been inescapable.
Calendar squares filled with weddings and events cleared. Vacations vanished. Schools shuttered and hand sanitizer was in short supply. We learned new words, like social distancing, herd immunity and doomscrolling. 
COVID-19 affected every person, every family. It's taken nearly 6,500 Wisconsinites from us, including 278 in Dane County.
Here are six stories from people whose lives and jobs changed over the past year.