In a 4-3 decision, the Wisconsin Supreme Court on Wednesday struck down the state's stay-at-home order, handing Democratic Gov. Tony Evers a defeat in his administration's response to the COVID-19 pandemic.
Republicans and some business owners cheered the ruling as a win for liberty, while local officials in Dane County and Milwaukee immediately announced they would be enforcing the state's rules at the local level, creating a de facto regional approach to combating the spread of the disease.
In its order, the Supreme Court said Health Services Secretary Andrea Palm exceeded her authority with her sweeping order, declaring the mandate "invalid, and therefore, unenforceable," meaning some businesses and restaurants could open immediately. But some counties, such as Dane, have already issued replacement orders enforcing the elements of Palm's order, and therefore must remain closed.
The Supreme Court did not strike down the portion of the order closing public and private K-12 schools, which will remain closed for the rest of the school year.
Palm's first "safer at home" order went into place on March 25, at the direction of the governor. Last month, Palm issued a subsequent order extending the restrictions until May 26. The Republican Legislature in April brought the lawsuit challenging that order.
In a Wednesday evening call with reporters, Evers lambasted Republican lawmakers and the Court for a decision he said would lead to more people getting sick with the virus.
"Today, Republican legislators convinced four members of the Supreme Court to throw the state into chaos," Evers said. "The Republicans own this. They've set us back in our health and in our economy."
In a joint statement, Senate Majority Leader Scott Fitzgerald, R-Juneau, and Assembly Speaker Robin Vos, R-Rochester, indicated they want to create new administrative rules to manage the pandemic.
"We would urge the Evers administration to work with us to begin promulgating rules that would provide clear guidance in case COVID-19 reoccurs in a more aggressive way," Fitzgerald and Vos said.
The two leaders added they believe businesses can safely reopen using COVID-19 guidelines created by the Wisconsin Economic Development Corp., and that they trust Wisconsinites to continue to follow social distancing, handwashing and telecommuting without an extensive state order.
Palm's stay-at-home order required Wisconsinites to stay at home with certain exceptions, businesses deemed nonessential to close, restaurants and bars to close their doors except for takeout and delivery, schools to remain closed for the rest of the school year, religious groups to limit gatherings to fewer than 10 people, and people to remain 6 feet apart from one another.
In recent weeks, the Evers administration has relaxed some parts of the order, allowing any business to re-open if it could safely offer curbside drop-off services. On Monday, Palm allowed retailers that aren't considered essential businesses to open their doors and allow up to five customers inside at a time.
Justices spar
The Supreme Court's conservative-backed majority split in the 4-3 decision, with Chief Justice Patience Roggensack, Justice Daniel Kelly, who recently lost his bid for election, Justice Annette Ziegler, and Justice Rebecca Bradley voting to overturn Palm's order. Conservative-backed Justice Brian Hagedorn joined the court's two liberal-backed members, Justice Ann Walsh Bradley and Justice Rebecca Dallet, in dissent.
The court was to decide two issues: whether Palm violated state law governing the issuance of emergency rules by ordering the extension of the original "safer at home" order, and whether the order exceeded the authority DHS has under state law by closing nonessential businesses, ordering state residents to stay at home and forbidding nonessential travel.
Attorneys for the Republican Legislature said Palm violated the law because in issuing the emergency order, she did not follow guidelines in place for emergency rule procedures, which require legislative oversight. Palm's attorneys said the order was an order, not a rule, because it dealt with a specific emergency — a pandemic — and was therefore lawful. Rules, on the other hand, are considered to be of general application, which subjects them to legislative oversight.
The majority sided with the Legislature, agreeing the order is a rule and that legislative oversight was required. They also concluded Palm's order confining people to their homes, forbidding travel and closing businesses — backed by criminal penalties — exceeded the authority given to Palm by state law to manage public health emergencies.
In a concurring opinion, Kelly said the court's decision hinged on determining the extent of Palm's authority, not whether her emergency order was a good idea.
"The order may be a brilliantly conceived and executed response to COVID-19," Kelly said. "Either way, that is not the question before the court."
Justice Brian Hagedorn, a former chief legal counsel under Republican Gov. Scott Walker, dissented from his conservative colleagues. He wrote the Republican Legislature didn't even have standing to challenge the order.
"We are allowing the legislature to argue its own laws are unconstitutional, a legal claim it has no authority to make," Hagedorn said, later adding, "The legislature may have buyer's remorse for the breadth of discretion it gave to DHS .... But those are the laws it drafted."
Dallet agreed the court was rewriting state laws for dealing with a pandemic, saying the court "does the Legislature's bidding by striking down" the order.
"This decision will undoubtedly go down as one of the most blatant examples of judicial activism in this court's history," she wrote. "And it will be Wisconsinites who pay the price."
Dane County acts
Shortly after the ruling, Dane County and Madison officials announced their own order, effective immediately, which essentially mirrors the state mandate.
"We want to let the people of Dane County know that, as far as the guidelines, when you wake up tomorrow it's going to be the same as when you woke up this morning," Dane County Executive Joe Parisi said at a press conference hours after the ruling.
While the court nixed the state order, Madison Assistant City Attorney Marci Paulsen said rule-making authority is granted to local public health officials by a separate state statute.
Evers and Republicans could come up with new statewide rules through the administrative rules process or via new laws. However, the two sides haven't been able to reach bipartisan agreement regarding the state's COVID-19 response in recent weeks.
Evers would get to sign off on the rules, but then a Republican committee would have the final say on whether they get implemented. If either party doesn't approve, the process could start all over again.
Passing new laws could be much faster than using the state's emergency administrative rules process, which Evers' chief legal counsel, Ryan Nilsestuen, said could take more than two weeks.
He said the Department of Health Services will commence the administrative rules process Thursday by issuing a "scope statement," which broadly outlines what a new emergency rule would do. The governor would need to approve it, but the Republican-controlled administrative rules committee could indefinitely suspend it if it chooses to.
The Republican-controlled Legislature asked the court to delay its decision from going into effect for six days to allow Evers and Republicans to come up with a replacement plan, but the court denied that request.
Pressure in the state, particularly from Republicans and the business community, has been building for Evers to implement a plan to begin re-opening the state. Businesses say that if the order is kept in place for much longer, a large number of businesses would permanently close.
Shortly after the ruling, the Tavern League of Wisconsin said on its website that bars are allowed to open immediately. The post also encouraged any businesses planning to open to follow safe practice recommendations created by WEDC.
Kristine Hillmer, president of the Wisconsin Restaurant Association, said she is pleased the state's restaurants now have more certainty. But she cautioned that restaurants will need to remain closed if their county orders it. In counties that allow restaurants to open, Hillmer said they need to be careful about how they re-open, and should take necessary precautions to build confidence with their customers.
"We still know there's a virus out there," Hillmer said. "If it traces back to a restaurant, there's no immunity from lawsuits if they are not being careful."
State Journal reporter Ed Treleven contributed to this report.
---
Masks, closures and distancing: A look at COVID-19 is affecting Wisconsin
Middleton High drive-up graduation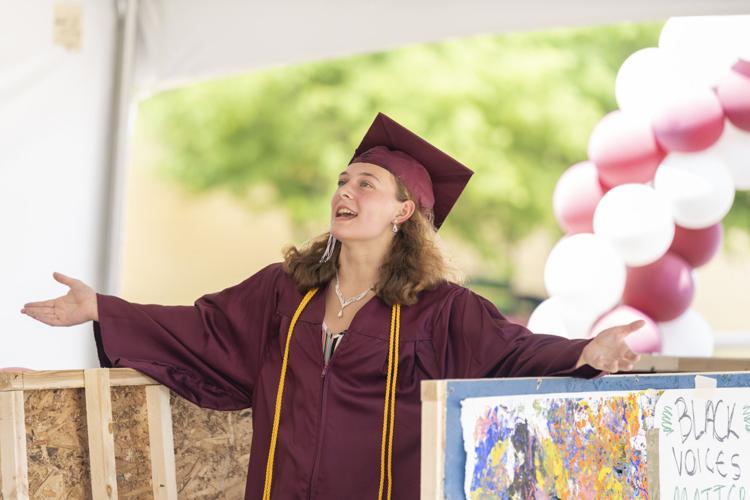 Anti-mask protest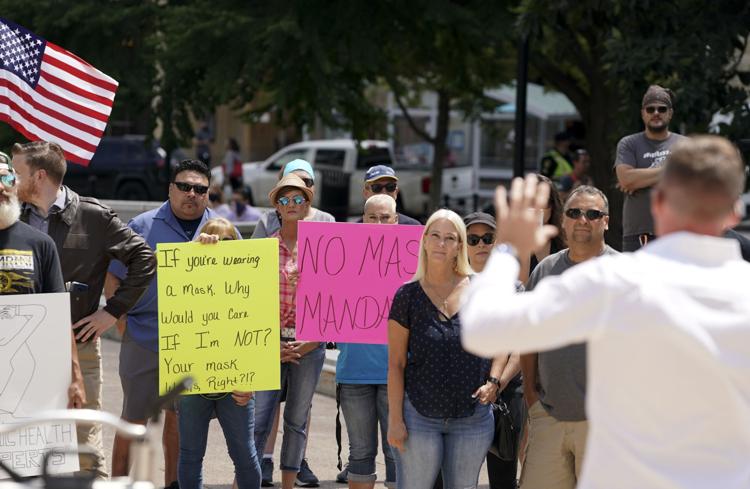 Making COVID-19 masks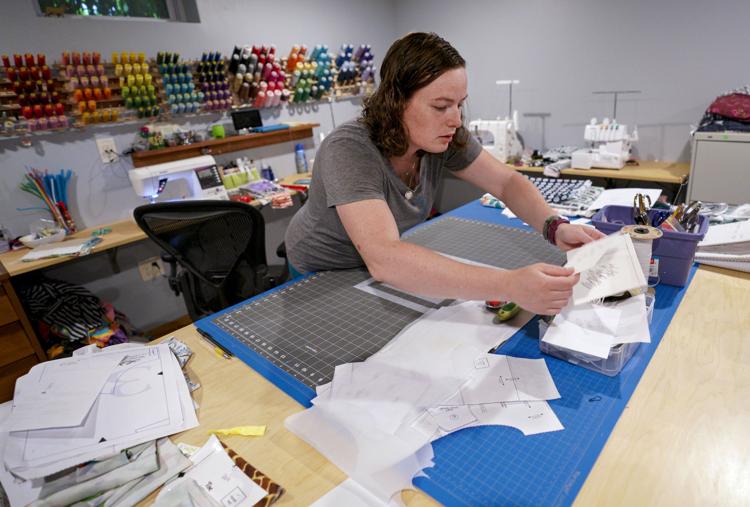 Shortage of coins
Goodman Pool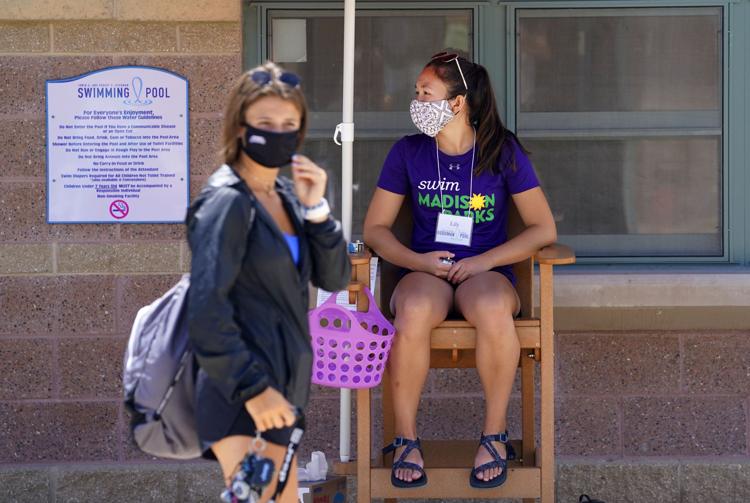 Goodman Pool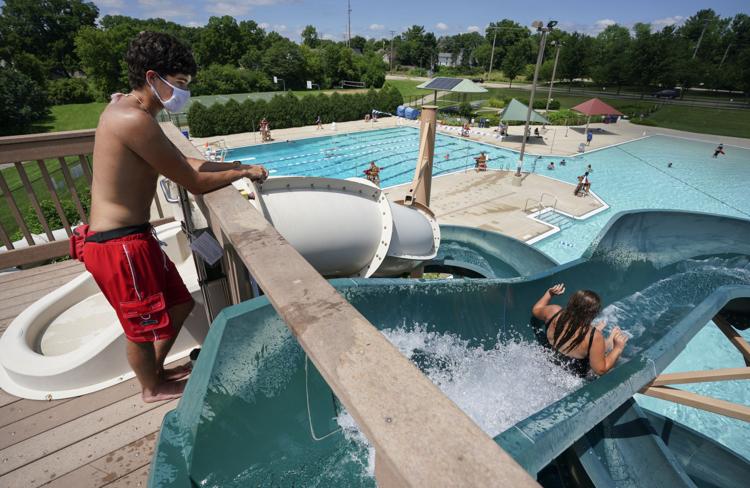 Goodman Pool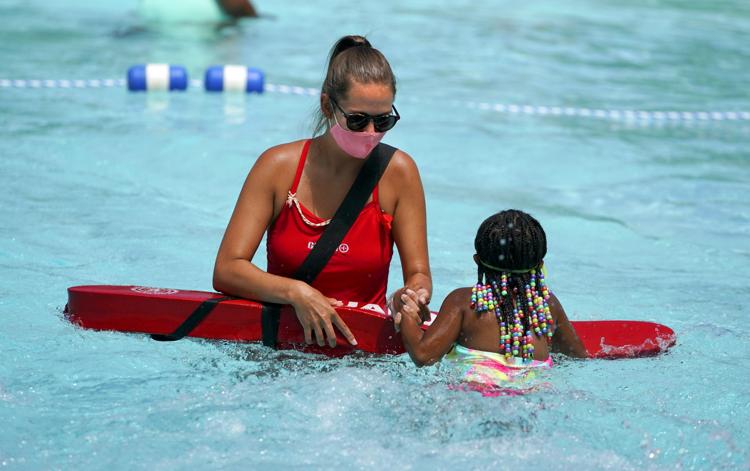 Goodman Pool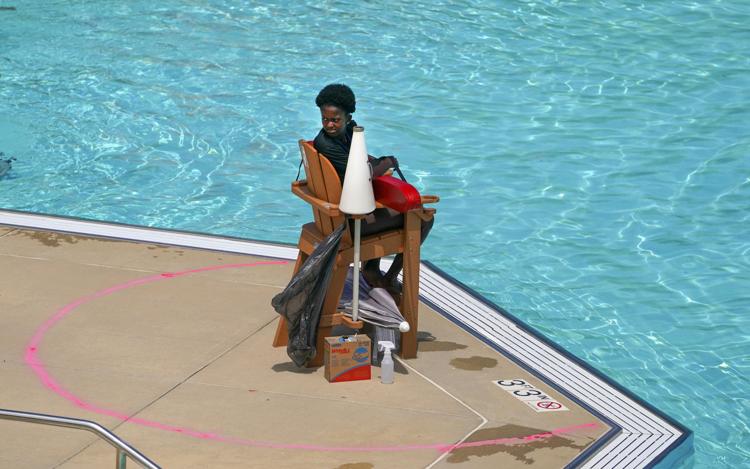 YMCA summer camp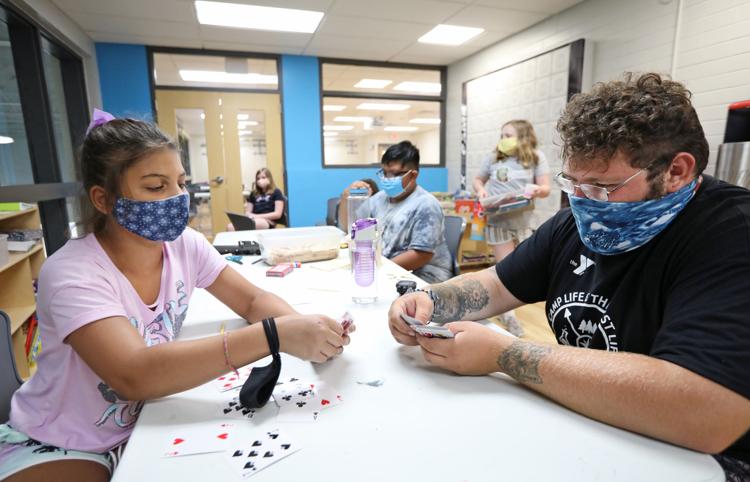 100,000 masks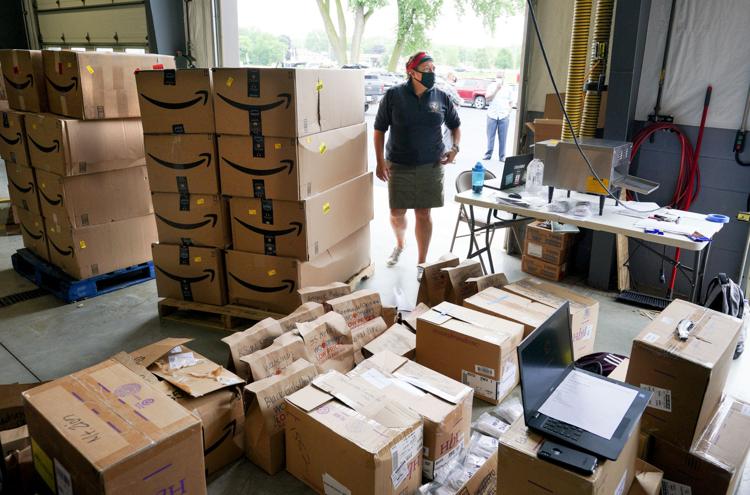 Contact tracing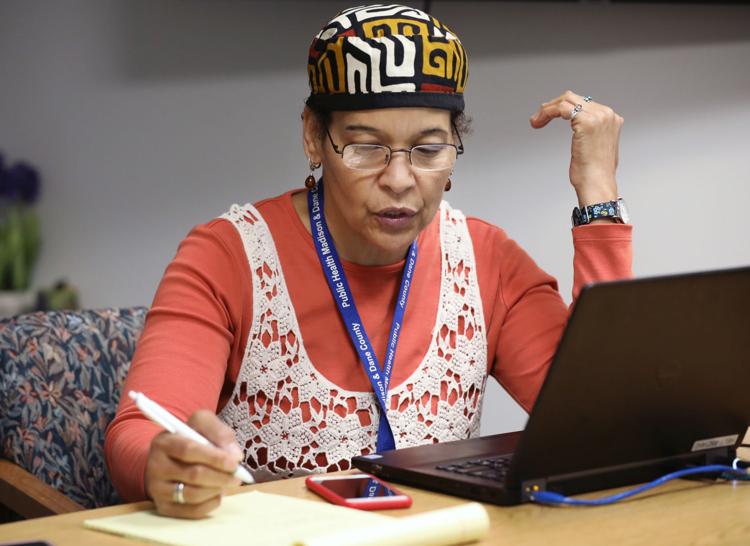 Doctor talking to patient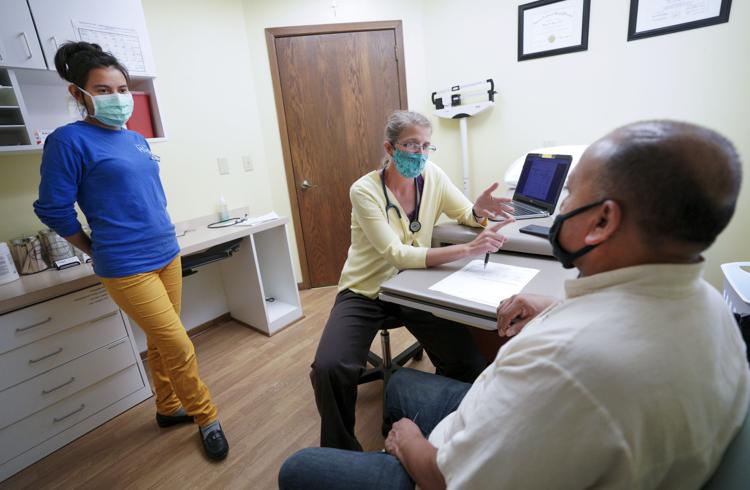 Outdoor class at Pinnacle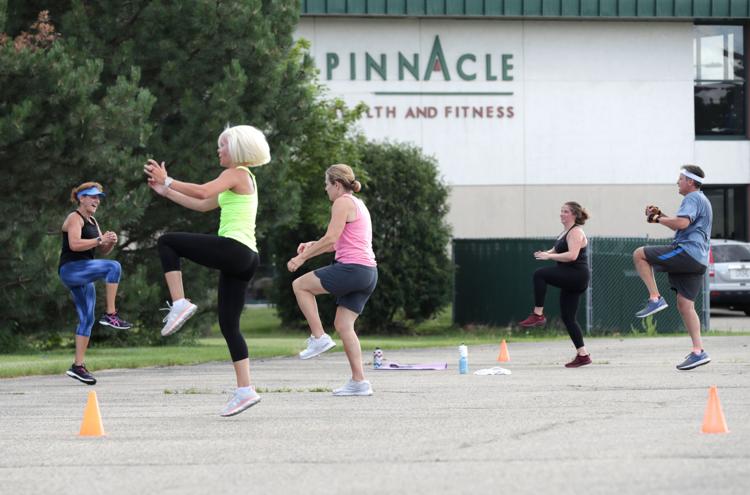 Punching bag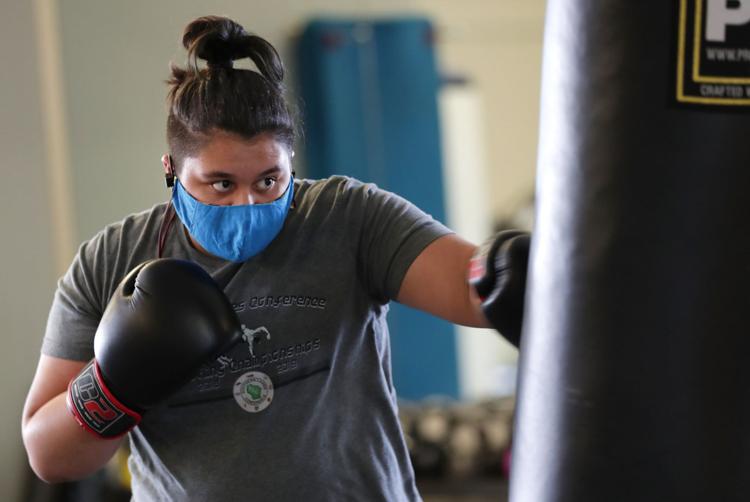 Starlite 14 drive-in theater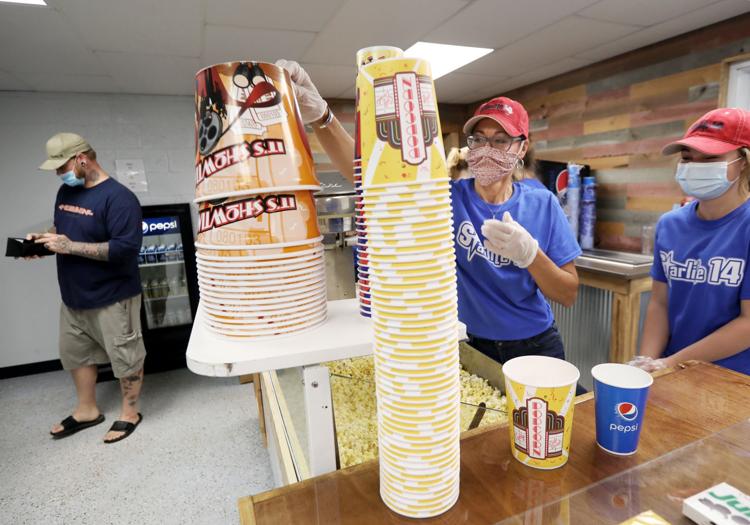 Starlite 14 drive-in theater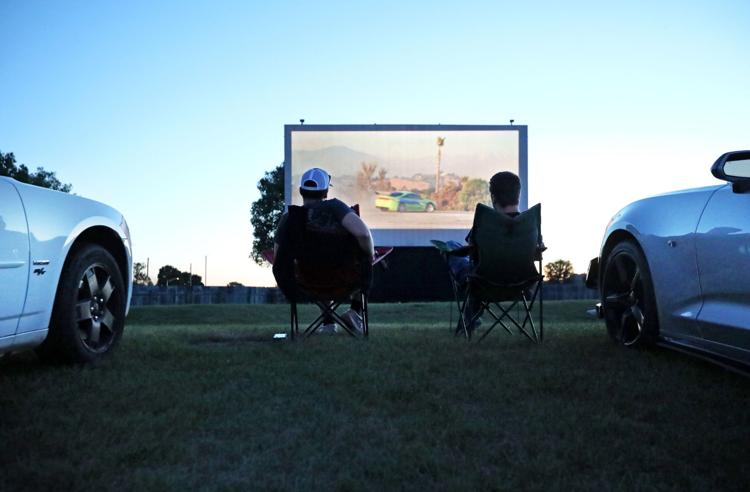 Masks to be required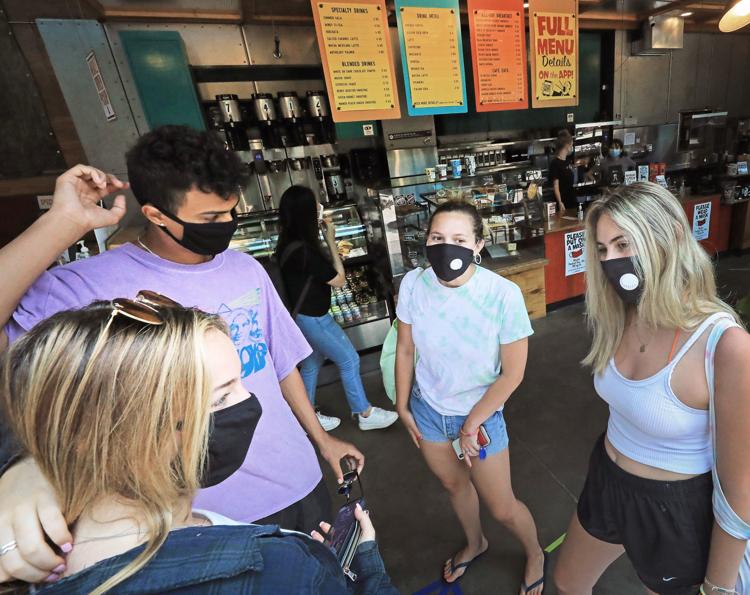 News conference on masks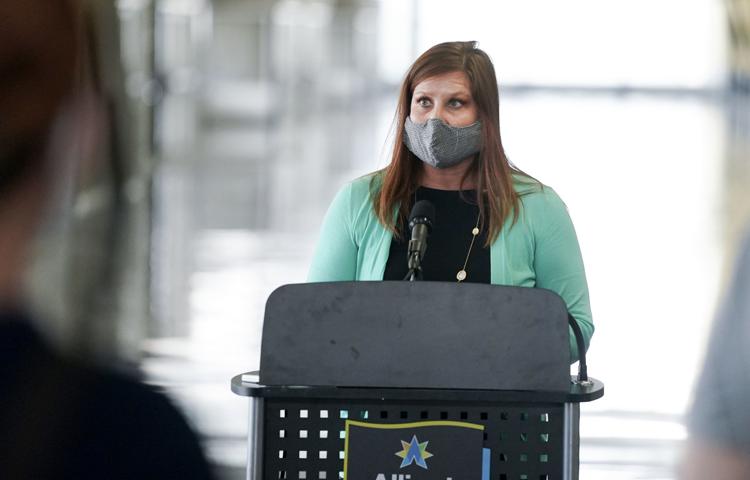 Covid cleaning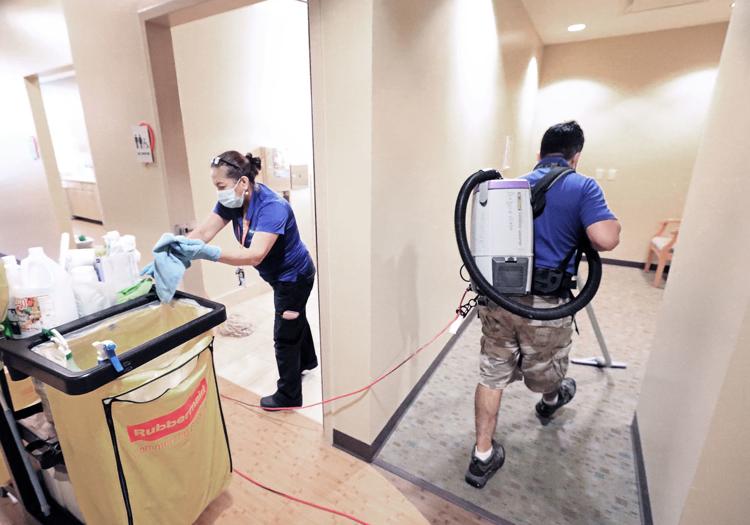 Bar closings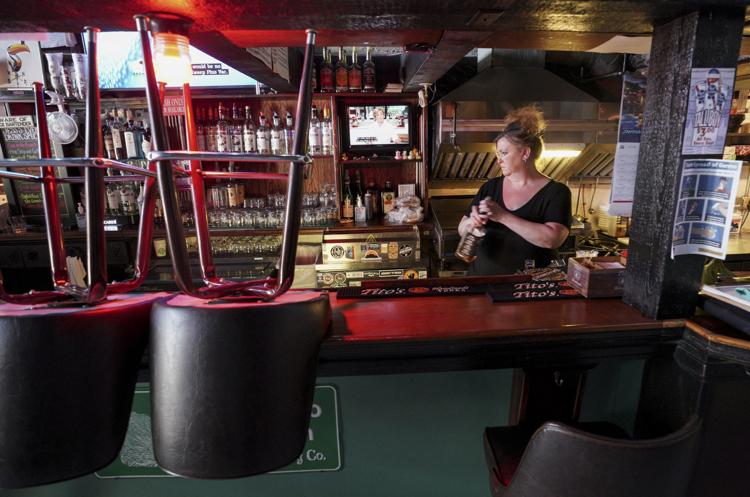 Homeless camps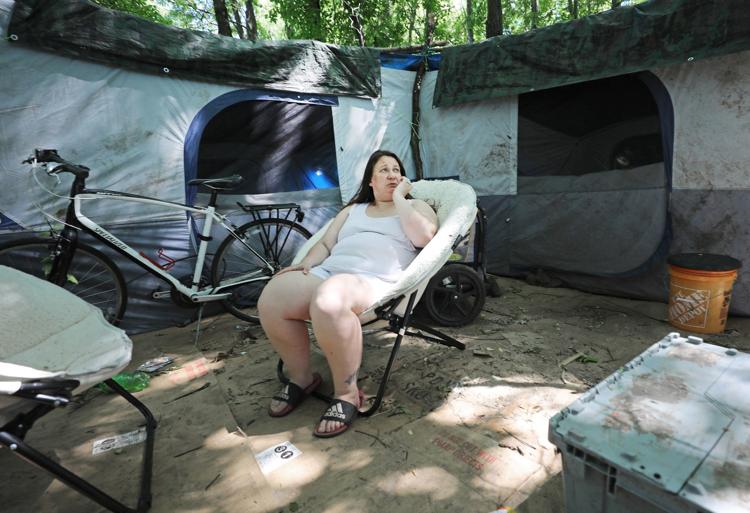 Homeless camps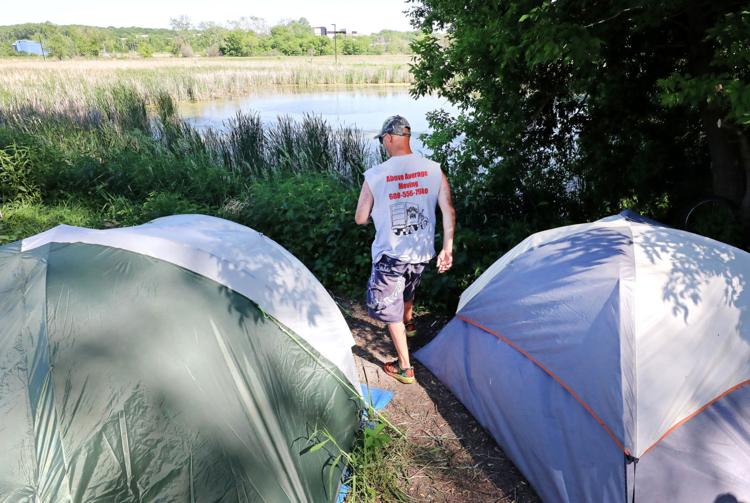 Virus testing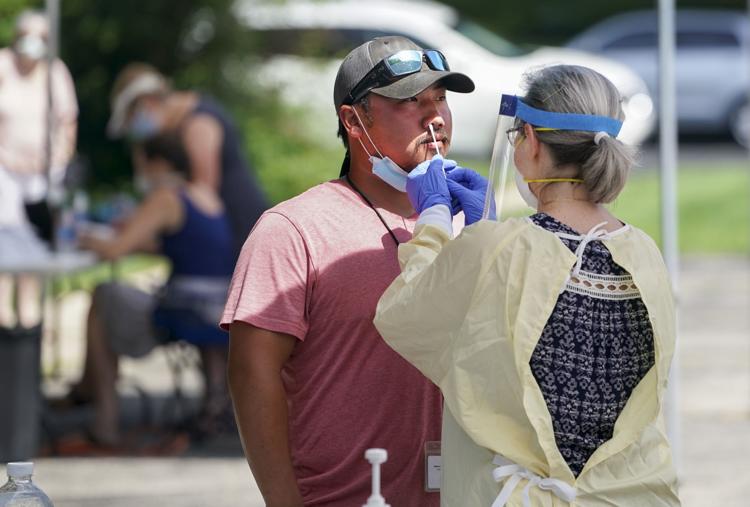 Testing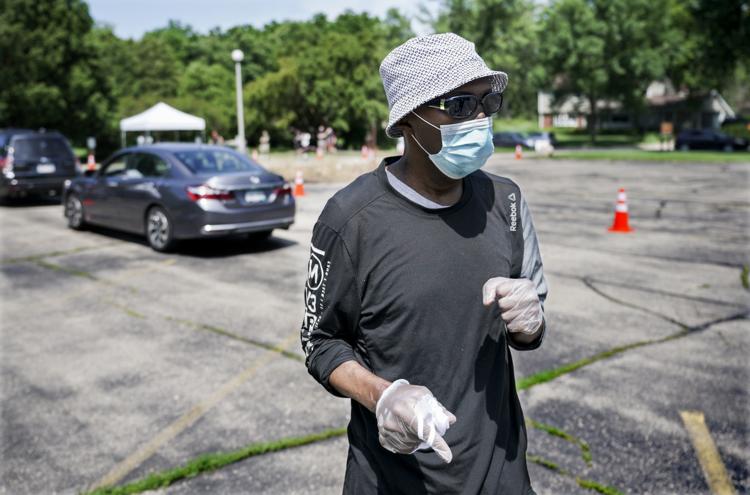 Testing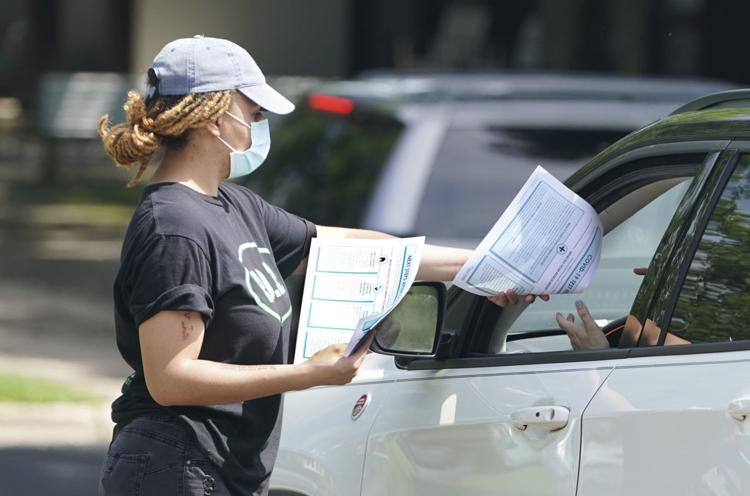 Henry Vilas Zoo reopens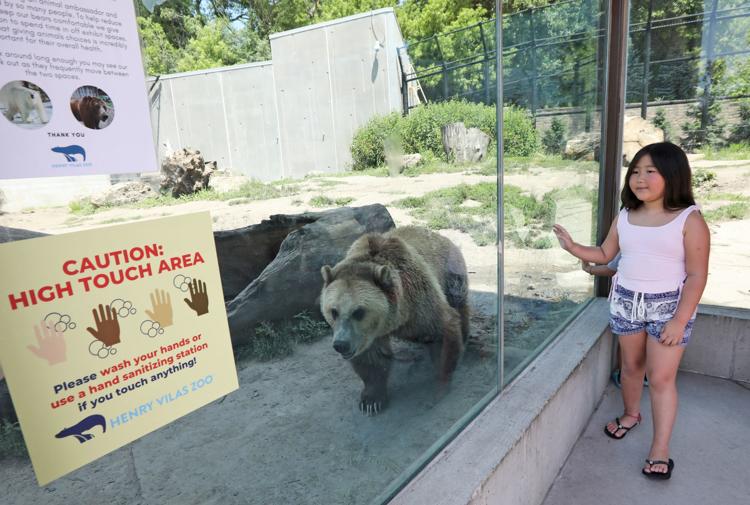 Union Terrace reopening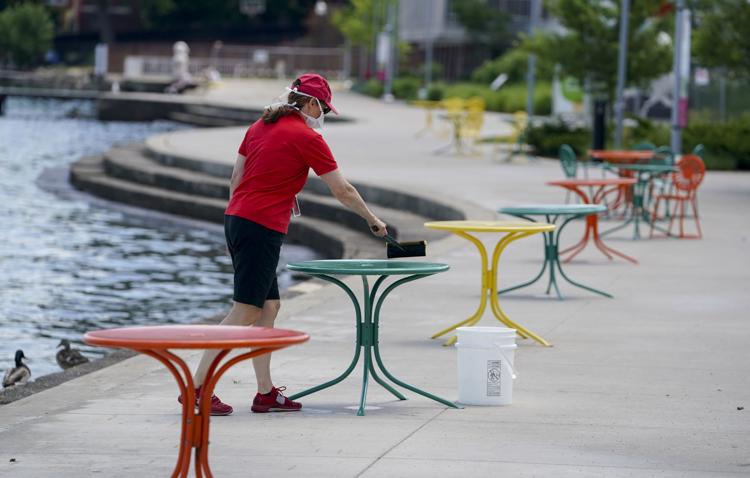 A Day to Remember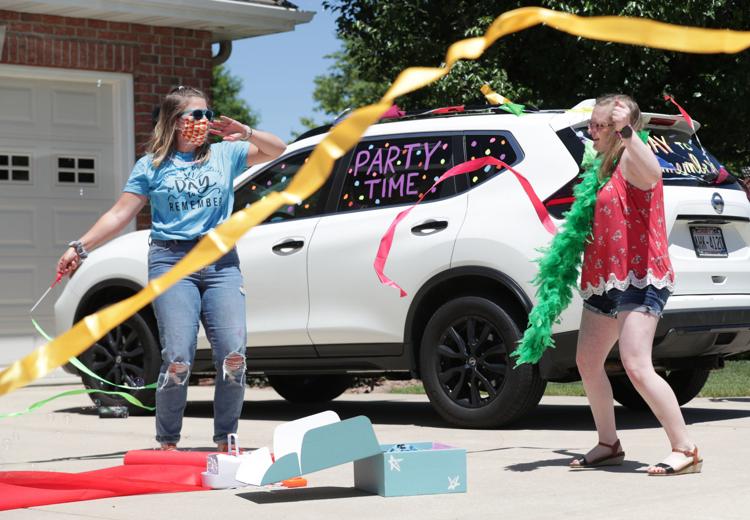 West High grads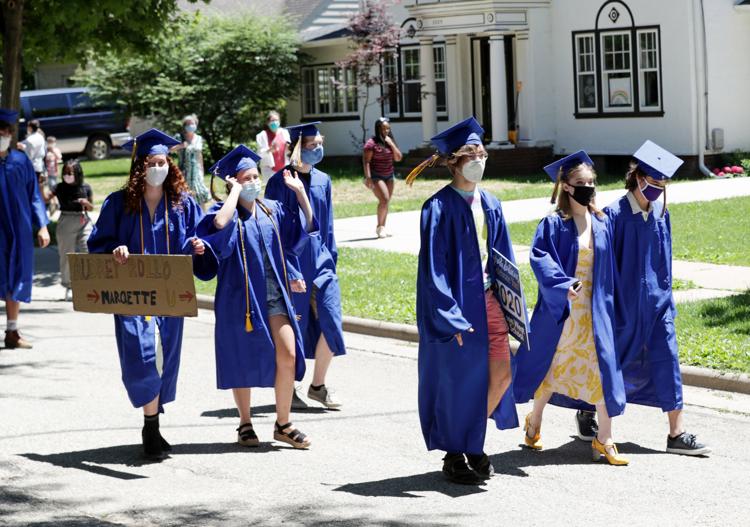 Pool openings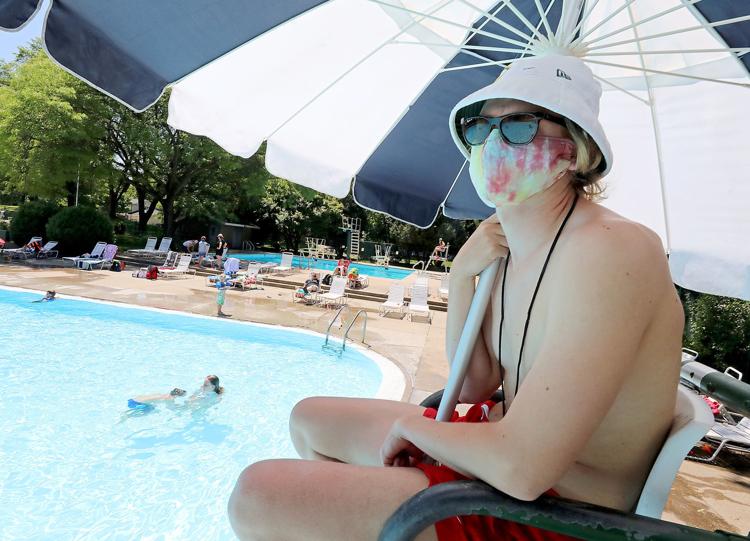 Grads on the Yahara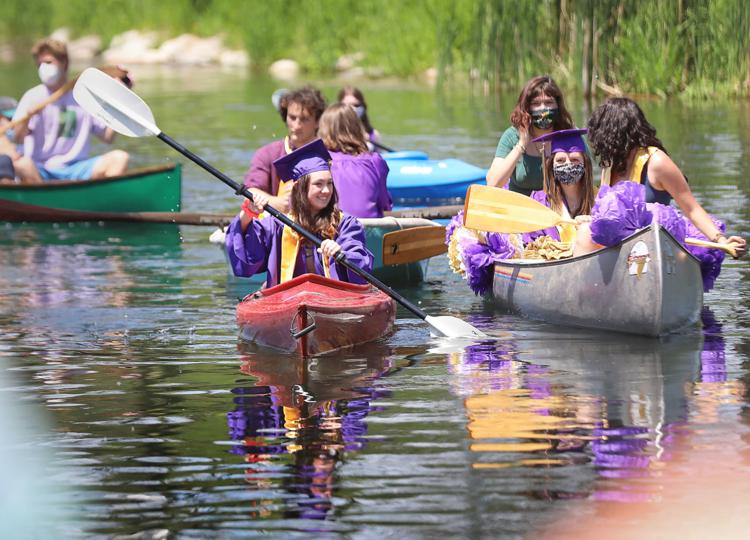 Fifth-grade graduation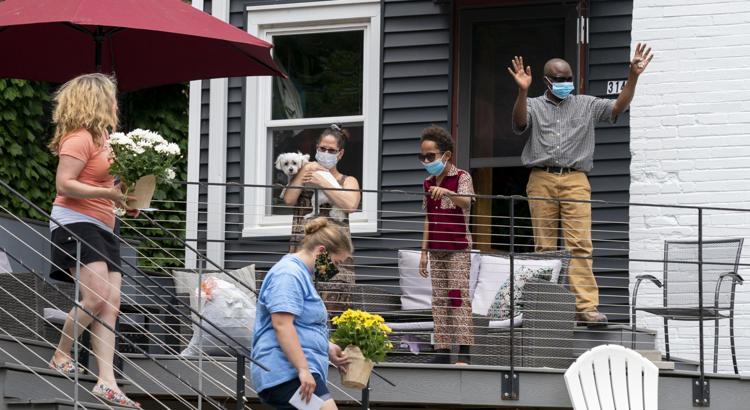 Tribes battling steep losses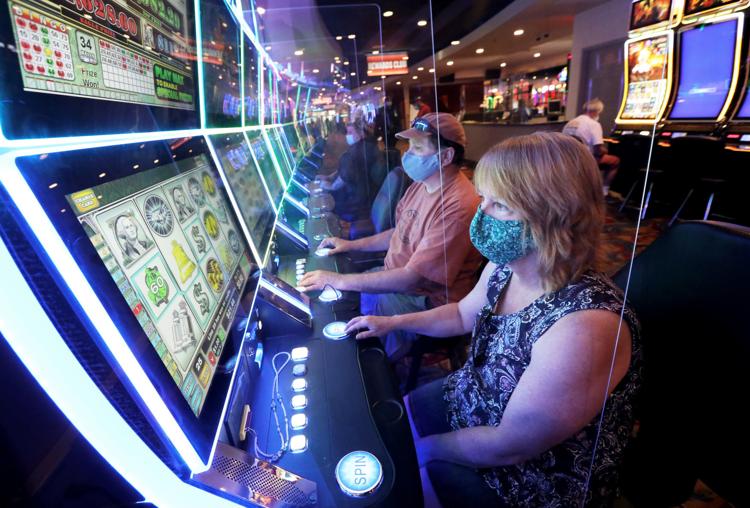 COVID-19 openings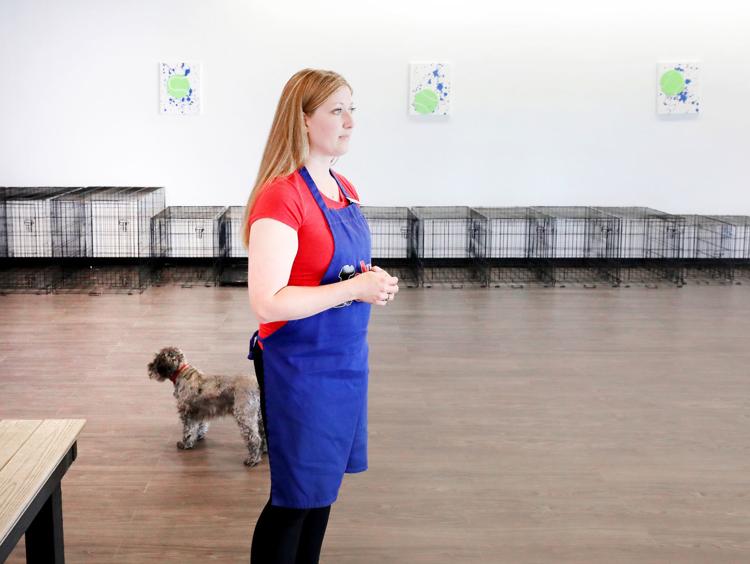 Picking up belongings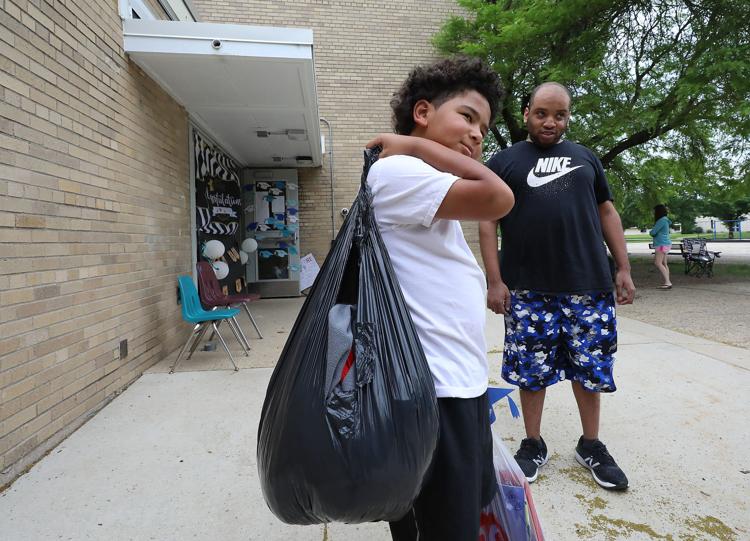 Downtown Businesses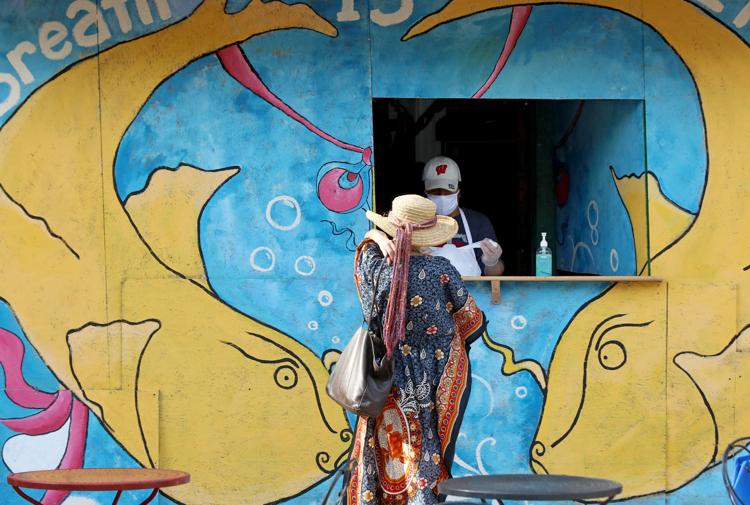 Covid transportation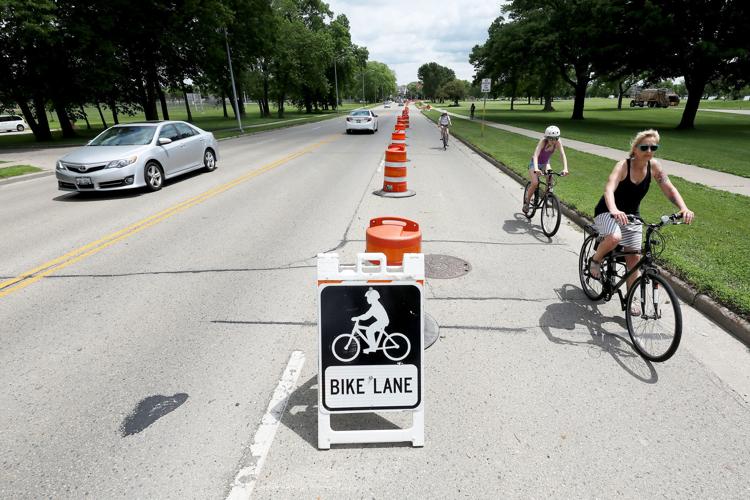 Church capacities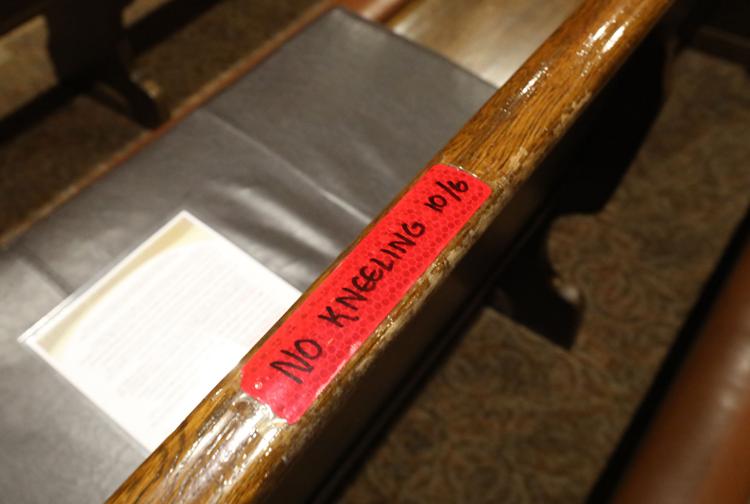 Church capacities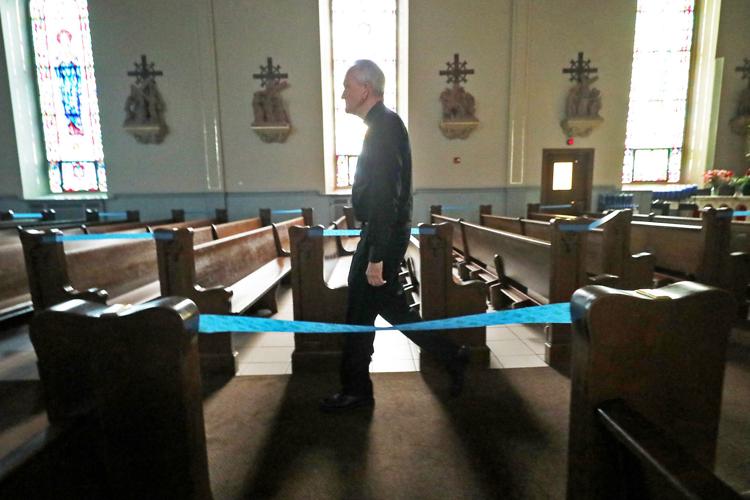 Prepping for reopening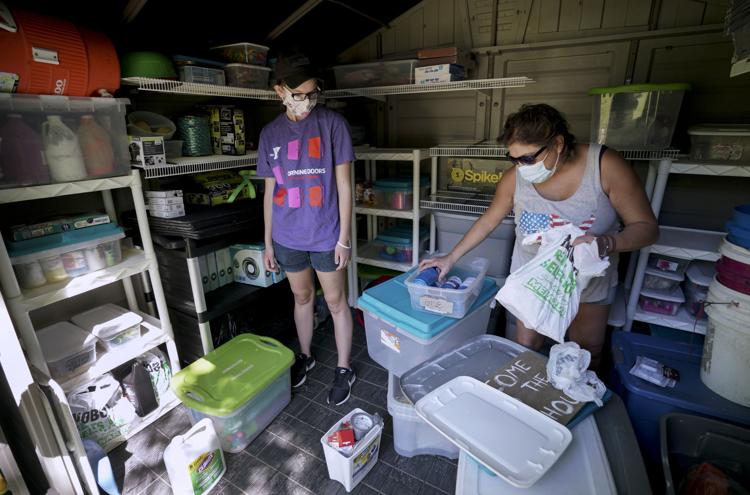 Warner Park - screening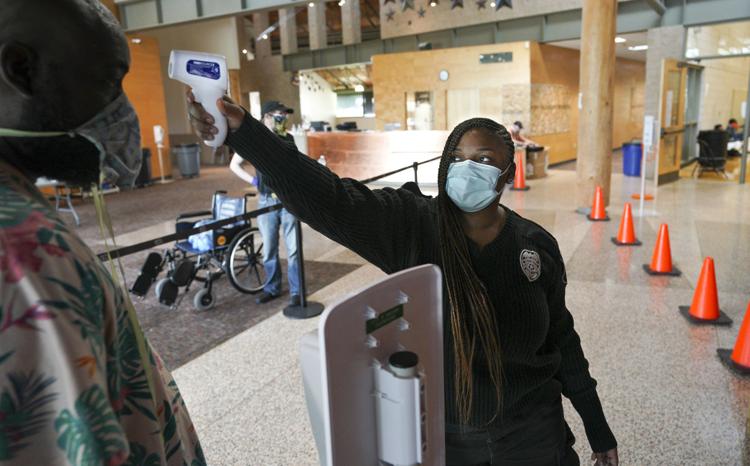 Outdoor Dining East Main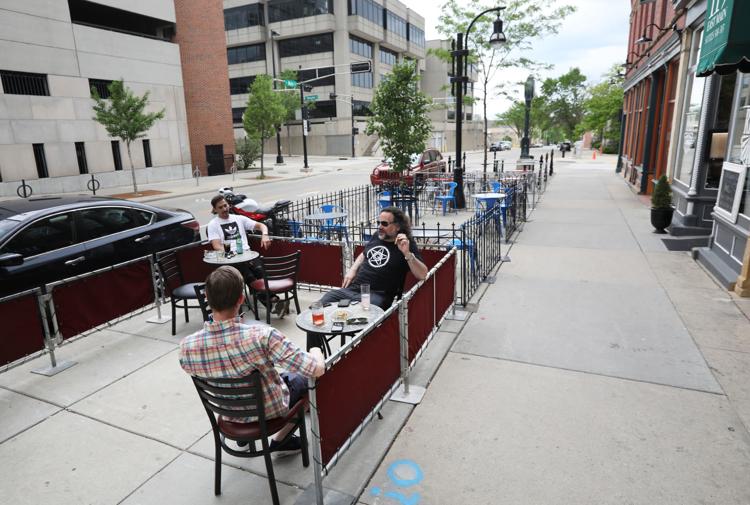 Spacing out customers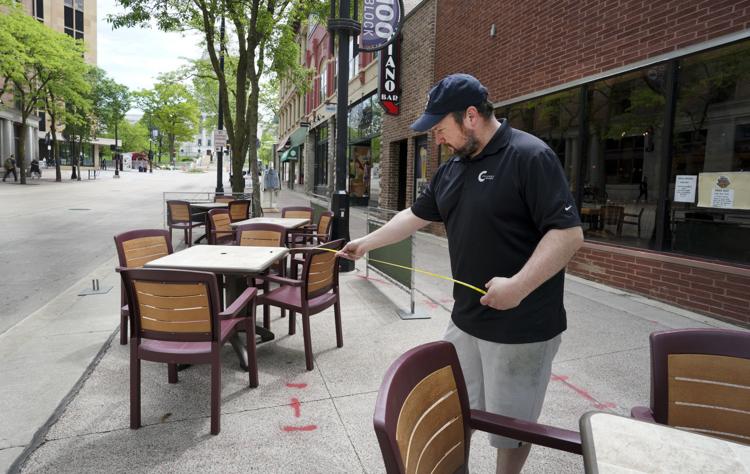 Getting a tattoo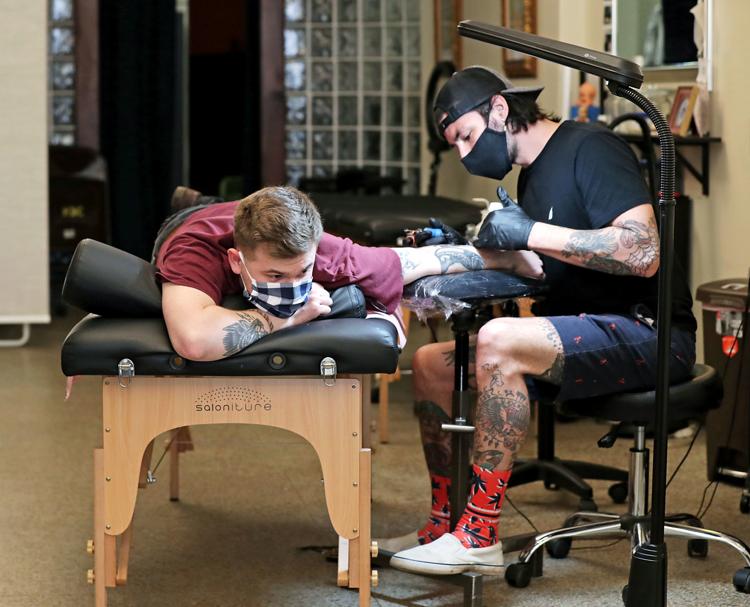 Memorial Day ceremony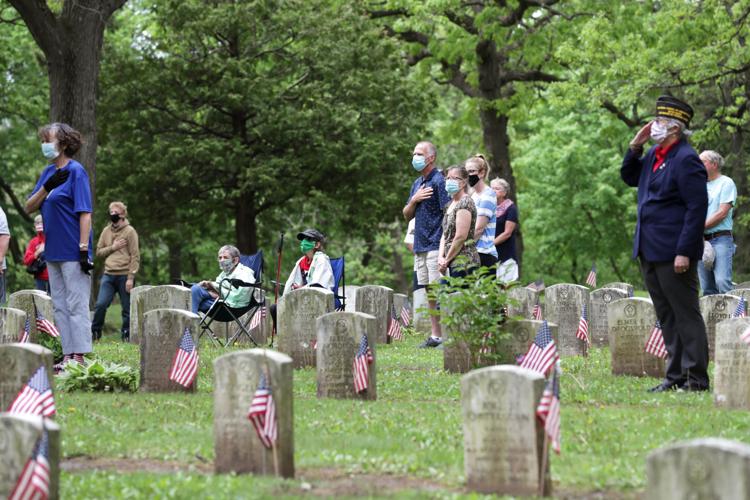 Memorial Day weekend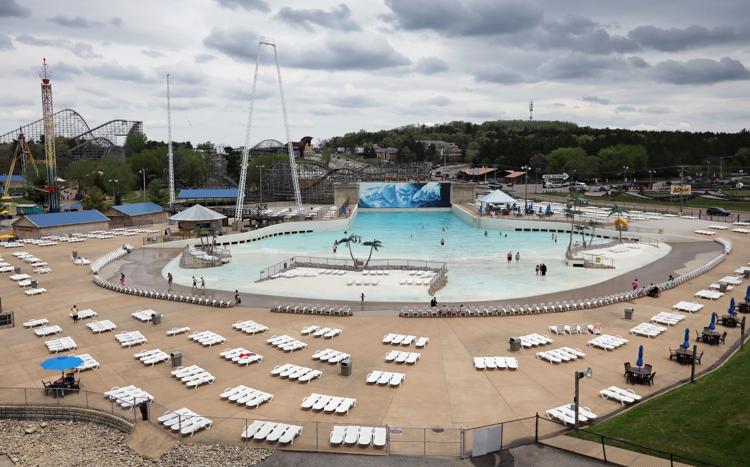 Memorial Day weekend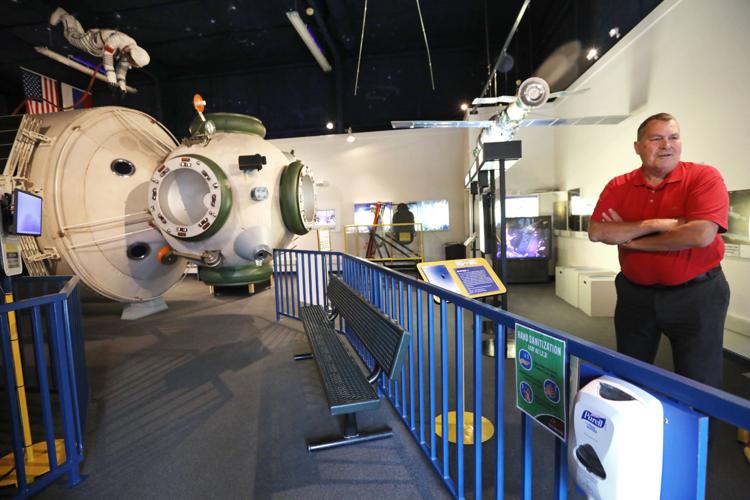 Salons Opening
Fitness openings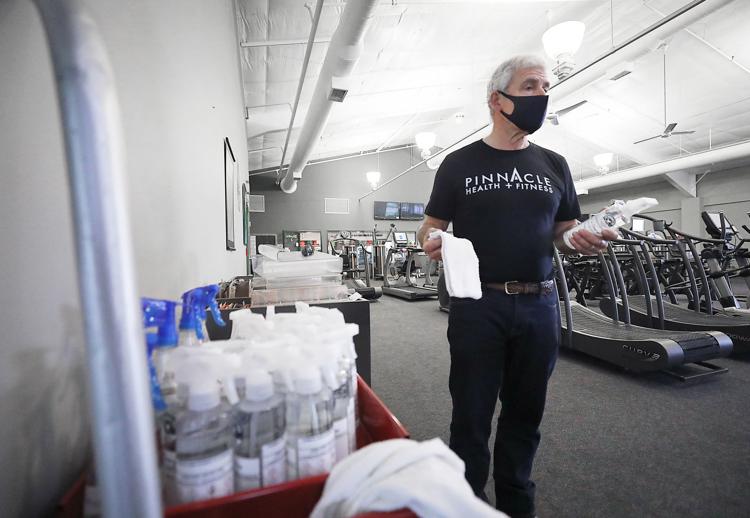 Duck Pond Drive-In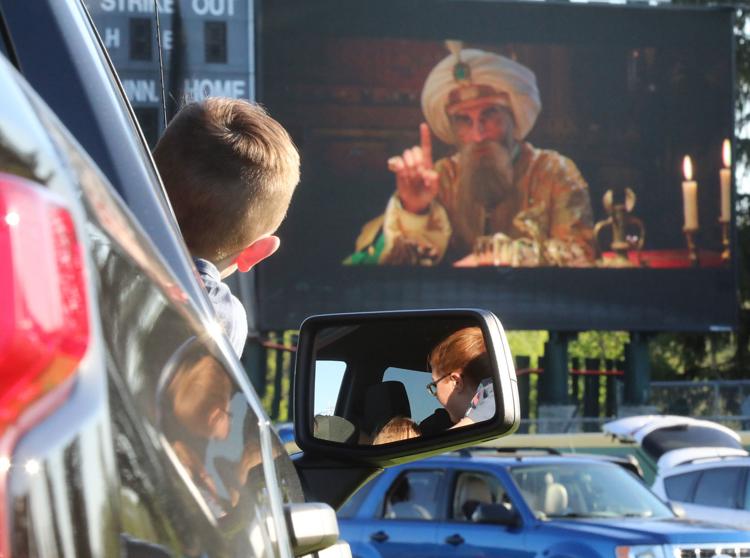 Memorial Union crowd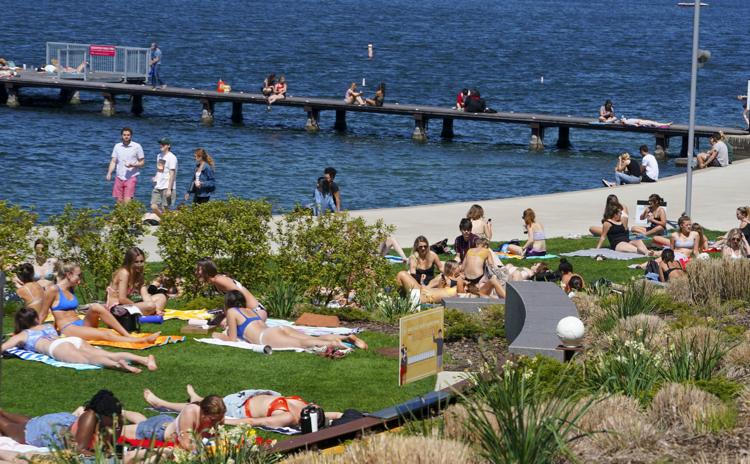 Child care at YMCA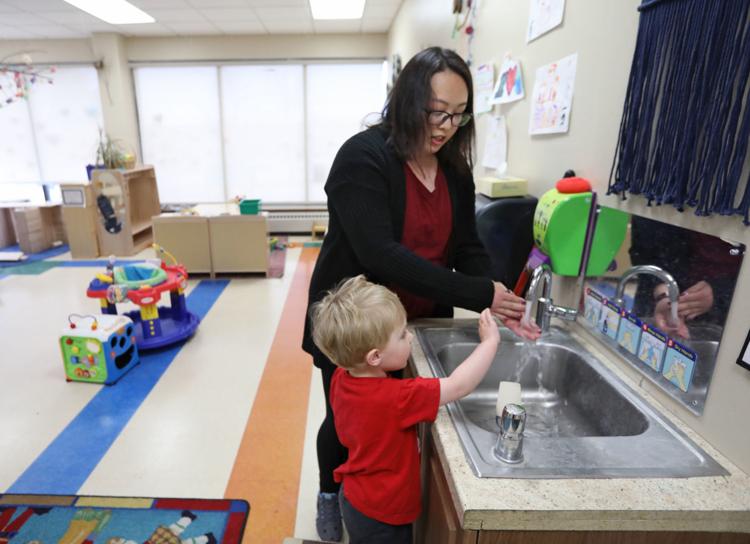 Bikers on Arboretum Drive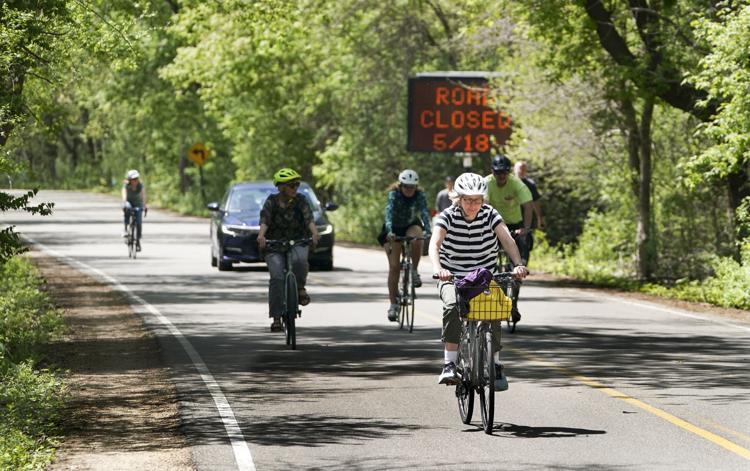 Brittingham Boats
Restaurant open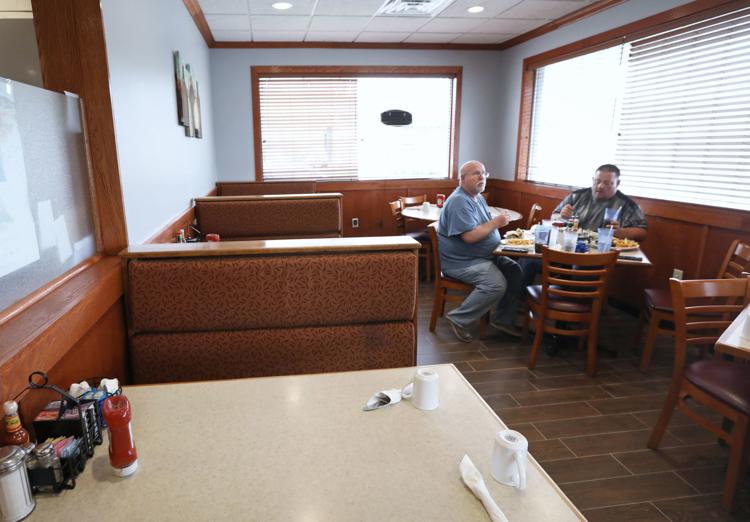 COVID-19 businesses reopen
Restaurant, bars reopen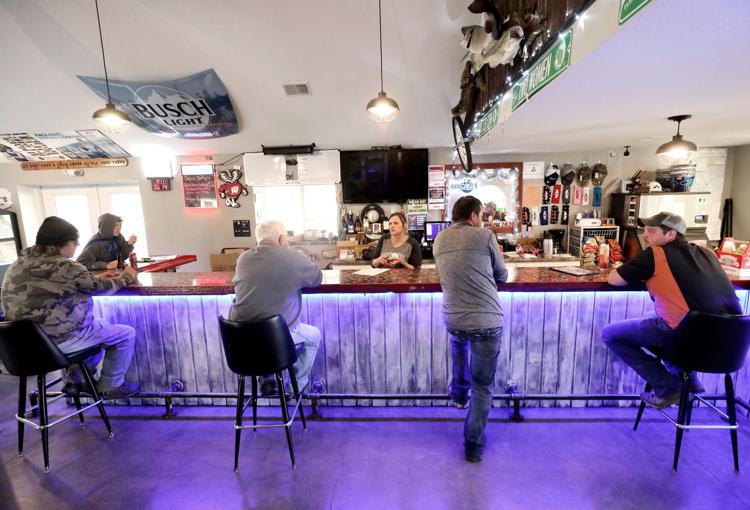 Dentist with patient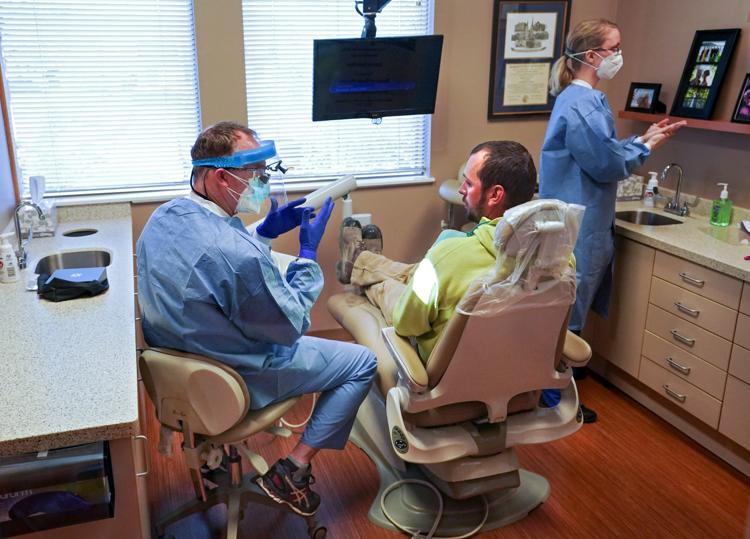 Dane County institutes order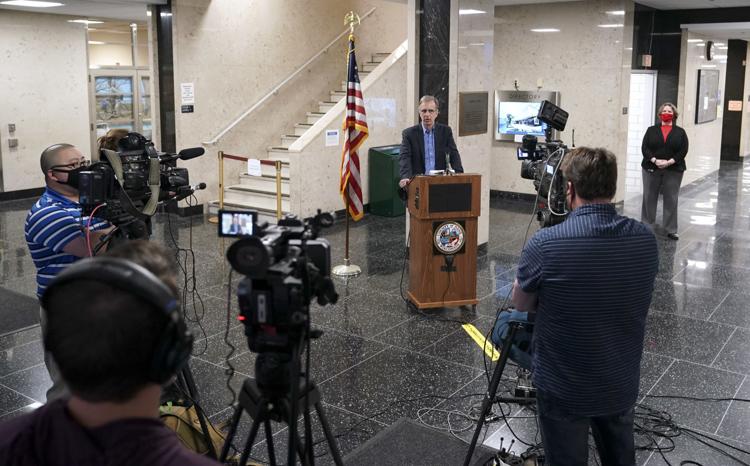 Carry-out food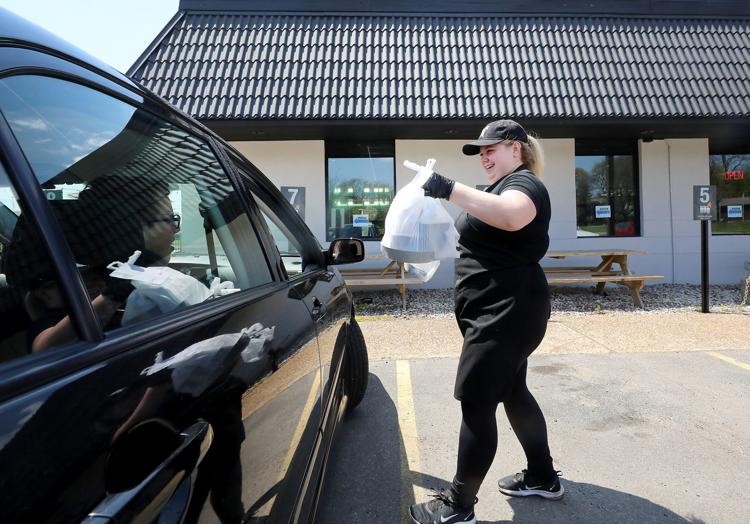 Small retailers reopening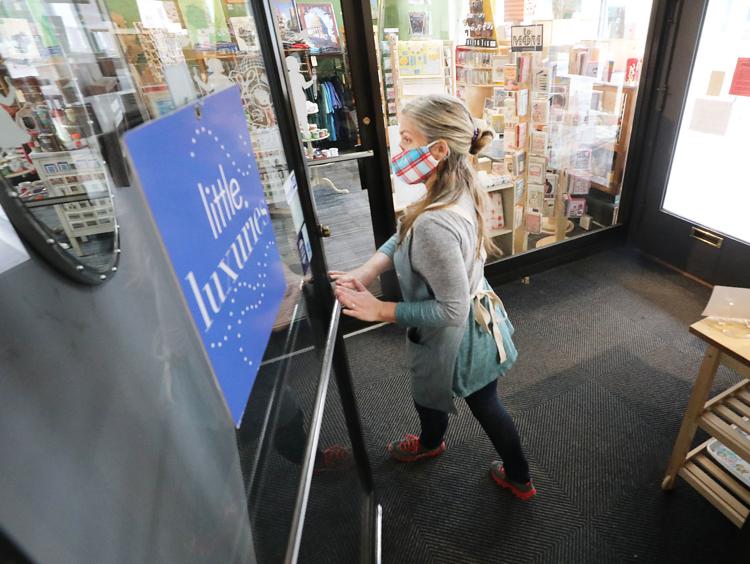 Shoe store reopening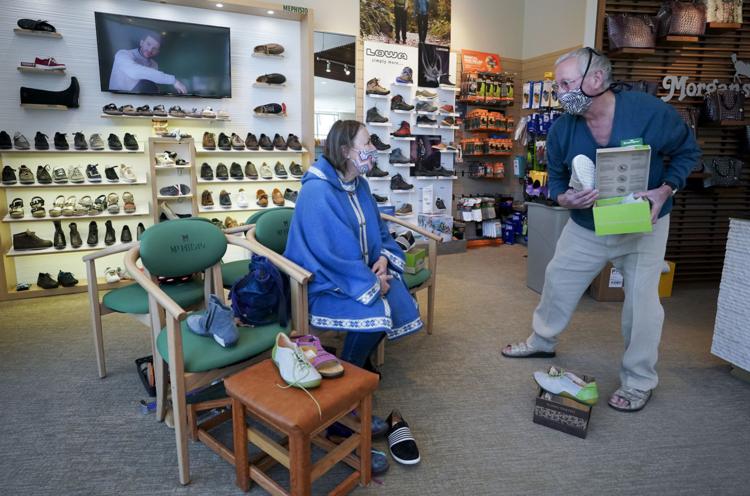 COVID 19 testing site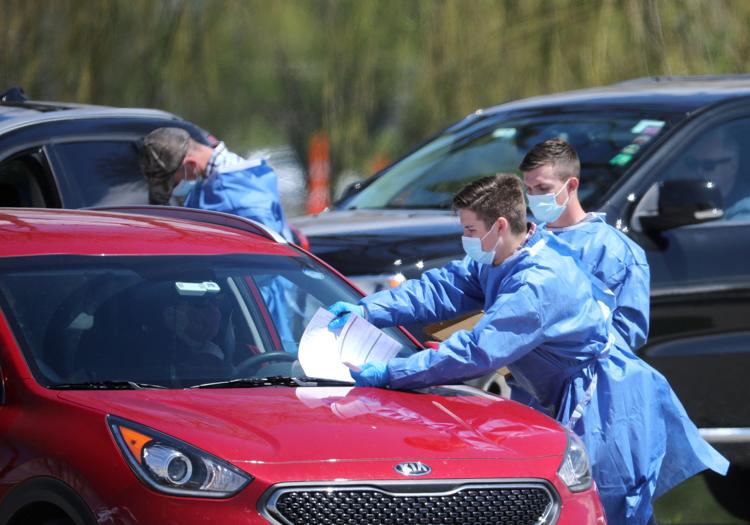 COVID 19 testing site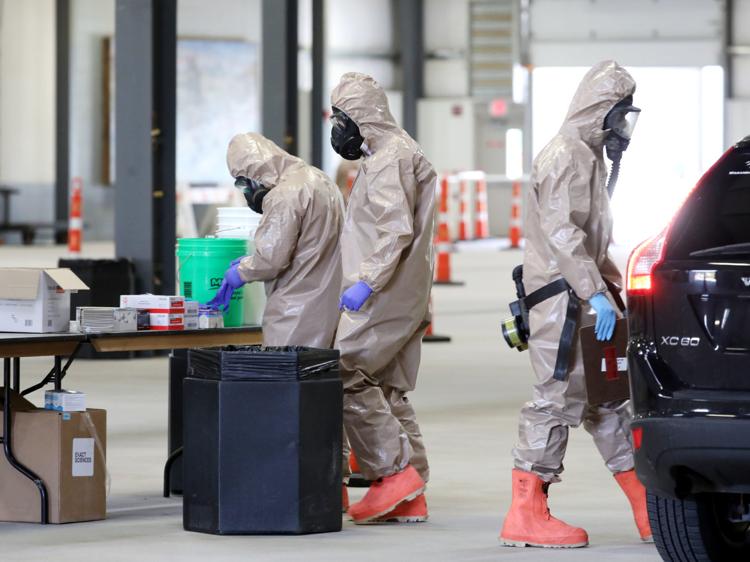 UW-Madison virtual graduation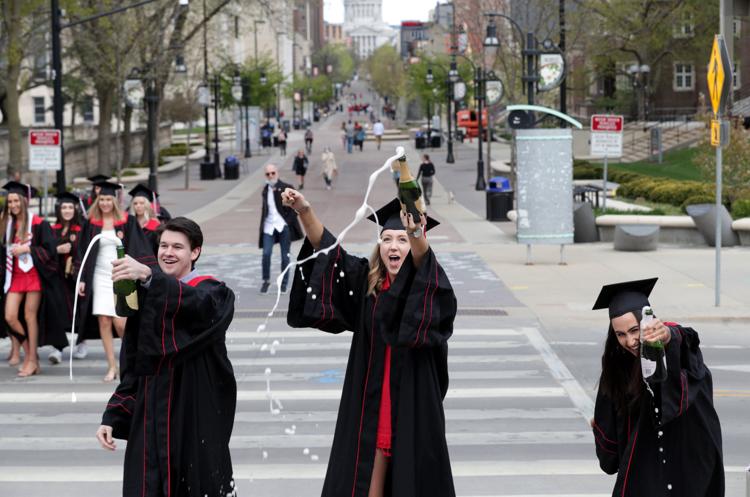 Monona Library Curbside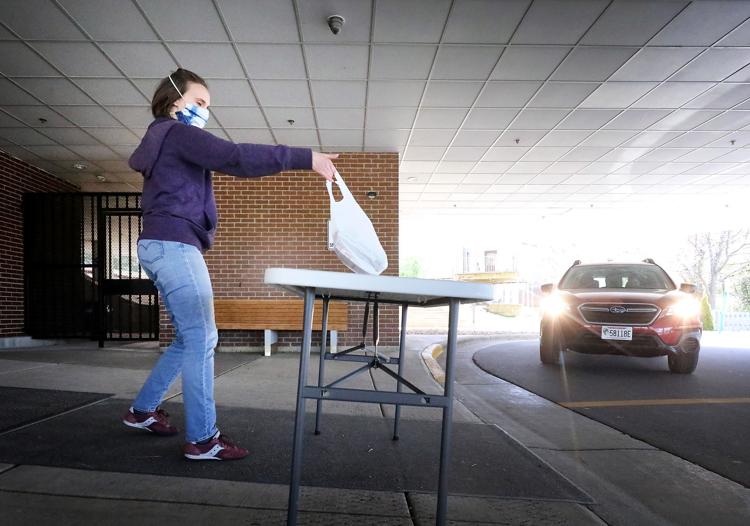 COVID-19 meat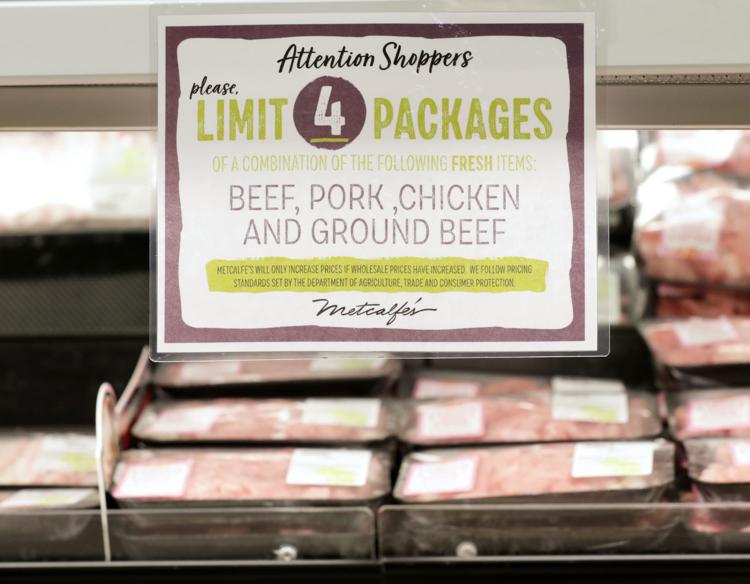 Homeless in parks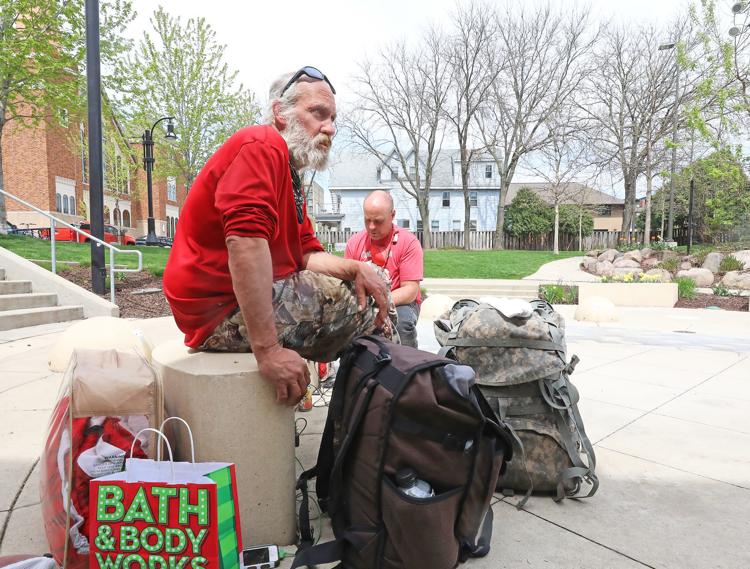 UW Commencement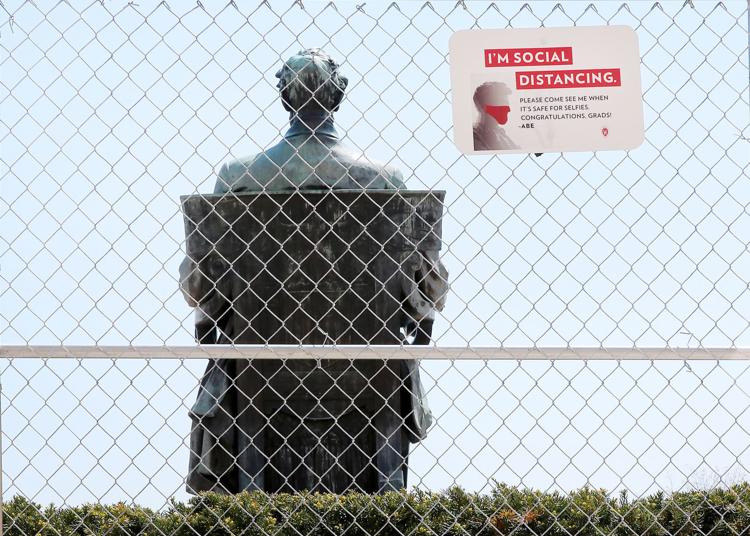 River Food Pantry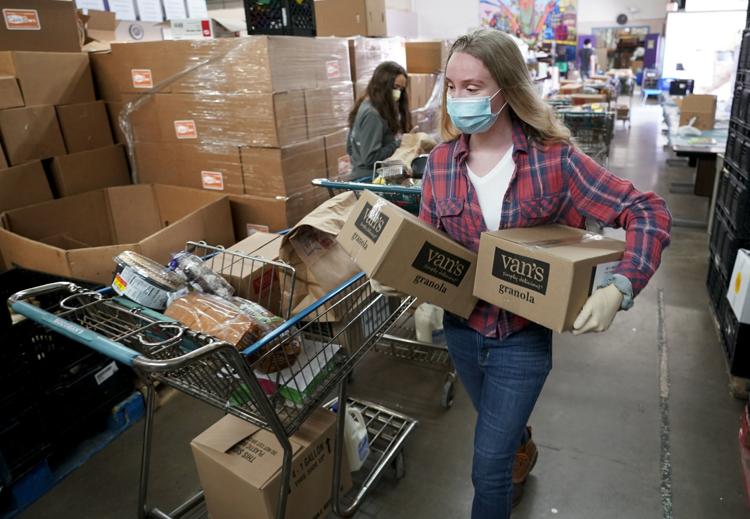 Dane County tourism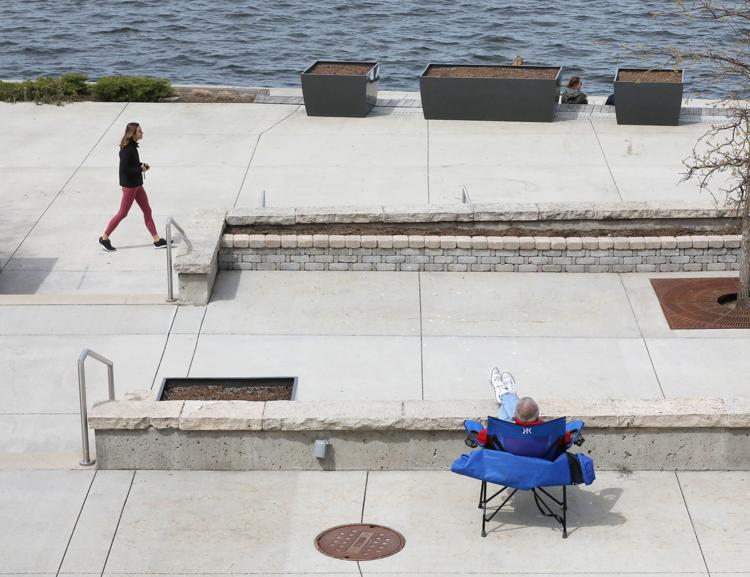 "Outside Looking In: A Drive-Thru Exhibition"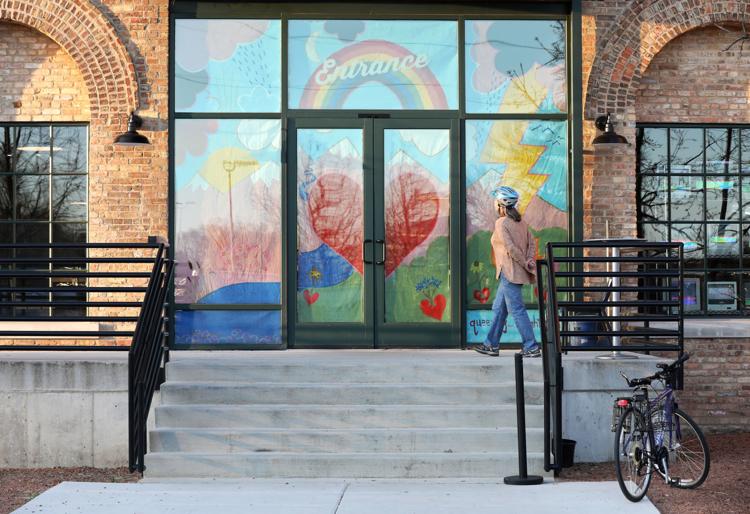 COVID-19 Menards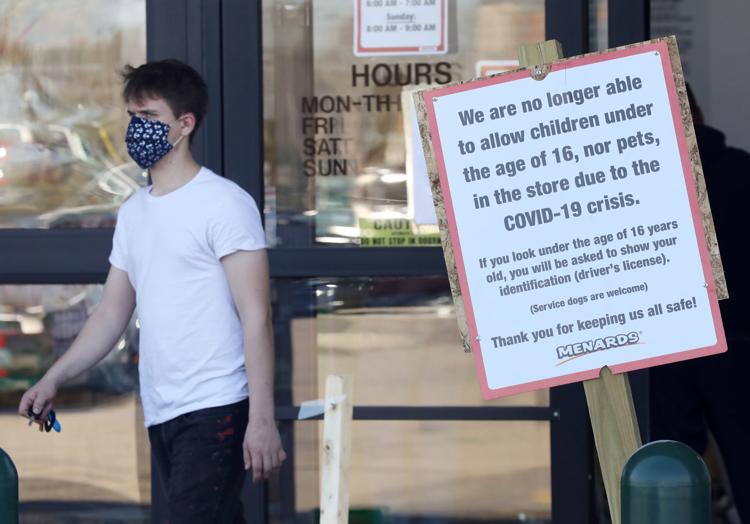 Covid Assembly Hearing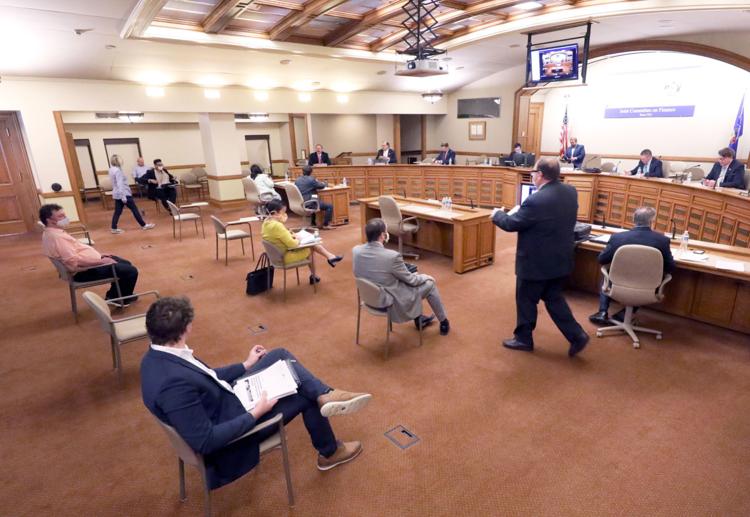 UW furloughs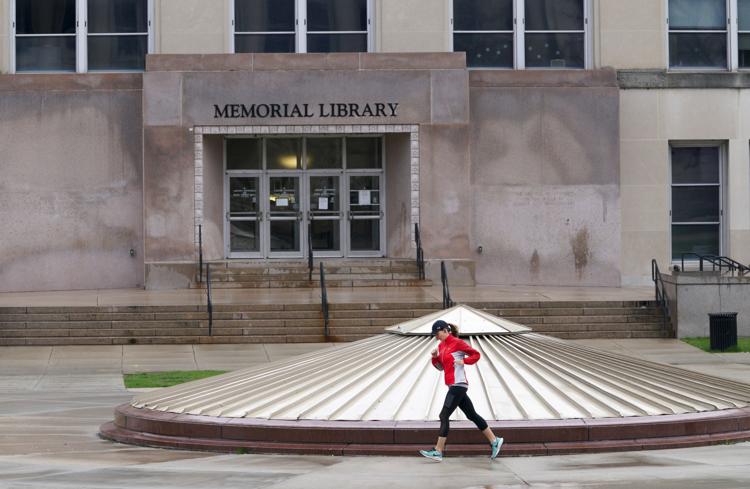 Stay safe, Badgers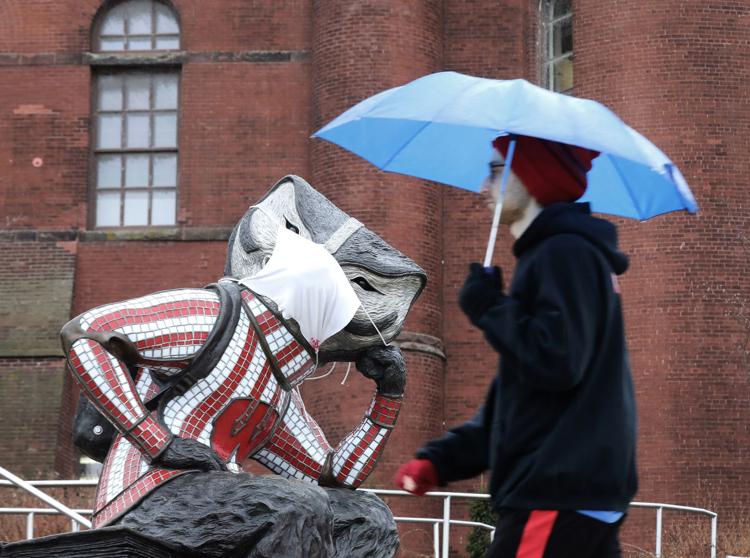 Celebrating 103 - From a distance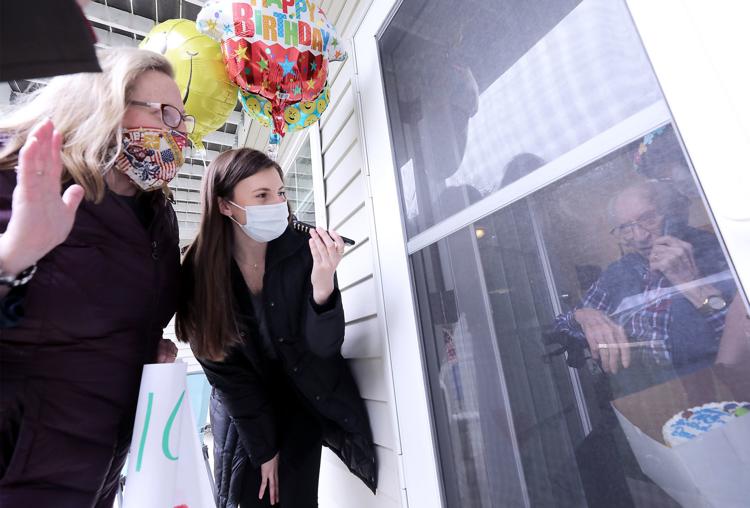 COVID-19 protest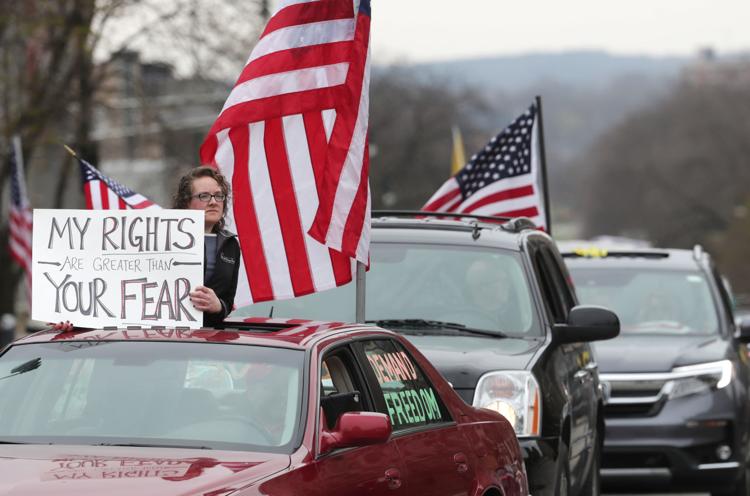 COVID-19 candle installation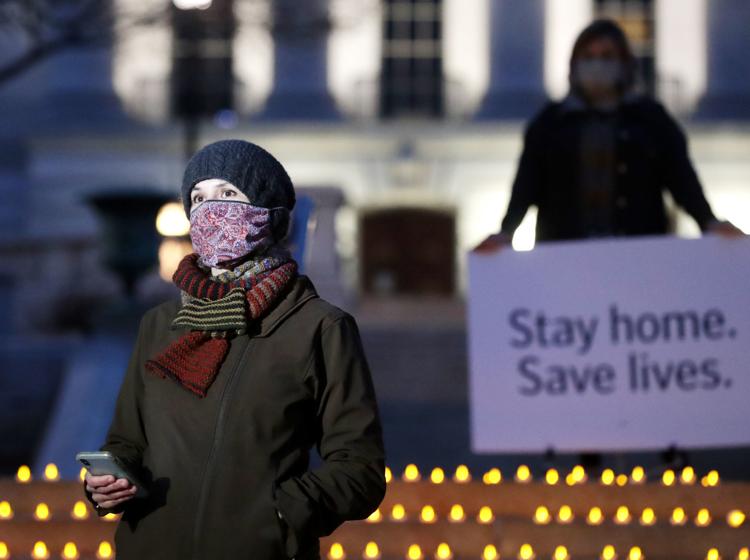 COVID-19 candle installation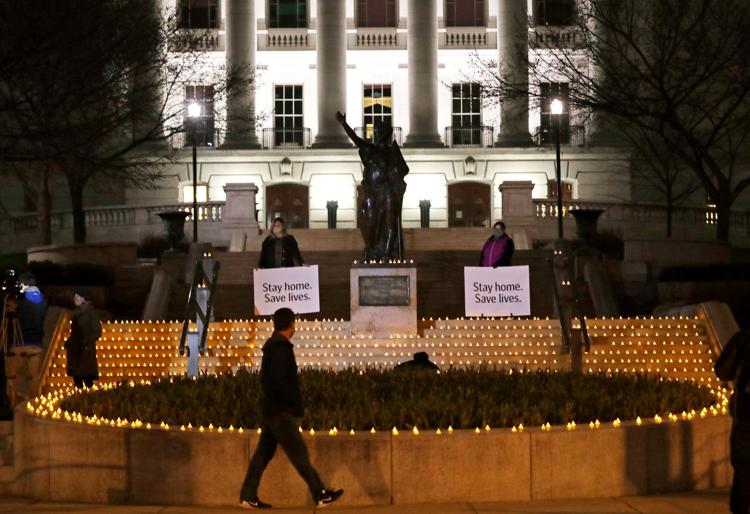 A fishing opener amid COVID-19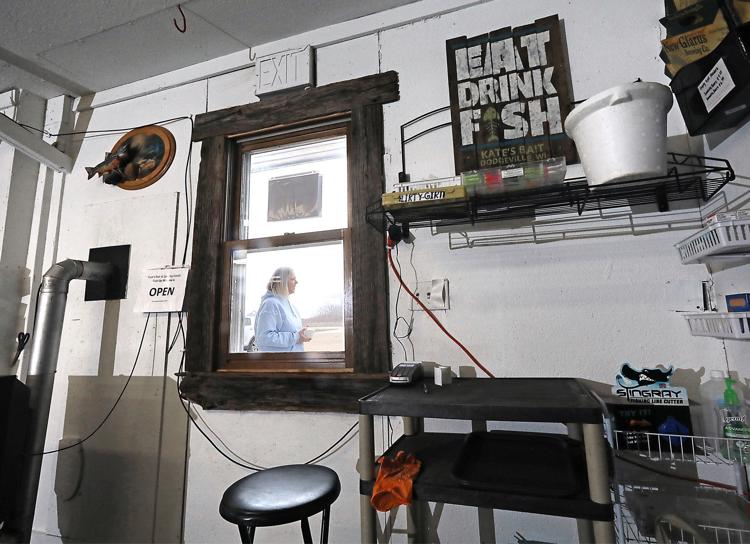 COVID-19 UW-Madison students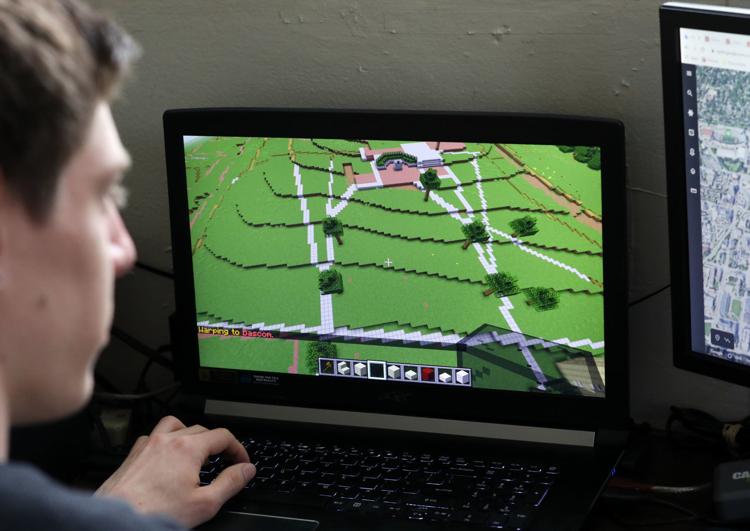 Covid Public Employees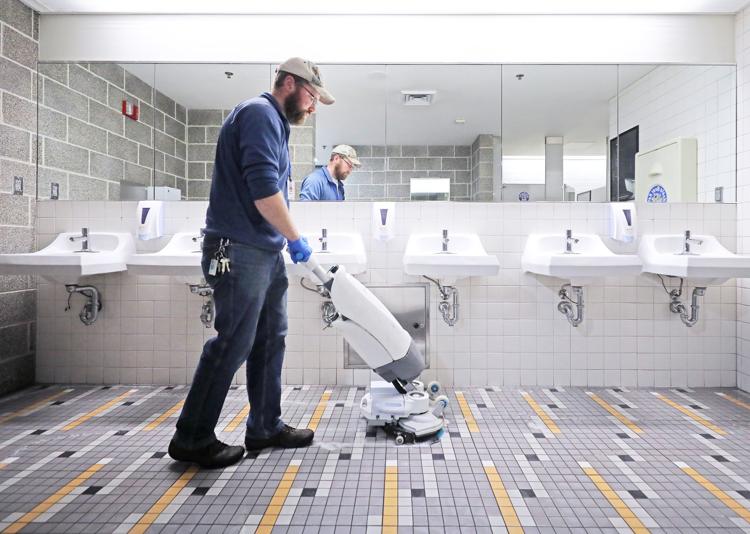 Act of Appreciation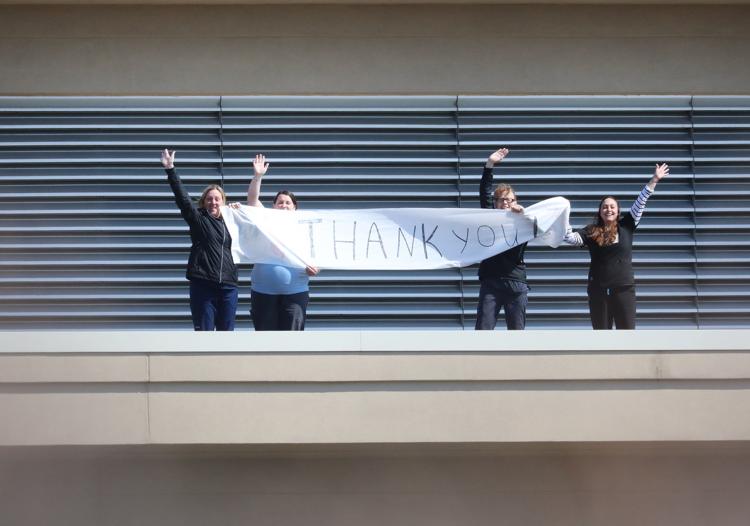 Brazelton with video screen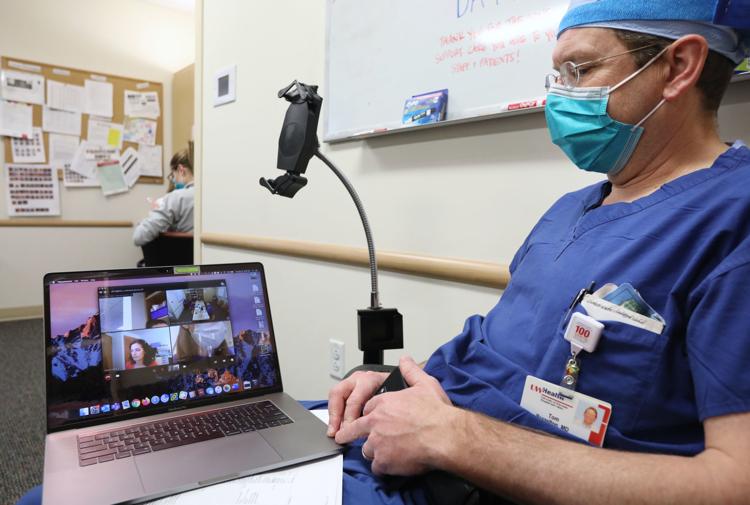 Saris stays busy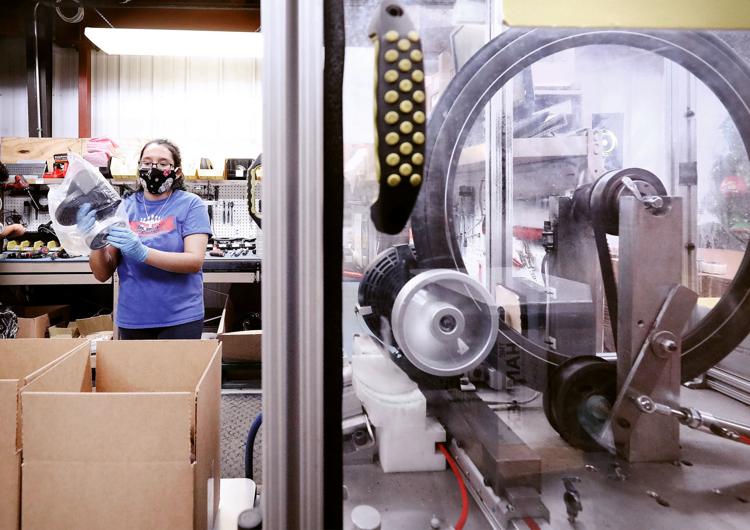 Absentee ballots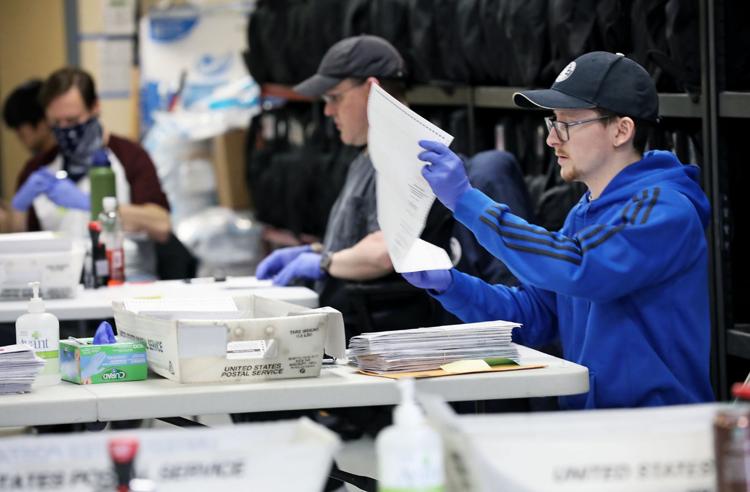 UW Covid Testing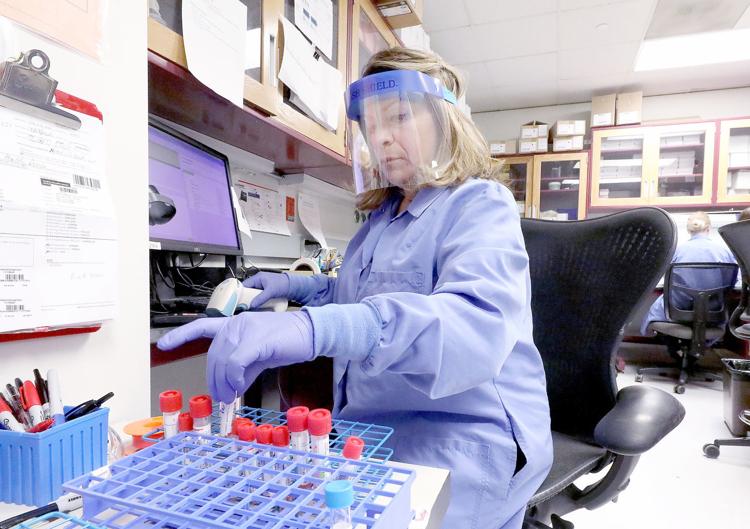 Covid State Parks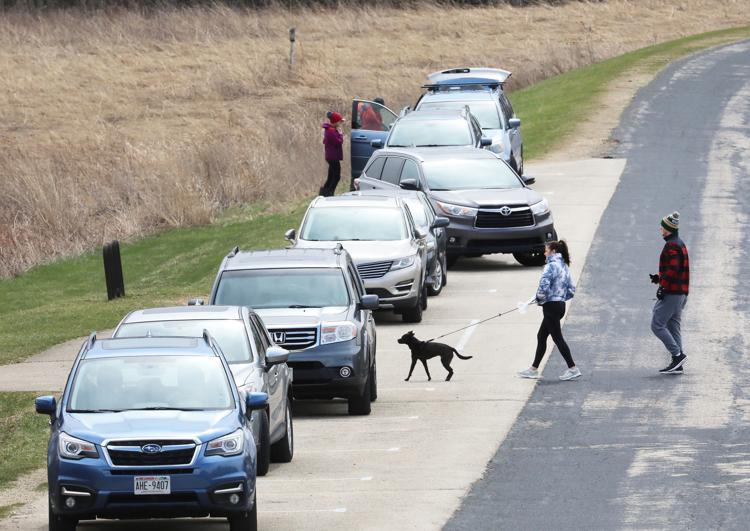 Easter baskets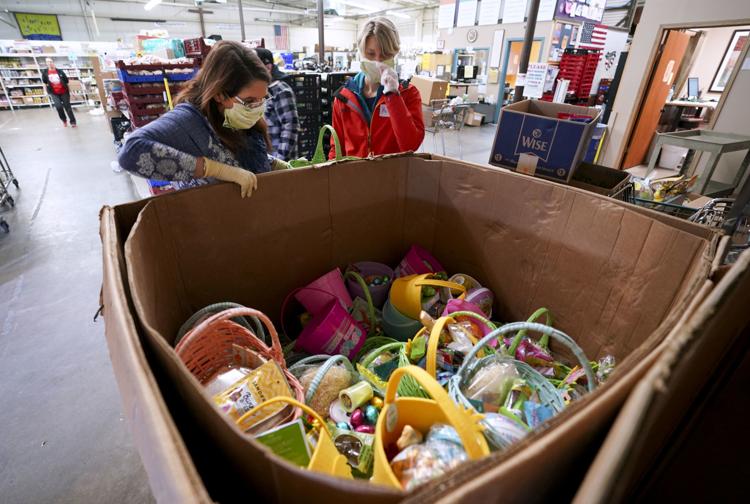 As social distancing progressed into an official order to stay in our homes, Madison has started to look more like an empty shell rather than …
Election Day with COVID-19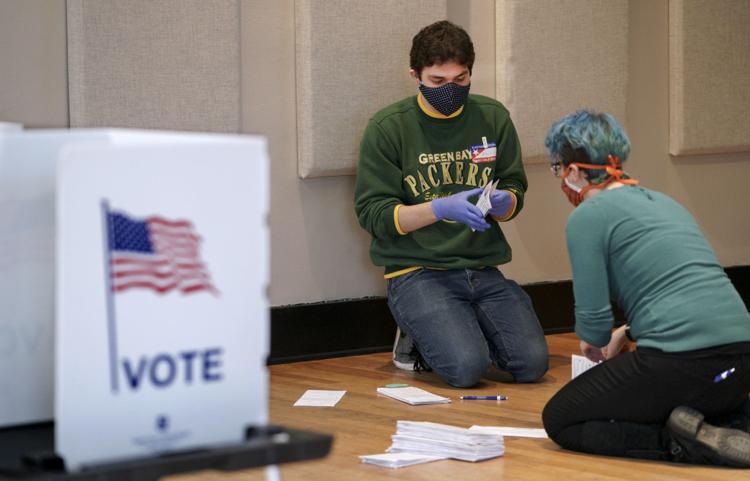 COVID-19 Journaling Project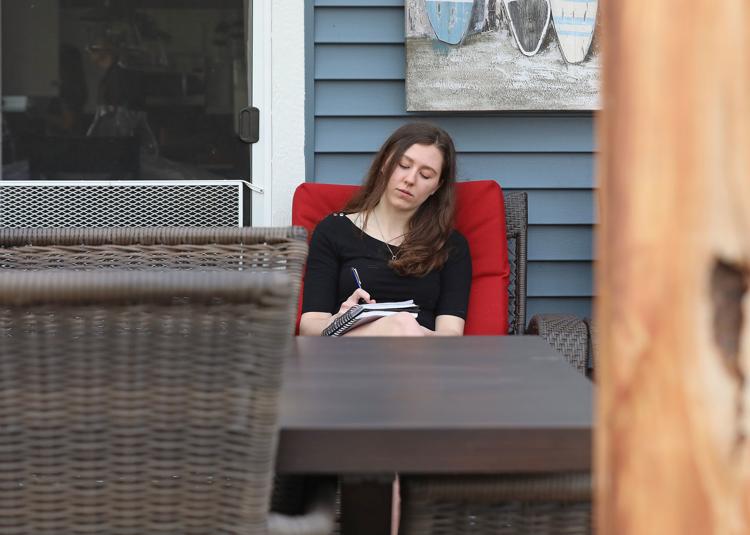 Election Day protest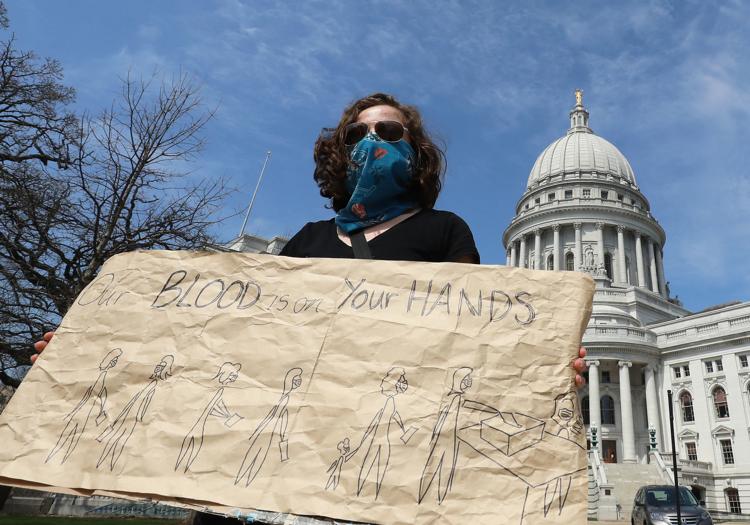 Election Day with COVID-19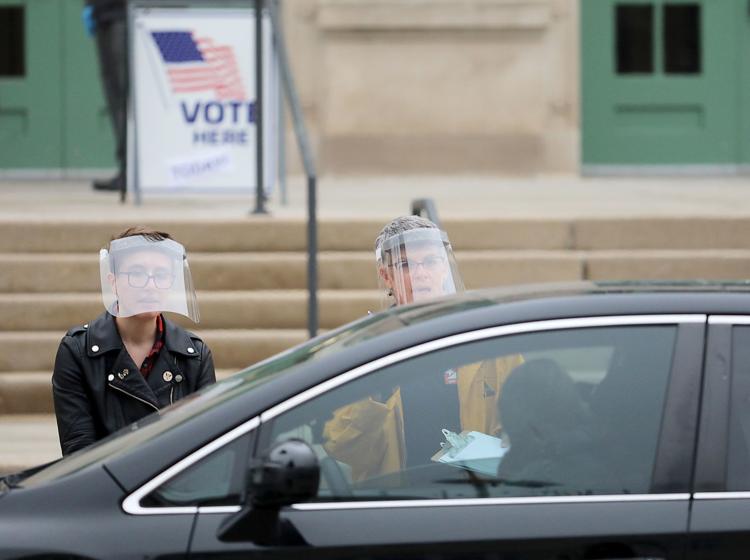 Honoring Essential Workers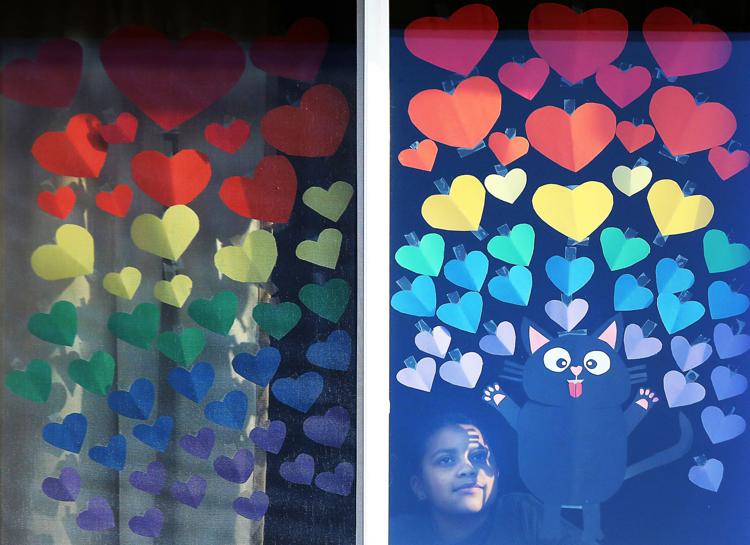 Metro Transit Butler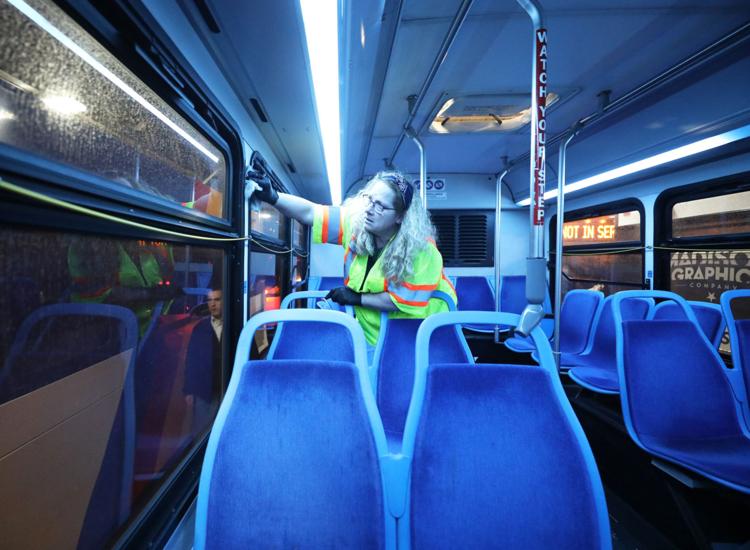 Election set for Tuesday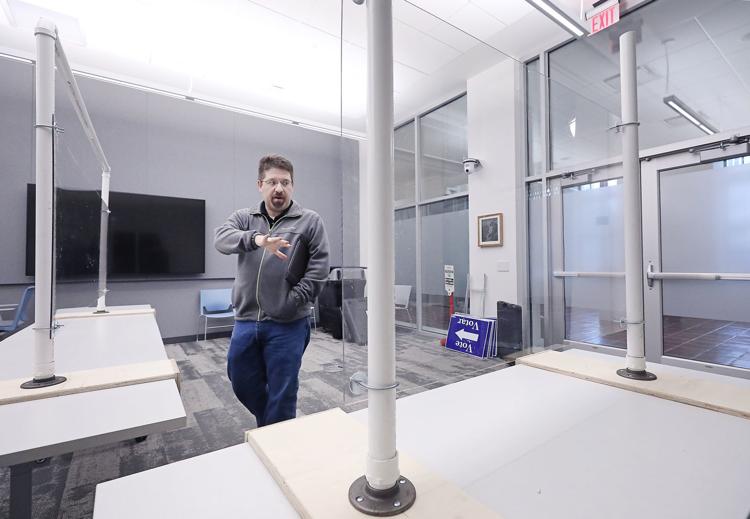 Robots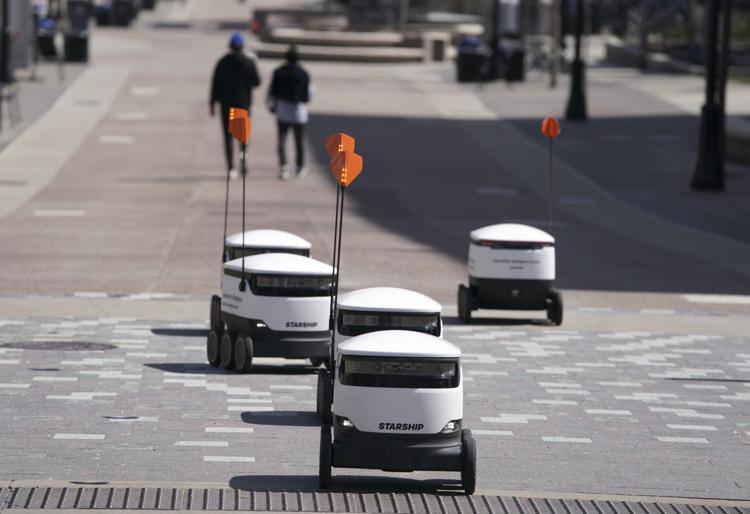 Nolan family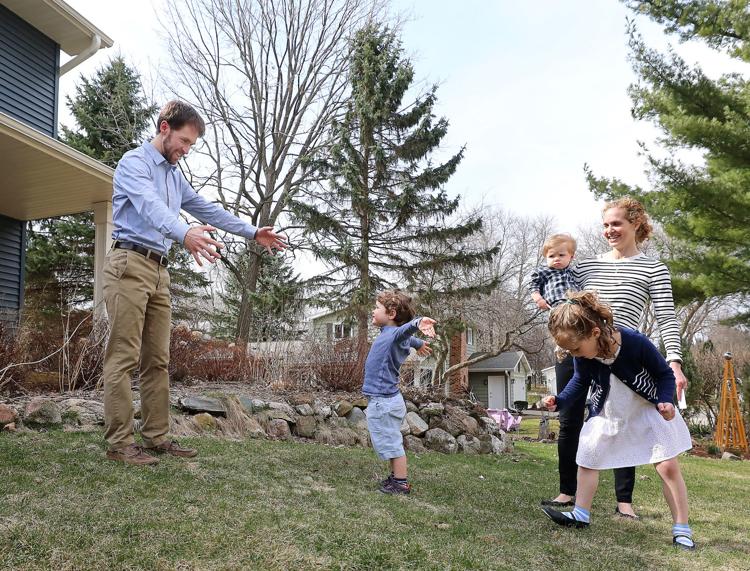 Stressed over closure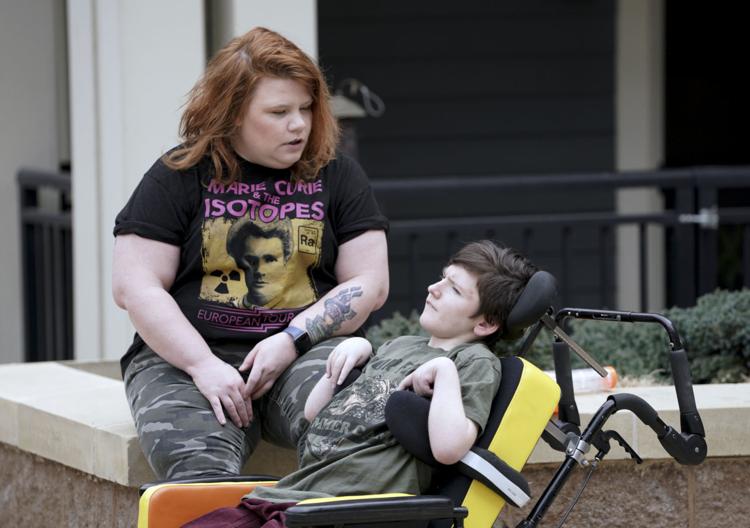 Amy Shircel, former COVID-19 patient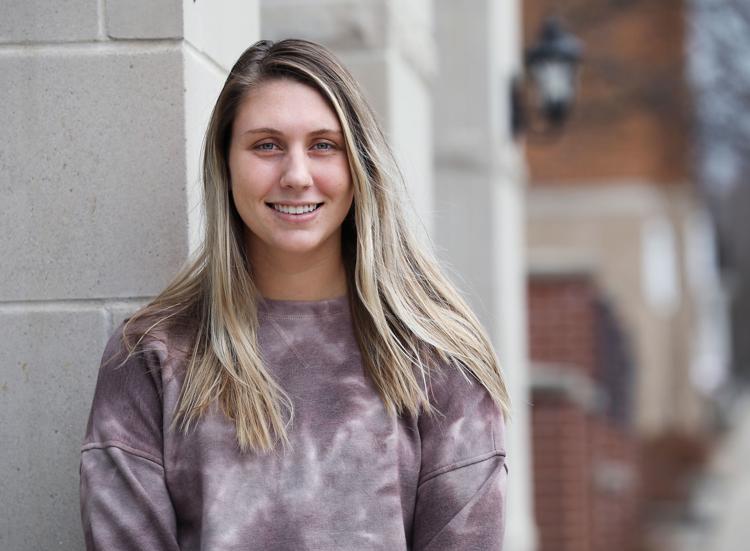 COVID-19 retail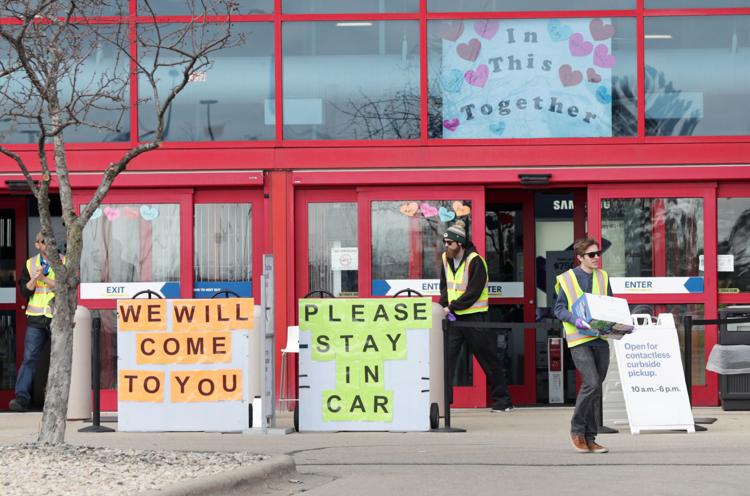 Playground closed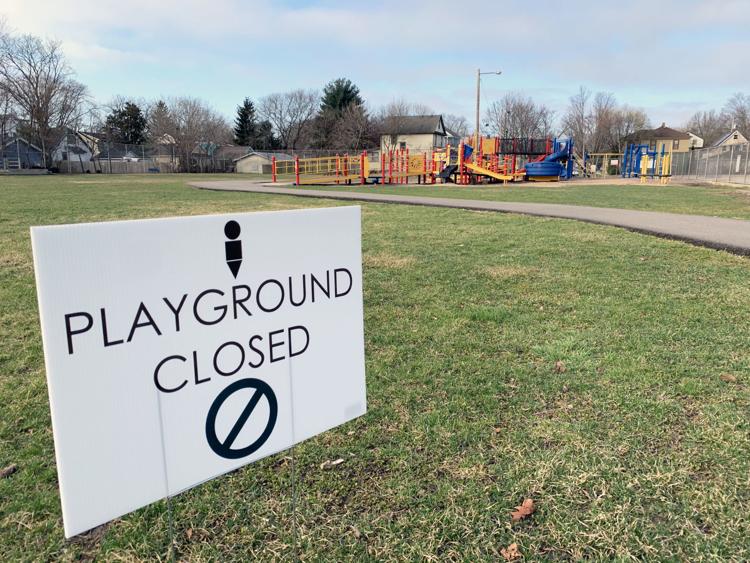 Little Library closed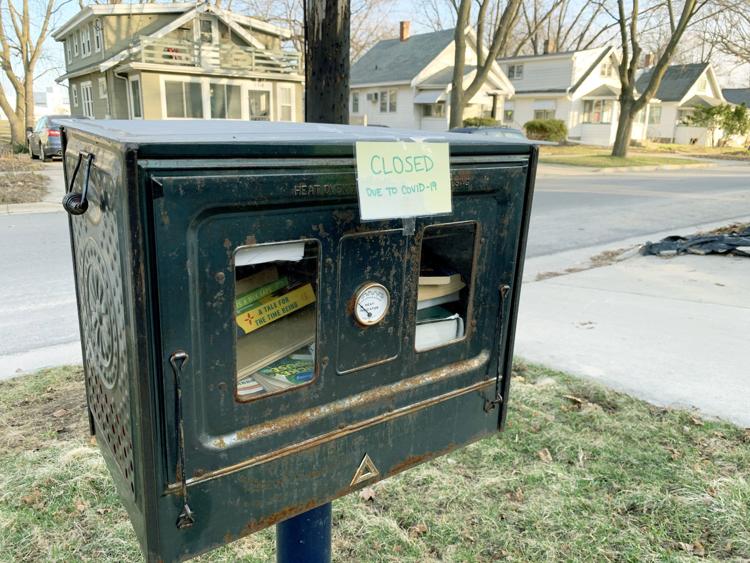 Face shields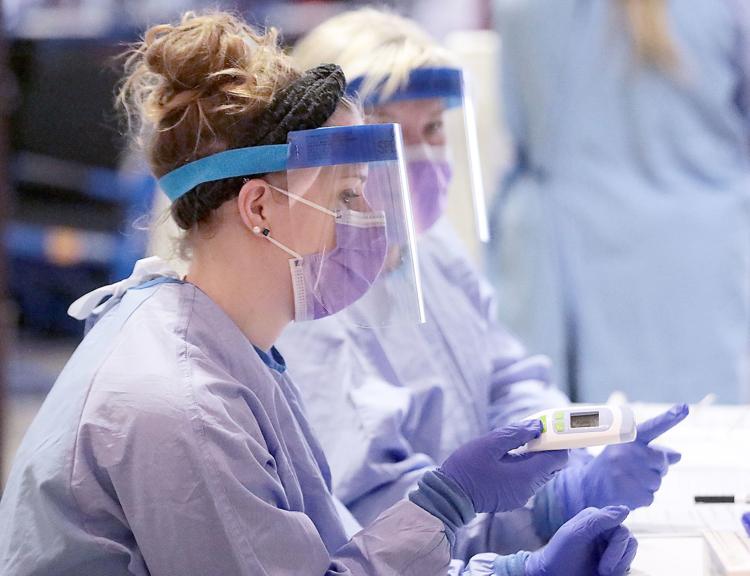 Entryway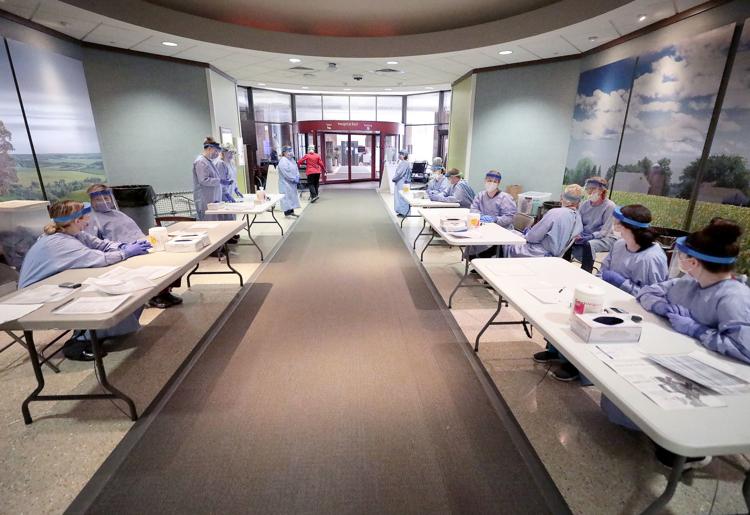 Carwash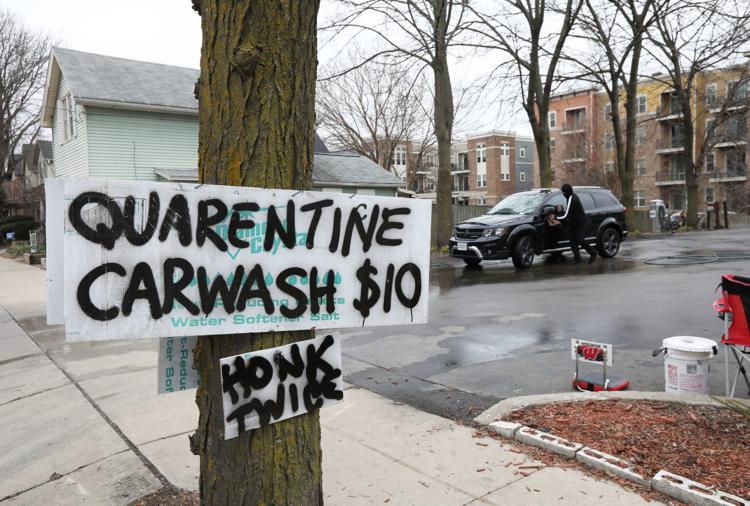 Rent strike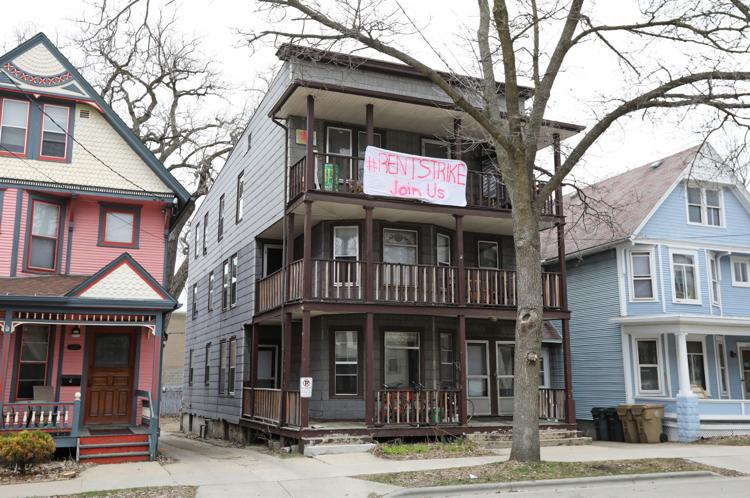 Election COVID-19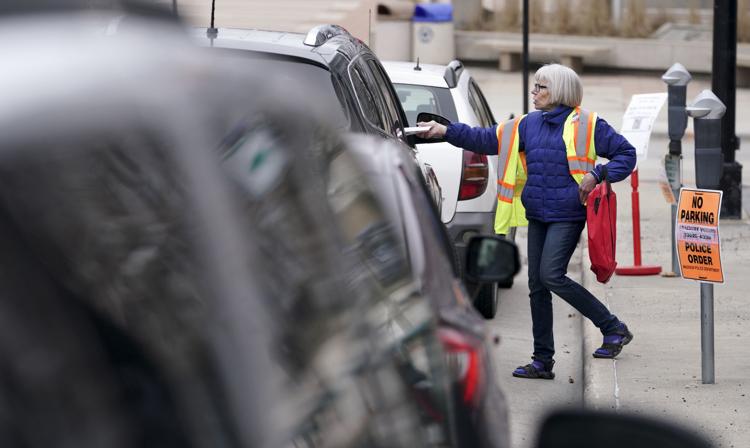 Precious Cargo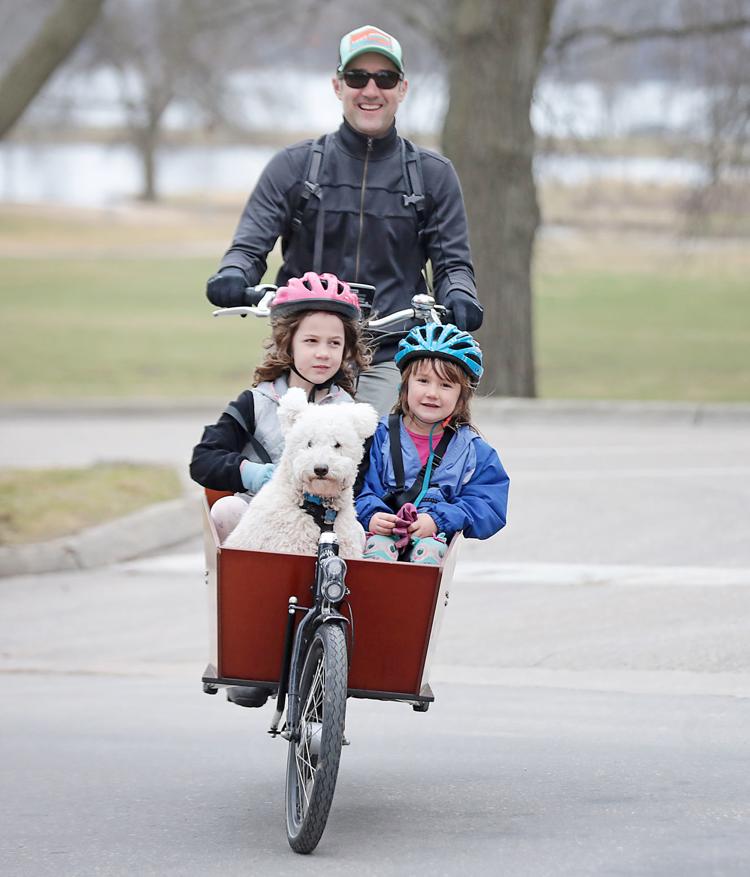 Lori and Chris Robson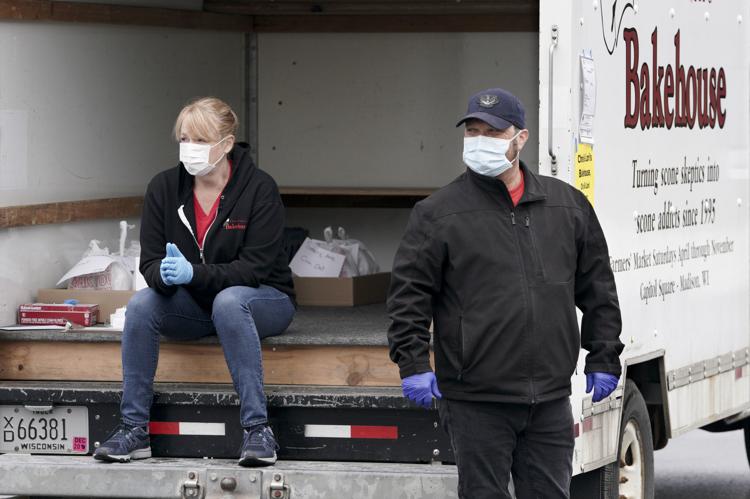 Chad Backes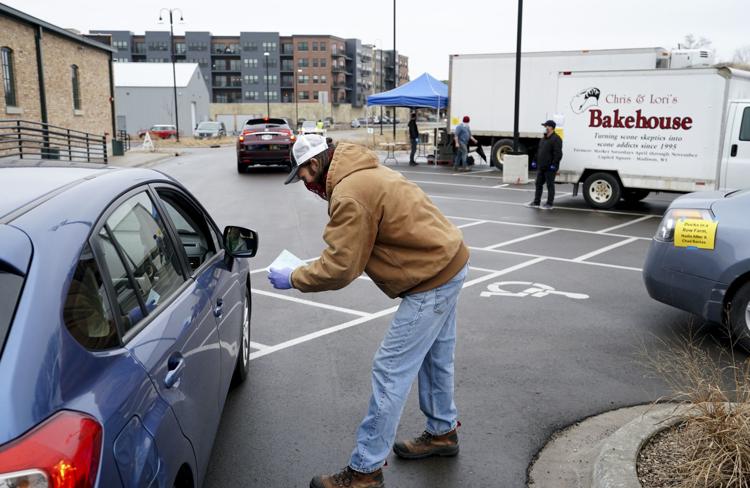 Tourism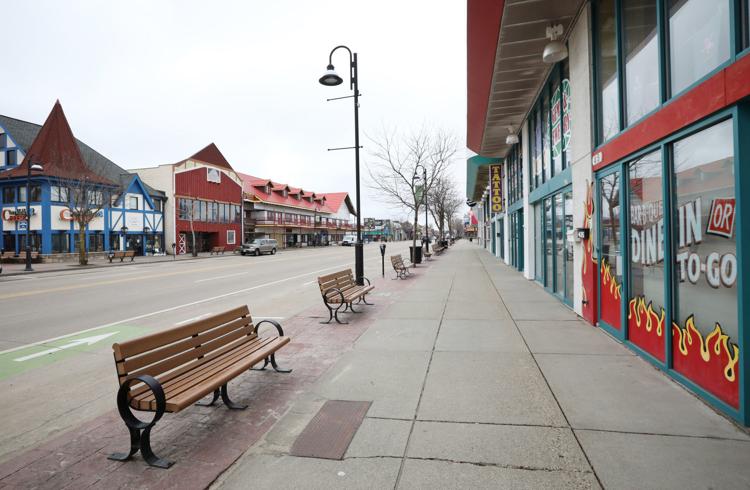 Tourism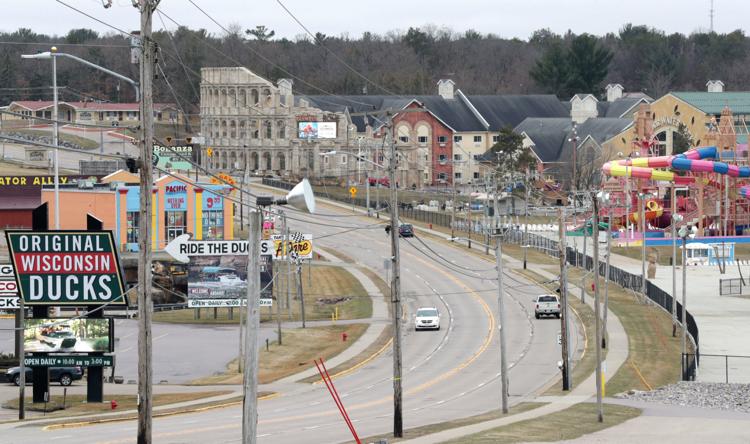 City Church live stream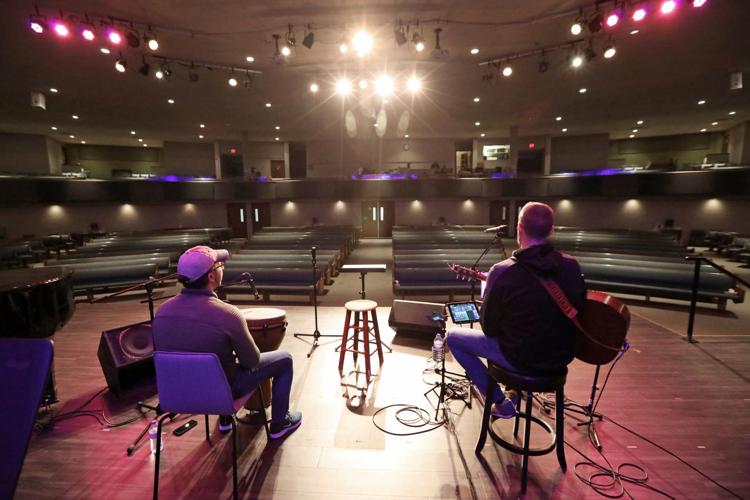 Covid Funerals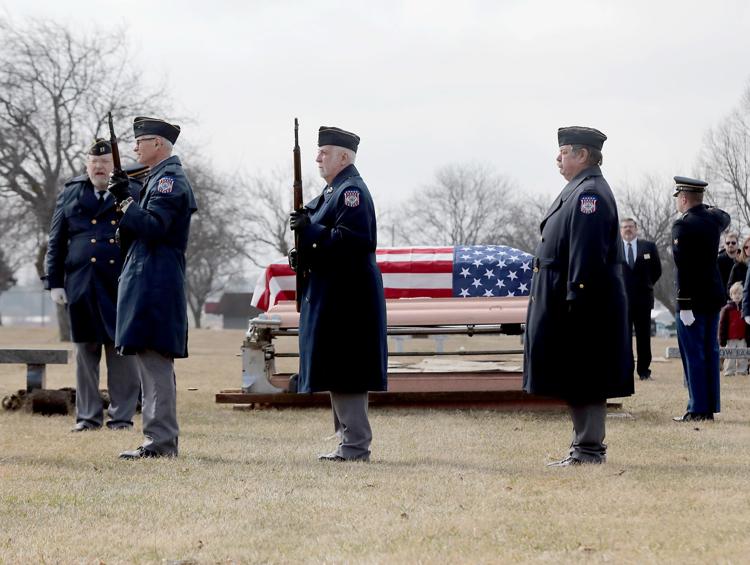 Covid Funerals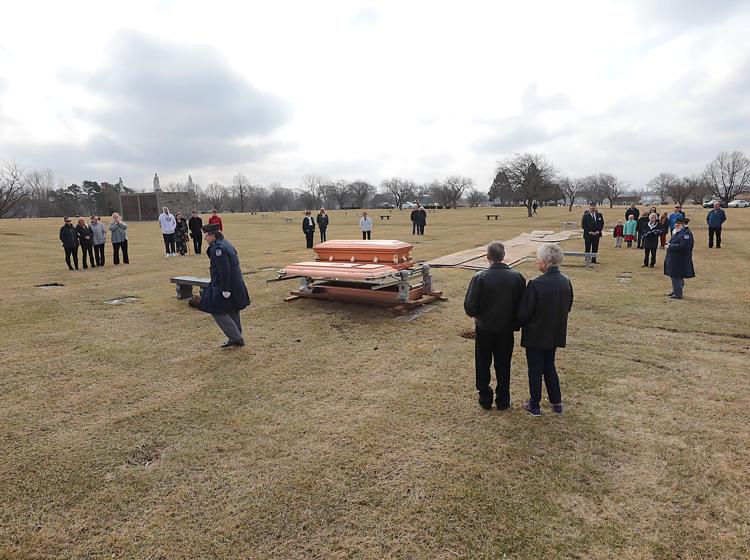 COVID-19 Sewn Masks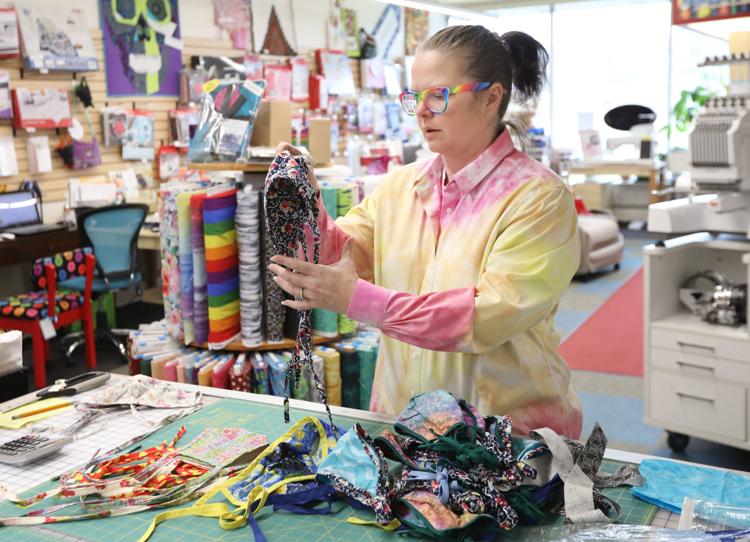 Traffic changes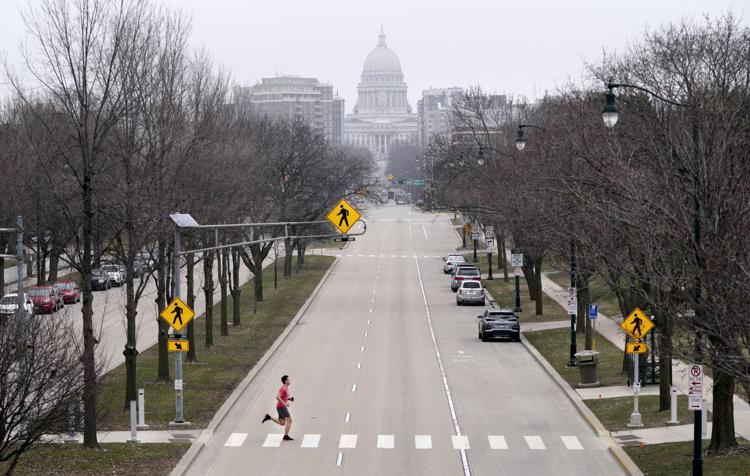 John Hicks getting a meal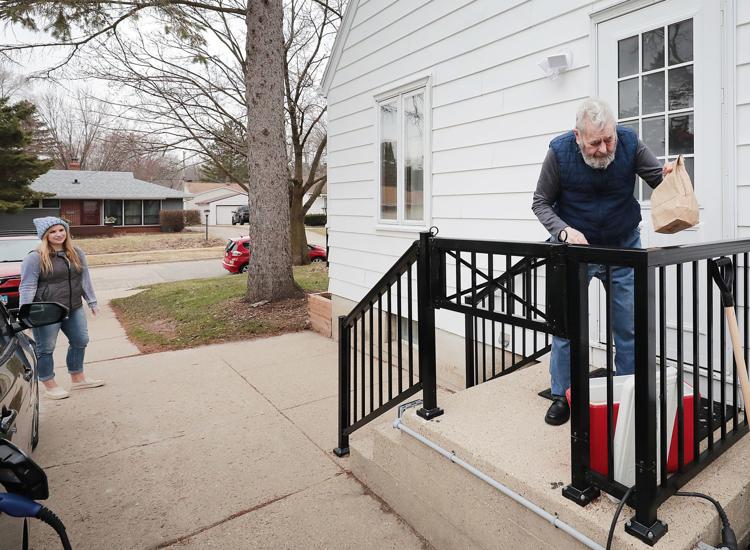 Rachel putting food in cooler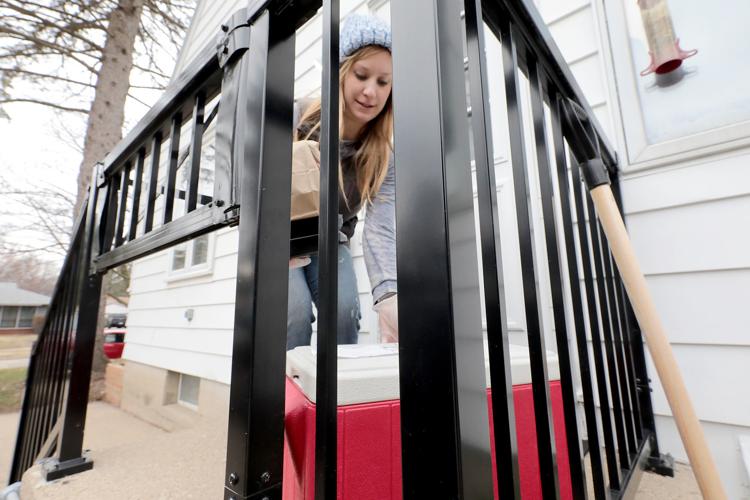 Mock Senate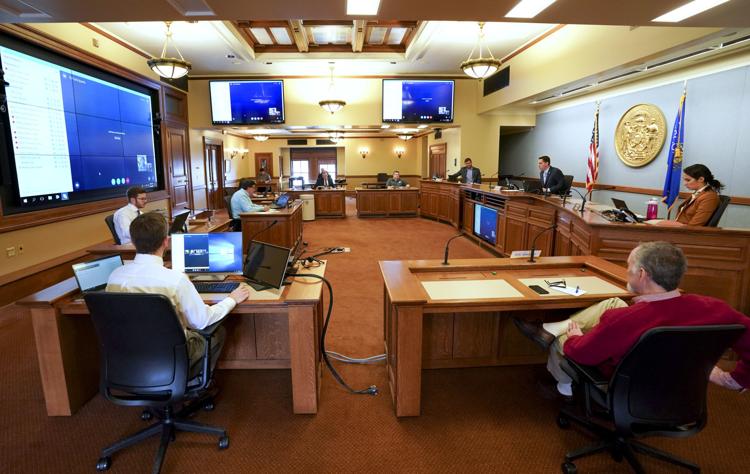 COVID-19 Ventilators 1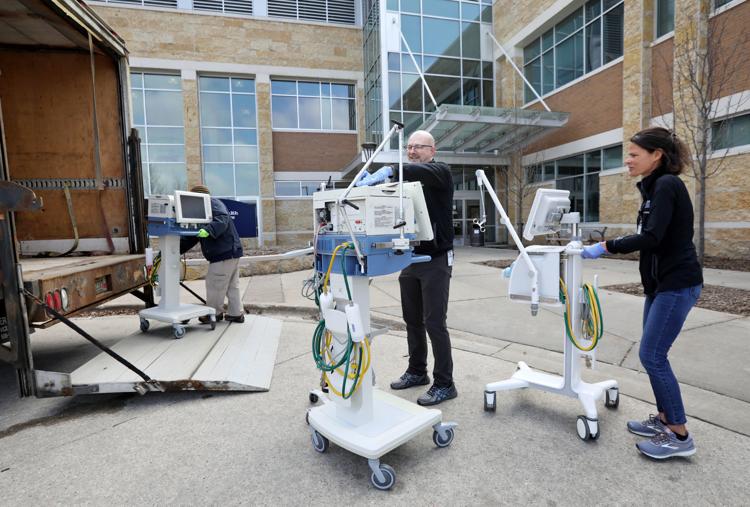 Covid Golf Courses 1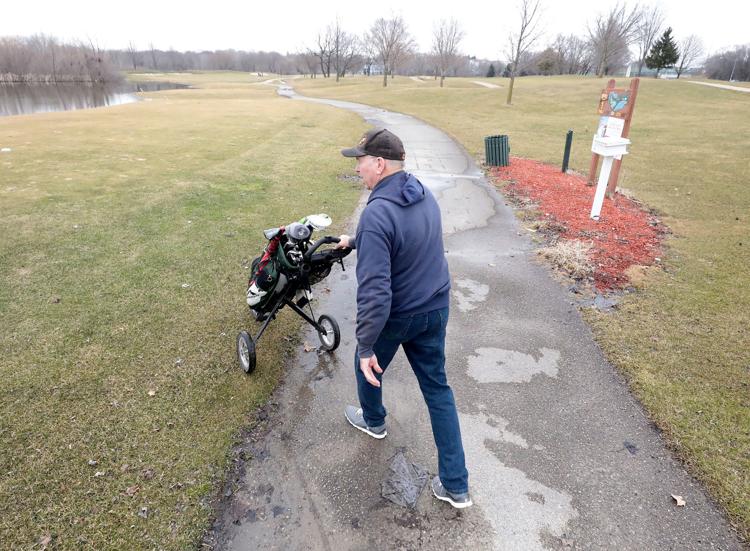 Tony Evers to order nonessential businesses to close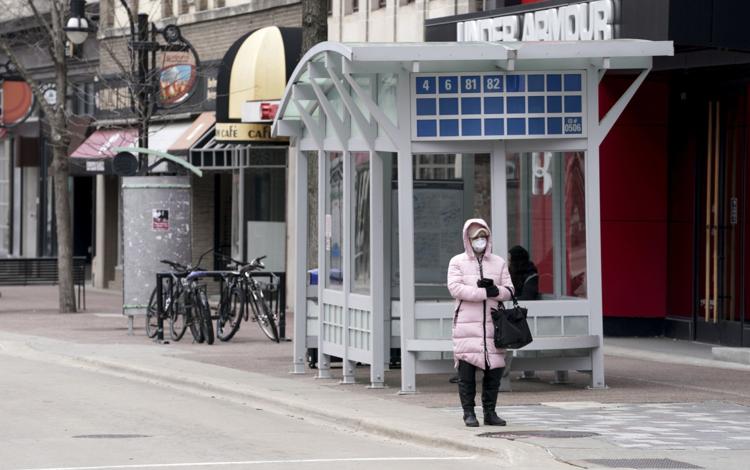 Tony Evers to order businesses to shut down to battle COVID-19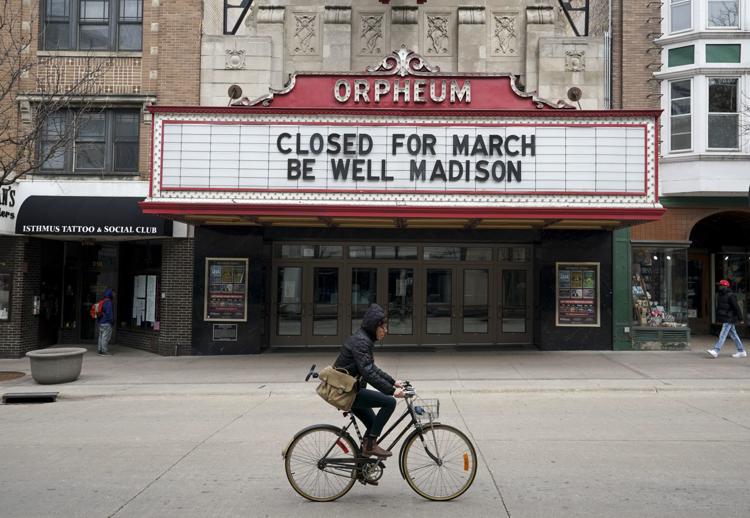 COVID-19-Bars and Restaurants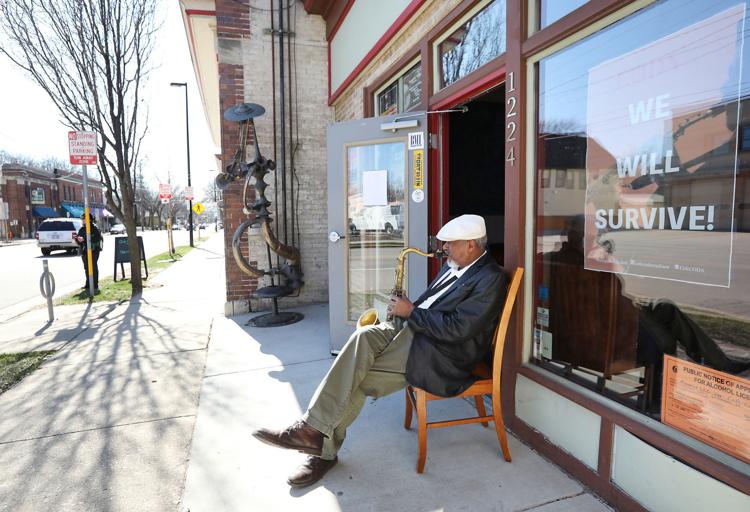 COVID-19 UW Virtual Match Day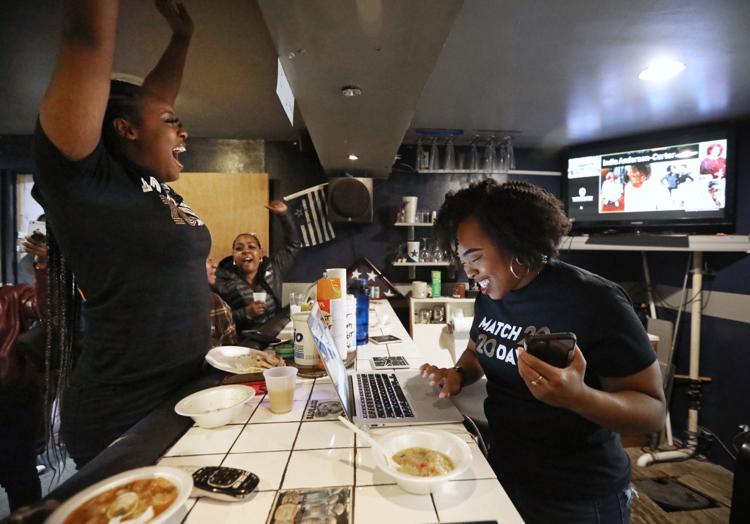 Covid State Street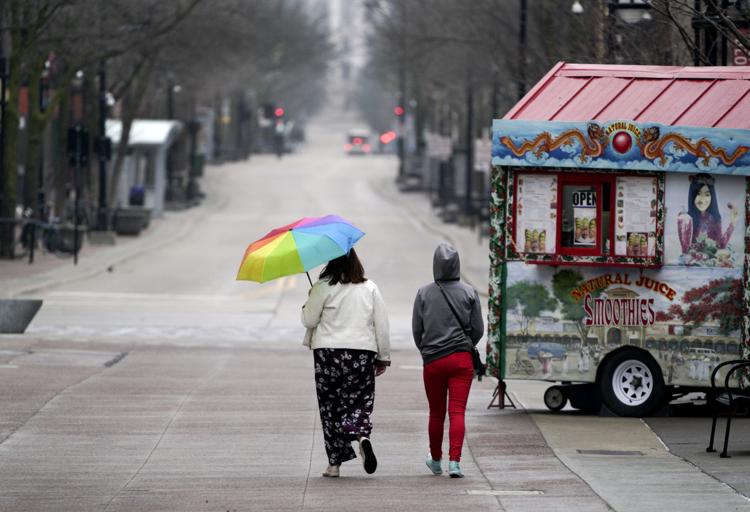 COVID-19 daycare
COVID-19 daycare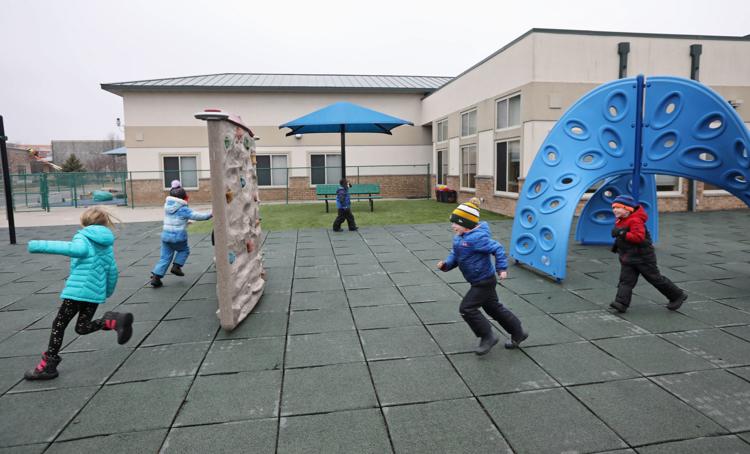 Barber Sherman Plaza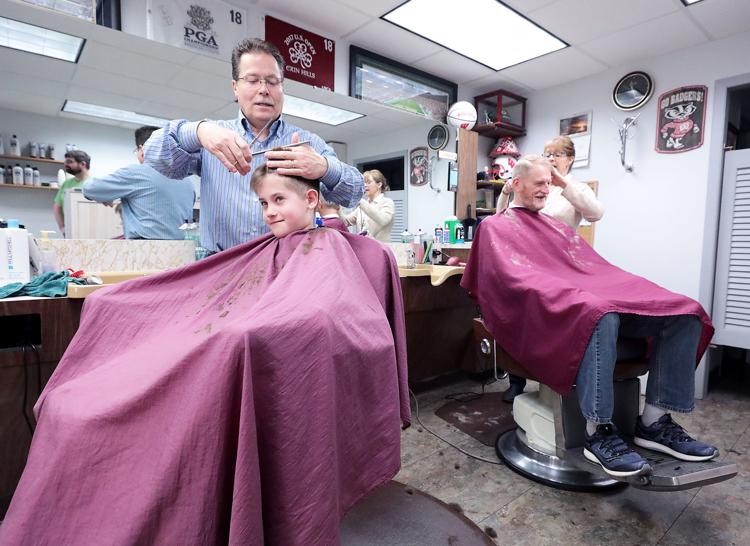 COVID-19 schools
COVID-19 schools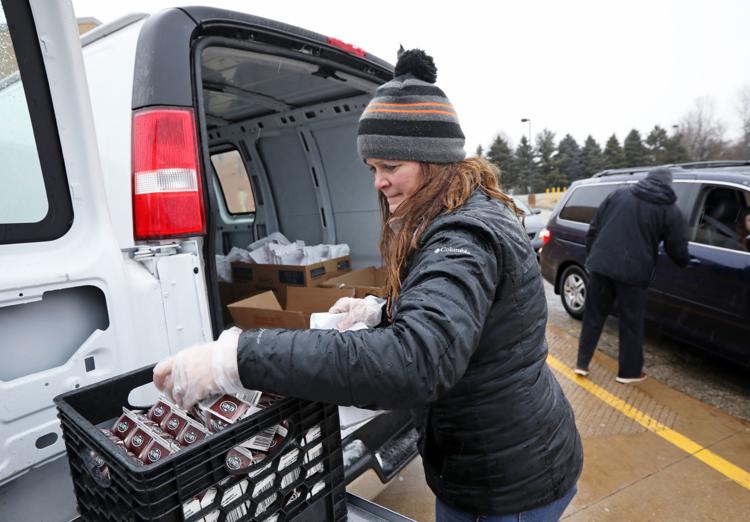 UW Moving to Online Only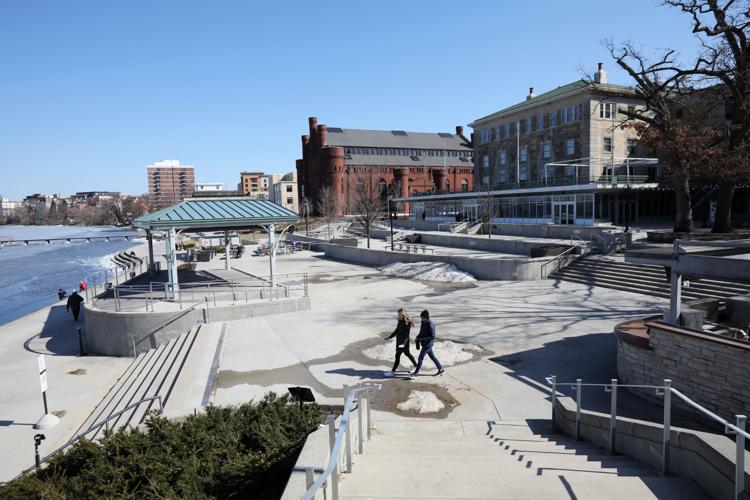 UW Moving to Online Only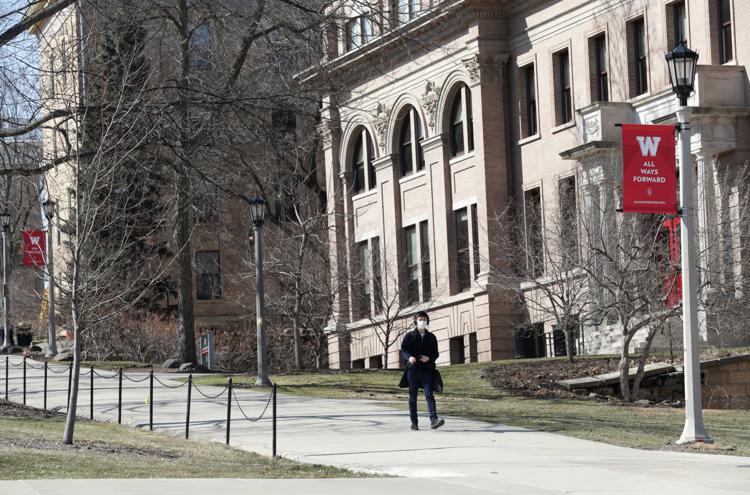 Covid Outdoors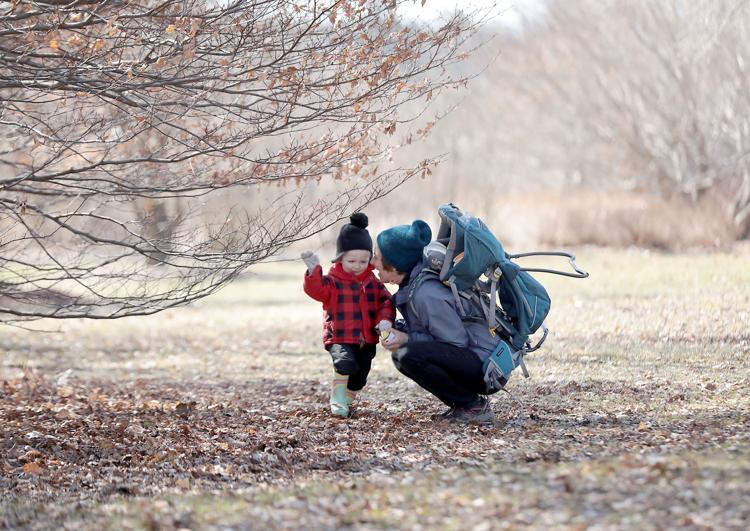 Covid Outdoors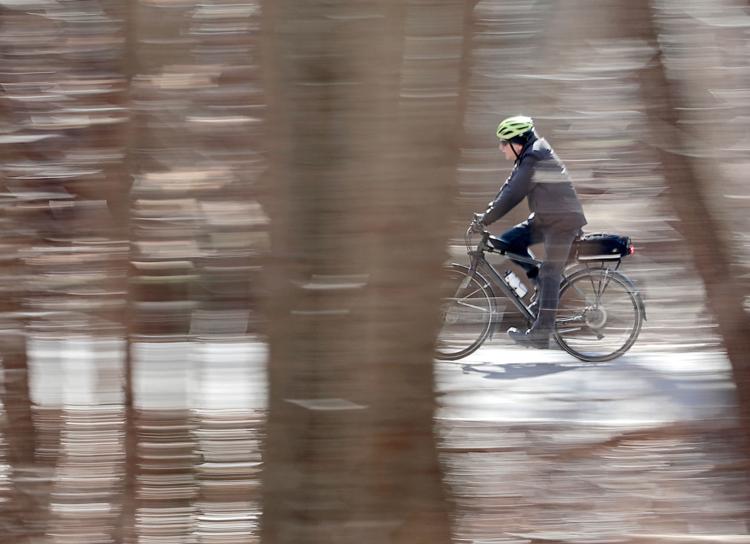 Stocking bags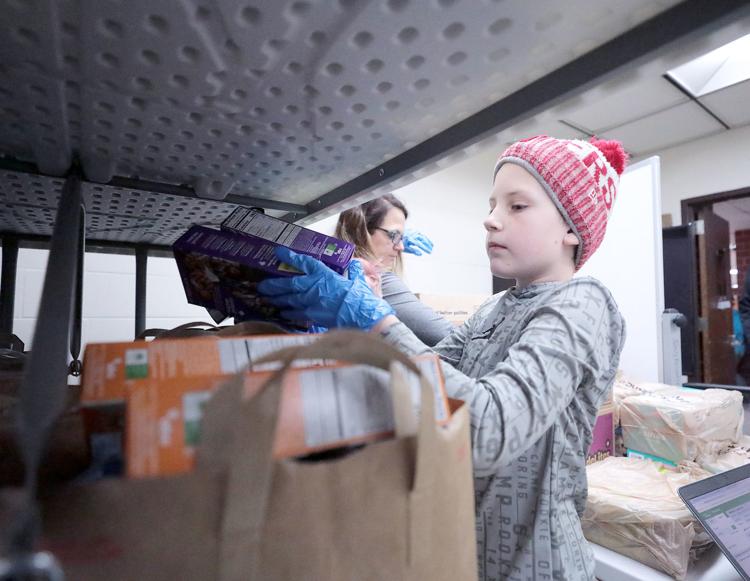 Madison school meals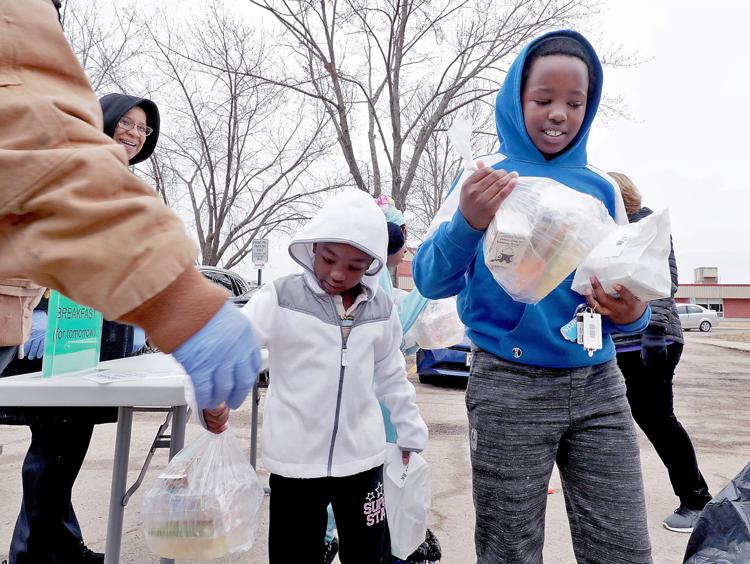 Hawk's Bar & Grill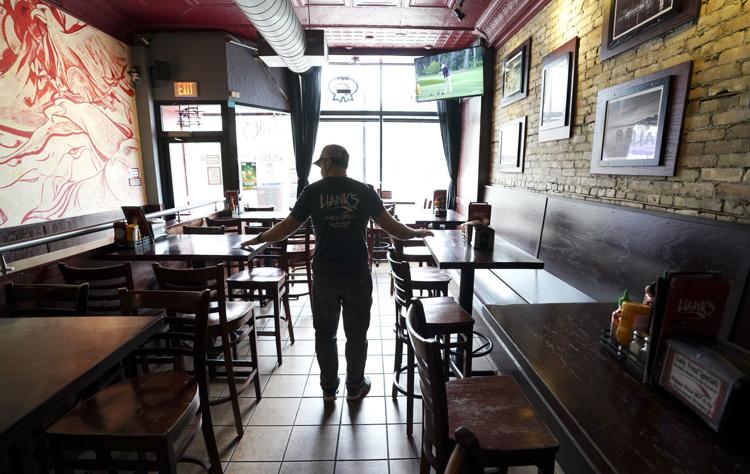 State Street -- Coronavirus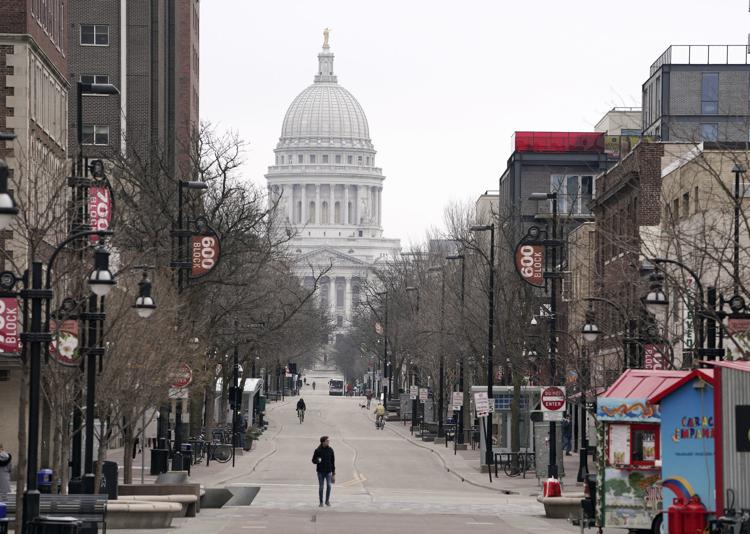 Speaking to changes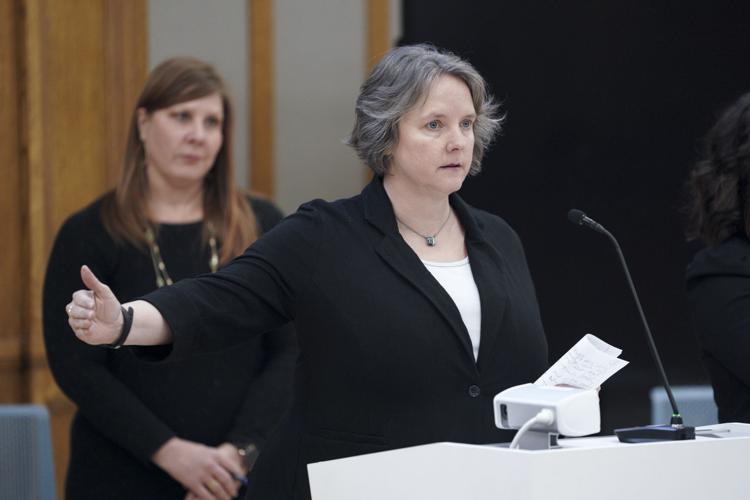 Jenifer Street Market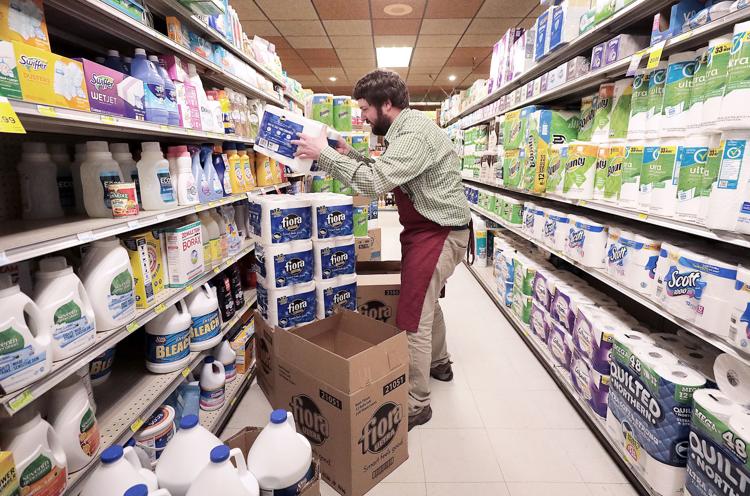 COVID-19 coronavirus UW-Madison campus dorm move-out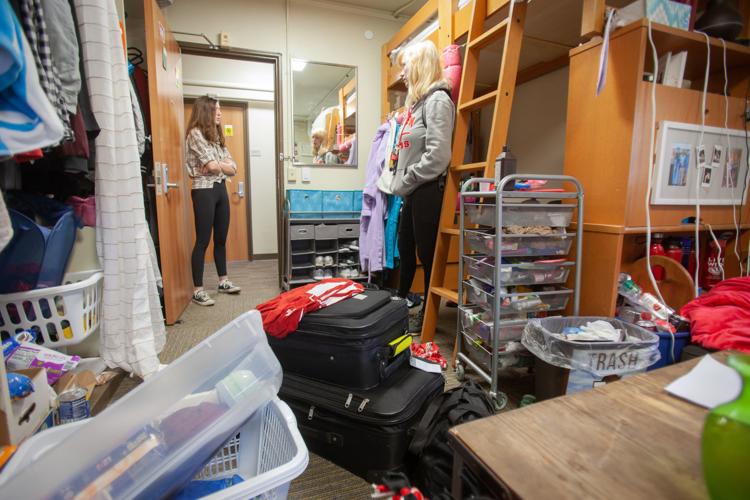 School closure news conference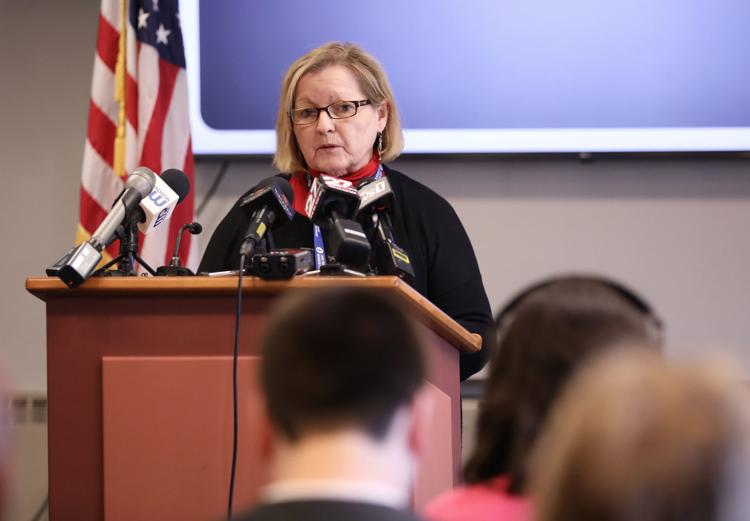 Coronavirus cleaning at UW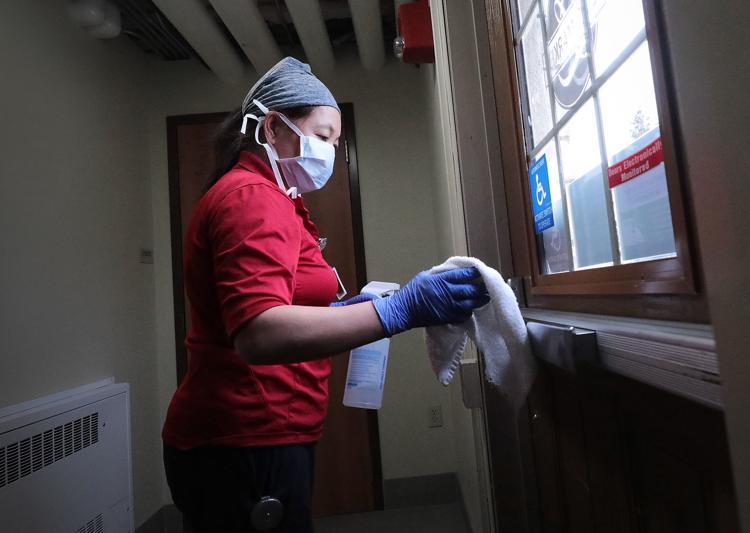 UW Spring Break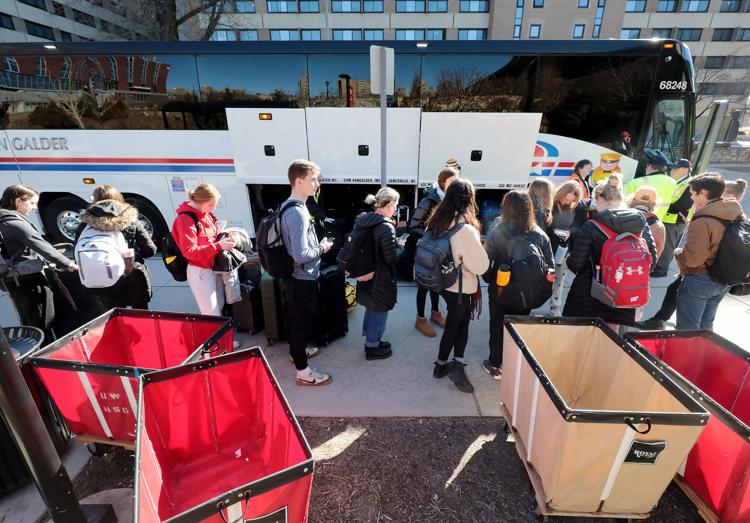 UW COVID-19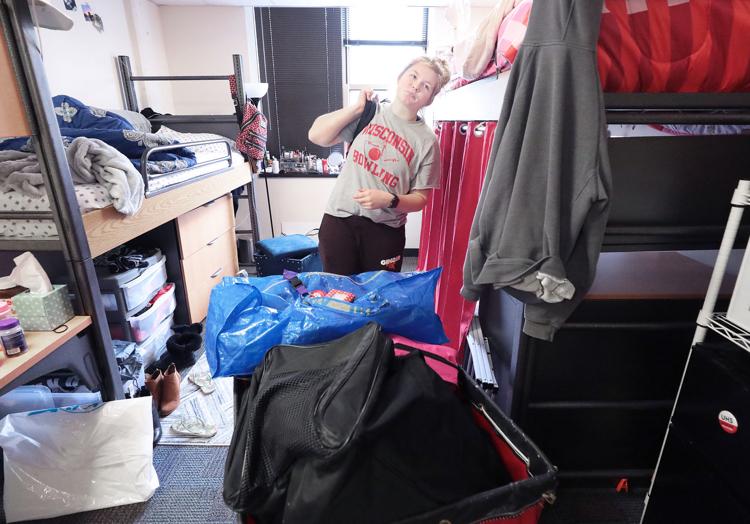 UW COVID-19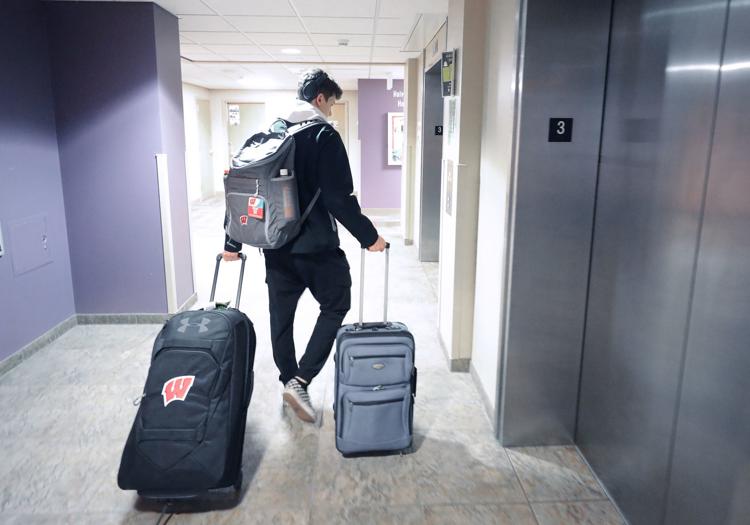 Evers news conference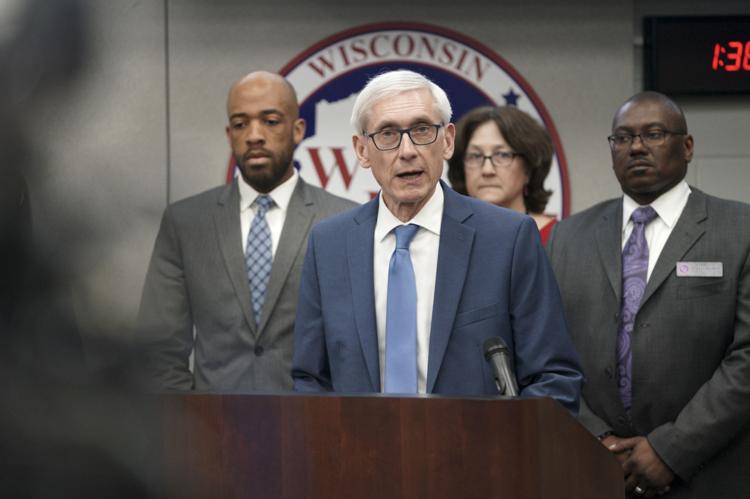 UW Covid-19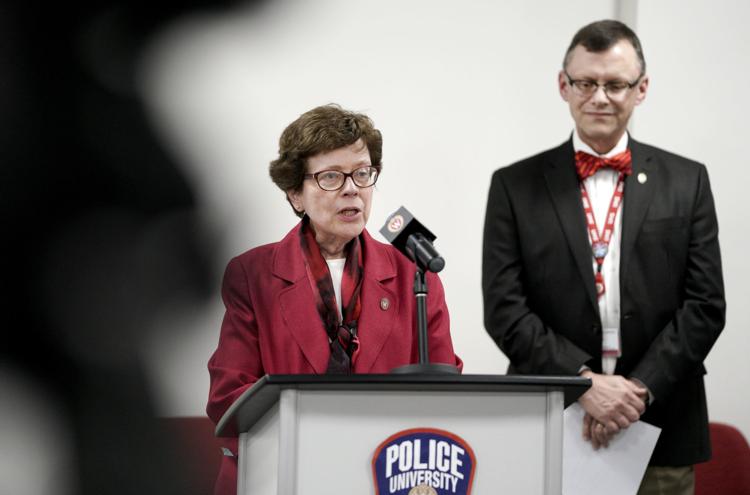 Safdar, Rhodes-Conway and Parisi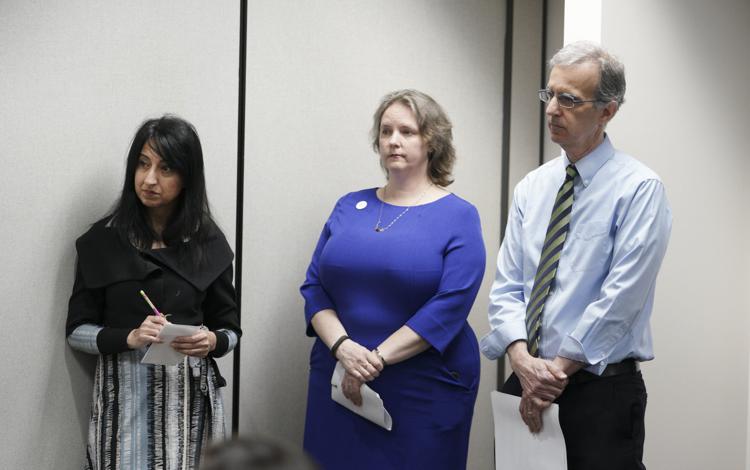 COVID-19 News conference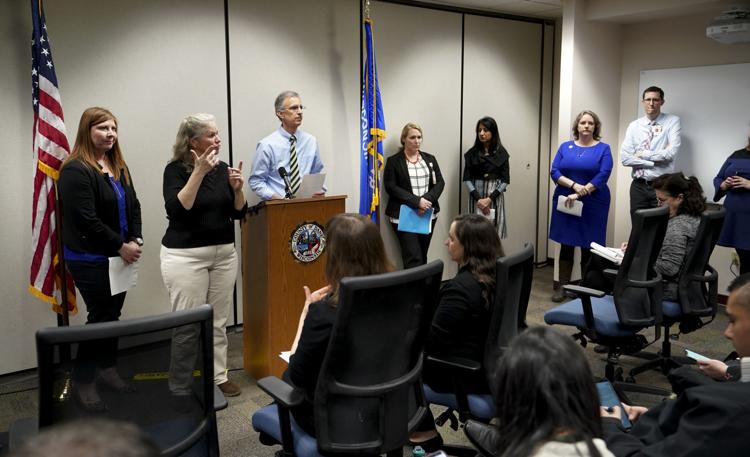 Concerned about COVID-19?
Sign up now to get the most recent coronavirus headlines and other important local and national news sent to your email inbox daily.