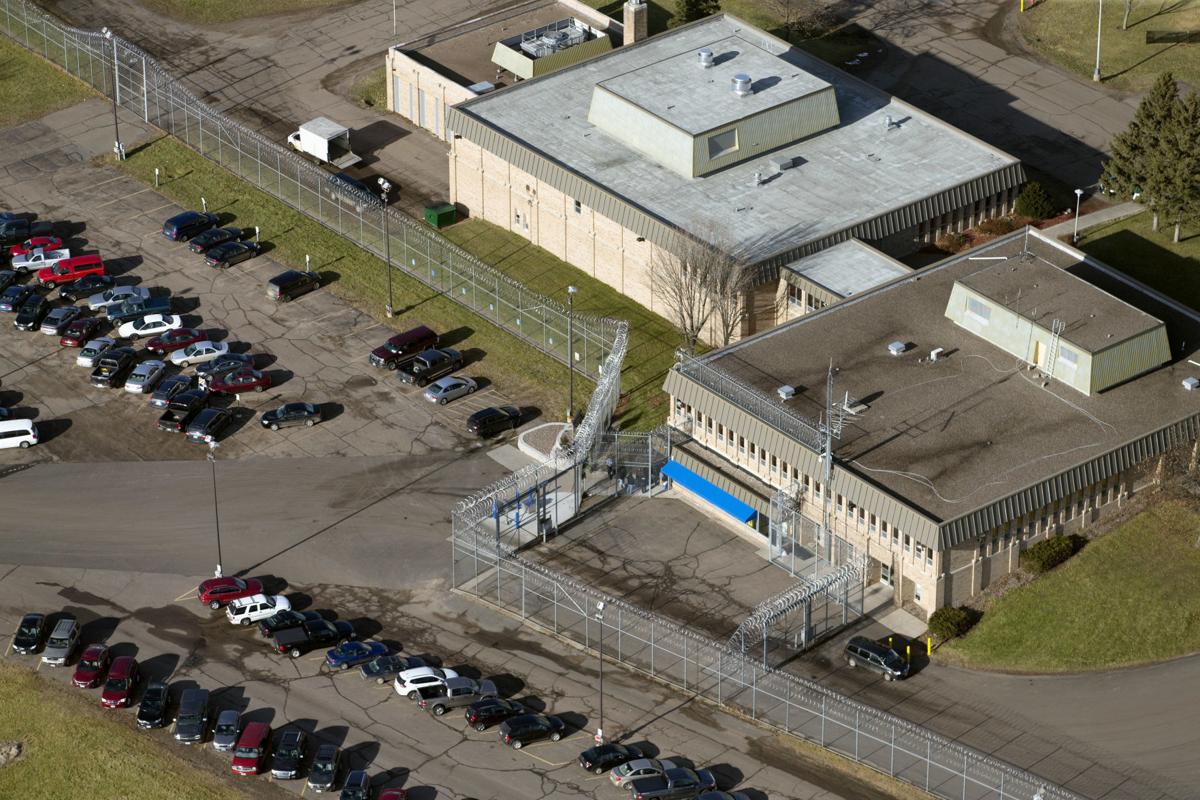 Wisconsin officials said Thursday they have settled with three former inmates of a youth prison complex for nearly $5 million, bringing the state's costs related to problems there to about $25 million.
Lincoln Hills School for Boys and Copper Lake School for Girls, located near Irma, have been plagued with problems that began as early as 2012. Democratic Gov. Tony Evers' administration is now tasked with overseeing the state's only youth prison, which is scheduled to close in 2021.
Two former Copper Lake inmates, Laera Reed and Paige Ray-Cluney, will each receive $1.95 million for problems during their confinements in 2015 and 2016. The two girls, both from Iowa, went to Copper Lake under an interstate agreement.
Reed became suicidal while being kept in solitary confinement for more than 60 days in a cell without a toilet, the lawsuit said. During Reed's roughly nine-month stay, guard Kyle Hoff allegedly slammed her head against a wall and, after Reed placed her head under a cot, stood on top of the frame to tighten it against her neck.
Ray-Cluney spent 148 days in solitary confinement.
John Sandy, an attorney for the two young women, said they were held in isolation for 23 hours a day for weeks at a time in urine-stained cells.
"They had little to no educational instruction or human interaction," he said. "Their severe isolation caused (post-traumatic stress disorder), depression and led to numerous suicide attempts. They lost all hope. Today is, in part, a reclamation of hope."
The women still have pending lawsuits against Iowa human services officials for sending them to the Wisconsin facility without adequate monitoring.
You have free articles remaining.
Jacob Bailey, a former Lincoln Hills inmate in 2014, will receive $875,000.
A lawsuit alleges guards twisted Bailey's arms behind his back and broke his left arm, stripped him of his clothes, forced him to sit naked for hours and denied him medical assistance, or even ice.
Bailey's mother, Lisa Bailey, has said she believes her son's treatment at Lincoln Hills contributed to him winding up in an adult prison.
"He learned a lot from that place," she said. "A lot of bad stuff."
A years-long investigation by the U.S. Attorney's Office found insufficient evidence to bring federal criminal civil rights charges against staff members at the Lincoln Hills facility.
The facility remains under court supervision as part of an agreement made in an earlier lawsuit. A review in April noted some improvements, but found staff continue to strip search and pepper spray juvenile inmates, despite a court order requiring they reduce or end such practices.
The state Assembly passed a bill Thursday that would push back the timeline to close the prison complex by six months, to July 2021. Regional facilities that will replace the complex have yet to be built.
The Associated Press contributed to this report.