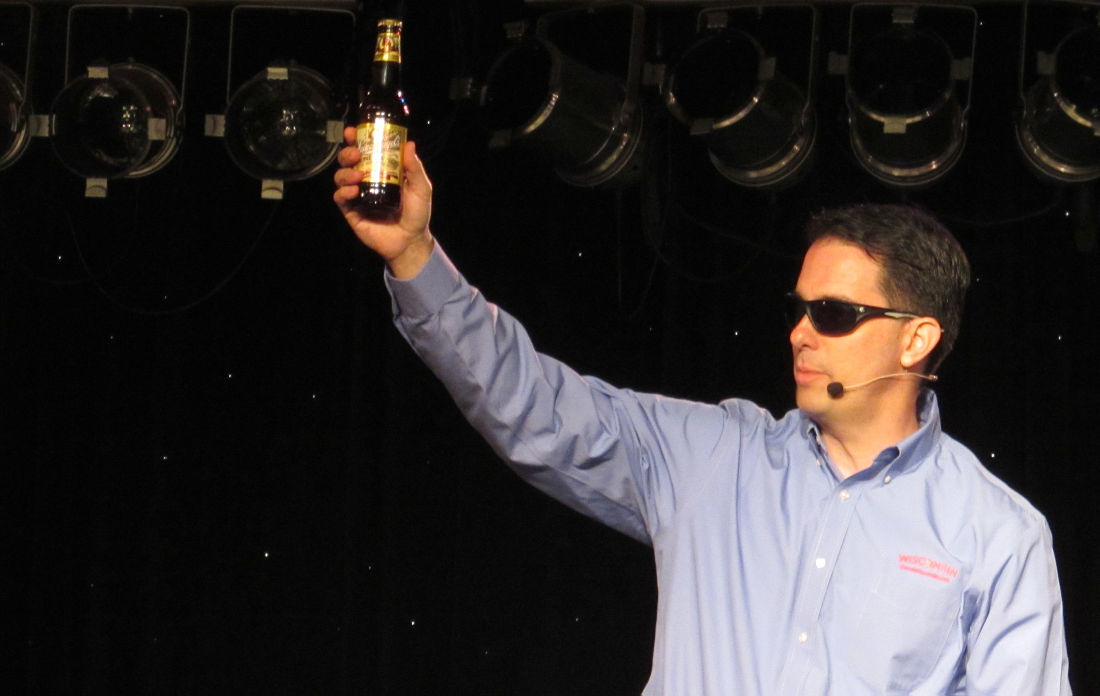 Wisconsin's unemployment rate reached 2.9 percent in February, the lowest monthly level in state history, according to the Department of Workforce Development.
The employment milestone provides a boost for Republican Gov. Scott Walker as he runs for a third term in November. When Walker took office in January 2011 the state's unemployment rate was 8 percent as the country recovered from the worst recession since the Great Depression.
"Wisconsin is literally working as more people are employed today than ever before in our history," Walker said. "This is a big win for Wisconsin!"
The figure is preliminary, meaning it could change as more data are collected for February. The preliminary unemployment rate in December was 3 percent, which tied the previous record set in May, June and July 1999, before it was adjusted up to 3.2 percent earlier this month.
The rate is below the roughly 4 percent level that economists consider full employment — meaning virtually everyone who is willing and able to work is able to find a job.
The low rate could also be symptomatic of a worker shortage that companies and Walker have been concerned about in recent years. Low unemployment can also be a sign of a healthy economy that should result in rising wages for workers, though wage growth has been tepid in recent years and negative in the most recent quarter.
UW-Madison economist Tim Smeeding said there are some qualifications to the report. He noted Milwaukee is still in a slump and Walker's efforts to encourage those receiving public benefits to work will require child care and transportation workers that are also hard to find in a labor shortage.
"Unemployment is low, but so are wages and Wisconsin is having net out-migration of working age people," Smeeding said. "That plus our restraints on immigration at the national level have produced a smaller labor force growth than expected (compared to predictions), and despite the rapid growth of high-end jobs in Madison."
Wisconsin continued to set a record high for the number of people employed in the state at 3.07 million and the total civilian labor force of 3.16 million, though that's partly a function of population growth.
The labor force participation rate, which measures how many people are working out of everyone 16 or older, was 68.6 percent, which is still well short of the record high of 74.8 percent in September and October 1997. In January Wisconsin's labor force participation rate ranked fifth highest in the country.
This rate is another way of measuring how many people. It includes students, stay-at-home parents and retirees who are not actively seeking work and who are not counted in the unemployment rate.
Democrats have harped on Walker's failed 2010 promise to create 250,000 jobs in his first term, a milestone the state has still not reached, according to the latest federal data. Through the third quarter of 2017 the state has added 243,297 jobs since the last quarter of 2010.
Job creation in Wisconsin has continued to lag the national average for 25 quarters, while the unemployment rate is 1.2 percentage points below the national rate of 4.1 percent. In the third quarter of 2017, average weekly wages were down 1.1 percent over the previous year, ranking 28th among the states.
"Wisconsin's economy is such a mess that we've seen declining family wages even with a low unemployment rate," said Senate Minority Leader Jennifer Shilling, D-La Crosse. "Republican policies that reward corporations with massive tax breaks aren't helping to grow our middle class or put more money in the pockets of hard-working families."
Wisconsin Manufacturers & Commerce, the state's largest business lobbying group, attributed the unemployment milestone to Walker's policies, adding that "other states should be looking to Wisconsin as an example of how to revitalize an economy."
"Our state has never seen unemployment levels this low, and it is because government has gotten out of the way and made it possible for the business community to retain and create new jobs," said WMC president Kurt Bauer. "Looking to where Wisconsin was less than a decade ago shows the true difference between public policies that aim to hamper employers and ones that empower employers to drive our economy forward."