At Patrick Marsh Middle School in Sun Prairie last week, school counselor Tiffany Kvalheim opened a lesson about academic and career planning with a question.
"Why are we talking about careers in seventh grade?" Kvalheim asked.
Students offered various answers: So they can decide which classes to take in high school; so they know their strengths; so they're aware of different career options.
Addy Wenzl, a seventh grader interested in becoming a veterinarian or an interior decorator, cut right to the quick: "So you know what you want to do and you won't be living in your parents' basement."
After the lesson the students answered questions on their laptops through an online program called Career Cruising. The program offers, among other things, career guidance by tabulating their interests, skills and learning styles.
The program's algorithm didn't impress seventh grader John Banks-George. Last school year when he entered information about himself, engineer came back as the first recommended career option, while his preferred choice, airline pilot, ranked 20th.
Banks-George had already given up on his initial dream of becoming a fighter pilot when he learned his asthma and glasses would be a barrier. Earlier this year he started a paper airplane club with its own website, which he said is "definitely going to be on my resume now" in the hopes it will improve the ranking for airline pilot.
Starting this year, all Wisconsin school districts are required to have an academic and career planning program for students starting in sixth grade. Many districts, like Sun Prairie, have provided those kinds of services for years.
But unlike in past generations when students filled out questionnaires and received feedback about what careers might suit them, the academic and career planning programs such as Career Cruising now directly factor in information from area and regional employers about what jobs need to be filled.
It's one of many examples of how the education system is adapting to the changing nature of the workforce and comes as employers around the state struggle with a growing worker shortage.
Gov. Scott Walker and business leaders are urging high school students to consider two-year degree options rather than a traditional four-year degree as they hasten more workers into the job market and try to fill positions that require more technical training and skills than jobs of the past.
Others, like Tim Slekar, dean of the Edgewood College School of Education, caution that too much emphasis on career at a young age can have long-term consequences on mental health. Slekar said his ninth grade daughter recently came home distraught after a career lesson at school.
"I think parents should have a healthy skepticism of any type of career trajectory that doesn't allow for a kid to go, 'You know, I want to be a ninth grader right now,'" Slekar said.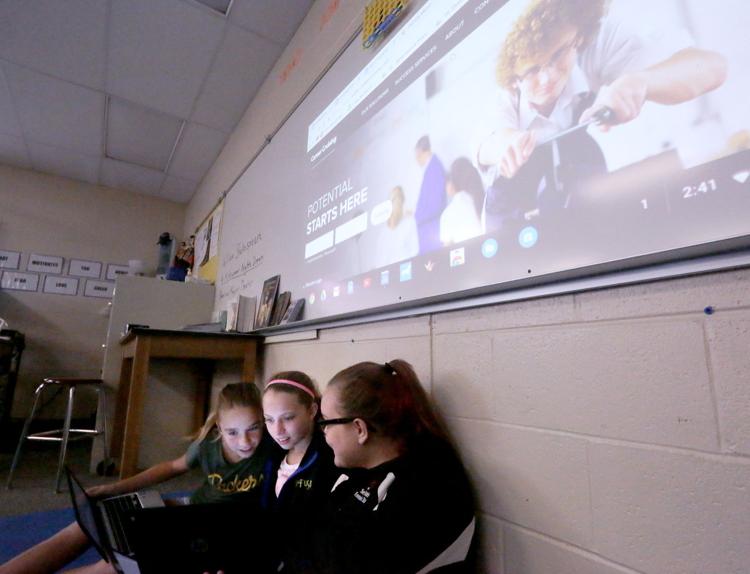 Changes in high school
Proponents of the new emphasis on career in education say the new economy requires workers to be better-educated — even in many jobs that only require a high school education — with many more jobs opening up in the science, technology, engineering and math (STEM) fields. Workers also must be able to adapt to rapid developments in industry.
And, they argue, it's better for students to find out sooner whether they like a field rather than when they are in college, when extra years of education can cost them tens of thousands of dollars.
For example, Madison Area Technical College offers high school students a health care immersion after-school program. Some participants have entered wanting to be a doctor, only to discover they would prefer a different career, while others come in wanting to be a phlebotomist but discover they want to try for a higher-paying career as a physician's assistant, said Mark Lausch, dean of the school of health education and strategic projects.
In middle and high schools, districts across Wisconsin are offering technical training on equipment provided by local companies, fabrication laboratories, youth apprenticeships and classes at a local technical college to help students get a head start on a career.
Ryan Geiger, 24, of Brillion, started taking some technical education college credits at Brillion High School. He then went to Fox Valley Technical College to learn about machine tooling and landed an apprenticeship with Ariens Company.
Today, with a technical degree in machining and tool and die journeyman card, he's making close to $60,000 a year with a new house and, unlike his college graduate friends, no student loan debt.
"I enjoyed it so I just kept going with it," Geiger said. "I didn't have to change my path. That's the nice thing, you're not landlocked in. You can change your mind in a four-year school, but it's expensive."
While schools are ramping up their focus on employment, fewer employers are offering training. Over the past two decades the percentage of American companies that train their employees has dropped from 35 percent to 20 percent, according to Ed Gordon, a Chicago-based economist and author of "Future Jobs: Solving the Employment and Skills Crisis."
"We're seeing the same problem across every major business sector," Gordon said. "The number of well-trained individuals who have all the skills — there aren't enough of them. The reason is the education system that was the best in the world really hasn't changed a whole lot in terms of what it's producing in terms of educated people. But the job market has changed dramatically."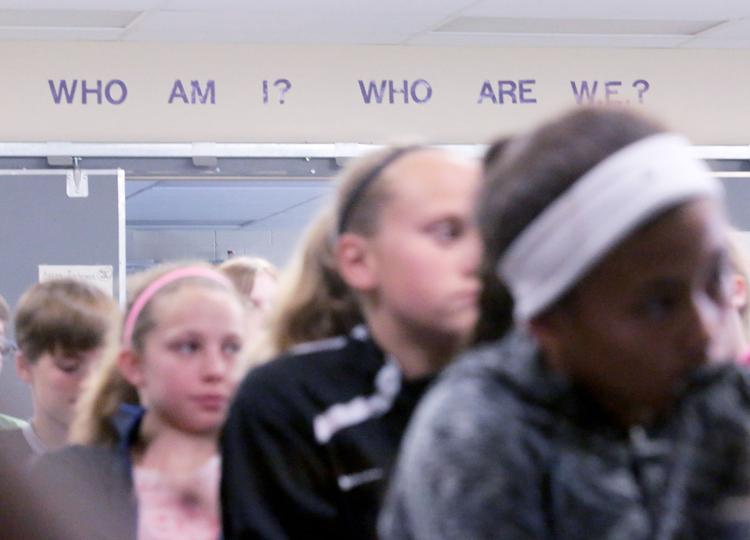 Madison's Pathways
The Madison School District's Personalized Pathways program may be going even further than many districts in emphasizing career readiness. This fall it is altering the high school experience for hundreds of freshmen by focusing classes on health services topics.
The district introduced the program to raise the achievement of low-income and minority students and better prepare all students for college, technical school or a career. The district is partnering with local colleges and employers for internships and projects.
Some parents have raised concerns the approach could steer students into specific career paths too soon, rather than encourage them to explore a broader education.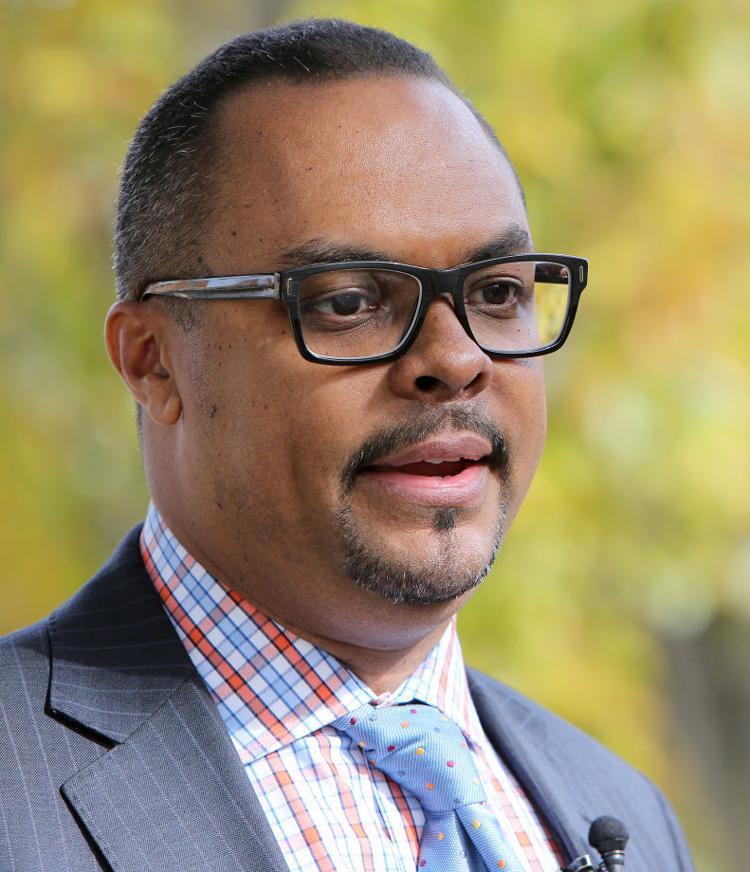 Alex Fralin, assistant superintendent for secondary schools, said one goal of Pathways is to give students "more options and more exposure to make better decisions earlier" and "so some students aren't wasting four years in a field that they later on decide" isn't for them, referring to a college.
"We never ask students to choose a career or choose a major in middle school or high school," Fralin said. "What we ask them to think about more strategically than we have before is how they think about their aspirations as a whole."
Originally conceived as a major restructuring to include all high school students at full implementation, Fralin said officials are now weighing whether to provide a way for some students to follow a more traditional high school path to college. School board member Mary Burke has suggested creating a liberal arts pathway.
In the meantime, the district has put on hold the second year of Pathways implementation in fall 2018.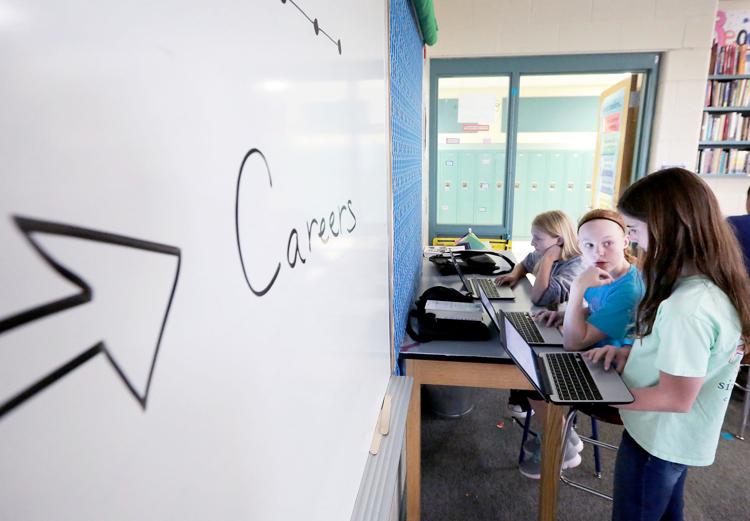 Views from higher education
The number of jobs requiring a high school diploma or less fell by about 6.3 million since the Great Recession, according to the Georgetown University Center on Education and the Workforce.
The number requiring some college or an associate's degree fell 1.8 million, but has since recovered to 700,000 more than before the recession. And the number requiring a bachelor's degree or more has continued to grow with 8.1 million more jobs than before the recession.
Last year those with a high school diploma earned 60 percent as much as those with a bachelor's degree and their unemployment rate was almost twice as high, according to the Bureau of Labor Statistics.
University of Wisconsin System president Ray Cross said there exists some misconception that there are people with college degrees sleeping in their parents' basements, but employment and salary data contradict that notion.
"No matter what field you're in, whether retail or as a barista, increasingly employers want you to have some college," Cross said.
Morna Foy, president of the Wisconsin Technical College System, said technical colleges offer short-term training programs that can lead to well-paying jobs. As an example she cited a nine-month utility line program at Northeast Wisconsin Technical College from which graduates can make $65,000 a year starting pay. But she acknowledged the job and work environment are very difficult.
She also said many employers, particularly manufacturers, are so desperate for quality workers that they are lowering their degree requirements from four-year degrees to associate's degrees.
"The stereotype is being lifted that you have to have a four-year degree to have a professional type of job," she said. "That is just not the case when you look at where are the job openings and what kind of credentials do people want."