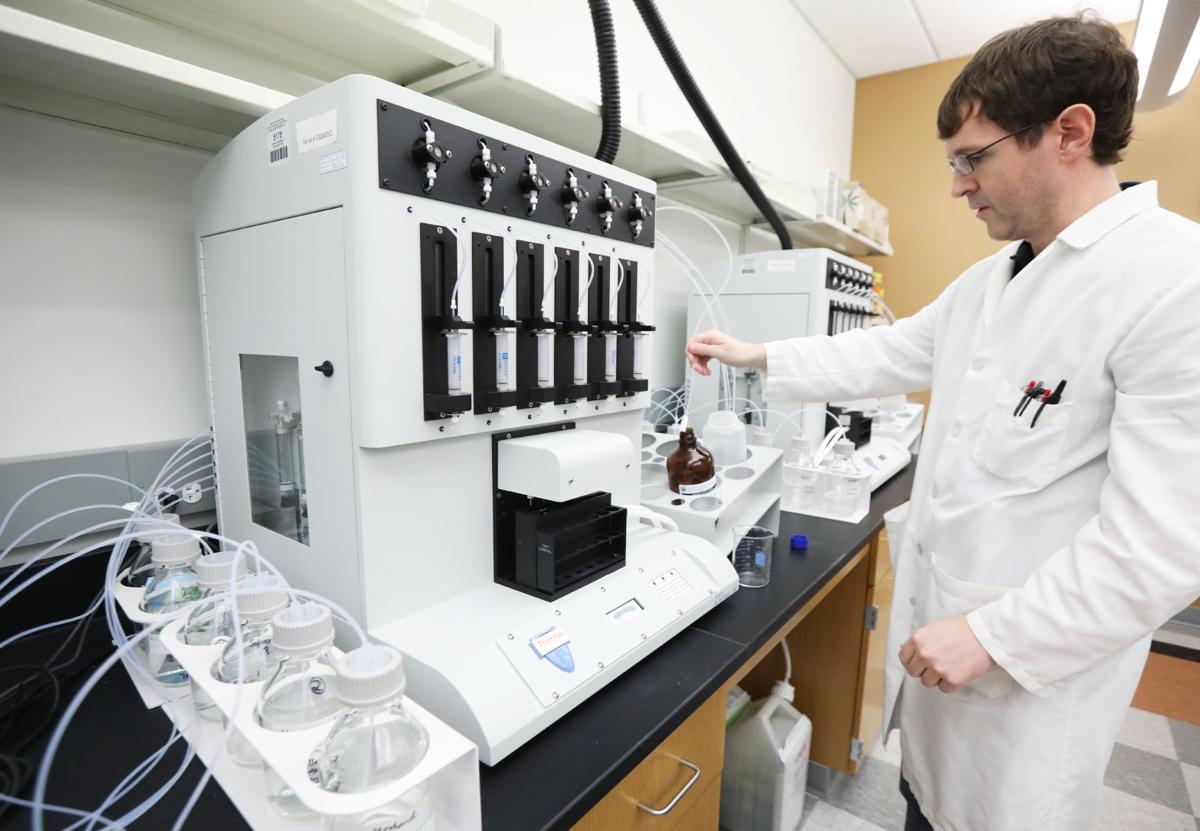 The administration of former Gov. Scott Walker lengthened by several years the state's already-protracted process for setting pollution standards that protect public health from contaminated drinking water, according to retired and current state groundwater regulators.
Under a 1984 state water-protection law and more recent statutes, it can take more than a decade for state agencies, the governor and the Legislature to create enforceable limits for hazardous pesticides and industrial contaminants in groundwater, which is the state's main source of drinking water.
During Walker's administration, the process ground to a halt for several years as the governor's appointees withheld approval to trigger the extensive toxicological review of new contaminants that is among the first steps toward controlling them, the regulators with the state Department of Natural Resources said.
Of the three governors who served full terms since the state's groundwater law was enacted, Walker is the only one whose administration never initiated the setting of health-based standards for new pollutants.
As a result, it is taking years longer for the state to dispel uncertainty about risks posed by a growing mix of contaminants flowing from household taps, reduce consumption of the chemicals and help replace contaminated wells.
But state toxicologists are facing a backlog of 67 pollutants needing review, including a large new class of contaminants being detected in state waters.
Scientists at the state Department of Health Services say they will recommend 27 new and revised groundwater pollutant standards this summer, and then begin evaluating a list of 40 other pollutants — mostly toxic PFAS compounds like those that have been found in drinking water in Madison and Marinette, and in groundwater elsewhere.
"These lists and how they are handled will be a test case on how we're going to protect drinking water in the years to come," said Jennifer Giegerich, government affairs director for Wisconsin Conservation Voters.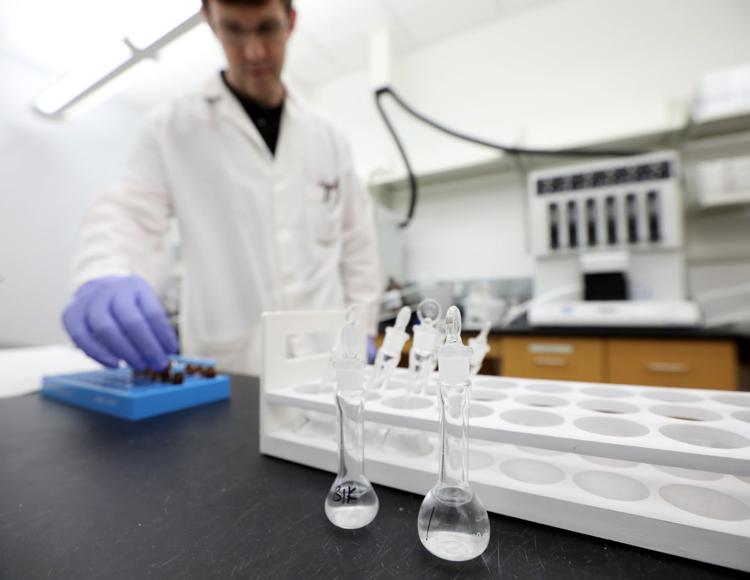 Among the questions raised by Giegerich and other conservationists is whether the state will adequately fund groundwater protection programs, act more quickly to protect the public and stiffen regulations to prevent pollution.
Under laws enacted in 2011 and 2017, state regulators lost authority to set environmental standards in a process that requires close examination of costs the new regulations could create for businesses but without scrutiny of the costs for environmental cleanups or medical expenses if pollution limits aren't enacted, Giegerich said.
Lengthy process
Under the state groundwater law, the DNR periodically compiles a list of pollutants such as new pesticides that have come on the market and industrial pollutants that scientists find are linked to health risks.
The chemicals typically have already been found in groundwater, sometimes years before they are listed. Some are flagged because they are known to move easily through groundwater. Others already have standards but need to be reviewed in light of new scientific research on health risks.
Each list is sent to the state Department of Health Services, which reviews the scientific literature and calculates safe levels for each pollutant in groundwater. The DNR writes the limits into administrative rules that are subject to public comment and review by the governor and legislators.
Once numeric standards are set, the state can order reduced pesticide applications where harmful concentrations are found. Standards allow quicker cleanups of spills because they minimize disputes over how extensive a cleanup must be.
From 1985 to 2010, Health Services made nine rounds of recommendations, an average of once every 2.8 years. Today — more than nine years later — no other recommendations have been completed. The 2010 recommendations were made under former Gov. Jim Doyle and finalized as rules in 2012, a year after Walker took office.
New review sought
By September 2013, DNR staff had laid out a plan to brief DNR leadership in March 2015 about new pollutants they wanted to send to DHS for recommended standards. A list of 22 contaminants had been compiled by June of 2015. Fifteen were new. Seven others were already regulated but their standards needed to be reviewed in light of new research.
The chemicals were associated with cancer, problems with fetal development and health risks affecting the urinary tract, reproductive organs, bladder, bones, kidney, liver, thyroid, lungs and blood.
Of the 15 new chemicals, 10 had been found in state groundwater, while the others were known to move easily through water or were being used extensively in the state.
At least one on the list was a pesticide that had been found in groundwater tests by the Department of Agriculture, Trade and Consumer Protection in 2008. Two others were found in 2010.
Two retired DNR groundwater protection program managers said they provided information to top DNR administrators about the new list but couldn't win approval to send it to DHS.
"I thought there must have been some discussion going on in the administration," said Jill Jonas, who retired in 2016 after 17 years as DNR chief of the regulatory office. "We had no way to know if this happened in a purposeful way or if they had other things on their plate or if it was something else."
'Not aware' of request
After Walker took office and appointed Cathy Stepp to run the DNR in 2011, the administration made clear it intended to make the DNR friendlier to businesses. Over the next few years environmental enforcement slowed. Staffing for water quality programs was cut.
Walker couldn't be reached for comment for this story. A spokeswoman for Stepp, who left the DNR in late 2017 for a job at the EPA, on Thursday denied that Stepp knew of the proposed groundwater protections.
"Regarding the alleged events, Cathy is not aware that this was ever raised to her office," said EPA Region 5 spokeswoman Anne Rowan. "Any time a public health issue was brought to her attention she acted on it. ... Cathy cares about the health of Wisconsin residents."
Jonas and Mary Ellen Vollbrecht, who retired in 2016 after a 30-year DNR career — the last five as a top manager for Jonas — said they briefed Kurt Thiede, Stepp's then-top assistant at the DNR, and others on the list. The DNR last week was unable to find emails that provided more clarity about the timing.
Efforts to reach Thiede, who in 2017 became the EPA Region 5 chief of staff, were unsuccessful.
"I would put on my calendar; once a month I would inquire, should we send this up again?" Vollbrecht said. "And I think most of the time we did."
PFAS concerns
Steve Elmore, who succeeded Jonas in 2016, said he saw it as his job to advocate for standards for the emerging pollutants. For months, he got nowhere and said he didn't know why.
"No one ever said to me, 'There's industry concern about this. Stop working on it,'" Elmore said. "There were delays, but it was always couched more as, 'Let's just see what comes up at this next meeting.'"
Walker appointed Dan Meyer to replace Stepp in 2017. Like Stepp, Meyer is a former Republican legislator. In March 2018, Meyer allowed the DNR to send a list of 27 contaminants to DHS for evaluation. Elmore said rising awareness about PFAS may have played a role in persuading the DNR to act on the issue. The EPA issued a health advisory in 2016 but not an enforceable standard. Several states have set their own standards.
In Wisconsin, at least one conservation group petitioned the DNR for enforceable standards, and private companies that were taking responsibility for PFAS pollution were asking the DNR to tell them what standard they should meet, Elmore said.
There are two PFAS compounds in the list DHS began reviewing last year. This month the DNR sent a second list with 34 PFAS compounds and six pesticides.
If the health agency makes its recommendations on the first of the two lists next month it will have been more than nine years since the last recommendations. The longest gap previously was a 7½-year stretch from late 1997 to 2005, when standards for five pollutants were recommended.
'Waited long enough'
DHS came under fire from lawmakers this month for not making recommendations sooner.
People with PFAS-contaminated water have "waited long enough for these standards to be developed," Sen. Rob Cowles, R-Green Bay, said at an April 4 hearing on a bill aimed at urging DHS to move more quickly. "There's no reason this couldn't be done in 90 days with a nudge from the Legislature."
The groundwater law requires DNR to begin administrative rulemaking within nine months of requesting recommendations from DHS.
The health agency said it has reviewed more than 5,000 scientific publications in its review of the 21 chemicals submitted last year. The department's budget provides funding for one toxicologist, half of a medical officer position and half of an administrative support position for groundwater quality work. From the start, they have received help from three other DHS toxicologists, two public health educators and two individuals who are at the department on epidemiological fellowships, said spokeswoman Jennifer Miller.
What's in the mix?
Nearly 42% of Wisconsin's wells tested had detectable levels of pesticide or pesticide components in 2017, up from 33.5% in 2007, DATCP estimated in 2017.
Some rural wells are contaminated with 16 to 20 pesticide chemicals, the department reported last year.
"If you have 16 compounds in your water and only a few have standards, people wonder if they should be drinking this," said Stanley Senger, who has talked with worried owners of tainted wells in his role as manager of a DATCP groundwater testing program.
"It's the mixture that many people have concerns about, and we're getting more and more mixtures with more we don't have standards for," Senger said.
The EPA regularly approves new pesticides. It can take four or five years for the state to develop tests that can detect the new chemicals, and then develop well sampling programs that locate contamination hotspots.
The state in 2015 built a new DATCP lab and began using instruments capable of detecting 105 chemicals, up from 21 previously.
Get Government & Politics updates in your inbox!
Stay up-to-date on the latest in local and national government and political topics with our newsletter.