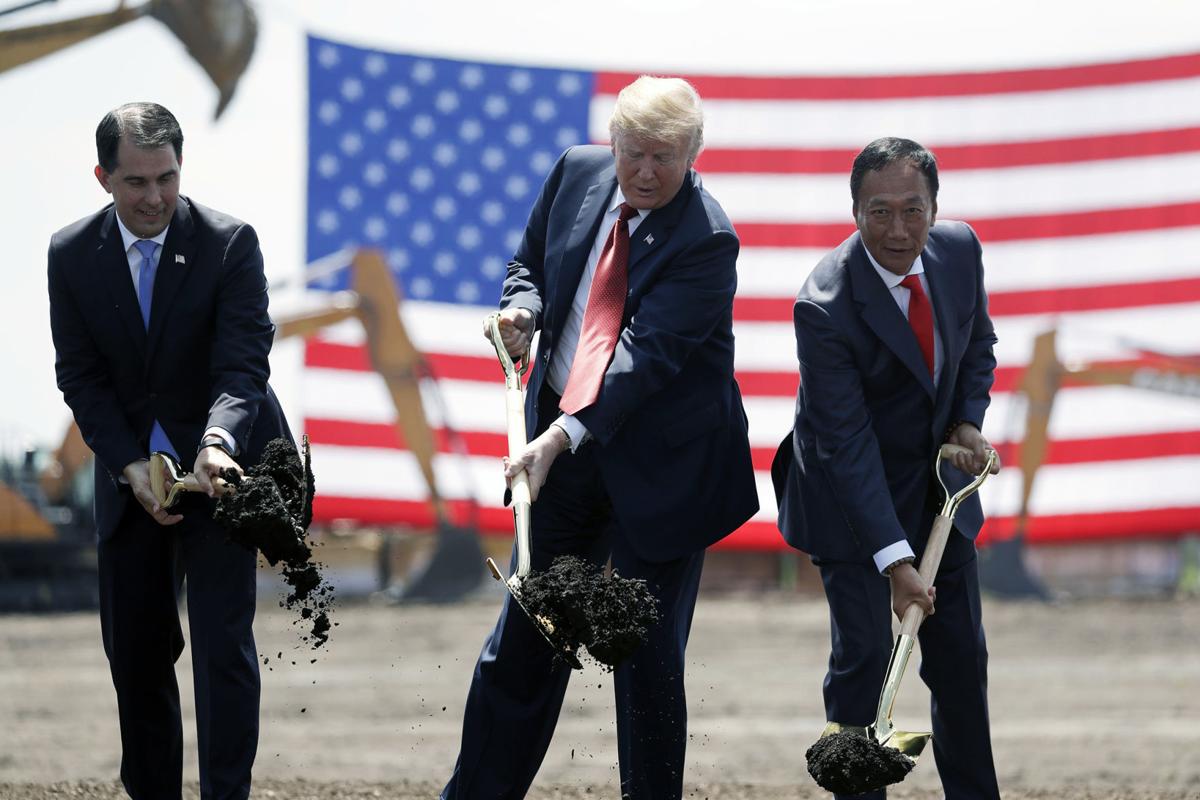 Job growth in Wisconsin last year dropped to its lowest level since 2010, according to new federal data released Wednesday.
The latest numbers from the Quarterly Census of Employment and Wages show Wisconsin averaged nearly 2.5 million private-sector jobs over 12 months last year, an increase of 24,475 over the previous year.
That puts the total number of jobs created during former Republican Gov. Scott Walker's two terms in office at approximately 250,000 — a number he pledged during the 2010 campaign to create during his first term. He fell short of that pledge by about half.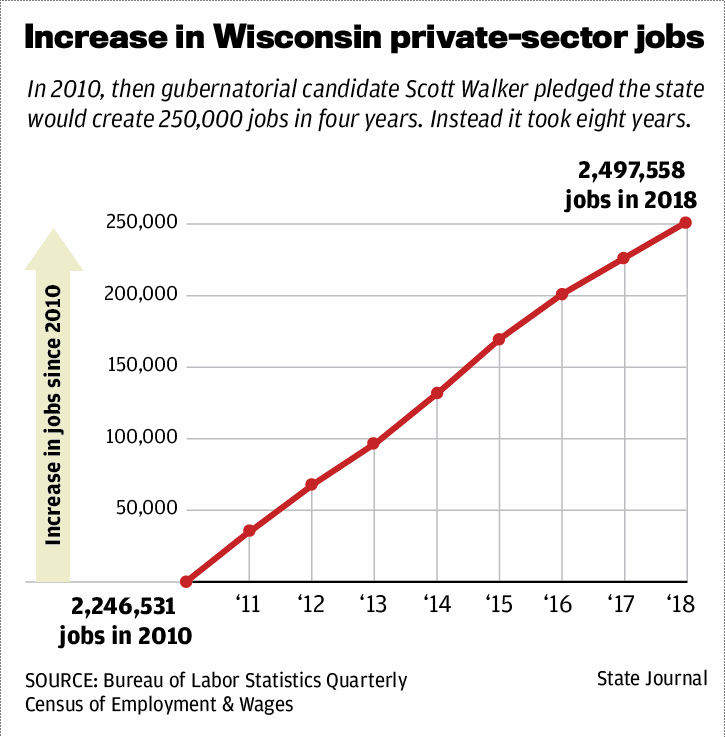 The state had 251,027 more jobs in 2018 than in 2010 using a 12-month average. Comparing December 2018 with December 2010 data, which coincides more closely with Walker's actual time in office, the state added 233,101 jobs.
The state lost 11,229 jobs in 2010 compared with the previous year. Since then, while the nation was recovering from the Great Recession, it added an average of about 31,400 jobs per year. During that stretch the most jobs added in a year was 37,585 in 2015. The state has added fewer in each year since.
Wisconsin ranked 29th among states in job creation since 2010. That's better than Illinois and Iowa, which respectively ranked 33rd and 39th, but below Michigan and Minnesota, which placed 16th and 21st.
Wisconsin jobs grew 11.2% during the Walker era, compared with 17.3% job growth nationwide during the eight-year period.
The Quarterly Census of Employment and Wages accounts for 98% of all U.S. jobs. Walker called it the gold standard for measuring his campaign promises.
Walker said of his jobs pledge at the time that the number was a floor, not a ceiling. By the end of his first term, the state had 131,515 more jobs.
During 2018, the number of jobs in Wisconsin grew about 1%, according to the new data. Nationally, there was a 1.8% increase in jobs during the same period.
The data also show Wisconsin had 19,794 more business establishments in 2018 than in 2010. Walker had pledged during his first campaign to create 10,000 businesses in his first term and fell 500 short of that.
Wisconsin's business growth rate of 13.4% ranked 17th nationally over the eight-year period, outpacing the national average of 11.9%.
Average annual private-sector wages increased 23.8% during the Walker era, slightly surpassing the national average of 23.1% and putting Wisconsin 17th among all states.
That's better wage growth than Illinois at 26th and Michigan at 21st, but slower than Minnesota and Iowa, which respectively ranked 12th and 8th.