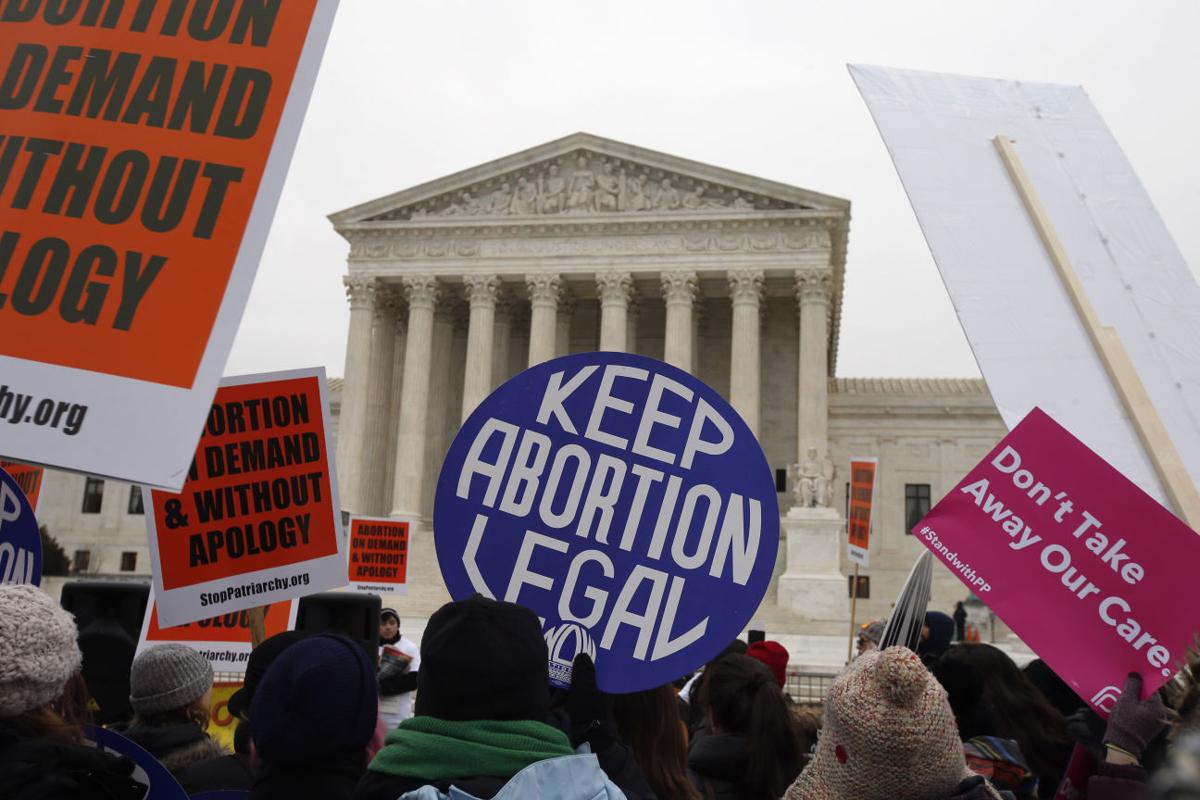 Wisconsin's law requiring doctors who perform abortions to have hospital admitting privileges could be in jeopardy after the U.S. Supreme Court struck down a similar Texas law.
The Wisconsin law was already on its way to the nation's high court after a three-judge panel at the 7th Circuit Court of Appeals in Chicago ruled the law unlawfully infringed on abortion rights. If the Supreme Court decides not to take the case in light of Monday's ruling, the appeals court's ruling will stand.
In the 5-3 majority opinion in the Texas case, Justice Stephen Breyer cited similar laws — including Wisconsin's — in saying they unconstitutionally infringed on a woman's ability to get an abortion.
Gov. Scott Walker believes it will be difficult for the state's law to be upheld based on Monday's ruling, according to spokesman Tom Evenson.
Attorney General Brad Schimel filed an amicus brief in the Texas case in support of the restrictions. In November, a spokeswoman for Schimel said the debate in Wisconsin over abortion restrictions would be decided by the Supreme Court's ruling on the Texas law.
On Monday, Schimel said the Supreme Court ruling "is disappointing and undermines the respect due to policy- makers."
"Wisconsin is defending a similar law in a case before the Supreme Court and we expect a decision in the near future," Schimel said.
Walker signed Wisconsin's law on July 5, 2013, and required providers to have privileges in place three days later. Privileges were to be at hospitals within 30 miles of clinics.
Planned Parenthood of Wisconsin and Affiliated Medical Services sued the state after the law was enacted, arguing that the requirement would force the shutdown of the AMS clinic in Milwaukee because its doctors could not get admitting privileges.
That amounted to restricting access to abortions in Wisconsin, they argued.
Madison attorney Lester Pines, who represented Planned Parenthood, said the ruling has made the future of Wisconsin's restrictions "exceptionally clear."
"Wisconsin's restrictions are dead," he said. "The ruling means Wisconsin's admitting privileges are unconstitutional — it'll never be enforced."
Pines said he expected the high court to refuse to take up Wisconsin's case.
President and chief executive officer Teri Huyck of Planned Parenthood of Wisconsin said the court's decision is a "victory for women and recognizes that medical professionals should be trusted to determine the safest and best medical care for their patients — free from unnecessary government inter- ference."
Anti-abortion advocates described Monday's ruling by the court as leaving open a door to unsafe abortions.
"In effect, the Supreme Court has decided that the abortion industry will continue to reign unchecked as mothers are subjected to subpar conditions, not only in Texas and Wisconsin, but around the country," said Heather Weininger, executive director of Wisconsin Right to Life. "Despite this disappointing decision, we at Wisconsin Right to Life will continue our work to offer hope to women.
"The abortion industry peddles death, but we in the pro-life movement offer life."
Former U.S. Sen. Russ Feingold, a Democrat who is running again this year against Republican incumbent Sen. Ron Johnson, called the ruling a victory for women and their families.
"It affirms that women's reproductive rights are just that — rights," he said. "But it's also a reminder of the immense work we still have to do so that all woman have the ability to receive the quality health care they deserve."
Johnson said the court's ruling will have "a chilling effect on state efforts to protect women from unsafe providers."
"We can all agree that lawmakers have a responsibility to implement reasonable health and safety standards at places such as clinics. Doing so does not threaten any 'right' to abortion any more than implementing reasonable standards for other providers threatens health care at hospitals or doctors' offices," he said in a statement.