A bill mandating paid sick leave and expanding federal unemployment benefits that won resounding bipartisan approval in the House and Senate received no support from Wisconsin's Republicans, who say it was rushed and would put further strain on small businesses.
The legislation, signed into law by President Donald Trump on Wednesday evening, expands federal unemployment benefits and mandates employers provide paid sick leave to employees along with a host of other measures to ease the economic hardships the COVID-19 coronavirus pandemic has wrought upon many Americans.
But the state's Republican delegates said the paid leave measure would harm small businesses already struggling with the economic downturn caused by the outbreak.
In a statement, Rep. Mike Gallagher, R-Green Bay, supported many of the bill's provisions, including free testing for COVID-19, but said the legislation could force businesses to lay off workers or close their doors.
"We all agree those living paycheck-to-paycheck shouldn't have to decide between going to work or endangering their co-workers, but we need a solution that doesn't cause severe and unintended economic damage," he said.
Sen. Ron Johnson, R-Oshkosh, opposed the paid leave provision and expansion of federal unemployment benefits. Instead, he unsuccessfully proposed an amendment that would have cut both in favor of boosting state unemployment funds with federal dollars and passing temporary laws to accommodate their use in response to the pandemic. He voted against the final Senate bill on Wednesday.
Senate Majority Leader Mitch McConnell agreed on the bill's potential damage to small businesses Wednesday morning, but pledged to support the bill. He promised a "more comprehensive package" in coming days.
Wisconsin Republicans also criticized the compressed time frame for the bill's consideration. The House voted on the bill just before 1 a.m. on Saturday, after less than 40 minutes of debate.
Rep. Glenn Grothman, R-Campbellsport, said the speed to get the measure through the House meant representatives didn't know the cost of the bill or get to study it in-depth. He said more time should have been taken for such sizable legislation.
"There's absolutely no reason we didn't suspend the bill for a day or three days," Grothman said.
Grothman pointed out 27 House members — nine Democrats and 17 Republicans — did not cast votes on the bill Saturday morning, decisions he attributed to the lack of information available on the bill's impact.
Johnson also lamented the speed with which it was passed.
"They didn't even know what they were voting on," Johnson said.
House Republicans voted overwhelmingly to support the bill, with 140 Republicans joining a Democratic majority that included the remainder of Wisconsin's delegation. In the Senate, only eight Republicans voted against the bill, with 90 senators supporting.
Sen. Tammy Baldwin, D-Madison, voted for the bill. She helped introduce legislation March 9 that would have mandated employers to provide 14 days of paid leave in the event of a public health emergency. Lead sponsor Sen. Patty Murray, D-Washington, attempted to bring that legislation to a floor vote in the Senate last week but was blocked by Sen. Lamar Alexander, R-Tennessee.
---
Photos: A look at how the novel coronavirus is affecting Wisconsin
Middleton High drive-up graduation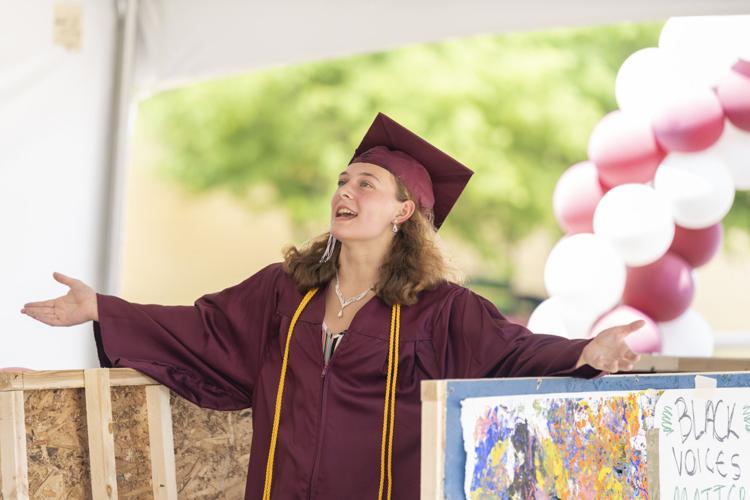 Anti-mask protest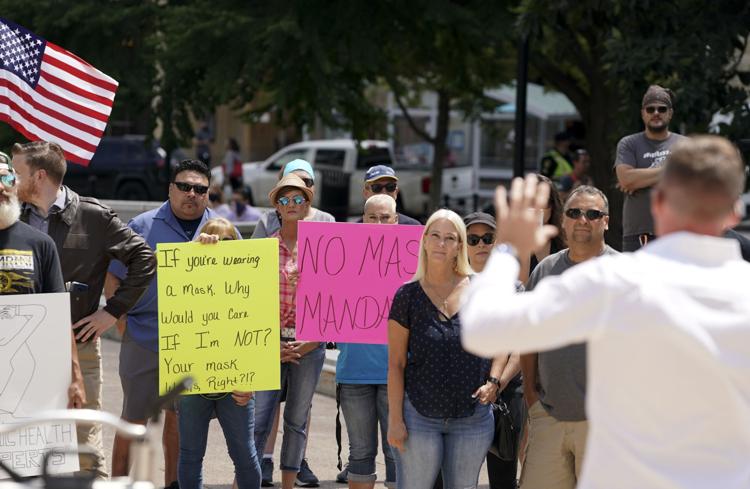 Making COVID-19 masks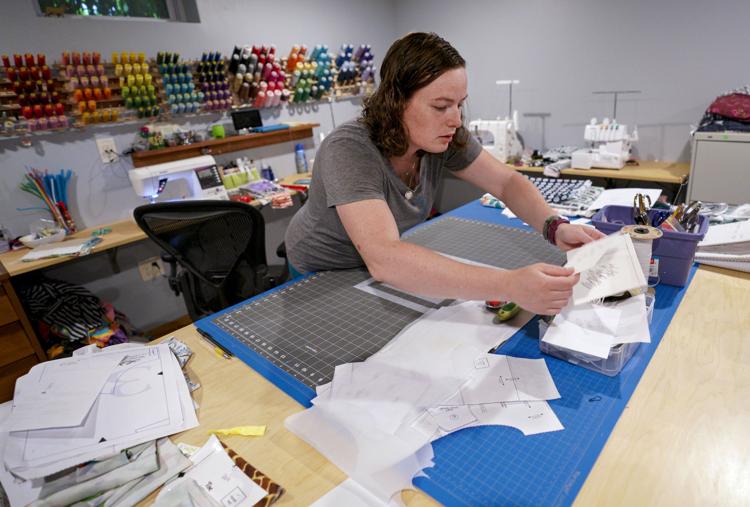 Shortage of coins
Goodman Pool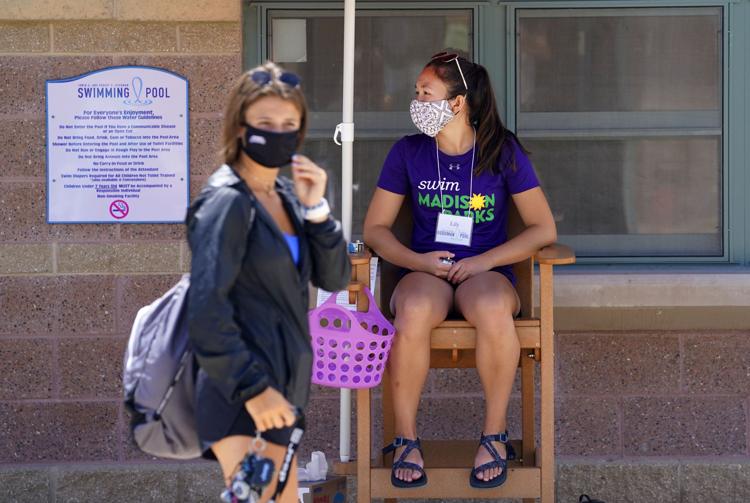 Goodman Pool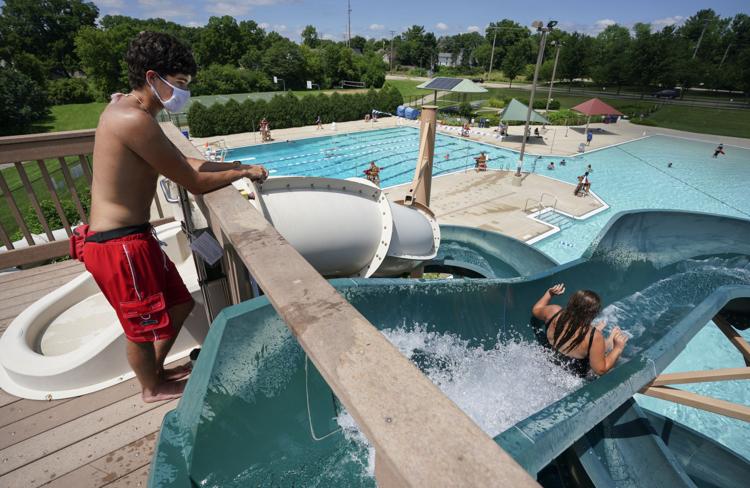 Goodman Pool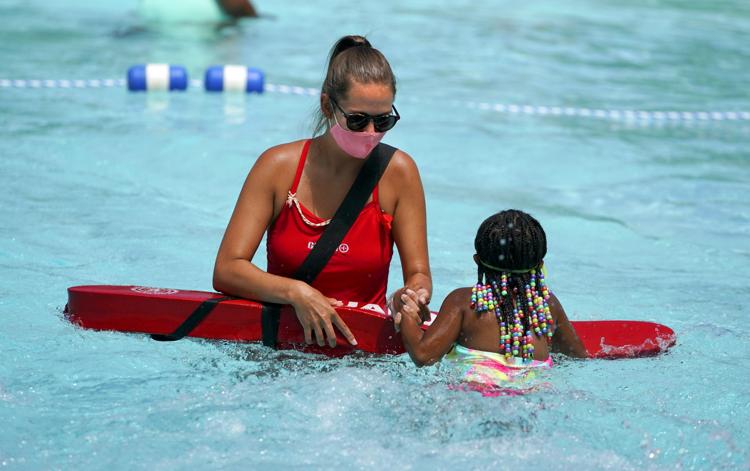 Goodman Pool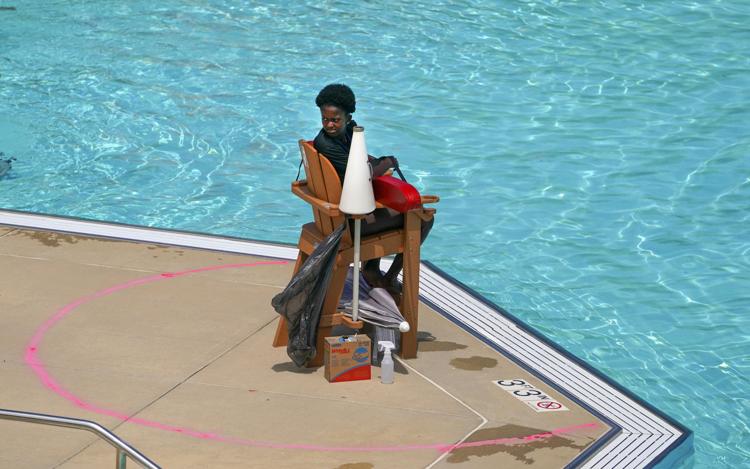 YMCA summer camp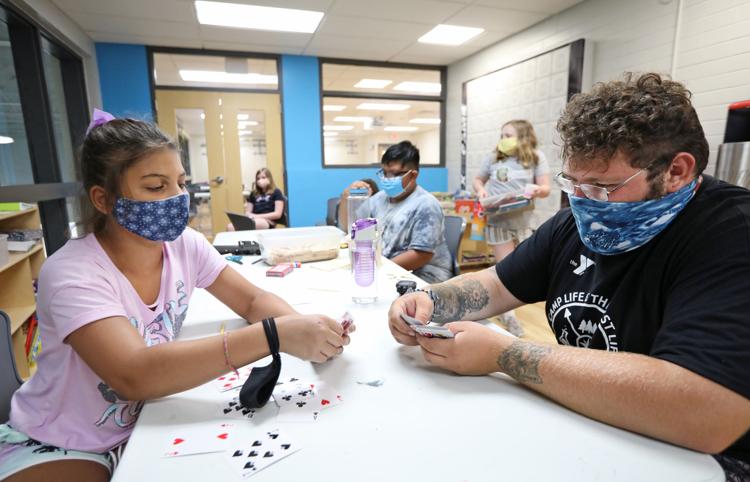 100,000 masks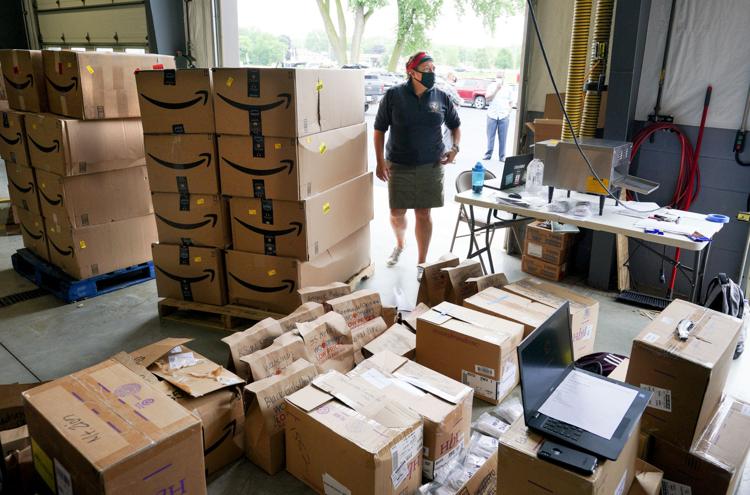 Contact tracing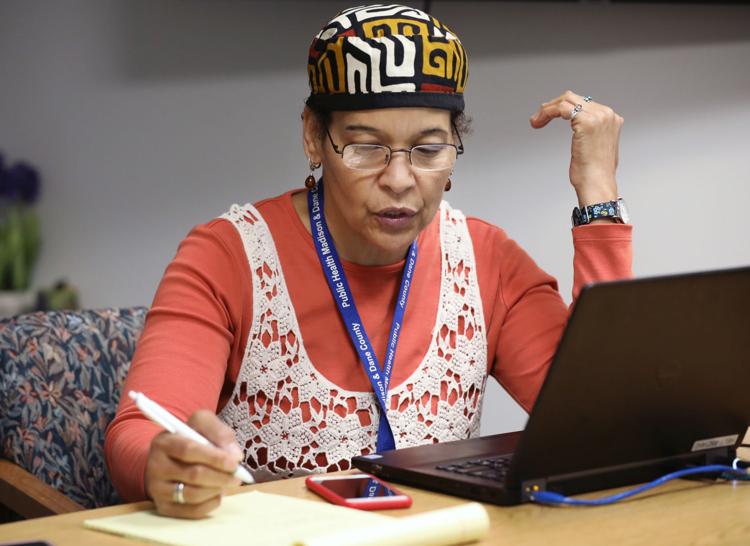 Doctor talking to patient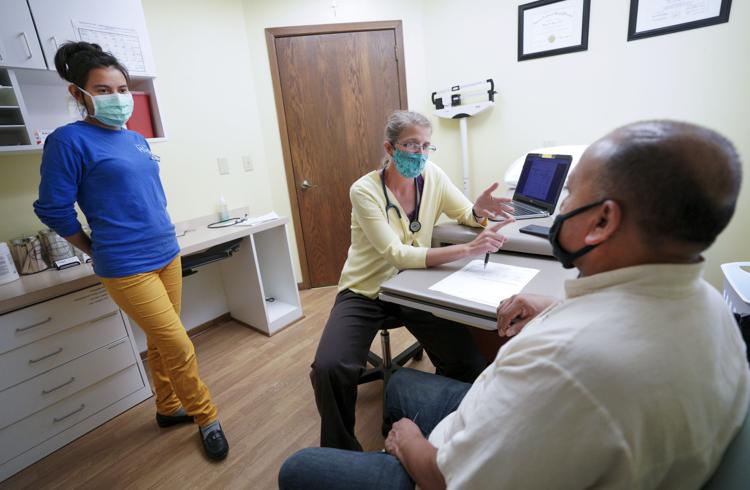 Outdoor class at Pinnacle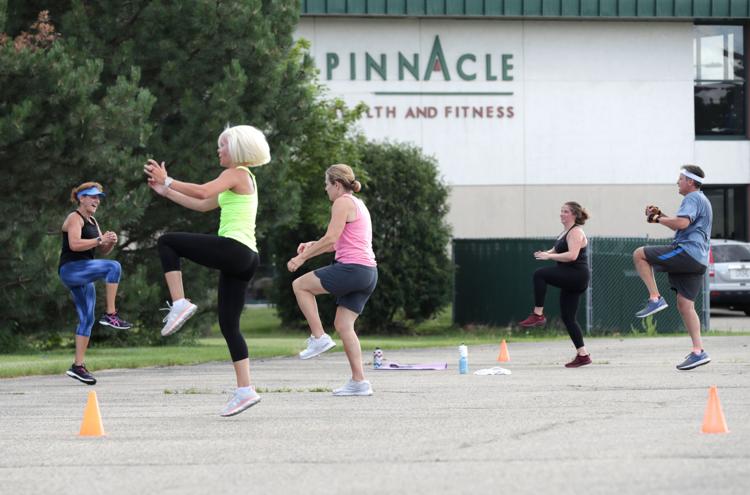 Punching bag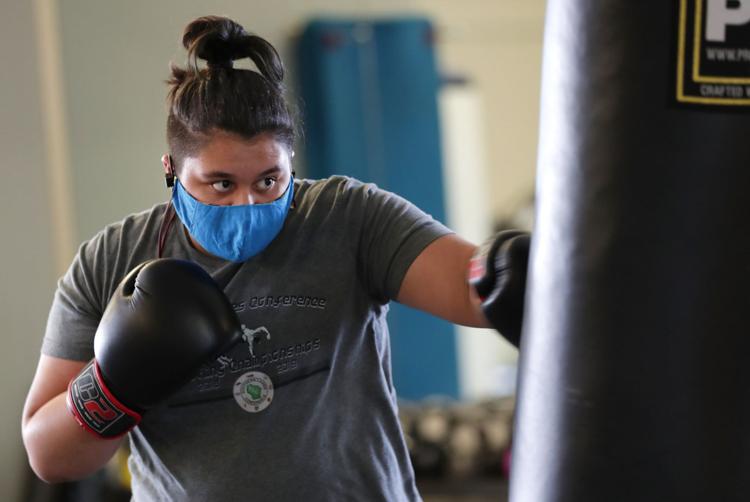 Starlite 14 drive-in theater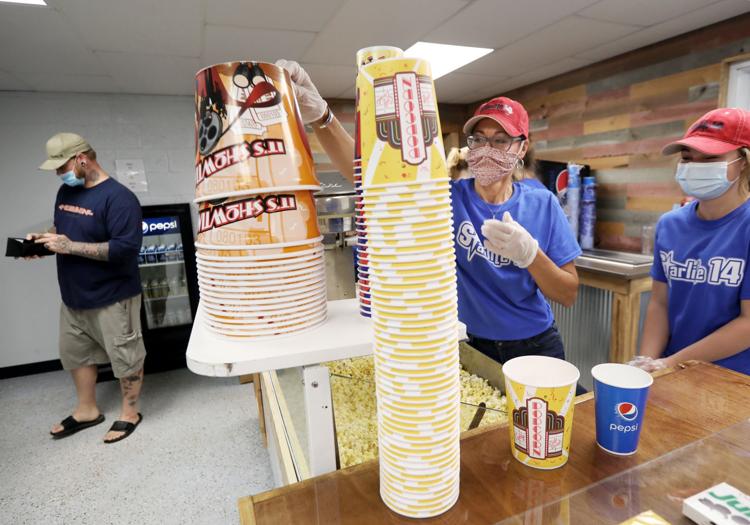 Starlite 14 drive-in theater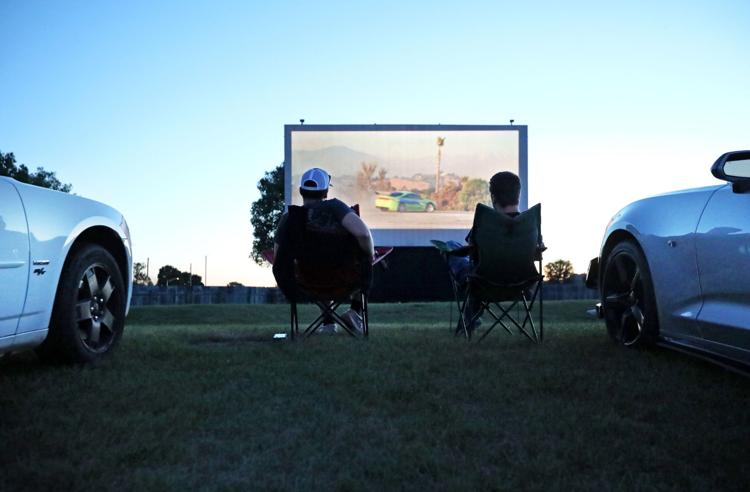 Masks to be required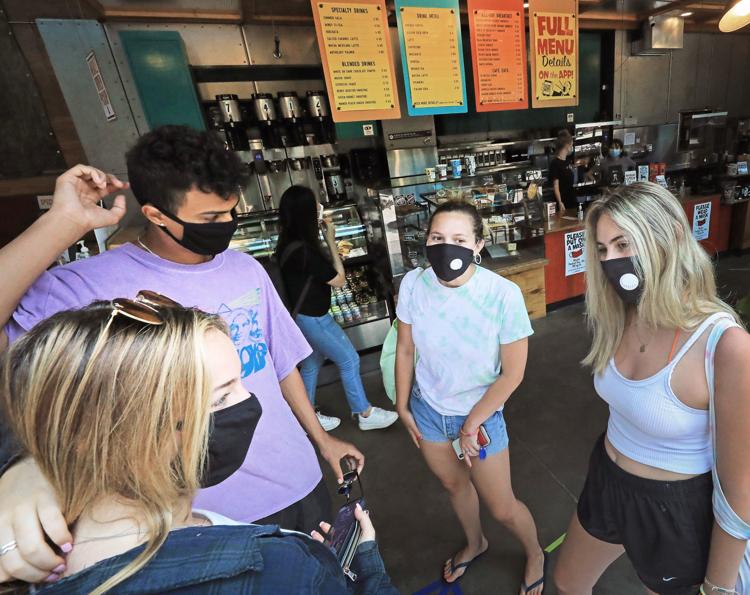 News conference on masks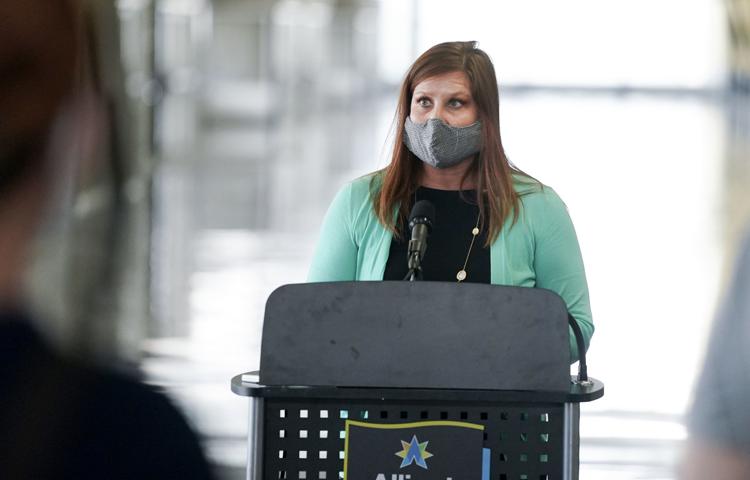 Covid cleaning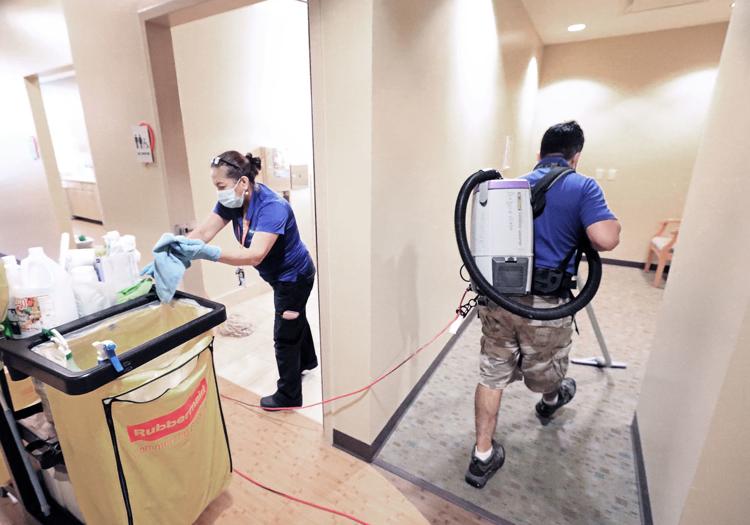 Bar closings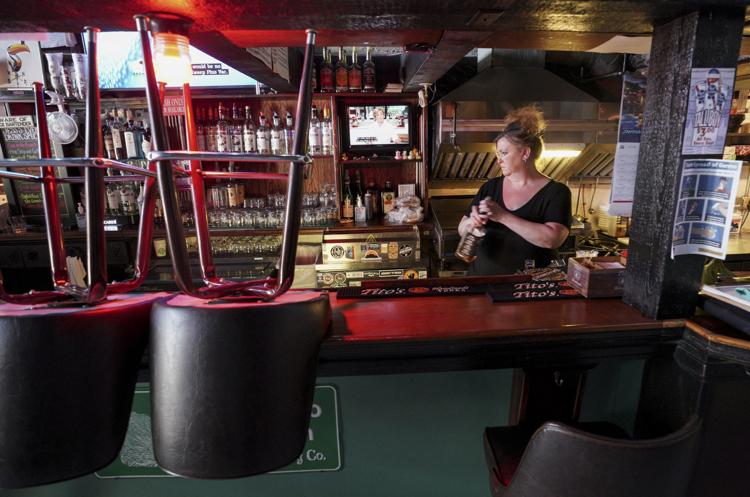 Homeless camps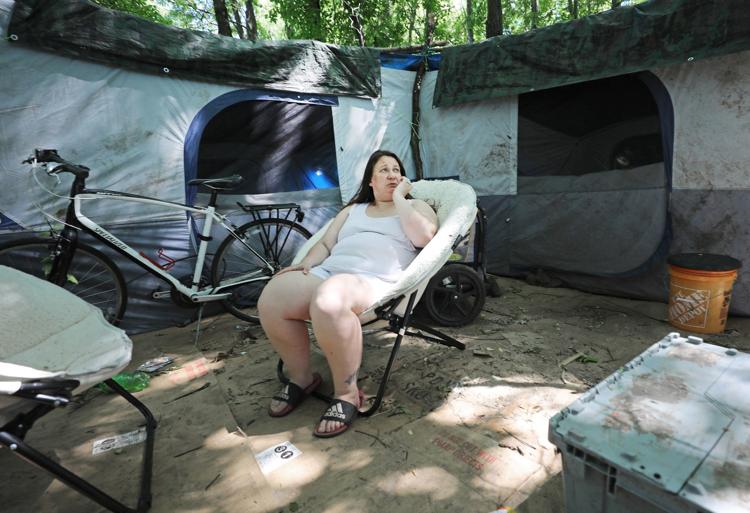 Homeless camps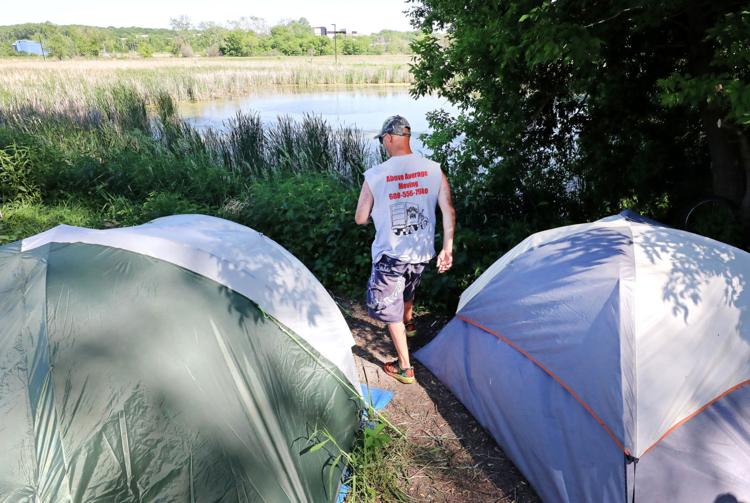 Virus testing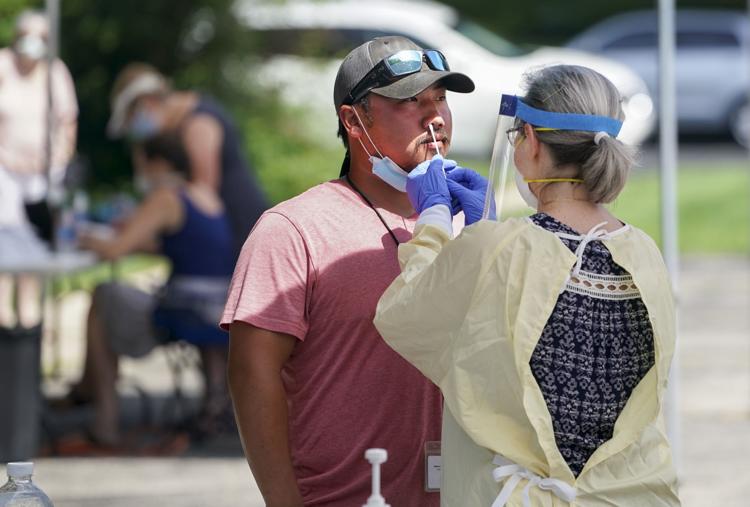 Testing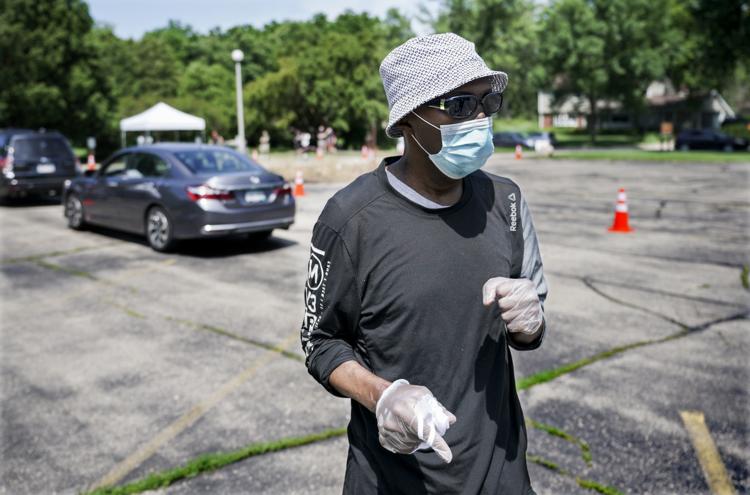 Testing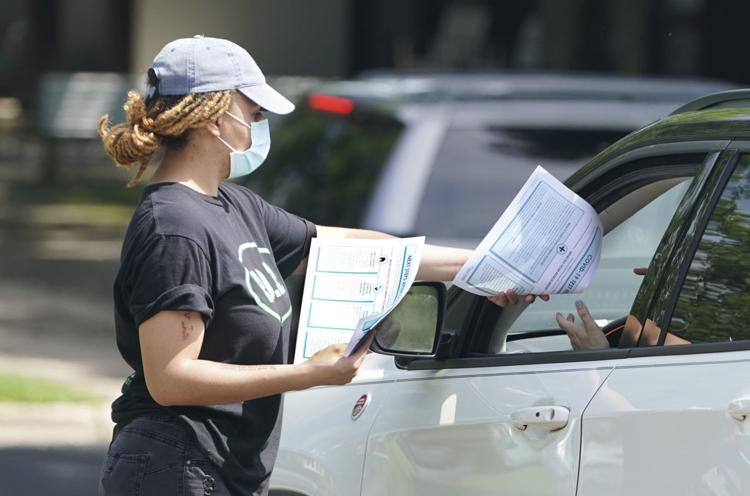 Henry Vilas Zoo reopens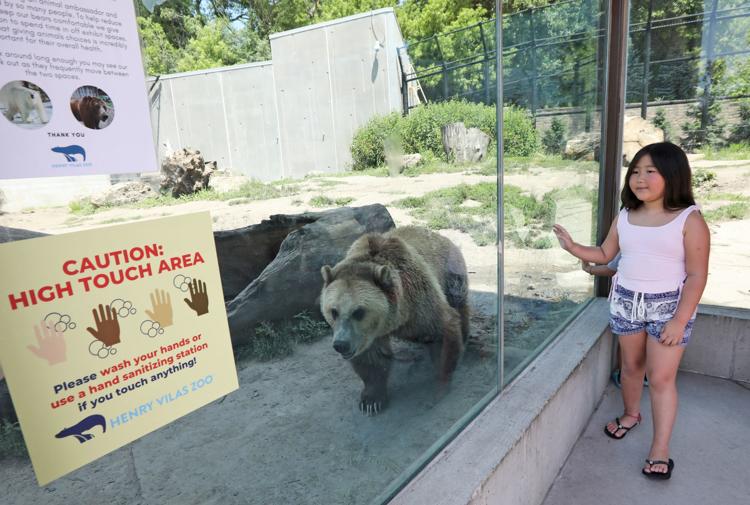 Union Terrace reopening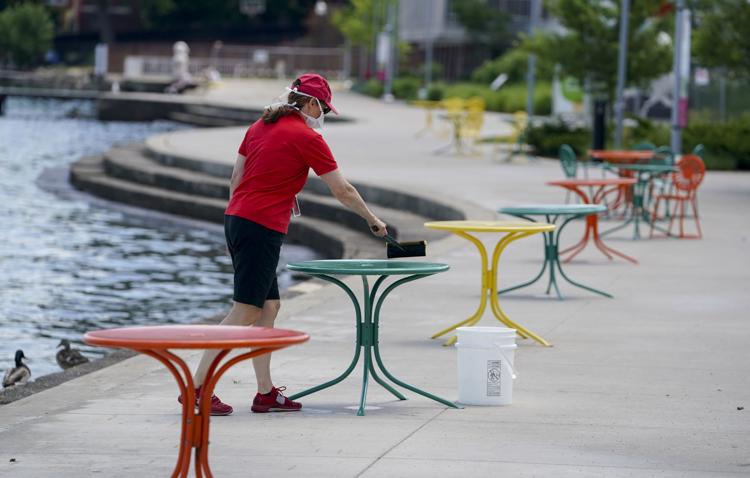 A Day to Remember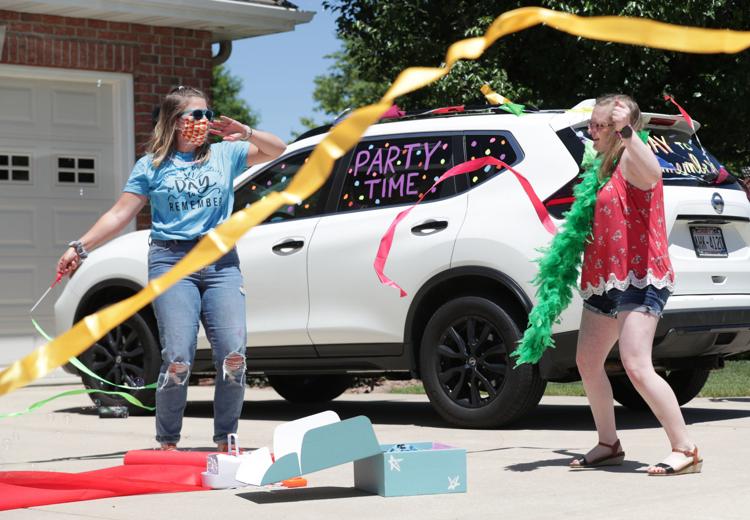 West High grads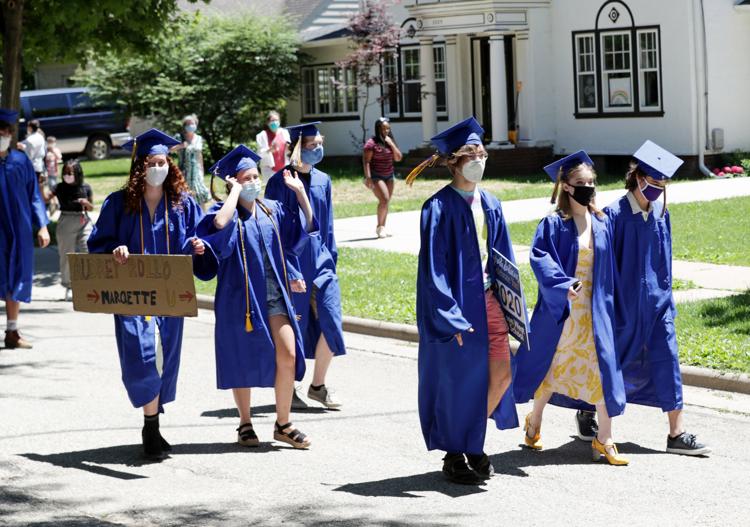 Pool openings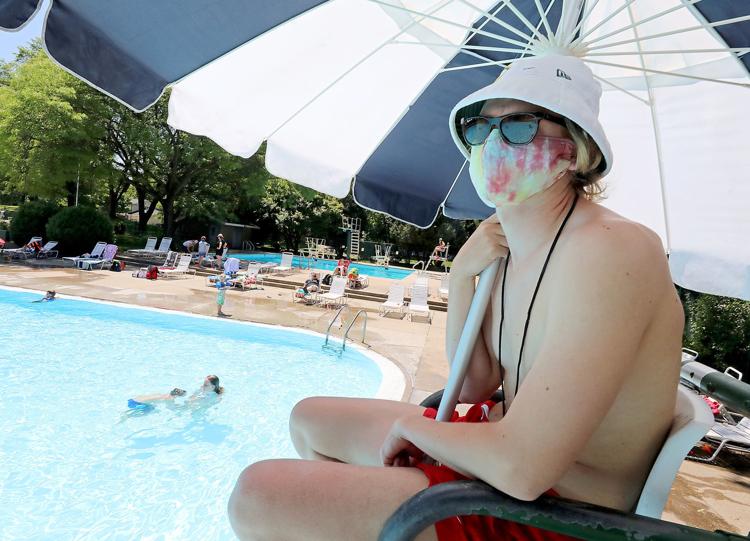 Grads on the Yahara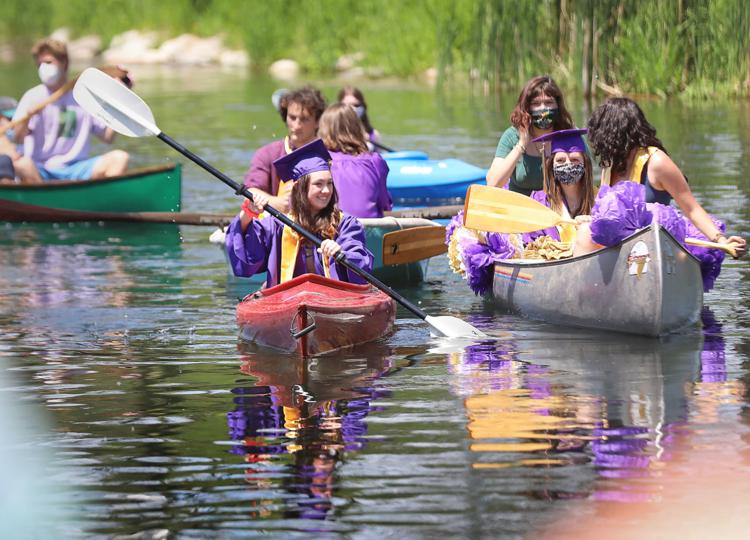 Fifth-grade graduation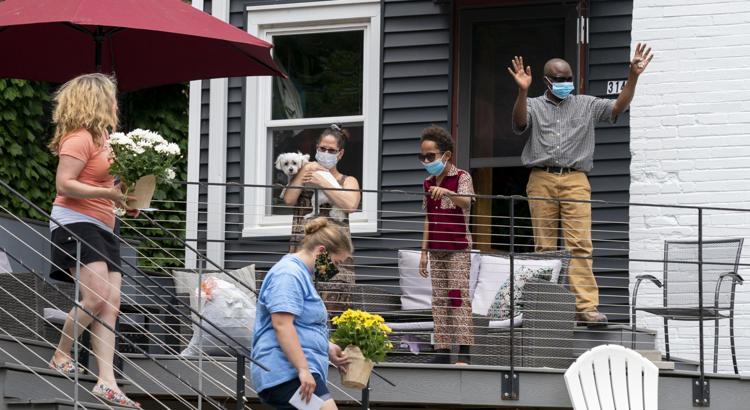 Tribes battling steep losses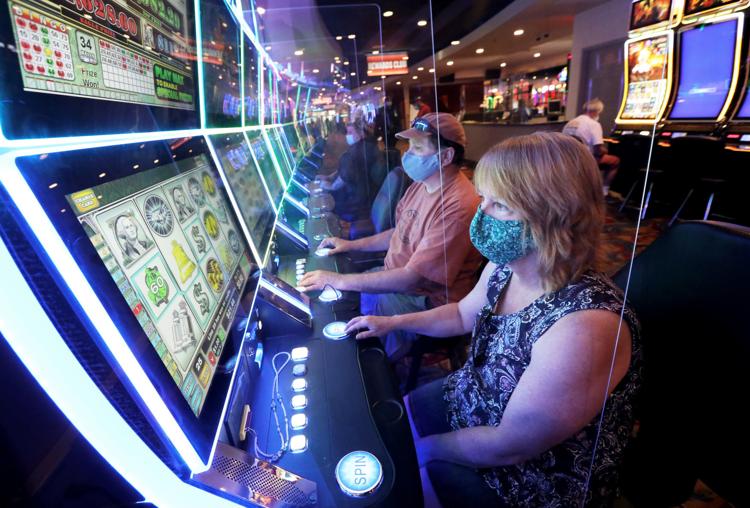 COVID-19 openings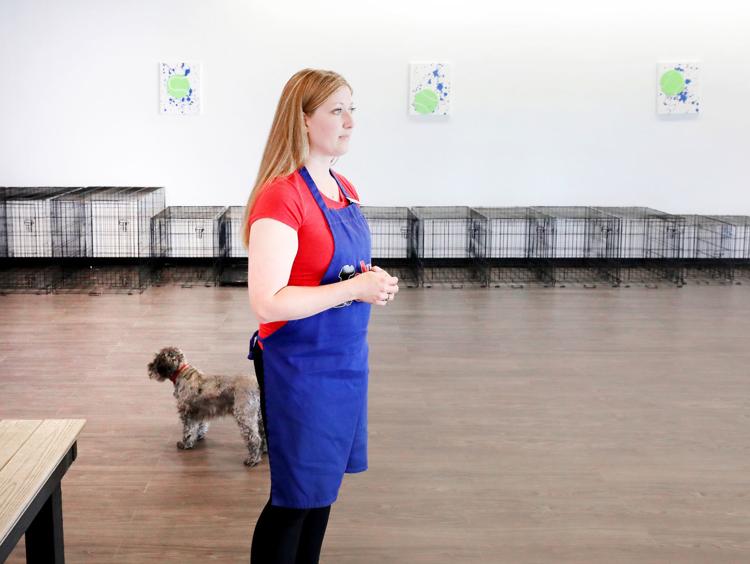 Picking up belongings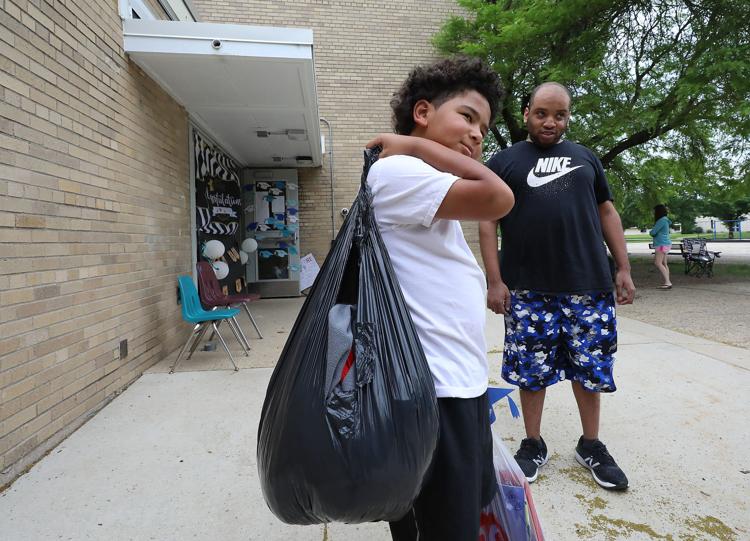 Downtown Businesses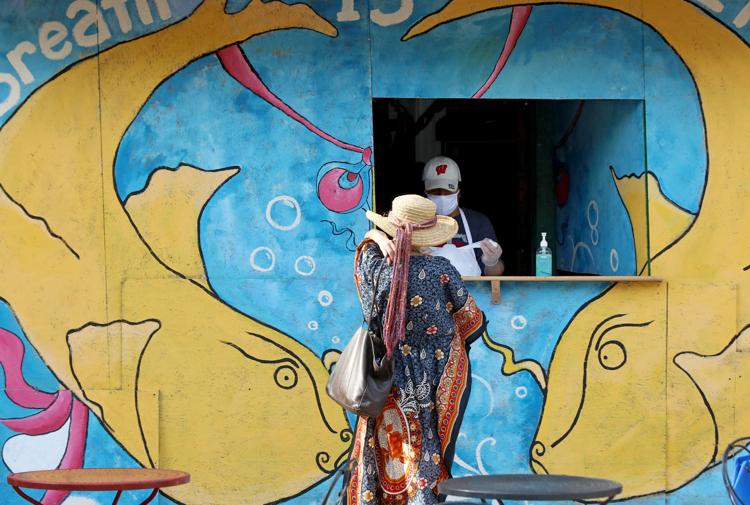 Covid transportation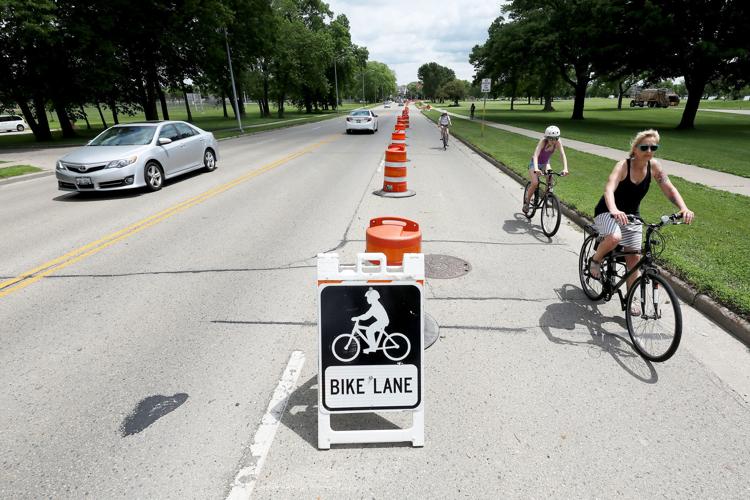 Church capacities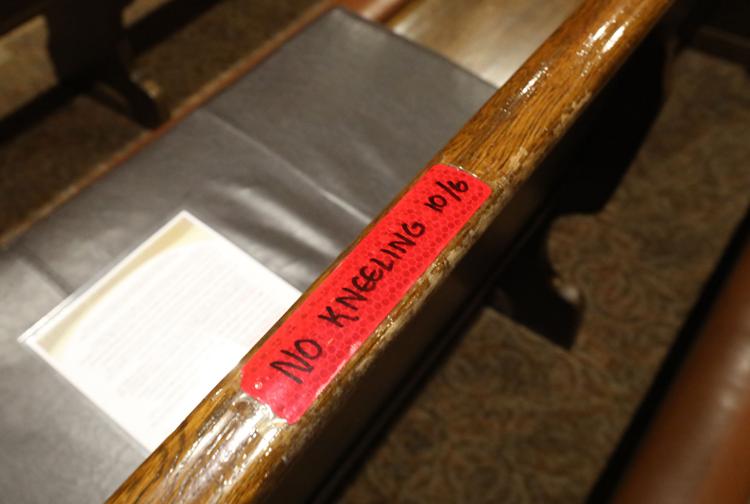 Church capacities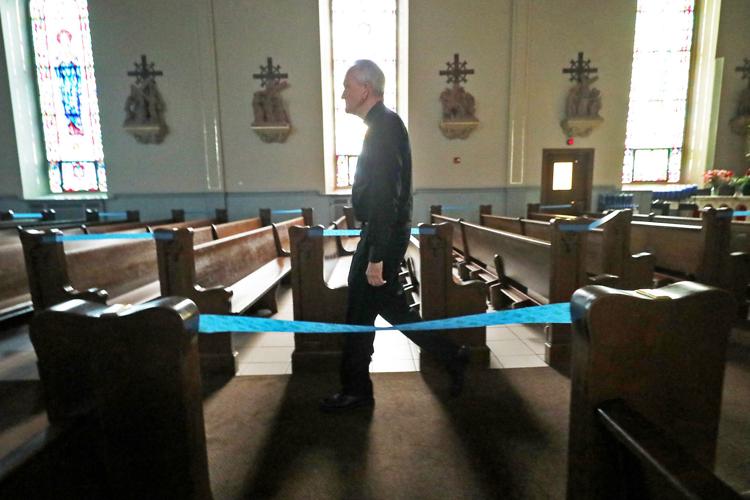 Prepping for reopening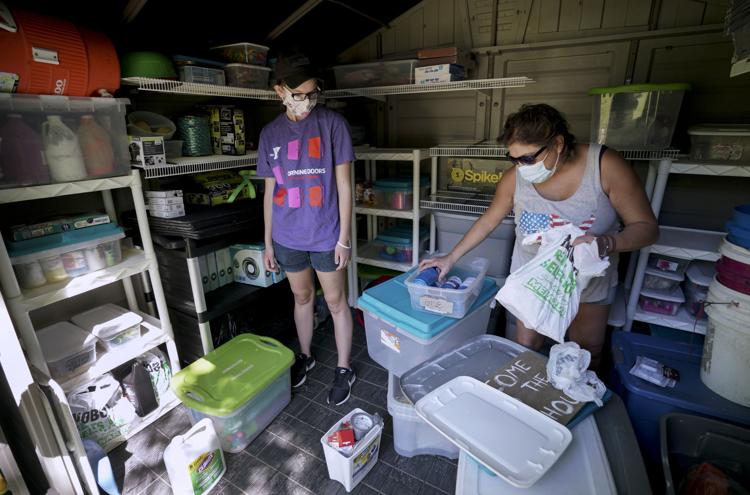 Warner Park - screening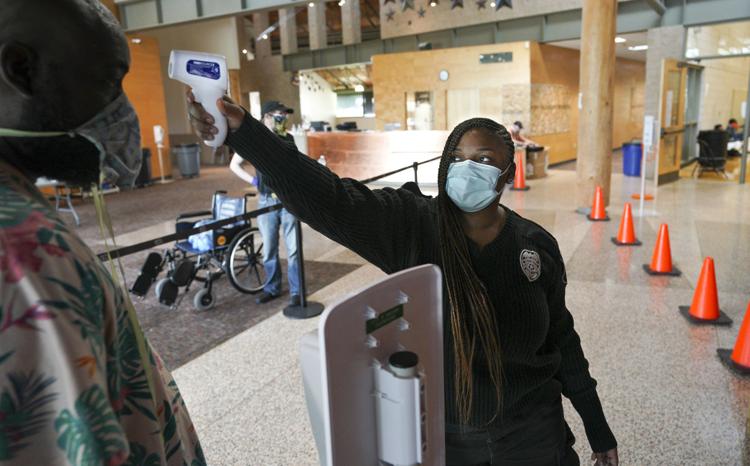 Outdoor Dining East Main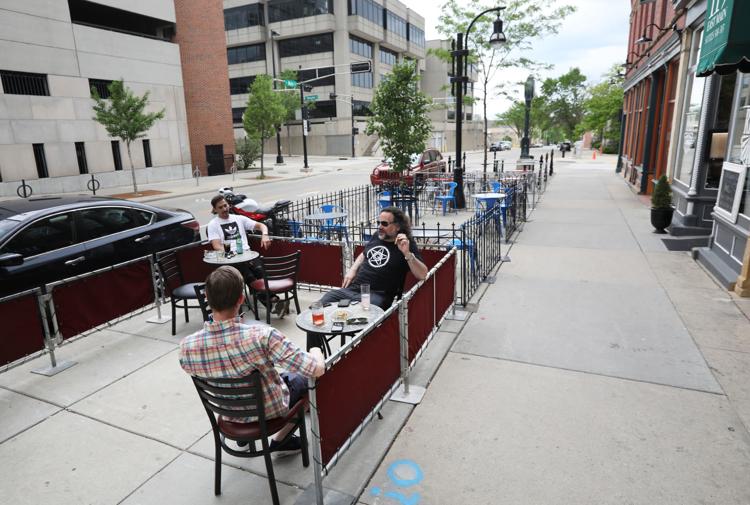 Spacing out customers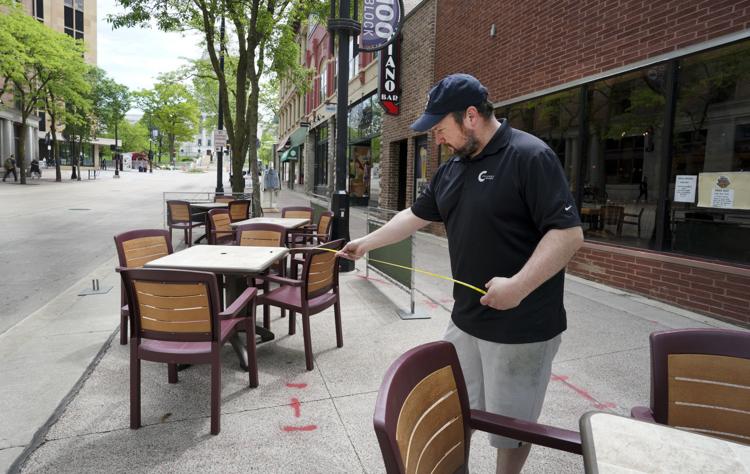 Getting a tattoo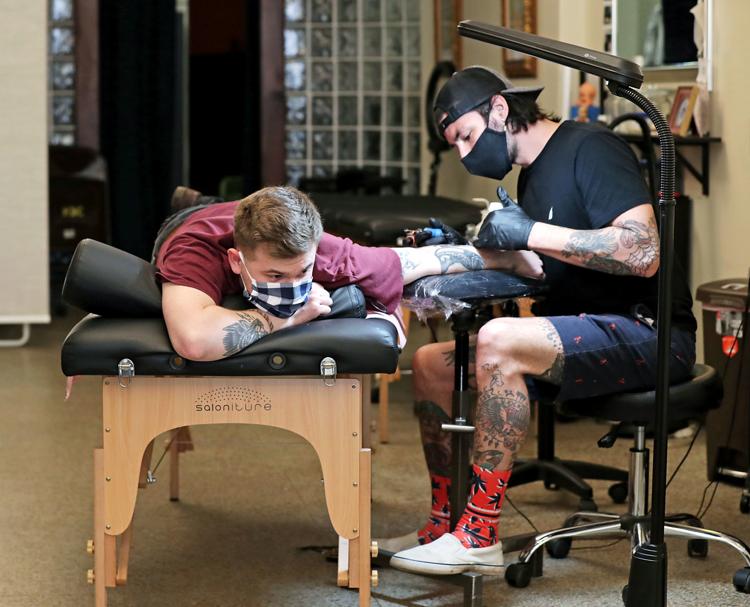 Memorial Day ceremony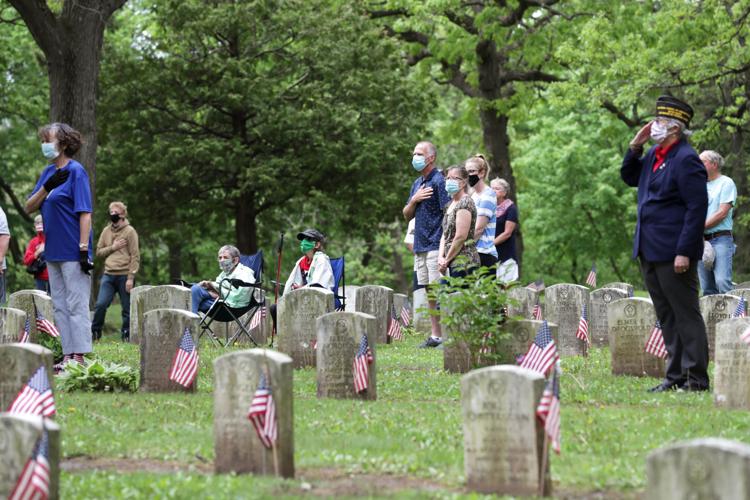 Memorial Day weekend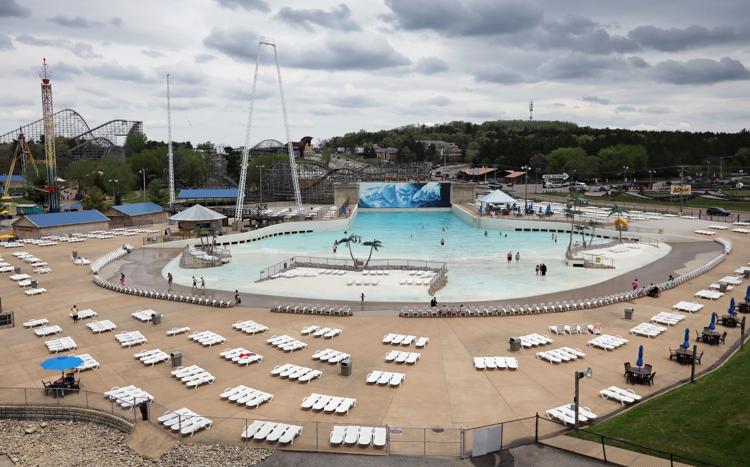 Memorial Day weekend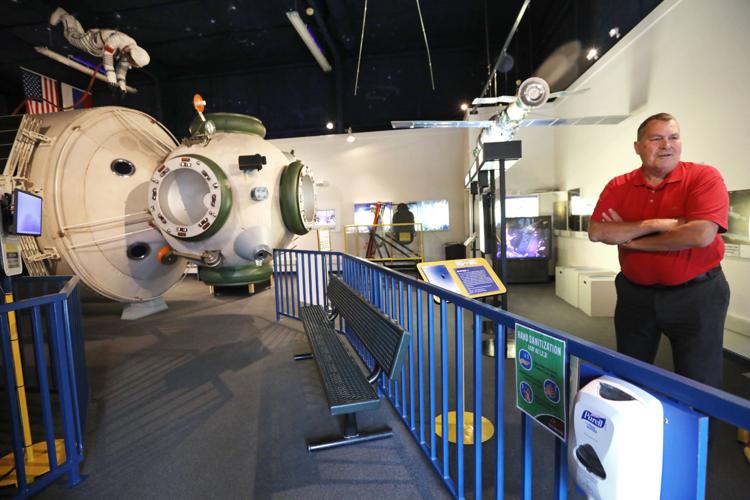 Salons Opening
Fitness openings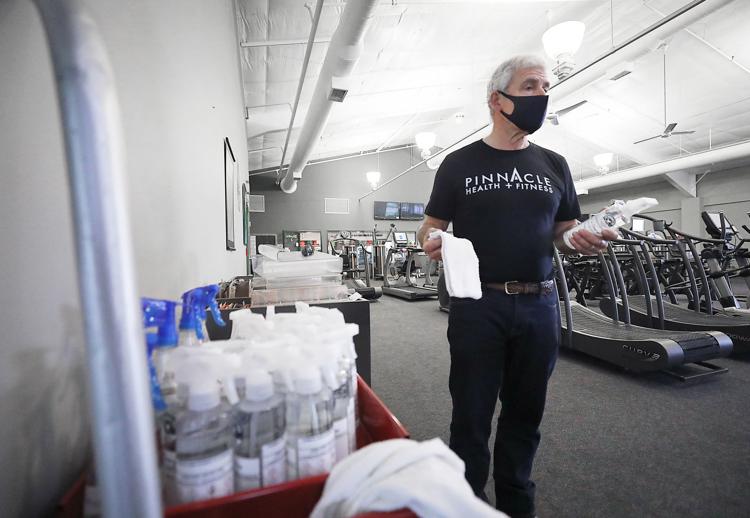 Duck Pond Drive-In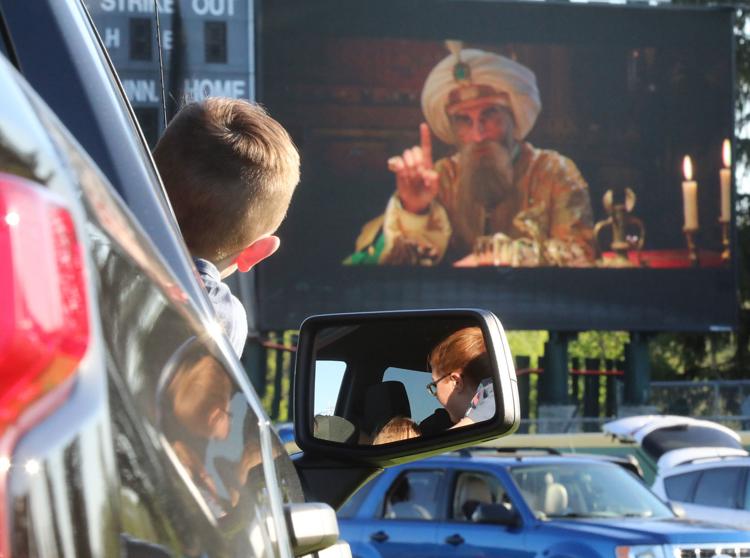 Memorial Union crowd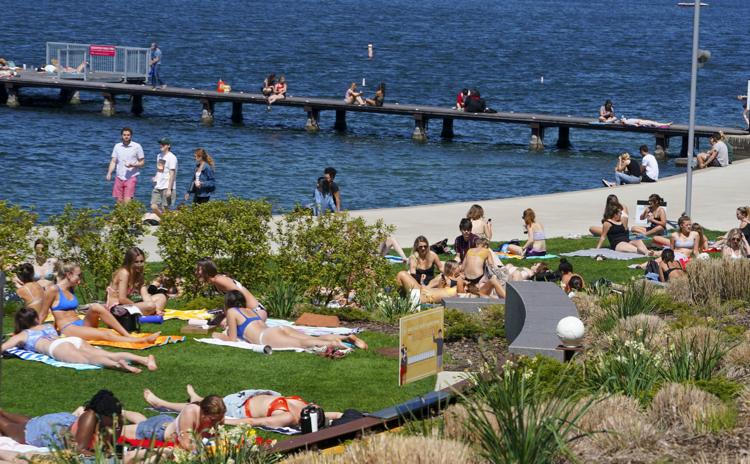 Child care at YMCA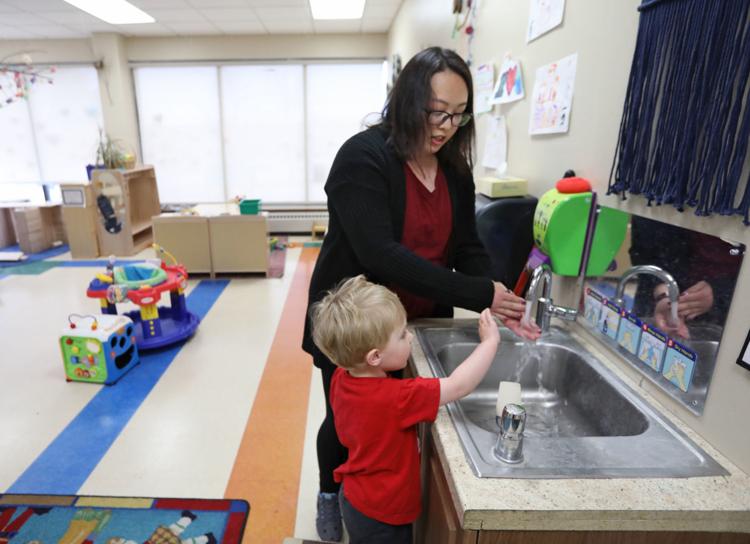 Bikers on Arboretum Drive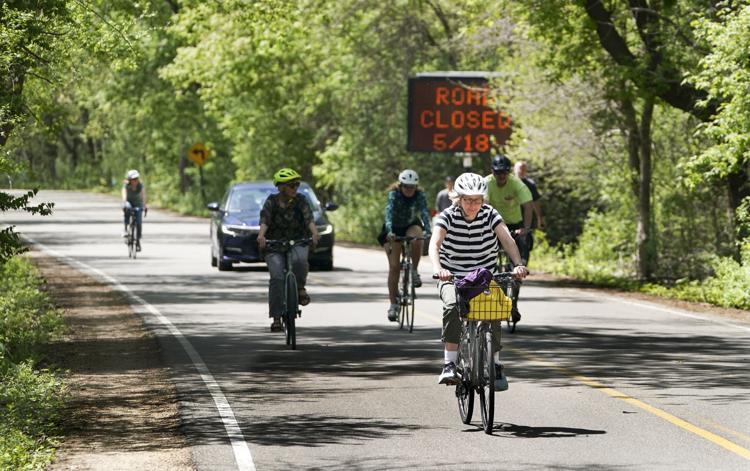 Brittingham Boats
Restaurant open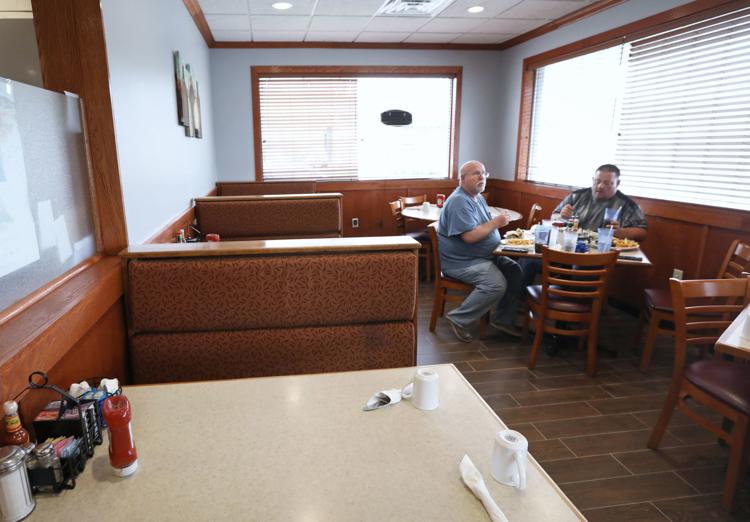 COVID-19 businesses reopen
Restaurant, bars reopen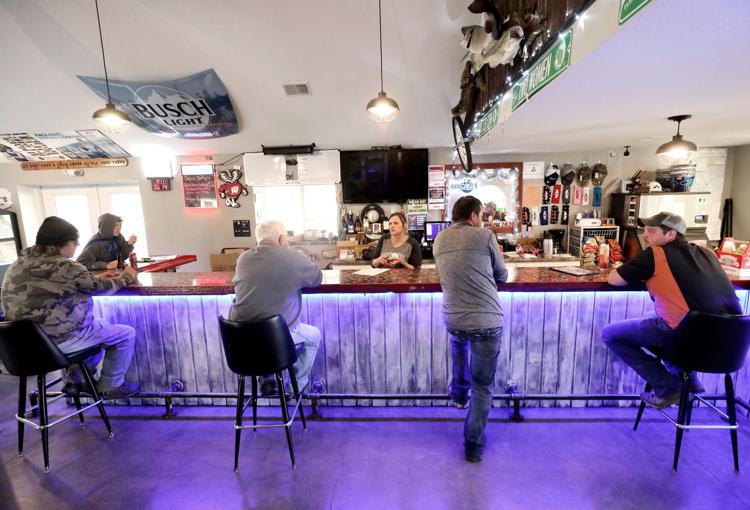 Dentist with patient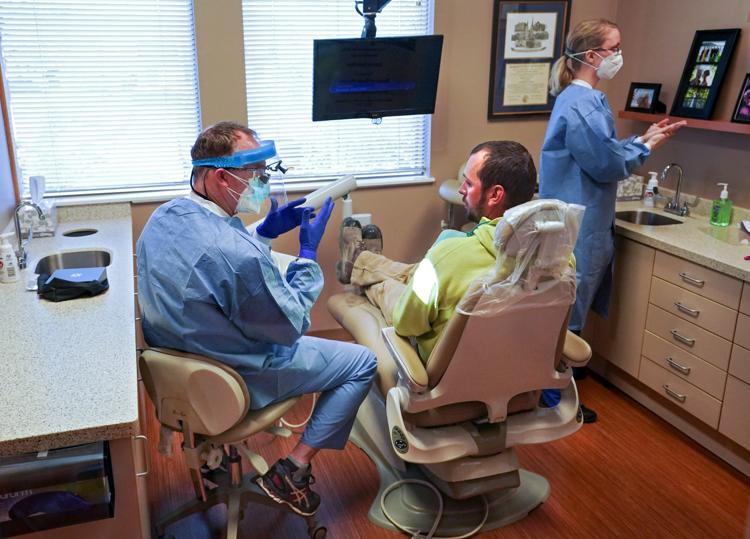 Dane County institutes order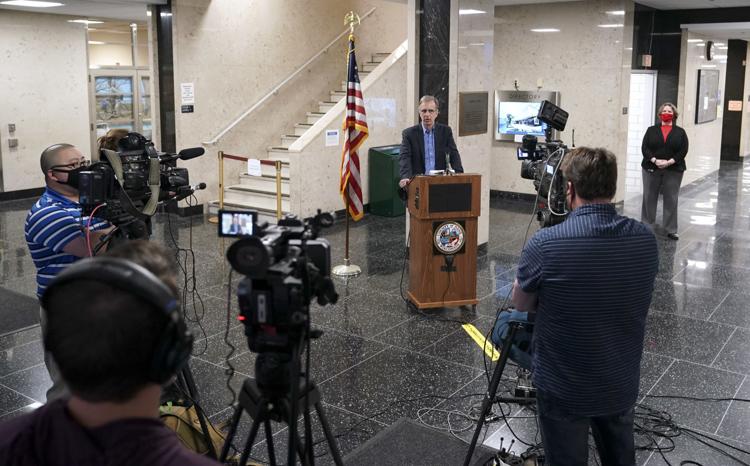 Carry-out food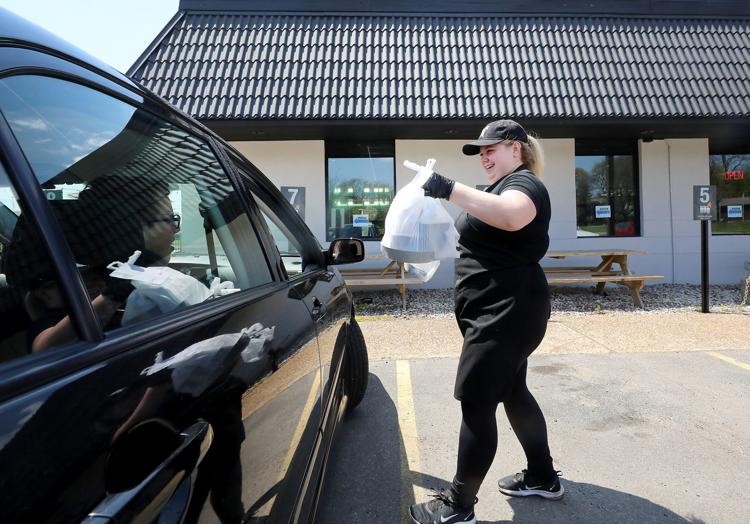 Small retailers reopening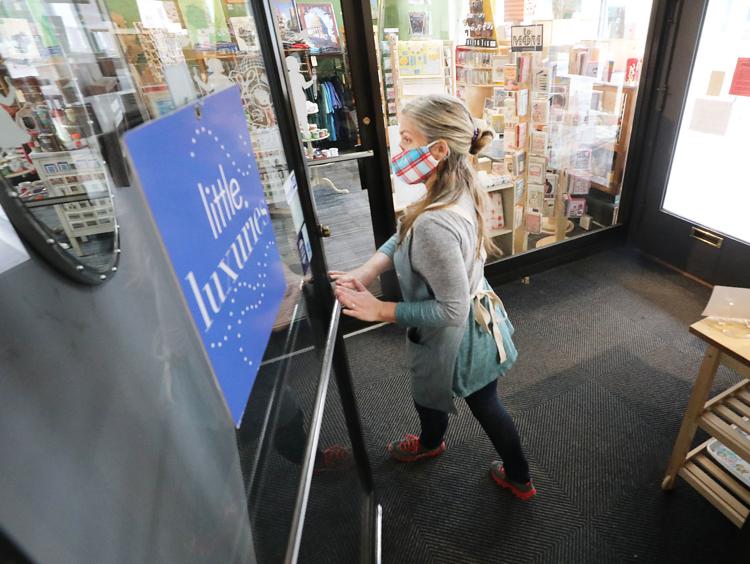 Shoe store reopening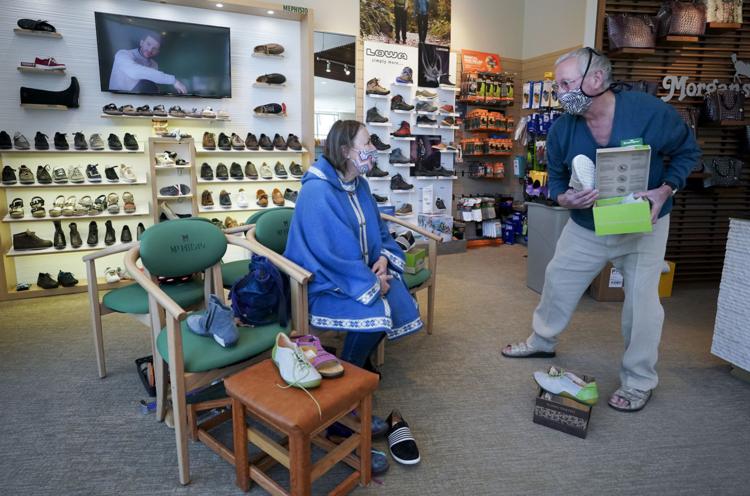 COVID 19 testing site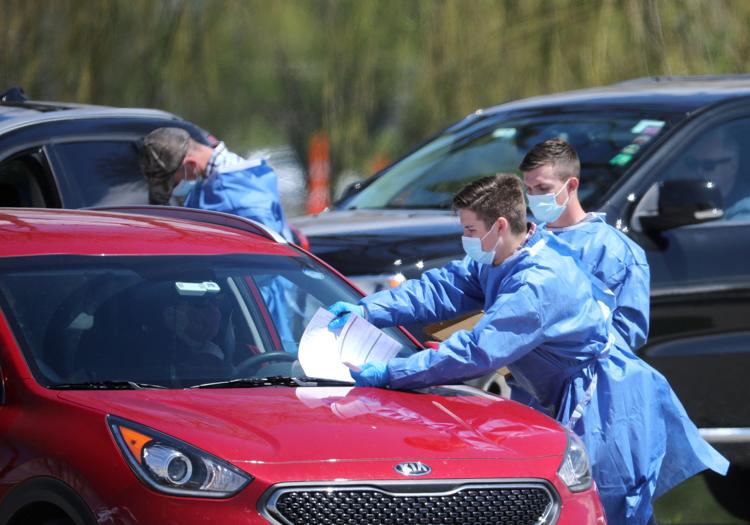 COVID 19 testing site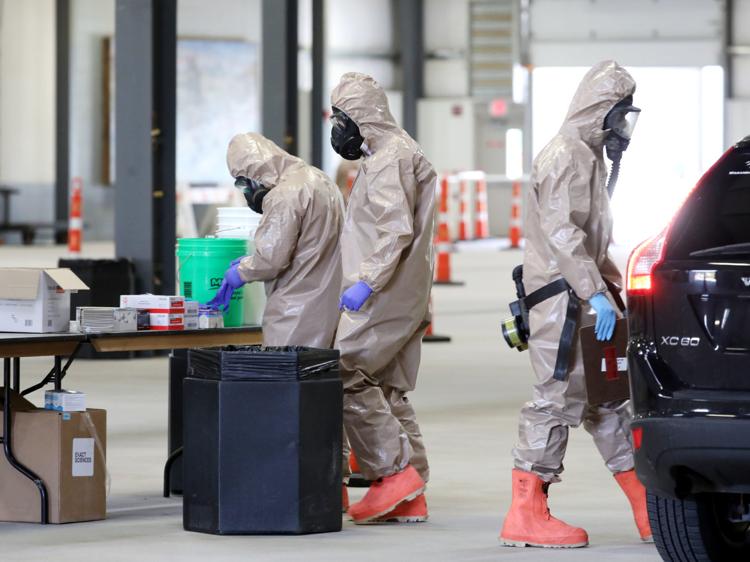 UW-Madison virtual graduation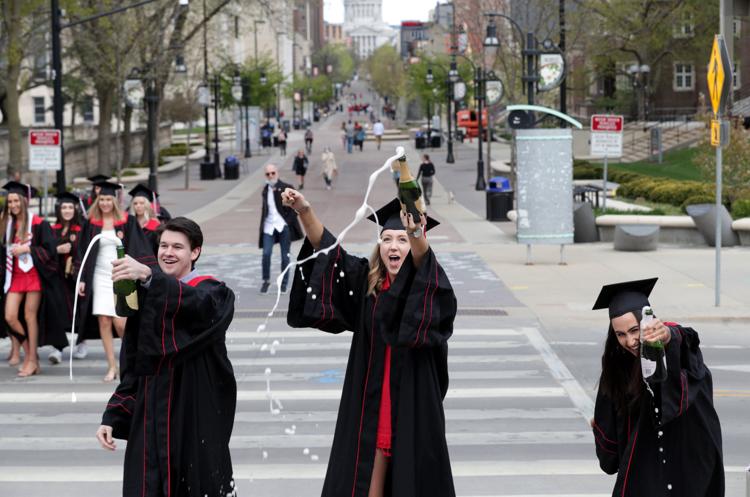 Monona Library Curbside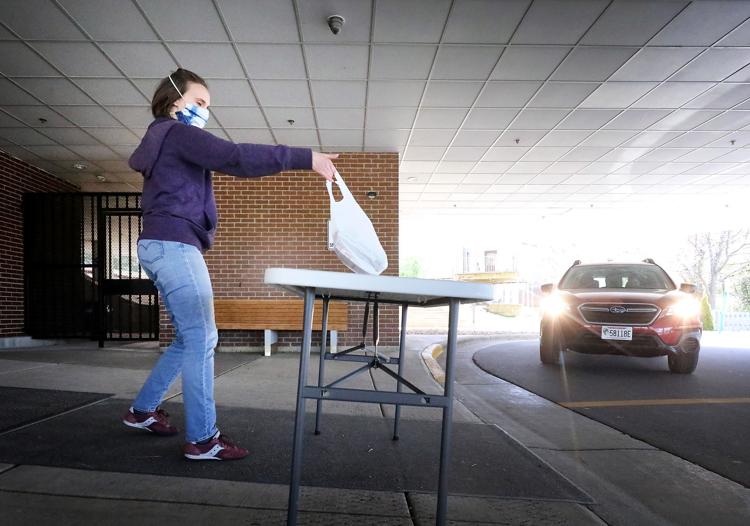 COVID-19 meat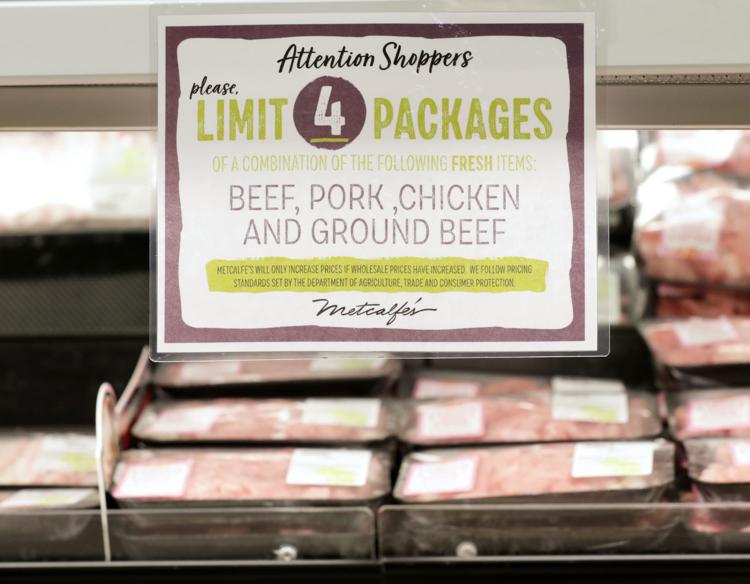 Homeless in parks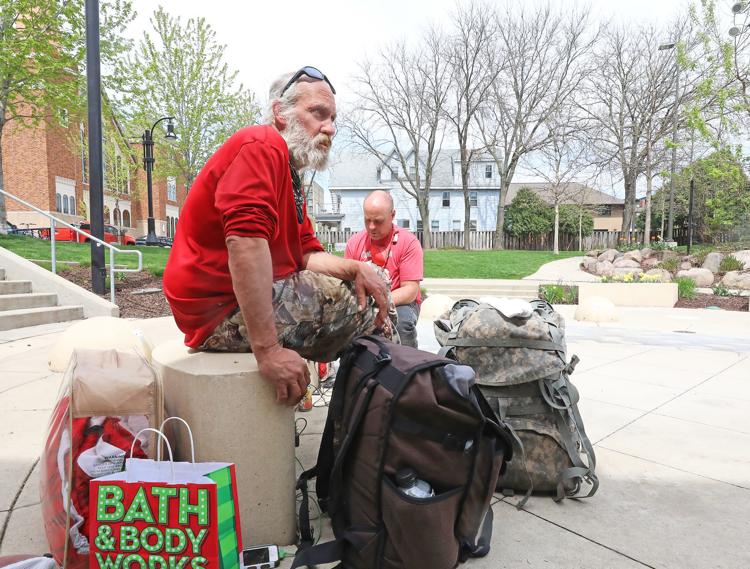 UW Commencement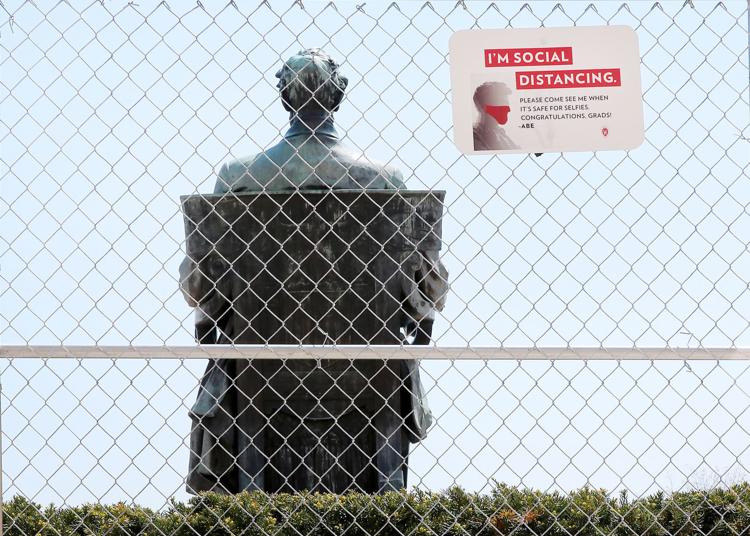 River Food Pantry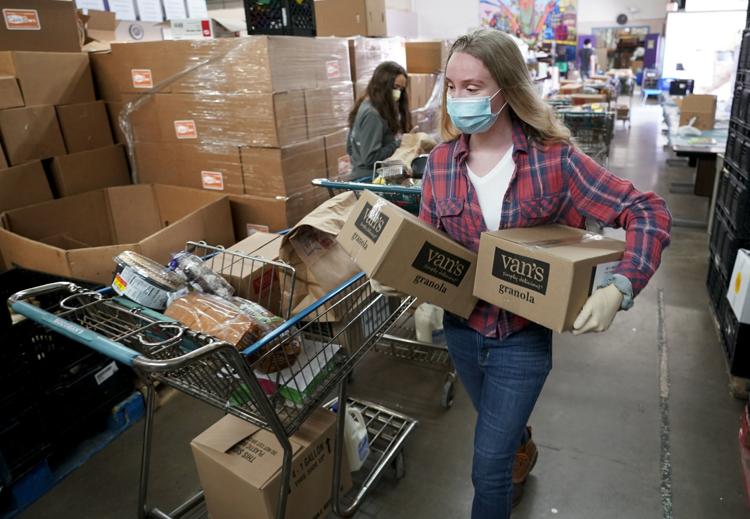 Dane County tourism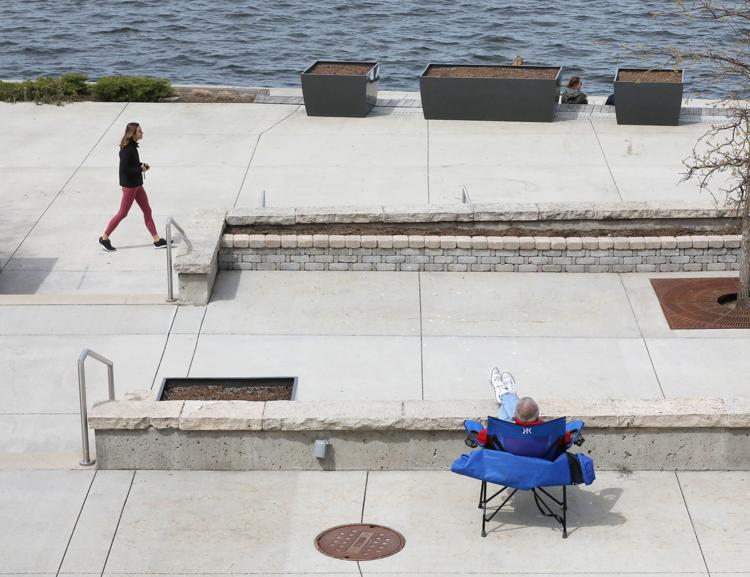 "Outside Looking In: A Drive-Thru Exhibition"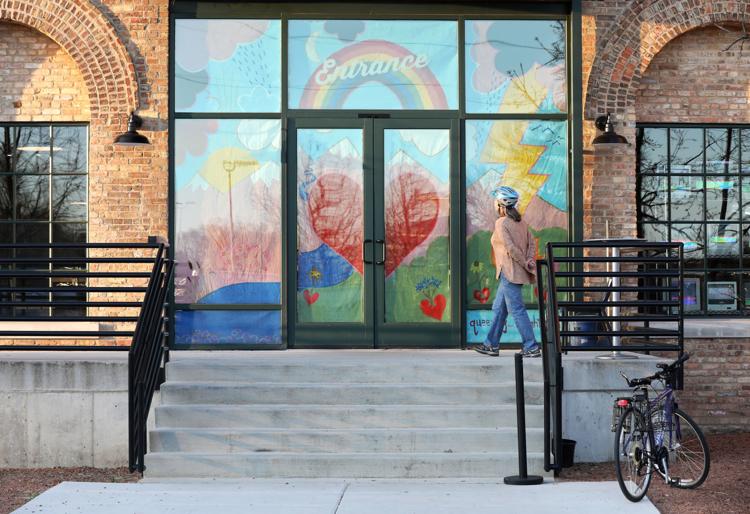 COVID-19 Menards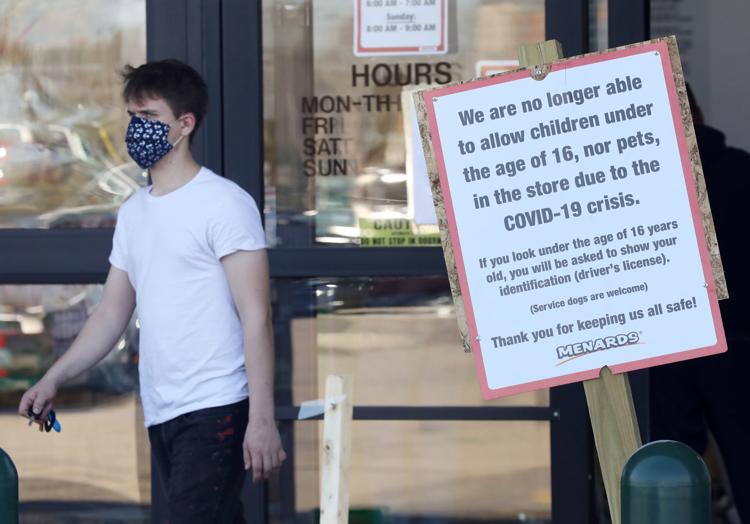 Covid Assembly Hearing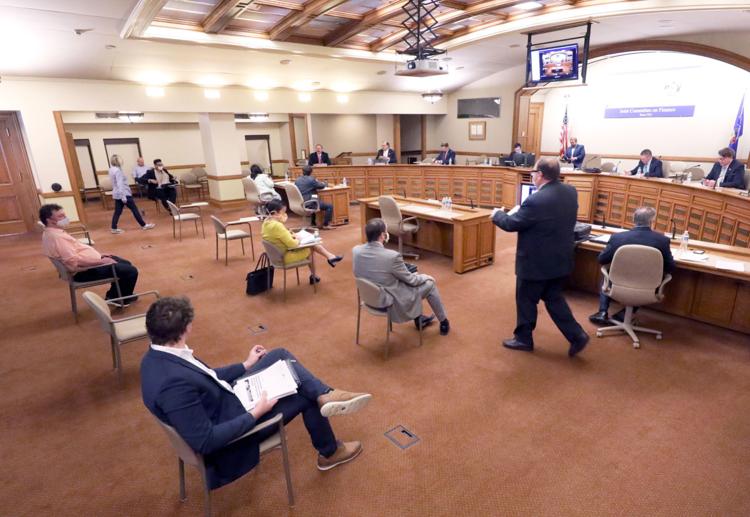 UW furloughs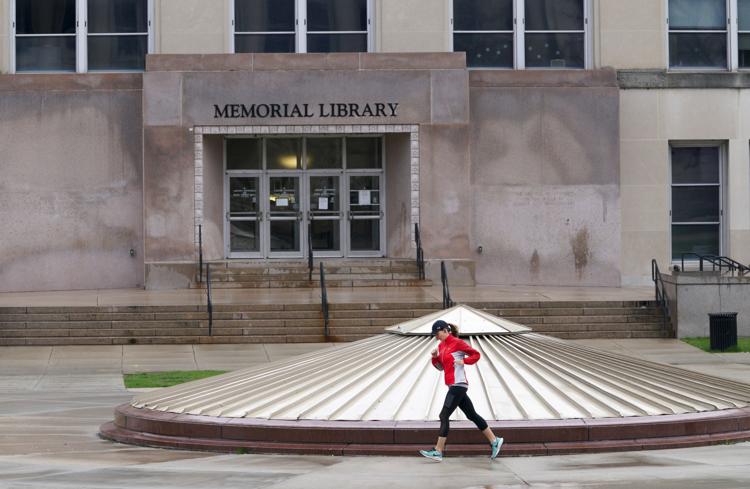 Stay safe, Badgers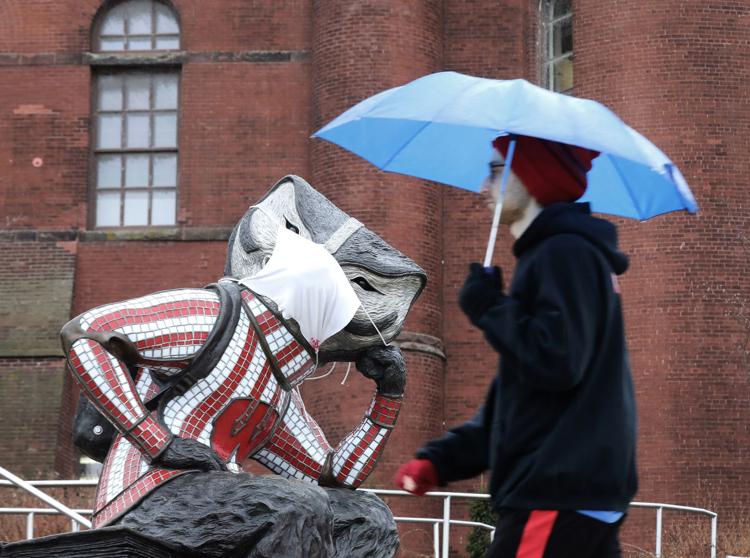 Celebrating 103 - From a distance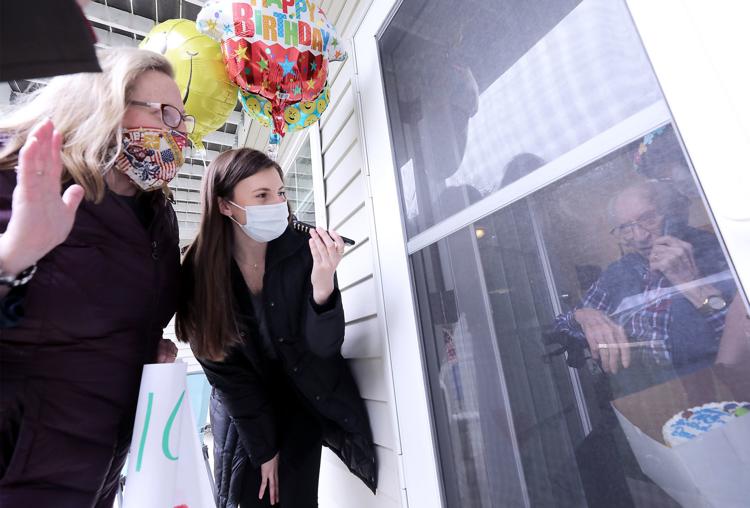 COVID-19 protest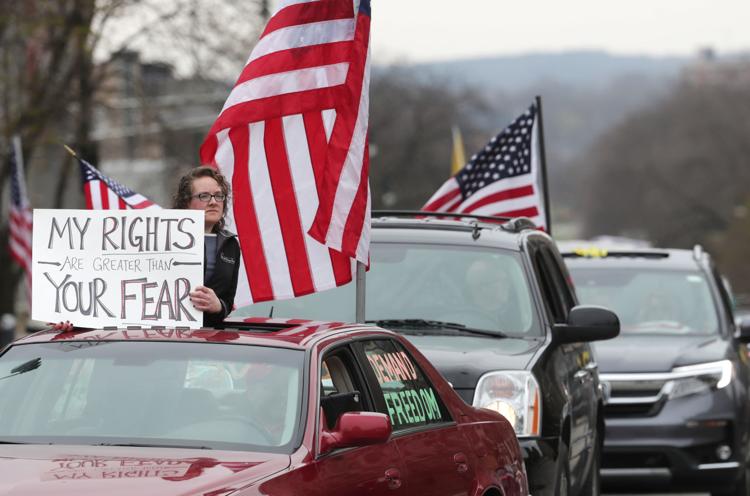 COVID-19 candle installation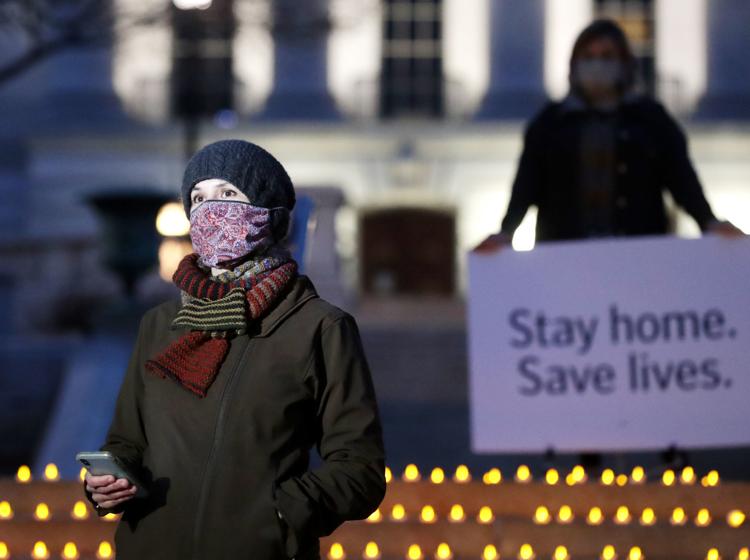 COVID-19 candle installation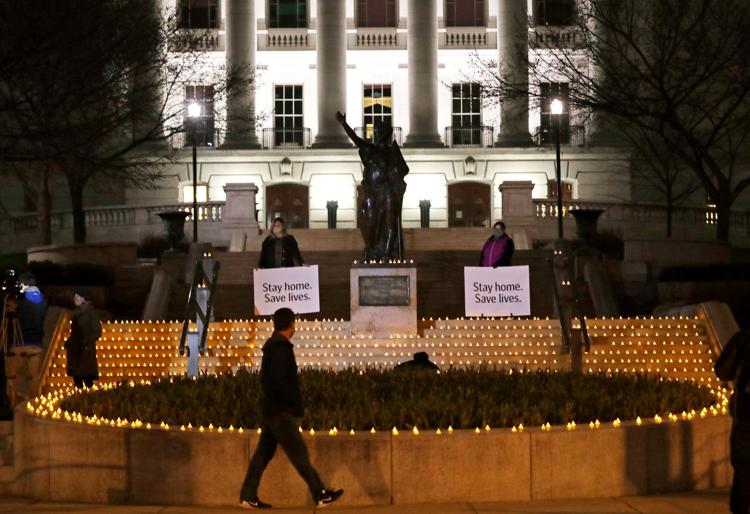 A fishing opener amid COVID-19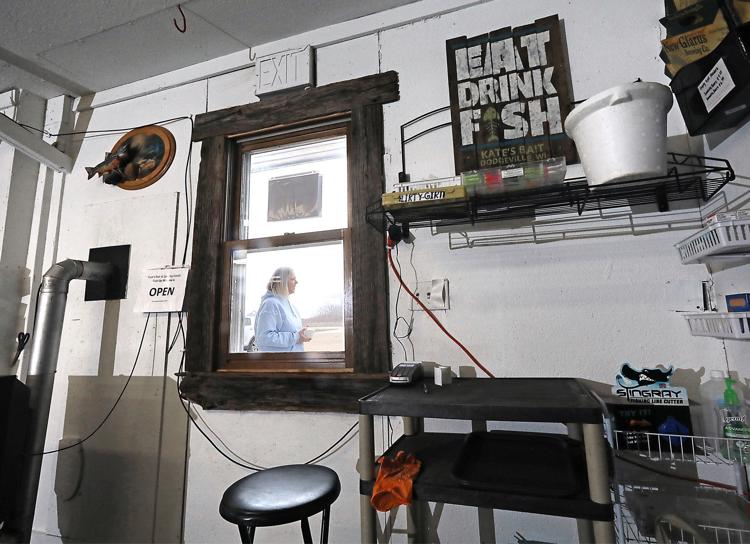 COVID-19 UW-Madison students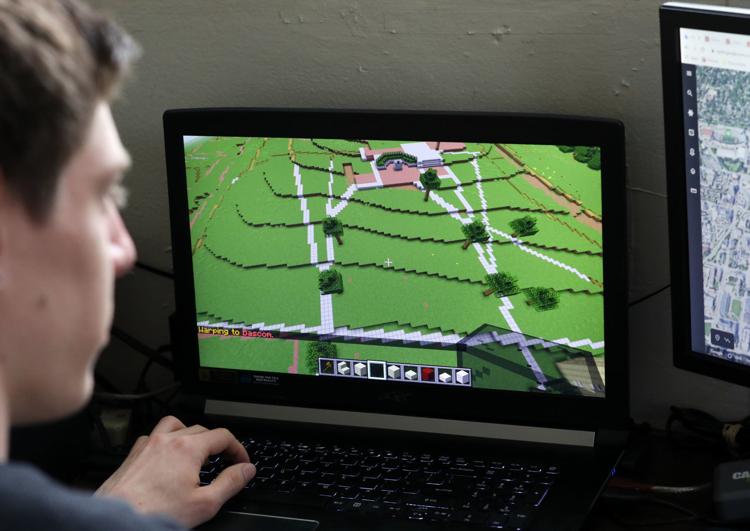 Covid Public Employees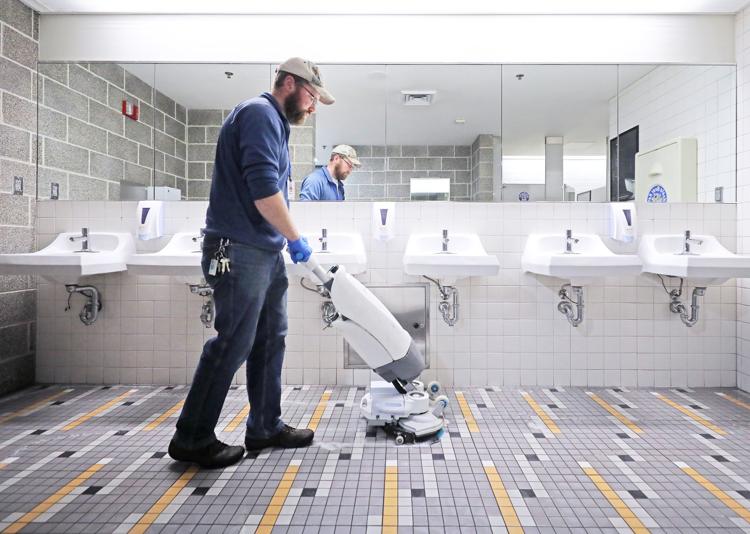 Act of Appreciation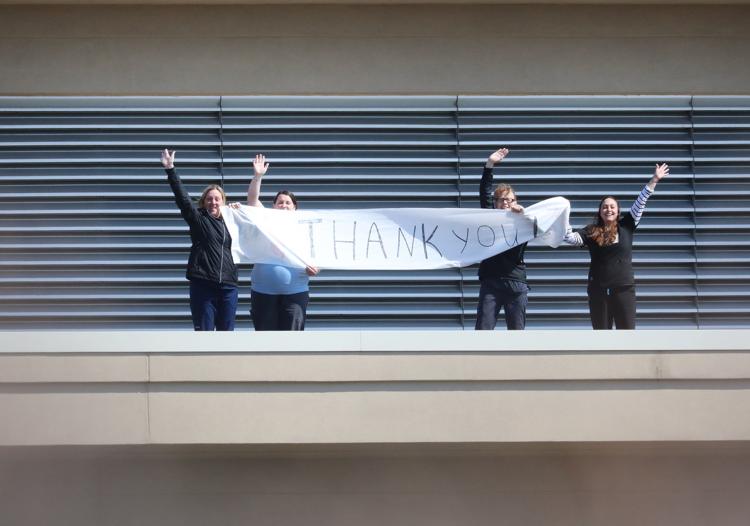 Brazelton with video screen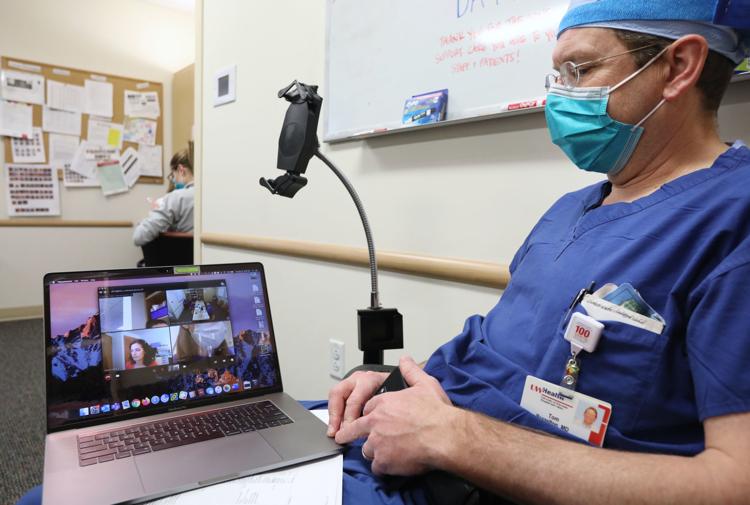 Saris stays busy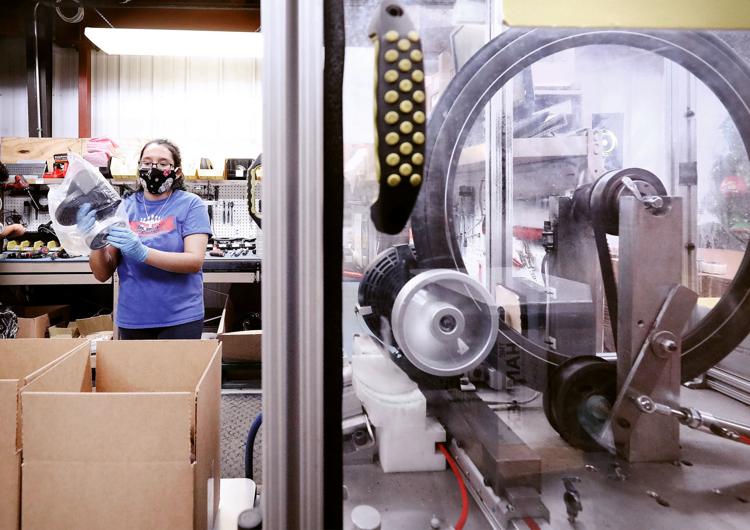 Absentee ballots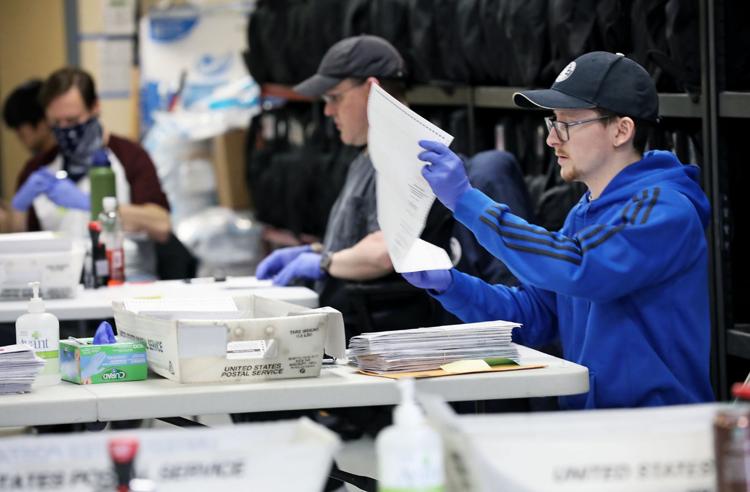 UW Covid Testing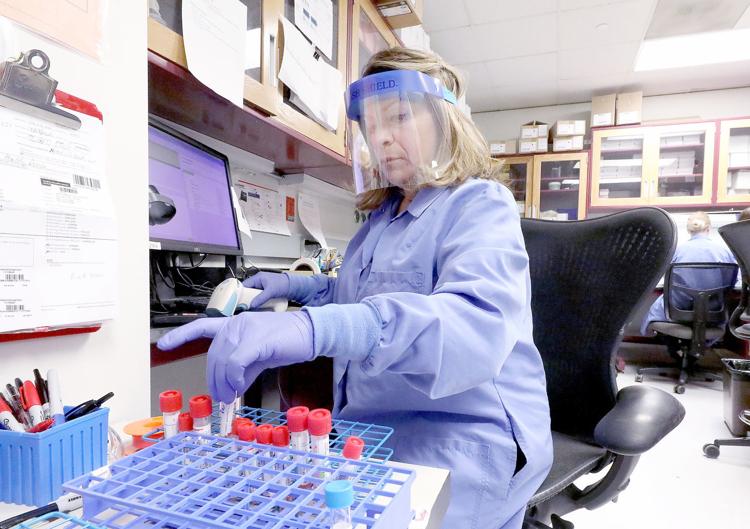 Covid State Parks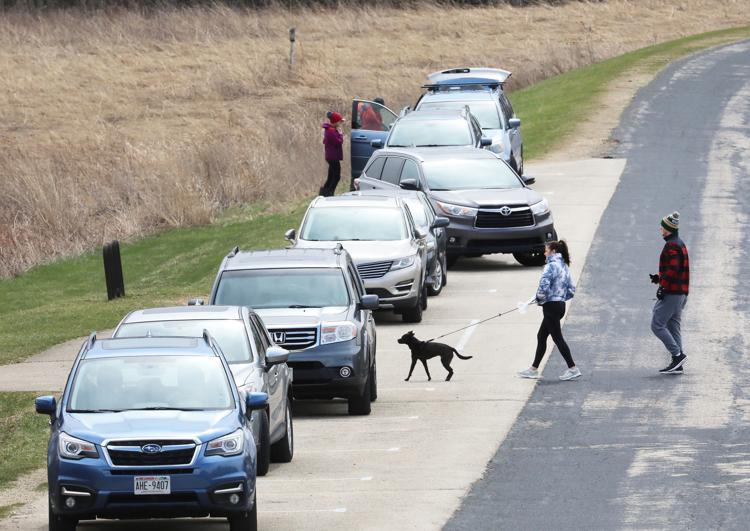 Easter baskets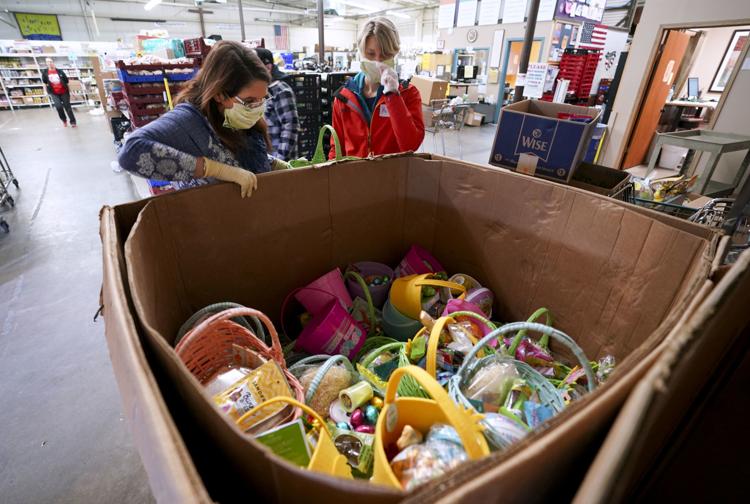 As social distancing progressed into an official order to stay in our homes, Madison has started to look more like an empty shell rather than …
Election Day with COVID-19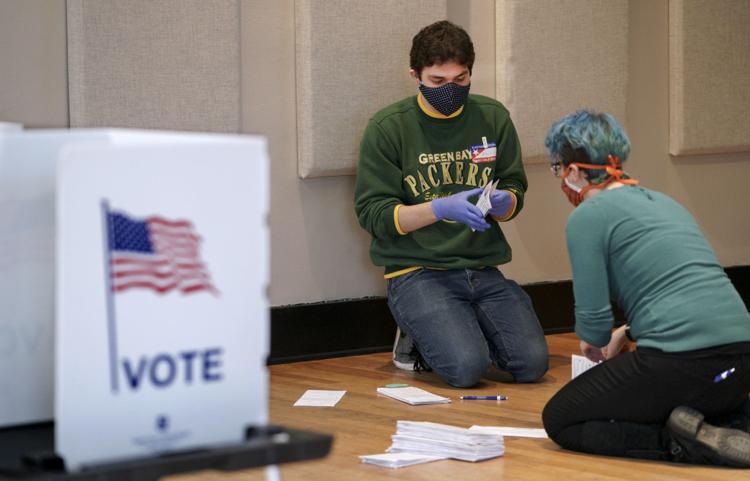 COVID-19 Journaling Project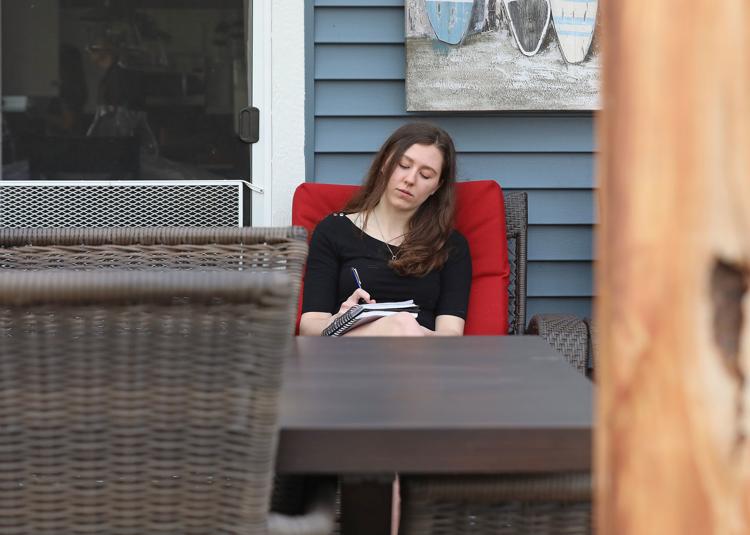 Election Day protest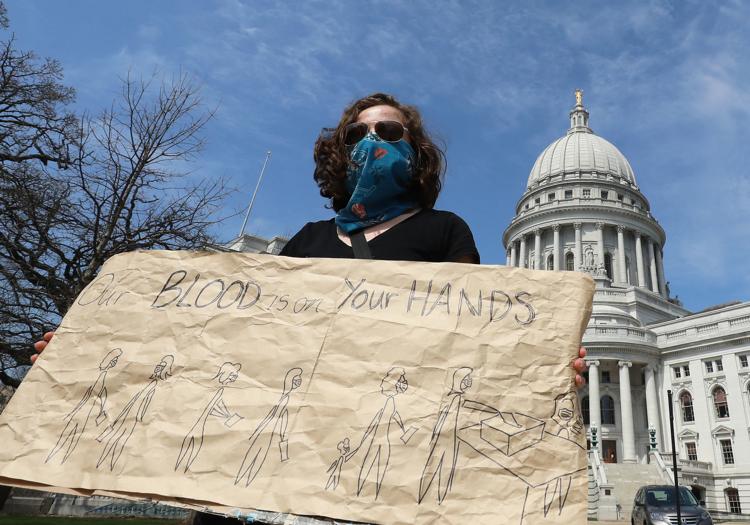 Election Day with COVID-19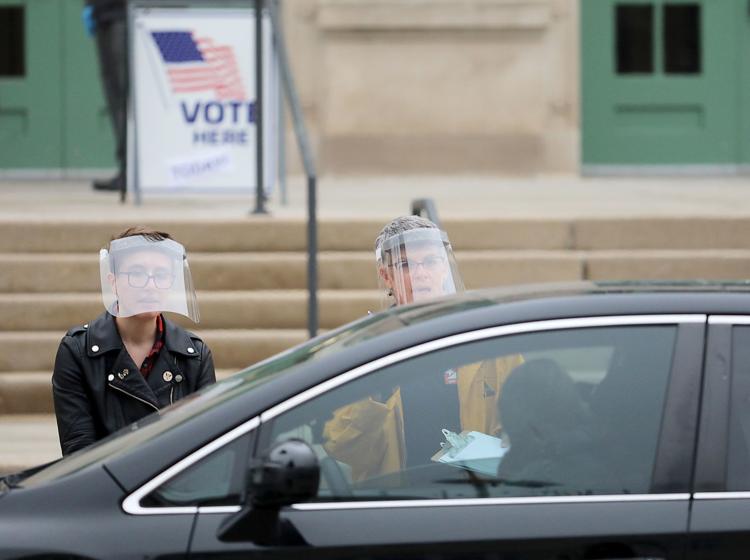 Honoring Essential Workers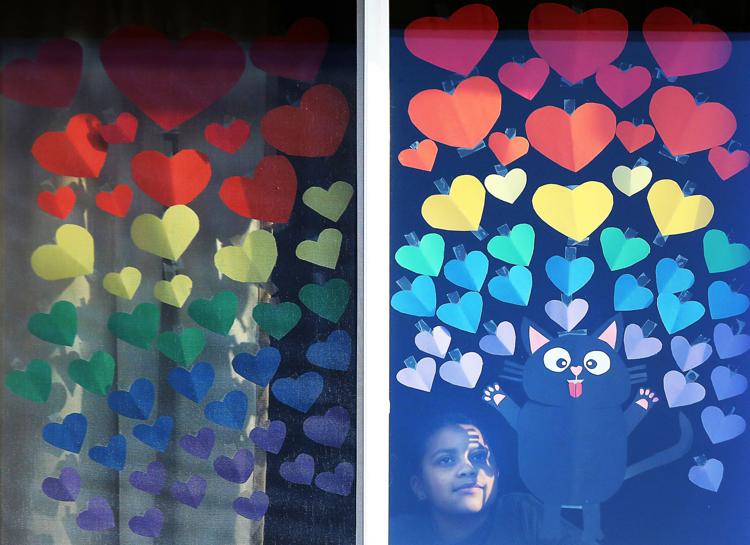 Metro Transit Butler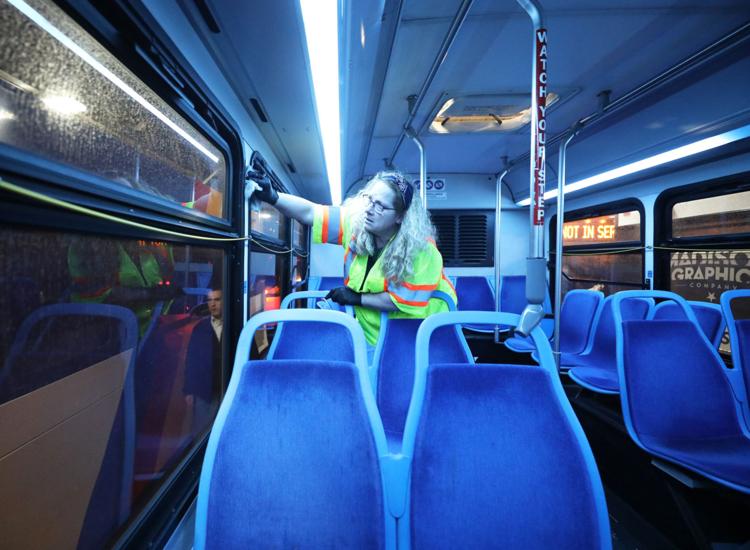 Election set for Tuesday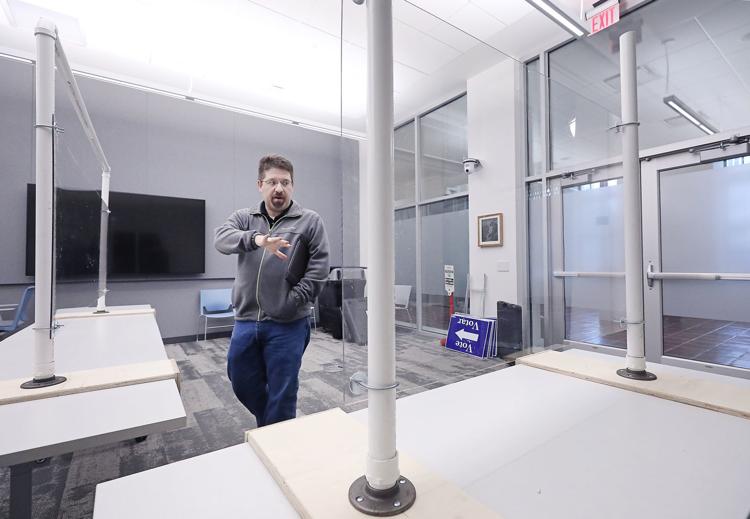 Robots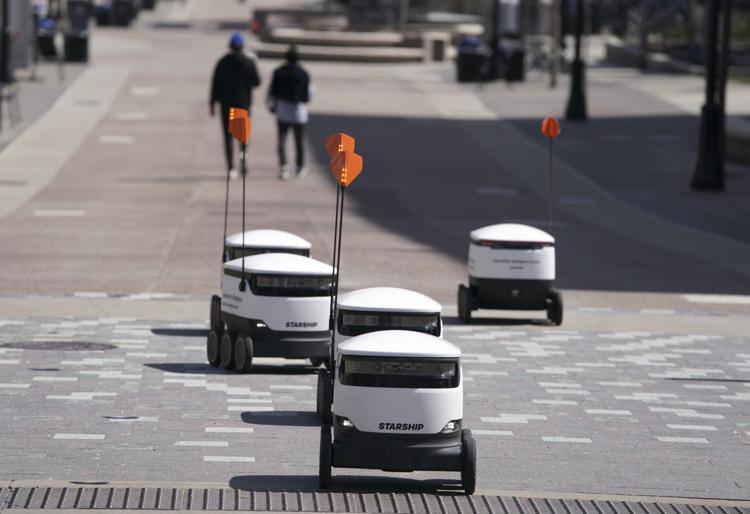 Nolan family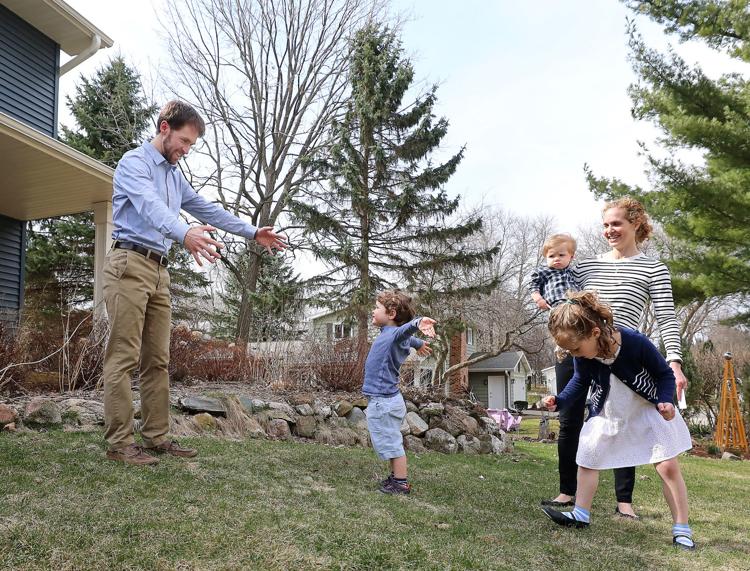 Stressed over closure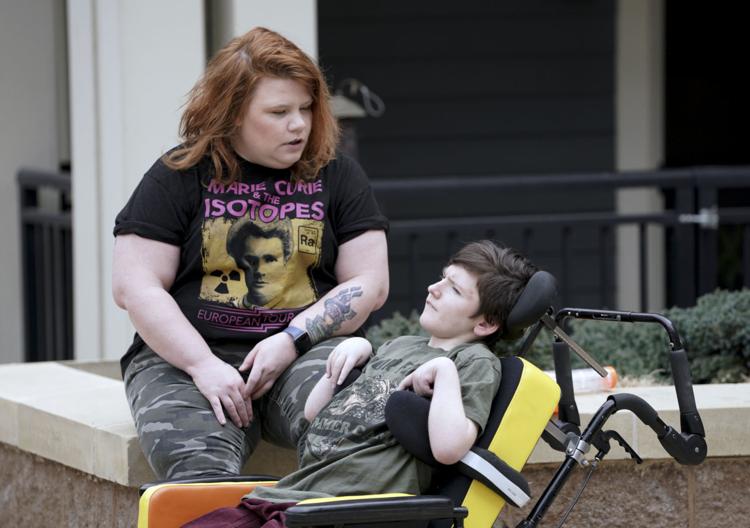 Amy Shircel, former COVID-19 patient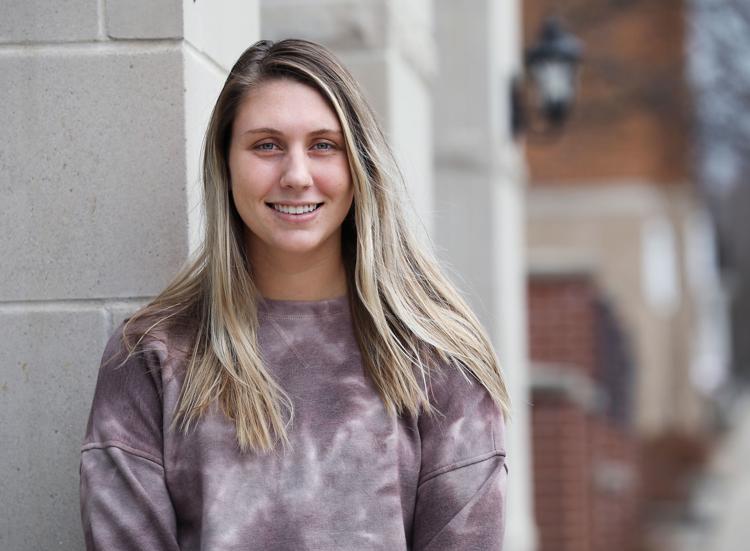 COVID-19 retail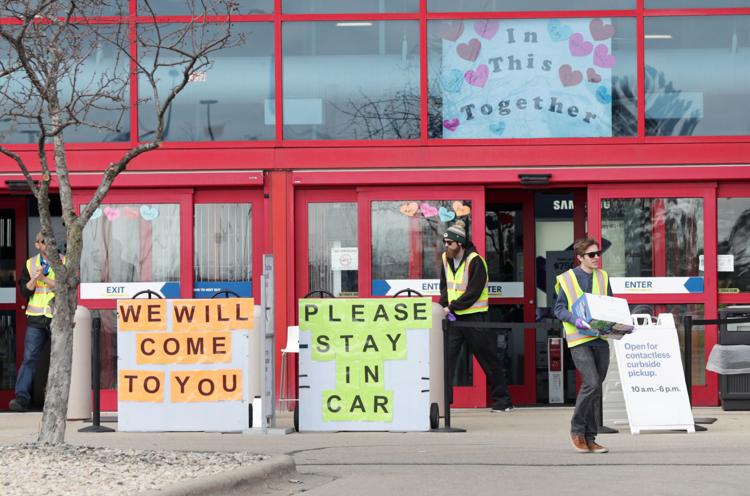 Playground closed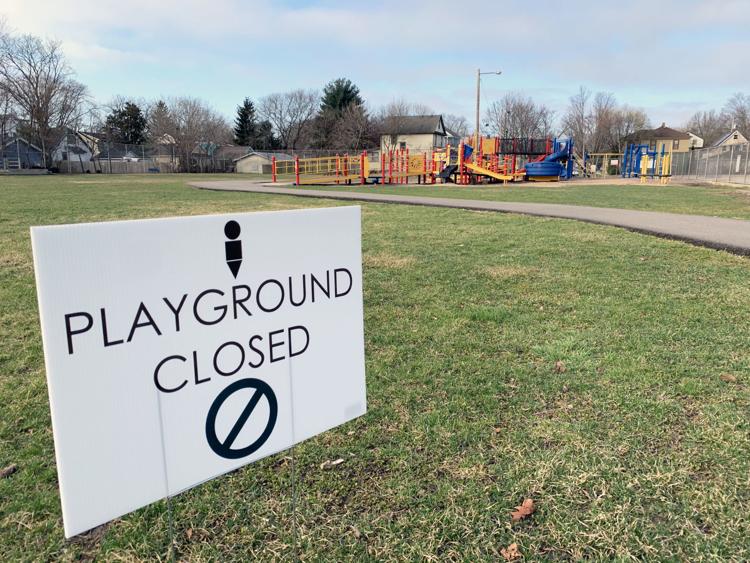 Little Library closed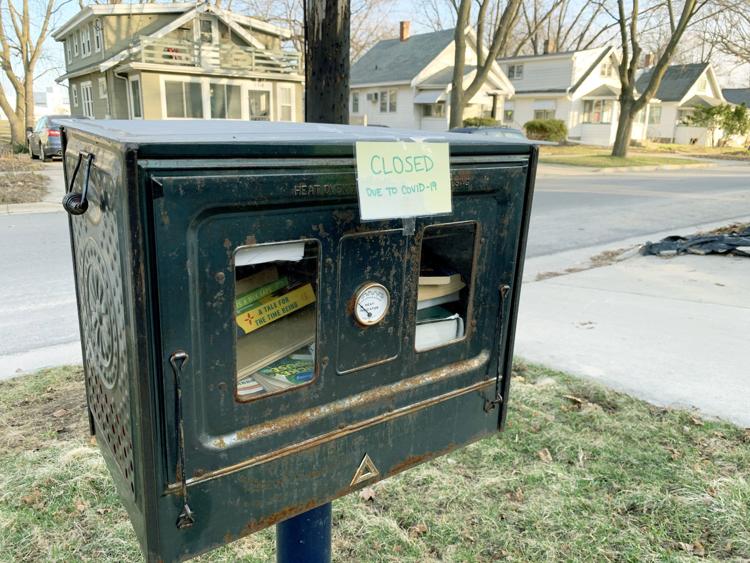 Face shields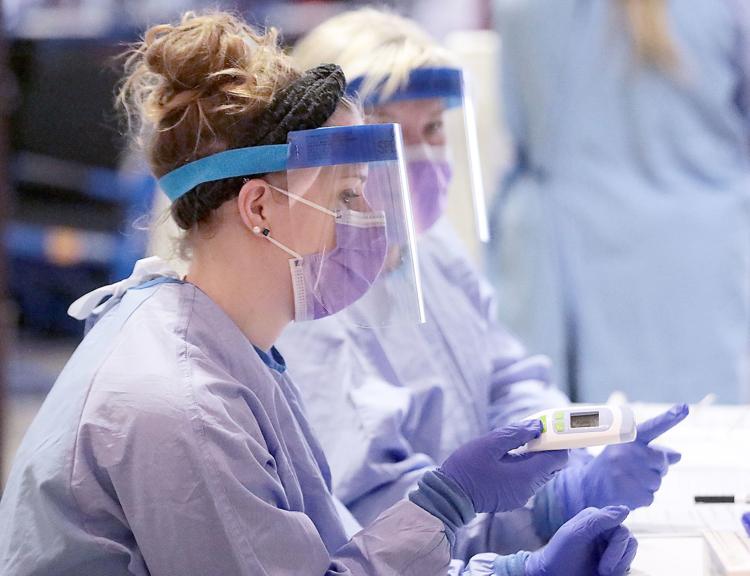 Entryway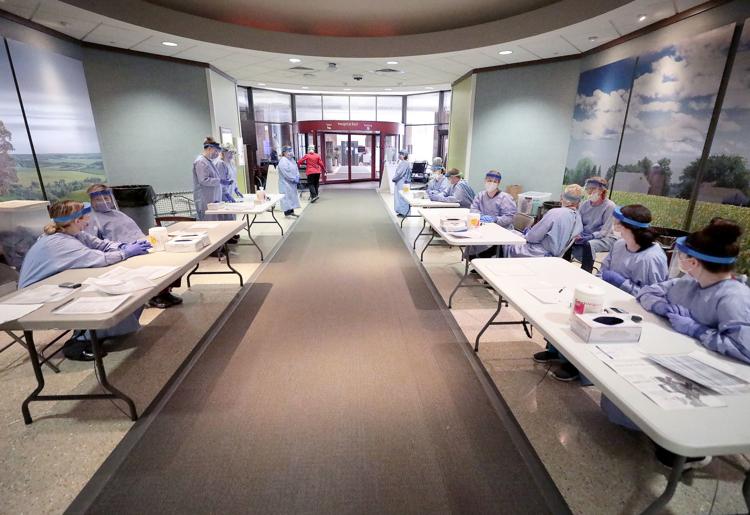 Carwash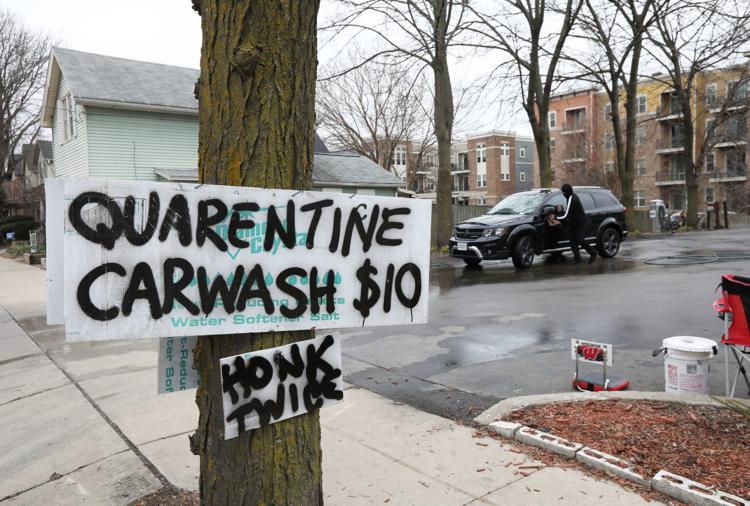 Rent strike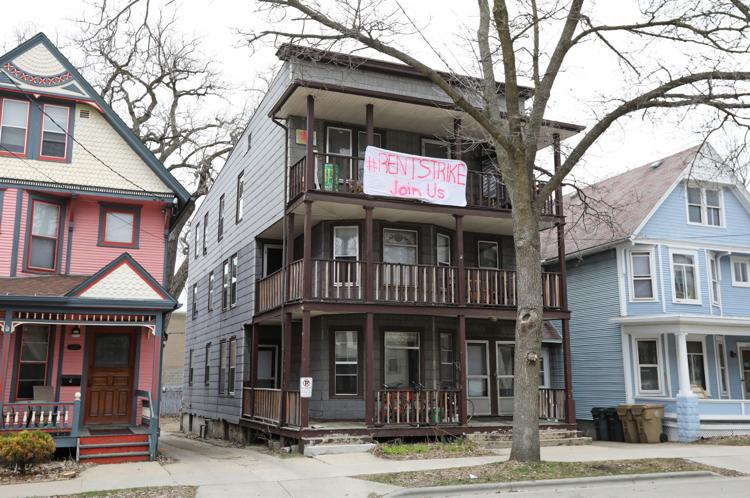 Election COVID-19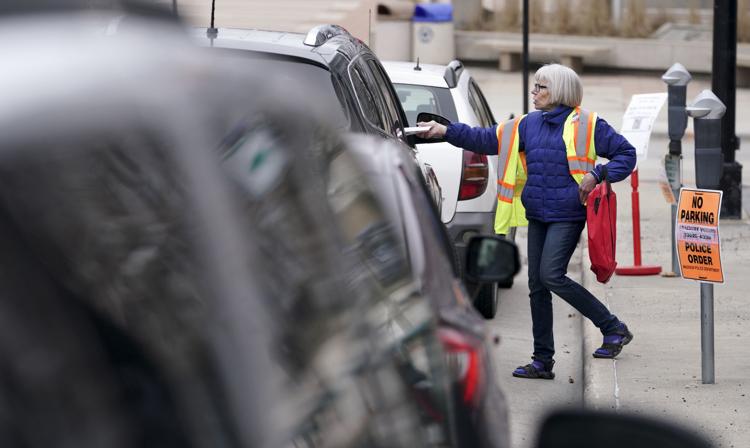 Precious Cargo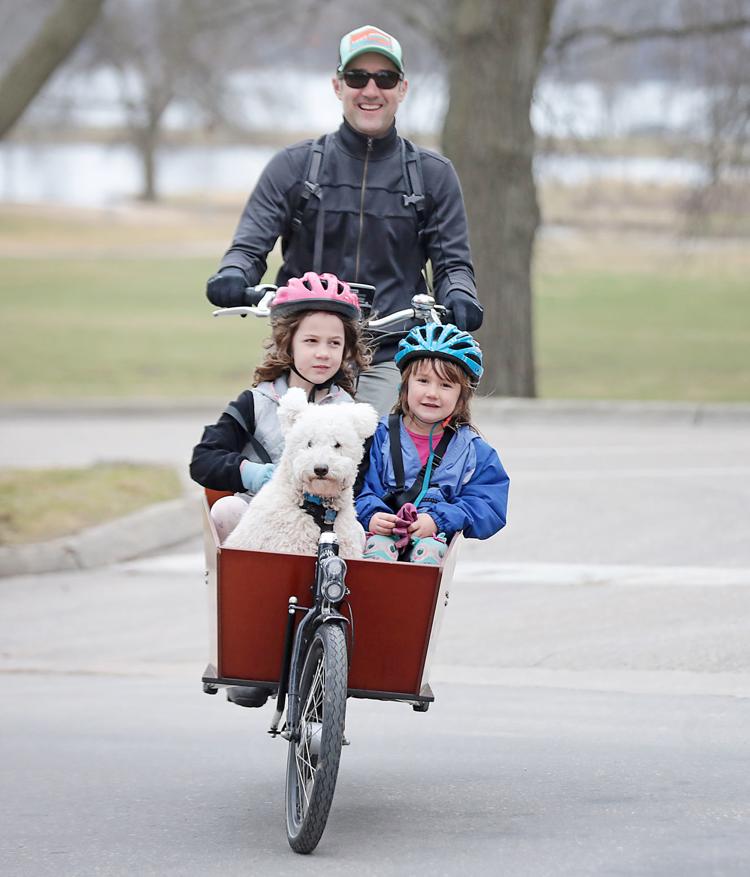 Lori and Chris Robson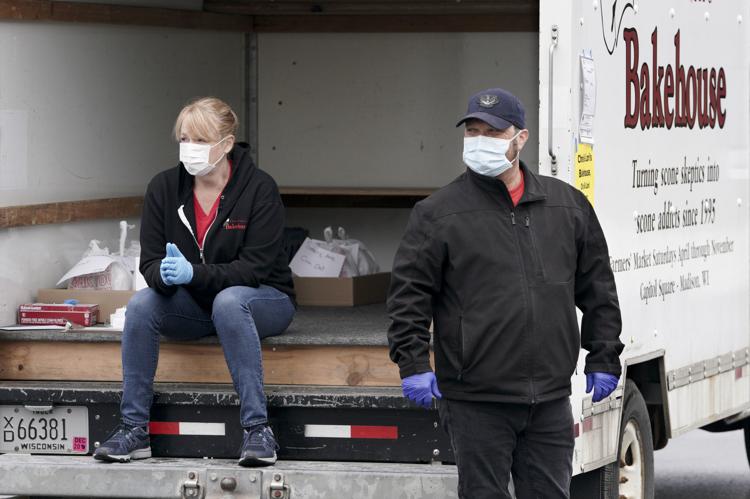 Chad Backes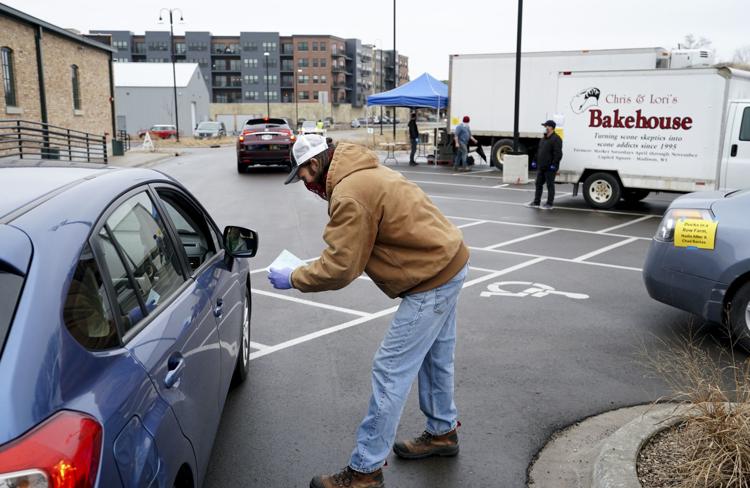 Tourism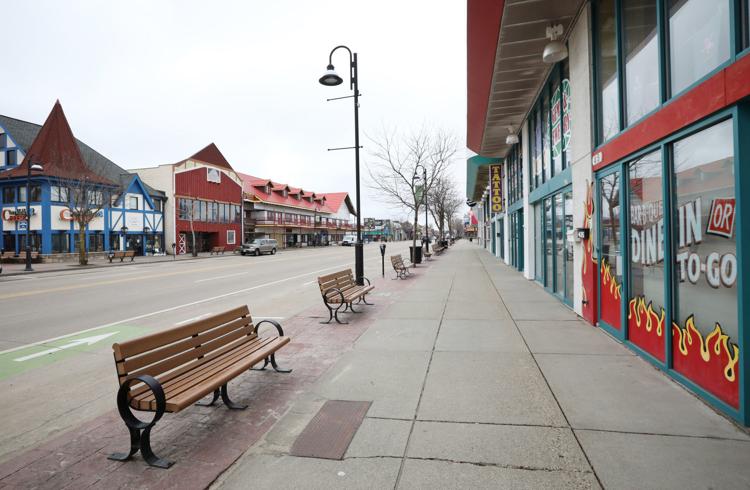 Tourism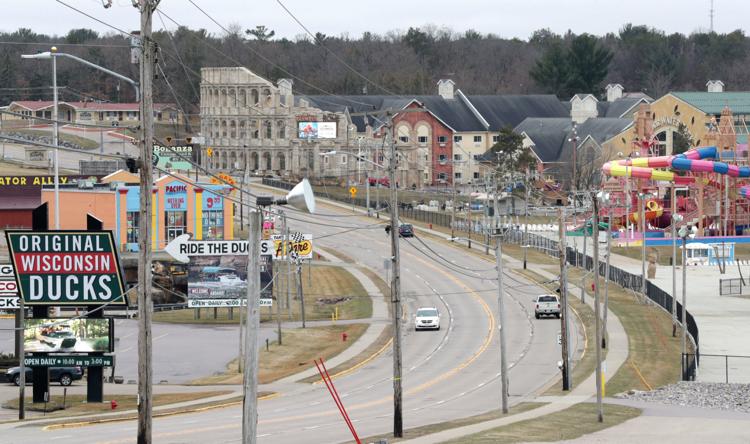 City Church live stream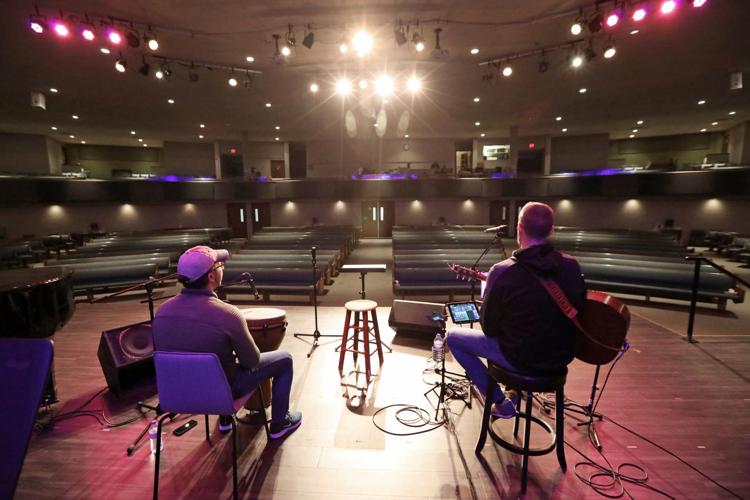 Covid Funerals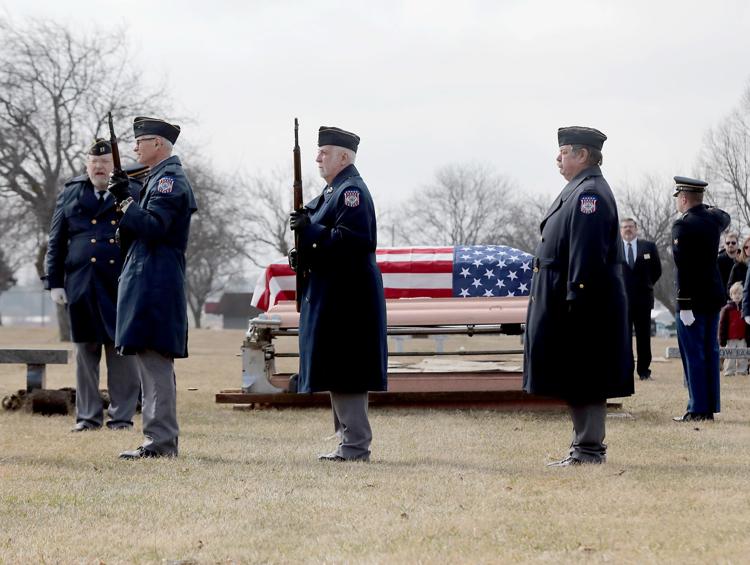 Covid Funerals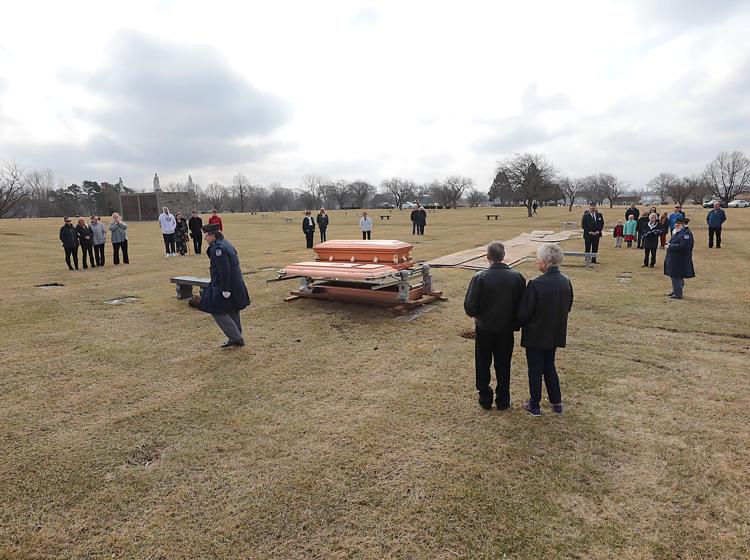 COVID-19 Sewn Masks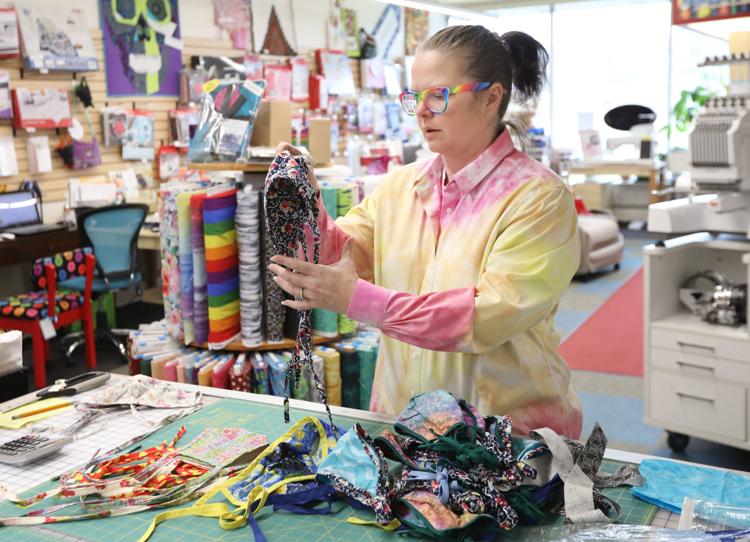 Traffic changes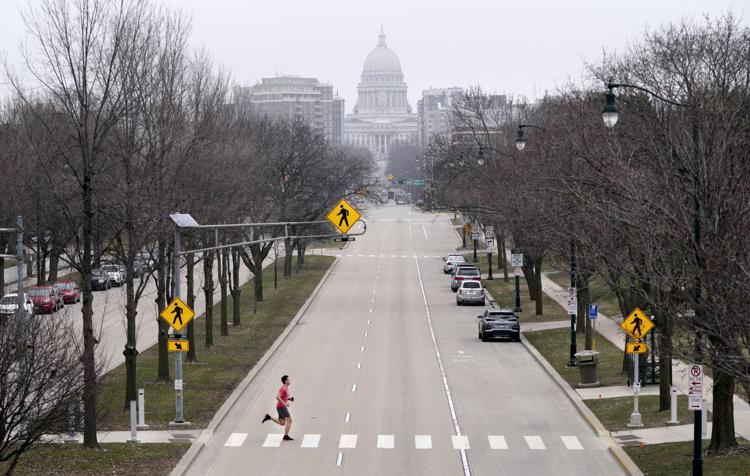 John Hicks getting a meal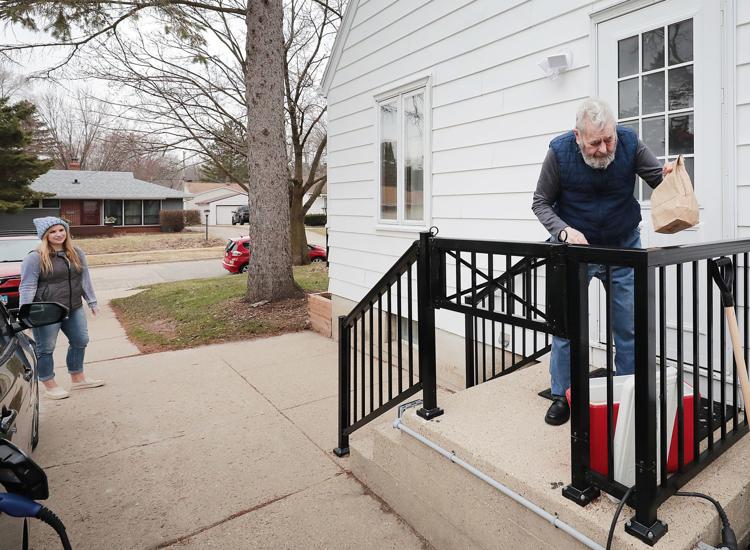 Rachel putting food in cooler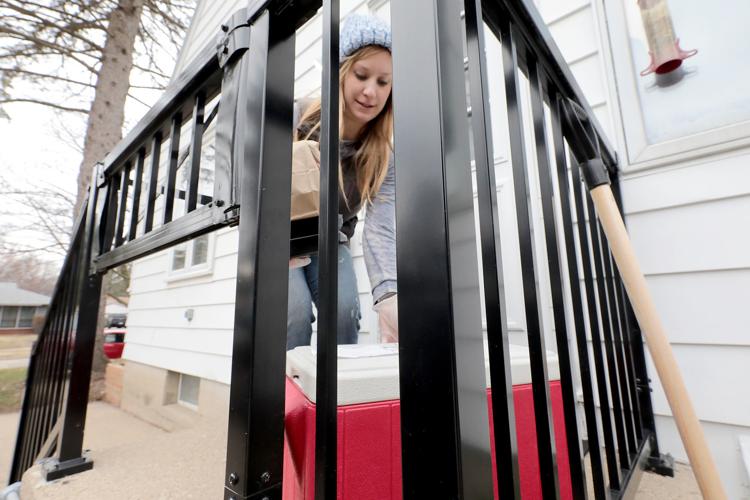 Mock Senate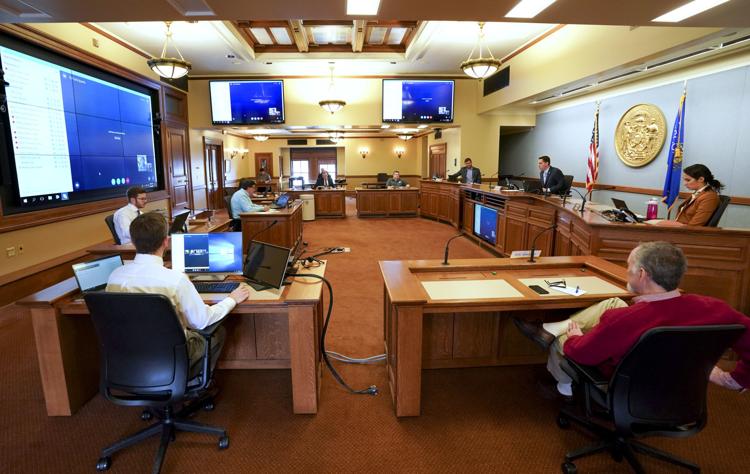 COVID-19 Ventilators 1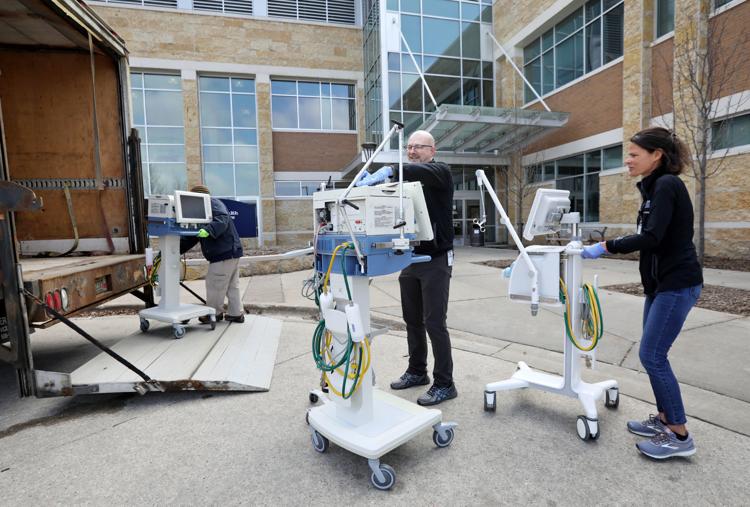 Covid Golf Courses 1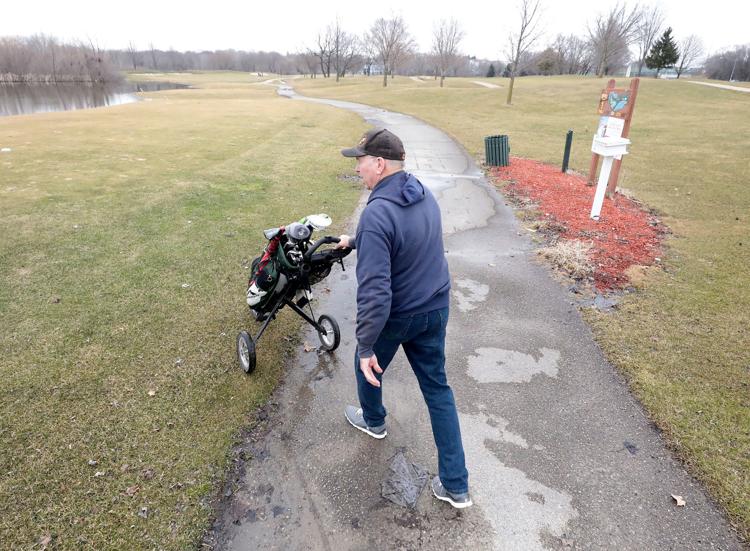 Tony Evers to order nonessential businesses to close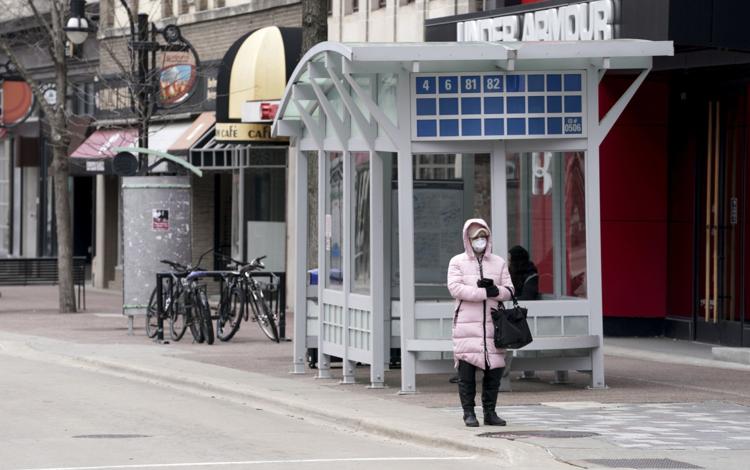 Tony Evers to order businesses to shut down to battle COVID-19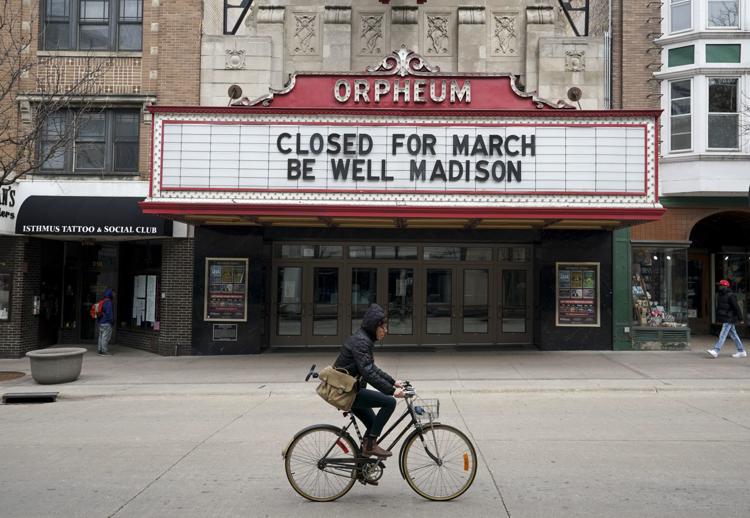 COVID-19-Bars and Restaurants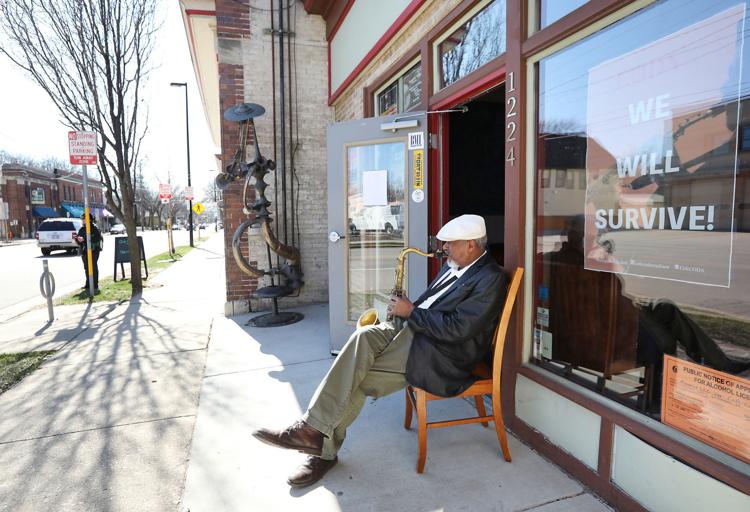 COVID-19 UW Virtual Match Day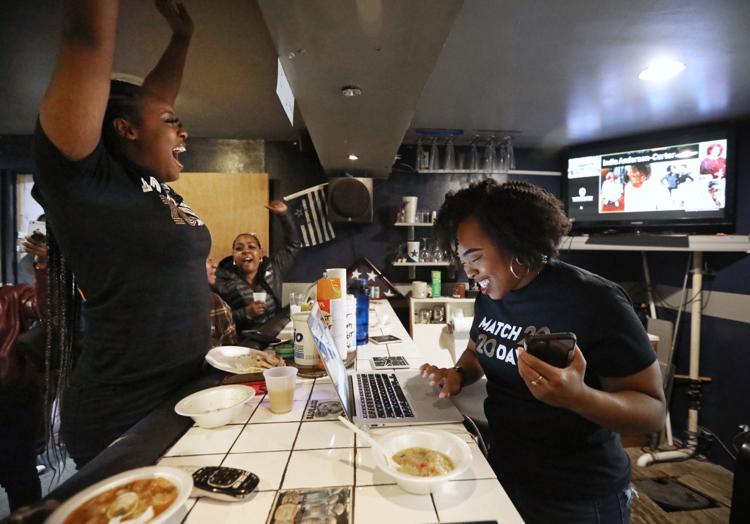 Covid State Street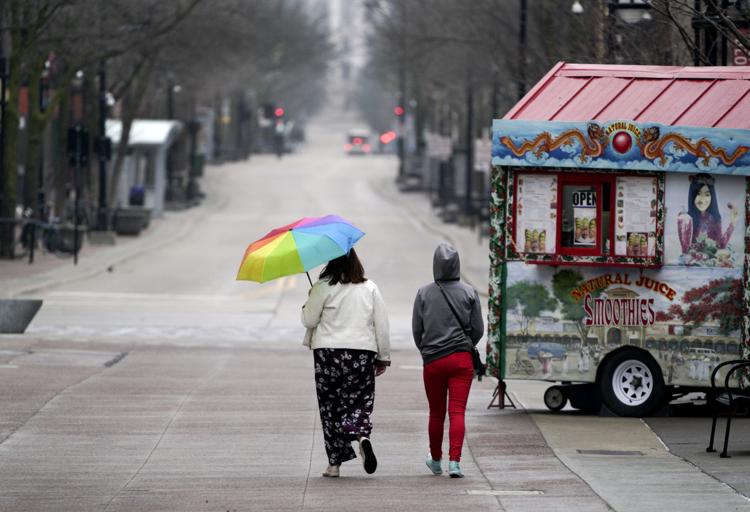 COVID-19 daycare
COVID-19 daycare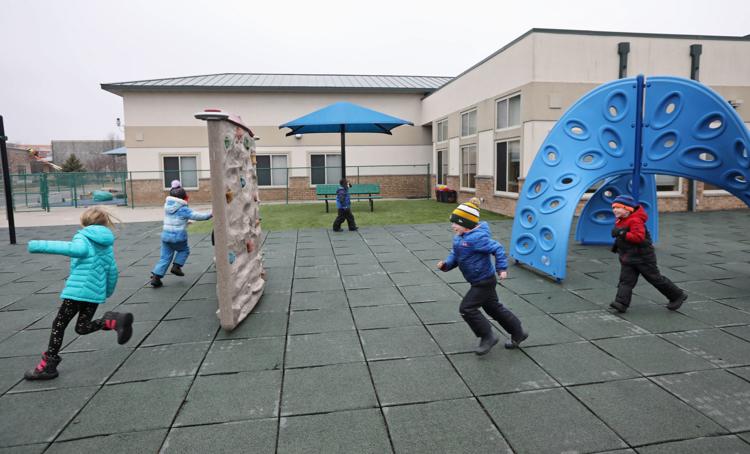 Barber Sherman Plaza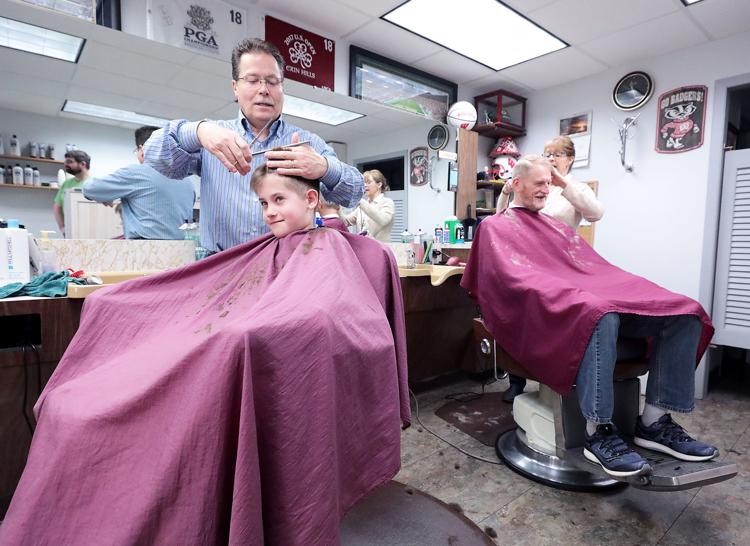 COVID-19 schools
COVID-19 schools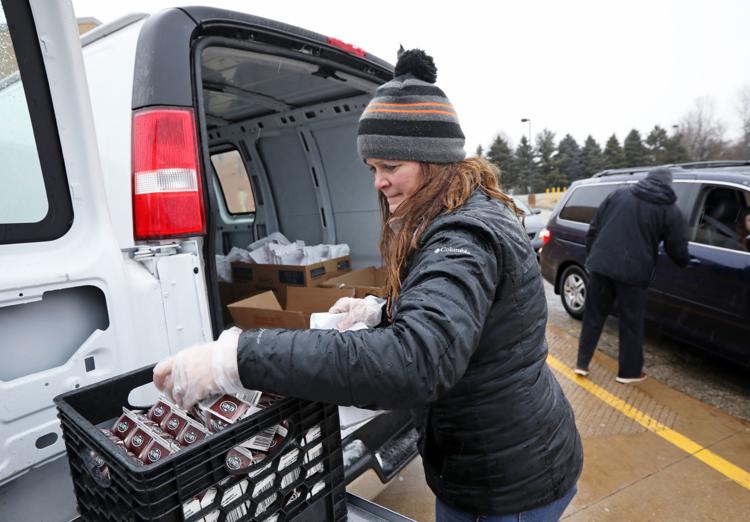 UW Moving to Online Only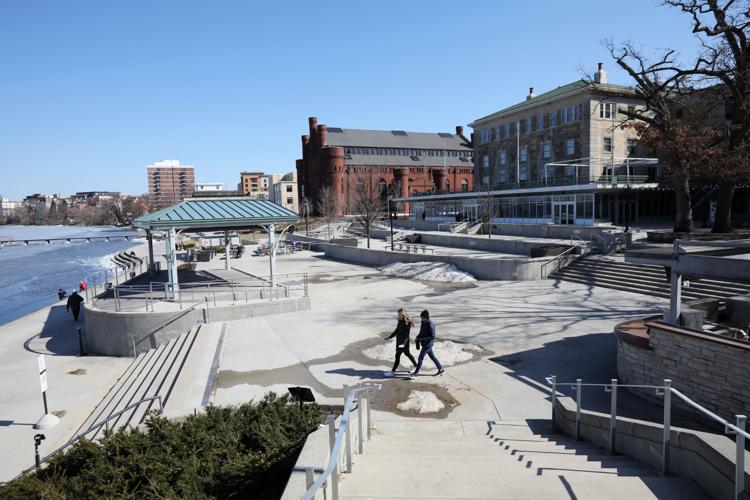 UW Moving to Online Only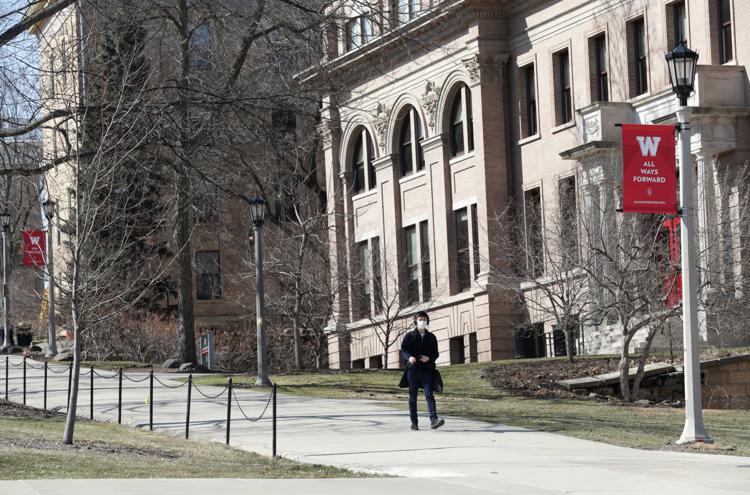 Covid Outdoors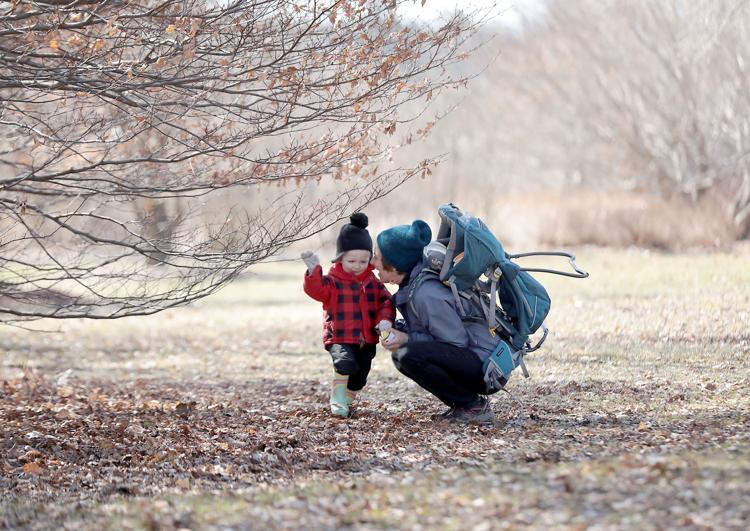 Covid Outdoors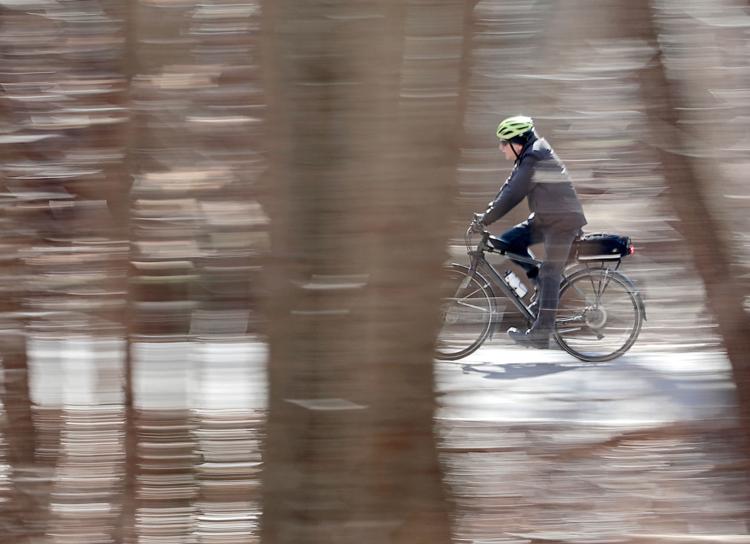 Stocking bags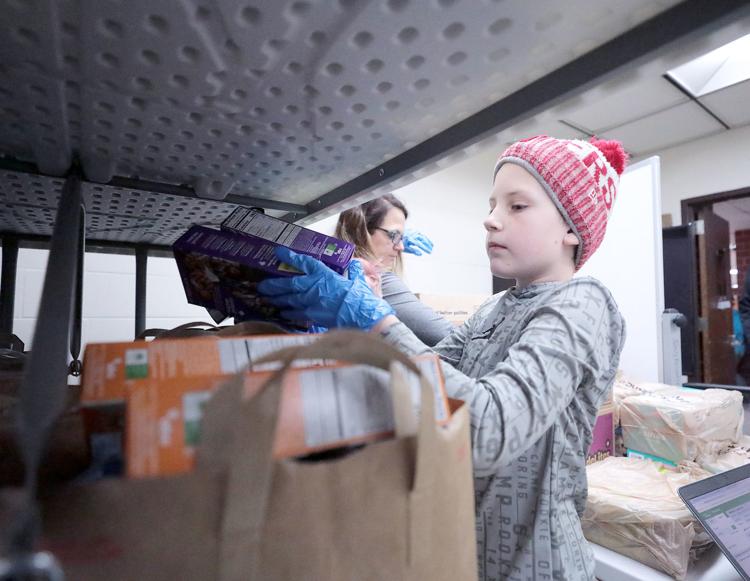 Madison school meals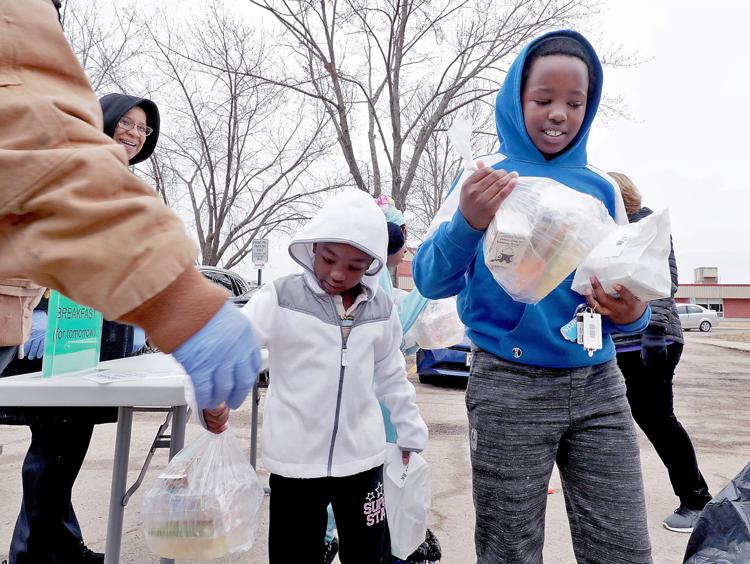 Hawk's Bar & Grill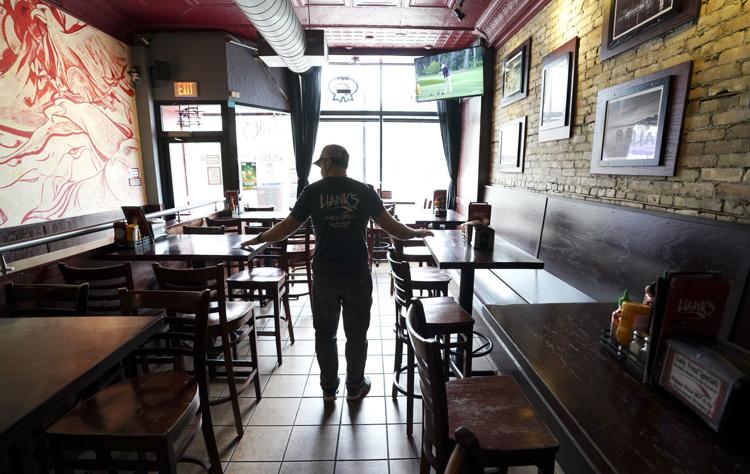 State Street -- Coronavirus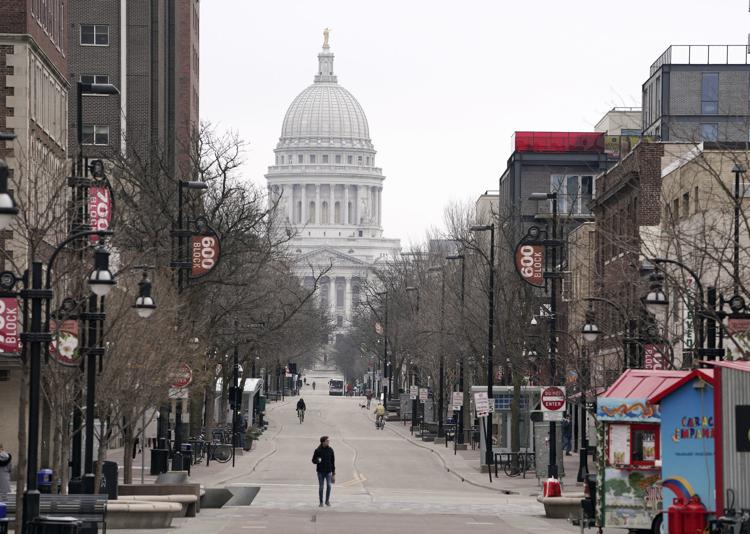 Speaking to changes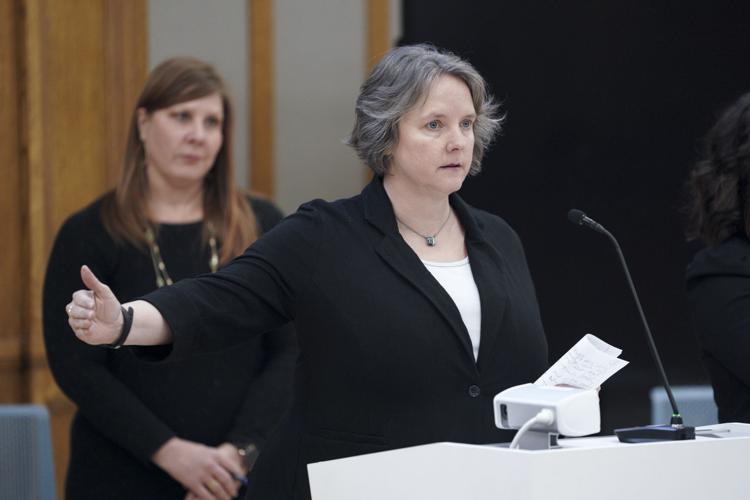 Jenifer Street Market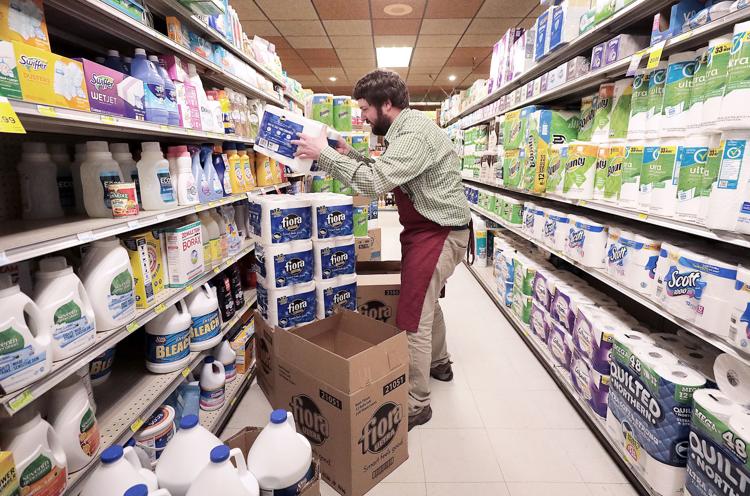 COVID-19 coronavirus UW-Madison campus dorm move-out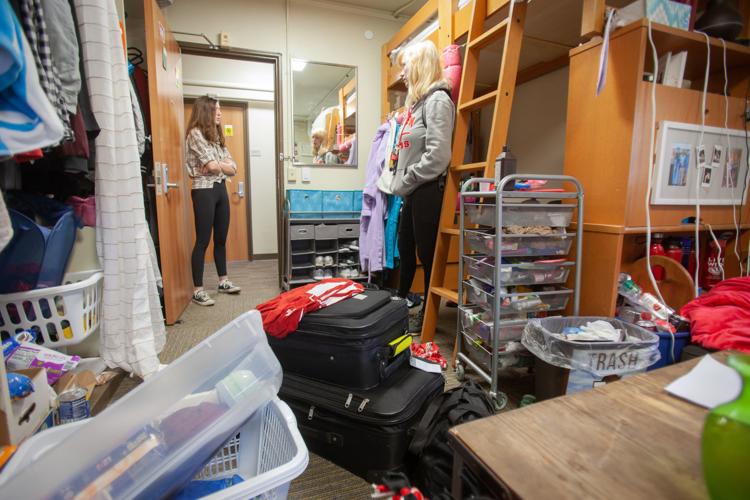 School closure news conference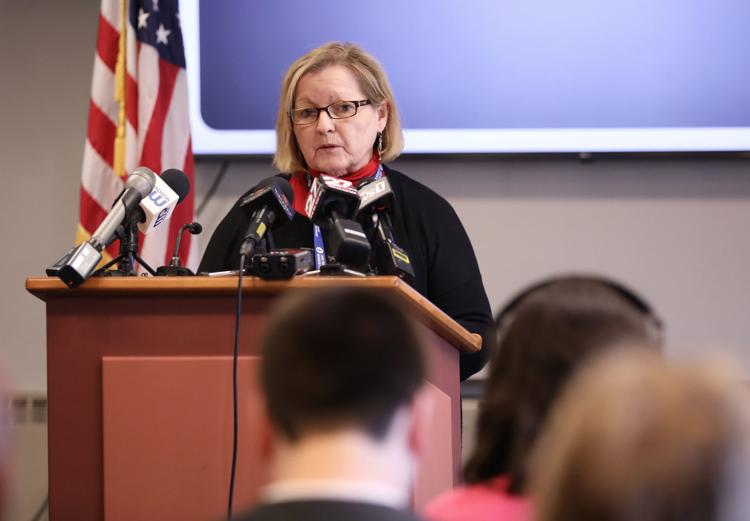 Coronavirus cleaning at UW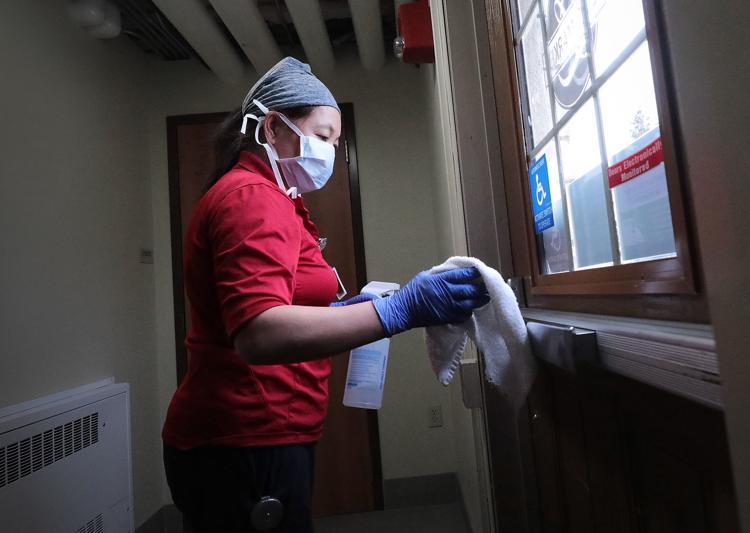 UW Spring Break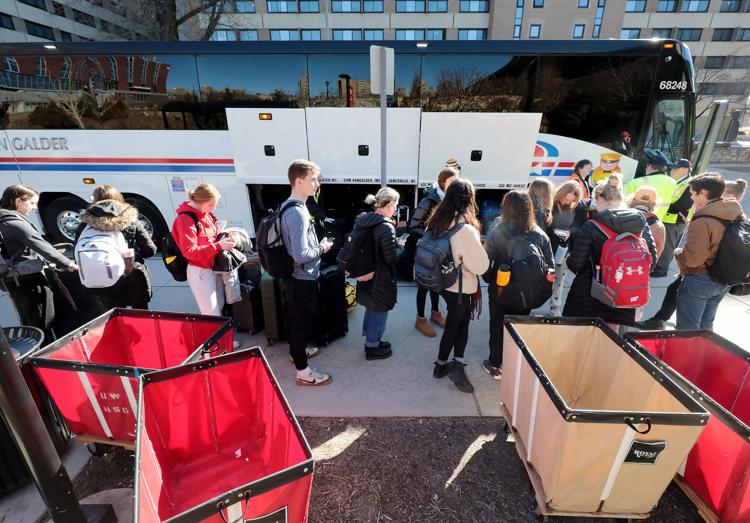 UW COVID-19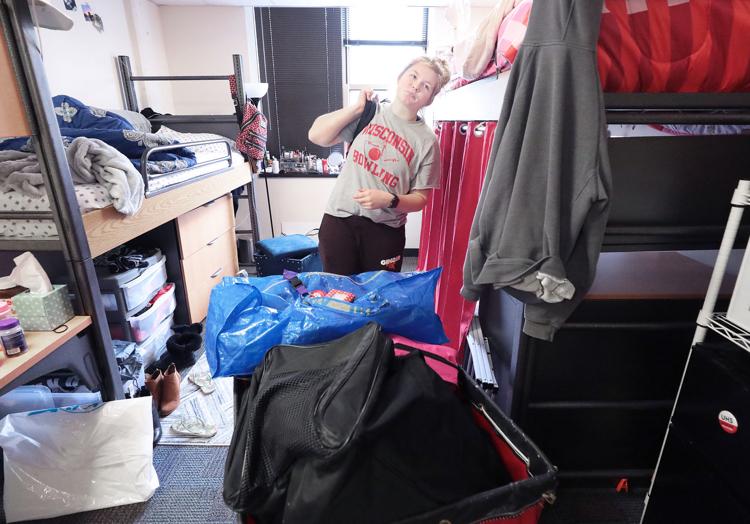 UW COVID-19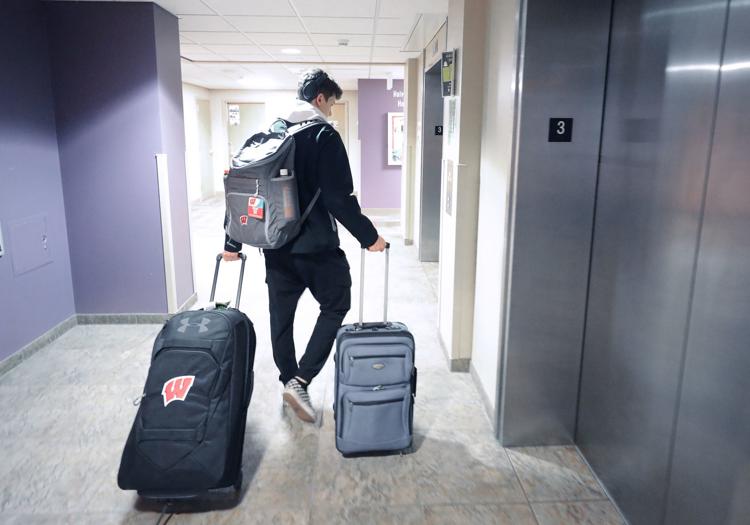 Evers news conference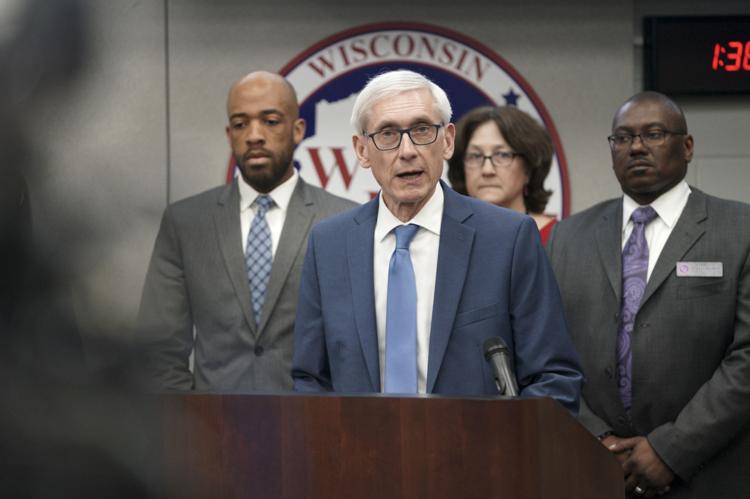 UW Covid-19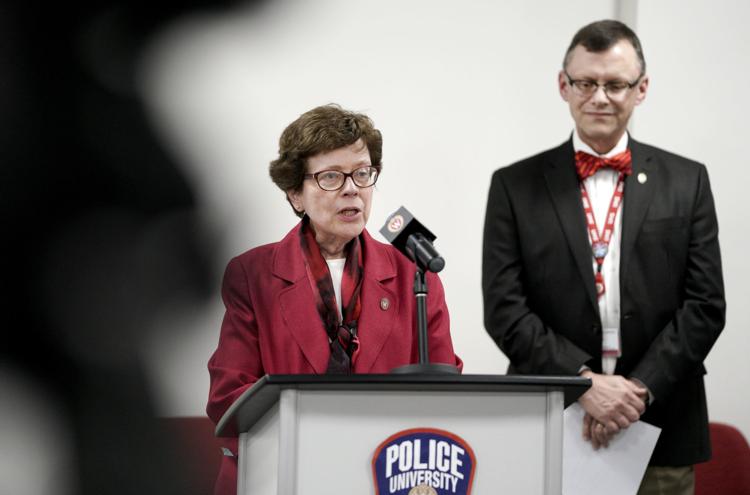 Safdar, Rhodes-Conway and Parisi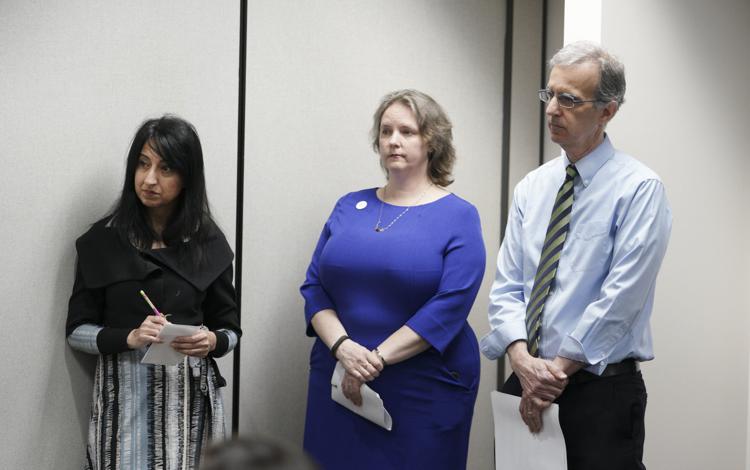 COVID-19 News conference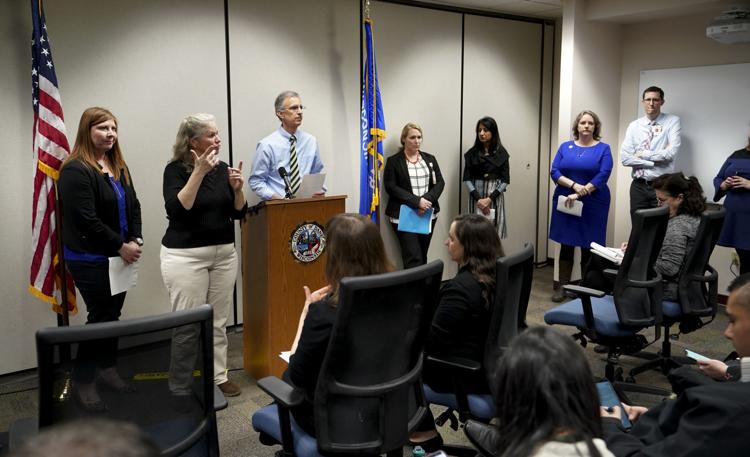 Concerned about COVID-19?
Sign up now to get the most recent coronavirus headlines and other important local and national news sent to your email inbox daily.