Wisconsin utility regulators have launched a study of electric vehicles.
The Public Service Commission on Thursday voted to open an investigation that will focus on customer expectations, legal questions and the role of regulators and utilities.
"It's an exciting time, I think, in the automobile industry," said Commissioner Mike Huebsch. "It's somewhat akin to when the automobile was first invented."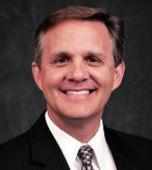 Huebsch and Chairwoman Ellen Nowak, the PSC's two Republican appointees, said they want to see if there are laws or regulations that could hinder the growth of the fast-growing technology.
"We're not necessarily looking to add regulation here," Nowak said. "Sometimes the best thing we can do in government is to get out of the way … and allow markets to flourish."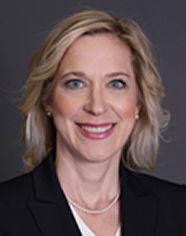 Commission Rebecca Valcq, who will take over next month as chairwoman, said she also supports the investigation and wants the commission to do more of this kind of fact gathering.
As of 2018, Wisconsin had only about 2,600 registered electric vehicles, about 0.1 percent of all passenger vehicles, according to the Wisconsin Department of Transportation. But Bloomberg New Energy Finance predicts sales of electric vehicles will grow 30-fold in the next decade as prices fall to about the same level as internal combustion vehicles.
"This is an issue that policymakers should pay attention to," said Kristin Gilkes, executive director of Customers First, a coalition of Wisconsin utilities, consumer protection groups and utility workers.
Gilkes said electric vehicles don't just benefit the environment and car owners who save money on fuel. If utilities sell more electricity — particularly at night when demand is low — they can get more use out of their generators and lower costs for all customers.
But for that to work, utilities and regulators will need to come up with rate structures that encourage charging during off-peak times.
"You want to make sure you're sending the right pricing signals," Gilkes said.
According to the notice approved Thursday, the PSC will look at:
Customer expectations, including the availability of vehicles, charging stations and utilities.
Policies and standards for electric vehicle infrastructure, including the question of who is allowed to own and operate charging stations as well as how to pay for them.
The impact electric vehicles will have on the electric grid and how differing state regulations might affect competition.
The state's electric utilities will automatically be included in the investigation. Other groups and individuals can apply to take part by filing a request to intervene in the next two weeks.
"It's a little bit fuzzy right now, just because it's so new," McCurry said. "We're excited to have an opportunity to provide our comments."