With a third of Wisconsin households behind on their utility bills, state regulators have extended a moratorium on shutoffs during the COVID-19 pandemic.
The Public Service Commission voted 2-1 Thursday to continue a ban on disconnections until Oct. 1, temporarily preventing more than 93,000 customers from losing electricity, gas or water service next month.
Chairwoman Rebecca Valcq said utility service remains critical to public health, noting the number of COVID-19 cases has continued to rise since July, when the PSC extended the moratorium to Sept. 1.
"If we disconnect customers and send them out to places to congregate … in order to stay cool, or they lose the ability to maintain hygiene, that to me outweighs the ability to pay and the fact that the unemployment rate is getting better," Valcq said. "We're not going to get through this if we don't start acting like adults. We have to start following the guidelines if we want to get out of this crisis."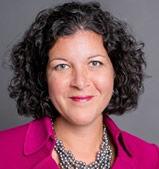 Almost 1.4 million households — 32.9% of the total — were behind on their bills in July, together owing nearly $229 million, according to the PSC's survey of nearly 200 utilities. For comparison, fewer than 13% of residential customers were behind in April of the previous two years, although those past-due balances averaged about $186 million.
Nearly 70% of low-income households were behind, although they account for only about 1% of all those in arrears.
Not all of those customers are facing disconnection.
As of Aug. 10, utilities said they planned to disconnect about 93,673 residential customers, including about 7,500 households at risk of losing water. That number is up from about 71,000 households eligible for disconnection in July when the PSC voted to extend the moratorium until Sept. 1.
Utilities reported nearly 13% of commercial and industrial accounts in arrears, compared to an average of just 2.7% in the previous two years. About 1,358 businesses would be eligible for disconnection.
All but five of the 53 comments the agency received called for extending the moratorium. Those seeking an extension of the moratorium included the mayors of Madison, Monona and Verona and the Milwaukee city council, which cited high jobless rate and the expiration of the $600 a week in federal unemployment benefits as well as the need for people to stay home as the number of COVID-19 cases continues to rise.
Two groups have asked former PSC member Mike Huebsch to testify about a potential conflict of interest.
Three groups representing utilities requested a resumption of shutoffs.
"Disconnection is a last resort but remains a necessary tool to encourage customers to work with us to address their unpaid balances," wrote Bill Skewes, executive director of the Wisconsin Utilities Association, which represents the state's investor-owned utilities.
Municipal utilities can collect unpaid balances through property tax assessments, but their trade groups argued that option often leaves landlords on the hook for their tenants' bills.
State Sen. Duey Stroebel, R-Cedarburg, sent a letter Wednesday urging the commission to end the moratorium, which he said creates an incentive for people to not pay their bills, spreading the cost to other ratepayers. Stroebel went on to say that policy decisions such as this should be left to elected officials.
Commissioner Ellen Nowak said a broad exemption is "the wrong answer," arguing there is no evidence that COVID-19 infections have affected the ability of customers to pay their bills. She suggested Gov. Tony Evers redirect funds from the federal CARES Act to energy assistance programs for low-income residents.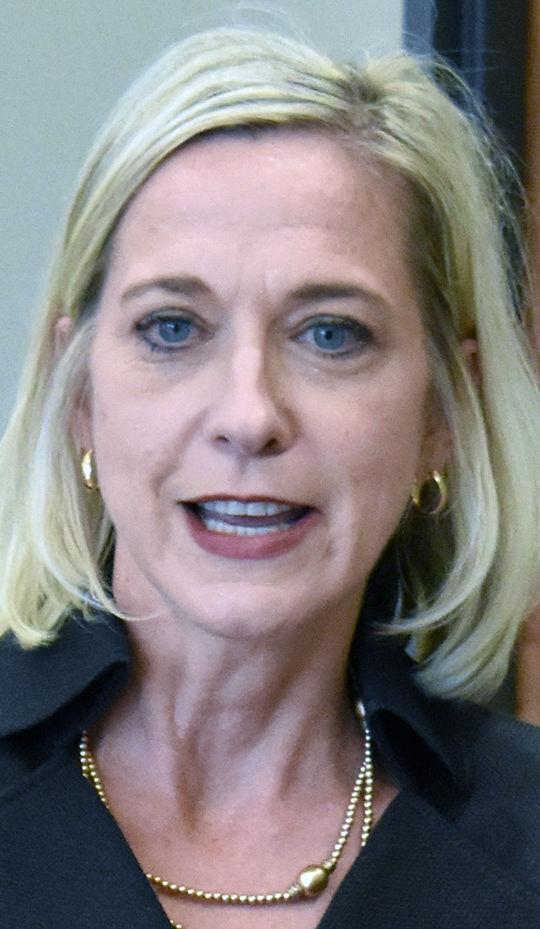 "We shouldn't allow middle-income people and millionaires to be excused from paying their bills," Nowak said.
Health needs
But Valcq and Commissioner Tyler Huebner said access to electricity, gas and water are key to protecting public health and noted the expiration of federal unemployment benefits.
"There really is no silver bullet or easy choice here today that doesn't have consequences," Huebner said.
Two state programs that offer one-time heat and electric bill assistance have seen caseloads grow by about 2.7% compared to the same point last year. The programs together have distributed about $112.5 million, which is down about 2.7% from last year.
The heating assistance fund had about $11.2 million remaining as of Wednesday, while the electric bill assistance fund was down to about $326,000, according to data from the Department of Administration.
Funding for programs, which serve families earning less than 60% of the state median income, was cut by about 6.4% this year.
Federal aid
The federal CARES Act included $900 million in additional energy assistance — of which Wisconsin will receive $8 million — but that "barely scratches the surface" of the nation's needs, according to Mark Wolfe, executive director of the National Energy Assistance Directors Association, which says $4.3 billion is needed to keep millions of American households from losing utility services during the pandemic.
Wisconsin is one of 18 states — along with the District of Columbia — where utility shutoff bans remain in place, according to NEADA. Three state moratoriums are set to expire this month and another six in September.
The disconnection moratorium was established in March after an executive order from Gov. Tony Evers. The commission voted in June to allow disconnections to resume on July 25 but reinstated the moratorium after COVID-19 cases hit record levels.
The PSC will discuss the moratorium again on Sept. 17.
"It feels like we're making the best choice out of a lot of bad choices," said Rebecca Beebe, whose sons, age 5 and 10, will be doing their virtual lessons at two different private child care centers.
Concerned about COVID-19?
Sign up now to get the most recent coronavirus headlines and other important local and national news sent to your email inbox daily.