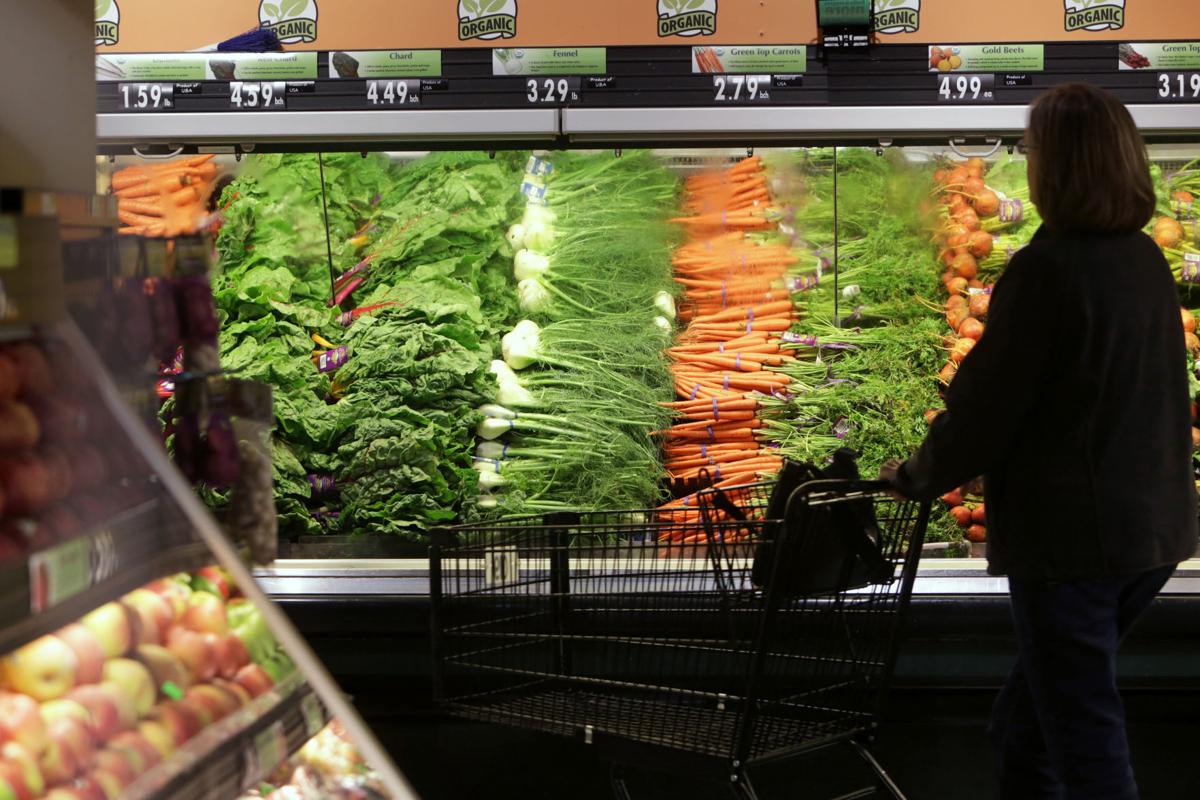 Wisconsin has reached a deal with the U.S. Department of Agriculture that will deliver more than $70 million per month in federal food aid just weeks before the state was to begin losing out on the funding because the Wisconsin Supreme Court struck down Gov. Tony Evers' COVID-19 emergency order.
The deal, which Evers announced Tuesday, will ensure Wisconsin continues to receive more than $70 million in monthly food assistance benefits for more than 400,000 Wisconsin households, an increase from the roughly $58 million for 255,000 households the state has previously received each month.
The federal government made the supplemental food aid available to states with a declared public health emergency for COVID-19, which Wisconsin has had in place for most of the pandemic. But at the end of March, the state's justices struck down Evers' latest COVID-19 emergency order and mask mandate and barred him from declaring more without the approval of the Legislature. The Republican-controlled Legislature has not acted, rendering the state ineligible for the millions of dollars in federal aid beginning in May.
If the Wisconsin Supreme Court would have allowed the governor's emergency order to last one more full day, the increased aid would have lasted another month. 
On Tuesday, however, the USDA agreed to accept a pared-back emergency declaration from state Department of Health Services Secretary Karen Timberlake that will be enough to preserve the benefits. The declaration directs DHS to continue leading the state's COVID-19 vaccination efforts; providing COVID-19 testing; assisting local health officers with contact tracing; advising the public on best practices to prevent the spread of COVID-19; and conduct ongoing disease surveillance.
"More than $70 million a month means we can get support to a lot of folks across our state who are still struggling in the midst of a pandemic and need help putting food on the table," Evers said in a statement. "I'm proud we were able to work with our federal partners to come to an agreement that will ensure we can keep providing these critical resources to Wisconsinites across our state."
DHS has been working with the USDA's office of general counsel to find a different path to continue receiving supplemental food aid since the Supreme Court's decision. Since March 2020, the state has received more than $500 million in supplemental nutritional aid.
The additional emergency food aid meant household benefits lasted 23 days into the month on average in December 2020, a boost from an average of 16 days into the month in December 2019.
Wisconsin households using the aid stood to lose out significantly if Wisconsin forewent the emergency funding.
Sherrie Tussler, executive director of Hunger Task Force, previously told reporters many low-income senior citizens who now receive $204 a month for food would see their monthly benefits drop to $16 if emergency food aid dried up.
Tussler said there were 771,186 individuals across the state enrolled in FoodShare in February.
Speaking with reporters before Evers' announced the state's deal with the USDA, Assembly Speaker Robin Vos suggested legislators could secure those dollars by voting to override Evers' veto of legislation passed earlier this year by Republicans that included measures to limit the governor's use of emergency orders and give Republicans in the Legislature authority over how the state spends future federal COVID-19 dollars. The legislation also allowed Evers the ability to pass a limited emergency order to secure federal funds for food assistance.
"I think he made a mistake in vetoing the legislation," said Vos, R-Rochester. "I hope my Democratic colleagues will join us in voting to override the veto and I'm happy to bring that up at some point in the future, but frankly, I have not gotten any offers from the Democrats to work with us on finding a solution that goes back to say AB1 was the right answer and let's get it done."
It's unclear if Republicans will still try to override Evers' veto.
Shining stars: Meet the Madison area's Top Workplaces
Make no mistake about it: The effects of the COVID-19 pandemic have left painful scars. But this year's Top Workplaces project shows that many employees across the Madison region remain resiliently upbeat and are clinging to their workplace cultures, even from a distance.