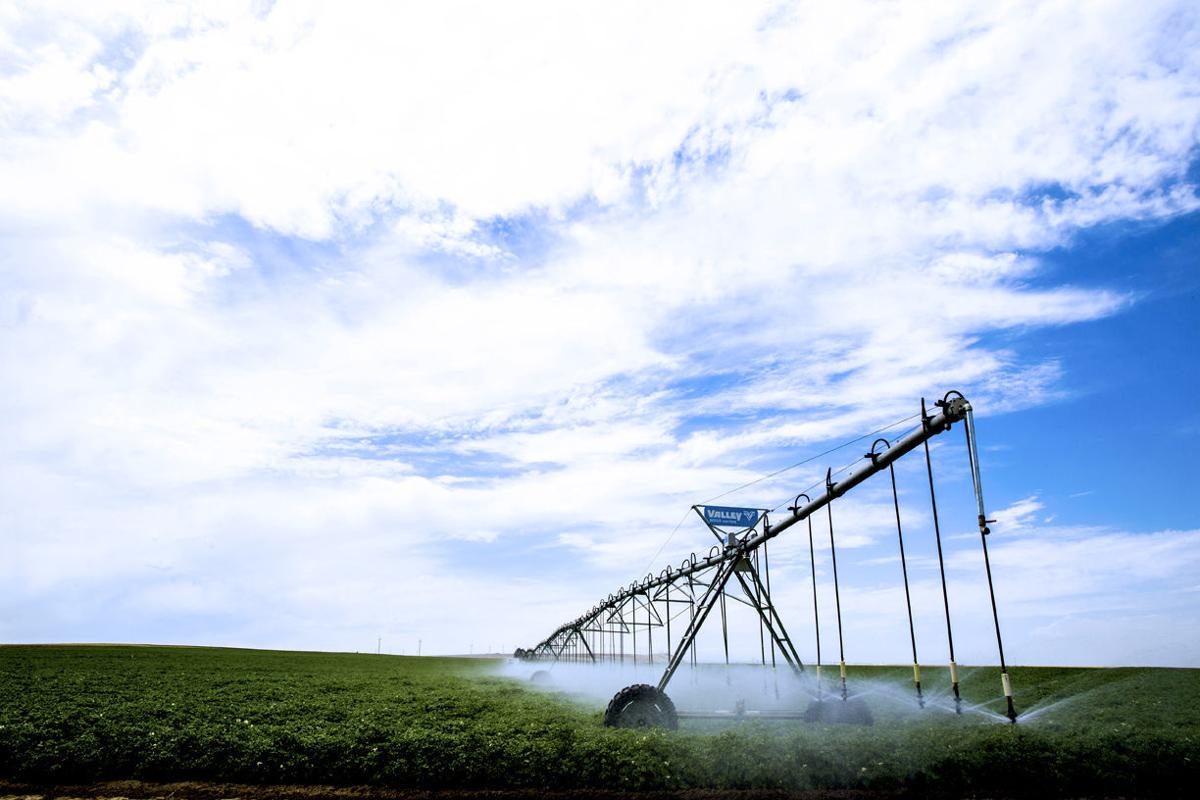 Wisconsin has approved new high-capacity-well applications in sensitive areas where permits were invalidated by a judge last year because heavy water withdrawals could damage nearby streams.
The Department of Natural Resources well approvals put at risk three high-quality trout streams, according to a conservation group that uncovered the permits.
"It shows this continued pattern of the DNR not being able to do its job, frankly because of political decision-making," said Amber Meyer Smith, vice president of Clean Wisconsin. "Finding the DNR has been permitting wells near the same water where there are proven impacts shows there's a real problem on the landscape."
The well permits are the latest twist in a bitter dispute over state groundwater playing out in the courts and the Capitol.
Urged on by industry groups, Republicans who dominate state government have loosened pumping rules, saying farmers need the water for crops.
They have said they aren't persuaded by scientific studies showing that heavy withdrawals from the underground aquifer have been drying up lakes, streams and other wells.
DNR spokesman Jim Dick said the three wells highlighted by Clean Wisconsin were approved under a policy adopted in 2016 after state Attorney General Brad Schimel issued an opinion saying the agency had exceeded its authority by scrutinizing the cumulative impact new wells could have.
State Department of Justice spokeswoman Roberta Ballweg said the DNR hasn't indicated any red flags with the permits.
"If Clean Wisconsin has information or data that these lawfully issued well permits might harm the environment, it is incumbent on them to come forward forthwith with any evidence," Ballweg said.
Smith said it was absurd to suggest it was a citizen group's responsibility to police the legality of DNR permits.
"Any scientist would acknowledge there are water impacts, (and) it is the attorney general that is preventing DNR scientists from acting on those facts," Smith said. "The state is charged with the constitutional duty to protect our waters, and right now the state is failing us."
Schimel's Democratic opponent in the Nov. 6 election — former federal prosecutor Josh Kaul — has said Schimel's opinion was deeply flawed. Schimel said previously that the opinion conforms to the law.
Schimel's re-election campaign spokesman declined to comment on the well approvals.
Opinion meant to remedy backlog
Schimel wrote his 2016 opinion after Assembly Speaker Robin Vos, R-Rochester, and the Republican majority of an Assembly committee pointed to a backlog of permit applications at the DNR and asked the attorney general to step in.
The committee asked Schimel to review a 2011 state Supreme Court ruling that told the DNR to closely scrutinize the impact of new high-capacity wells.
The court said the state needed to ensure that well owners didn't deprive others of their rights under the state Constitution to use state waters.
But Vos and the committee asked Schimel to consider whether the court had improperly ignored a state law enacted in 2011 by the Republican Legislature and Gov. Scott Walker to limit state agency authority.
By the time Schimel issued his opinion in 2016, there were 187 high-capacity well applications the DNR had placed on hold at the applicants' request rather than deny them because of the harm the wells would cause to surrounding waters.
Within months, all 187 applications were approved. Dozens of wells were allowed to pump more water — billions of gallons each month — despite DNR reviews predicting harm would be caused.
Since Schimel issued his opinion, 616 high-capacity well permits have been approved.
'Exceptional' waters at risk
Clean Wisconsin identified three permits the DNR approved this year near the sites of the permits the judge invalidated.
The wells would draw groundwater connected to streams that have stretches rated Class I for trout habitat, which means the fish can reproduce naturally. Lower-quality trout streams require repeated restocking with fish. The wells approved this year were upstream of or adjacent to Class I waters.
In 2015, the DNR did a full review of the potential impact of an application to pump 720,000 gallons a day 1,850 feet from Fourmile Creek. DNR staff said the stream would be harmed. After the 2016 policy change, a permit was approved. It was invalidated by the 2017 court order.
In April, the DNR approved pumping twice as much water from a well 200 feet closer to Fourmile Creek. Under DNR policy there was no review of impacts to the stream.
Buena Vista Creek is a Class I trout stream that has also been ranked by the state as an "exceptional resource water" because it carries few pollutants. In 2015, DNR staff said potential harm to the creek's headwaters needed to be evaluated before any wells were approved. After the policy change and without evaluation, a well that could withdraw 1.4 million gallons a day was approved 1,300 feet from the water. The court order sent it back to the DNR.
This year, the DNR approved pumping of 1.4 million gallons a day from a well 1,300 feet from the creek. Agency staff noted the well would probably impact the creek's headwaters and a wetland, but no analysis was conducted.
Stoltenburg Creek is also Class I for trout and an exceptional resource. In 2015, DNR staff determined it was already being impaired by existing wells, and no new pumping should be approved.
After the policy change, though, three wells between 6,000 and 13,000 feet away were approved for a total 3.5 million gallons a day. They were invalidated by the court order, but in March the DNR approved a well that can pump 1.2 million gallons a day 5,700 feet from the creek.