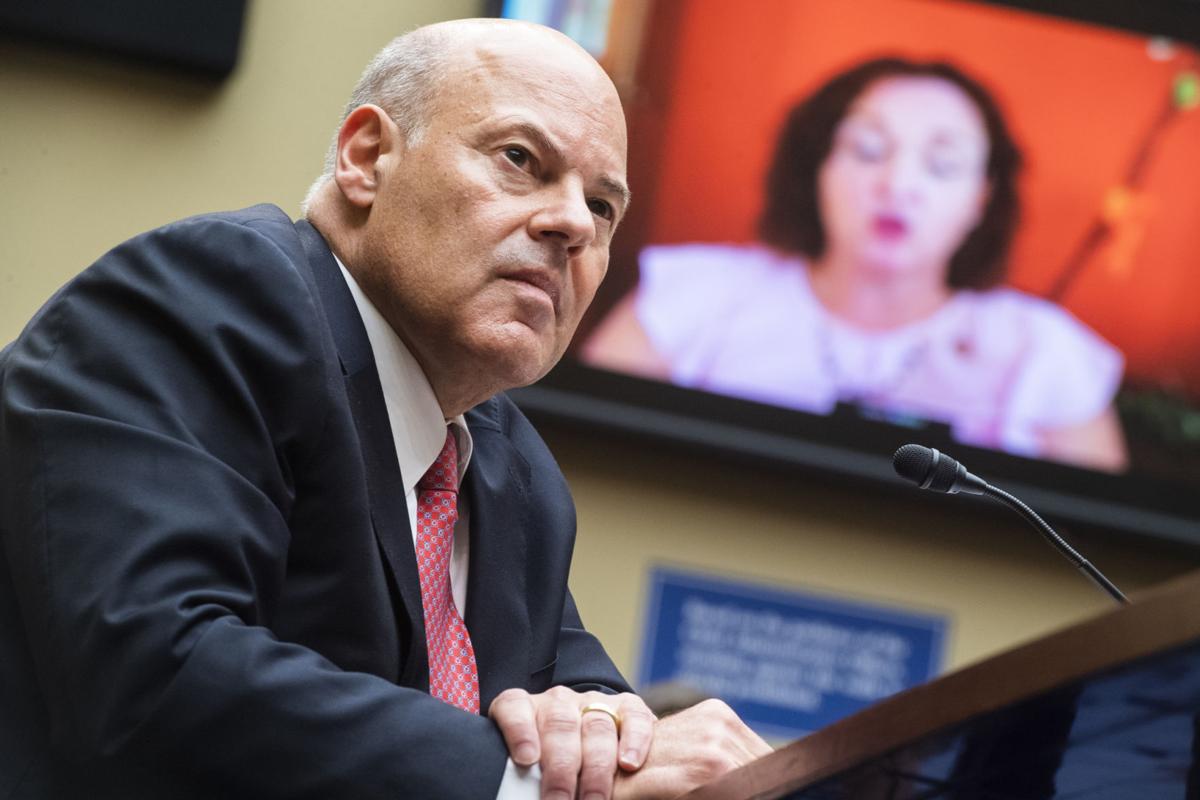 Top officials in Wisconsin, including U.S. Sen. Tammy Baldwin and Madison Mayor Satya Rhodes-Conway, are demanding assurances that the U.S. Postal Service will fix delays, restore mailboxes and ensure that all absentee ballots will get to voters and back to election officials by 8 p.m. on Election Day.
In Wisconsin and other states across the country, reports of mail delays in USPS deliveries, along with mailboxes being removed and mail sorting machines being disconnected, have sparked serious concerns over the Postal Service's ability to handle the upcoming November election.
In recent weeks USPS sent letters to 46 states, including Wisconsin, stating that the agency would struggle to meet absentee ballot deadlines.
In a July 29 letter to Meagan Wolfe, administrator at the Wisconsin Elections Commission, the Postal Service challenged Wisconsin election law that allows absentee ballots to be requested five days before the election and returned to election offices by 8 p.m. on Election Day.
Those deadlines are "incompatible" with USPS delivery standards, the agency said, and recommended that "voters should mail their ballots no later than Tuesday, October 27."
Rhodes-Conway sent a letter on Aug. 18 to Postmaster General Louis DeJoy asking for specifics on what caused the changes to the Postal Service in Wisconsin and if mail sorting machines that have been removed across the state would be restored, among other questions.
On the same day of Rhodes-Conway's letter, Wisconsin Attorney General Josh Kaul filed a lawsuit against the Trump administration, charging drastic changes made to mail service nationwide were unlawful. Kaul also noted that changes to USPS would not only compromise voters participating in the November election, but seniors and veterans who rely on timely mail deliveries for critical medications.
DeJoy has appeared on Capitol Hill twice recently to answer questions about changes at the Postal Service under his tenure. Starting with a hearing before the Senate Committee of Homeland Security and Governmental Affairs on Aug. 21, DeJoy defended changes at USPS as necessary for cost savings and the result of reduced mail volume. He also confirmed mail sorting machines and mailboxes that were removed across the country would not be replaced.
Committee members grilled DeJoy on why changes to USPS were happening now, just weeks into his tenure and shortly before a national election, and asked for guarantees that operational changes at the Postal Service would not affect the agency's ability to handle election mail, as well as other critical mail like medications, bills and Social Security checks.
"As we head into the election season, I want to assure this committee and the American public that the Postal Service is fully capable and committed to delivering the nation's election mail securely and on time," DeJoy said. "This sacred duty is my No. 1 priority between now and Election Day."
On Monday, DeJoy testified before the House Oversight and Reform Committee. Rep. Gerald Connolly, D-Va., noted USPS' own data showing an 8% decline in mail service since June 15, the date DeJoy officially started.
Baldwin speaks out
After Monday's House hearing, Baldwin, D-Madison, released a letter she had sent to DeJoy citing multiple complaints received by Wisconsinites deeply frustrated with USPS mail delays. Baldwin also asserted her office had spoken to USPS employees who reported mail sorting machines being removed or disconnected in Milwaukee, Madison, Green Bay and Rothschild processing and distribution centers.
Citing DeJoy's Senate testimony, Baldwin disputed the postmaster general's assertion that shuttered mail sorting machines are not needed.
"The delays my constituents are experiencing along with the expected surge of mail-in ballots makes clear that these machines are needed and I am calling on you to immediately turn these mail sorting machines back on," Baldwin said.
Baldwin's letter also said the concerns her office received were "real, they are not a 'conspiracy theory' as some have suggested."
During the Senate hearing, committee chairman Sen. Ron Johnson, R-Oshkosh, said the complaints Democratic committee members shared seemed "very highly scripted."
Officials adjusting
Changes to the Postal Service come as Wisconsin prepares for the November election after a chaotic April 7 primary, which resulted in hundreds of undelivered absentee ballots, thousands of absentee ballots being thrown out due to completion errors and voters standing in line for hours to cast their ballots at polling stations.
Wisconsin Elections Commission spokesman Reid Magney said the commission has revised instructions for absentee ballots to make them easier to understand, hoping to resolve ballot completion errors that plagued the primary.
Absentee ballots will have newly designed address labels that will clearly indicate where mail carriers are to deliver ballots. Each ballot envelope also will have a bar code, enabling voters and clerks to track absentee ballots.
According to voting data provided by the Wisconsin Elections Commission, 75% of ballots cast in the primary were absentee, a more than 500% increase from the 2019 primary. With presidential elections typically attracting higher voter turnout, an even higher volume of absentee ballots is expected in November.