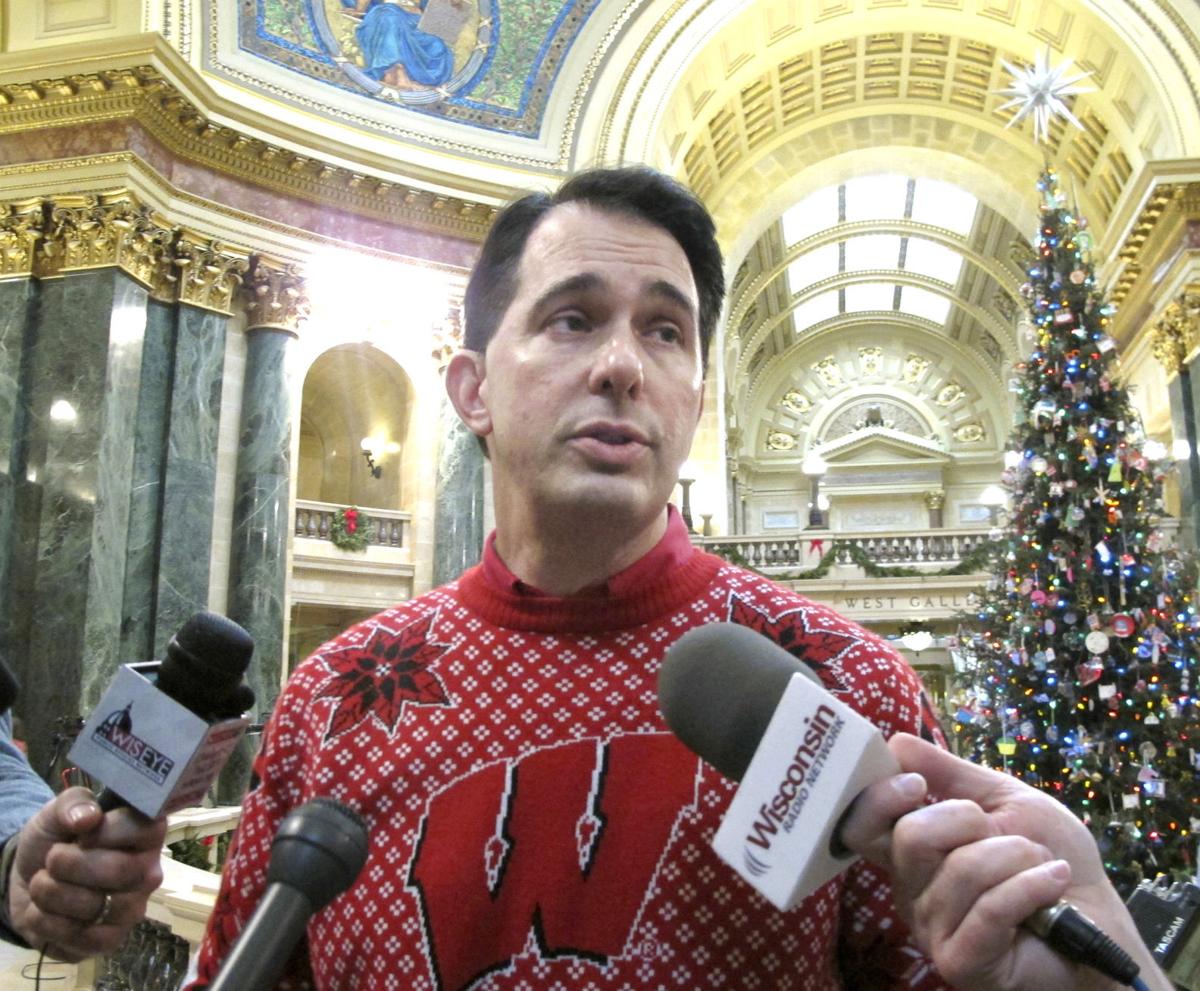 Gov. Scott Walker's administration has finalized a rule that would require able-bodied adult recipients of food stamps to be screened and possibly tested for drugs.
The move is the latest step in the ongoing battle over whether such testing is legal under federal law.
Walker has framed the issue as addressing the state's worker shortage and as a continuation of the state's landmark welfare reform efforts begun in the 1990s under Republican Gov. Tommy Thompson.
"Employers have jobs available, but they need skilled workers who can pass a drug test," Walker said in a statement. "This rule change means people battling substance use disorders will be able to get the help they need to get healthy, and get back into the workforce."
Walker and the Legislature included the requirement in the 2015-17 budget and the state preemptively sued the federal government in 2015 for the right to implement the new program.
A federal judge tossed out that lawsuit last fall because the state hadn't implemented the plan yet, so it wasn't ready to be litigated. The state argued President Barack Obama's administration had advised that federal law doesn't allow food stamp recipients to be drug-tested, but that another section of federal law allows such testing.
President Donald Trump's administration "has indicated, throughout the administration, interest in working with states to provide flexibility," Wisconsin Department of Health Services spokeswoman Julie Lund said. But there hasn't been a direct communication from the Trump administration green-lighting the program.
The rule requires able-bodied adults receiving food stamps to fill out a questionnaire and, based on the answers, requires a drug test. Those who test positive for drugs must undergo treatment.
Under the plan, childless FoodShare participants who fail a drug test would be eligible for state-funded rehabilitation treatment if they don't have any other way to pay for it.
The state estimates out of 66,200 individuals who would fill out the questionnaire, 2,000 would be required to take a drug test. Of that amount, 220 are expected to test positive for drugs and require treatment.
Lund said the questionnaire will be similar to a 10-question Drug Abuse Screening Test used by treatment clinics that asks about illegal drug-related behavior over the past 12 months.
The Legislature has up to 120 days to review the administrative rule, after which it will be published and take effect sometime next spring.
Walker has already implemented worker training requirements for FoodShare program participants. Since April 2015, able-bodied adults ages 18-49 have been required to participate in a worker training program or work at least 80 hours per month to maintain eligibility for Foodshare. Some 20,000 participants have gone through the program, Walker's office said.
The Associated Press contributed to this report.