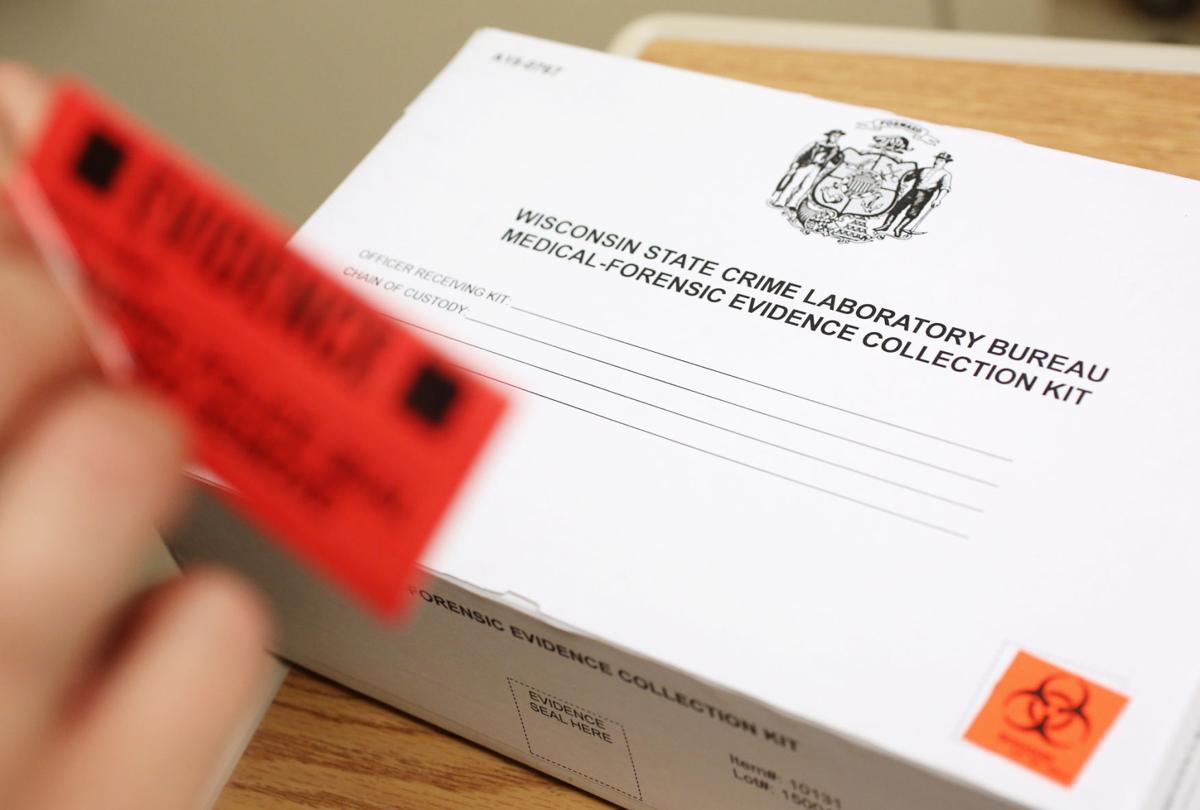 The state Justice Department will launch a new software program later this year to track evidence collected in sexual assault cases, which the department hopes will prevent future evidence backlogs, Attorney General Josh Kaul announced Wednesday.
The program will be able to monitor the time that sexual assault forensic exams, also known as "sexual assault kits" or "rape kits," spend at different points in the processing system, which includes hospitals, law enforcement agencies and crime laboratories.
"It's part of our effort to strengthen Wisconsin's response to sexual assault," Kaul said in an interview. "What this would do is empower survivors of sexual assault, victim advocates, law enforcement and the crime labs to track the progress of a kit as it works its way through the system. It allows everybody involved in the system to make sure that the process is going along as it should and that there's not an unnecessary delay in the system."
The effort comes after DOJ, under both Kaul and his predecessor, Republican Brad Schimel, worked to eliminate a backlog of nearly 7,000 forensic exams in law enforcement and hospital custody across the state that DOJ discovered in 2014.
With federal grant funding, Wisconsin began testing those kits in 2016 and finished in late 2019.
Kaul announced in November 2019 that the backlog of forensic exams, some of which dated back to the 1980s, had been cleared.
Sexual assault kits can contain evidence that is crucial to finding sexual predators or freeing those wrongly convicted. The thousands of cases remained on hospital and law enforcement shelves in Wisconsin because suspects were already identified and prosecutors thought cases were too weak to continue or victims wouldn't cooperate.
New program
The STACS Track-kit software DOJ plans to implement will monitor the status of sexual assault forensic exams, and also allow sexual assault victims to be able to directly access information about their evidence from the time it is collected until its disposal. The system is funded by a grant from the U.S. Department of Justice Bureau of Justice Assistance.
Kaul said the new software program would complement a bill, passed by the state Senate and awaiting approval from the state Assembly, that would require law enforcement agencies and others to report data about sexual assault forensic evidence into DOJ's tracking system.
If local agencies are required to input data into the tracking system, DOJ says the state would have an up-to-date inventory of all sexual assault forensic evidence kits, which would go a long way toward preventing future backlogs.
Kaul said DOJ will move forward with the kit tracking system regardless of what the Legislature does, but added the system will be more effective if lawmakers approve the bill to require local agencies to report data.
Currently, there's no mandate that local law enforcement agencies participate in the tracking system, but the legislation before the Legislature would create one.
Kaul said the tracking system will make processing sexual assault evidence more straightforward.
Still counting
The announcement of the new tracking system comes as DOJ continues to conduct an inventory of all the sexual assault evidence kits that have been created since Jan. 1, 2016, since the most recent push to collect and test kits was only for those collected through 2015.
DOJ will continue to conduct the inventory until the launch of the sexual assault evidence kit tracking system. To date, 173 of 557 law enforcement agencies have begun the inventory.
DOJ has also updated its data for sexual assault evidence collected through 2015, which shows that 1,087 kits with foreign DNA identified have been added to a national database of DNA profiles, out of 4,476 sexual assault kits. So far, 15 cases are associated with charges being filed, and five of them have resulted in a guilty verdict.
The data show 7,720 sexual assault evidence kits were collected between 2010 and 2015, with about half of those being submitted for testing for the DOJ's push to address the backlog. Some of the reasons the kits weren't tested is because a prosecutor declined to pursue charges or dismissed the case; law enforcement chose not to pursue an investigation; or a victim reported sexual assault but then chose to not pursue the claim.
Shining stars: Meet the Madison area's Top Workplaces
Make no mistake about it: The effects of the COVID-19 pandemic have left painful scars. But this year's Top Workplaces project shows that many employees across the Madison region remain resiliently upbeat and are clinging to their workplace cultures, even from a distance.