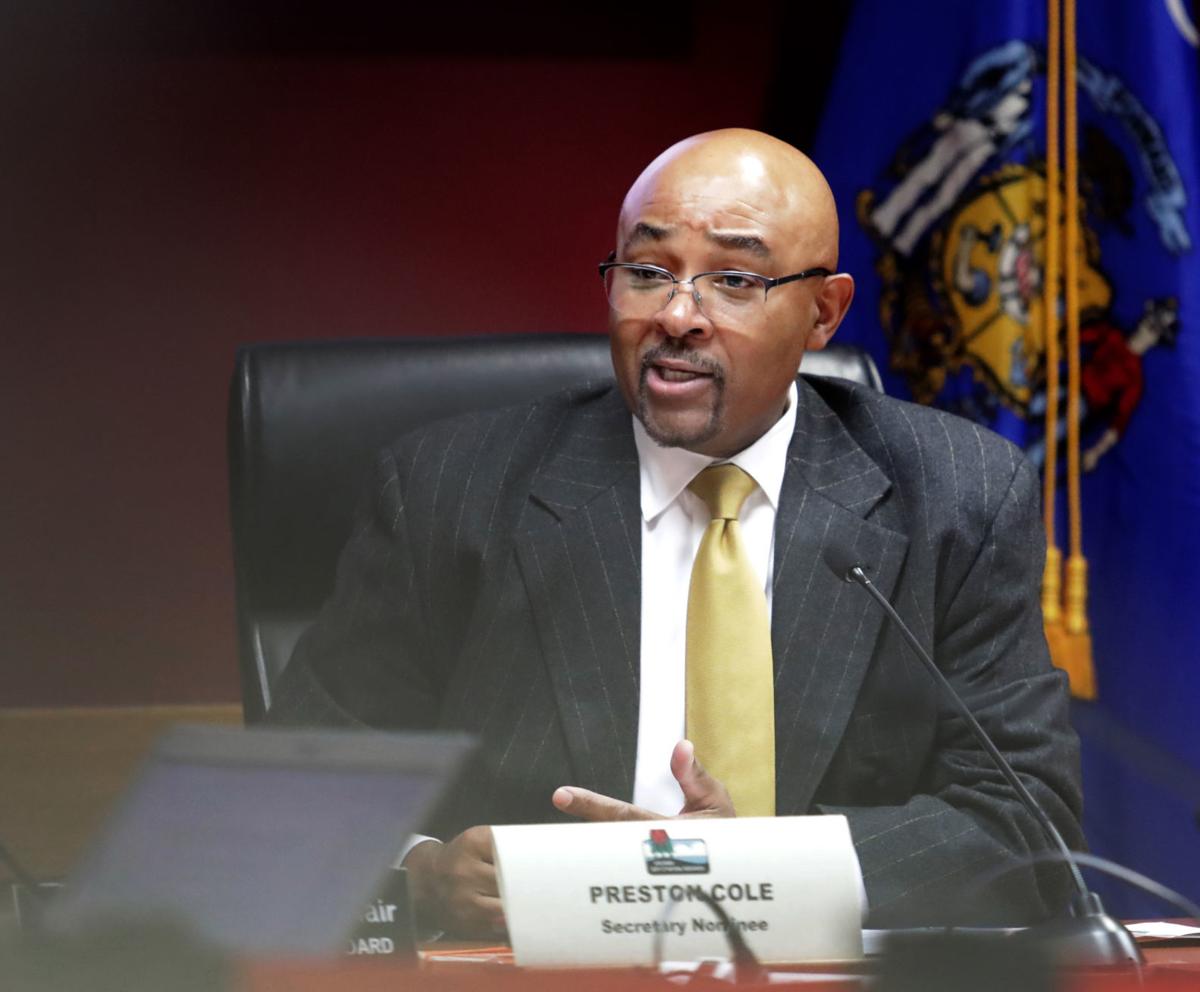 Wisconsin Department of Natural Resources secretary Preston Cole said Tuesday that he is counting on help from the state's agriculture industry to formulate "robust" new ways to keep farm manure from polluting state drinking water.
"We can't make those (changes) in a vacuum with just DNR staff," Cole said.
The state's powerful agriculture industry has resisted regulations that would affect farm revenues, but Cole said he has had an encouraging meeting with leaders of the state Farm Bureau.
"I don't want it to sound Pollyanna-ish, but we've got to work together," Cole said in a question-and-answer session with reporters in Madison. "Too much is at stake."
State law treats pollution from farms differently from contamination from other industries. Farms generally can't be forced to take steps to prevent pollution except in cases where growers accept government money that pays for improvements.
Cole acknowledged that the law, along with statutes that require a two- or three-year rulemaking process to address pollution problems, make environmental enforcement challenging. But he said technology and certain policies that encourage conservation could make a difference.
"I'm not looking to upset the apple cart," Cole said. "I'm a good listener and a good partner."
Cole said that when the DNR is considering proposed expansions of large animal feedlots that produce millions of gallons of manure annually, the agency needs to take into consideration families with contaminated wells in places with vulnerable groundwater such as Kewaunee County.
"It's crazy not to pay attention to what's going on there," Cole said.
You have free articles remaining.
Feedlot permits
But Cole stopped short of saying the department would change the way it decides on feedlot permits. Feedlot operators mount legal challenges when the DNR issues permits they view as too strict, while neighboring families have challenged permits that they saw as allowing too much pollution, he said.
Democratic Gov. Tony Evers' has proposed a number of clean water initiatives as part of the budget the Republican-dominated Legislature is reviewing.
Wisconsin Farm Bureau government relations director Karen Gefvert said the organization has always been in favor of "reasonable science-based solutions" and continued to be ready to work with state government.
"This is really nothing new," Gefvert said in an interview. "It's just something that has really I would say come to light because of the governor's declaration of 'the year of clean drinking water' and some other issues that have come up."
Study of CWD
Cole said the DNR would study the problem and examine possible solutions being tried in other states before mapping out a comprehensive plan. He said he wants to make it easier for hunters to test deer carcasses for the disease, but acknowledged that some say they don't care if they eat infected meat.
Cole found fault with state laws that allow baiting and feeding of deer, which provides opportunities for CWD prions — indestructible proteins that cause the disease — to be spread from animal to animal.