Wisconsin Democrats joined together in their annual convention Friday night — for the first time via the internet — to rally behind presidential candidate Joe Biden and outline their strategy to defeat President Donald Trump in November.
Biden headlined the event, which took place through an online video stream, where he condemned the police killing of George Floyd and systemic racism, and said he would restore leadership in Washington and repeated his campaign mantra that "the very soul of America" is at stake in this year's election.
"None of us can be silent," Biden said of Floyd's killing. "We're dealing with multiple national crises and we need real leadership right now — leadership that will bring everyone to the table so we can take the measures to root out systemic racism. If we simply allow this wound to scab over once more without treating the underlying injury, we will never truly heal."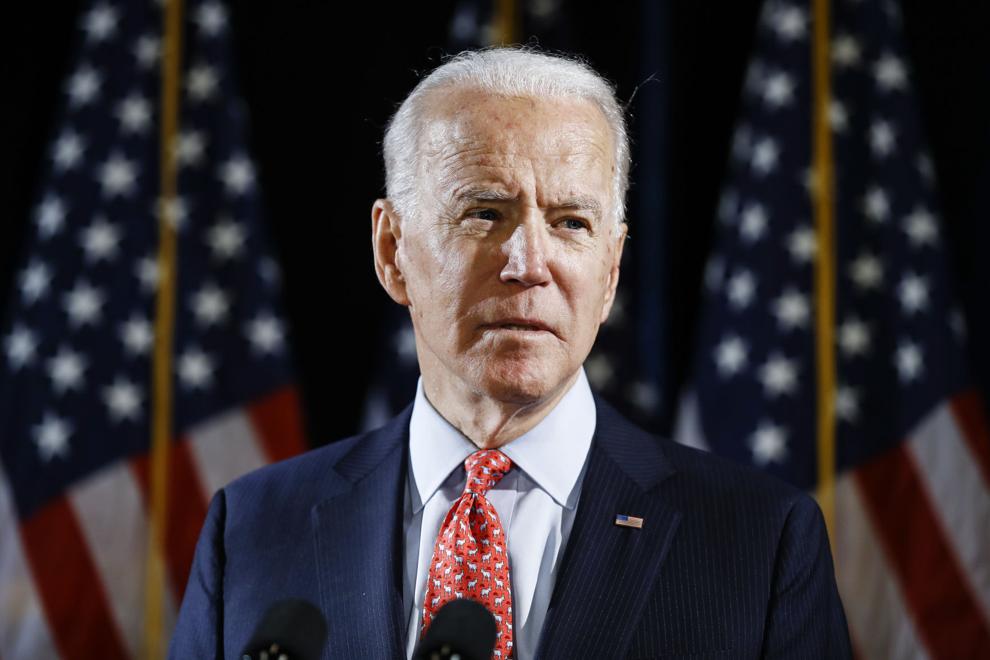 Biden and other Democrats emphasized Wisconsin's outsize electoral role in November, when the state is expected to be just one of a handful of battleground states to decide the outcome of the presidential race. Democrats are heading into November with a string of victories, including wins by Gov. Tony Evers and Attorney General Josh Kaul in 2018, and their preferred candidate, Dane County Judge Jill Karofsky, in the officially nonpartisan Supreme Court race in April.
Democratic Party of Wisconsin chairman Ben Wikler outlined the party's strategy for November. It includes using Karofsky's win as a "dress rehearsal" for November, and recruiting and training volunteers over the summer.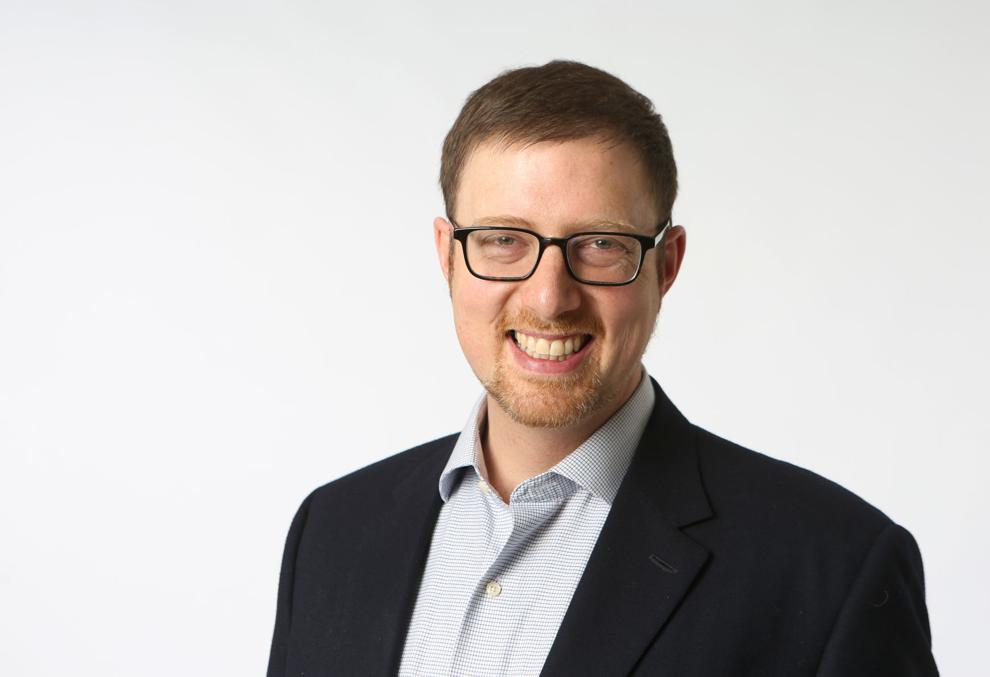 It also includes an initiative to "save the veto," referring to preventing Republicans in the state Assembly and Senate from gaining a veto-proof two-thirds majority that would allow them to override Evers' vetoes and pass essentially any legislation they wish. Republicans only need to gain three more seats in the Assembly and Senate to win two-thirds majorities.
Having strong majorities in the Assembly and Senate could empower Republicans when, in coming years, lawmakers will draw Wisconsin political maps for the next decade. A strong Republican advantage through gerrymandering the maps could virtually guarantee Republicans maintain majorities in the Legislature for years to come.
The Democratic strategy for November also includes organizing for after the November election, when Democrats say they will look to prevent partisan gerrymandering, stop U.S. Sen. Ron Johnson from winning another term, and potentially gain control of the Legislature, a virtual impossibility under the state's current political maps.
Democrats Friday night also previewed their framing of Biden as a candidate with prior experience in times of turmoil who is equipped for today's challenges.
"Vice President Biden led us out of an economic crisis," said U.S. Sen. Tammy Baldwin, D-Madison. "He was charged with the implementation of the American Recovery and Reinvestment Act. He led us in passing the Affordable Care Act, and he never forgot his working-class roots."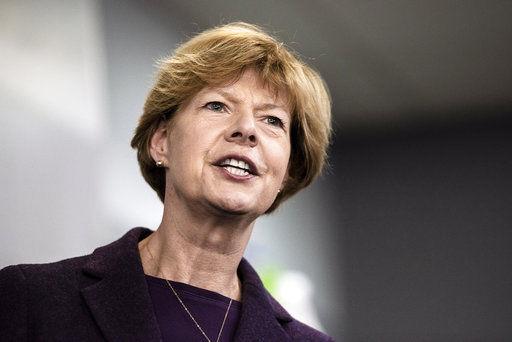 The 2020 presidential campaign comes during unparalleled national crises featuring a long-lasting pandemic, historic rates of unemployment and civil unrest due to police brutality and systemic racism.
U.S. Sen. Bernie Sanders, a former Democratic presidential candidate and leader of the country's progressive movement, was a featured virtual speaker Friday night. Sanders called Trump the most dangerous president in modern history and chided him for his handling of the COVID-19 pandemic that has killed more than 100,000 Americans so far.
Sanders rehashed the pillars of his presidential campaigns — calls for economic equality, universal health care and a living wage — but said the overwhelming goal for Democrats this year should be to defeat Trump.
"At this particular moment, our job clearly must be to elect Joe Biden as our next president and to defeat Donald Trump," Sanders said.
Trump Victory spokeswoman Anna Kelly said Sanders' appearance at the event signals a lack of enthusiasm for Biden, who easily captured enough delegates to win the nomination despite Sanders' overwhelming support among young people.
"Wisconsin Democrats were forced to bring Bernie Sanders into their convention lineup because no one is excited about Joe Biden," Kelly said. "Given his party's radical calls to defund the police and his own terrible record, it's no surprise that Joe Biden is continuing to hide in his basement while bringing out failed candidates to generate enthusiasm for him in Wisconsin. The Democrats stand no chance at turning the Badger State blue."
The Wisconsin Republican Party has pushed back its state convention to July. The Democratic National Convention in Milwaukee was pushed back until August due to COVID-19, but it's still unclear what the event, which would otherwise attract 50,000 visitors, will look like.
Democrats weren't shy in their criticism of Trump, warning against the "collapse" of democracy and civil society that they said Trump threatens.
Elected officials who spoke included Biden, Sanders, Gov. Tony Evers, Lt. Gov. Mandela Barnes, U.S. Sen. Tammy Baldwin, Attorney General Josh Kaul, state treasurer Sarah Godlewski, and U.S. Reps. Mark Pocan, Ron Kind and Gwen Moore.
The party during the virtual event also elected its DNC members, who are expected to attend DNC meetings and serve on the Democratic Party of Wisconsin Administrative Committee. The winning candidates are state Sen. Janet Bewley, D-Mason; Martha Love; Andrew Werthmann; and Khary Penebaker.