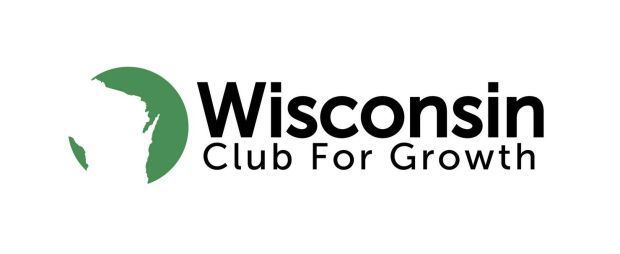 A conservative Wisconsin group filed a federal lawsuit Monday seeking to end a secret investigation into alleged illegal coordination between interest groups and an unnamed campaign, thought to be that of Gov. Scott Walker.
Wisconsin Club for Growth and one of its directors, Eric O'Keefe, are suing the prosecutors, judge and investigator, saying the John Doe probe unfairly targets only Republicans and conservatives and violates their free-speech rights.
The lawsuit was filed against Reserve Judge Gregory Peterson, who is overseeing the probe; Francis Schmitz, a former federal prosecutor who is running the investigation; Milwaukee County District Attorney John Chisholm, a Democrat, and two of his assistants, David Robles and Bruce Landgraf; and Dean Nickel, whose role is not precisely described but who formerly headed the state Department of Justice's Public Integrity Unit under Democratic Attorney General Peg Lautenschlager.
The investigation launched in Milwaukee County in August 2012 has spread to four other counties, including Iowa County where O'Keefe lives.
While O'Keefe has been public about his status as a target — despite a secrecy order covering the proceedings — the name of another possible target emerged Monday.
"KR" was listed as a party in the John Doe investigation in Columbia County in court documents released last week.
Kelly Rindfleisch was Walker's deputy chief of staff when he was Milwaukee County executive and was a fundraiser for his 2012 recall campaign.
A Columbus resident, Rindfleisch was convicted after an earlier John Doe investigation of doing campaign work on county time for then-lieutenant governor candidate Brett Davis.
"Kelly Rindfleisch lives in Columbia County, that's obvious, and she's the only KR of interest in Columbia County mentioned as part of all this," said Rindfleisch's attorney, Franklyn Gimbel. "But I'm not going to confirm that because I'm under a secrecy order."
Monday's 76-page complaint, with large sections blacked out, alleges that the investigation impinges on Wisconsin Club for Growth's and O'Keefe's constitutionally protected freedom to engage in "issue" advocacy that does not expressly urge the election or defeat of any candidate.
"What they (the plaintiffs) are trying to establish is that they had a legal right to engage in that speech," said UW-Madison political science professor Ken Mayer. "This is the opening salvo in what will be an ongoing process, and who knows what the outcome will be.
"This raises the stakes a little bit. They're making an argument in open court and singling people out."
The lawsuit filed in U.S. District Court in Milwaukee said the five-county probe has "chilled" the First Amendment rights of O'Keefe and the group, causing them to "remain on the sidelines in Wisconsin until the investigations end."
You have free articles remaining.
The Wisconsin Democracy Campaign estimates Wisconsin Club for Growth spent about $9.1 million in 2011 and 2012 leading up to a historic wave of 15 recall elections, including against Walker, a Republican.
Donald Downs, UW-Madison professor of political science, law and journalism, said the lawsuit reflects concerns he has heard from politically active conservatives.
"There is genuine concern about how government power is being used to make it more difficult to expend money to get their ideas across and to influence the political process, which is a First Amendment right," Downs said.
The complaint alleges the investigation is political, initially launched by Democratic prosecutors seeking to counteract "the growing influence of conservative independent social welfare organizations." The lawsuit credits those groups with helping the Republican Party win control in 2010 of all branches of Wisconsin government for the first time since 1998.
According to the lawsuit, the investigation focuses on "nearly 30 social welfare organizations with regard to 13 recall elections." In 2011 and 2012, 13 senators, Republicans and Democrats, were the target of recall elections, along with Walker and Lt. Gov. Rebecca Kleefisch.
Messages left with Walker's campaign and the Club for Growth were not returned Monday. A message left with Senate Majority Leader Scott Fitzgerald, R-Juneau, who headed the re-election efforts of the 10 recalled Senate Republicans, including himself, was not returned. He and Walker have both previously declined to discuss the investigation.
Chisholm, Robles and Landgraf also did not return messages.
Late last month, an attempt to derail the investigation was turned back by Wisconsin's 4th District Court of Appeals. Three unnamed defendants had alleged that a single prosecutor and judge lacked the authority to conduct the five-county probe.
Documents released in January in that suit revealed that the investigation began in Milwaukee County, with prosecutors in the five counties — three Democrats and two Republicans — launching investigations into the allegations.
The lawsuit filed Monday alleges that the John Doe unfairly focuses only on the actions of conservative and Republican groups. It lists numerous complaints filed with the Government Accountability Board and the Federal Elections Commission involving actions of Democratic and liberal groups and candidates in Wisconsin.
"Defendants did not investigate any of this conduct," the lawsuit alleges.
The plaintiffs are asking for a jury trial, an immediate halt to the investigation, an order relieving O'Keefe and the Club for Growth from cooperating with the John Doe and attorneys' fees. The lawsuit was filed by attorneys with BakerHostetler in Chicago and Washington, D.C.
Barry Burden, UW-Madison political science professor, called the complaint "idiosyncratic." While it focuses on the alleged infringement of First Amendment rights, Burden said the complaint says nothing about allegations of illegal campaign activity involving Wisconsin Club for Growth.
"They say it has the flavor of a witch hunt and it needs to stop," said Burden, who has consulted with the GAB on elections. "But they don't address the illegal coordination issue in the document."