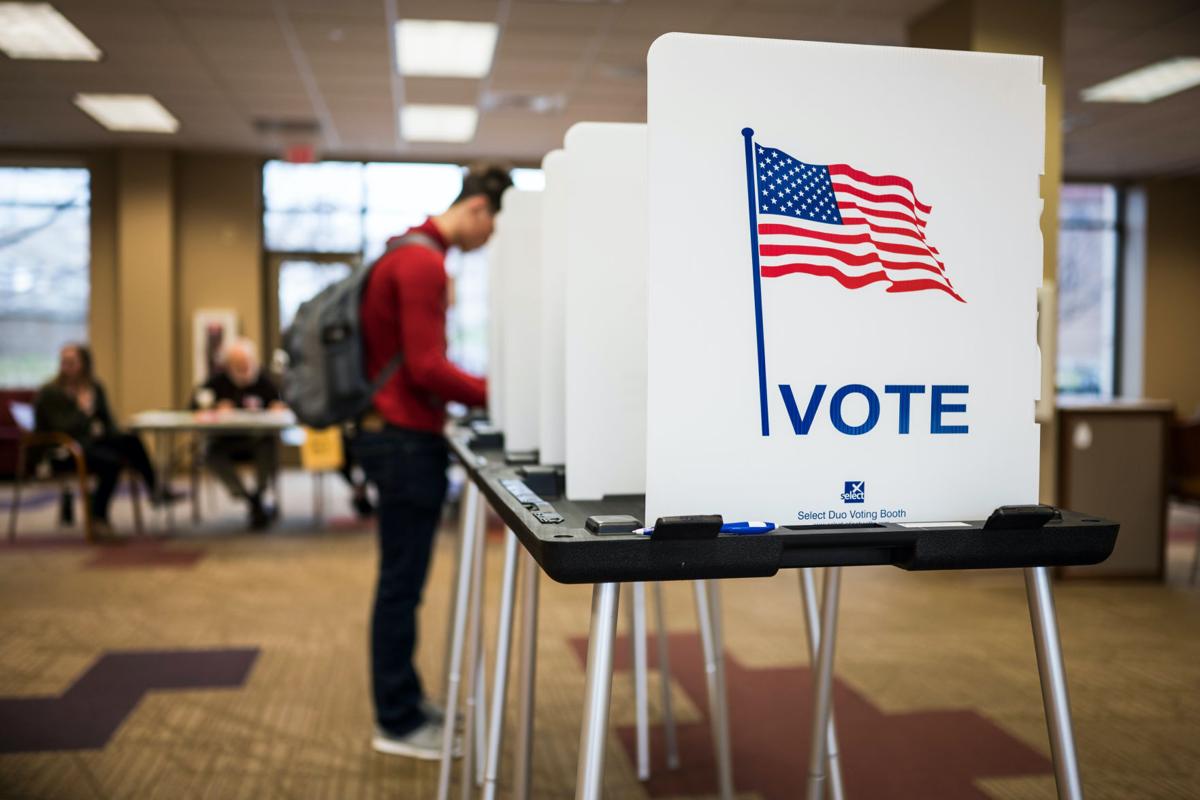 Months before Wisconsin lawmakers are expected to draw the state's next set of 10-year political maps, the state Assembly on Wednesday passed legislation that would delay the implementation of new boundaries for local races until at least 2023. 
The bill, which Republicans have quickly pushed through the committee process and passed 59-38, is meant to address the already compressed timeline for drawing the next set of political maps due to delays in the U.S. Census Bureau providing detailed 2020 census data. 
Under the bill, municipalities would have until mid-May of 2022 to adopt new wards, while counties would have until February 2022 to adopt a tentative plan and until July to finalize their supervisory districts following the work of the municipalities. 
The result would be to keep the current maps in place until the spring 2023 election for city council and other aldermanic races and 2024 for county board races, except those that have staggered terms and elections in 2023.
The timeline for congressional and state legislative boundaries would go unchanged. 
Assembly Speaker Robin Vos, R-Rochester, said the bill was drafted at the request of municipalities and counties in order to accommodate compressed timelines due to delays in receiving census data. 
Democrats, however, said addressing census delays should not mean localities should be forced to use the same gerrymandered political maps again, and cautioned keeping the maps in place could violate equal population principles. 
"We're setting a dangerous precedent," said Rep. Mark Spreitzer, D-Beloit. 
Groups that support the bill, such as the League of Wisconsin Municipalities and Wisconsin Counties Association, say they don't expect to receive census data until as late as September of this year, which would be more than six months after such data was originally anticipated in March. 
Municipalities and counties say they don't have the resources the state does to turn around new maps by July 2022. 
Republican lawmakers and other backers of the new bill say it's innocuous and not designed to give anyone a partisan advantage. But Democrats and other critics say it would be unconstitutional and disenfranchise voters in growing parts of the state that would be forced to hold local elections based on current, rather than updated, maps in 2022. They also take issue with it keeping in place the maps drawn in 2011, which have been criticized for being among the most gerrymandered in the country. 
Matt Rothschild, executive director of the Wisconsin Democracy Campaign, criticized the bill for forcing municipalities, when redrawing their wards, to yield to the boundaries imposed by any congressional or legislative redistricting.
"This is a huge, top-down departure from Wisconsin's tradition prior to 2011, which vested in counties and municipalities the authority to draw their own lines first," Rothschild said. 
Rothschild said a better solution would be to provide briefer delay in the local process.
Some county clerks oppose the bill because of the different timelines for when new maps would take effect for county and aldermanic districts.
The bill represents another effort to make changes to the rules of the redistricting process which is already guaranteed to be politically charged.
The Wisconsin Supreme Court in May declined a request from Republicans to adopt new redistricting rules meant to keep litigation over drawing the state's next political maps before the Supreme Court, which is controlled by conservatives. 
The redistricting process will have an outsize impact on whether Republicans will continue to enjoy strong majorities in the Assembly and Senate, as they have for the past decade due to GOP-friendly maps drawn by Republicans and signed by former Gov. Scott Walker in 2011. 
Producing such Republican-friendly maps will be harder this time around, with Democratic Gov. Tony Evers in office, meaning the state's new political boundaries will likely be decided by the courts.
Policing bills
Also Wednesday, the state Assembly passed a wide-ranging package of policing bills that would ban police chokeholds in most cases, though Republicans delayed passage of a bill that would create a statewide use of force standard and require officers to report and intervene in cases where use of force standards are violated. 
The dozen policing bills the Assembly passed on Wednesday mostly by voice vote would also require the Department of Justice to collect information on how often no-knock warrants are authorized and executed as well as on use of force incidents, including demographic information. Gov. Tony Evers on Wednesday said he intends to sign that bill into law. 
The bills originated from the work of the bipartisan Speaker's Task Force on Racial Disparities that took place in the wake of nationwide protests against police brutality and systemic racism following the Minneapolis police killing of Black man George Floyd. 
Some of the other bills passed by the Assembly on Wednesday would implement standards and require training for police officers stationed in schools, which now heads to the Senate; require prospective police offers to pass a psychological exam before being hired, which heads to the Senate; and mandate four hours of crisis management training be required every two years to help officers handle people suffering mental health crises, which also now heads to the Senate. 
The bills enjoy bipartisan support and are also supported by the law enforcement community. 
One of the bills, which passed on a voice vote, would ban police chokeholds except in life or death situations. It now heads to Evers, who indicated on Wednesday he'll sign it. 
"These bills are a step, but we must take the next step—and the next step—if we're going to continue making meaningful progress toward a more just, more equitable, and safer state for everyone," Evers said in a statement. 
Republican leaders, as well as some Democrats, lauded the bipartisan effort to craft and pass the bills. 
"It's not about scoring political victories, it's about moving the ball forward for communities of color," said Assembly Majority Leader Jim Steineke, R-Kaukauna, who co-chaired the task force on racial disparities and once called the job a "political loser." 
Fellow task force chairperson Shelia Stubbs, D-Madison, said the bills were about improving communities of color. 
Other Democrats, however, questioned the seriousness of Republicans in tackling racial disparities in Wisconsin and said the bills don't go far enough to address such issues. 
"I want more from my colleagues, more from this body. I want more for the future of this state," said Rep. David Bowen, D-Milwaukee. 
Republicans delayed passage of another policing bill, AB 108, due to concerns from the Milwaukee Police Association over the effective date of the bill. Steineke said Republicans plan to pass the legislation soon. 
"Today was not the end of the process," Steineke said. "If it was, then yeah, I would be disappointed.
The bill and its amendments would create a statewide use of force standard; and require officers to report and intervene in cases where use of force standards are violated. It would also offer protections for officers who report abuses. The bill passed the Senate last week 30-2, and would also make it a misdemeanor for a police officer who intentionally fails to report use of force in violation of standards or who doesn't intervene in such situations. 
Vaccine bill
The Assembly also passed legislation that would ban the state government and businesses from requiring proof of vaccination in order to receive services. The bill passed 60-37 and now heads to the Senate. 
The Associated Press contributed to this report.