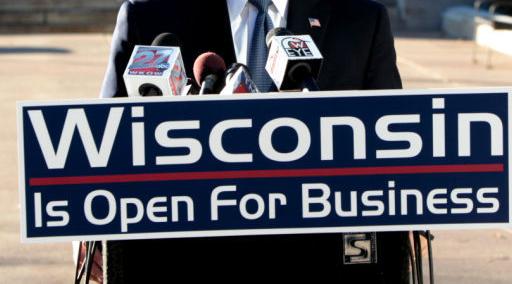 Wisconsin continued to add jobs in 2015, but at a slower pace than the previous year, according to federal labor statistics released Thursday by the state Department of Workforce Development.
The state added 35,565 jobs as of December last year, for a 0.5 percent decrease over the previous year. In 2014 the state added 35,759 jobs in the same period. The latest data bring the total number of jobs created since Gov. Scott Walker took office to 164,719.
Total wages paid in the state increased 7.1 percent in the fourth quarter of 2015 compared with the previous year.
You have free articles remaining.
The numbers come from the Quarterly Census of Employment and Wages, which Walker has called the gold standard for measuring his pledge of creating 250,000 jobs in the state in his first term, a mark the state missed by about half.
Instead of focusing on the job numbers, Walker has more recently touted the state's low unemployment rate, which fell to 4.4 percent in April, DWD reported. The national unemployment rate was 5.0 percent in April.
The report also found the state lost 11,500 jobs in April, though March's jobs numbers were revised up by 1,600.
Unlike monthly jobs reports that are based on a survey of a small percentage of employers, the QCEW reflects data from almost all employers in the country.
The U.S. Bureau of Labor Statistics plans to release QCEW data for the nation and all 50 states around June 8.