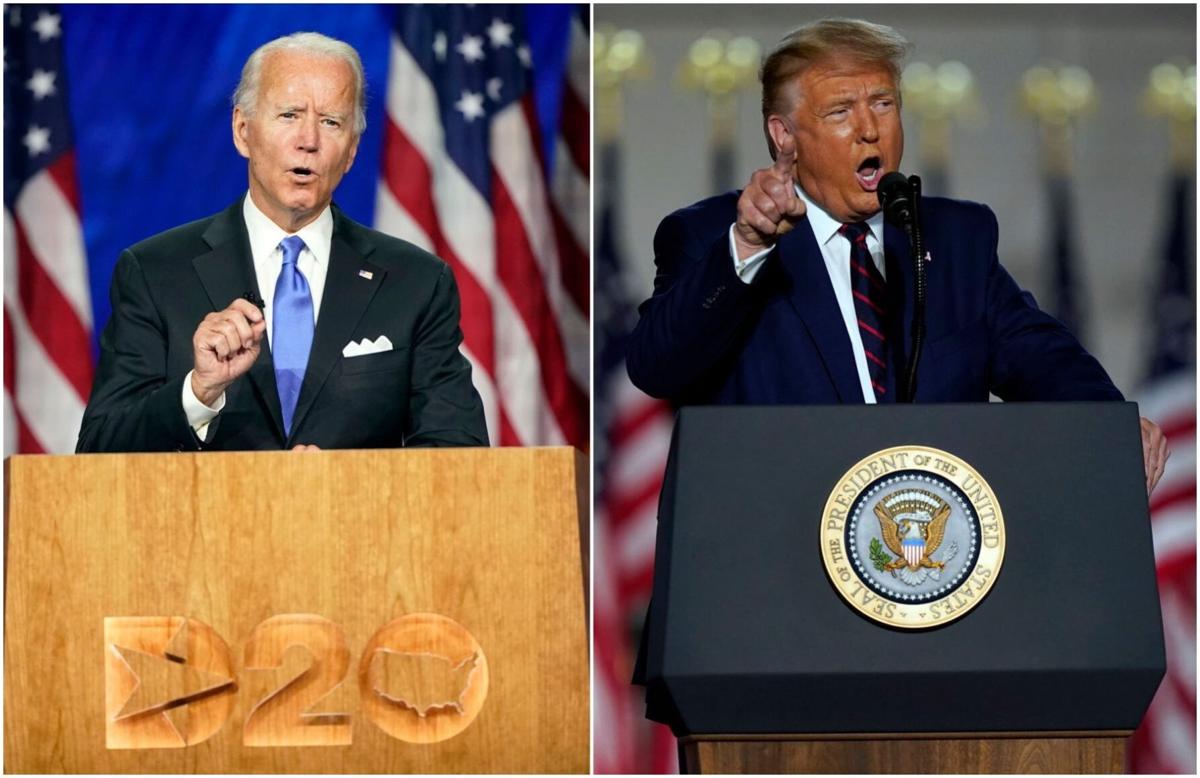 This year's presidential election has presented two contenders with vastly different approaches to how each would handle the most pressing issues for Wisconsin voters.
But even as voters wrestle with whether Republican President Donald Trump or Democratic challenger Joe Biden would best handle COVID-19, the economy, crime or climate change, no issue has been as central perhaps as the performance and leadership of the incumbent president.
"It's almost impossible to separate those two, especially COVID, but even things like the economy, immigration, even foreign policy," said UW-Madison political science professor David Canon. "It's hard to think about those issues today without thinking about Trump and how he has dealt with them in a fashion that's so different than our traditions and norms of how we've dealt with these issues in the past."
The most important issues to voters in Wisconsin and the two other battleground states of Michigan and Pennsylvania, according to the latest UW-Madison Elections Research Center/Wisconsin State Journal poll, are COVID-19, climate change and inequality for Democrats; and the economy, crime and COVID-19 for Republicans.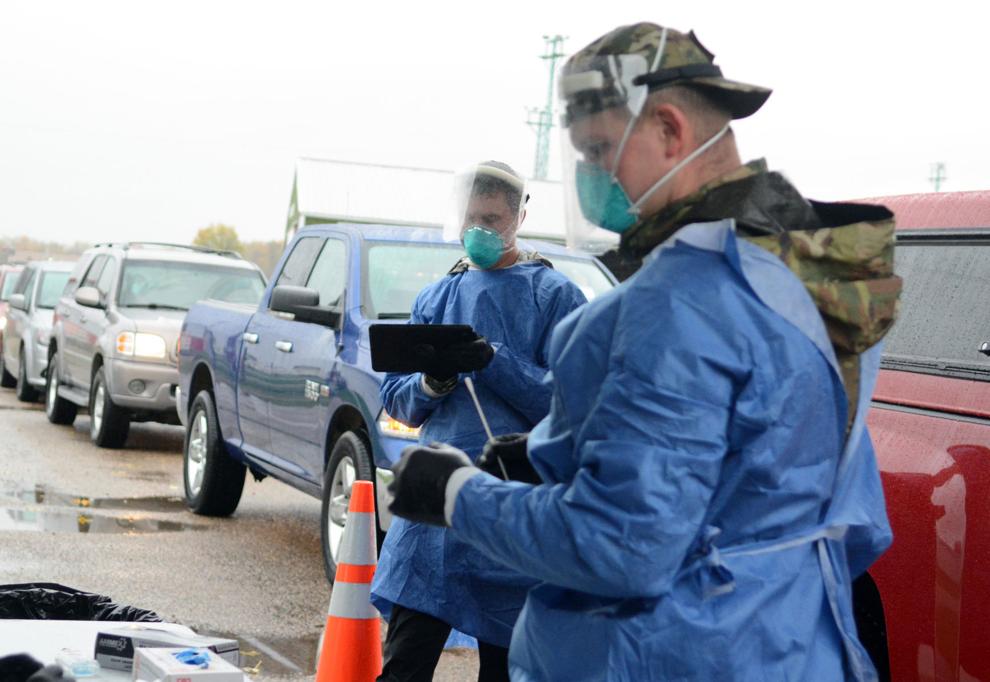 While the U.S. continues to battle the highest number of COVID-19 cases and deaths in the world, Trump has underscored his decision to cut off travel to China, help build testing infrastructure, mobilize public and private sectors to secure supplies and launch a $9 billion effort to deliver a vaccine.
Dr. James Conway, an infectious disease expert at UW-Madison, said the Trump administration's investment in vaccine research and development, along with hastening the development process, is a positive part of the administration's effort to address the coronavirus.
Trump, however, has wavered in his support for public health measures such as mask-wearing, undercut his own health officials and continues to hold large campaign rallies featuring largely mask-less crowds even in COVID-19 hotspots, such as Janesville on Saturday.
"Trump is clearly the most communicative president in … our lifetimes, but the type of messaging he chooses to spread and the quality of it, especially when you're directly contradicting clear scientific consensus or your advisers, essentially gave enough of the public enough reason to question the validity of anybody's recommendations," Conway said.
Congress approved about $3 trillion in coronavirus relief in March and April, but Democrats and the White House have been at loggerheads over another significant round of funding, with Trump sending mixed messages on what he wants.
Trump has largely placed responsibility with governors for leading the response. In Wisconsin that approach has shown mixed results, with the conservative-majority Wisconsin Supreme Court striking down Gov. Tony Evers' statewide public health order. Since then, cases in the state have continued to rise and Wisconsin currently remains a national COVID-19 hotspot.
"We've seen on a federal level the failure or the unwillingness of the federal government to really put out strong national recommendations and endorse some homogeneity of response," Conway said. "That's where it's become whack-a-mole."
According to Biden it's the job of the president and the federal government to lead during such crises and that Trump has failed, resulting in tens of thousands of preventable deaths.
Biden endorses generous federal spending to help businesses and individuals, along with state and local governments. He's also promised to use the Defense Production Act, a wartime law a president can use to direct certain private-sector activity. Biden promises to elevate the government's scientists and physicians to communicate a consistent message, and he would have the U.S. rejoin the World Health Organization. He's also willing to call for a national mask mandate.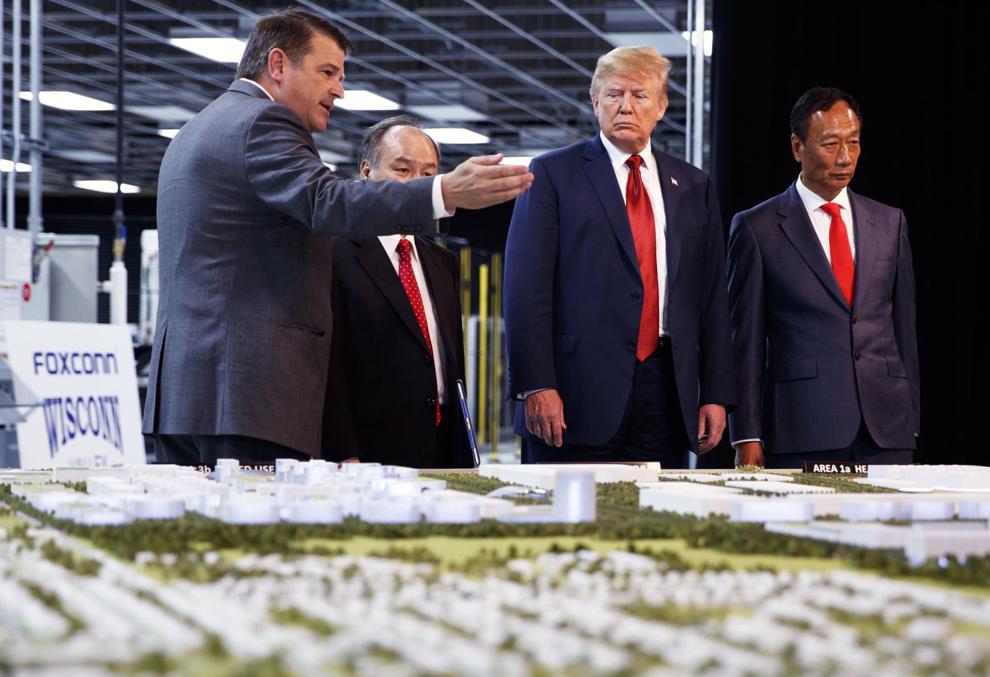 The economy is Trump's campaign mainstay, with 51% of Wisconsinites approving his handling of the economy, and 45% disapproving. For most of Trump's presidency, the unemployment rate in Wisconsin hovered in the low single digits, reaching a record-low 2.8% in April 2018. In the wake of the coronavirus pandemic, the state's unemployment rate shot up to 14.7% in April, though it has since receded to 5.4% in September.
In 2017, Trump signed sweeping tax cuts that lowered income taxes for most Americans, cut the corporate tax rate from 35% to 21%, repealed the corporate alternative minimum tax, nearly doubled the standard deduction and restructured the way pass-through businesses are taxed.
Critics have said the tax cut heavily favors large businesses and the wealthy, but it has received heaps of praise from Wisconsin's business community.
"On the tax front, you've got to credit Trump for reducing the corporate tax rate from 35% to 21%, the first major tax reform since the Reagan administration," said Wisconsin Manufacturers and Commerce president and CEO Kurt Bauer, adding that under the new rate, the nation is more competitive with much of Europe and China.
Bauer also praised Trump's efforts to roll back regulations on businesses, many of which were created under former President Barack Obama, and Trump's embrace of natural gas and oil to help lower energy costs for manufacturers.
Bauer also described the renegotiated trade deal as "a boon for our economy," as 47% of total state exports go to Canada or Mexico. Republicans praise the agreement for helping to end a pricing system that limited imports of certain milk ingredients, which they say will benefit Wisconsin farmers. The state added 15,000 manufacturing jobs during Trump first term.
Trump's trade war with China and others, however, have cost Wisconsinites at least $894 million in additional taxes through the end of last year. During that time, Wisconsin businesses also faced at least $340 million in retaliatory tariffs from other countries.
Biden argues that the economy cannot fully recover until COVID-19 is contained. For the long-term recovery, he pitches sweeping federal action to avoid an extended recession and to address longstanding wealth inequality that disproportionately affects nonwhite Americans.
His plans include a $2 trillion, four-year push to eliminate carbon pollution in the U.S. energy grid by 2035 and a new government health insurance plan open to all working-age Americans. He proposes new spending on education, infrastructure and small businesses, along with raising the national minimum wage to $15 an hour.
Biden would roll back much of the 2017 GOP tax overhaul. He wants a corporate income tax rate of 28% and broad income and payroll tax hikes for individuals with more than $400,000 of annual taxable income. All that would generate an estimated $4 trillion or more over 10 years.
Biden frames immigration as an economic matter as well. He wants to expand legal immigration slots and offer a path to citizenship for about 11 million residents who are in the country illegally.
Climate change
Trump, who dismissed the science behind climate change as a "hoax" and a "moneymaking industry," changed his tune slightly during the first presidential debate, where he acknowledged humans bear some responsibility. Scientists still say Trump isn't addressing the reality of humanity's primary role in climate change.
Trump has boosted the domestic production of oil and gas by allowing the financing of coal and fossil energy projects, approving major pipeline projects and ending the Obama administration's moratorium on new leases for oil and gas development on federal lands.
Trump also withdrew from the Paris Climate Agreement, which he regarded as unfair to the U.S. He has praised the country's overall clean air, a long-term trend, has signed legislation that removes garbage from oceans, has supported increases in funding for national parks and has invested $38 billion toward clean water infrastructure.
Biden has a $2 trillion plan over four years that would increase the use of clean energy in the transportation, electricity and building sectors. He wants to put the U.S. on a path toward net-zero carbon emissions by 2050, and provide incentives to reduce the carbon footprint of the country's building stock by 50% by 2035.
Biden wants the U.S. to rejoin the Paris Climate Agreement and supports installing 500,000 new public electric vehicle charging outlets by 2030.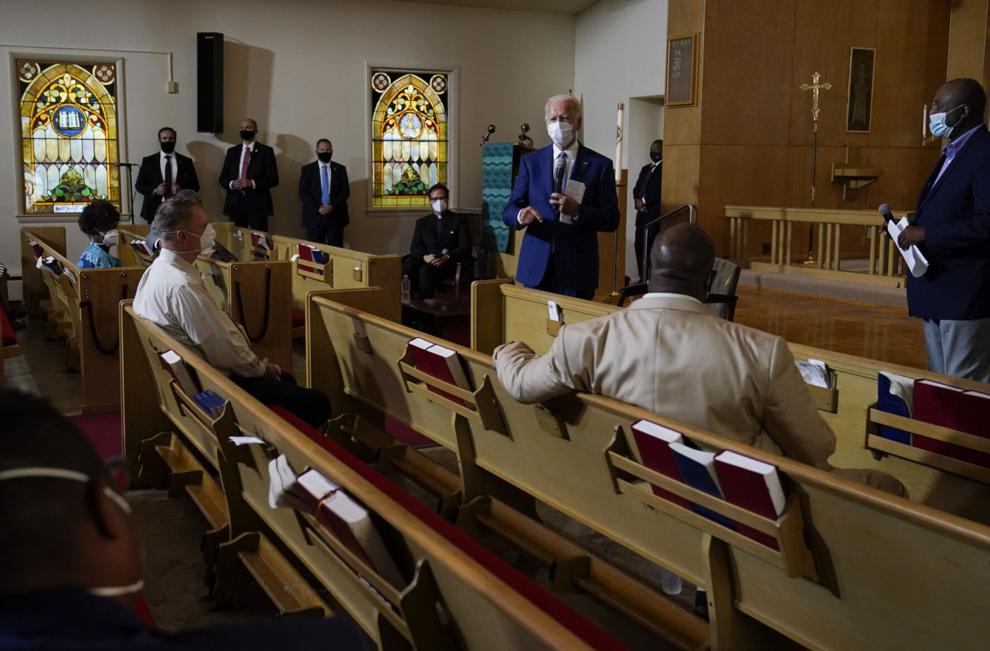 Racial inequality and concerns over law and order hit close to home this year after the Kenosha police shooting of Jacob Blake and the accompanying civil unrest.
Trump has doubled down on his support for law enforcement and called out protesters for inciting violence. This summer he signed an executive order increasing grants for police departments to meet higher standards for the use of force and de-escalation training, though it didn't ban the use of chokeholds by police.
Trump also signed a law that lowered prison sentences for some nonviolent offenders and is supported by criminal justice advocates. Advocates, however, such as David Liners, executive director of the Milwaukee-based WISDOM action network, say Trump's divisiveness has detracted from his criminal justice record.
Biden has been criticized for helping author the 1994 crime law, which many criminal justice advocates say contributed to mass incarceration.
The former vice president wants to create a $20 billion competitive grant program to encourage states to shift from incarceration to prevention, such as investing in efforts to address literacy and child abuse. States would have to eliminate mandatory minimum sentences for nonviolent crimes.
He also wants the Justice Department to investigate systemic misconduct by police departments, and create a task force to address prosecutorial discretion to prevent discrimination. Biden also wants to prioritize prosecuting hate crimes and invest in community-oriented policing.
State Journal reporter Mitchell Schmidt and The Associated Press contributed to this report.
9 Wisconsin races to watch on Election Night
Races to watch on Nov. 3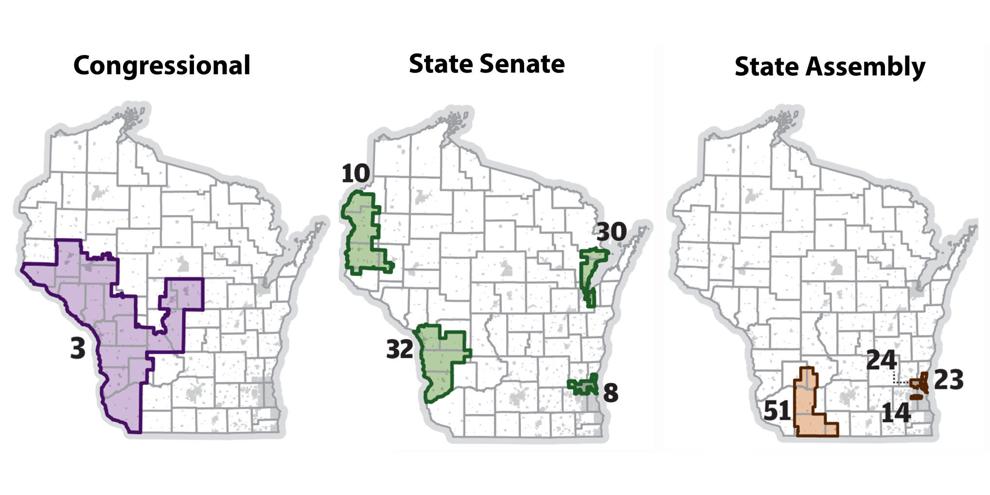 3rd Congressional District: Ron Kind (D) vs. Derrick Van Orden (R)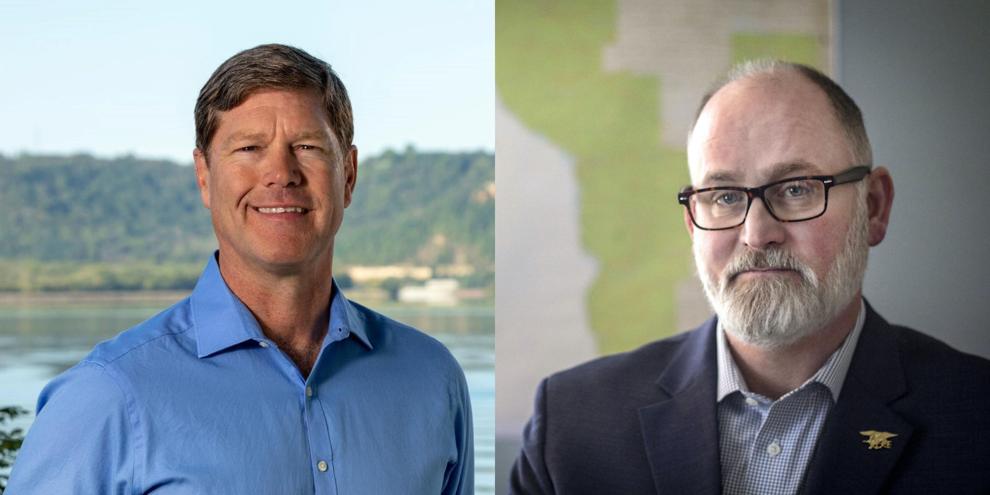 8th Senate District: Alberta Darling (R) vs. Neal Plotkin (D)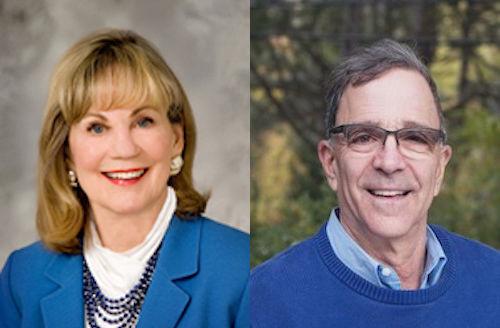 10th Senate District: Patty Schachtner (D) vs. Rob Stafsholt (R)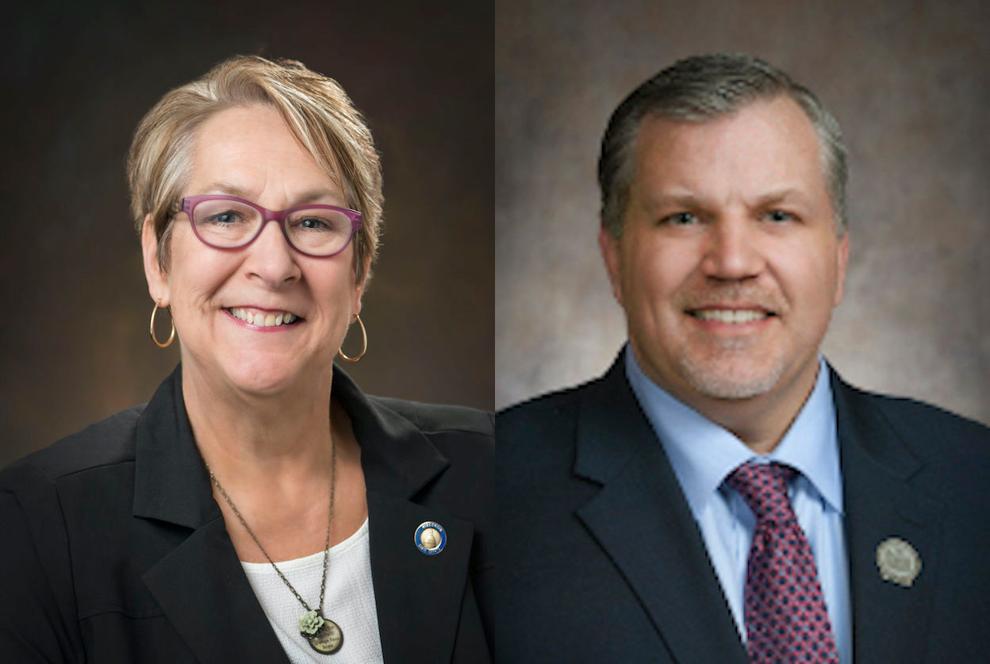 30th Senate District: Jonathon Hansen (D) vs. Eric Wimberger (R)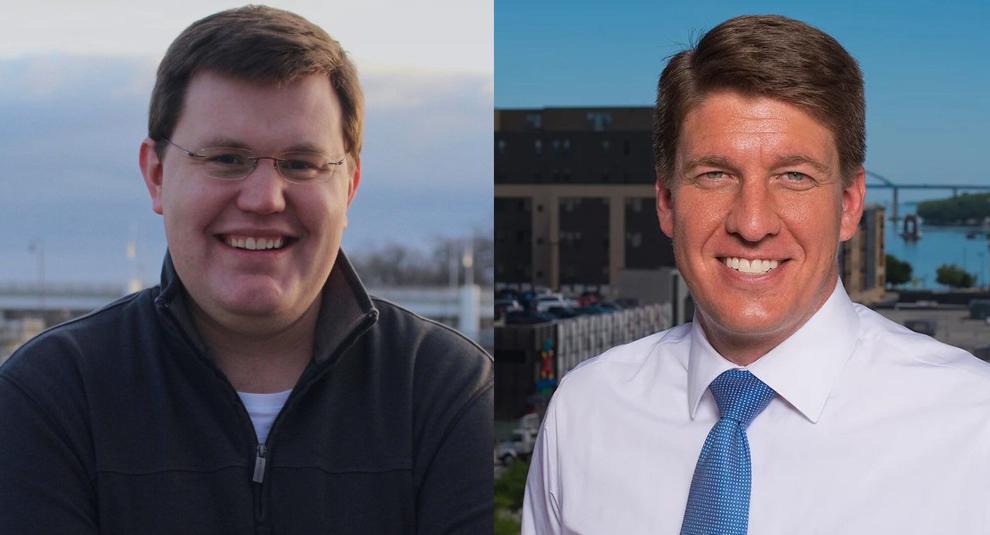 32nd Senate District: Brad Pfaff (D) vs. Dan Kapanke (R)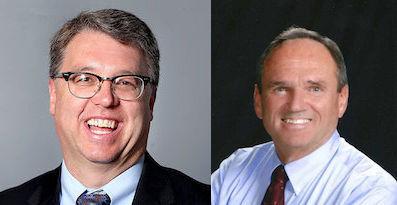 14th Assembly District: Robyn Vining (D) vs. Bonnie Lee (R)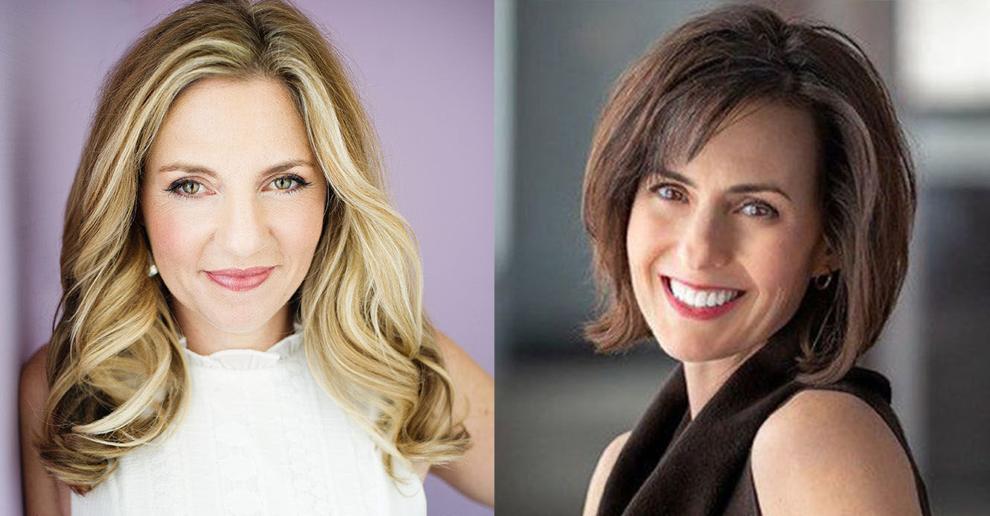 23rd Assembly District: Jim Ott (R) vs. Deb Andraca (D)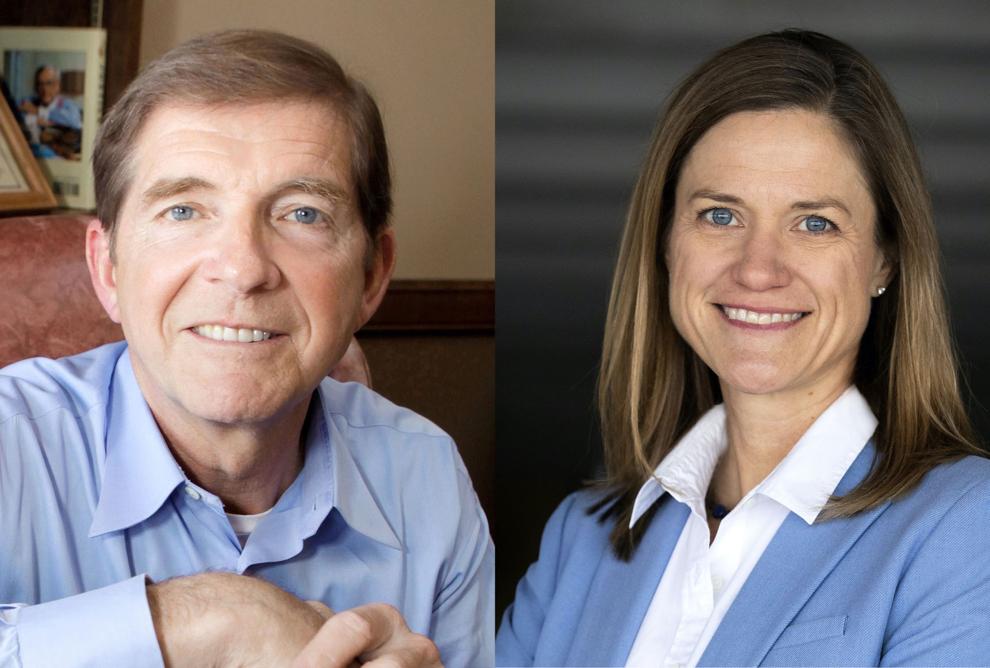 24th Assembly District: Dan Knodl (R) vs. Emily Siegrist (D)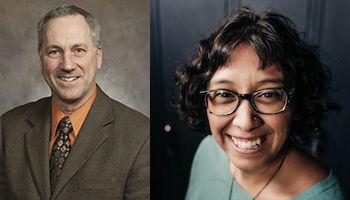 51st Assembly District: Todd Novak (R) vs. Kriss Marion (D)