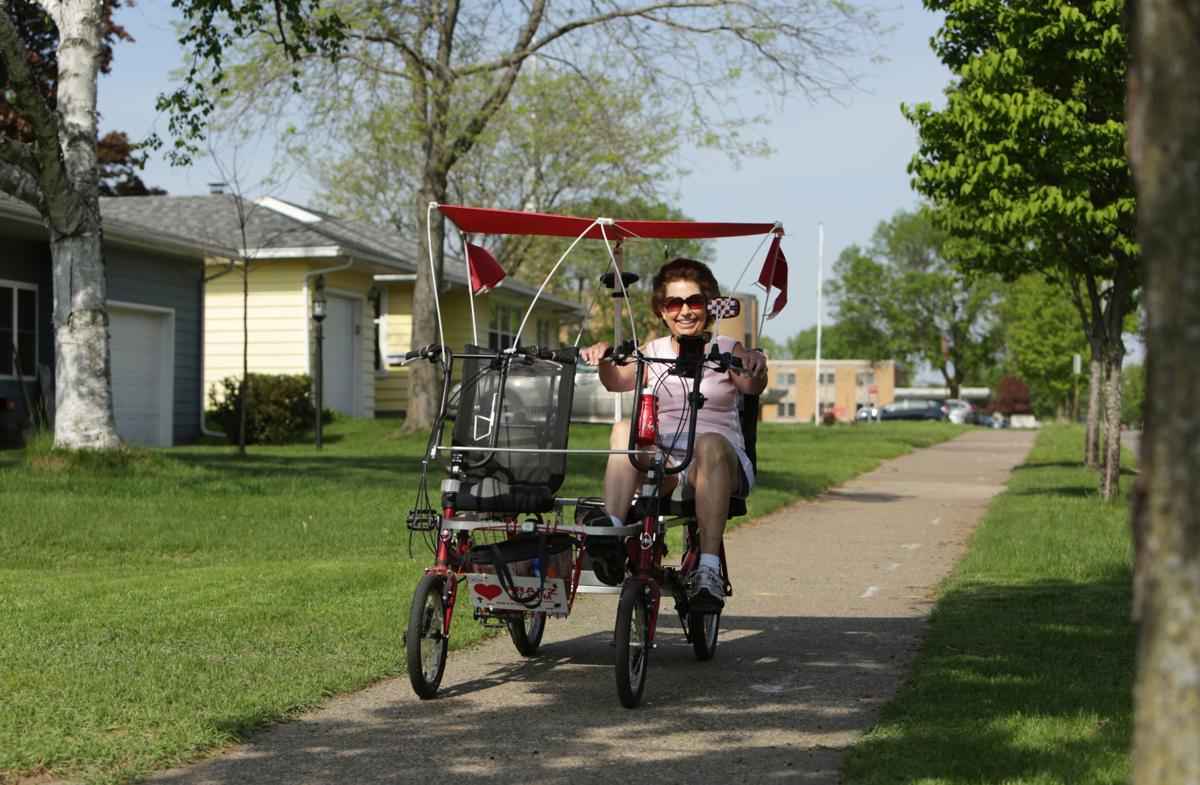 LA CROSSE — Barb Lease sets her fork down on a cleaned breakfast plate, folds her napkin and thinks. She wouldn't call herself a Democrat … but she's certainly not a Republican.
"I vote for the person," she says after a minutelong pause with her right arm slung over the back of the front booth at Rosie's Cafe, her eyes searching the small diner on La Crosse's south side for an answer to whether she will vote for Gov. Scott Walker in November. "He has done, I think, some good things, but I think we need to wait a little longer to see how good they are."
The 67-year-old kitchen manager likes the tax breaks the governor has championed, especially a new tax rebate for parents — but wants to know what services were denied that revenue. She thinks Walker should have done more for public schools in the last eight years, but believes in letting parents pick a school for their children — even if that means using a taxpayer-funded voucher for private school. Diminishing collective bargaining for public employees seemed extreme in 2011 — but she's not sure now it was such a bad thing.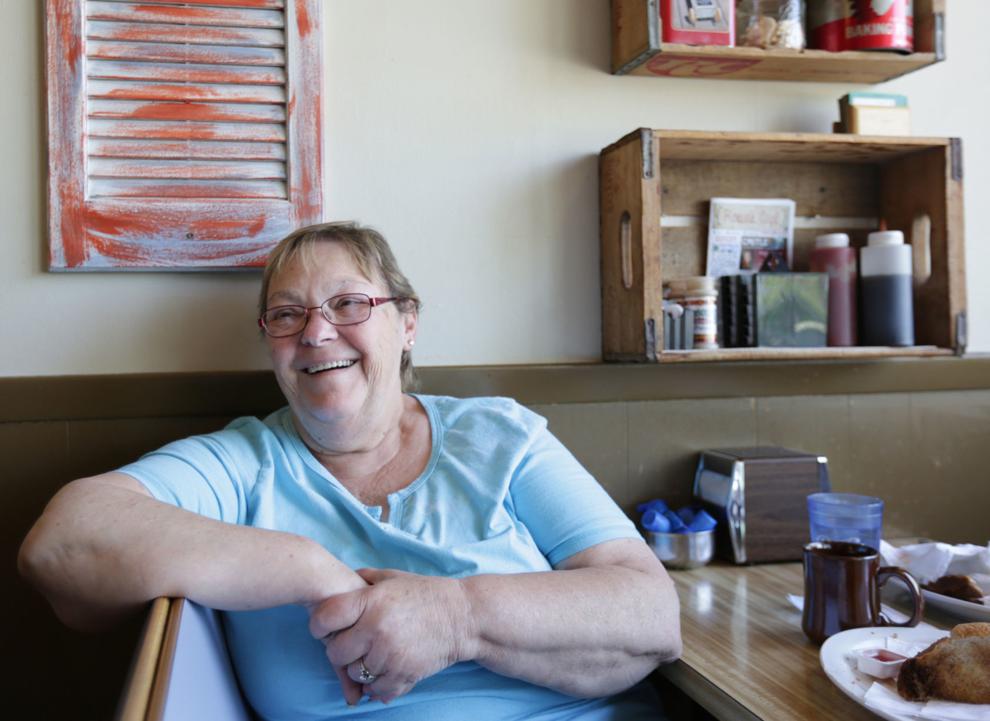 Lease didn't vote for Walker in 2010 and 2014 and doesn't know if she will this year either. She believes in term limits, but the Democratic field hasn't inspired her — in fact, she can't name one of the candidates challenging Walker.
Her indecision less than six months ahead of the day on which Walker hopes Wisconsin voters will deliver him a third term as governor mirrors a sentiment found in more than two dozen interviews with residents of Chippewa, Eau Claire, La Crosse, Monroe and Trempeleau counties in recent weeks. Some of them had voted for Walker in the past, some had never done so.
At the same time, few showed enthusiasm for — or even knowledge of — the Democrats competing to unseat him.
"I don't really know who's all running," Lease said. "So when I get a list, then I'll decide. It may be Gov. Walker."
Walker has devoted a lot of time visiting western Wisconsin signing bills, touring schools and businesses and promoting his policies. Of 424 events outside the Capitol and in his official capacity as governor between January 2017 and March 2018, he scheduled 82 in a swath of western Wisconsin from Grant to Chippewa to St. Croix counties.
That's almost twice as many visits per capita in this area than anywhere else in the state.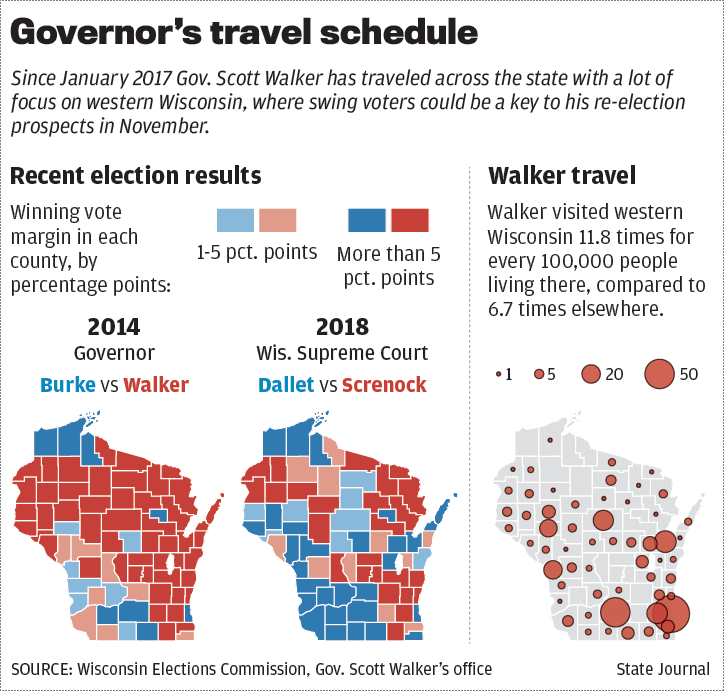 Since January 2017 Gov. Scott Walker has traveled across the state with a lot of focus on western Wisconsin where swing voters could be a key to his re-election prospects in November.
One common complaint from Lease and many other people interviewed by the Wisconsin State Journal in the La Crosse area is the condition of local roads. Walker reiterated in a recent stop near La Crosse that he won't raise the state's tax on gasoline to increase spending on roads without a corresponding tax decrease elsewhere.
"That's the big thing," Dale Clements, a 72-year-old three-time Walker voter from Barre Mills, said about the transportation issue for voters in his area. "I know he doesn't want to raise taxes, and I agree with that, but something needs to be done."
Two hours north in Eau Claire and Chippewa counties, many voters had another issue on their minds: public education.
"Our public schools are really hurting," said Tori Follett, 29, a nonprofit fundraiser who considers herself an independent who typically votes for Democrats. "I try to keep an open mind about a lot of (Walker's) policies … but I think it's time for someone else to get in there to bring this whole state forward."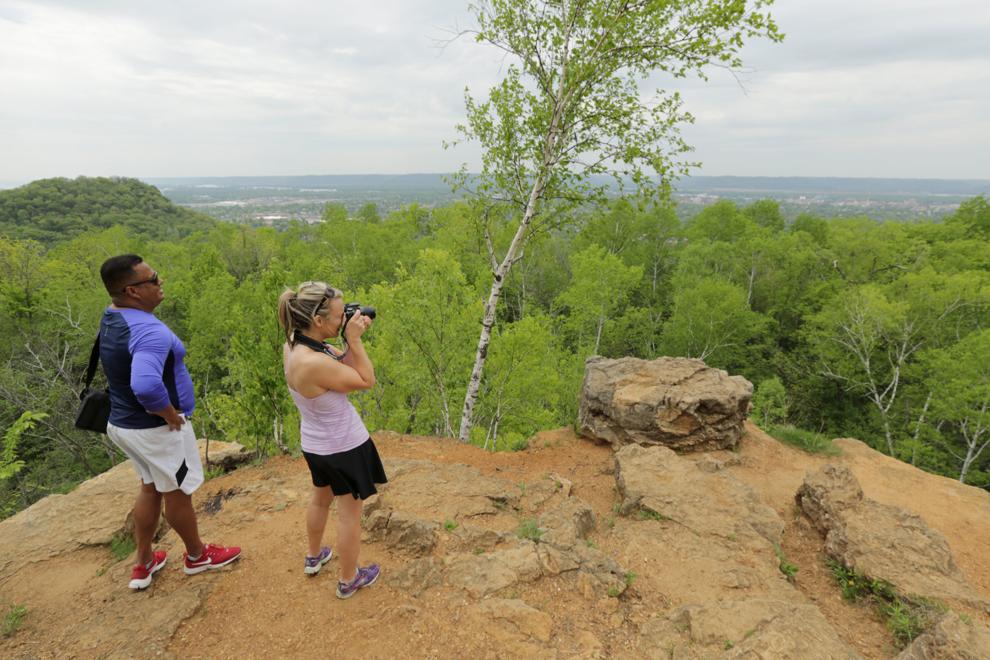 Walker declined an interview request, but his campaign noted he has done 37 political organizing events since January, more than double the number he did during the same period in 2014. Five of those were in the Eau Claire and La Crosse media market.
"Gov. Walker has tirelessly traveled to all corners of the state," Walker spokesman Austin Altenburg said. "All along the way he has listened to the people of Wisconsin to form his agenda to help Wisconsin win the 21st century with even higher goals for our workforce, our classrooms, our health care system, our economy, and our state's handling of the opioid crisis, among many other issues."
Western Wisconsin
rich in swing voters
Walker has traveled to western Wisconsin so much over the last two years, "he ought to have an apartment" in La Crosse, UW-La Crosse political science professor Joe Heim said.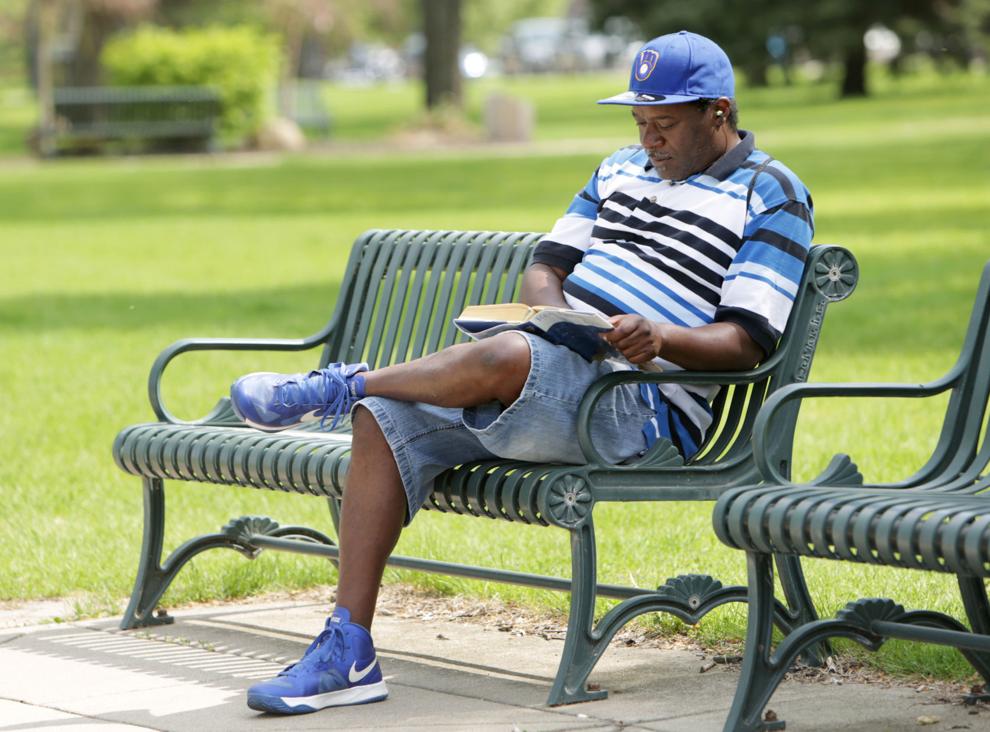 "He's here all the time," Heim said. "He could almost live here."
Sure enough, Walker stopped at a Blain's Farm and Fleet in nearby Onalaska recently to promote a $100-per-child tax credit he rolled out earlier this year — what Republicans call a reward for taxpayers from the state's surplus and what Democrats say is a re-election ploy. About as many reporters as local residents attended the event.
La Crosse and the surrounding counties in southwestern Wisconsin contain some of the state's "biggest flip-flopping" voters, Heim said. In the April Supreme Court election, for example, liberal-backed Rebecca Dallet carried several counties in the area that Republican President Donald Trump won 18 months earlier.
In 2010, Walker won La Crosse County by 115 votes and came within 500 votes of winning Eau Claire County, both counties that tend to support Democrats. Four years later he lost both counties by wider margins, while still holding on to most of the surrounding counties, many of which Dallet won in April.
"This is an important part of the state politically. People are more independently minded here," said Bill Feehan, chairman of the La Crosse County Republican Party. "People think of La Crosse and they think Democrat ... but the truth is, if you look at a little larger area, it's more of a swing area."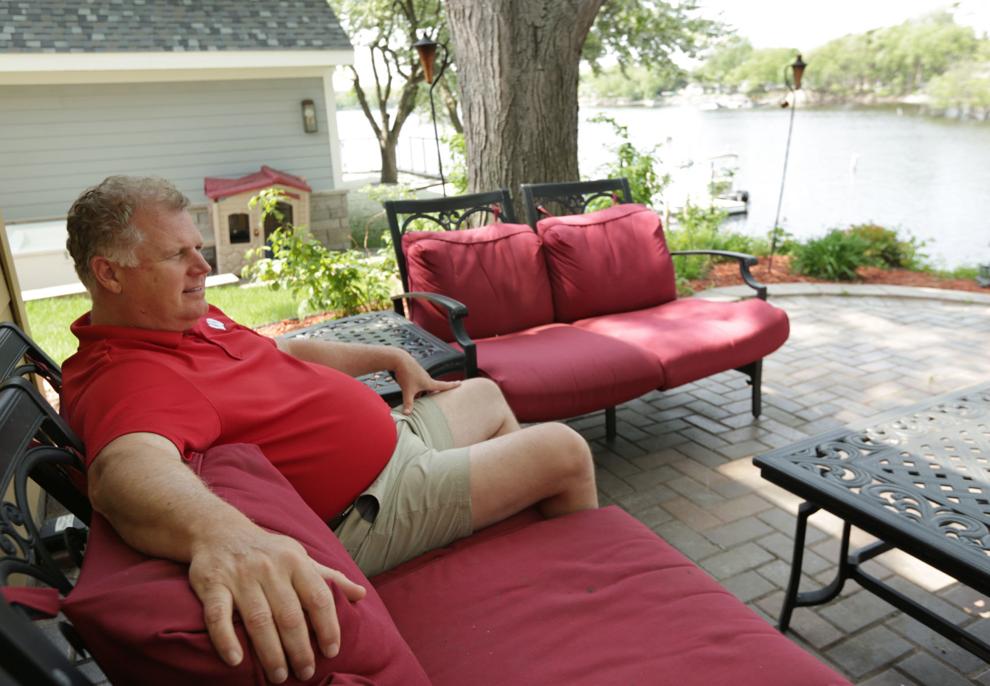 Feehan said he feels less enthusiasm among Republicans right now, but isn't surprised — nor worried.
"Yeah, there's a difference in enthusiasm and politics is governed by cycles," Feehan said from his waterfront home on the Black River in La Crosse. "We know there's a pendulum."
The county's Democratic Party co-chairman said Walker is vulnerable in his eighth year and Democratic voters are optimistic.
"I think he's done a lot of damage to the state on a lot of different kinds of issues," Michael Smuksta said from the party's new headquarters in downtown La Crosse. "First of all, he's had two terms — there might be voter fatigue."
Smuksta said efforts to boost voter turnout will benefit from the enthusiasm generated by Dallet's statewide win and Patty Schachtner's January special election win in a Senate district a little northwest of Eau Claire.
Walker remains divisive
Walker remains a divisive figure as a result of his 2011 Act 10 law that curbed the power of public-sector unions and the hundreds of millions of dollars in cuts to K-12 and higher education he made in his first budget. Though Walker has increased education funding more recently and imposed a college tuition freeze, the 2016 election of Republican President Donald Trump has continued to foment the political divisions.
Thomas Woldmoe, 31, a factory worker in Eau Claire, didn't vote for Walker in 2010 or 2014, but supported him in the 2012 recall because he thought the attempt to remove him from office was premature. He likes that Walker signed a law allowing concealed carry of firearms, though he disagrees with Walker's opposition to issuing pardons.
As he tipped back a beer at an Eau Claire VFW Club where politicians often hold events, including Walker in late March, Woldmoe said the effect of Act 10 lingers.
"I'm not the biggest fan (of Walker). I wouldn't say he's a bad governor. … He wants things to happen now and expects others to understand what he's doing," Woldmoe said. "What he did with the unions was far more ruthless than it should have been."
At the Main Street Cafe in Bloomer in Chippewa County, the TV above the lunch counter is always tuned to Fox News, despite some customers complaining on comment cards about its conservative bent. Owner Donnie Stoik, 63, a former mail carrier who holds court most mornings with a group of local residents, is unapologetic about his support for Trump and Walker — though he does wish Walker hadn't run for president in 2015.
"I like Walker because he has the business people in his mind and just uses common sense thoughts in getting things done that should have been done years ago," Stoik said. "The ones that talk openly about Walker are behind him 100 percent and those that hate him still hate him. It really hasn't changed much."
Roads, education, Foxconn
Clements, who founded the Fox Hollow Golf Club in 1994 across the street from where he grew up in Barre Mills just outside of La Crosse, said Walker has done a lot of good for Wisconsin and deserves a third term.
The state spent a lot to lure Taiwanese technology giant Foxconn to build a $10 billion liquid-crystal display panel factory in southeastern Wisconsin, but Clements thinks in the long run, the state's economy will benefit. He worries, however, Foxconn won't be able to find enough workers — a similar problem he and his family have at the golf course.
"I just think the things he's doing are eventually going to bring the state back into the black," Clements said.
One piece of advice Clements has for Walker, though, is to raise the gas tax to boost revenue for road projects — at least for two years.
"I think people would understand," he said.
Funding for roads has caused its own gridlock in the state Capitol. The latest state budget Walker signed included more money for local roads and highways, but more revenue is needed to complete big projects and prevent more roads and bridges from falling into disrepair.
And until 2017, Walker had proposed budgets that either cut or held funding largely flat for public schools — measures that prompted a record number of school boards in recent years to seek tax increases to pay for school projects through referendums.
Tonya Deason, a 35-year-old mother of four who manages a bar and restaurant on a stretch of land known as French Island that is surrounded by the Mississippi River, said she doesn't know much about Walker but cares most about funding for public schools and their teachers. She has three children attending schools in the La Crosse School District and one who is a few years away.
Roads are an issue for her, also. She remembers popping a tire in a pothole driving near a ShopKo with her kids in the car.
It's roads — especially a stretch of Highway M between West Salem and Barre Mills — the lunchtime crowd at Augie's Bar & Grill in downtown Bangor concluded that will be on their friends' minds as they figure out how to vote this year.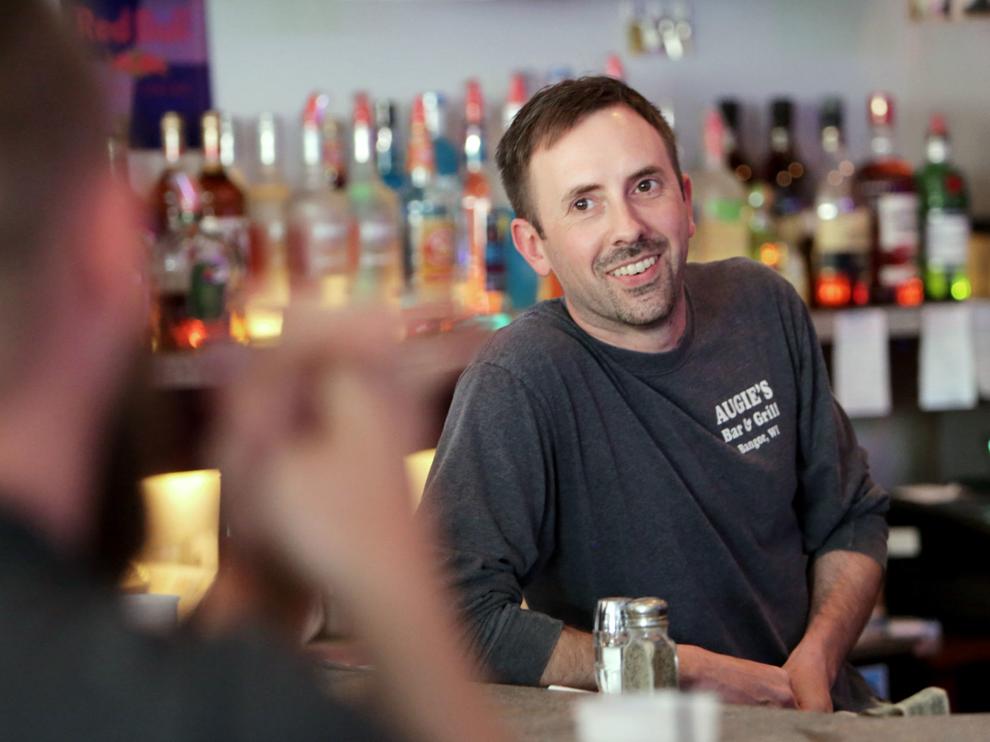 Augie's co-owner Ryan Walters agreed, but said there's another issue that concerns him: the nearly $4.5 billion in taxpayer assistance for Foxconn. Walters, who voted for Walker in 2010 and described himself as a conservative until about five years ago, said Walker's multibillion-dollar deal with Foxconn may have lost his vote this year.
"Catering to big business is just killing us," said Walters, 37. "Giving a company a (big) tax break — it doesn't give anyone a chance."
Wait and see
Nathan Johnson, 40, and Jenny Kilpatrick, 38, who own a beef cattle farm near Tomah and don't align with a party, would rather see the $122 million being spent in giving parents like them $100 per child in the form of a tax rebate go toward fixing the area's highways or improving schools.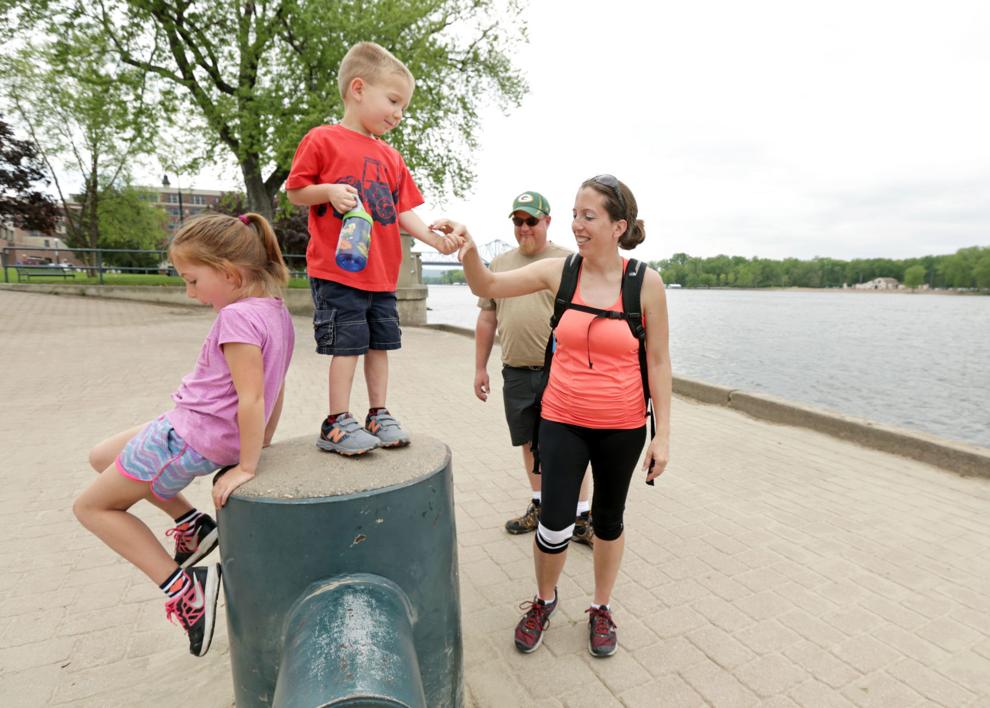 I "would rather have better roads that I'm not shaking and breaking my car down," Kilpatrick said. "Better schools would better my child than giving me $100."
Johnson, who also grew up on a farm outside of Madison, said he likes the tax incentives Walker has passed for agriculture producers, but at the same time sees lasting negative effects on school districts from the passage of Act 10 and tight education budgets, which he says gave districts with higher tax bases an advantage over districts like his children's in Tomah.
They haven't decided if Walker has earned their votes in November, partially because they don't know who the Democratic candidates are. As many as nine or more Democrats could end up on the Aug. 14 primary ballot.
"I think one of the big things is who's going to be running against him and what the different options are," Kilpatrick said.
"The anti-Walker people are just as fervent as they were in 2014." — Ralph Gorman, 53, Eau Claire "He's done what he said he was going to do. If he wants another term let him do it." — Lee Schmitz, 72, West Salem "I believe everything he's done has been for the good. He has Wisconsin in mind. He is who he is. I don't think he's wishy-washy." — Alice Zinsmaster, 74, Bloomer "He primarily goes where the money is. I don't feel he is definitely working for the people in the state of Wisconsin." — Lisa Gore, 41, Eau Claire "I don't disagree with everything the guy does, but I disagree with how he goes about doing it. … I've never agreed with taking money away from education." — Travis Weber, 40, Eau Claire "I'm OK with the fact that he's gotten into the school system and shaken things up. … I know as many people who can't stand him as like him." — Alison Laabs, 44, Eau Claire "I think he deserves to run for a third term to see what the public thinks." — Lynne Wilson, 51, La Crosse "Overall I'm OK with the direction we're going. As a businesswoman I can appreciate everything that he's been doing to make Wisconsin a more lucrative place to operate a business." — Tena Hoag, 43, Elk Mound "I think he's had enough time." — Mary Ellen Lee, 73, La Crosse