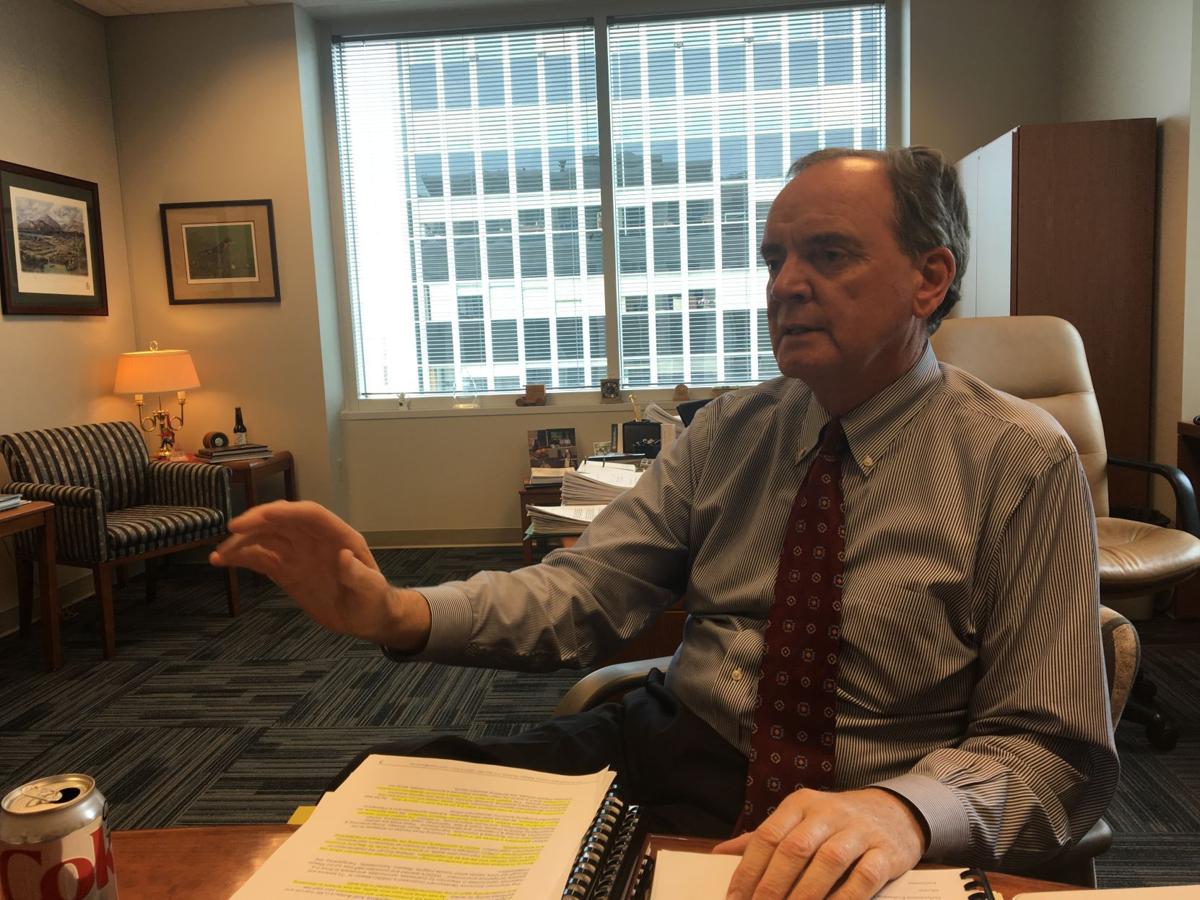 The Wisconsin Economic Development Corp. still doesn't do a good job of tracking how many jobs it creates and the agency struggles in other areas — even as it has improved how it hands out state taxpayer dollars — according to a new legislative audit.
The Legislative Audit Bureau reported Wednesday:
The six-year-old job-creation agency "cannot be certain about the number of jobs it has created or retained" and must improve the accuracy of the numbers reported in its online database.
The agency's uncollectable loan balance has grown from $1.3 million in December 2014 to $11 million as of December 2016, a sign of the agency's early problems not properly vetting companies to which it awarded taxpayer loans and the tab that is now coming due.
The agency failed to comply with state law by not independently verifying jobs-related information submitted by tax credit recipients.
WEDC held on to $5.3 million in repaid tax credits from companies until March 2017, after auditors notified the agency the money was supposed to go to the Department of Administration.
The agency has implemented all of the LAB's previous audit recommendations regarding how it administers its 34 grant, loan and tax credit programs.
Sen. Rob Cowles, R-Green Bay, co-chairman of the Joint Legislative Audit Committee, said in response to the audit that "a cloud will continue (to) remain over the agency until they can accurately verify data being received from award recipients."
"While WEDC has significantly improved in several areas relating to the administration of its programs, Wisconsin needs to have a precise understanding as to which programs are most beneficial to our economy," Cowles said.
WEDC was hastily created in mid-2011 as a quasi-public agency to help Gov. Scott Walker achieve his campaign goal of creating 250,000 jobs in his first term. He missed that mark by more than half.
The agency has been beset by problems with how it has awarded taxpayer dollars and for many years struggled with high employee turnover.
The Wisconsin State Journal reported in 2015 on several problematic agency awards, including a $500,000 loan to a struggling Milwaukee company whose owner made false statements on his application. The reporting prompted a subsequent agency review that found more than 120 awards totaling $126 million that had been given out without proper documentation.
CEO plans to act on recommendations
CEO Mark Hogan is the agency's third top executive, and critics of the agency have said the former banker has provided stability.
Hogan said he planned to implement the audit's recommendations, "just as we have with the recommendations in LAB's prior audits."
"I absolutely agree with LAB that we need to find a way we can verify the information that is being received from the individual companies," Hogan told reporters.
WEDC spokesman Mark Maley said the agency now receives detailed employee information during the underwriting stage and the annual verification process for tax credits, and it reviews the information on an employee-by-employee basis.
The agency also hired an independent company last year to verify its performance reports, requires tax credit award recipients to provide payroll information as part of their annual performance reports and requires a company official to sign a form attesting to the accuracy of the employment information.
The audit raised concerns about the agency's job-verification process, noting the consultant wasn't verifying any grants and was not using the statutorily required threshold that only jobs paying 150 percent of the minimum wage be counted. It also recommends using the Department of Workforce Development's quarterly job report data to supplement information WEDC receives from companies, a suggestion Hogan welcomed but said would require better coordination with DWD.
Maley noted of the $11 million in loans past due for more than 90 days as of December, $4.5 million were for two companies — Green Box Green Bay LLC and Kestrel Aircraft. Another $2.3 million was either forgiven or paid off prior to March 31 and all of them were initiated prior to May 2015.
The amount of delinquent loans totals 14 percent of the $78.5 million outstanding loan balance as of December. The agency's goal is to keep that rate below 7.5 percent.
Regarding the $5.3 million in tax credit refunds it didn't turn over to the state, Hogan said the agency planned on turning them over by June 30. State law requires agencies that receive funds must do so within a week, but WEDC as a public-private entity is not affected by that law.
Previous audits also found problems
The Legislative Audit Bureau is required by law to conduct a financial and program evaluation audit of WEDC every two years.
The 2013 LAB audit found the agency failed to follow its own policies and state law in awarding taxpayer dollars to companies. In some cases, it made awards to ineligible recipients for ineligible projects.
The 2013 audit also found recipients of 12 out of 14 awards above $100,000 failed to provide required financial statements, nearly $1 million in tax credits were given to companies for jobs created before the contract was executed, and poor record-keeping of credit card expenses.
The 2015 audit found the agency didn't properly track the number of jobs created, it didn't require award recipients to submit information showing jobs were actually created and didn't attempt to verify information submitted by companies.
Assembly Minority Leader Peter Barca, D-Kenosha, said he was disappointed that the 2015 and 2017 audits point out identical problems with verifying job creation.
"WEDC must take immediate steps as the governor has not been willing to correct these problems as part of his budget," Barca said. "Taxpayers deserve to know that they are getting the biggest bang for their hard-earned bucks."
The agency also decreased its outstanding loan balance by $4.2 million by writing off, amending or forgiving certain loans, according to the 2015 audit. The agency wrote off or amended $3.4 million worth of loans in 2015 and 2016, according to the latest audit.
In response, Walker and the Republican-controlled Legislature phased out the agency's loan program in the 2015-17 budget.
Last week, the Joint Finance Committee agreed with Walker's recommendation to reinstate the loan program in the 2017-19 budget. Hogan said the loan program helps keep companies from relocating to other states.
Democrats asked the budget committee to further review WEDC's budget after the audit came out, but Republicans voted to end debate and move on to other topics.
Sen. Jon Erpenbach, D-Middleton, said the committee should revisit WEDC to take up two recommended changes in state law — including that WEDC turn over all repaid tax credits to the state within one week — and discuss whether other recommendations should be adopted by the Legislature.
Get Government & Politics updates in your inbox!
Stay up-to-date on the latest in local and national government and political topics with our newsletter.