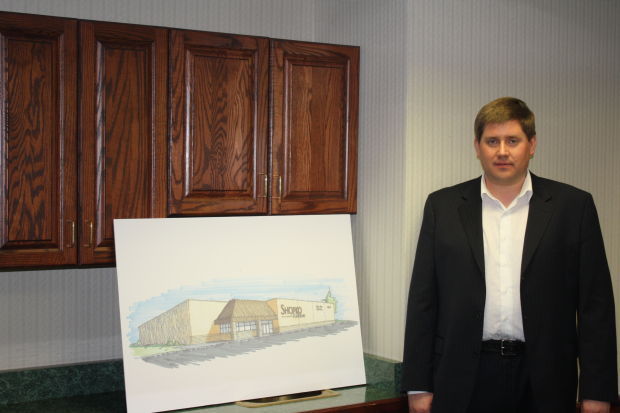 A controversial bill that would allow high-income parents to avoid paying tens of thousands of dollars a year in child support was written with the help of a wealthy donor to the bill's author, Rep. Joel Kleefisch.
The Oconomowoc Republican acknowledged Friday that Michael Eisenga, a multimillionaire business owner, and his attorney helped write the bill, which could pave the way for Eisenga to force the court to reopen his divorce settlement.
The lawmaker insisted in an interview that the measure, Assembly Bill 540, would not affect Eisenga's case.
"I'm certain the bill would not affect Mr. Eisenga in any way because it's not retroactive," Kleefisch said. "He wanted it retroactive. It's not retroactive."
However, the bill would require judges to lower child-support payments if they are 10 percent or more above the amount that would have been ordered using the new requirement. That requirement caps incomes subject to child-support payments at $150,000 a year.
Kleefisch's bill also would prohibit judges from taking into account a parent's assets in determining the level of child support.
Court documents show Eisenga, a Columbus developer, owner of American Lending Solutions and the former mayor of Columbus, was ordered to pay a minimum of $15,000 a month for his three children based on his 2010 income of $1.2 million and assets of $30 million.
The bill drafting records, which include emails, letters and handwritten notes, show Eisenga and his attorney, William Smiley of Portage, made numerous suggestions for changes to the bill aimed at helping Eisenga lower his child-support payments.
An email sent to Eisenga on Friday was not returned. Smiley, reached by telephone, declined to answer questions about his role in drafting the legislation.
The drafting documents, available on the Legislature's website, show Eisenga and Smiley worked closely with Kleefisch and his staff since early 2012 to craft the legislation, which will have a hearing before the Assembly Family Law Committee on Wednesday.
Emails between Eisenga, Smiley, Kleefisch and Kleefisch's aides show the divorced father sought specific language to help his case.
Among the documents is a Sept. 5, 2013, letter in which Smiley tells Eisenga to request specific modifications to "the portion (of the bill) that would require the court to modify your child support order based solely on the passage of this bill."
In an email that same day to Kleefisch, Kleefisch aide Ashlee Moore and Jeff Fitzgerald, the former Assembly speaker and now a lobbyist, Eisenga writes, "Please have the drafter make these SPECIFIC changes to the bill when she combines them."
The next day, Sept. 6, Moore wrote Pam Kahler, the Legislative Reference Bureau staffer drafting the bill, requesting the changes.
The documents show that Moore and Kahler went back and forth on how to ensure that Eisenga's concerns were addressed without causing all former child-support orders to be reopened.
In a Sept. 19 email, Kahler warned Moore that making the changes suggested by Eisenga and his lawyer "will potentially open the flood gates because the courts will be required to revise any child support order that was granted before the effective date, since the amount will not have been determined using the new method."
In a followup email the same day, Kahler told Moore, "It's hard to fashion a general principle that will apply to only one situation."
The documents show that the two finally agreed on the 10 percent figure in the bill, requiring only child-support payments that exceed the proposed standards by 10 percent to be recalculated.
Court records show Eisenga has sought unsuccessfully several times to lower his child-support payments. His latest appeal was rejected by the Wisconsin Court of Appeals on Oct. 3. Kleefisch introduced the bill two months later, on Dec. 6.
Kleefisch said he stands by the bill and denies that its primary goal is to benefit Eisenga.
"I do a gamut of legislation with the help and assistance of many, many constituents," Kleefisch said, "and whether they give a contribution or not has not made a difference."
The proposal has drawn vigorous opposition, including a unanimous thumbs down from the 1,300-member Family Law Section of the State Bar of Wisconsin.
Two attorneys who represent Eisenga's former wife, Richard Podell of Milwaukee and Michael Collins of Madison, noted Eisenga's extensive campaign contributions to Kleefisch and other Republican politicians.
Eisenga, along with his former wife, gave at least $41,750 to Republican politicians since 2005, according to the Wisconsin Democracy Campaign database.
Eisenga donated the maximum amount allowed under law six times to Kleefisch, the database shows, for a total of $3,500. He also gave $7,500 to Kleefisch's wife, Rebecca, who is the lieutenant governor, and $15,000 to Gov. Scott Walker.
"He (Eisenga) is using his power, influence and wealth to create what would be a horrible law for the people of Wisconsin," Collins said.
Said Podell: "This is politics at its worst."