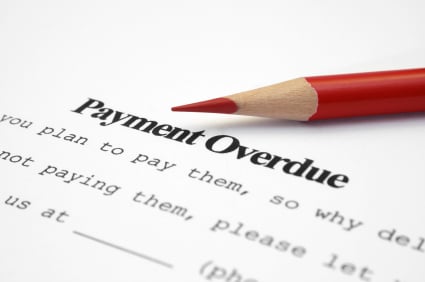 Gov. Scott Walker called for "dramatic moves" Thursday in the wake of revelations that his flagship jobs agency had for more than a year lost track of $8 million in past due loans.
The revelation this week was just the latest embarrassment for the Wisconsin Economic Development Corporation since Walker created it after taking office last year. It is also under scrutiny from the federal Department Housing and Urban Development for failing to follow federal law and state policies in issuing economic development grants. And it was criticized for offering tax credits to a company bidding on a state contract.
Board members of the beleaguered quasi-public agency are expected to discuss the loans and leadership of the authority at a meeting on Friday.
"Being a good steward of taxpayers' money while helping people create jobs is my top priority," Walker, who also serves as WEDC's chairman, said Thursday in a statement. "With that in mind, I will be discussing a series of dramatic moves with the board of the Wisconsin Economic Development Corporation at our meeting on Friday."
Further details were not immediately available Thursday.
The newly-uncovered loans to 99 businesses, which are past due by 30 days or more, amount to 16 percent of the state agency's total loan portfolio of $51 million in loans, WEDC chief operating officer Ryan Murray said. He said they are still trying to determine how the problem occurred and working to clean up the mess, adding that the problem was uncovered during an audit of the agency.
The head of the agency didn't mention the mishap when he testified at length Wednesday morning before the Legislature's Joint Audit Committee, the Milwaukee Journal Sentinel first reported.
"We knew this was going to be an embarrassing story, but we thought it was important to bring to the board and fix it," Murray said Thursday.
He said the problem wasn't mentioned during the audit hearing because the agency wanted to notify board members first.
Murray added that some of the businesses had paid back at least a portion of their loans. But he added that WEDC loan collection appears to have been lost in the shuffle as the former Commerce Department was transformed into the new quasi-public WEDC.
"It's pretty clear that the Department of Commerce had this function — they had staff that handled this — and it's clear for the last year that WEDC hasn't," Murray said. "I think the important thing is clearly we dropped the ball — the staff here did — but while the system collecting loans didn't work, the system for catching this did."
State Rep. Peter Barca, D-Kenosha, a WEDC board member, said this is just the latest example of problems he and other Democrats had warned about since the creation of the quasi-public agency.
"It's just stunning to me. It strikes me as sheer incompetence," Barca said. "It shows the lack of planning and the poor implementation of this program."
Over the summer the Walker administration suspended and restarted bidding on a contract after it learned WEDC had offered one of the bidders, Skyward of Stevens Point, a school administration software company, tax credits if it won the contract.
Walker's administration deemed it to be inappropriate because the company was bidding on a $15 million project to run a statewide school information system. And giving any company bidding for state work a preference that others don't have is illegal.
Last month the State Journal reported that HUD had slammed the handling of nearly $10 million economic development grants by WEDC and the state Department of Administration. Department of Administration Secretary Mike Huebsch later apologized to the WEDC board for not informing them of the federal inquiry.
"You wonder what other shoe can drop at this point," said state Sen. Julie Lassa, D-Stevens Point. "This just goes to prove that the legislation (creating the agency) should have been given more thought."
Lassa said that, going forward, she would like to see the board have more oversight over the agency — and be told sooner when problems arise.
Chief Executive Officer Paul Jadin announced last month that he is leaving the WEDC on Nov. 1 to take a job as president of Thrive, a Madison-area economic development agency. Murray, Walker's former deputy chief of staff, was sent to WEDC over the summer in a staffing shake up.
On Friday, board members will discuss the overdue loans, the HUD situation, and vote on whether to transfer authority to Murray in the interim as a search is conducted for a new CEO.
Both Barca and Lassa raised questions about whether Murray, who has worked almost exclusively as a Republican aide and political operative, was the best person to oversee the agency.
None of the other WEDC officers or board members could be reached Thursday for comment.
Walker's critics said problems plaguing Walker's jobs agency was causing Wisconsin to trail nationally in job creation.
"Gov. Walker's WEDC has proven to be as unaccountable and unsuccessful at getting the job done for Wisconsin as critics said it would be," said Scot Ross, executive director of the liberal group One Wisconsin Now. "Wisconsin is among the worst states in the nation in creating jobs under Walker and WEDC, and a steady stream of revelations show a poorly run agency that can't even keep track of the grants and loans it's giving out."