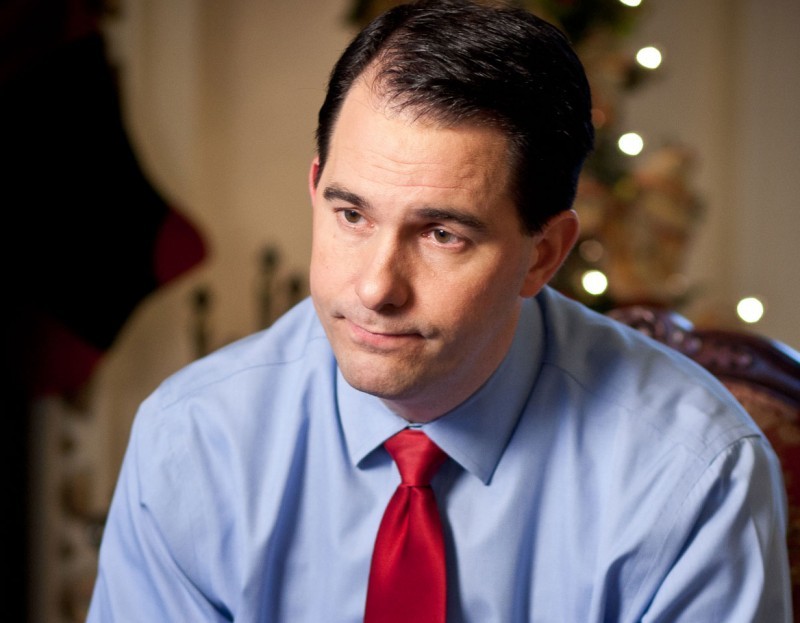 The state's long-term care program for the elderly and disabled could soon cover thousands of additional needy residents, if the Legislature approves the $80 million expansion proposed Wednesday by Gov. Scott Walker.
A previously planned increase in funding, combined with efficiencies discovered during an audit, would allow the state to expand Family Care to many of the counties currently operating without the safety net, Walker said.
The announcement was met with immediate approval by Democrats, as well as advocates for the elderly and disabled. But a noticeable silence from GOP leadership in the Senate and Assembly, along with the outright objection voiced by one prominent Republican, could foreshadow a bumpy road for the plan when it's finally introduced.
"Expanding another unsustainable program is irresponsible," said state Rep. Robin Vos, R-Rochester, co-chairman of the Legislature's powerful budget committee. "Poorly planned, rapid expansions by the last administration are what caused the current budget problem. For future budget health, I'd prefer we take a different course."
More than 43,000 people are served by Family Care, which provides long-term care options to keep disabled, frail or elderly low-income adults out of nursing homes. An estimated 6,000 people are on its waiting list. Currently 15 counties, including Dane, do not offer Family Care.
Dane County Executive Joe Parisi said Wednesday that the county has the best safety net in the state for the needy and that he is not sure the governor's proposal would be right for county residents.
"Right now, all I see is a press release," he said. "I would have to see some details before I could really comment."
Walker instituted a cap on Family Care in July in response to a Legislative Audit Bureau evaluation, which found a number of areas the program could be improved and made more efficient. Wednesday's announcement removes the cap, which some feared would expand the waiting list to 15,000 by 2013.
"Our goal was not only to lift the cap, but to find a way to make Family Care a long-term, sustainable program, so that all of those who have needs will be eligible," Walker said.
Cullen Werwie, Walker's spokesman, said the state Department of Health Services received a letter this month from the federal Centers for Medicare and Medicaid Services saying the state must lift permanent enrollment caps on Family Care. Walker has said he never intended for the cap to be permanent.
The expansion is good news for health care advocates. Lynn Breedlove of Disability Rights Wisconsin and Heather Bruemmer of the Board on Aging and Long Term Care were among those who attended Wednesday's announcement as a show of support.
Reached by phone, Jon Peacock of the Wisconsin Council on Children and Families also voiced approval: "This is great news, welcome news."
Family Care cost $936 million last year, and the state budget includes roughly $1.5 billion for the program in each of the next two years.
Kitty Rhodes, deputy secretary, said her state Department of Health Services was able to save money across the board to help fund the Family Care expansion. She cited some examples of those savings: leaving some staff positions open, stopping the use of some contract workers and bringing the duties back in house, and centralizing eligibility processing.
Expanding the program will require the Legislature to act, and Walker said he expects wide bipartisan support for the measure, which many Democrats view as an attempt to soften his image with a recall election likely next year.
State Rep. Jon Richards, D-Milwaukee, said his party will likely embrace the legislation.
But it is unclear if the governor will get that kind of support from his own party, especially in light of Vos' statement. Senate Majority Leader Scott Fitzgerald, R-Juneau, and Assembly Speaker Jeff Fitzgerald, R-Horicon, both said they were still looking over the proposal.
The governor's office replied to Vos tersely on Wednesday.