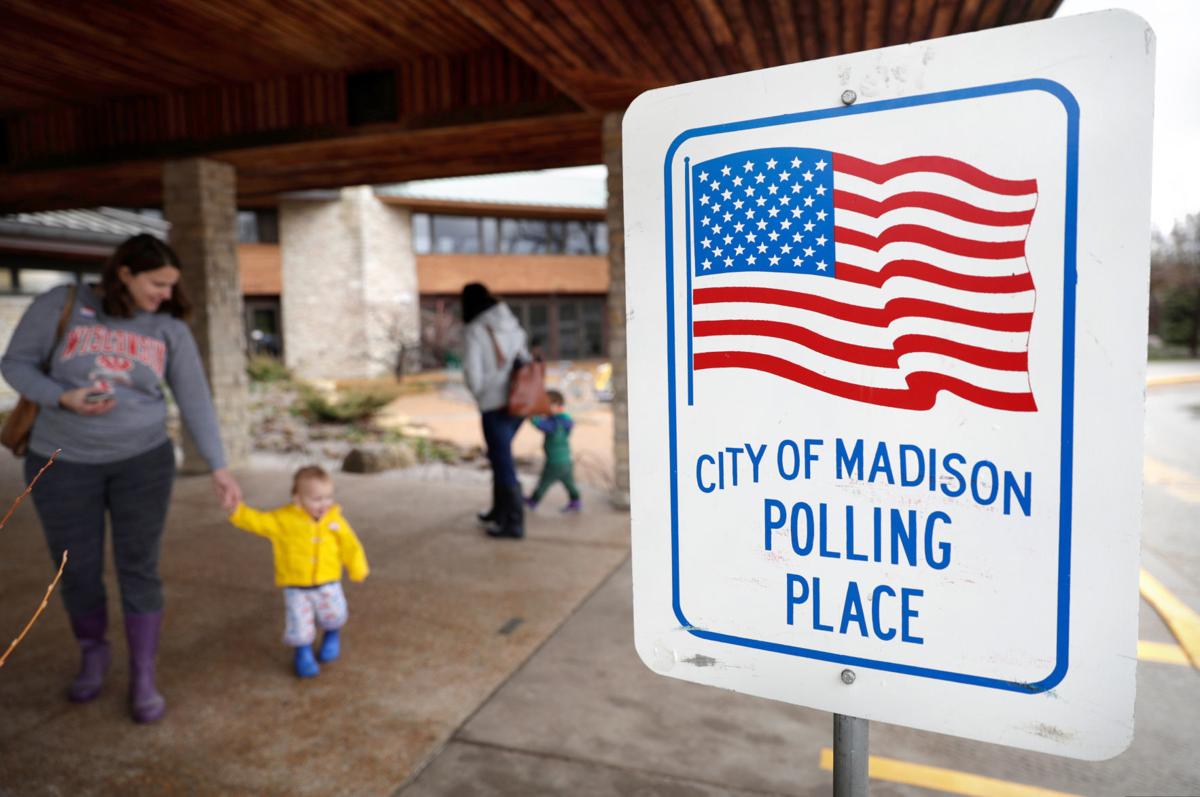 A state purge of an as-yet-unknown number of voters from the voting rolls caused headaches at the polls in Tuesday's spring primary — including for some voters whose information was removed even though it was current.
State elections officials said Wednesday that they were looking into what they described as "isolated" reports of voters having to re-register unnecessarily. They said there's no evidence anyone was prevented from voting.
Still, the issue could resurface, potentially on a larger scale, in future elections with higher turnout, Dane County Clerk Scott McDonell said Wednesday.
The problems reported Tuesday stemmed from a state initiative last year to remove from state voting rolls anyone who had moved recently. Such voters either needed to update their voter registration information or — if they moved out of state — are no longer eligible to vote in Wisconsin.
But some voters learned Tuesday that they'd been removed from the registration rolls despite not having moved.
"Last night there were some complaints about voters being removed incorrectly from the voter rolls," McDonell said.
State Elections Commission officials say they heard some of those complaints, too. A statement from the commission said they're still gathering information on exactly what happened and how many voters were affected.
To help them understand what happened, commission officials are asking anyone who encountered this problem at the polls Tuesday to contact them. You can email the commission at elections@wi.gov or call it at 261-2028.
Anyone can check their registration status any time by visiting the state's voting website myvote.wi.gov and entering his or her name and date of birth.
As part of last year's initiative, about 343,00 postcards were mailed in November to Wisconsin voters flagged by the Electronic Registration Information Center, a multi-state group that relies on a mix of state and federal data about potential voters.
About 51,000 of the postcards went to Dane County voters, state records show.
Those who didn't respond to the postcards were deactivated from the voting rolls, said commission spokesman Reid Magney. Those who recently moved would have needed to update their registration information before voting in Tuesday's primary.
But Magney said it's not yet known how many voters were removed from the voting rolls despite having not moved.
Many whose voting information was purged may not know it yet if they didn't vote in Tuesday's spring primary, which saw about a 12 percent turnout.