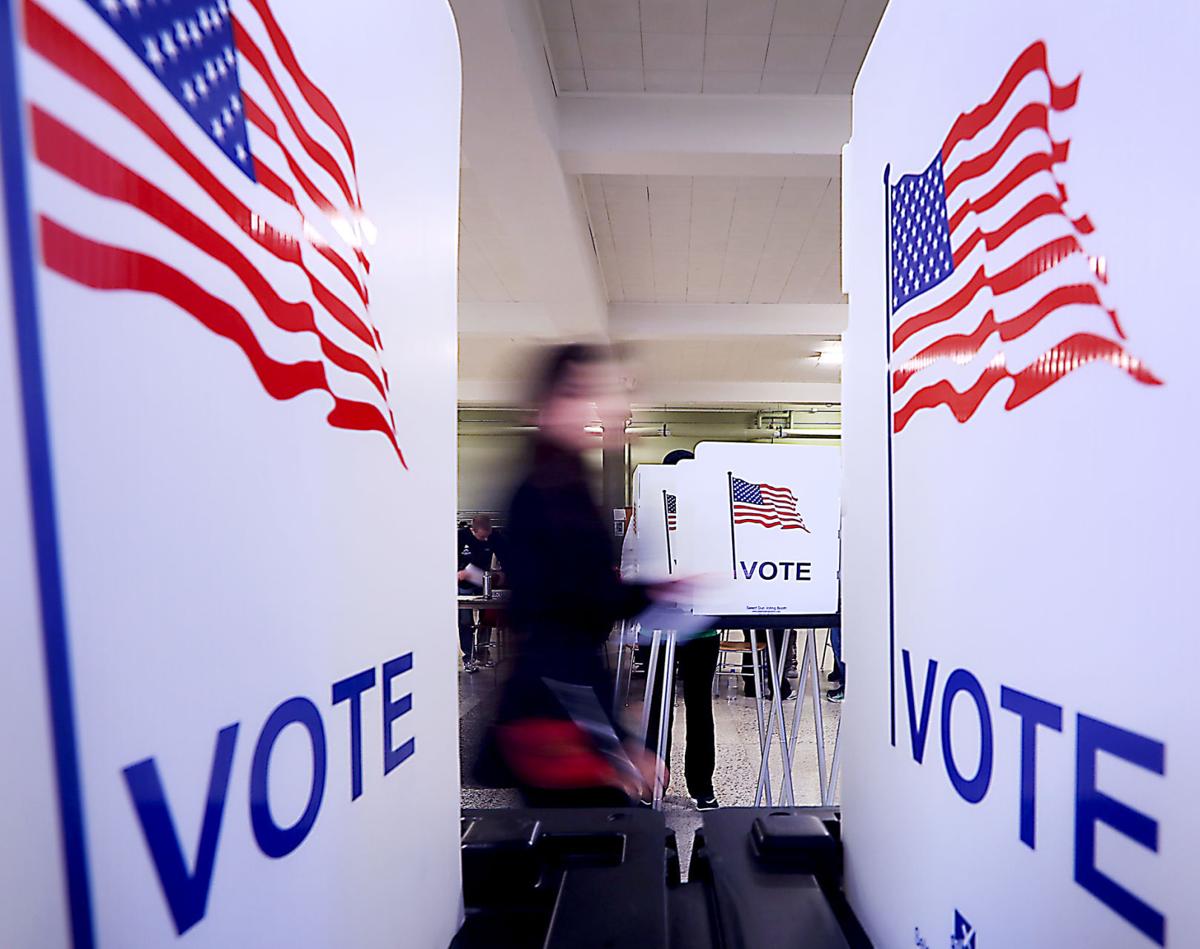 A number of deadlines are looming to register to vote ahead of the Aug. 11 primary election.
In the Madison area, the election features important Democratic primaries that will help determine who wins four open state Senate and Assembly seats in the area, as well as other local races.
If you're not already registered to vote in Wisconsin, Wednesday is the deadline for voters to register online and by mail. To register to vote online, a voter needs to be able to match his or her name, date of birth, Wisconsin driver's license or state ID number, and address with information on file by the Wisconsin Division of Motor Vehicles.
You need to be registered to vote in order to receive an absentee ballot. Wisconsin offers same-day voter registration, so voters seeking to vote in-person can register at their polling place on Election Day.
To register to vote by mail, your voter registration form, along with proof of residence, must be postmarked to your municipal clerk no later than Wednesday. Proof-of-residence documents need to include the voter's name and current residential address. Such documents could include a valid Wisconsin driver's license or state ID card, a utility bill, or a paycheck or pay stub.
If the above options don't work, you have until 5 p.m. Aug. 7 to register in your municipal clerk's office. After that, voters will need to register to vote in person at their polling place from 7 a.m. to 8 p.m. on Aug. 11.
If you're planning to vote absentee in the August election, you need to be registered to vote before an absentee ballot can be sent to you. The deadline for your absentee ballot request to be received is 5 p.m. Aug. 6. for regular voters and permanent overseas voters. Absentee ballots can be submitted by mail, but the city of Madison is also providing a number of absentee ballot drop off sites.
If you are indefinitely confined, your absentee ballot request must be received by your municipal clerk by 5 p.m. on Aug. 7.
For some voters, there are some later options. For Madison voters, the city is offering in-person absentee voting in some locations from July 28 to Aug. 8. The in-person option will be primarily drive-up or outdoors.
Hospitalized voters have until 5 p.m. on Election Day to have an absentee ballot brought to them. That's also the deadline for a military voter to request an absentee ballot, and it must be returned by mail or delivered to your municipal clerk, polling place or local drop box by 8 p.m. on Election Day.