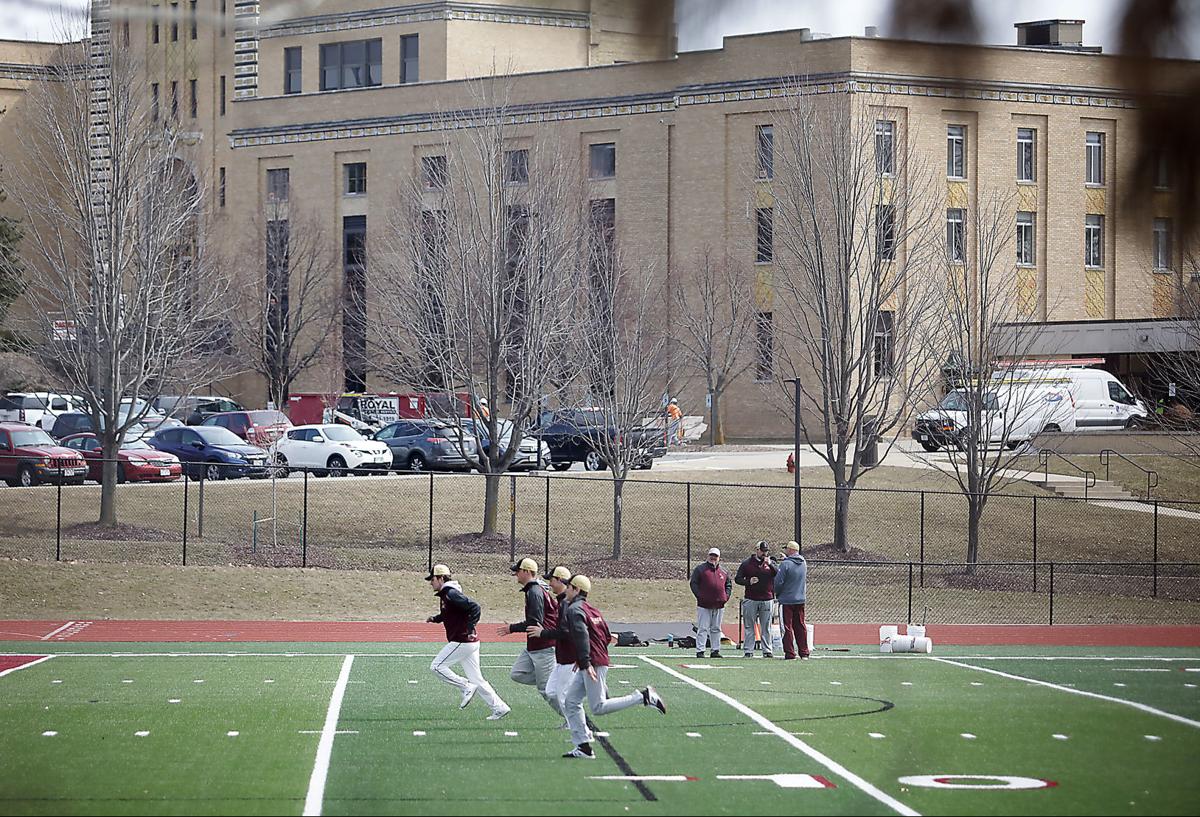 After a lengthy meeting Monday, the Madison Plan Commission again put off a decision on whether to allow Edgewood High School to repeal its master plan, which would open the door for the school to host games on its athletic field.
The Commission failed to get enough votes to pass or reject Edgewood High School's request to repeal, and instead unanimously decided to delay until Dec. 9, when more members are expected to be present for a vote.
Commission members initially voted 3-2 to keep the master plan, but the measure needed at least four votes to pass. Five members of the commission were absent.
The master plan, which was adopted in 2014, contains wording that the city said prohibits Edgewood from using the field for games and competitions. The plan says the intended use of the field is for practices and gym classes — without mentioning games. 
This past spring, Edgewood was issued two notices of ordinance violations for games it held at the field, sparking a months-long conflict between Edgewood and the city over the field's use, which culminated in a federal lawsuit filed in August. Edgewood, a private Catholic school on the Near West Side, is alleging that the city of Madison religiously discriminated against it by treating it differently than other schools in the area.
Assistant City Attorney John Strange said allowing Edgewood to withdraw from its master plan agreement would put the school on "equal footing" with other area schools that do not have master plans and are allowed to host games under city zoning ordinances.  
Whether to allow games at Edgewood has elicited heated criticisms from neighbors who say increased use of the field heightens traffic and makes their neighborhood noisier.
But Ald. Tag Evers, who represents the area, said the master plan represents years of negotiating with the adjacent neighborhoods, including agreements related to storm water management, access to Lake Wingra and limits on parking, noise and lighting, among others. 
Commission member Eric Sundquist, who voted in favor of maintaining the master plan, said he thinks the plan best promotes the "public health, safety and welfare" of the community. 
Commissioners Michael Rewey and Jason Hagenow also voted to keep the plan. 
But Alds. Patrick Heck and Linsday Lemmer said they felt Edgewood should be allowed to repeal because it entered into its master plan voluntarily. 
Strange told commission members that master plans were made to be voluntary. Edgewood is "not required to have one," he said.
Get Election 2020 & Politics updates in your inbox!
Keep up on the latest in national and local politics as Election 2020 comes into focus.