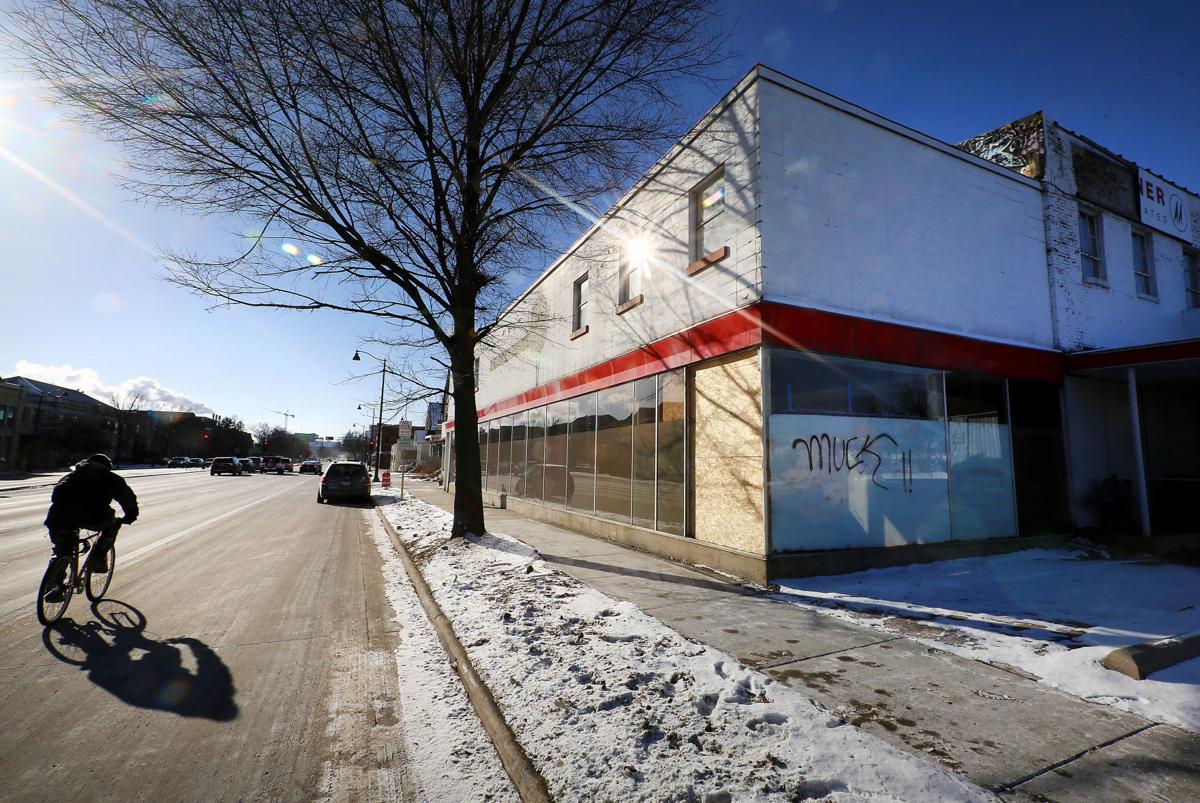 Military veterans, senior citizens and low-income earners would be the main beneficiaries of low-cost housing set to go up in Dane County, with the county helping to build the new residences.
Dane County Executive Joe Parisi said $3.17 million in the Dane County Affordable Housing Fund is being awarded to seven development proposals in Madison, Sun Prairie and Fitchburg. The proposals total 512 units, of which 451 are classified as affordable housing.
Parisi announced the funding Thursday. A resolution authorizing the awards was being introduced to the Dane County Board.
Gorman and Co. is set to get the largest award, over $1 million, for the Valor on Washington development planned at the old Messner property on East Washington Avenue, a site that had been considered for a homeless day shelter that was developed instead in the former Greater Madison Chamber of Commerce building.
The 59-unit development, with a total price tag of just under $15 million, would have 50 of the two- and three-bedroom units targeted to people earning 30 percent to 60 percent of the county's median income level, and all units would target families with a veteran in the family.
The recommendations also include:
$591,346 to MSP Real Estate for a 112-unit project on Cottage Grove Road called The Grove, which has a total cost of $20 million. Ninety-five of the one-, two- and three-bedroom units would be low income, with former inmates, veterans or homeless the target population.
$403,513 to CommonBond for a 54-unit development on Tree Lane. The $11.2 million project would have 51 one- and two-bedroom units targeted to seniors and veterans, and some units could also be targeted to those with a permanent disability or are homeless.
$403,200 to Stone House Development for the Fair Oaks Apartments on South Fair Oaks Avenue. The $17 million, 80-unit project would have 68 one-, two- and three-bedroom units for low-income homeless families or who are at risk of becoming homeless, as well as for veterans.
$397,134 to JT Klein Company for a 73-unit project on Fish Hatchery Road in Fitchburg. All of the one- and two-bedroom units would be targeted to low-income people 55 and older.
$300,000 to Gorman for a 64-unit project on Main Street in Sun Prairie, with 55 of the one-, two- or three-bedroom units meant for veterans and low-income families.
$34,352 to Mirus Partners and the nonprofit Movin' Out for a 70-unit development on Acewood Boulevard. The $16 million project would have 59 one-, two- and three-bedroom units for low-income people, targeting those with permanent disabilities or are income-eligible veterans.
Housing projects also receive federal, city and state funding.