People, not the place, invigorate Madison's oldest community center.
Children, seniors, families, adults with disabilities, and international cultural and music groups call Neighborhood House, 29 S. Mills St. on the Near West Side, home.
"We love the mix of groups that meet here," executive director Andy Millman said. "I learned not long ago that during the Vietnam War, both anti-war demonstrators and people who opposed those demonstrators met here. I thought that made sense. That's Neighborhood House."
But the nondescript, 53-year-old building's roof leaks. The community room's brown carpeting is stained and worn, and the mostly donated furniture is a mishmash. A tiny downstairs gymnasium has a slippery tile floor, no air conditioning and no natural light. The building lacks an elevator to serve lower-level rooms.
"In addition, the center is very busy, with programs running every day of the week, and we no longer have the space available to accommodate all of our programs and the groups that would like to meet here," Millman said.
Historically, Neighborhood House has used 11,000 square feet of space and leased 6,000 square feet with a separate entrance to a nonprofit, which brings extra income. But the last tenant left in late August and the dated, oddly configured space with no natural light for downstairs offices is hard to rent.
Now the Neighborhood House board of directors is hoping to develop new facilities to support the diverse, energetic activities that take place inside its cramped and worn building.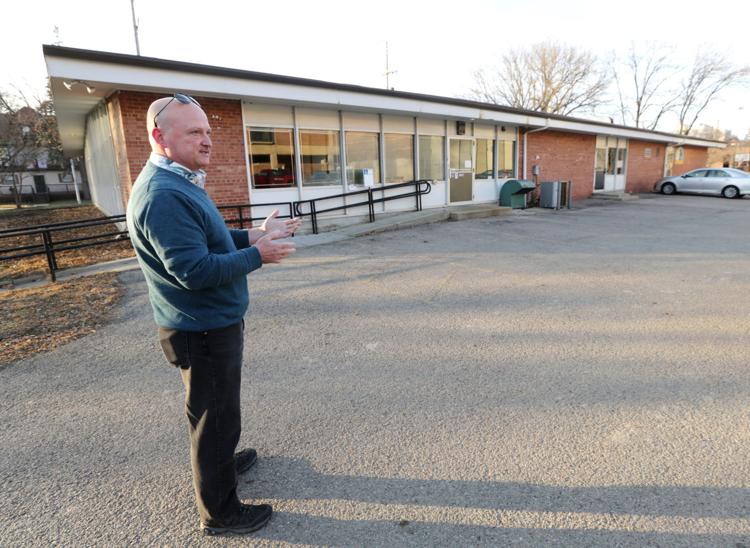 The board is gathering community input on programming needs and priorities to decide the size and types of spaces and amenities for a new facility or renovations to the existing one.
The features could include a fitness center, performance space, classrooms and larger meeting rooms, a cafe and more green space, Millman said. It's also important for the facilities to be accessible to those with disabilities, he said.
The eventual project will depend on cost and fundraising.
Under one scenario, Neighborhood House could demolish the vacant space and continue operations in its half of the existing building while constructing the first phase of a new, bigger, two- or three-story structure with underground parking on the adjacent site.
When the first phase of construction is done, Neighborhood House would move there and demolish the other half of the building and work on the second phase of the project. The new, larger building would be constructed closer to the sidewalk to provide more square footage and give the structure a more urban presence.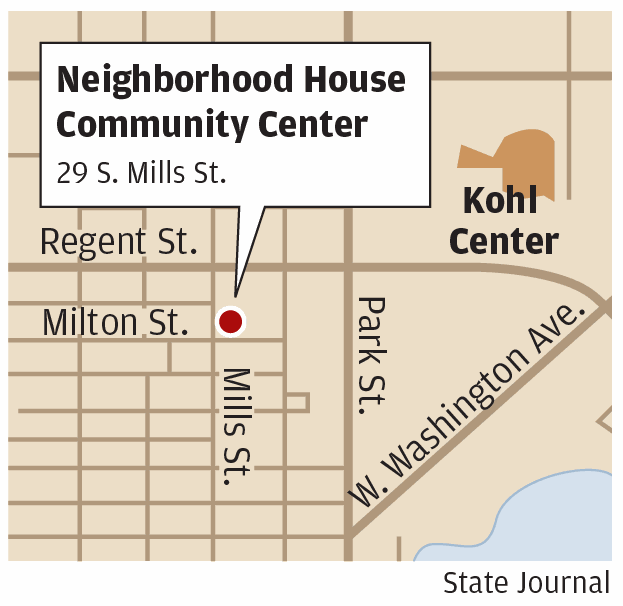 The strategy would let Neighborhood House continue operations while upgrading spaces.
"We've spent a lot of time and effort building our programs — as have the groups who host their own programs here — and it's important for us to not disrupt these services," Millman said. "We don't even like to close on holidays."
Neighborhood House would also have more attractive space to lease to a nonprofit or other community partners, which would stimulate even more collaboration in the community, he said.
"This is the right location. This is the best place to be," said board member Barry Swedeen, who has a background in architecture and planning. "Can we build something new while keeping Neighborhood House functional? Yes, we can do that. It is possible."
'Whatever the neighborhood needs'
Neighborhood House, founded in 1916, opened at 807 Mound St. and eventually moved to 768 W. Washington Ave., both in the "Triangle," the heart of the multi-ethnic Greenbush neighborhood. But its building and the Triangle were razed for an urban renewal project in the mid-1960s.
The community center moved to a small, quickly built, one-story building, dubbed "Plan C," where its use and programming have continued despite a constant struggle for funding and a facility where main parts of the structure are inaccessible to people with disabilities and in need of repair, updating and replacement.
"There are only so many times you can just patch stuff," Millman said.
Neighborhood House spent 2016 celebrating a century of operations, initially as a welcoming space to accommodate a growing immigrant population and later as a place where locals mix with newcomers from around the world. In addition to its own programming, more than 60 community groups and organizations run programs at the site.
"It's whatever the neighborhood needs," said Rosemary Dorney, who lived in the Triangle, volunteers at the community center and takes an advanced conversational Spanish class there.
"(But) because we're so busy, we often don't have the right space at the right time for some of our groups," youth programs director Laura Gundlach said. "And there are other spaces that aren't functional for the current needs."
Worn at the seams
The need for new space is clear.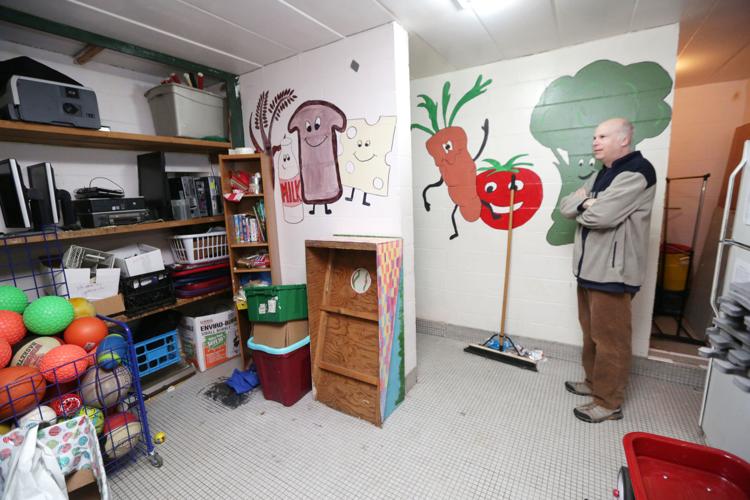 On the first floor, the community room near the main entrance is functional but its aesthetic appeal involves vintage photos and newspaper clippings that line the walls. A meditation and recovery group and a Sunday Hindu Dharma group that meet there must cope with the sounds of people coming and going.
Offices are welcoming but furnishings are donated — many of the nicer pieces provided by nearby Hotel Red, 1501 Monroe St. — and storage space is lacking.
"I can't think of a piece of furniture we've bought," Millman said.
The gym, down a flight of stairs, is used daily but gets uncomfortable in warm weather.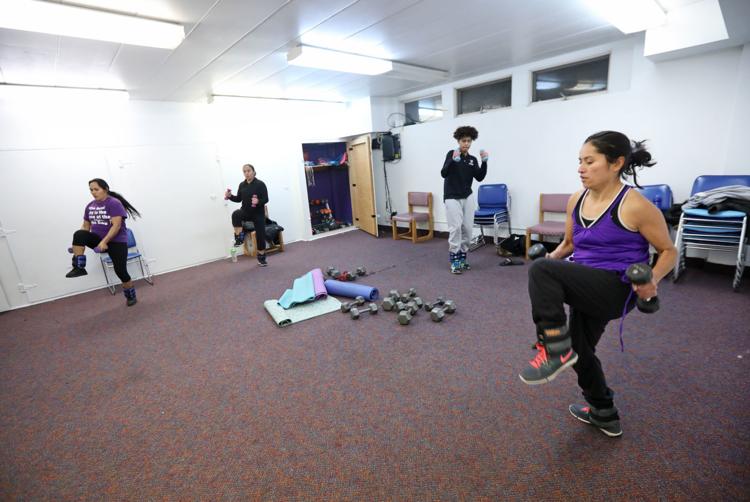 The aesthetic and functional highlight of the building, perhaps, is the remodeled kitchen off the gym, renovated through a grant from the Madison Community Foundation with work done by Madison Area Technical College's construction and remodeling program.
But another door off the gym leads to a former locker room converted to a food pantry — its walls still painted with cartoon characters of milk, bread, cheese and vegetables — but abandoned as a pantry because of a lack of ventilation and air conditioning and now used for storage.
In the basement, where cinder block walls are painted white with bright lighting, a series of rooms serve multiple purposes. Oak Apple Morris, a dance group, for example, meets in the art room because the gym isn't available. A lounge has bookshelves, a long table and chairs, foosball and pool tables, with murals on the walls. Another multipurpose room hosts exercise classes as well as tutoring.
"We always think about the community we serve and the community we don't," Millman said. "We held a public visioning session over the fall to brainstorm ideas. We've had an online survey up for a couple months that goes into greater detail. We've hired an urban planning firm and assembled a group of talented stakeholders to oversee the entire process."
The board hopes to make a decision about the center's future direction in early spring.