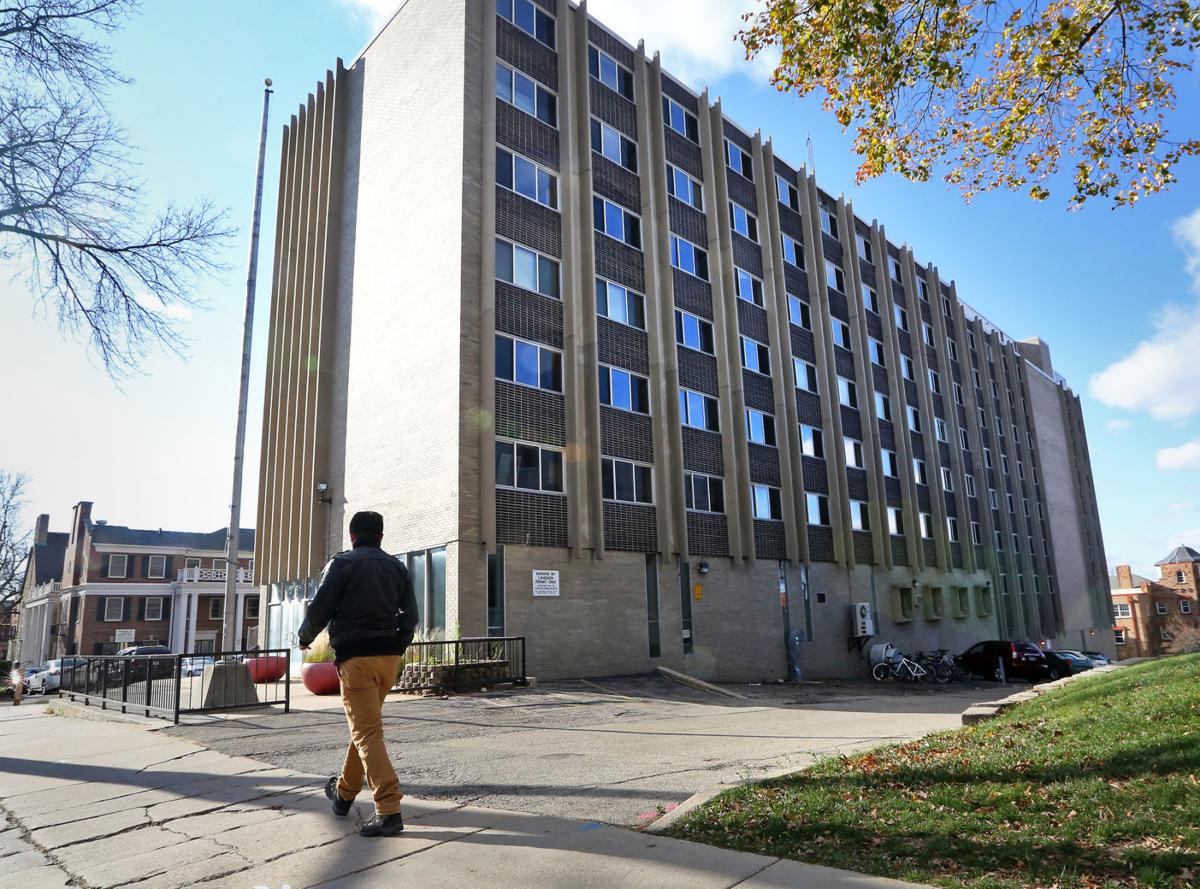 The Madison Plan Commission granted permission Monday to demolish a large building on Langdon Street that has been vacant for years.
Property owner Steve Brown Apartments received a demolition permit for its seven-story building at 126 Langdon St. that had been used as a private dormitory for decades, but has been vacant since 2008 after student demand for the housing option dropped. Most utility service had been cut to the building in 2011.
There are no plans for the 0.71-acre site once the building is razed, other than temporarily converting it to green space. Demolition is planned to begin in May and wrap up by the fall to lessen the impact on UW-Madison students.
"It's just time to take it down," said Dan Seeley, director of development and special projects at Steve Brown Apartments.
The Madison Police Department and the city's Building Inspection Division are both in support of tearing down the building that was constructed in 1963.
"Vandalism including broken windows and graffiti are frequent problems addressed by the property owner," building inspection director George Hank said in a letter to the Plan Commission. "The building in its current condition and location with its close proximity to an abundance of student housing and alcohol venues constitutes a public nuisance and should be removed."
The brick and concrete building, which was known as The Langdon, is surrounded by fraternities and sororities.
Seeley said he didn't know why the proposal never materialized as his company just owns the property and wasn't involved in the redevelopment proposal.