UW-Madison graduate student Sally Rohrer was appointed Tuesday to an open seat on Madison's City Council.
The council unanimously approved Rohrer to represent the 8th District, which covers a large chunk of the UW-Madison campus. She will serve until the April election.
During the next five months, Rohrer said, she hopes to "accurately reflect" Reddy's platform, for which residents in the district voted.
Rohrer, 22, said she wants to focus on environmental sustainability and voter accessibility, especially making sure the city is "doing everything it can" to make it easy for students to get to the polls ahead of the 2020 election. She also hopes to work on addressing food security and affordable housing in the city.
"I'm really excited to start doing work ... and see what I can get done in the (five) months on the council," Rohrer said.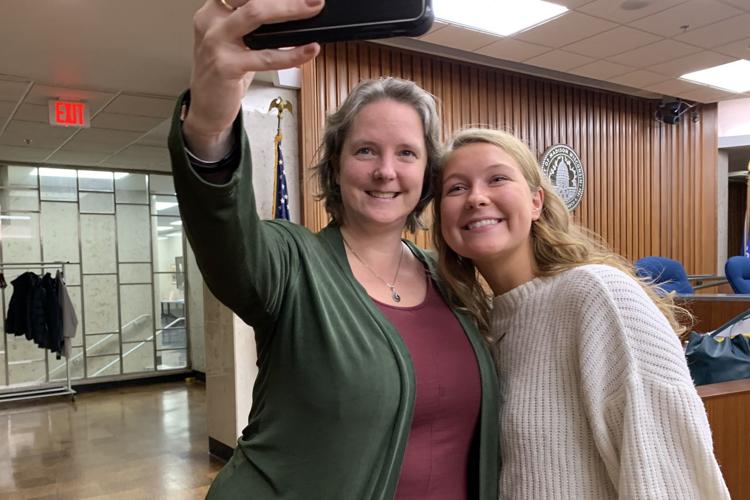 Rohrer is pursuing a master's degree at UW-Madison's La Follette School of Public Affairs. She serves on several committees of UW's student government, and has worked as an intern for U.S. Rep. Gwen Moore, D-Milwaukee, Gov. Tony Evers' campaign and state Rep. Chris Taylor, D-Madison.
You have free articles remaining.
During the past couple of weeks, Rohrer said, City Council members have been helping her understand the 2020 capital and operating budgets, which the council will take up next week starting Tuesday.
In her graduate coursework, Rohrer has focused on economic policy, taking classes on state and local government finance, which she said has prepped her for the budget.
"In the classroom, you learn all the theoretical concepts about state and local government, finance, revenues," Rohrer said. "It's really interesting to look at the budget and numbers and see it in action. I totally nerd out about it."
Pilot project
Also Tuesday, the council approved an agreement with UW-Madison to pilot processing some UW-Madison police citations in municipal court instead of county court, making fines for tickets less expensive.
The change will apply to citations for underage possession or consumption of alcohol, false identification and disorderly conduct.
The trial will run until Nov. 1, 2020, with the option to renew, and is expected to bring in a modest amount of revenue for the city. Annually, processing the citations in court is expected to cost the city $4,950 to $6,600, but the tickets are projected to bring in $15,000 to $20,000 in revenue.
City court will need to modify its software to accommodate the change at a one-time cost of $10,059.