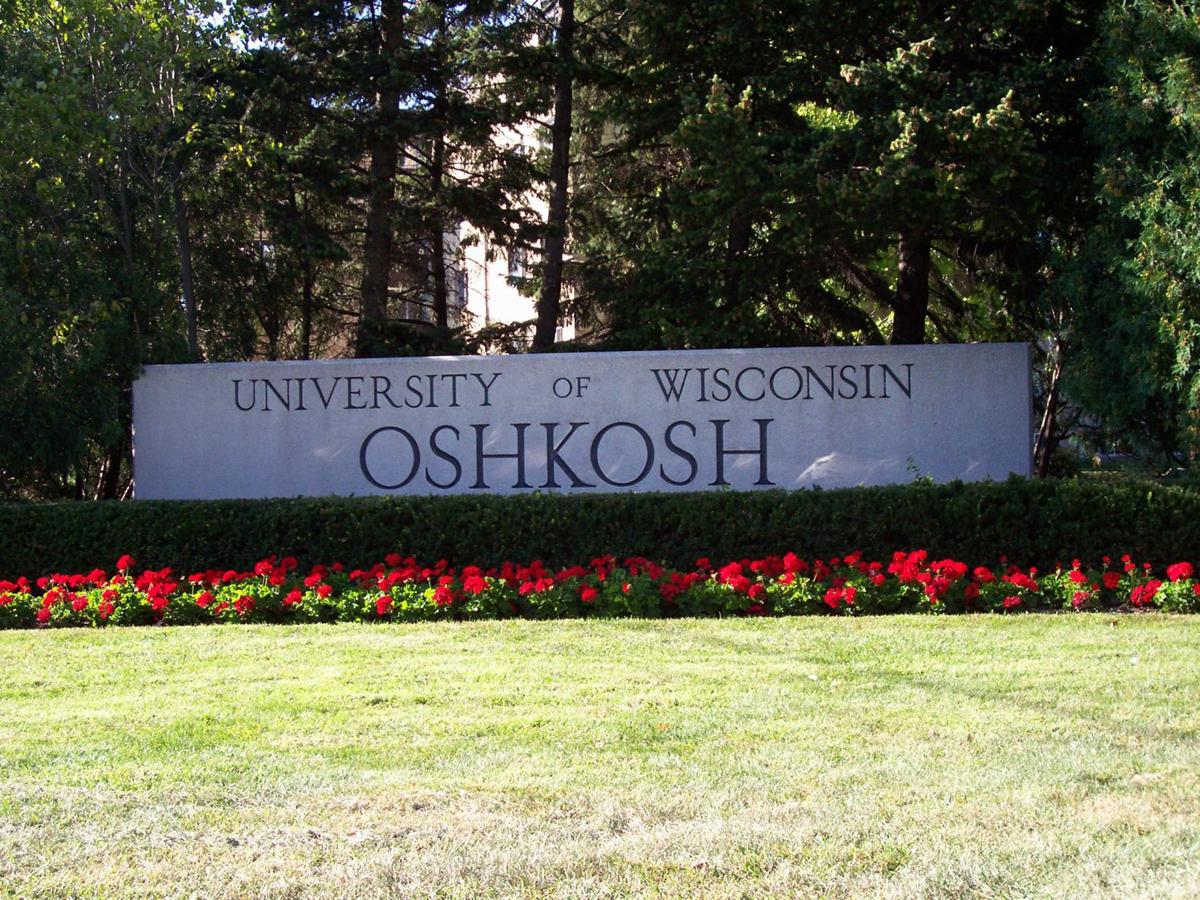 At least 11 complaints of sexual misconduct against University of Wisconsin System employees since 2014 led to the loss of their jobs or were followed by their resignations, newly released records show.
Two of the complaints at UW-Oshkosh triggered investigations that led to at least one financial settlement. The terms or amounts were not immediately disclosed Monday by UW-Oshkosh officials.
The information comes from records released by UW System and UW-Madison officials in response to requests from media outlets.
The names of the subjects of the complaints were not included; the Wisconsin State Journal has requested them, along with other information related to the complaints.
UW System officials provided a database of 56 complaints at the System's two- and four-year campuses since 2014, not including the Madison or Milwaukee campuses. The database has information about the institutions at which each complaint was made, an overview of allegations, findings from investigations and outcomes.
Investigatory and disciplinary records were not disclosed.
UW-Madison provided a less detailed overview of seven complaints it received since 2015 that led to formal investigations.
UW-Milwaukee officials did not immediately respond Monday to a request for such records.
The records are the latest disclosures from the UW System and specific campuses related to sexual harassment by faculty or staff, and they give a glimpse of the scope of misconduct complaints throughout the System, which employs more than 32,000.
A UW System statement said reports of sexual misconduct among employees have increased recently — which system officials view as positive, because it shows victims are willing to come forward. The system now requires sexual harassment training for all employees and is developing a website "that connects victims of sexual violence or harassment with campus support services, such as counseling and medical assistance, reporting information, and other resources," according to the statement.
"We are focused on changing the culture on our campuses and beyond so victims feel empowered to come forward," President Ray Cross said in the statement.
Actions triggered
Among the 11 complaints that led to employees resigning or having their employment terminated, it was not clear if some were made against the same employees — or each against separate employees.
The former employees include:
A UW-Madison employee who "was found responsible and terminated" after a 2017 complaint of sexual harassment. The records do not describe the complaint or the staffer who was the subject of it.
A UW-Oshkosh academic staffer who was terminated in 2017 after the staffer was "alleged to have sexually assaulted and made unwanted sexual advances toward a student. The sexual assault allegations were unsubstantiated," but the staffer was found to have violated university policy, records show.
A UW-Oshkosh university staffer who was terminated in 2017 after the staffer was "alleged to make unwanted sexual advances to several subordinate employees and inappropriate sexual comments." The staffer was found to have violated university policy.
A UW-Oshkosh faculty member who voluntarily resigned after a 2014 complaint alleged the faculty member engaged "in a consensual relationship with a student, and subsequently harassing that student when she attempted to end the relationship."
A UW Colleges academic staffer whose employment was discontinued after a 2017 student complaint of the staffer "leaving out cell phone with pornographic images for (students) to see while they were receiving additional instruction."
A UW Extension employee who resigned after a subordinate employee complained in 2016 of being sent "'secret admirer' emails of a sexual nature."
In at least two additional cases, UW employees were not offered agreements to extend their employment with the System after complaints against them were investigated.
The UW-Oshkosh settlement — or settlements — stemmed from two 2017 complaints against one or more faculty members. In both instances, the allegations were that the faculty member "sexually harassed (the complainant), complainant reported to supervisor, and supervisor terminated employee in retaliation."
Some UW employees did not leave their jobs but faced discipline or other sanctions. At least three received formal reprimands, and others were required to undergo sexual harassment training.
After a 2016 complaint, a UW-Madison employee "was found responsible for engaging in acts of sexual harassment during a prior time period," records show. No evidence was found that the employee had recently engaged in such acts. A written warning was placed in the employee's personnel file and the person was required to meet with university officials to discuss sexual harassment policies.
Restrictions placed
At least four current or former employees had their interactions with students restricted after investigations were completed.
A UW-Eau Claire faculty member was barred from traveling with students after one complained in 2014 of inappropriate touching. A UW-Stout faculty member was issued a no-contact order in 2017 with a student after the student complained that the faculty member "touched her on leg and made comments regarding her dress and inquired about the status of her relationship with her boyfriend," records show.
In at least nine cases, investigations either did not substantiate the complaints or no action was taken after investigators did not find violations of university policy.
In 2014, a UW-Green Bay faculty member was accused of forcing students "to wear two-piece swimsuits," according to the records, which don't reveal the circumstances of the complaint. But an investigation "revealed no evidence that two-piece suits were required" and no violations of university policy were found, records show.
At least two of the complaints, including one at UW-Madison, are still pending. The other, against a faculty member at one of the UW two-year colleges, involves a student complaining of a instructor messaging the student on the social media app Grindr — a hookup app used mostly by gay and bisexual men — and touching the student during class.
Get Government & Politics updates in your inbox!
Stay up-to-date on the latest in local and national government and political topics with our newsletter.