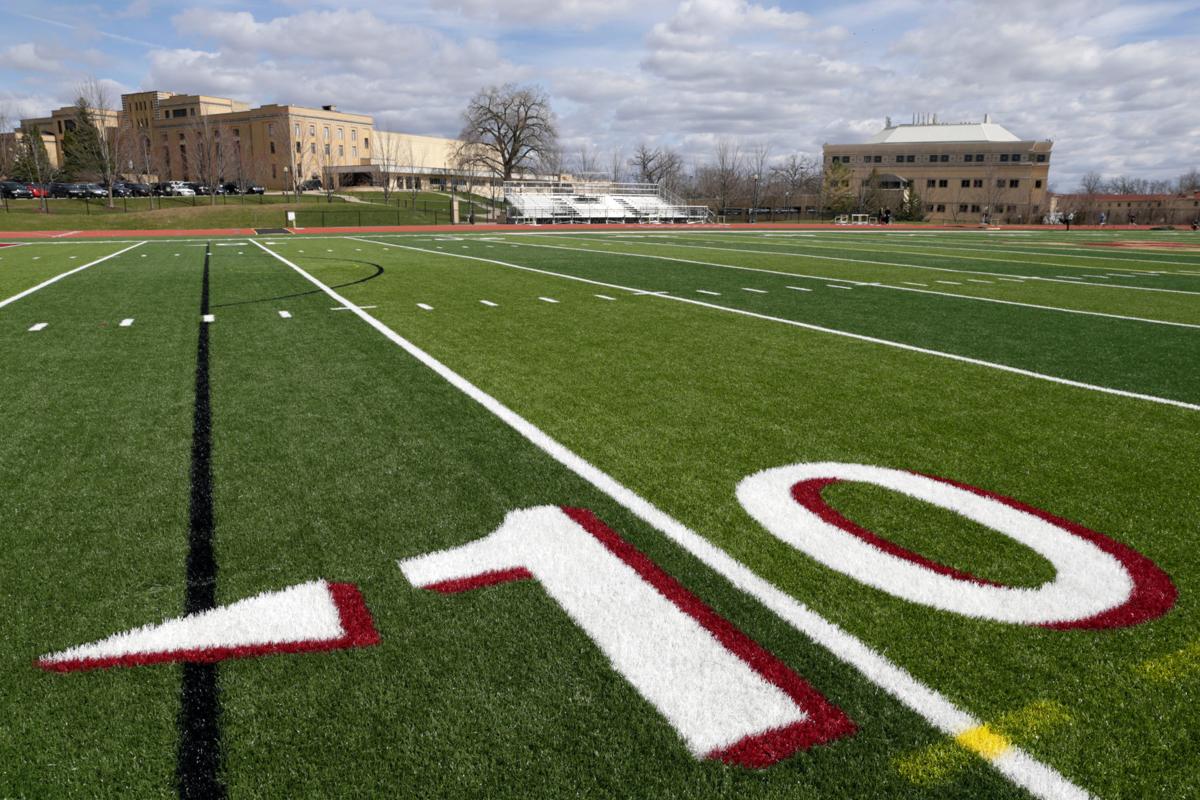 Edgewood High School was evaluating its options, including possible legal action, a day after Madison's Zoning Board of Appeals decided the school's athletic teams can no longer do something they have been doing for more than 90 years: Play games on the school's athletic field.
School President Michael Elliott said Edgewood officials are "incredibly disappointed" after the board voted 4-0 late Thursday to affirm that the school's master plan allows for only physical-education classes and practices — but not games or matches against other schools — at the school's Goodman Athletic Complex.
"We intend to further explore all of our options," Elliott said Friday, including "multiple options for legal pathways."
The board's decisions can be appealed in Dane County Circuit Court.
Last spring, the city's zoning department issued Edgewood notices of two ordinance violations for hosting games, including a girl's soccer game. The notices came after zoning administrator Matt Tucker said the school's master plan prohibits the school from hosting competitions on the field.
Elliott said the school has been continually holding football, soccer, ultimate Frisbee and other competitions on the field since 1927. But during Thursday's five-hour board meeting, which drew some 170 people, neighbors complained that the number of games played on the field has increased tenfold since the field was upgraded in 2015.
The games have also drawn increased scrutiny after the school in 2017 proposed further upgrades to the facility — including increased seating, lights, a sound system and permanent bathrooms — that would have allowed the school's varsity football team to play there.
Residents of the surrounding Dudgeon-Monroe neighborhood organized against the changes, arguing they would create traffic, noise and environmental problems. School officials subsequently scaled back plans and haven't made any further improvements.
Thursday's decision hinged on wording in the school's 2014 master plan that describes the intended use of the field as being for athletic practices and gym classes — without mentioning competitions.
Tucker said that within the plan, the school is required to explain the intended use of any space. Any uses that are not covered need additional approval from the city's Plan Commission. Since competitions are not specified in the plan, Tucker said, the school needs to go through this approval process.
You have free articles remaining.
But Edgewood attorney Matt Lee and two other attorneys arguing on Edgewood's behalf said there are other areas of the master plan that explain the space was meant for competitions.
Lee said simply labeling the space an "athletic field" makes it clear that its intended use includes athletic competitions. Lee also said the space is zoned as a recreational area, which means it should be able to be used for games.
In UW-Madison's master plan, Lee said, the Natatorium and Goodman Softball Complex are both zoned recreational. He said the facilities host swim meets and competitive softball games, respectively.
Lee also noted that "classes and practices" was not meant to be an exhaustive list of all activities on the field.
"This isn't a case of whether or not we support Edgewood," said board member Angela Jenkins. "It's really about the code, the zoning code itself, the interpretation of that."
Elliott said the school could "walk away" from the master plan now or when it expires in four years, or defy the city and continue to play games on the field.
Ald. Tag Evers, whose 13th District includes the school, suggested the school intentionally left out one of the most "obvious" uses of the field — games and matches against other schools — to make the master plan easier to pass in a neighborhood that has become frustrated by noise from the field.
Edgewood supporters said the city was preventing high schoolers from playing games on their home field because of a technicality. Six people spoke in opposition to Edgewood's request, while 12 spoke in favor.
Lee said it was "troubling and unfair" that Tucker "issued a notice of violation deeming it illegal to play a girl's soccer game on a soccer field."
---
State Journal reporter Chris Rickert contributed to this report.
Thursday's five-hour meeting of the city's Zoning Board of Appeals drew some 170 people.