U.S. Sen. Ron Johnson told a group of Republican women last month that climate change is "bulls—-," continuing the two-term senator's increasing tendency to criticize the scientific community's consensus on major issues.
"I don't know about you guys, but I think climate change is — as Lord Monckton said — bulls—-," Johnson said, without actually speaking the second half of the expletive but mouthing it, and referring to British conservative climate change denier Lord Christopher Monckton. "By the way, it is."
"What are we doing here? Well, we're killing ourselves," Johnson, R-Oshkosh, continued. "It's a self-inflicted wound."
Johnson's statement conflicts with the current consensus among 97% of actively publishing climate scientists on climate change, who have concluded that climate-warming trends over the past century are "extremely likely" caused by human activities, according to a NASA climate change report.
Johnson has long expressed skepticism toward the notion that climate change is caused by human activities. When he was a candidate in 2010, the Milwaukee Journal Sentinel reported that Johnson said extreme weather events were better explained by sunspots than carbon dioxide in the atmosphere.
"I absolutely do not believe in the science of man-caused climate change," Johnson said at the time. "It's not proven by any stretch of the imagination."
In a statement, Johnson said his comments were consistent, that he is "not a climate change denier," but also "not a climate change alarmist."
Johnson has voted to acknowledge that climate change is real. Johnson, along with U.S. Sen. Tammy Baldwin, D-Madison, during a 2015 debate on a Keystone XL Pipeline bill, voted to adopt a non-binding resolution stating: "It is the sense of the Senate that climate change is real and not a hoax."
"Climate is not static," Johnson said in a statement. "It has always changed and always will change. I do not share Alexandria Ocasio-Cortez's view that the 'world is going to end in 12 years if we don't address climate change.' Or President Biden saying the 'greatest threat' to U.S. security is climate change. I consider those to be extreme positions — to say the least."
Democrats panned Johnson's position on climate change.
"Yet again Ron Johnson has been caught ignoring the best interests of Wisconsinites, this time in regards to the very real economic and national security threat posed by climate change, in order to further his own political agenda," said Democratic Party of Wisconsin spokesperson Philip Shulman.
Johnson's latest statement on climate change follows a pattern of skepticism toward the vast majority of the medical and scientific community's views on certain issues, most notably COVID-19.
Johnson has given a platform to doctors who promoted unproven alternative treatments to COVID-19 that haven't been accepted by the broader medical community.
He also recently held a media event for people to discuss adverse reactions they or their family members experienced after receiving a coronavirus vaccine. Before the event, Johnson wasn't able to confirm whether the vaccines actually caused those adverse events, which do occur but are rare.
Johnson hasn't yet announced whether he'll seek reelection in 2022, but already, several Democratic candidates have announced bids for his seat.
Here's how the Badgers men's hockey nonconference schedule was built for 2021-22
ST. CLOUD STATE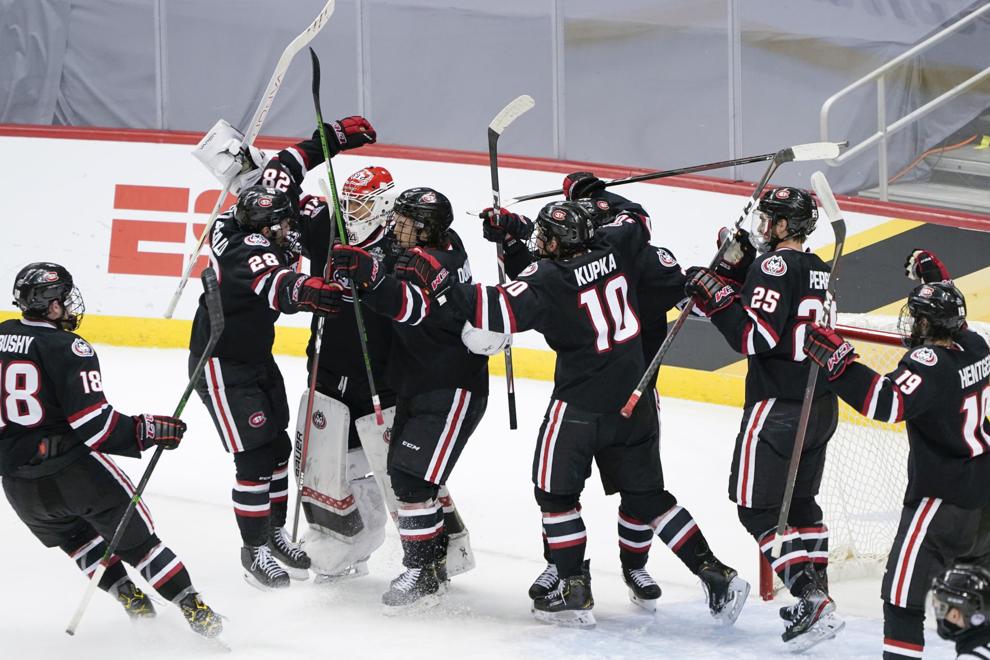 When, where: Oct. 22 and 23, Herb Brooks National Hockey Center, St. Cloud, Minnesota
Last meeting: March 22, 2013, a 4-1 Badgers victory in the Western Collegiate Hockey Association Final Five semifinals in St. Paul, Minnesota
The Huskies will complete the group of former WCHA rivals now in the National Collegiate Hockey Conference that UW has played in the nonconference schedule. (Colorado College, Denver, Minnesota Duluth, North Dakota and Omaha already had appeared on a UW schedule since 2013.) The defending NCAA runners-up will be coming off a series at 2021 Frozen Four foe Minnesota State and a home-and-home series against Minnesota when they host the Badgers. UW is scheduled to host the Huskies in the 2022-23 season.
MICHIGAN TECH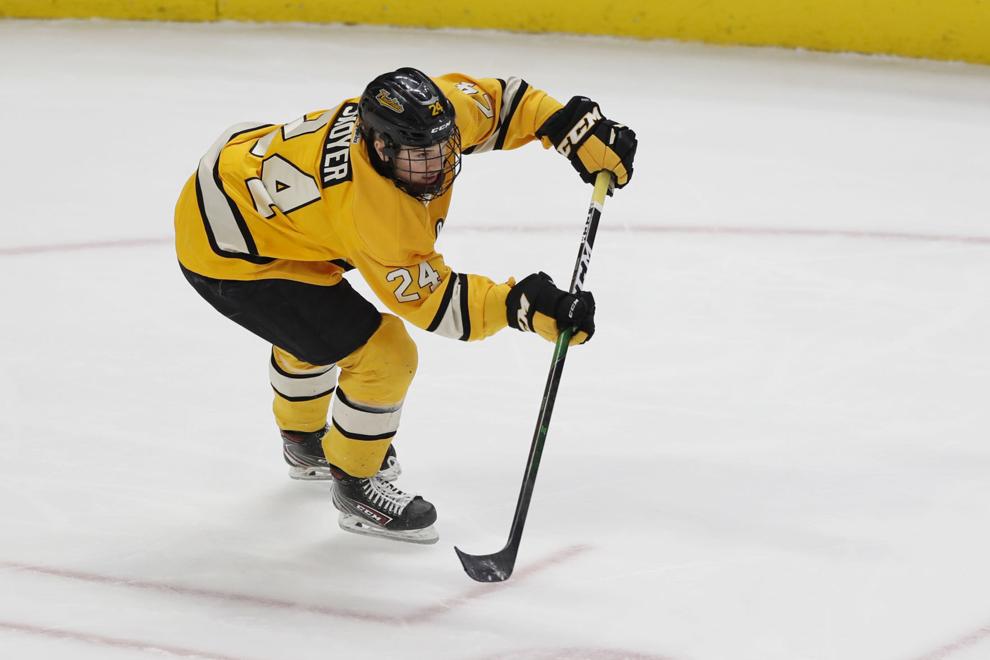 When, where: Oct. 8 and 9, Kohl Center
Last meeting: Oct. 26 and 27, 2018, a split of 6-2 decisions at the Kohl Center.
The Huskies, six counterparts from the WCHA and new Division I team St. Thomas are due to start the reconstituted CCHA in 2021-22. Tech was 17-12-1 last season and climbed to 18th in the USCHO.com poll at one point but tied for fifth in the eight-team WCHA. The series gives forward Carson Bantle, who transferred to UW from Michigan Tech, a chance to play against former teammates. The Badgers are trading this series for one in a future season to be hosted by the Huskies.
ARMY WEST POINT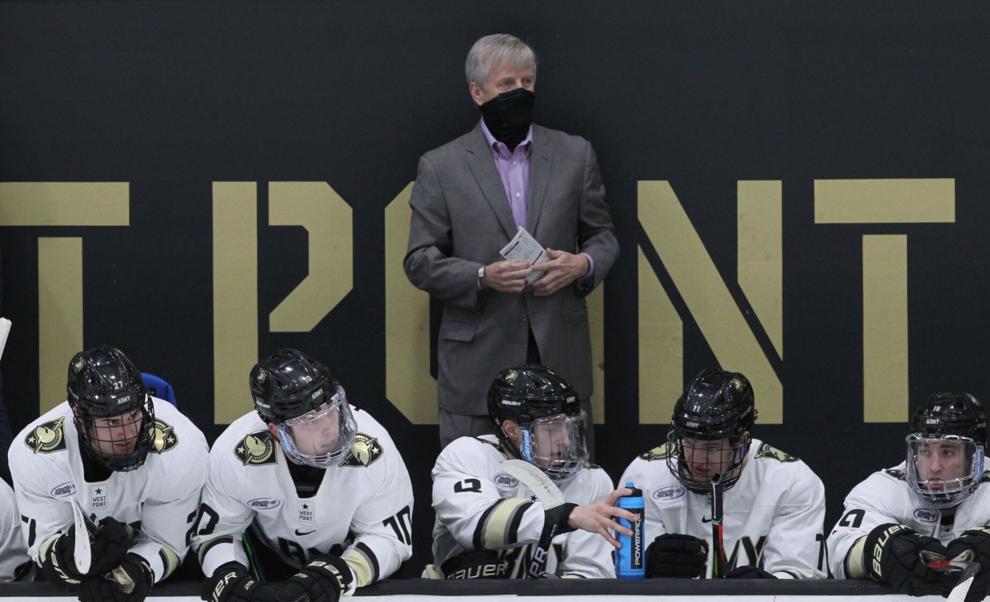 When, where: Oct. 15 and 16, Kohl Center
Last meeting: Jan. 2, 1967, a 1-0 Badgers victory in West Point, New York
That last game between the teams was a long time ago, but it still has a family connection to the upcoming season's meetings. Brian Riley is entering his 18th season as coach at West Point, continuing a tradition that has had a Riley leading the team since 1951. Jack Riley coached until giving way to his son Rob in 1986. Brian Riley took over from his brother in 2004. The series is planned for Oct. 15 and 16, wrapping around the Badgers football team's game against Army at Camp Randall Stadium on Oct. 16.
CLARKSON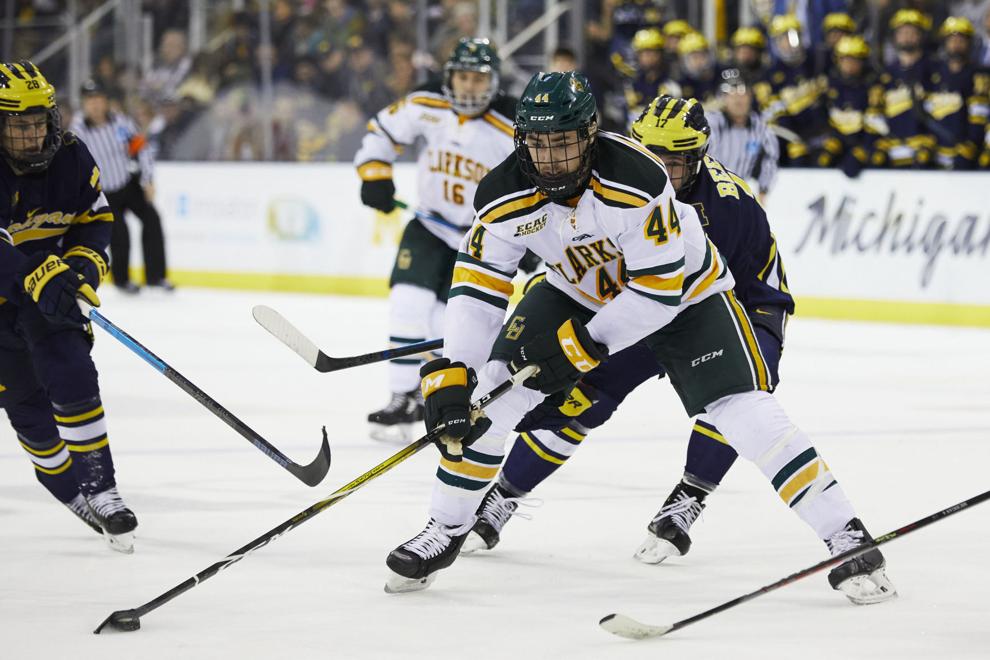 When, where: Nov. 26 and 27, Kohl Center
Last meeting: Oct. 25 and 26, 2019, a 4-0 Clarkson victory and a 4-3 UW triumph at the Kohl Center
The Golden Knights posted a sixth straight winning season, but it ended abruptly last March when the team was shut down because players attended a gathering in violation of school pandemic regulations. It was already an unusual campaign for Clarkson, which had eight ECAC Hockey opponents back out of competition. It finished second in the four-team league, and Middleton native Anthony Callin, who's due to return in 2021-22, tied for the team lead with nine goals.
HOLIDAY FACE-OFF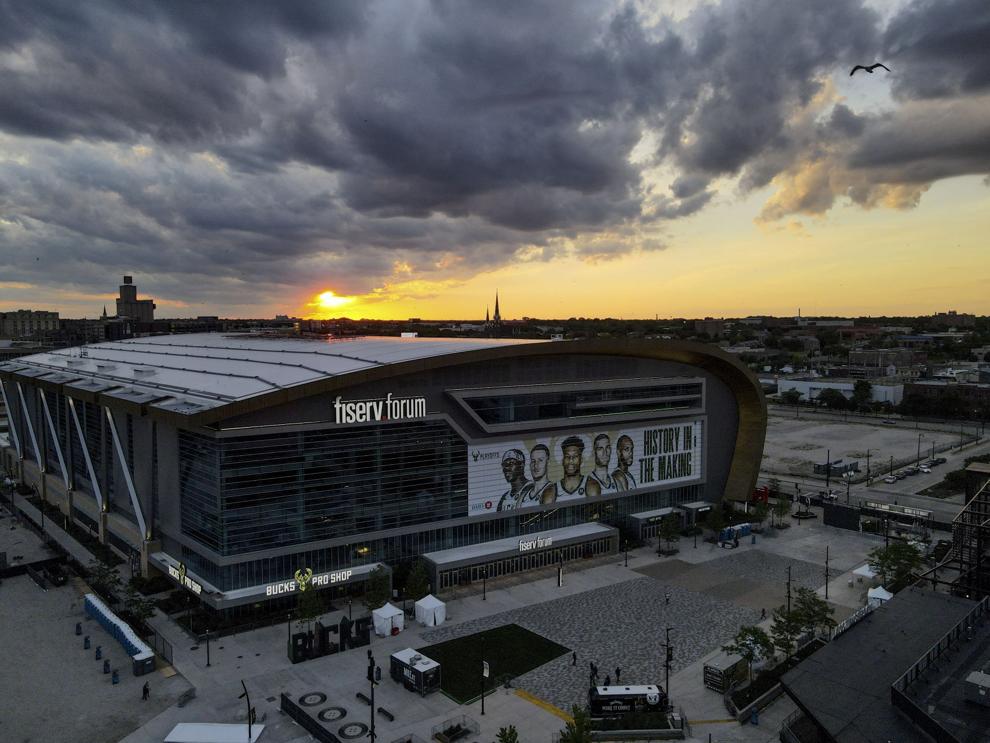 When, where: Dec. 28 and 29, Fiserv Forum, Milwaukee
The four-team tournament was supposed to launch in 2020 but was a casualty of the pandemic limiting nonconference play. The 2021 edition will have Bowling Green, Providence and Yale join the Badgers in the first hockey played at the 3-year-old Milwaukee Bucks home. Semifinal pairings haven't been confirmed, but Bowling Green's schedule has the Falcons playing Providence, leaving UW to play Yale. The Badgers played the Bulldogs in the Badger Hockey Showdown, a Holiday Face-Off predecessor, in 1991, 1998, 2004 and 2010.