JANESVILLE — As Donald Trump's supporters gather in Janesville for the president's sixth visit to the state this year, many can expect him to home in on a popular campaign talking point here as he prepares to face former Vice President Joe Biden in the November election — Wisconsin's economy.
As the state — much like the rest of the nation — continues to navigate the ongoing COVID-19 pandemic, which has forced businesses to shutter and unemployment rates to skyrocket, Trump enters a community all too familiar with economic hardship. Two days before Christmas 2008, the Janesville General Motors plant, once located a few miles from where the president is scheduled to speak, shuttered its doors and left the community and thousands of residents in turmoil amid the last economic recession.
"It's a big economic and emotional scar for any community to lose a plant like GM," said Beloit-native Kurt Bauer, president and CEO of Wisconsin Manufacturers & Commerce, the state's largest business lobbying organization. "That was a mainstay of the city's economy and culture for over 100 years. Janesville was known as an auto-making town and it no longer is."
While the president has often touted his abilities as a deal-maker with regard to keeping large scale employers from closing or relocating outside the country, former Democratic state Sen. Tim Cullen said such decisions ultimately are made by companies, with little overall influence by whoever is sitting president.
"Politicians, they don't like to get blamed for plants leaving, but they don't have as much say on whether they stay or not," Cullen said, noting the Janesville plant closed two administrations ago. "I haven't seen anything in the last four years that the national government has done that helps Janesville — nor did I see much before Trump."
Bauer pointed to local and state efforts as the primary factor in Janesville's ability to rebuild following GM's departure, but he also said Trump's influence on the economy has played a role in Rock County and the rest of the state.
"I will give the president credit for creating the economic environment that has allowed unemployment to drop," Bauer said. "I think if you contrast objectively where we were with (Barack Obama and Biden), versus where we've been in the last four years with Trump, the economic record is glaringly in favor of Trump."
However, the president's critics have been quick to point to the current economic downturn, brought on largely by the pandemic. On Saturday, Biden criticized Trump for downplaying the severity of the virus.
"At virtually every turn, he has panicked and tried to wish it away, rather than doing the hard work to get it under control," Biden said in a statement Saturday. "And today, 150,000 fewer Wisconsin workers are employed than when President Trump took office and his failed response to the pandemic has crushed Wisconsin's economy."
With early voting already underway, Trump lags behind Biden by about 5 or 6 points in recent polls, though margins differ widely by region. Trump narrowly carried the state in 2016, by less than 23,000 votes.
Janesville plant
At its peak, more than 7,000 people worked at the GM plant or one of its many nearby supply chain businesses, Rock County officials said.
Cullen, who worked four summers at the plant in the 1960s, making him a third-generation employee there after his father and grandfather, said the city lost about 5,000 total jobs in 2008 between the GM plant and satellite facilities that produced vehicle parts for assembly. About 60% of the impacted employees lived in Janesville, while the remainder resided in a roughly 35-mile circle around the community, he added.
"With that kind of a blow, the recovery was bound to be a long slog," said Cullen, who wrote a book last year about the plant's closure. "We continue to come back, but it's slow, slower than everybody wants … we're still climbing out of that hole."
Cullen served as Senate majority leader in the 1980s and returned for a single term in 2010. He was appointed by former Gov. Jim Doyle as co-chairman of the GM Retention Task Force, a group tasked with what was ultimately an unsuccessful effort to persuade GM to keep the facility open — something Cullen called a "100-to-1 shot."
Gale Price, Janesville economic development director, recalled the closing of the GM plant as " a big hit" for the community, but added the community has been building back with a more diverse economy to include a Dollar General distribution center and companies specializing in software, plastics, food manufacturing and medical technology.
"We had too many eggs in one basket with General Motors," Price said. "When you foster growth with multiple variations of companies or products, you tend to be better off when it comes to a downturn like we're having now."
James Otterstein, economic development manager with the Rock County Development Agency, said all economic indicators in the community were trending in the wrong direction during the recession, including unemployment, foreclosures and bankruptcy rates. Home construction rates, sales tax collections and property values also were tanking.
However, that began to shift in 2013.
"Every single economic indicator that was previously moving or stalled in the wrong direction reversed course," Otterstein said. "Many, in fact, exceeded pre-Great Recession benchmarks and then they began to establish new quarterly and/or annual benchmarks."
The unemployment rate in the community reached almost 14% following the plant's closure. As of late last year, before the COVID-19 pandemic threw the whole state into turmoil, unemployment in Janesville had dropped to 3.5%.
Preliminary numbers from the state Department of Workforce Development show unemployment at 6.7% in the Janesville-Beloit metropolitan statistical area in August, down from 8.4% in July. Local unemployment data for September was not available.
The DWD reported on Thursday Wisconsin's unemployment rate last month had reached 5.4%, down from 6.3% in August, according to preliminary figures from the U.S. Bureau of Labor Statistics.
COVID-19
Trump's visit to southern Wisconsin comes just over two weeks after the president and First Lady Melania Trump tested positive for COVID-19. Following his diagnosis, Trump canceled campaign events scheduled for Oct. 3 in Janesville and Green Bay. Trump has now visited the state six times, compared with Biden's single visit.
Ahead of Trump's planned visit to the community earlier this month, Rock County officials issued a statement encouraging the president to reconsider his stop due to concerns the rally could become a super-spreader event.
On Friday, the state Department of Health Services reported 3,861 new coronavirus cases in Wisconsin, breaking the previous record set one day earlier of 3,747. As of Friday, more than 166,000 people have tested positive and 1,574 have died. The seven-day average for new cases surpassed 3,000 for the first time since the pandemic began.
Hospitalizations also hit a new high of 1,101 patients.
State Democrats, including Gov. Tony Evers, raised concern over the rally. The Democratic governor on Thursday encouraged any politician visiting the state to enforce the use of face masks and social distancing — public health precautions often disregarded at Trump's rallies.
"It is the pinnacle of irresponsibility and callous negligence for Trump to come to our city and hold a rally that could become a super-spreader event," Rep. Deb Kolste, D-Janesville, said Saturday.
Susan Johnson, Janesville City Council member, described the rally as "grossly irresponsible."
"These rallies not only threaten public health, but they hurt our economy … until we get this pandemic under control we cannot get our economy back," Johnson said.
Trump's campaign said public health precautions will be taken Saturday in Janseville, as supporters gather outdoors at the airport.
"Every attendee has their temperature checked, is provided a mask they're instructed to wear, and has access to plenty of hand sanitizer," Trump's spokeswoman Courtney Parella said. "We also have signs at our events instructing attendees to wear their masks."
A recent Wisconsin poll conducted by UW-Madison's Elections Research Center and the Wisconsin State Journal found the COVID-19 pandemic is the top issue for likely independent Wisconsin voters, with 34% of such voters selecting it as their top priority.
Last Sunday, White House Coronavirus Task Force report drew attention to "sustained peak of epidemic activity in the last week" in Wisconsin, which has the 4th highest rate of infection in the county.
"We share the concern of the state health officials that the current situation can continue to worsen," according to the report. "Wisconsin's ability to limit further and avoid increases in hospitalizations and deaths will depend on increased observation of social distancing mitigation measures by the community until cases decline. Lack of compliance with these measures will lead to preventable deaths."
State Journal reporter Riley Vetterkind contributed to this report.
Races to watch on Nov. 3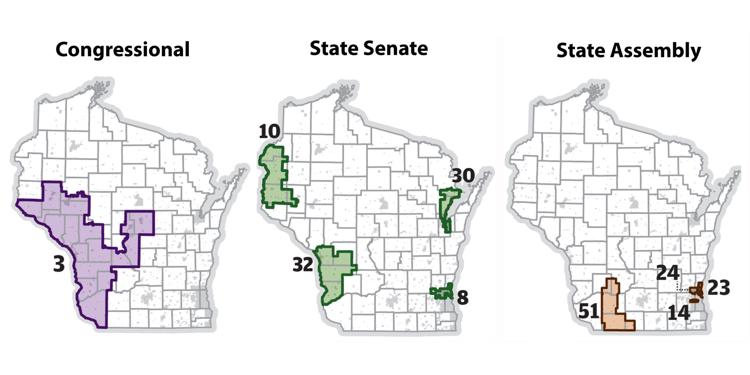 3rd Congressional District: Ron Kind (D) vs. Derrick Van Orden (R)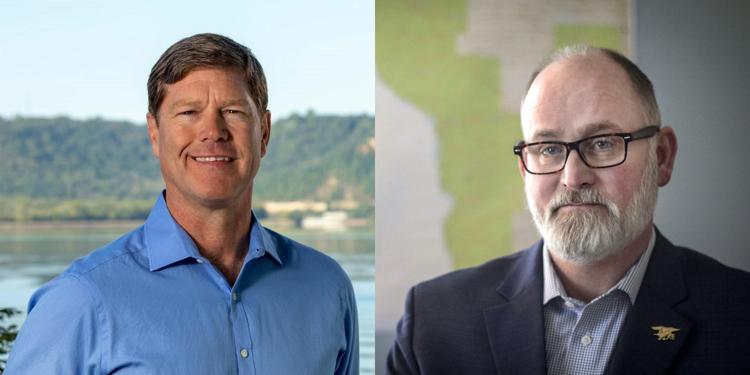 8th Senate District: Alberta Darling (R) vs. Neal Plotkin (D)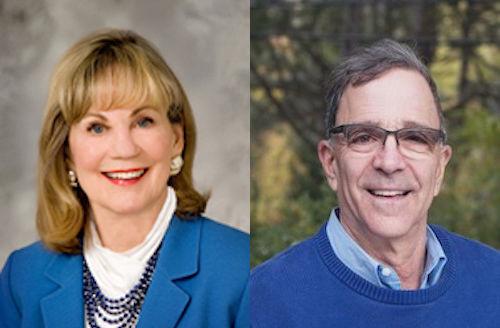 10th Senate District: Patty Schachtner (D) vs. Rob Stafsholt (R)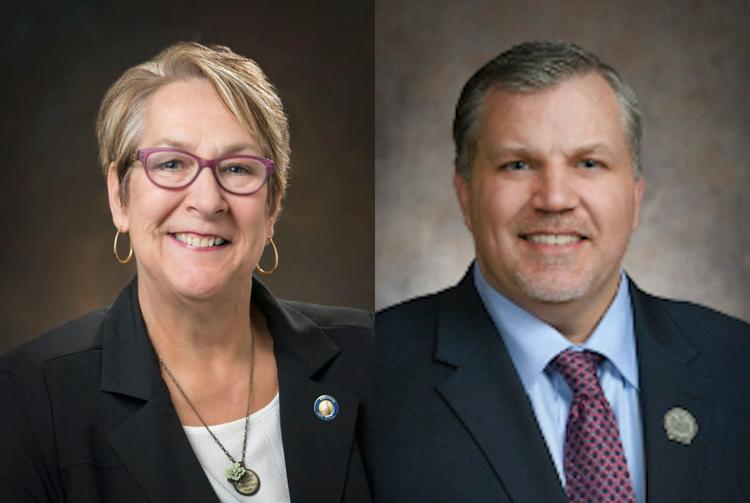 30th Senate District: Jonathon Hansen (D) vs. Eric Wimberger (R)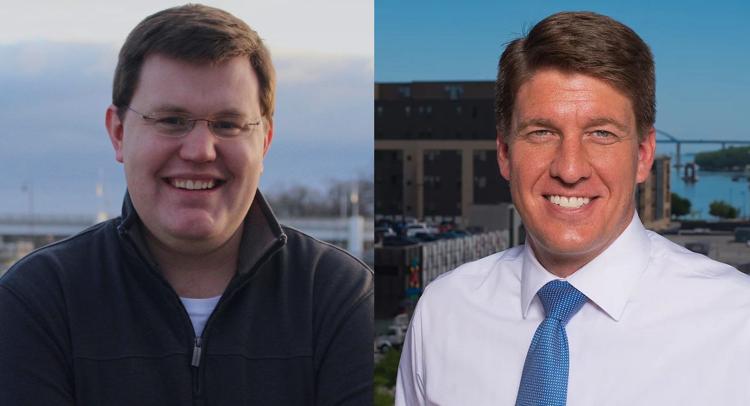 32nd Senate District: Brad Pfaff (D) vs. Dan Kapanke (R)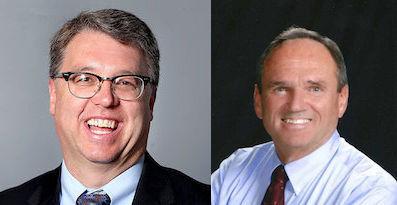 14th Assembly District: Robyn Vining (D) vs. Bonnie Lee (R)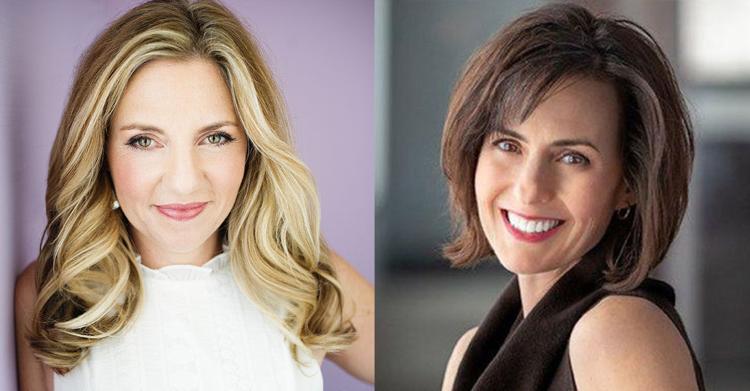 23rd Assembly District: Jim Ott (R) vs. Deb Andraca (D)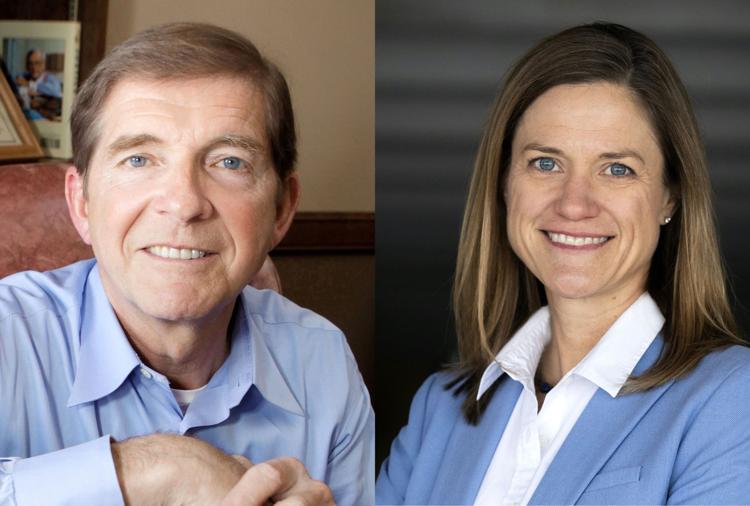 24th Assembly District: Dan Knodl (R) vs. Emily Siegrist (D)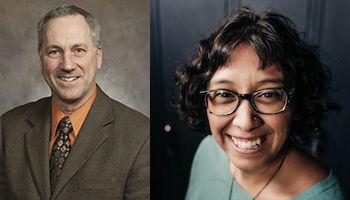 51st Assembly District: Todd Novak (R) vs. Kriss Marion (D)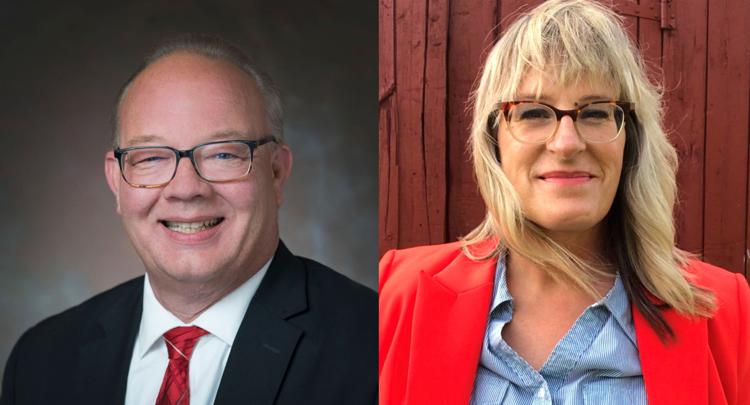 Follow the Wisconsin State Journal's 2020 presidential election coverage
The candidates for the Nov. 3 election have accepted their party nominations. Who will win the key battleground state of Wisconsin?
Concerned about COVID-19?
Sign up now to get the most recent coronavirus headlines and other important local and national news sent to your email inbox daily.