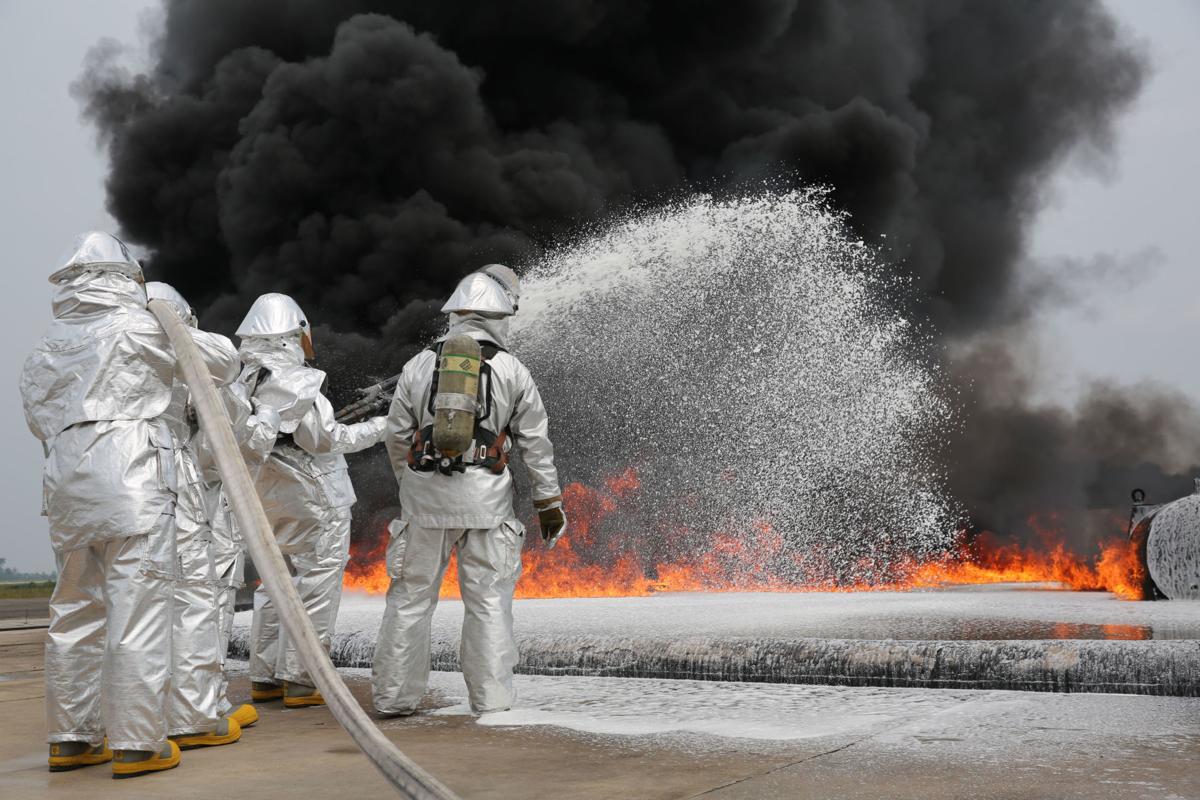 Trace levels of two toxic compounds were found in four more municipal wells, the Madison Water Utility said Tuesday.
The water utility has been testing for up to 30 of the thousands of synthetic PFAS compounds that exist, but in a statement focused on two PFAS varieties that are covered by a federal health advisory.
The tests conducted on 14 of the city's 23 wells last month found that six of the wells contained between four and 10 PFAS chemicals, including some that are regulated by other states but not the federal government.
A well on University Avenue on the West Side was found to be contaminated by at least the presence of nine PFAS compounds.
"These are very, very low level detections — many are at levels too low to accurately quantify," spokeswoman Amy Barrilleaux said of the new test results.
"The results are troubling because they indicate many of these types of PFAS have made it hundreds of feet down into the ground where our wells draw water," said Powell, of the Midwest Environmental Justice Organization.
Depending on dosage, PFAS can affect growth, learning and behavior of infants and older children. Exposure may lower a woman's fertility. The chemicals also can block important natural hormones, increase cholesterol levels, weaken the immune system, and increase risk of cancer and other diseases of the liver, kidneys and pancreas.
Powell and others have criticized Wisconsin and local officials for concentrating on just two PFAS compounds despite research indicating many others are also hazardous.
Vermont has set a 20-parts-per-trillion standard for combined levels of five PFAS compounds. A round of testing in February found those five at 34 parts per trillion at Well 15.
Sources unknown
Heavy groundwater contamination at the Truax Air National Guard base on the North Side is almost certainly a source of the contamination that prompted the shutdown of Well 15 on East Washington Avenue.
Barrilleaux said the sources of the newly detected PFAS aren't known. PFAS has been used to manufacture hundreds of products to make them resistant to water, heat or grease. The paper and metal plating industries are frequent users. PFAS has also been found seeping from landfills in other states.
Because the compounds don't easily break down into less harmful substances, they are believed to aggregate in wastewater treatment plants, which then discharge them into rivers or spread them on the ground.
The city tested all wells in 2015 and found no PFAS. In 2017, more sensitive laboratory methods were used to retest five wells near the air base or old landfills. That's when PFAS was found at Well 15 on East Washington and Well 16 on Mineral Point. Results released Tuesday showed similar levels at both.
The latest tests found nothing at Well 18, also sampled in 2017. Future testing will include the other two that were sampled in 2017 — Well 7, which is near the airport, and Well 29, which is near an old landfill.
Editor's note: The story has been corrected to reflect that the Madison Water Utility has been testing for up to 30 of the thousands of synthetic PFAS that exist.