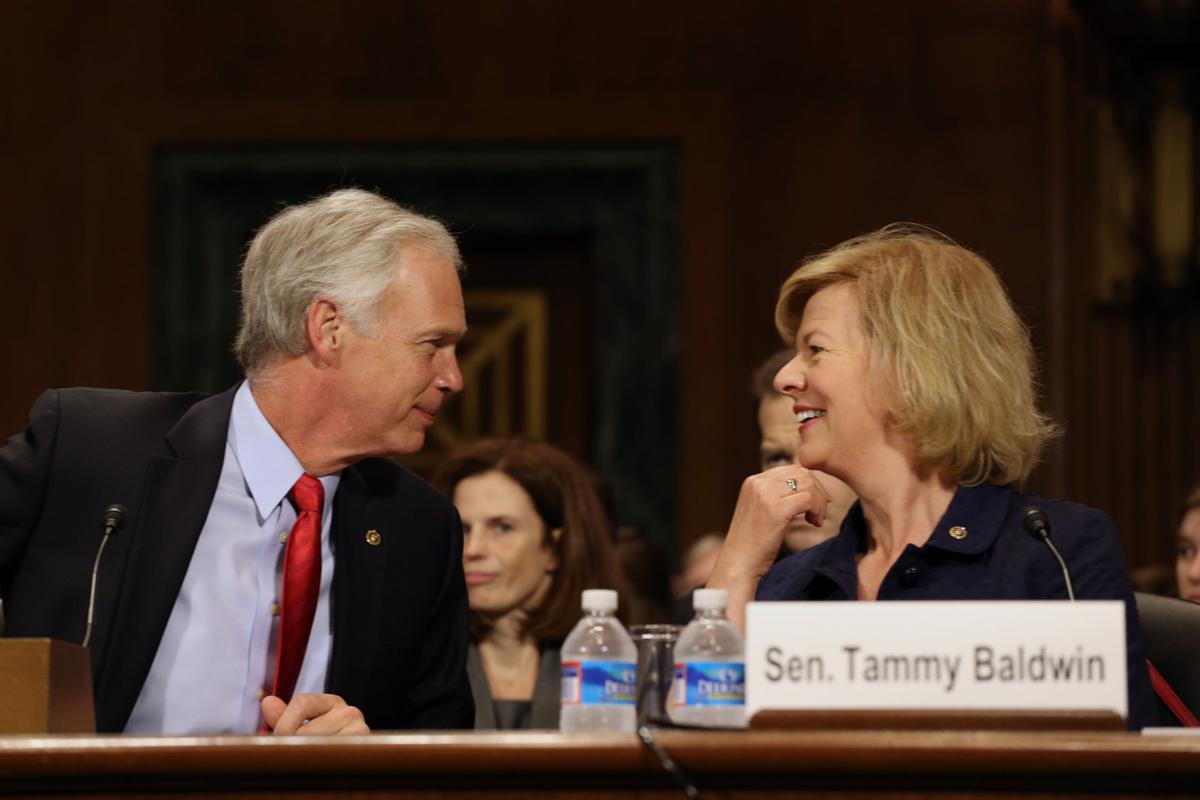 WASHINGTON — U.S. Sen. Tammy Baldwin believes it would be "totally irresponsible" for a senator who had recently tested positive for COVID-19 to vote in person on the confirmation of Supreme Court nominee Amy Coney Barrett, her office said Tuesday.
The comment came a day after Sen. Ron Johnson, R-Oshkosh, who tested positive for COVID-19 on Friday, said in a radio interview that he would do whatever it takes to vote to confirm Barrett even if he had to vote in-person while he had COVID-19.
"If we have to go in and vote, I've already told leadership I'll go in a moon suit," Johnson said.
According to Baldwin's office, it was also irresponsible for Johnson not to follow Centers for Disease Control and Prevention guidelines by attending a Republican fundraising dinner in Wisconsin on Friday while he was awaiting results from a COVID-19 test he took earlier in the day.
Johnson's spokesman declined to issue a response to the criticism.
Baldwin, D-Madison, tweeted Tuesday that she has tested negative for COVID-19. The tweet said she was tested because a number of senators have tested positive, most recently Johnson and two other Republicans.
Johnson was tested for the virus on Friday after coming into contact with his chief of staff, Tony Blando, who developed coronavirus symptoms after a family hunting trip. Johnson attended the Ozaukee County Republican Party Oktoberfest Dinner on Friday. He announced the next day that he had tested positive for COVID-19.
Johnson is working in isolation at his home in Oshkosh, and tweeted Tuesday that he was feeling no symptoms.
According to Johnson communications director Ben Voelkel, no other staff members at Johnson's offices in Washington or Wisconsin have contracted COVID-19.
Johnson and fellow GOP Sens. Thom Tillis of North Carolina and Mike Lee of Utah tested positive for COVID-19 over the weekend. A full Senate vote confirming Barrett expected at the end of the month requires senators to physically show up, putting votes from the three senators with COVID-19 in jeopardy.
Baldwin tweeted on Friday that she wished the senators diagnosed with COVID-19, including Johnson, a healthy recovery.