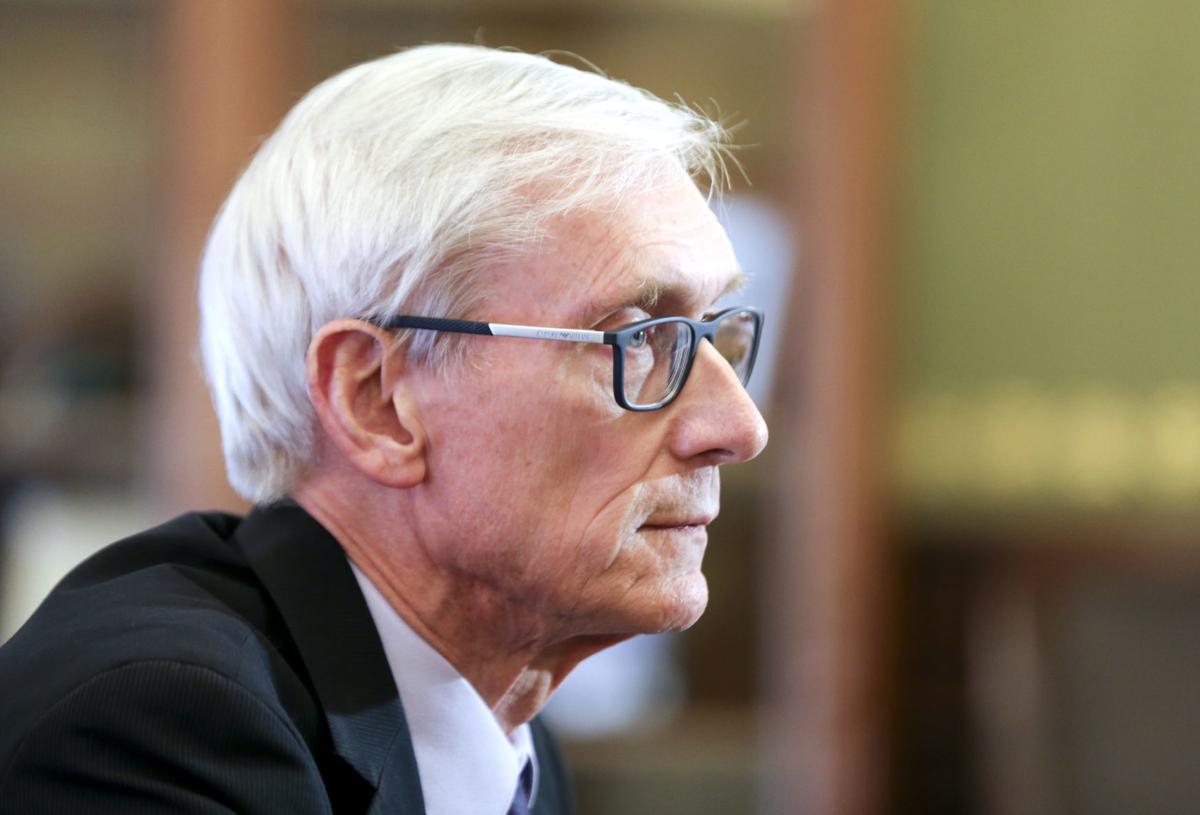 Democratic Gov. Tony Evers on Tuesday vowed to veto a slate of contentious abortion-related bills Republicans in the state Assembly passed last week and that lawmakers in the Senate are set to consider in early June.
Evers' announcement, which comes as no surprise, means the package of bills has no chance of becoming law because Republicans lack a two-thirds majority to override a veto.
One of the bills Assembly Republicans passed, dubbed the "born-alive" bill, would require a health care provider who is present when a fetus survives an abortion or abortion attempt to "exercise the same degree of professional skill, care and diligence to preserve the life and health of the child."
"We shouldn't be limiting the right for women to make their own health care decisions," Evers wrote on Twitter. "That's why I'll veto the bills passed by the Assembly last week if they arrive on my desk. It's time to listen to women."
Assembly Majority Leader Jim Steineke, R-Kaukauna, one of the born-alive bill's authors, said Evers' position makes clear "he's for abortion at any time for any reason."
You have free articles remaining.
Democrats say the born-alive bill is unnecessary because cases where a fetus survives an abortion attempt are extremely rare. Wisconsin Right to Life, an anti-abortion group that supports the born-alive bill, said such a case hasn't been reported in Wisconsin since 1982.
Such cases are not tracked by the state Department of Health Services. Wisconsin already bans abortions after 20 weeks, before the point of fetal viability outside the womb, and federal law provides legal protections to all babies born alive, including after an abortion attempt.
Republicans have argued the bill would ensure protections for the unborn in case the 20-week ban is repealed.
Other bills Republicans in the Assembly passed last week include one that would bar abortion selection on the basis of factors such as the fetus' sex, race or disability. Another GOP bill lawmakers in the Assembly approved would require providers to submit more information to the state about abortions they perform. A fourth bill they passed would make health care providers ineligible for the state's Medicaid program if they perform abortions, with certain exceptions.
Wisconsin Republicans received an earful about their abortion position at their annual convention in Oshkosh last weekend from the Rev. James Reiff, pastor of St. John's Lutheran Congregation in Oshkosh.
"Heavenly father, you know that when Wisconsin Republicans had the majority under Gov. Walker, they did nothing to safeguard the rights of the preborn," Reiff said during the opening prayer. "Now, however, when we have a Democrat governor, these same Republicans piously claim that they're against abortion, all the while knowing that any abortion bill they bring to the governor's desk will be vetoed. Dear heavenly father, forgive our Republican legislators for their hypocrisy."
Assembly Speaker Robin Vos, R-Rochester, later in the day defended the Wisconsin GOP record on abortion, arguing Republicans are "profoundly proud" of their abortion record, which includes a bill former Republican Gov. Scott Walker signed in 2015 that prohibits abortion after 20 weeks gestation.