Democratic Gov. Tony Evers vetoed a major $250 million Republican-led tax-cut package on Wednesday that would have used unanticipated revenues to reduce the average taxpayer's income tax bill by $106.
Evers, who vetoed the legislation at a Wauwatosa elementary school, said the legislation does not go far enough to boost the state's investment in education or reduce property taxes.
The state Assembly and Senate passed the Republican-driven legislation in back-to-back sessions late last week.
"I will not accept a plan that continues to let local taxpayers foot bills the state should have to pay, and I will not accept a plan that doesn't invest in our kids and our schools for mental health education or special education," Evers said before vetoing the Republican tax bill.
For now, at least, the veto means neither schools nor property or income taxpayers will see any relief from the state's unanticipated $452 million in extra tax revenue.
Evers had introduced a plan that would have used about $250 million of the state's extra tax revenue to increase K-12 education and school mental health funding and lower property taxes. Under state-imposed revenue limits, additional money provided to districts through the equalization aid formula would in many cases force districts to lower property tax rates.
Republicans rejected that idea, and instead passed legislation that, in addition to providing an income tax cut, would have provided a $45 million cut to personal property taxes paid by businesses and another $100 million toward paying down state debt. The bill passed along party lines in the Senate and 65-34 in the Assembly, with Reps. Steve Doyle, D-Onalaska, and Nick Milroy, D-South Range, supporting the bill.
Senate Majority Leader Scott Fitzgerald, R-Juneau, who is running to represent Wisconsin's 5th congressional district in Congress, splashed cold water on Evers' suggestion there's still time for a compromise to be worked out. The Assembly wrapped up its last regular session meeting last week and the Senate plans to come in once more in March, when Republicans may try to override Evers' veto.
Assembly Speaker Robin Vos, R-Rochester, said his chamber will also likely return in May to attempt to override gubernatorial vetoes.
Success is unlikely because Republicans in the Senate and Assembly don't control enough seats.
"He's got a soft spot, and it's always going to be more money, more money, more money into education and ignoring other parts of state government, which I think is really going to be kind of his Achilles' heel," Fitzgerald said.
On Wednesday, Evers said he's open to making additional payments on state debt or a higher cut on property taxes, as well as an income tax cut, but wouldn't do it unless Republicans could compromise with him and also use some surplus revenue to increase funding for schools.
"The Assembly's adjourned," Fitzgerald said. "He knew that. There's no time for compromise right now."
While Evers wanted a $1.4 billion increase for public schools in the state budget, Republicans ended up giving him a $505 million increase, which Evers boosted to about $570 million through the partial veto process.
The state anticipates collecting $818 million more in tax revenue than expected, half of which must go into the state's Budget Stabilization Fund, a rainy day fund to be tapped in times of recession or fiscal emergency. That would bring the fund to more than $1 billion by June 2021.
Top 20 state legislators' per diem payouts for 2019
Top 20 state legislators' per diem payouts for 2019
No. 20: Rep. David Crowley, D-Milwaukee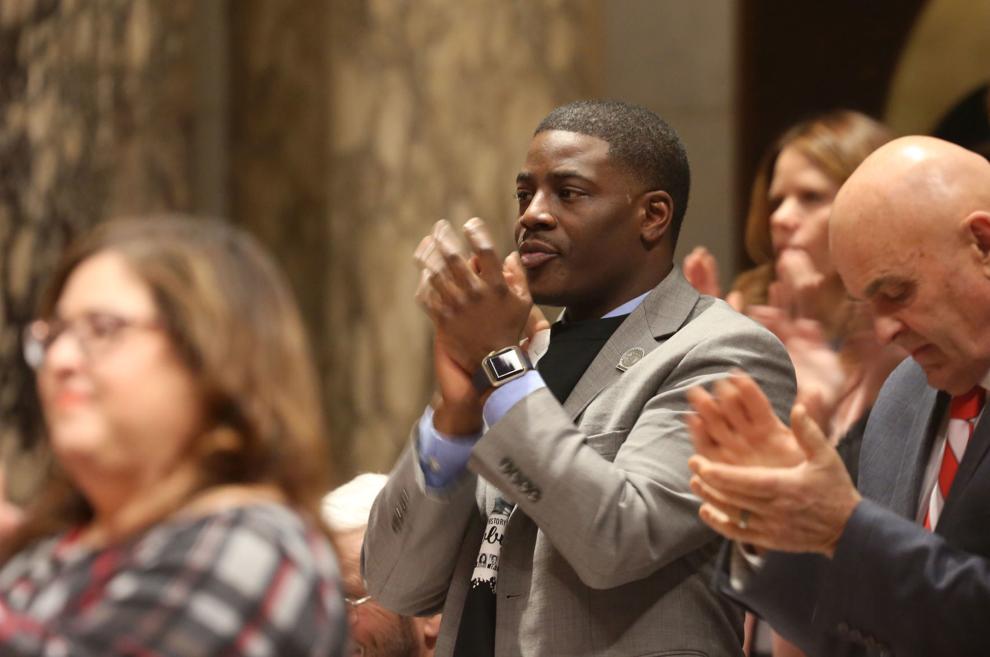 No. 19: Rep. Tyler August, R-Lake Geneva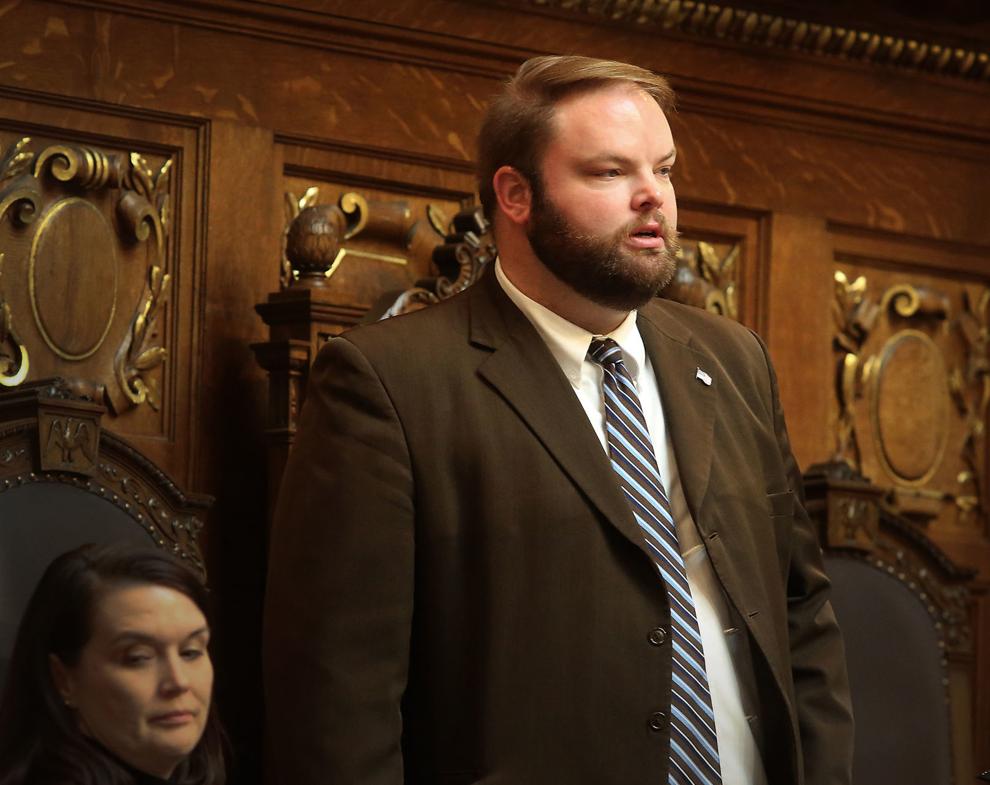 No. 18: Rep. Jill Billings, D-La Crosse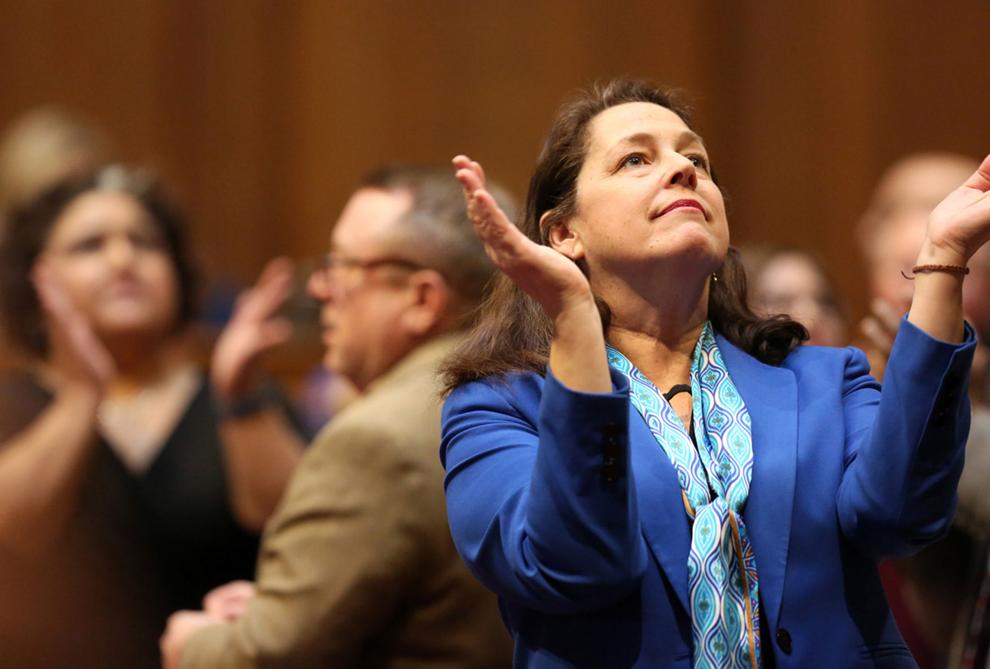 No. 17: Rep. Treig Pronschinske, R-Mondovi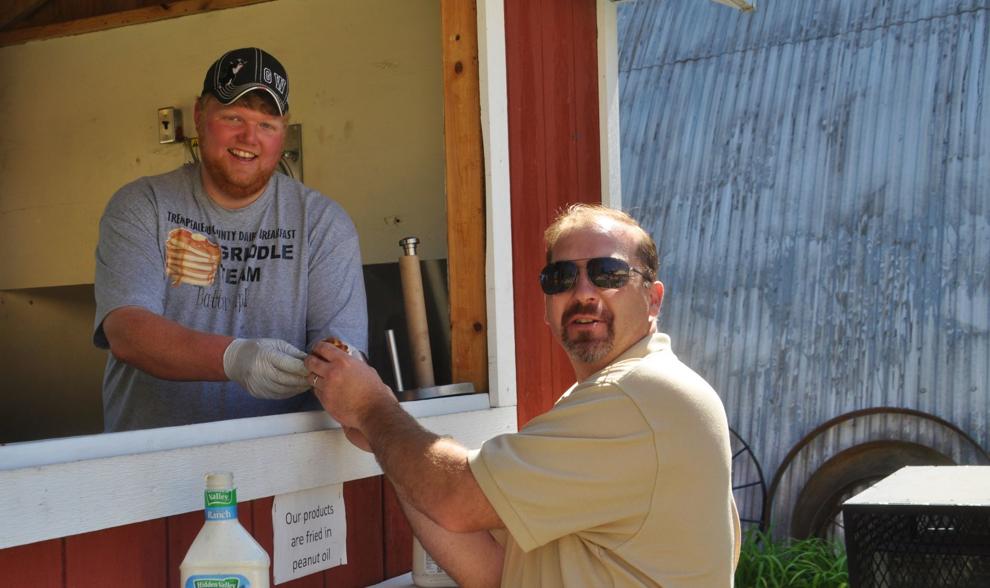 No. 16: Rep. JoCasta Zamarripa, D-Milwaukee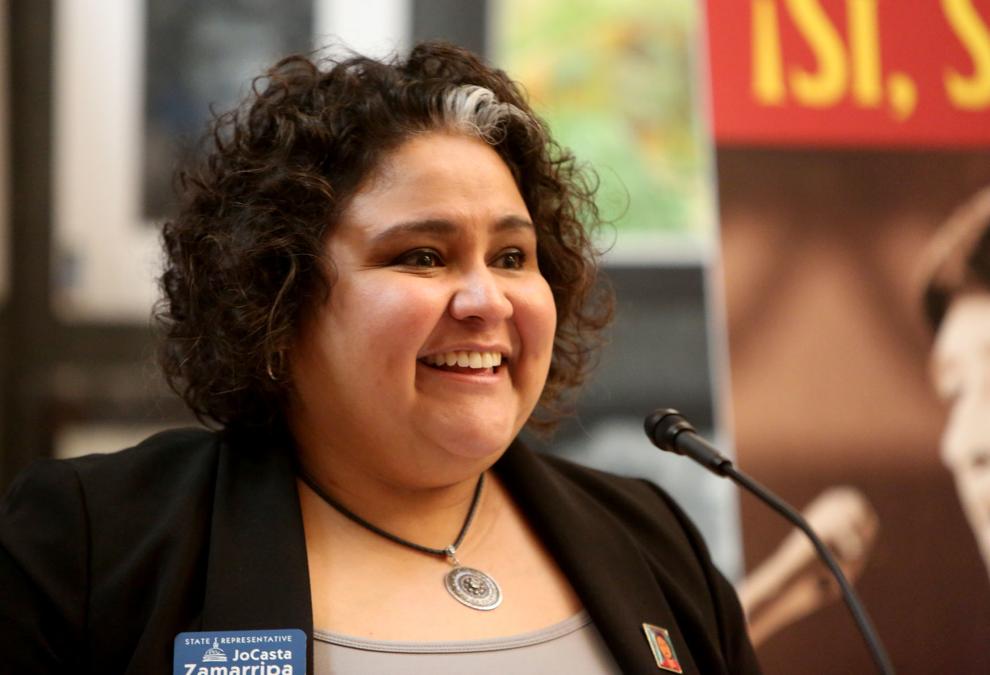 No. 15: Rep. Rob Swearingen, R-Rhinelander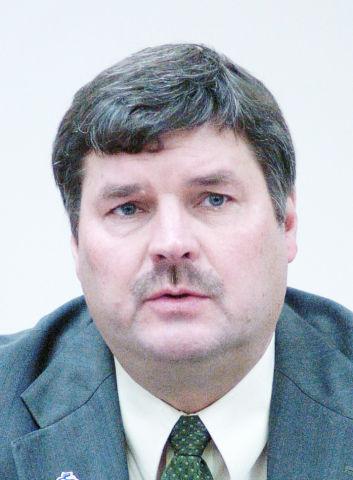 No. 14: Rep. Shae Sortwell, R-Two Rivers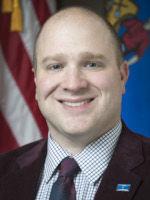 No. 13: Rep. David Steffen, R-Howard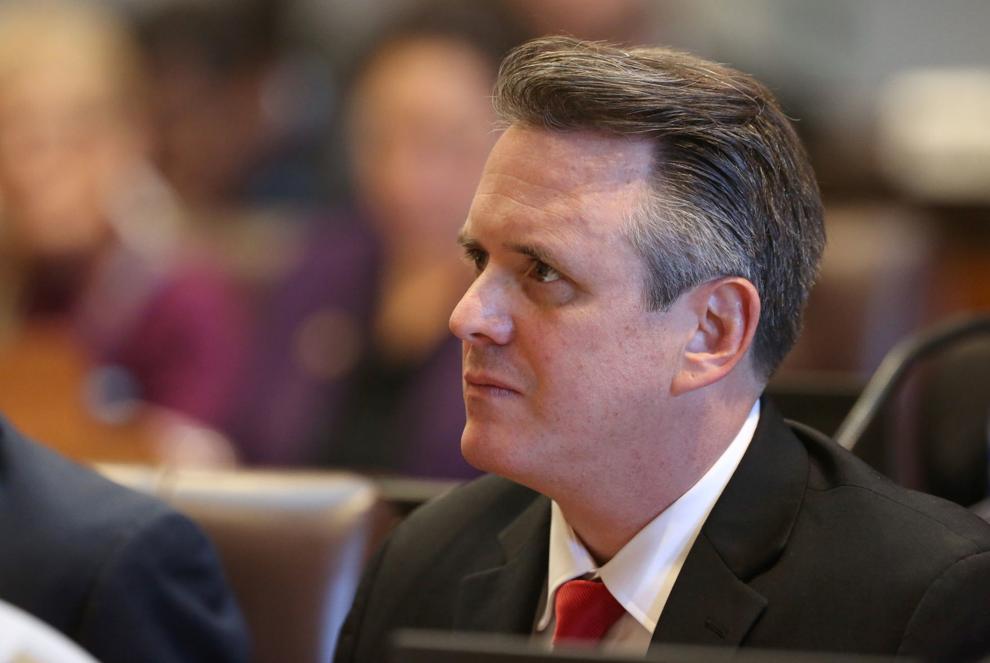 No. 12: Rep. Gordon Hintz, D-Oshkosh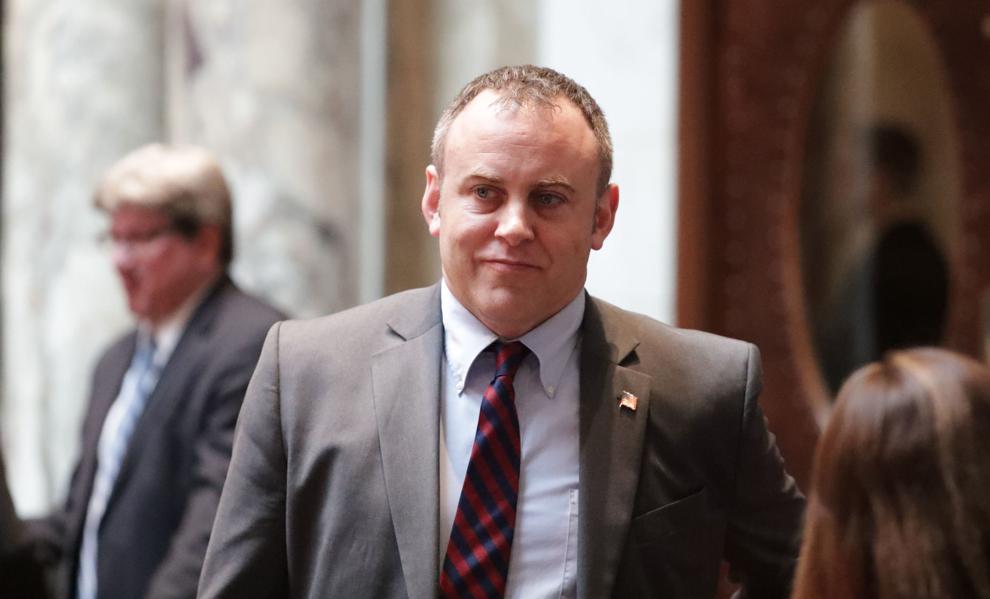 No. 11: Sen. Janet Bewley, D-Ashland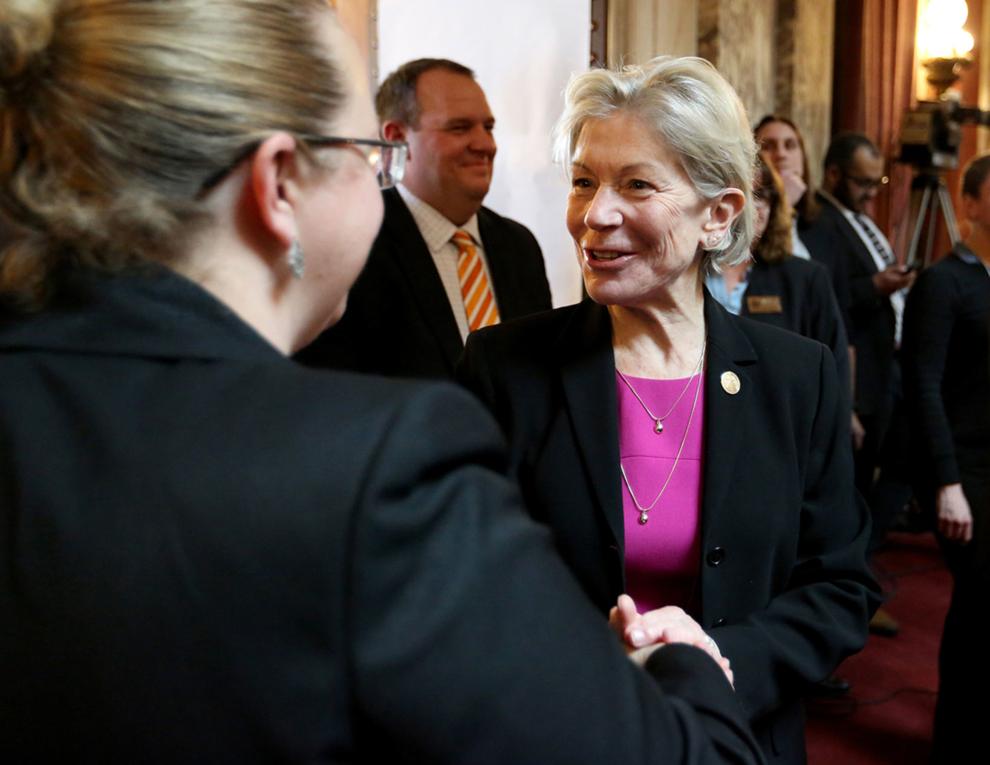 No. 10: Rep. Tod Ohnstad, D-Kenosha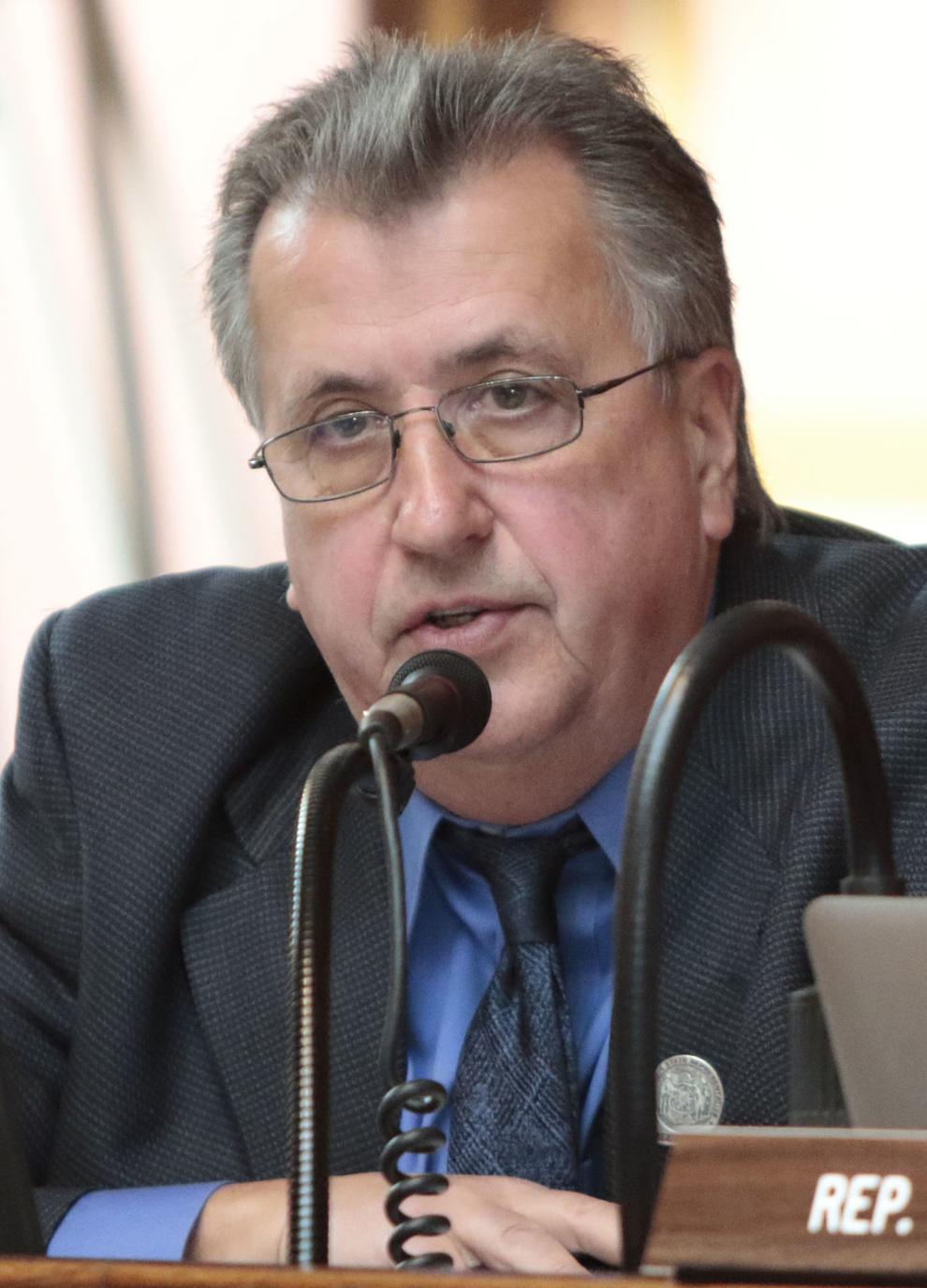 No. 9: Sen. Tim Carpenter, D-Milwaukee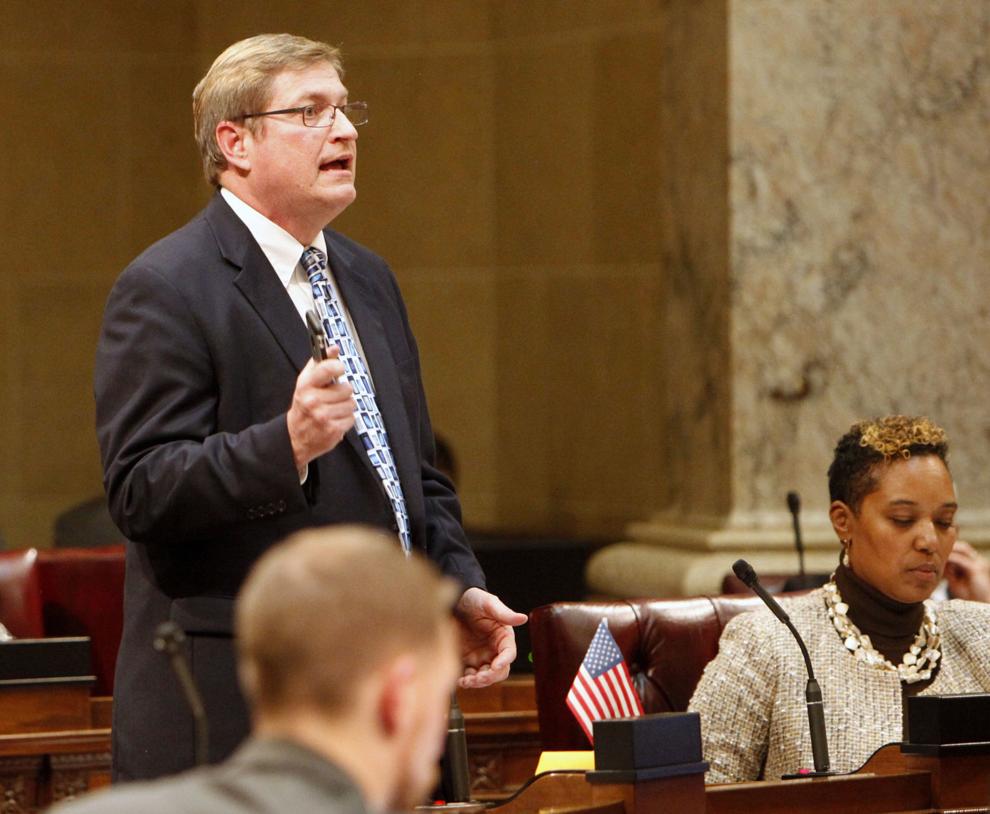 No. 8: Rep. Jodi Emerson, D-Eau Claire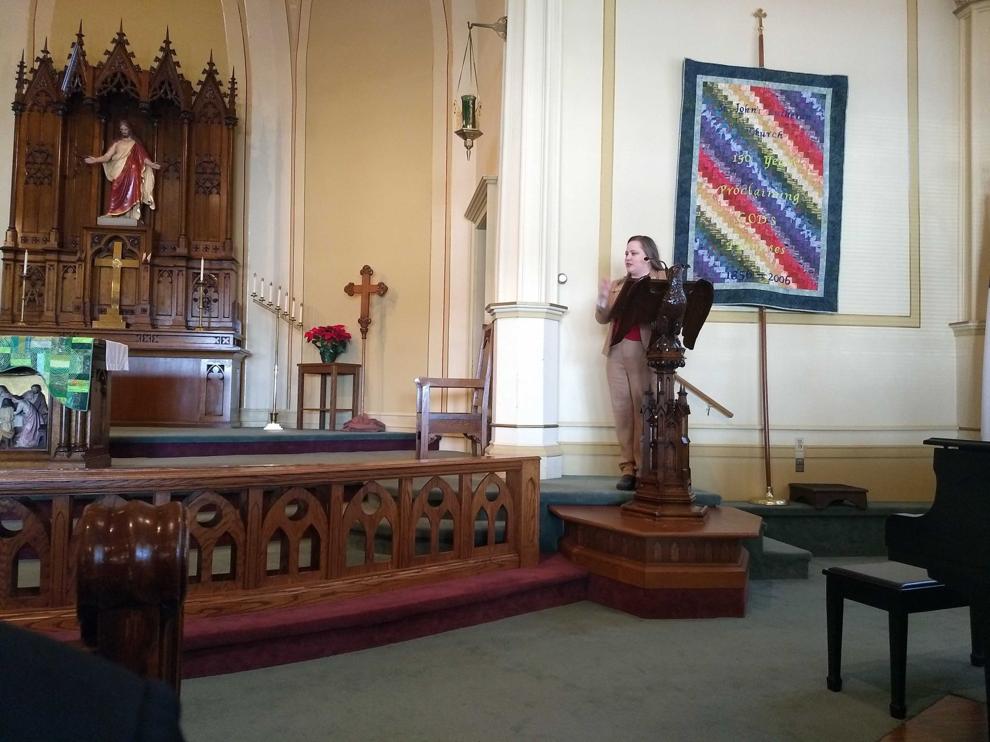 No. 7: Sen. Jon Erpenbach, D-West Point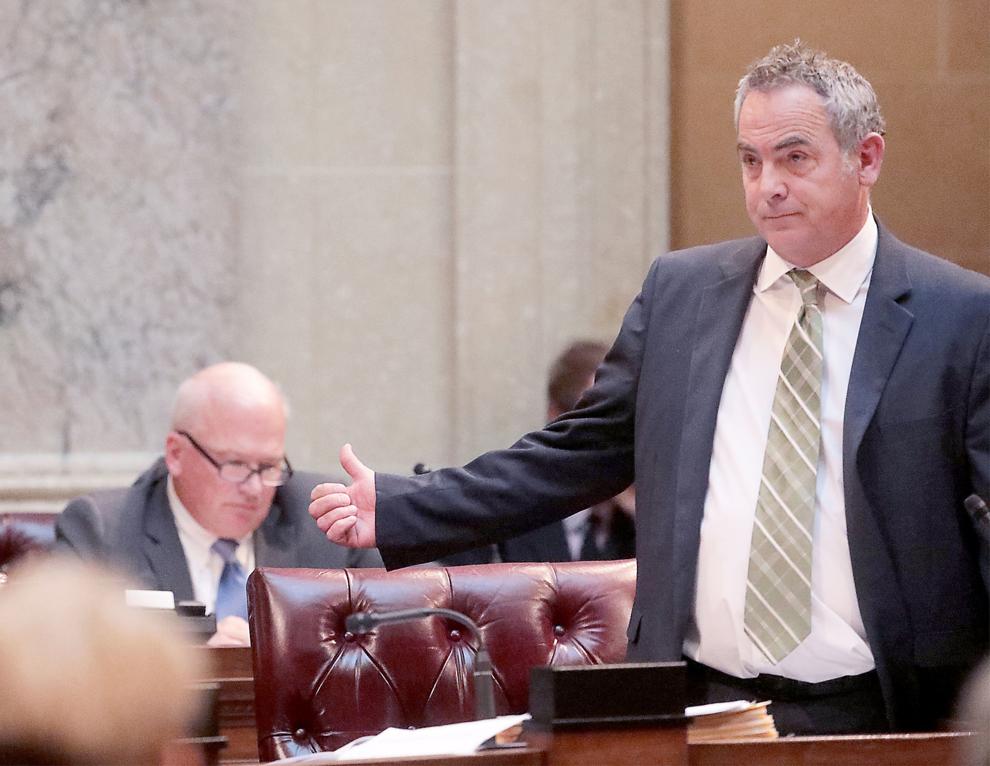 No. 6: Rep. Beth Meyers, D-Bayfield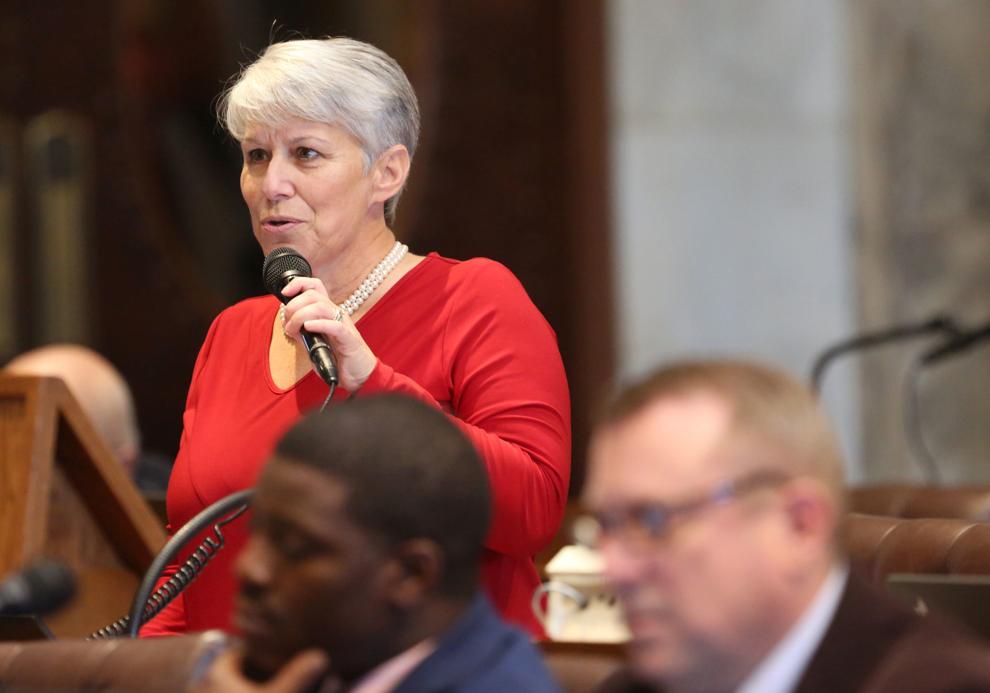 No. 5: Rep. Greta Neubauer, D-Racine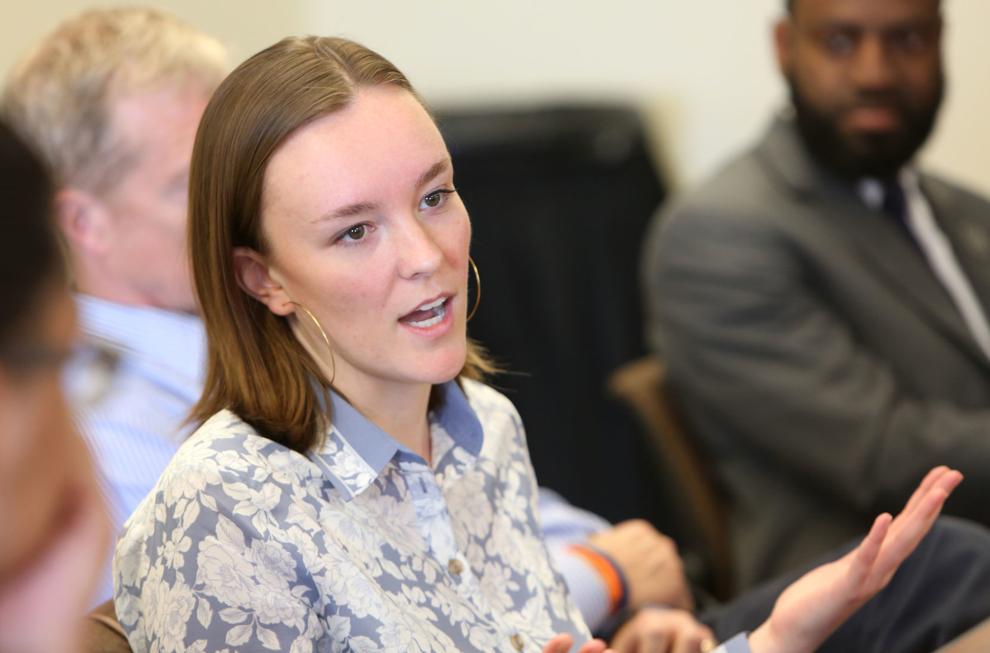 No. 4: Rep. Joel Kitchens, R-Sturgeons Bay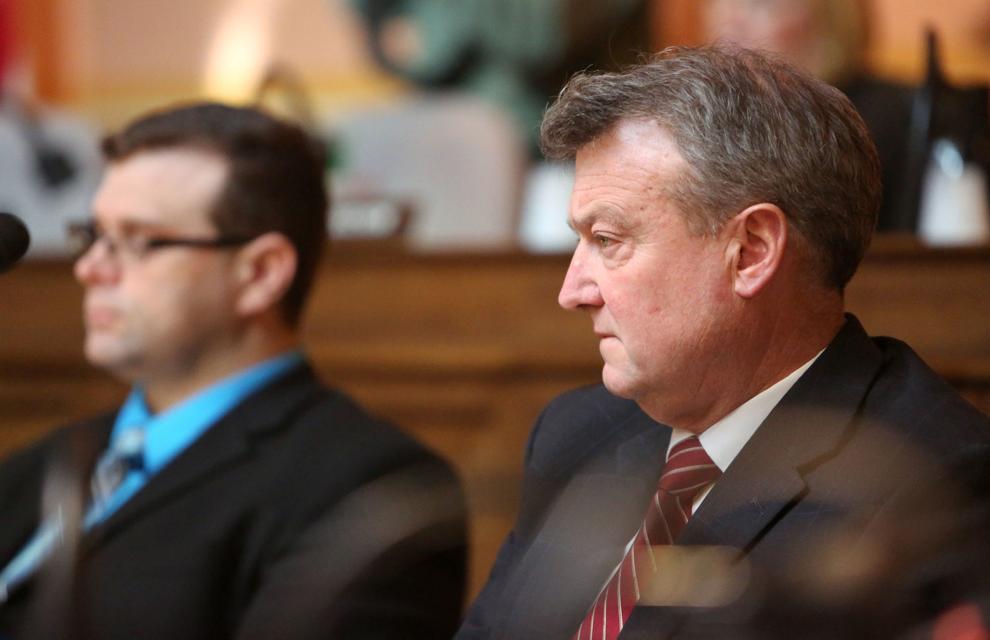 No. 3: Rep. John Nygren, R-Marinette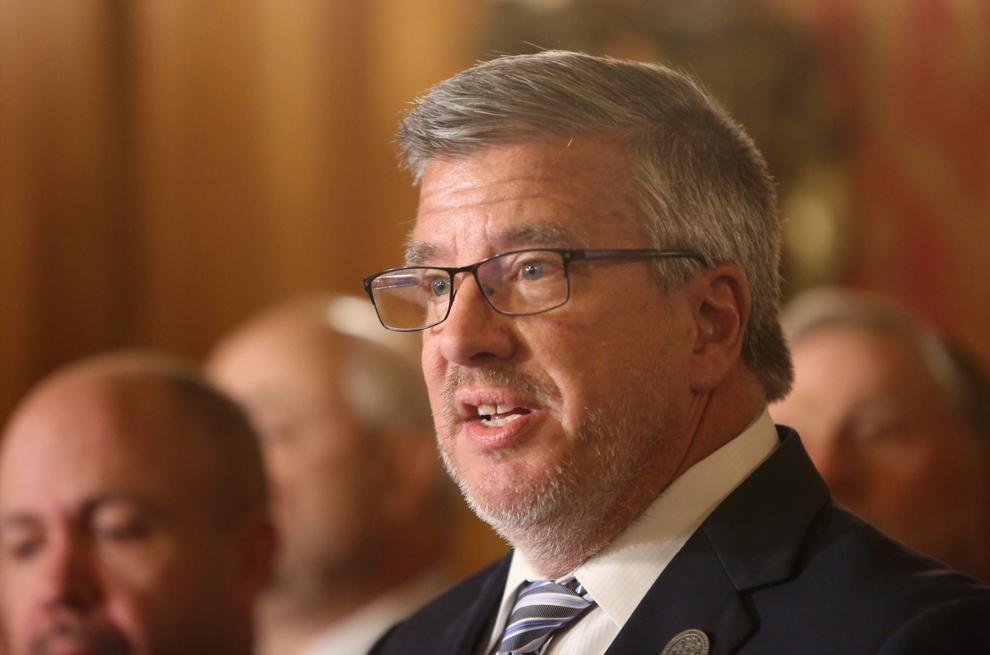 No. 2: Rep. Gary Tauchen, R-Bonduel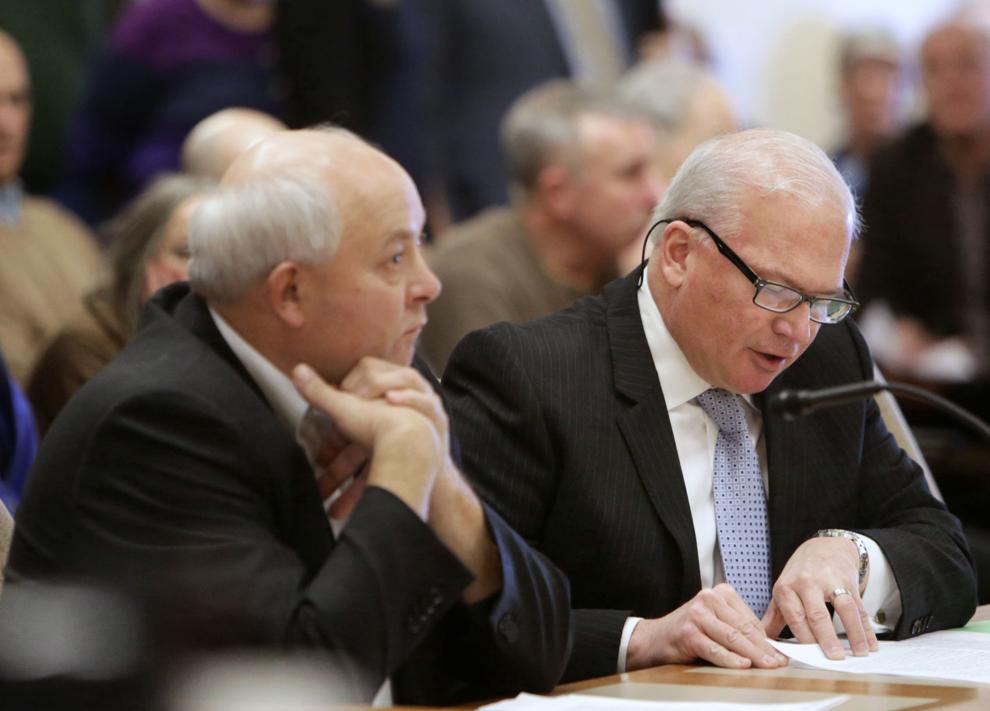 No. 1: Senate Majority Leader Scott Fitzgerald, R-Juneau