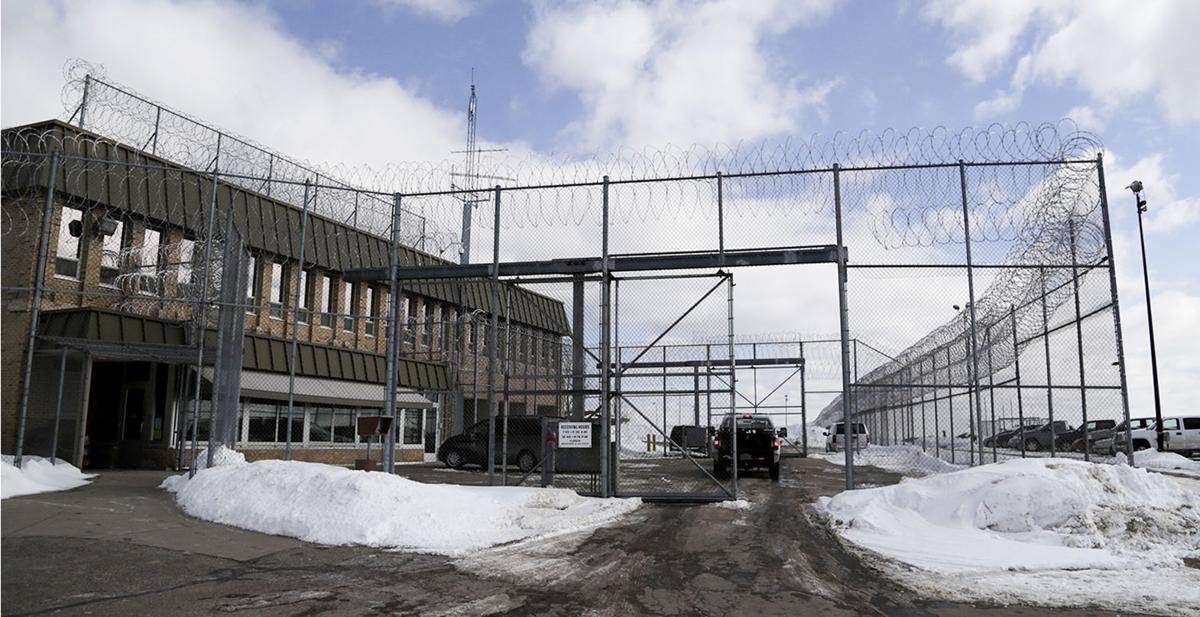 A new report shows conditions are improving at the troubled Lincoln Hills and Copper Lake youth prisons as the closure of the facilities has been delayed by six months.
Gov. Tony Evers on Monday announced he had signed a bill delaying the closure of Wisconsin's only state youth prisons, located north of Wausau, from January 2021 to July 2021.
The same day, a federal court-appointed monitor released her latest report on the youth facilities showing "significant" improvements made in reducing the use of solitary confinement and mechanical constraints, as well as lowering staff vacancy rates, creating new youth programming and making building improvements.
"Although there is more work to do, the monitor was pleased with the progress made over the last three months," wrote the monitor, Teresa Abreu. "The feedback has been positive from youth and staff."
Still, the report showed the youth prisons, which have been subject to numerous lawsuits and state and federal investigations, are lagging when it comes to reducing teacher vacancies, training staff in de-escalation techniques and increasing educational time.
Rooms at the facilities are still not "suicide resistant," and staff still resort to using strip searches, solitary confinement and pepper spray when better methods were available.
2017 lawsuit
Abreu was appointed by the U.S. District Court for the Western District of Wisconsin in connection with a lawsuit brought by the ACLU in 2017 on behalf of several youth inmates that challenged the use of solitary confinement and use of pepper spray.
The suit accused prison officials of violating the youth offenders' constitutional rights to live free from cruel and unusual punishment by using pepper spray on inmates and keeping them locked in isolation, sometimes for months, to manage their behavior.
In a settlement reached last year, DOC agreed to end the use of pepper spray and solitary confinement within a year, among other things.
Monday's report comes after a report in April showed Lincoln Hills staff continued to strip search and pepper spray inmates. The state last month settled with three former inmates of the youth prison complex for nearly $5 million, bringing the state's costs from problems there to about $25 million.
'Suicide resistant'
In the new report, Lincoln Hills and Copper Lake staff were found to be non-compliant in making youth cells "suicide resistant," as the monitor noted in previous reports. While Abreu admitted no room can be considered completely "suicide resistant," there are proactive steps staff could take, such as installing furniture designed for secure environments, as is being done in a renovated Copper Lake "model" unit.
The state paid out a $19 million settlement after a Copper Lake inmate, Sydni Briggs, attempted suicide and was left hanging in her cell after guards took too long to respond, leaving the girl with permanent, severe brain damage. Briggs suffered from depression and anxiety and had harmed herself several times while at the youth prison.
Staff have continued their use of pepper spray on inmates when less severe methods could have been used. While the use of pepper spray has declined, the report notes that youth were sprayed 10 times in May and eight times in April, down from 21 times last October, for example.
Abreu suggested that increased training in de-escalation techniques could help reduce the use of chemical sprays.
Bright spots
Still, improvements were notable.
"The overwhelming majority (of youth inmates) said that they were not confined much, were not restrained, and were not strip searched," Abreu wrote.
The court order halted strip searches without probable cause at the youth prisons, but the monitor found they are still occurring in the form of "hygiene checks." However, the monitor was unable to determine probable cause because staff aren't keeping adequate records.
The court mandated staff generally can only put youth in solitary confinement if they pose a serious risk of harm. Under the order, solitary confinement is limited to four hours at a time. Monday's report shows staff are keeping youth in solitary in situations when they don't pose a serious risk, and treat four hours as a minimum, not a maximum, period of confinement.
Vacancy rates for youth counselors and social workers have declined or stayed the same since March, but have ticked upward for both youth counselor advisers and teachers, for which recruiting is a challenge.
The monitor noted other improvements, such as "very impressive" renovations at Copper Lake girls' unit and improvements in staff morale and youth input.
Closure delayed
Monday's report comes after Evers signed into law a bill making several technical changes to the 2018 law that slated Lincoln Hills for closure and set in motion an overhaul of Wisconsin's juvenile justice system. The bill originally set a January 2021 deadline for county and state-run replacement facilities to be up and running.
The new July 2021 deadline Evers approved runs counter to the indefinite delay he had wanted to accommodate construction of the replacement facilities. Evers shortly after taking office said he wanted to delay closure by as many as two years.
A bipartisan group of lawmakers involved in the 2018 juvenile justice overhaul balked at his remarks, which Senate Majority Leader Scott Fitzgerald, R-Juneau, argued would "unravel" the plan to close the prison.
Evers in a statement Monday said his administration is prioritizing the closure of the northern Wisconsin facilities, which have been subject to state and federal investigations for alleged abuses, an numerous lawsuits.
"Our top priority remains getting our kids out of Lincoln Hills and Copper Lake and closer to home as soon as we safely and responsibly can, and our agencies are working to collaborate and find efficiencies in this process," Evers said.
The delay for the Lincoln Hills closure comes after Republicans, in the two-year state budget they passed last week, shifted funding to set aside $40 million more for county facilities that will partially replace Lincoln Hills. The funding would give counties $80 million total. Evers is set to consider the GOP budget this week.
County positions
Milwaukee, Dane and Racine counties have expressed serious interest in building county facilities that can house youth offenders from their regions.
Two counties, Fond du Lac and La Crosse, backed out of plans to build and operate regional youth prisons due to concerns over the cost of operating such facilities.
The state also intends to build two facilities it will run to house more serious offenders. Lawmakers want to shift the $25 million originally allocated for the new state-run, or "type-1," youth prisons toward the county-run facilities. Such a move would leave the state-run facilities with no funding to build them.
Lawmakers have said they could come back in September to authorize more money, though they didn't specify how much.
Get Election 2020 & Politics updates in your inbox!
Keep up on the latest in national and local politics as Election 2020 comes into focus.